A couple of years ago my aunt gave me the idea of using brownie points as an incentive for my students.  I liked the idea and implemented it right away, and it was such a success I wanted to share it with everyone. To earn a brownie point my students must receive a compliment from another adult or as a class show extraordinary behavior.  When they earn a brownie point they get to put a 'brownie' on the pan.  When the pan fills up, I have to make them a batch of brownies.  They LOVE earning brownie points and really work to earn them.
I use a metal cookie sheet and crinkled brown construction paper for my brownies.  I've attached a magnet to the back, so I can use the paper over and over again. Over the years, my style has evolved, so here's an updated version of my Brownie Points.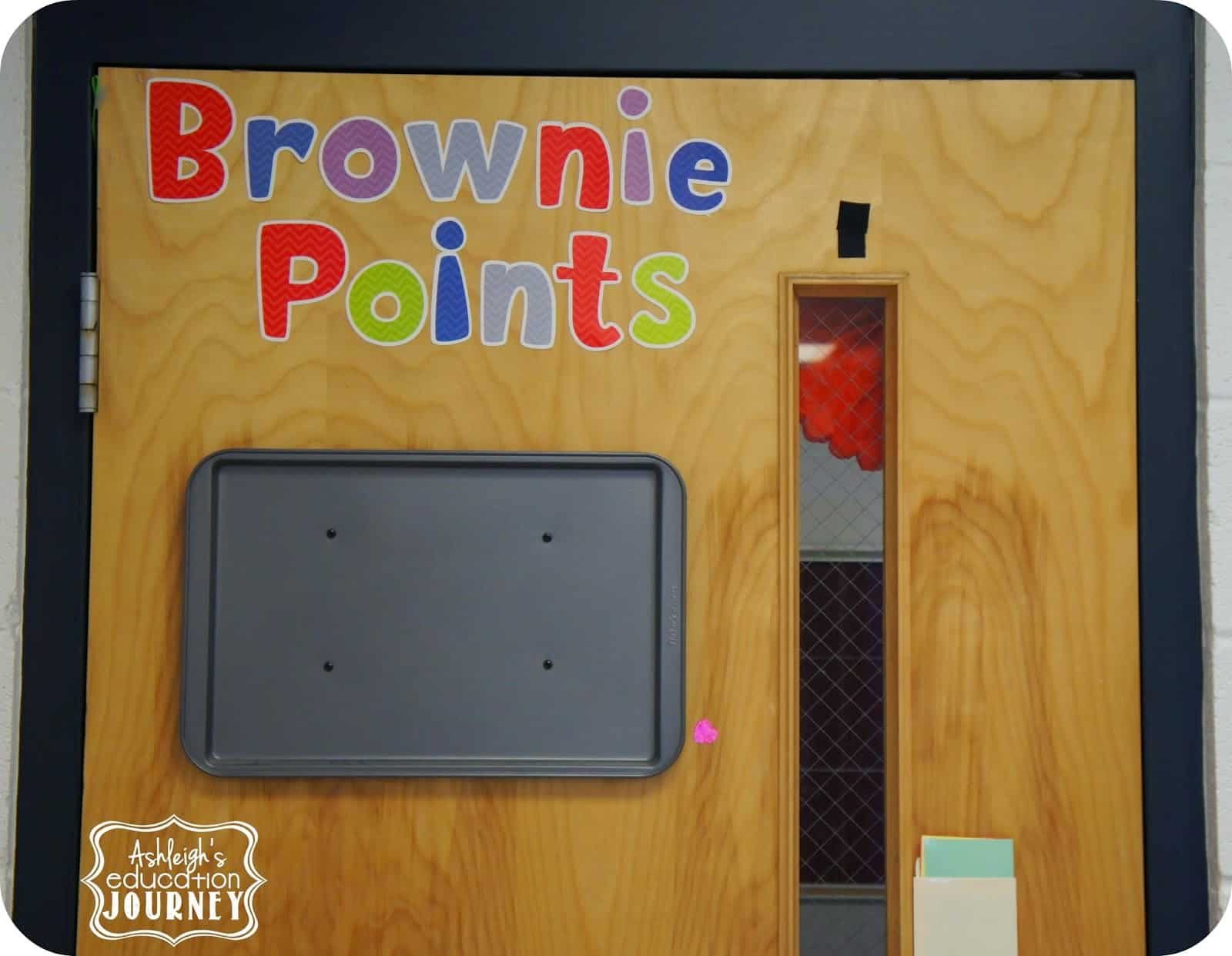 I have have group and individual behavior management strategies, but I like the addition to this whole group plan. It allows students to encourage each other to be on their best behavior at all times.