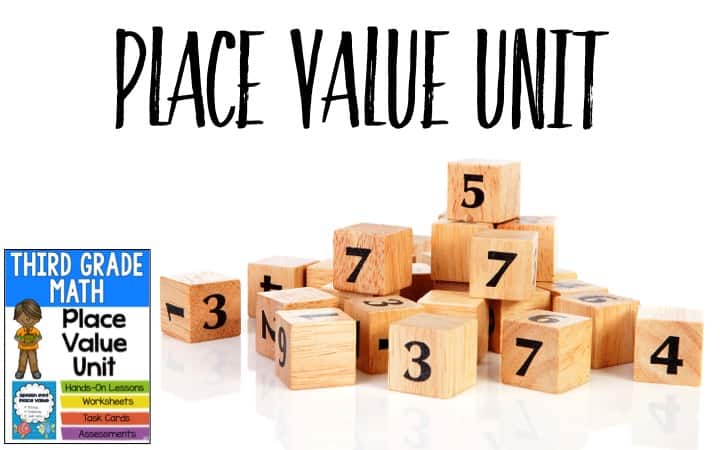 I cannot believe that I am down to my last five days of school.  This is such a bittersweet time, because I absolutely love my class and don't want to let them go.  However, I cannot wait to sleep later, stay at home with my daughter, and have time to recharge and work on next year's lesson plans. I've actually already started working  updating my place value unit and creating a little freebie for you! I always like to start the school year with place value, because that's the building block of all things math related.
I've given my Place Value Unit a complete overhaul.  Before I taught the Common Core Standards, I was expected to teach through the ten-thousands place. Now that I'm teaching the Common Core Standards, I've revised everything so that place value is taught through the thousands place. I removed some of the color pages and replaced them with black and white images, because we all know how expensive printing in color can be. Plus, I added task cards and place value games to the pack, because I am now a huge fan of using task cards and games as often as possible!
There are also six place value performance tasks, which are perfect for the independent work time of math workshop. I love these tasks, because I feel that they are what allow my students to develop a conceptual understanding of place value. The task require students to problem solve and apply what they know about place value. I've written a formal lesson plan for each of these six lessons. I like to store my lesson plans in a 3-ring binder.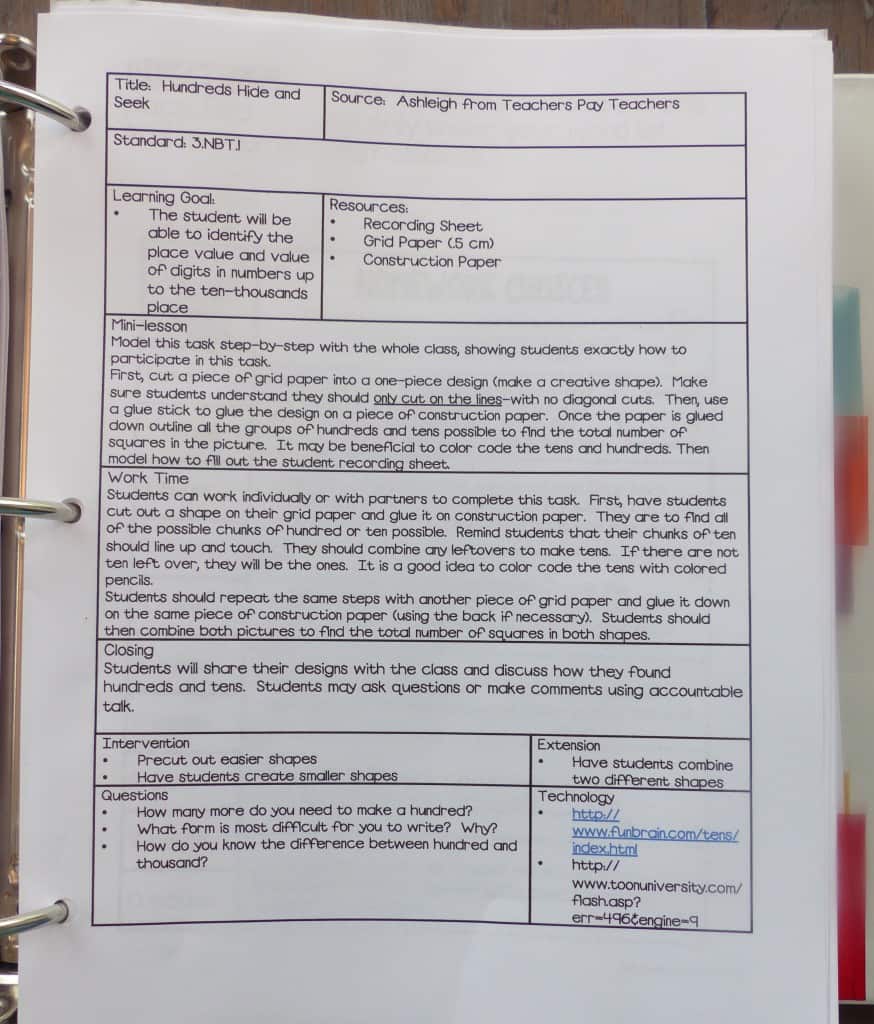 The lessons are all aligned to the third grade Common Core Standards. If you're in a state that doesn't follow Common Core, I think this should still be just right for third grade, so it could be easily adapted to any state standards.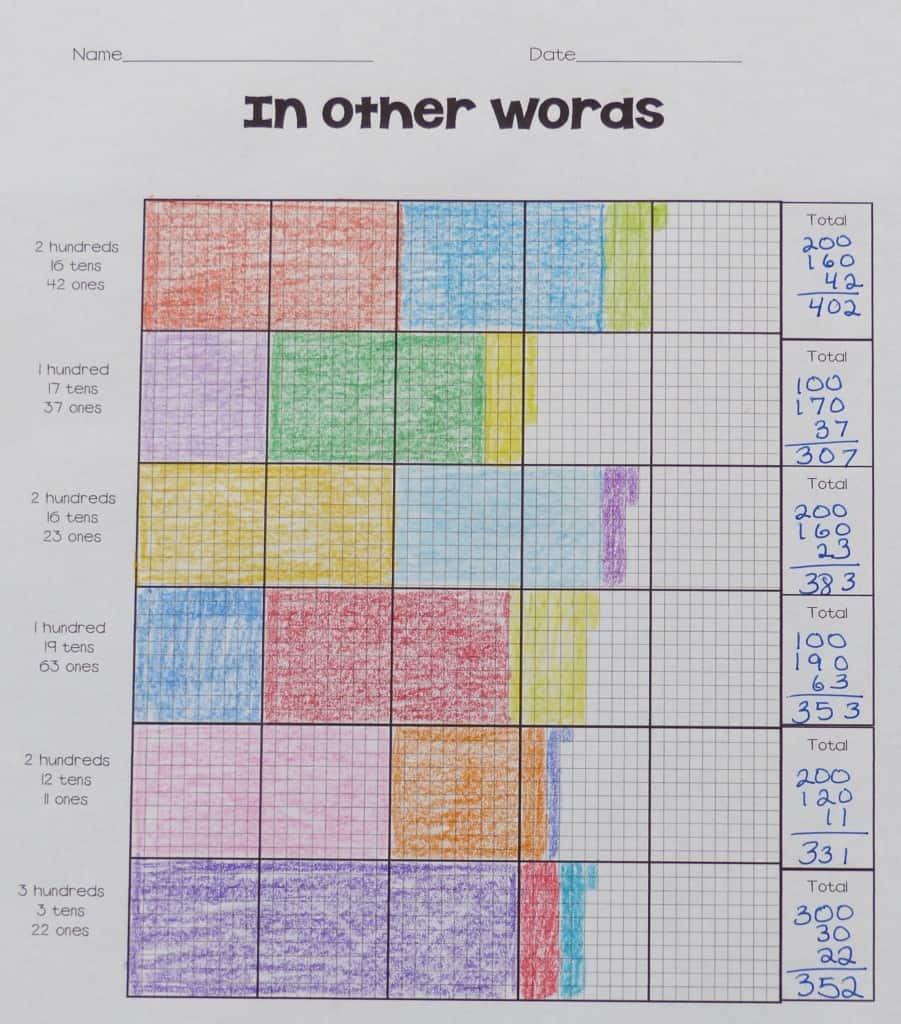 There are seven skill building worksheets that focus on place value, the value of numbers, and representing numbers with written, expanded, and standard form. In in basic practice, I like to encourage multiple representations as often as possible.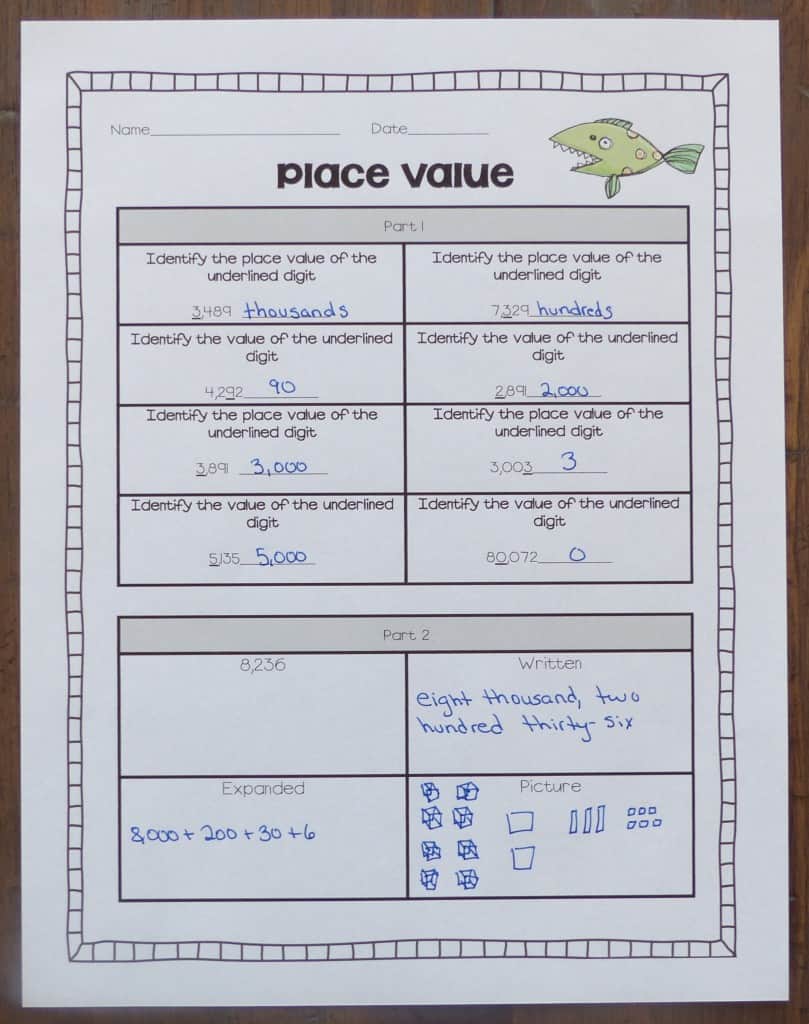 I've also included included one of my favorite games-I Have, Who Has. This is such a fun way to get students thinking about the value and place value of numbers! It's also great for listening, because the game doesn't work when students aren't paying attention!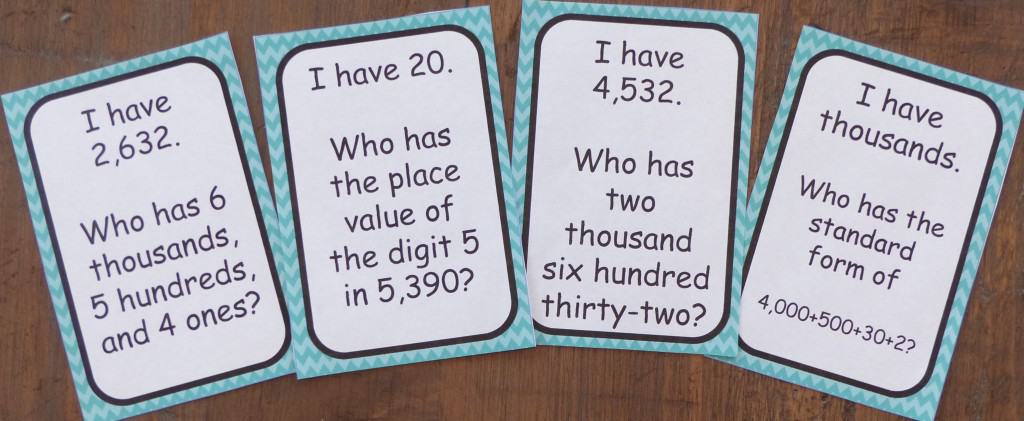 I also have a game where students build four digit numbers. They draw from a stack of cards and place the digit they drew in either the ones, tens, hundreds, or thousands place. Once the digit has been placed, it can't be moved. Students take turns drawing numbers until they have each created a number. Whoever has the largest number wins!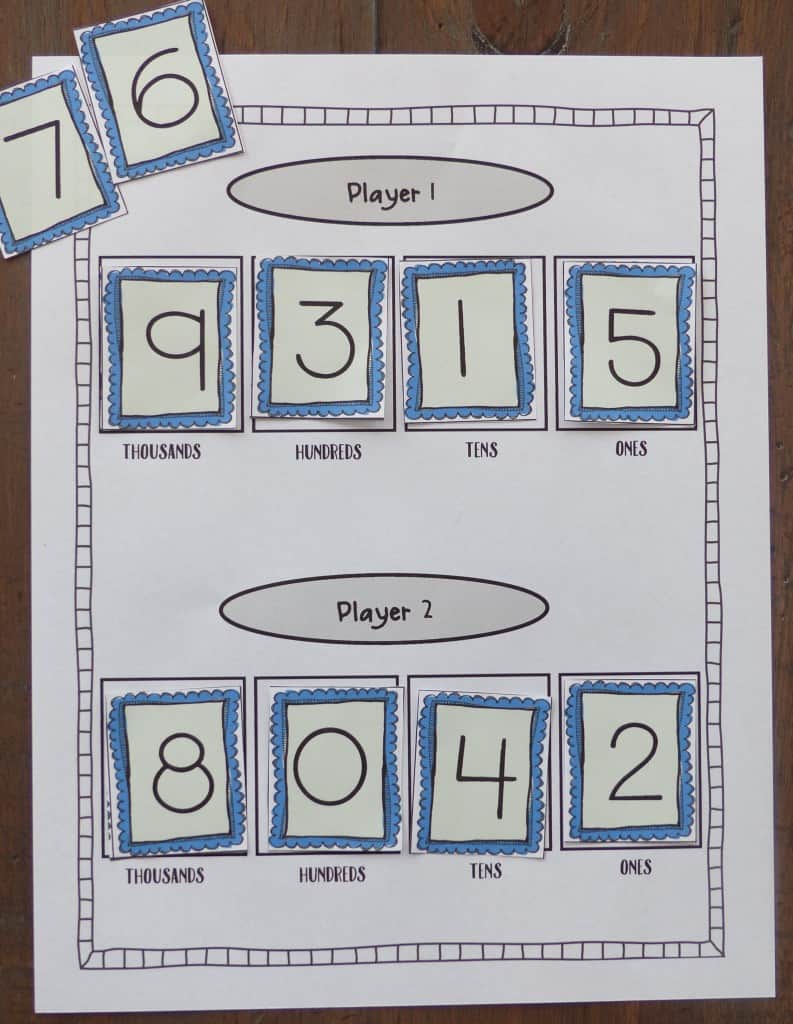 I've added place value concentration to  file and you can download it on Google Docs. You can get it FREE
here
!