As you can tell from previous posts, I have completely fallen in love with the idea of math work stations this summer.  I have worked and worked on creating activities that would be fun yet rigorous enough for older students.  I didn't realize just how much I had made until I started printing, cutting out, laminating, and cutting again-wow!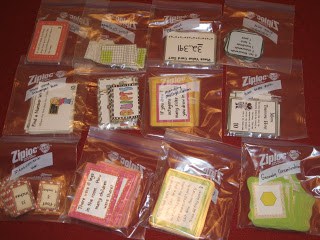 This is my first year doing anything like this, so I'm starting from scratch.  It's been time consuming, but I know I'll be glad I did it now once school starts back. I've placed almost all of my activities in my TpT Store.  I just finished another set of cards that I want to give away to my wonderful blogging friends!  I got the idea from Debbie Diller in her Math Work Stations book, so I hope you'll find it useful.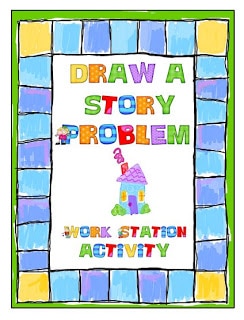 My eventual goal is to have a set of task cards for every Common Core Standard, as well as monthly spiral review cards. Of course, I'd also like to add additional problem solving activities. I store all of my task card in sandwich bags. Then, I group them together in stackable plastic containers. I keep telling myself that I'll  make cute labels, but in the meantime, my Sharpie is working just fine!