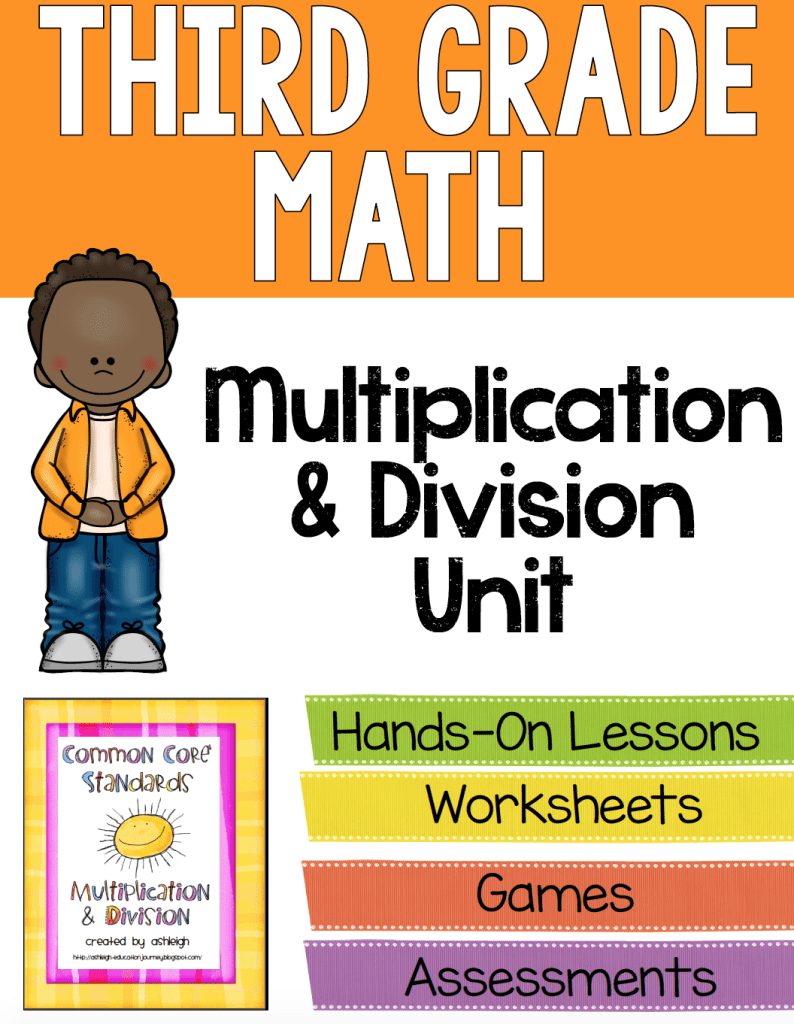 I just posted my first official Common Core Standards unit.  I've created an all-inclusive unit for teaching the 3rd grade multiplication and division standards.  This is by far my largest unit-there are over 150 pages (and that doesn't include the answer keys). There is a pre and post test that covers all of the standards.  I included 15 lessons and activities that can be used to develop a conceptual understanding of multiplication and division.  These are engaging lessons that would be great for math workshop, and these are fun, hands-on activities. I also tried to embed differentiation os often as possible. For example in the lesson below, students can complete the same activity with different numbers, so student learning can be scaffolded or enriched.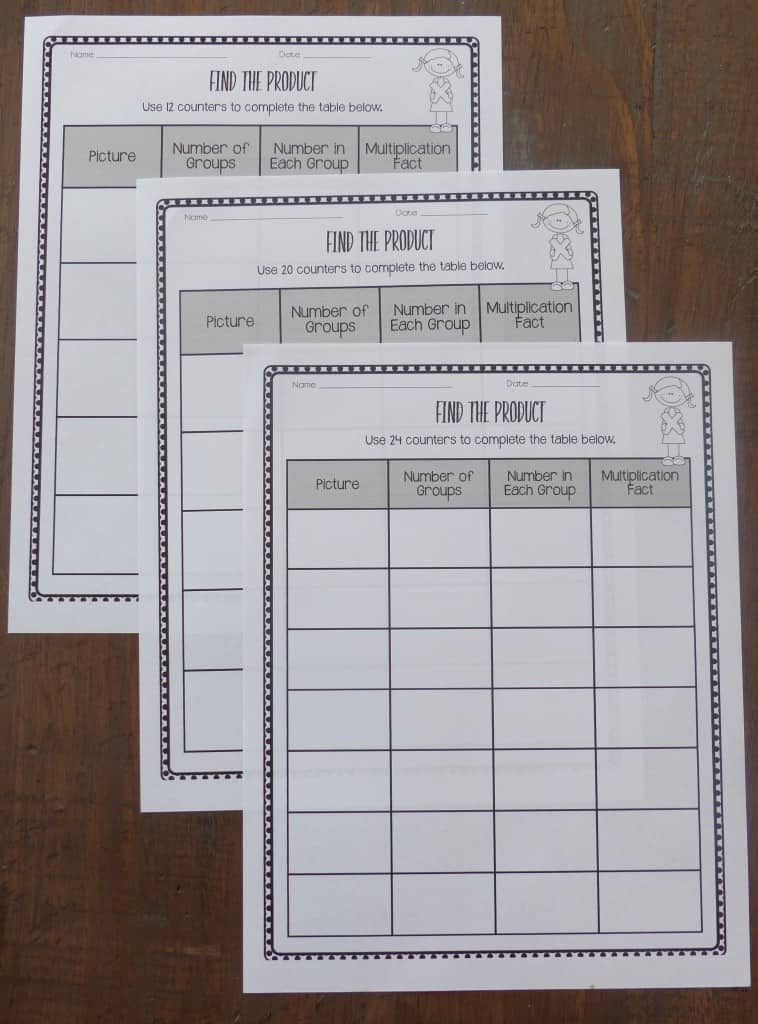 There is a brief lesson plan for each of the activities (not the skill building worksheets). I've also included the pacing guide I use when I teach this unit.
I also included 11 worksheets that can used to develop basic multiplication and division skills.  There is a broad range from representing multiplication, to multiplying larger numbers, to a long division layout. I think my favorite worksheet is the multiplication sort.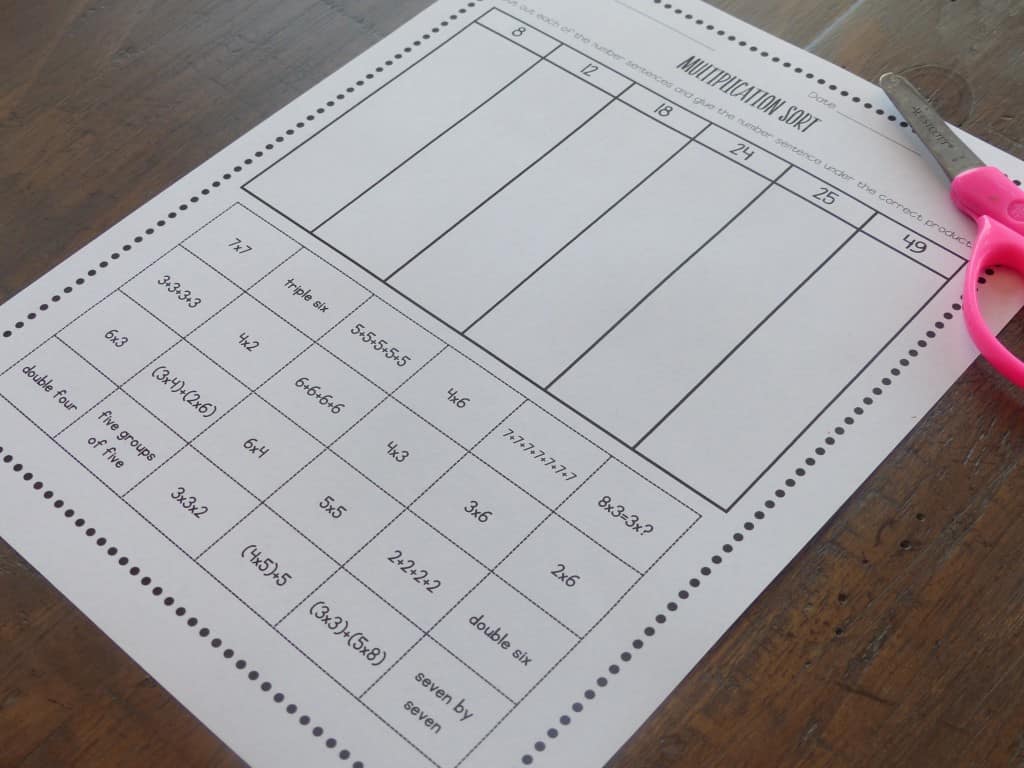 There are also 10 word problem worksheets, and the majority of these are more than 1 page long.  These range from multiplication or division only, to a combination of multiplication and division, to 2-step problems using all operations.
There are 3 games in the unit:  I Have Who Has, Multiplication War, and Division Concentration.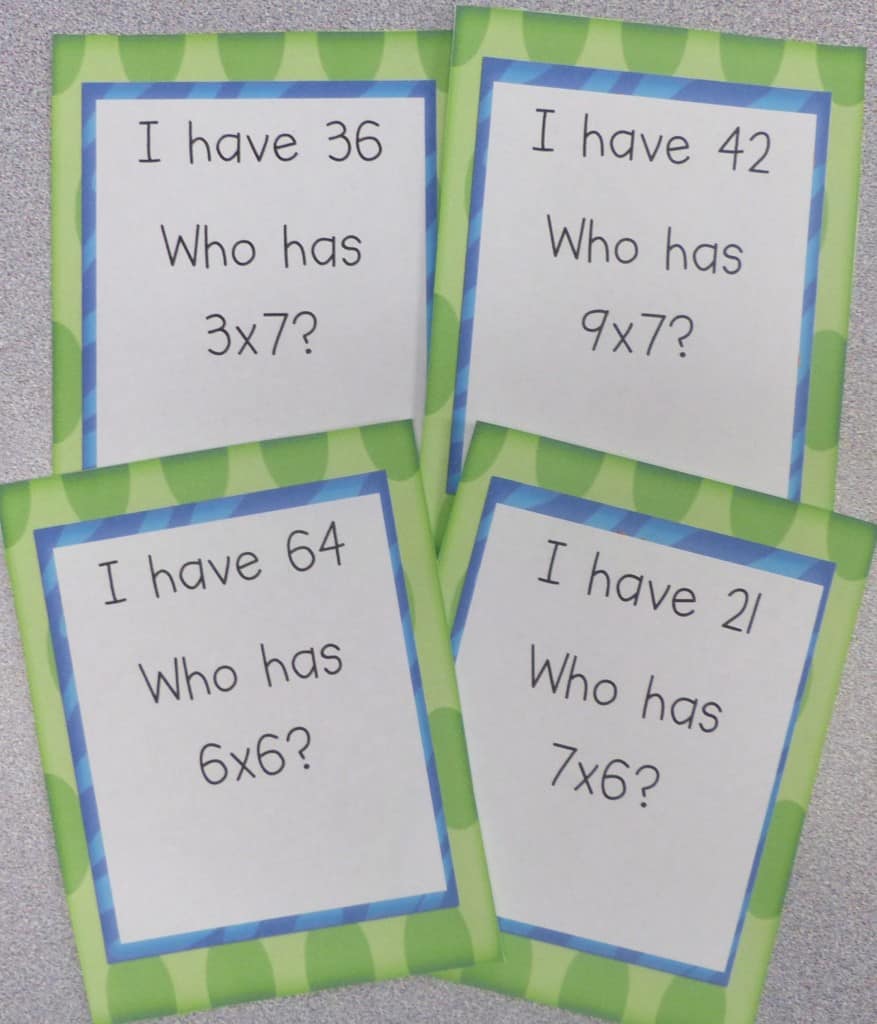 I have also included timed multiplication and division tests that can be used to help students master their basic math facts.
If you're interested, you can check out the unit here. Hopefully, you'll find some useful activities!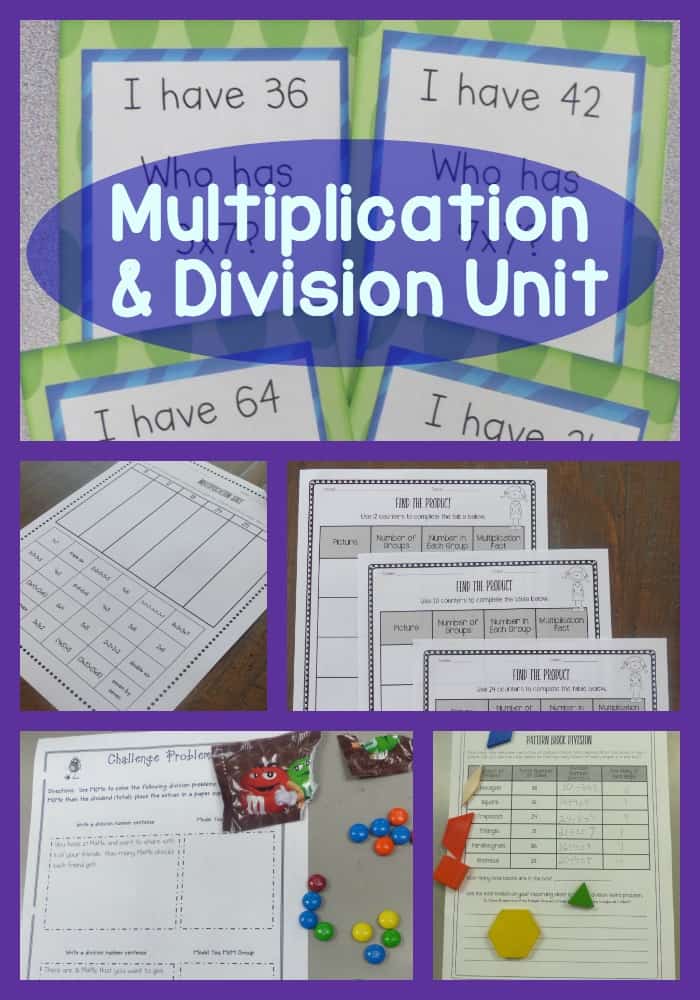 You can also grab this Fact Family Freebie here! I absolutely LOVE the conceptual nature of these four worksheets. In two of the activities, students read and solve one word problem. Then, they rewrite the word problem to reflect each of that multiplication or division fact's fact families. For instance, on the page below, students would rewrite the word problem to reflect three times four, 12 divided by four, and 12 divided by three. There are two other pages, where students are given a fact, and they write four word problems to reflect the fact family.