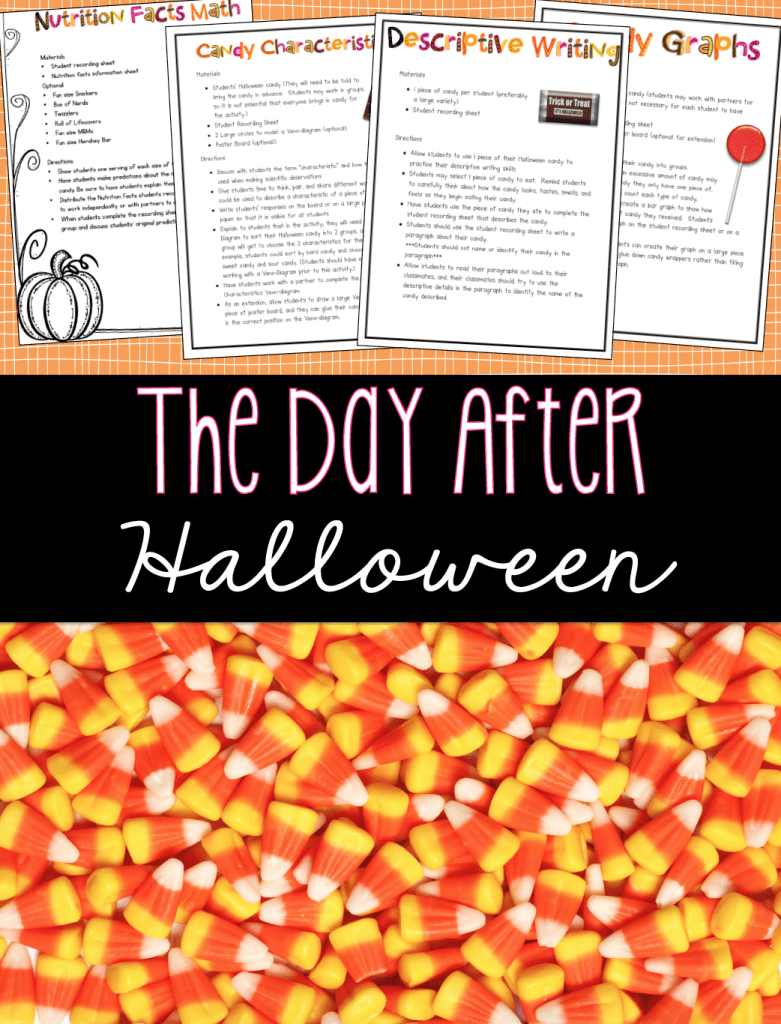 I've come to the conclusion that one of the only days more challenging than Halloween is the day AFTER Halloween.  There is nothing quite like a room full of children who've eaten nothing but candy over the past 24 hours.  I've heard many teachers say that November 1st should be a school holiday, and I think that sounds like a great idea!  However, I don't see that happening anytime soon, so I've tried to find ways to go with it rather than fight for my students' attention all day.  I've combined a few of the activities I like to do with my students for a new product on TpT that you can check out here if you're interested.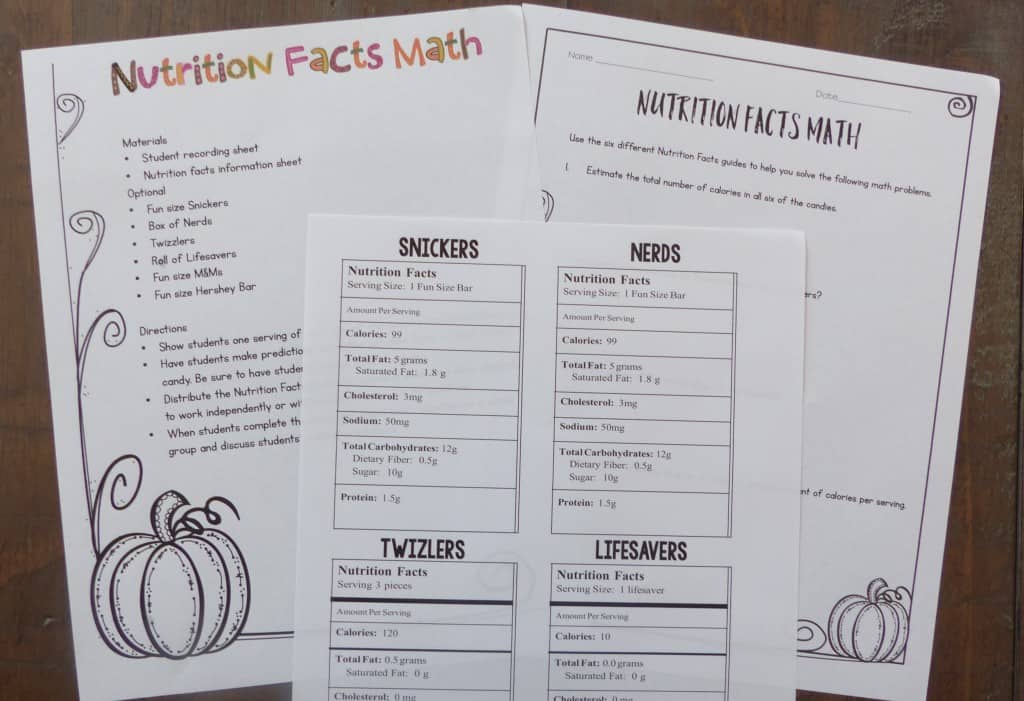 I like to use the Nutrition Facts math lesson to show students exactly what they are putting into their bodies with this math activity. In the activity, students use information from real nutrition facts labels for their favorite types of candy to solve math word problems.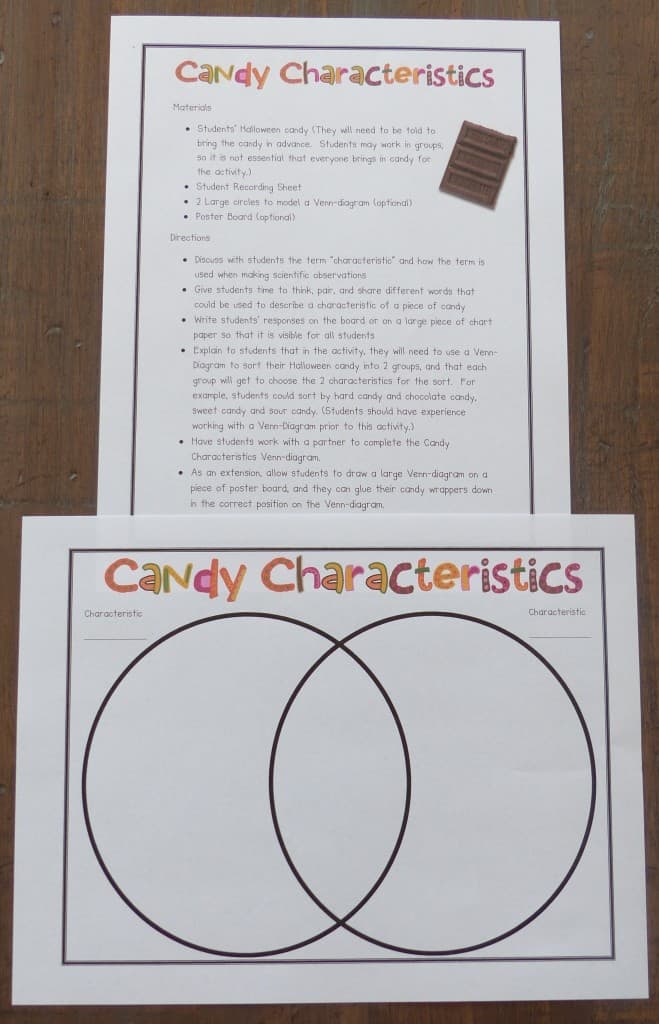 I also do a little scientific observations practice where I have choose two types of candy and they describe characteristics of the candy that are alike and different.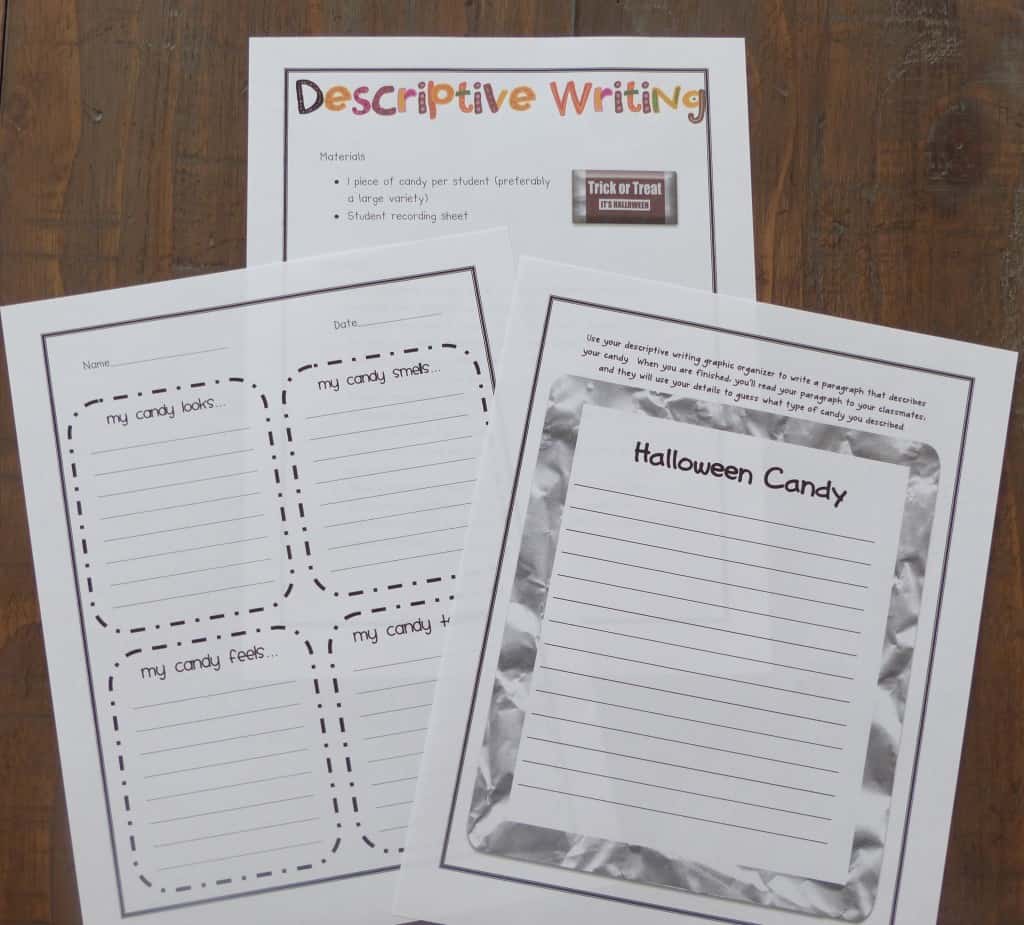 Students can also write a descriptive writing paragraph about a piece of candy. This is great to tie in visualizing and sensory images!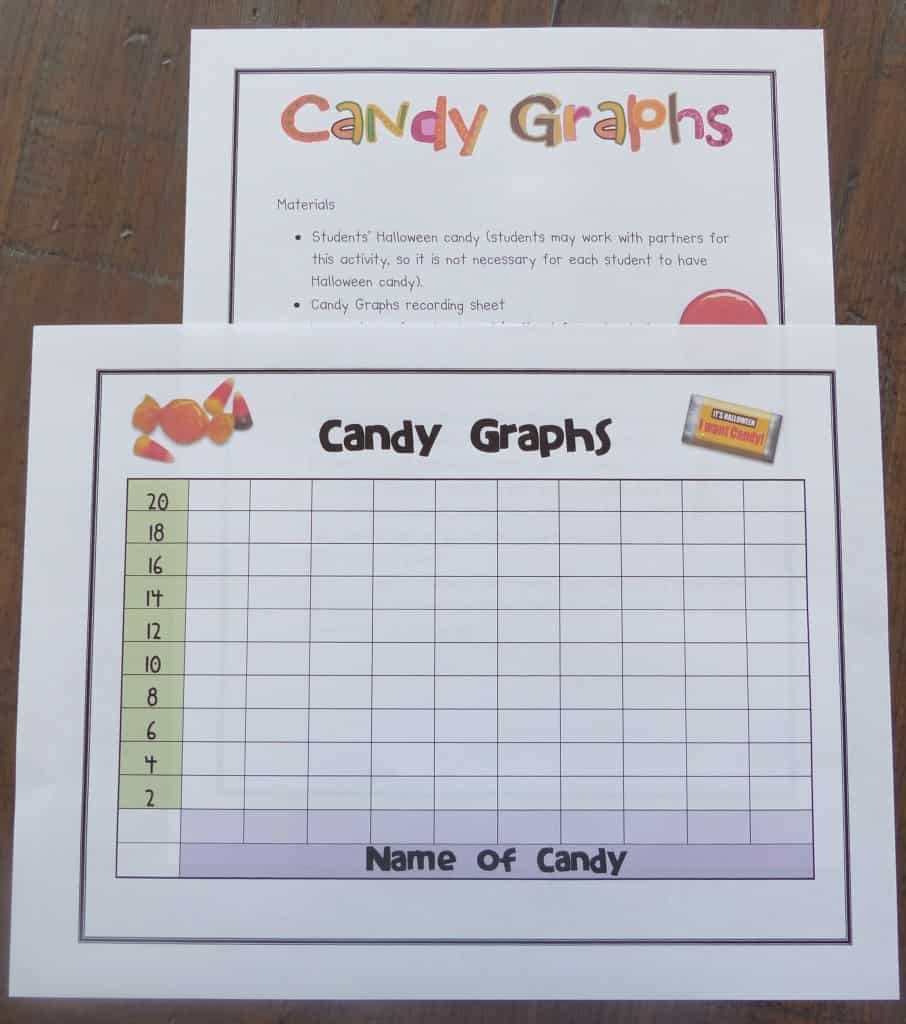 No day after Halloween would be complete without having students graph their candy. If you do this, you may want to remind students to bring some of their Halloween candy to school.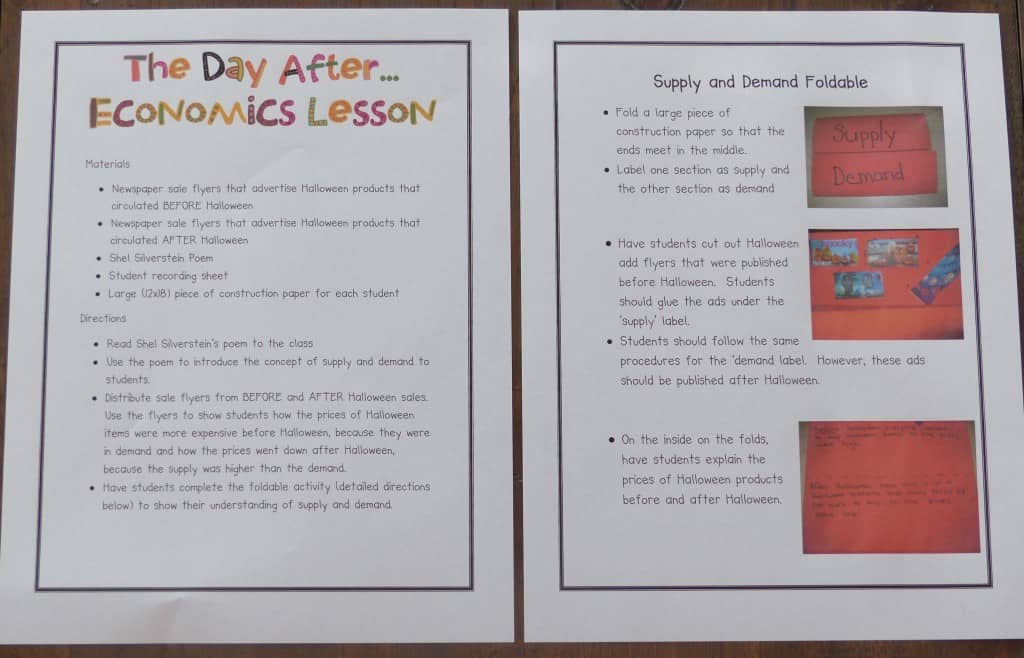 There is also a supply and demand lesson on Halloween items by comparing the prices of Halloween goods before and after Halloween. You'll need a few ad pages from a newspaper or magazine for this.
Hopefully this will make the transition of going back to a regular school day a little easier for the students and teachers. Maybe it will be a fun day after all!