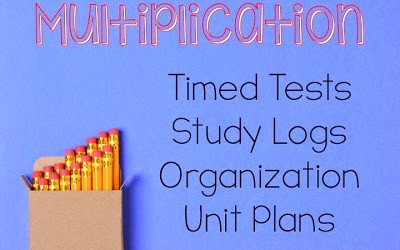 I've been teaching third grade for a several years now, but my first few years teaching were all in fourth grade.  I absolutely loved fourth grade and did not want to change grade levels, but in hindsight I'm so thankful for the opportunity.  It was so nice to know exactly what my students needed to be able to know and do for them to be successful the following year.  As a fourth grade teacher, I really needed my students to fluently know their multiplication facts at the beginning of the year.  That's why as a third grade teacher, I REALLY push math facts, especially multiplication facts.  I have my students practice their math facts every single day of the year-from the first day, to the last day of school.  I do all types of things to help my students practice their facts:  flash cards, music, games, work station activities, you name it!
I also have my students take a timed multiplication test every day.  I know it sounds a little "old school" and even boring, but I do believe that if you approach it correctly, it can be something fun for students.  My students usually LOVE taking their timed tests:)  I do everything I can to make the timed tests a non-stressful part of the school day-for my students and me.  I wish I had time to start the year with addition and subtraction facts, but I've found that I have to get started with multiplication facts right away to ensure everyone learns them by the end of the year.  I start everyone on their 0 & 1 facts, and then allow students to move through the facts at their own pace.
Each morning as soon as we finish our morning work, my students take a 20 question multiplication test that they have one minute to complete.  Click here for your free copy!

I used to have my students complete 100 questions a day, but due to time, paper, and copies, I cut it down to just 20 questions.  I just cut the paper into vertical thirds, and I have three tests on one piece of paper!  I've also applied the commutative property to all of the timed tests, so even if my students are only on their 3 facts, they still may see the problem 7×3, because I really want that concept engrained in my students.  I store the tests in this awesome cart that I bought from Really Good Stuff (I've since seen them cheaper at Office Depot).  Each drawer is labeled with 2 Facts, 3 Facts, 4 Facts and through the 12 Facts.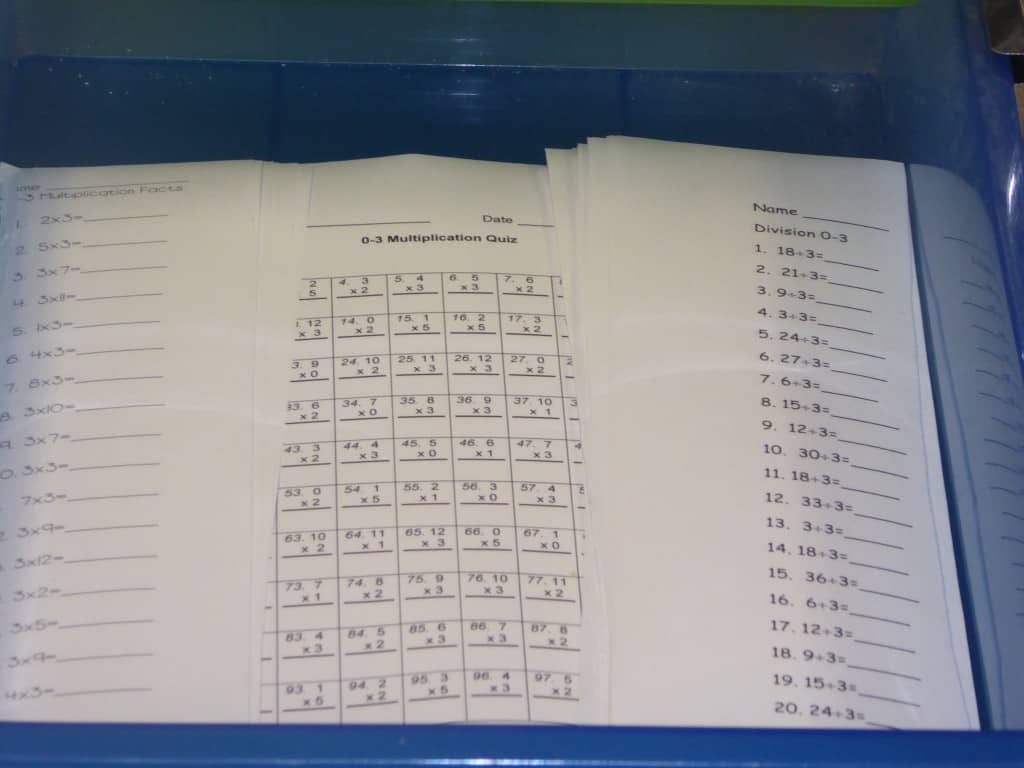 As soon as students come in the classroom, one of their jobs is to get their timed test out of the drawer BEFORE class begins.  This eliminates me wasting time passing out the tests, which takes a long time when you have students working on a huge range of math facts.  Students keep the test at their desk, and as soon as we finish going over our Weekly Word Problem and Number of the Day, I get out my timer and give students one minute to complete the test.  I have my students turn it in for me to check over their work (which doesn't take more than a minute or two).  Students have to answer all 20 problems correctly for them to have the opportunity to move up to the next level.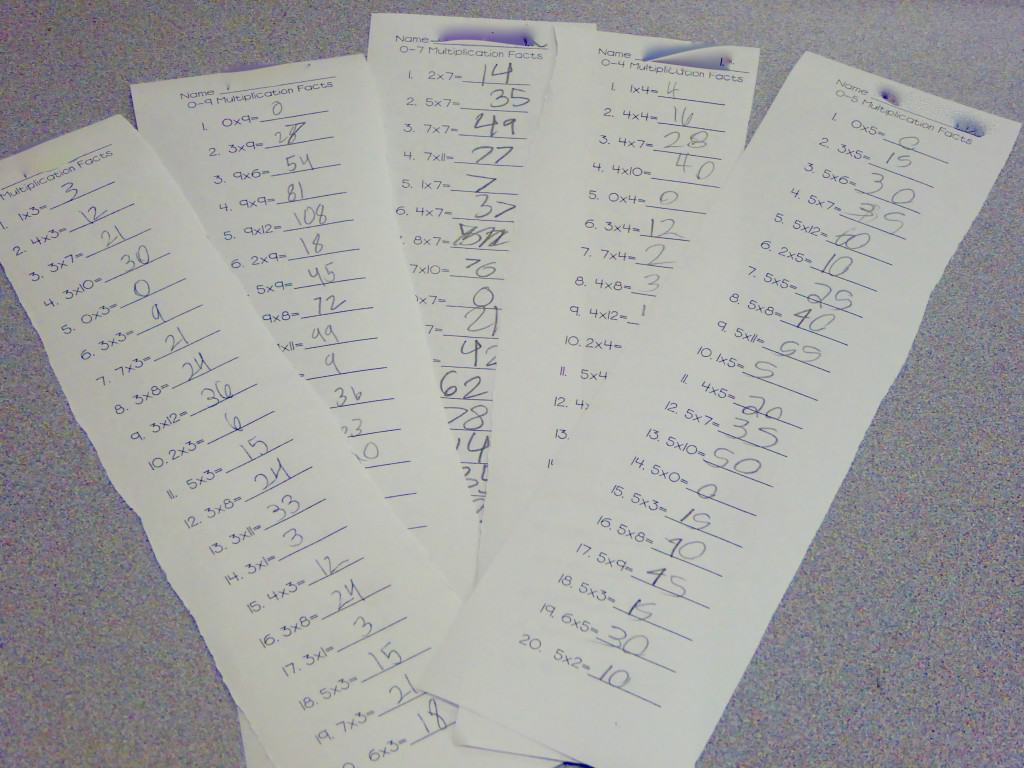 You can also see that I made each strip a bit different from the others. I've found that this is a great way to keep things a little more authentic.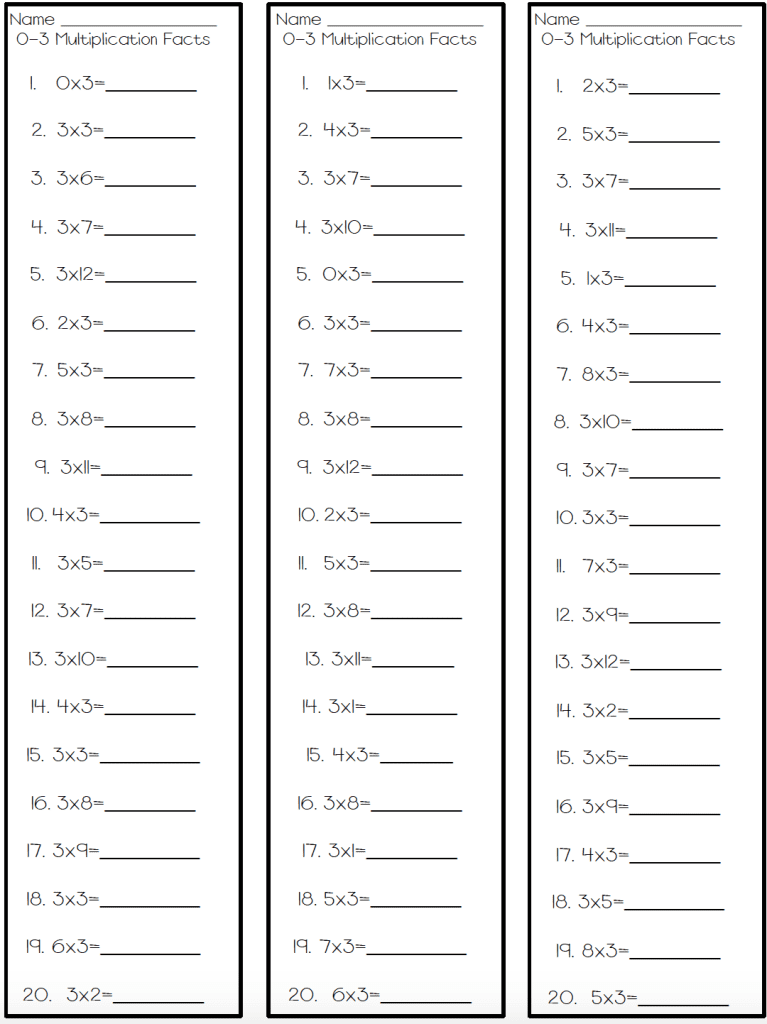 I occasionally have students take a 100 question multiplication quiz (that's cumulative) to make sure students don't forget the fact they've already learned.  Click here for your free copy! I've learned the hard way that my students have a tendency to forget the facts they learned at the beginning of the year, so this helps them to constantly review ALL the facts they have learned throughout the year.  It's much harder to pass the cumulative 100 problem test than the 20 question test, but I really want my students to have a very firm grasp on their facts.  If my students pass all of their multiplication facts, I allow them to begin their division facts for an extra challenge.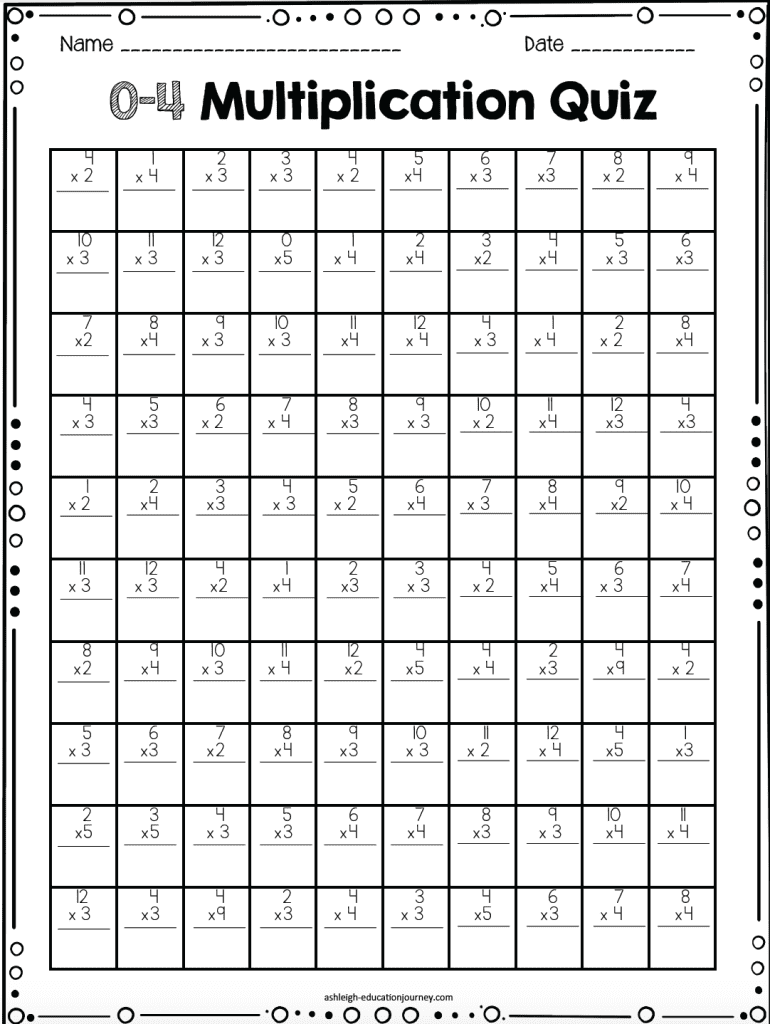 This system works very well for me, and my students typically have a lot of success with their multiplication facts.  However, I don't about you, but I always have a few students who need a little extra (okay a lot) push to learn their facts.  I think I have some who would stay on the 2 facts all year if I let them.  To help with this, I set benchmarks during the year of where students should be each week.  If anyone falls below that benchmark,  I make sure to spend extra time with that student and do everything I can to catch that student up.  I also send home a math fact study log with that student for their parents to initial each night. Click here for your free copy!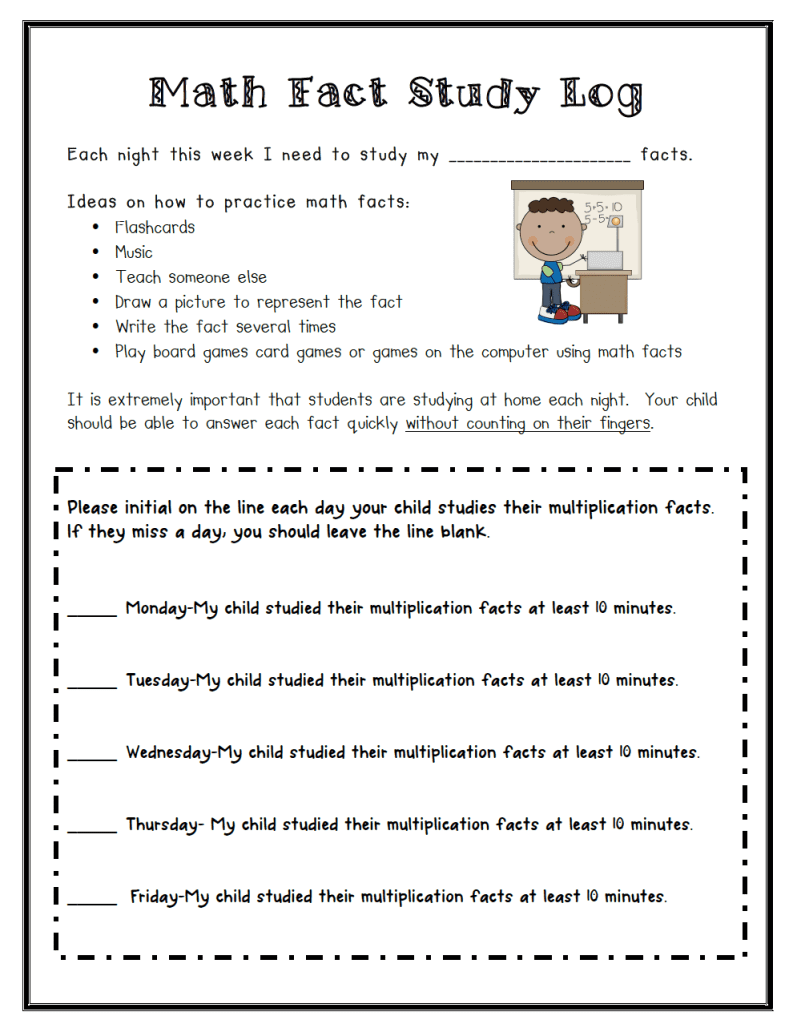 I do all of this on top of my multiplication and division unit, which is MUCH more conceptual and hands-on. It's actually one of my biggest products on TpT, because it is such an important unit for third graders. It's full of different ways to represent multiplication, conceptual tasks, word problems, and games.
Whew!  I do think this may be the longest post I've ever written, so I'm impressed if you stuck with me through the whole thing!  Hopefully, you've found some ideas and/or resources that you can use to help your student with their math facts during the upcoming year.