Do you ever have those moments where you wonder "Why didn't I think of that?"  That's what happened to me a couple days ago when I was working on my homophones chart.  Homophones are on of those things that drive my crazy.  Homophones have always been so difficult for my students, and I just don't think a week or two homophone unit is enough for students to get a firm grasp on using them correctly.  For the past several years, I've introduced one homophone a week to my students, and for just a minute or two each day, we discuss the homophone and practice using it in a sentence.  I also occasionally give a very brief quiz over our homophone of the week.  That part of my idea has been great, and by the end of the year I can see a difference with my students.  However, my system for displaying the homophones wasn't the best.  I've been handwriting them on a piece of chart paper, which would be fine if I had nice handwriting and a little artistic ability.  I also had replace my chart each week, and of course that was one of those little things that is super easy to forget about, and I'd find myself rushing to get it done at the last second.  It finally dawned on me to make printable posters that I can quickly change each week.  I laminated two pieces of black construction paper and printed and laminated the homophone charts.  Now, I can just Velcro or tape the homophones onto the construction paper each Monday, and I'm ready to go!
I also have a chalkboard version that makes a nice bulletin board! I combine my Homophone of the Week with my Prefix and Suffix of the Week for a Words of the Week bulletin board.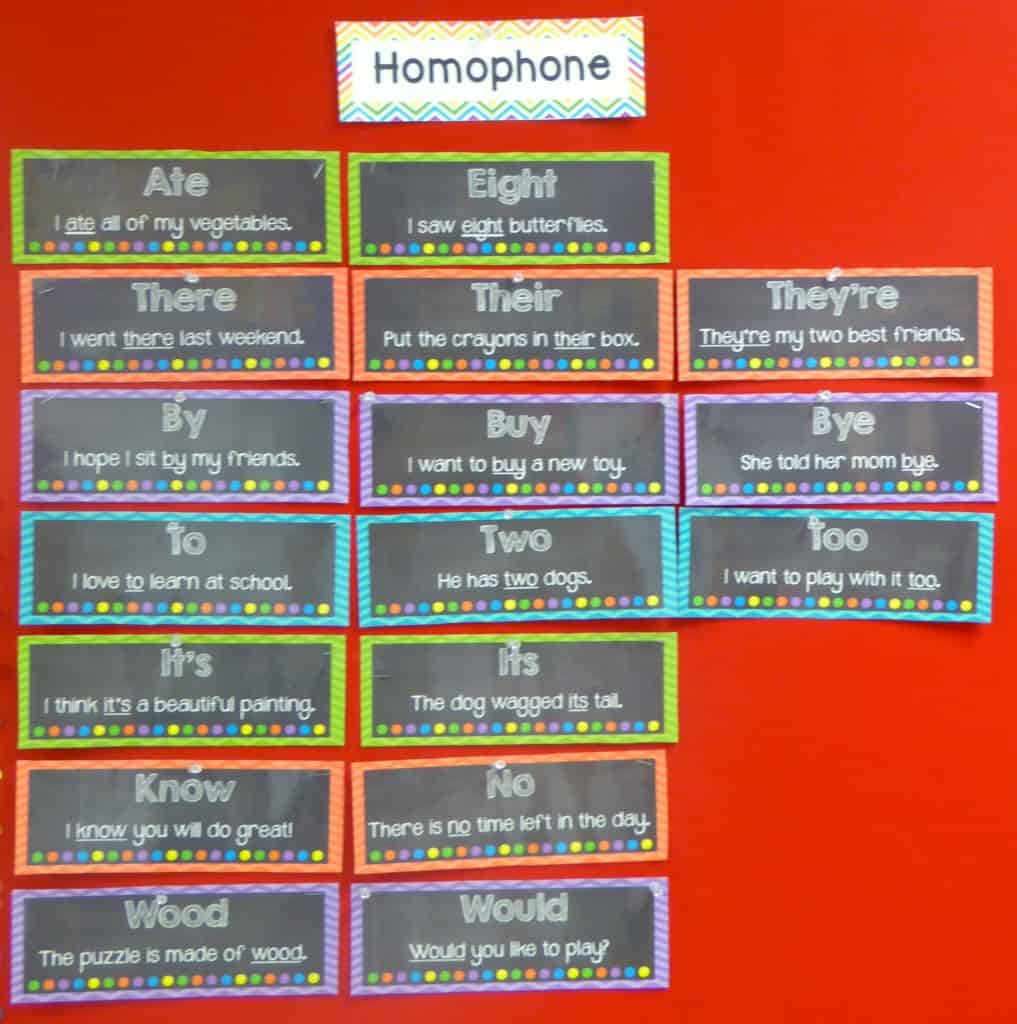 I did add these to my TpT Store if you're interested.  There are 36 homophone posters, a few different title page options, and a brief quiz for each homophone.
Now for the freebie!  This is just a very basic reading graphic organizer, but I really like using it with my students.  It's great for teaching story elements, and the layout is fairly easy for students to understand.  I also like that I can use it with any book, so it's very flexible.  You can click on the picture for your copy!