Since this is only our second week of school, I feel like I am just now really diving into our curriculum.  I've been really excited to get started with academics, but I know teaching procedures is essential, so I'll continue to teach them for the next couple of weeks.  I'm trying to be as explicit as I can to prevent chaos later in the year.  These are a few of the anchor charts we've made to use a visual reminders.  I'll leave them on our walls until I run out of room, and then I'll only display a select few.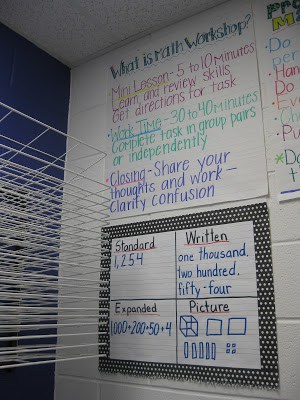 I feel that place value is the foundation of addition, subtraction, multiplication, and division, so we've started the year with my Splash into Place Value unit.  Since my students will be tested on our state standards (even though we're teaching Common Core Standards) I'm teaching place value through the ten-thousands place rather than the thousands place. As you can see in the picture above, we've been practicing representing numbers through multiple representations.
In language arts, I'm starting the year with my Common Core Noun Unit.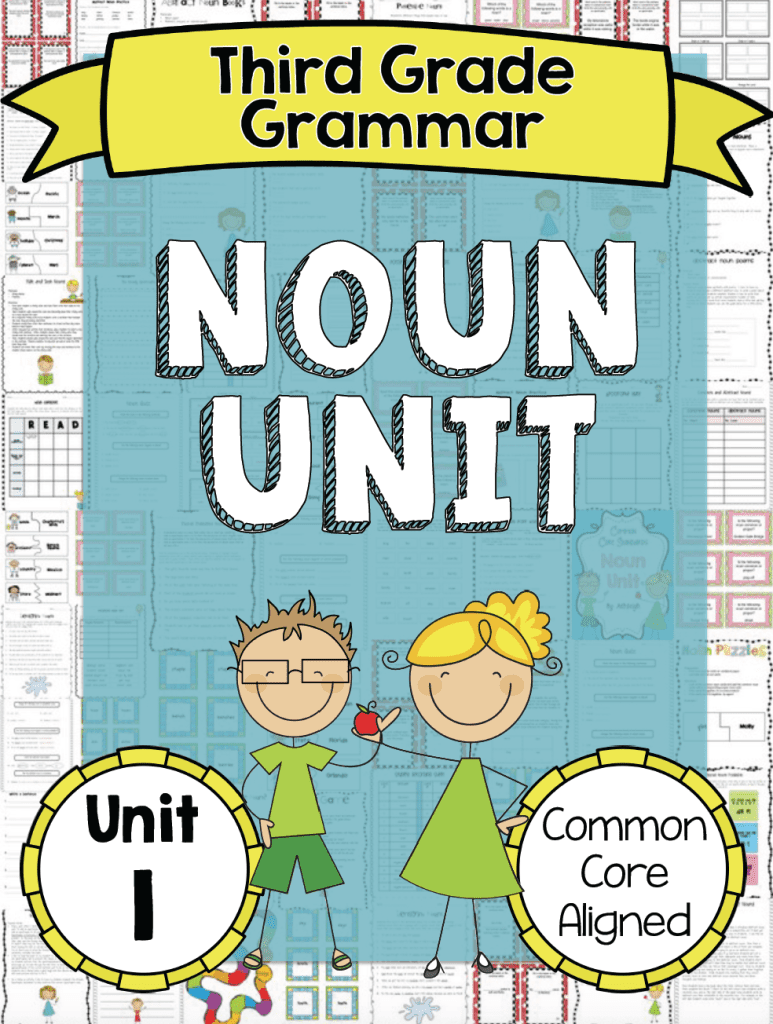 To be perfectly honest, I've always dreaded teaching parts of speech, because it was so boring to me.  I know that if I was bored teaching it, my students had to be extremely bored studying it!  I have started integrating grammar instruction into our writing workshop, but I still see a need for additional activities and practice.  After some mega brainstorming this summer, I've written three different parts of speech units that are all based around the Common Core Standards:  Nouns, Verbs, and Adjectives/Adverbs.  When I first started unpacking the standards, I didn't realize just how much there was to nouns.  Students don't have to just identify nouns, they have to understand singular and plural nouns, as well as common and proper nouns.  There are also possessive nouns, which almost always confuse my students, and this will be the first year teaching abstract nouns.
I'm pleased with the finished product, and I think this will be a huge help for me as I plan my parts of speech units.  I'm really excited to have a collection of new activities to try out that will make learning parts of speech a lot more exciting for my students.  I feel that any lesson that is fun and relevant to students has a much better chance of finding its way into students' long term memories! I'm not able to squeeze in a lesson five days a week, but I try to find time as often as possible.
I start the unit with five identifying nouns lessons.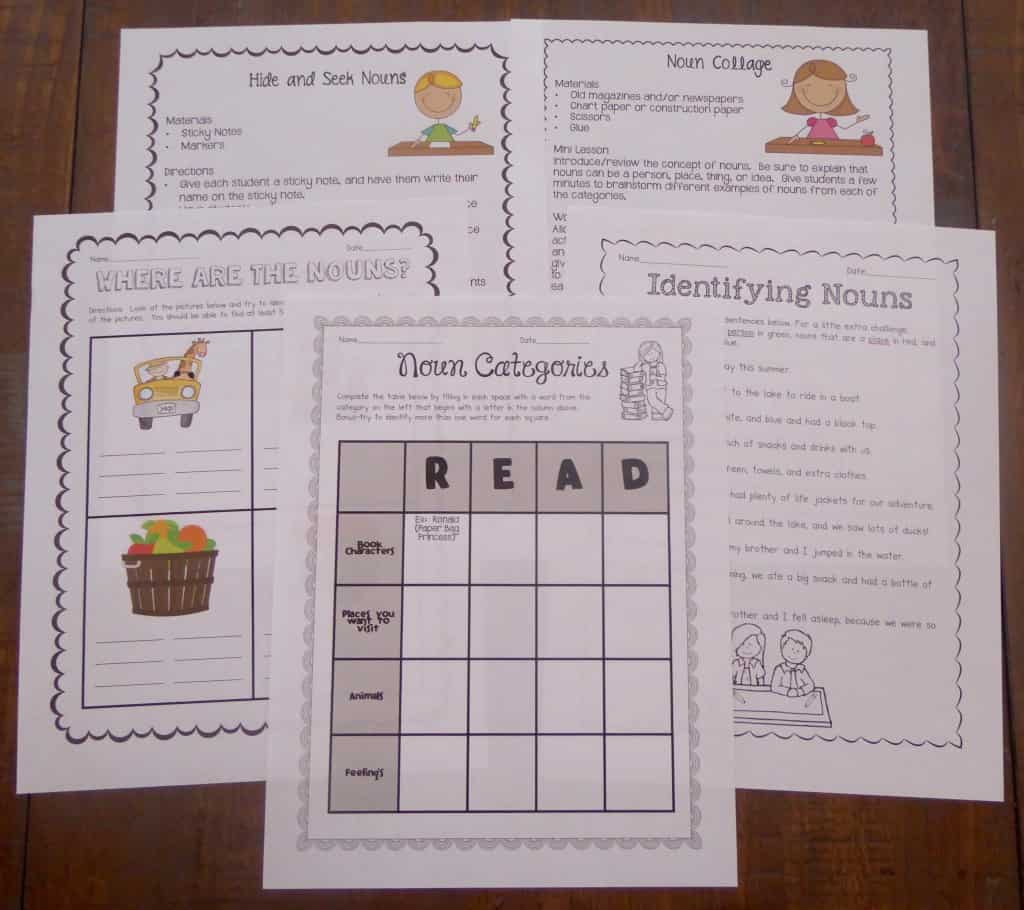 Then I move on to teaching singular and plural nouns. I will also address this standard in spelling.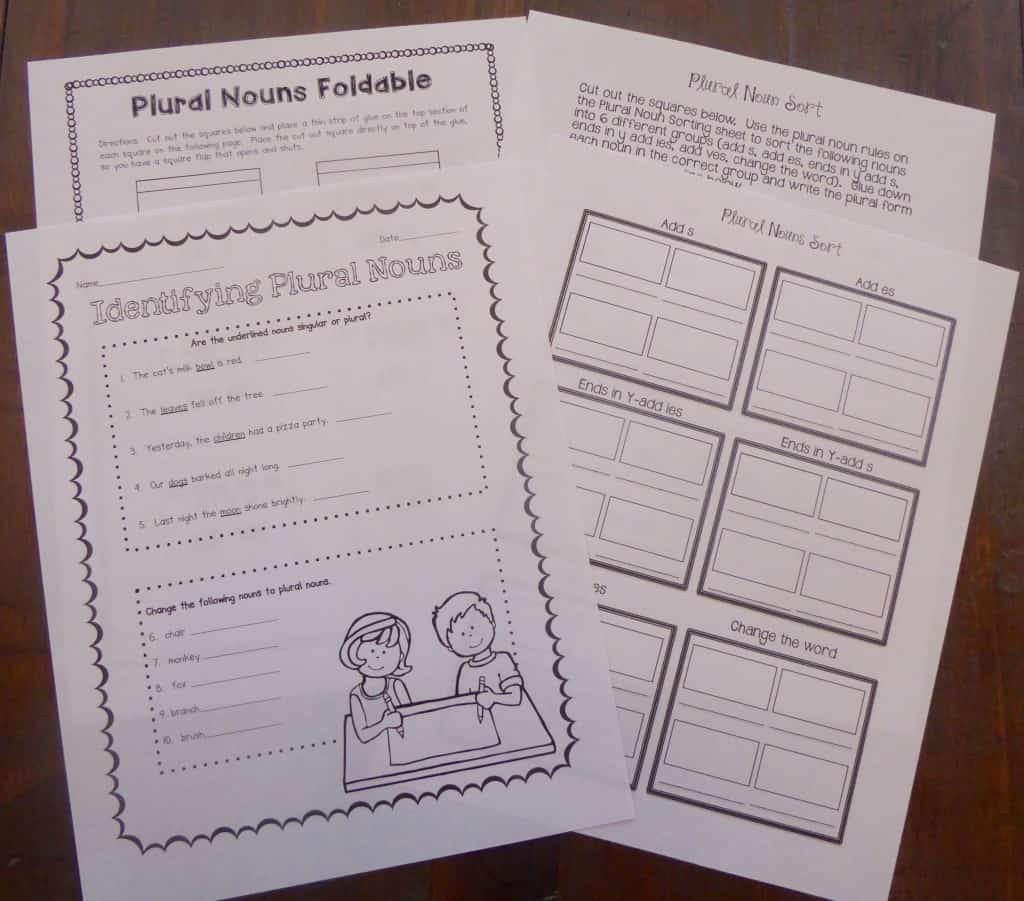 I follow singular and plural nous with common and proper nouns.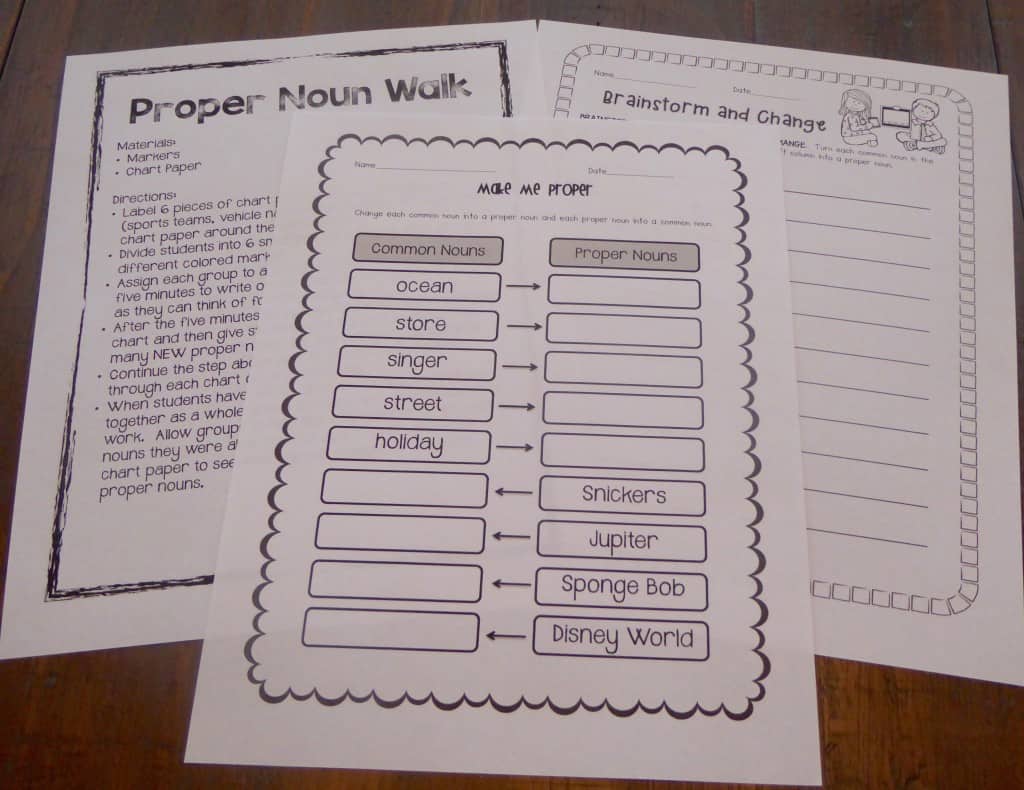 After common and proper nouns, I teach the always difficult singular and plural possessive nouns.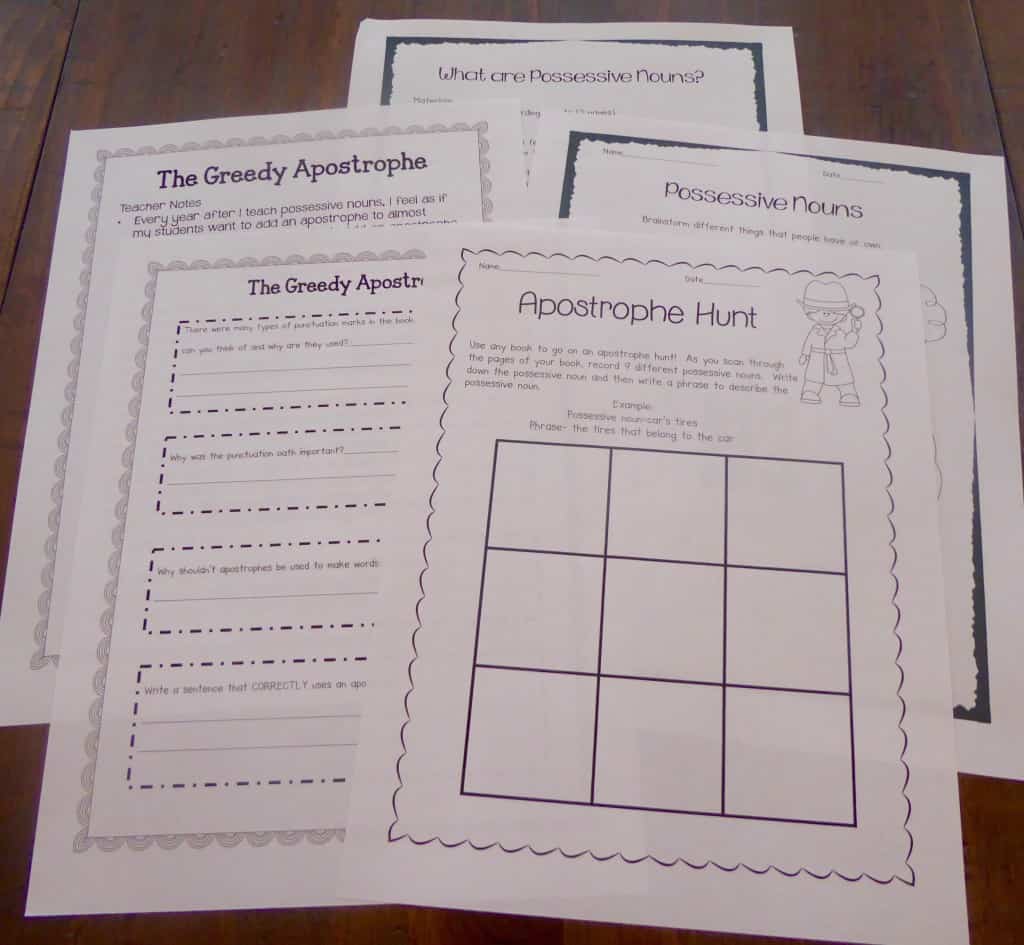 I end the unit with abstract nouns, which were actually fairly easy for my students.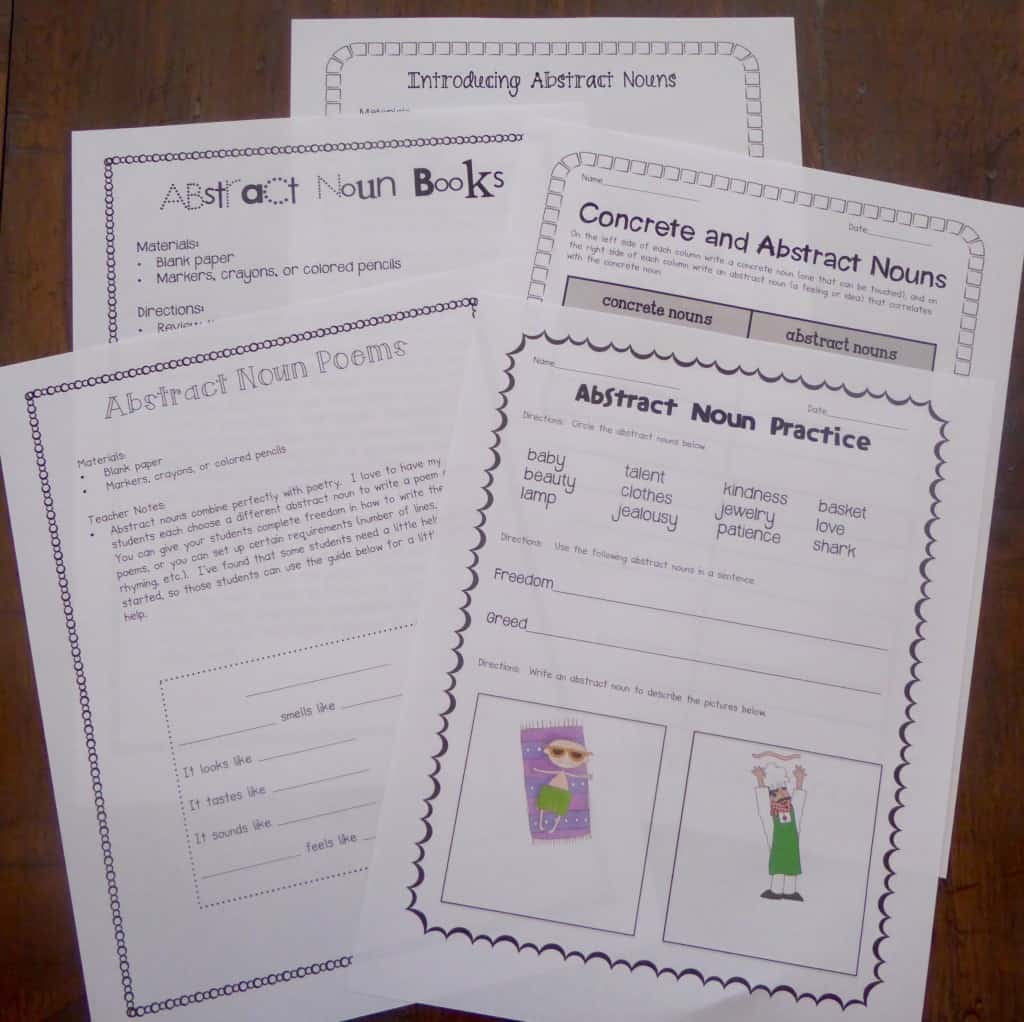 I've also included a couple sets of task cards and games!