There is just something about this time of year when I start getting excited about Halloween, Thanksgiving, and even Christmas!  I love, love, love all of the fun and craziness that the holidays bring.  I wanted to create something fun for Halloween that was aligned to the Common Core Standards but flexible to be used with any state's curriculum.  Since I'm just finishing my multiplication and division unit, I thought it would be the perfect time to add multiplication and division to my math work stations. I've created one center activity for each of the nine operations and algebraic thinking standards, so there is a total of nine activities. 
The cover page for each activity includes the Common Core Standard and can be glued to a file folder. Let me know if you need cover pages without the standard!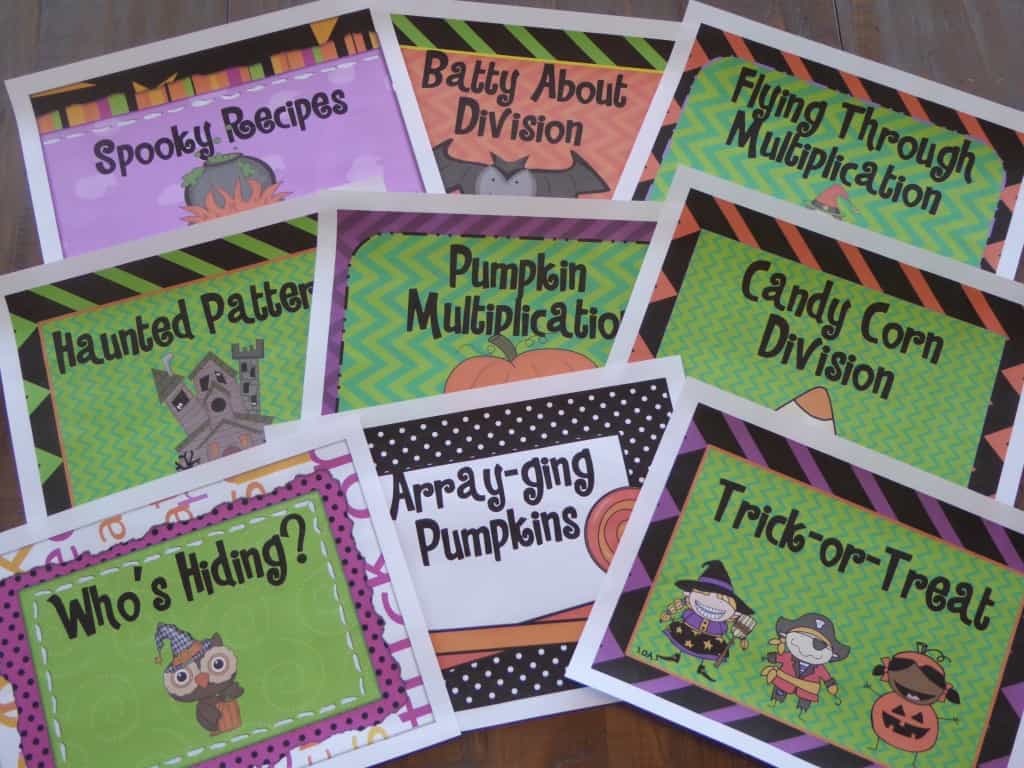 There are also student directions that can be attached to the inside of the file folders or placed in student's station tubs. I've used both strategies, and they worked great! You'll also find all of the task cards, any necessary materials, and a recording sheet for each activity.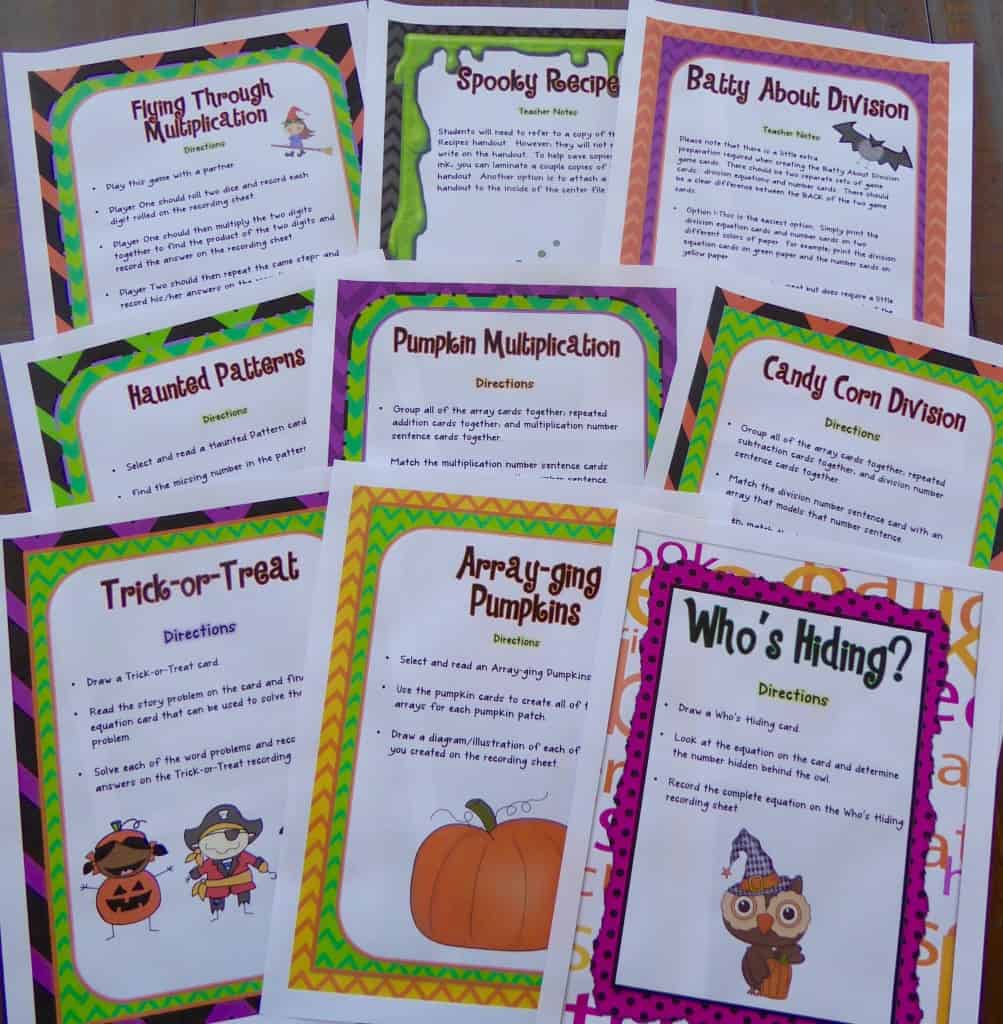 In this activity students must make arrays for Farm Brown's pumpkin patch. I've included little pumpkins students can use as a manipulative if needed. After trying this activity with my students, I found that they needed a little hint on how many arrays they should be able to create.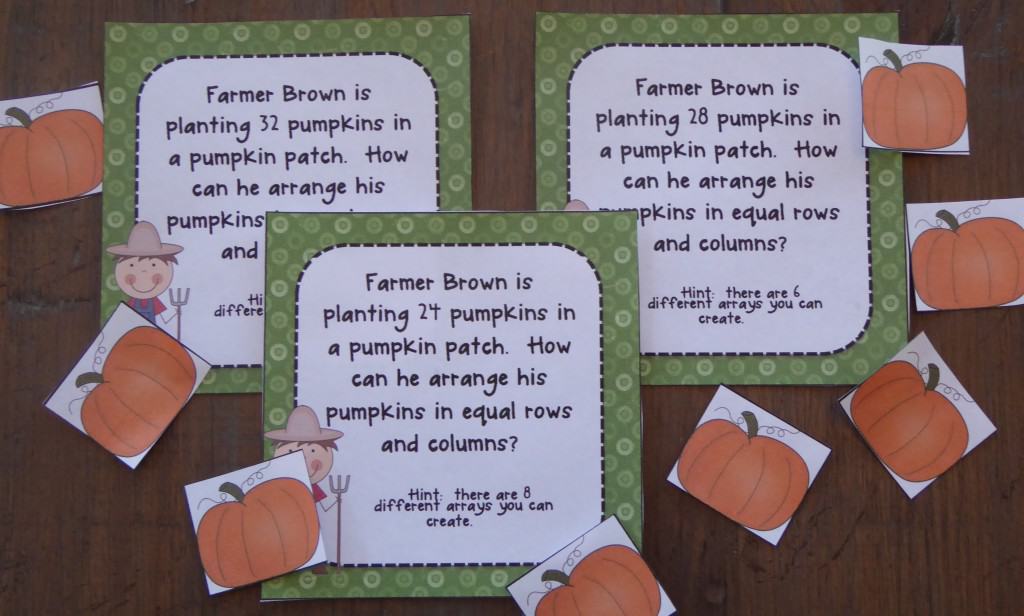 Multiplication and division equations with missing numbers are always a challenge for my students, so I knew I needed to include a little practice.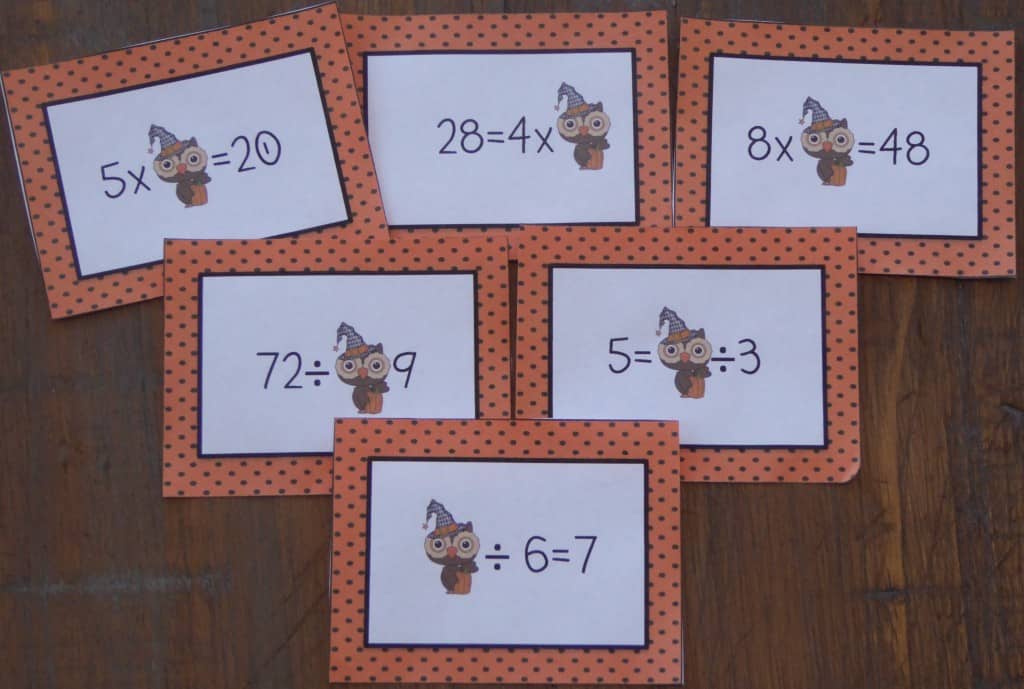 My students love to solve word problems without writing a number sentence, so I included a little activity which required students to match a number sentence with a word problem, before they can solve for an answer.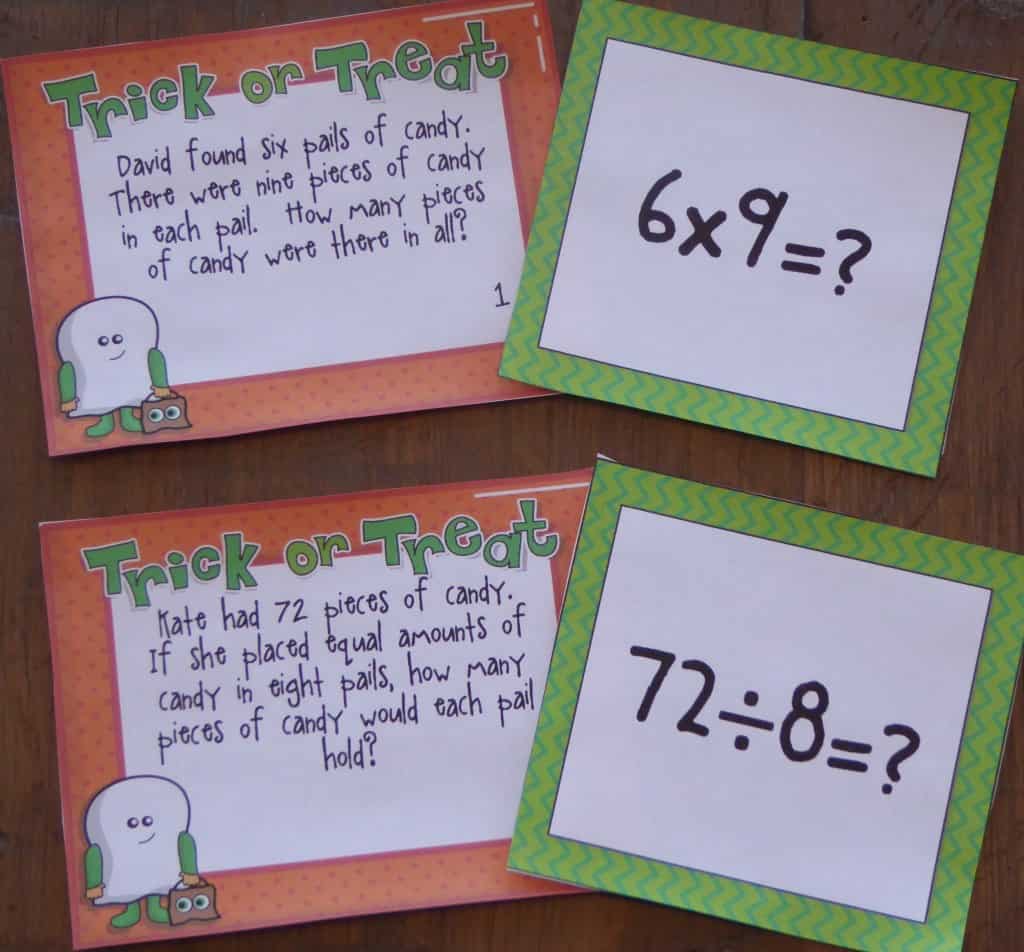 In two activities, students math different forms of either multiplication of division. In multiplication, students match a multiplication number sentence with an array and repeated addition sentence. In division, students match a division number sentence with an array and repeated subtraction sentence.

I don't spend a lot of time teaching patterns, so I try to slip them in whenever I can. This allows me to see who does and doesn't understand the concept without using up too much class time.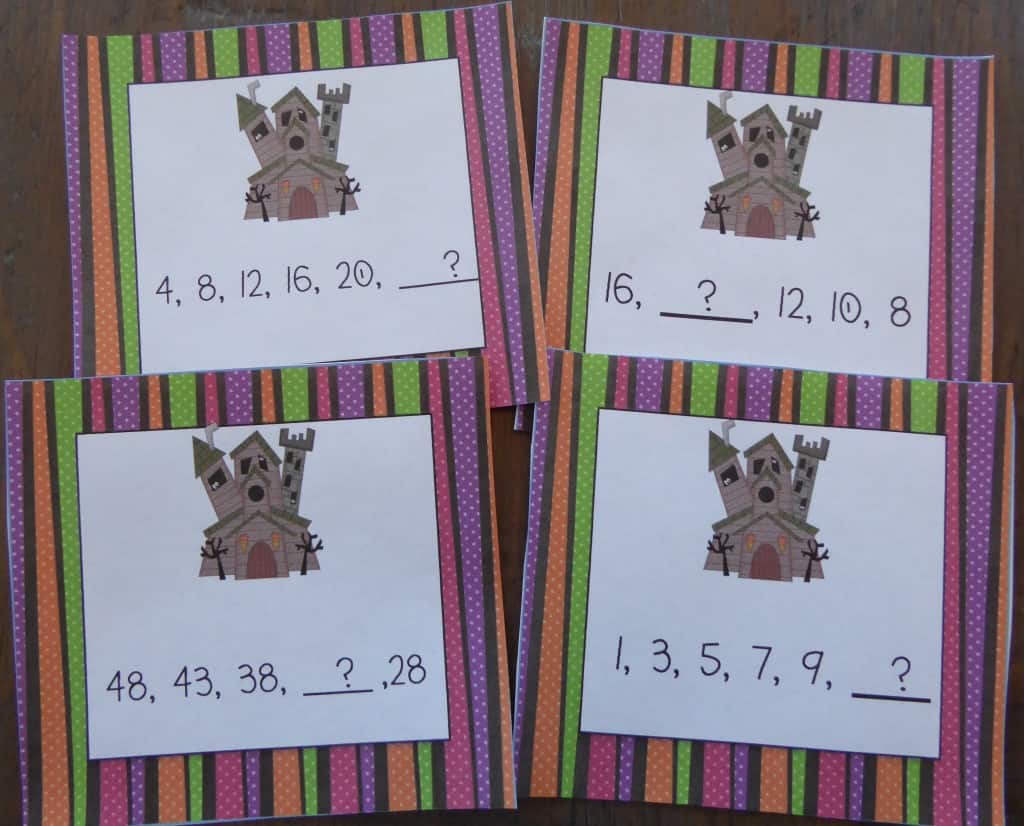 Spooky Recipes is definitely my favorite activity in the pack! It's full of two-step word problems, where students use a recipe handout to solve the word problems. It's definitely a challenge, but it's a lot of fun!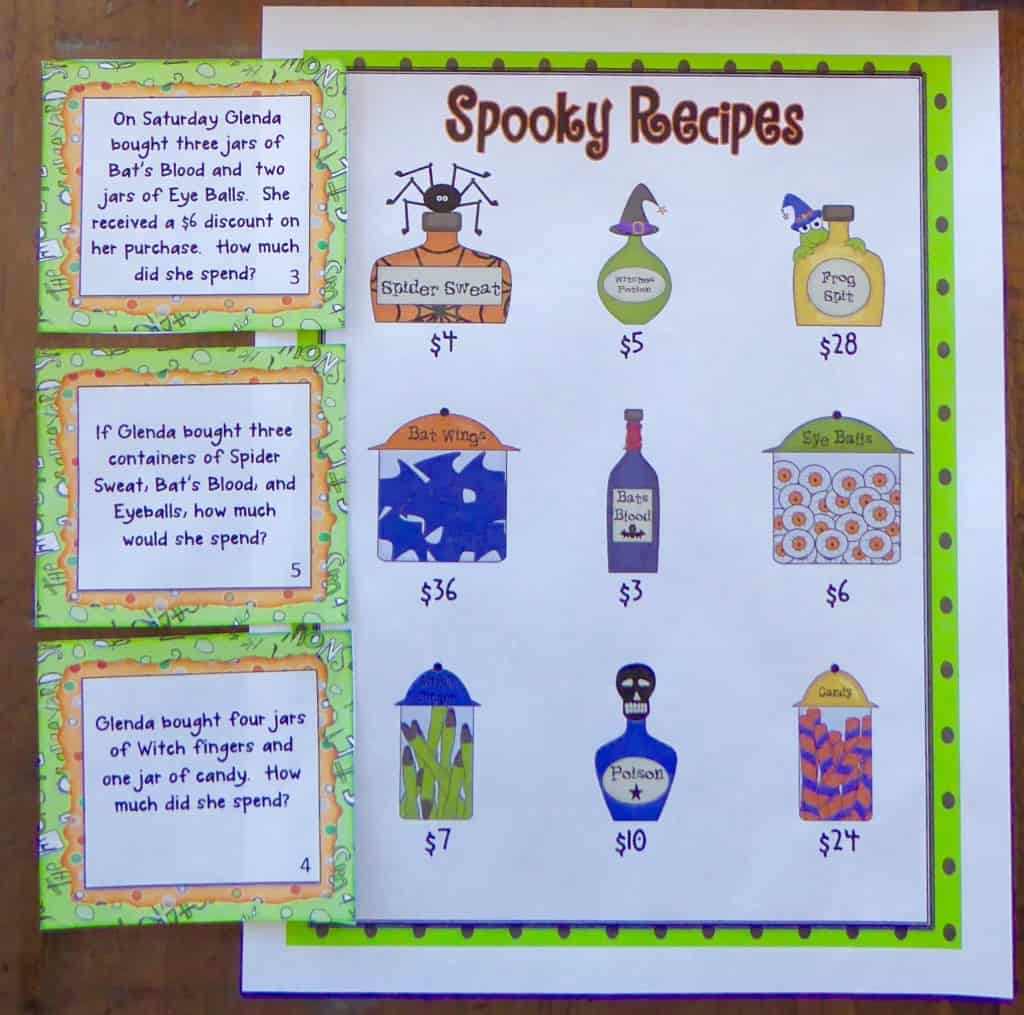 There are two more multiplication and division games that allow students to practice their multiplication and division facts.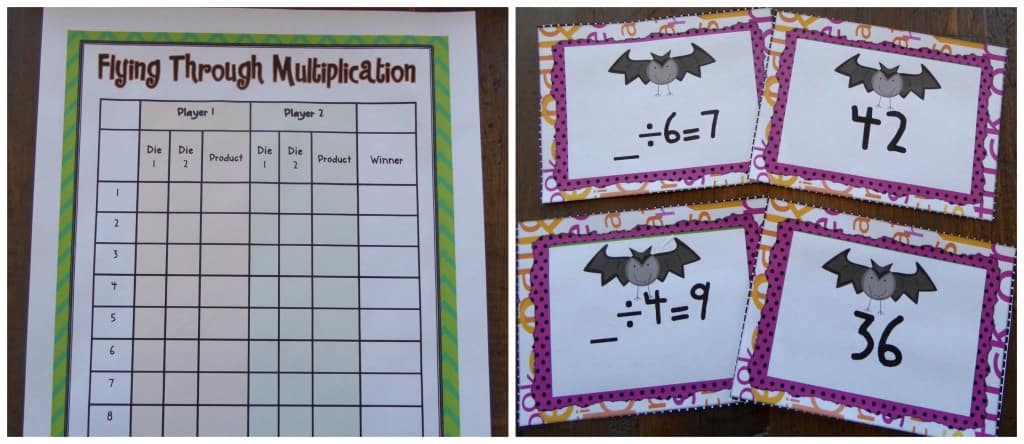 I have to say that I'm REALLY excited to start using these centers in my classroom!  We still have to get started on our multiplication and division unit, but we'll be ready when October is here!  You can check it out for yourself here.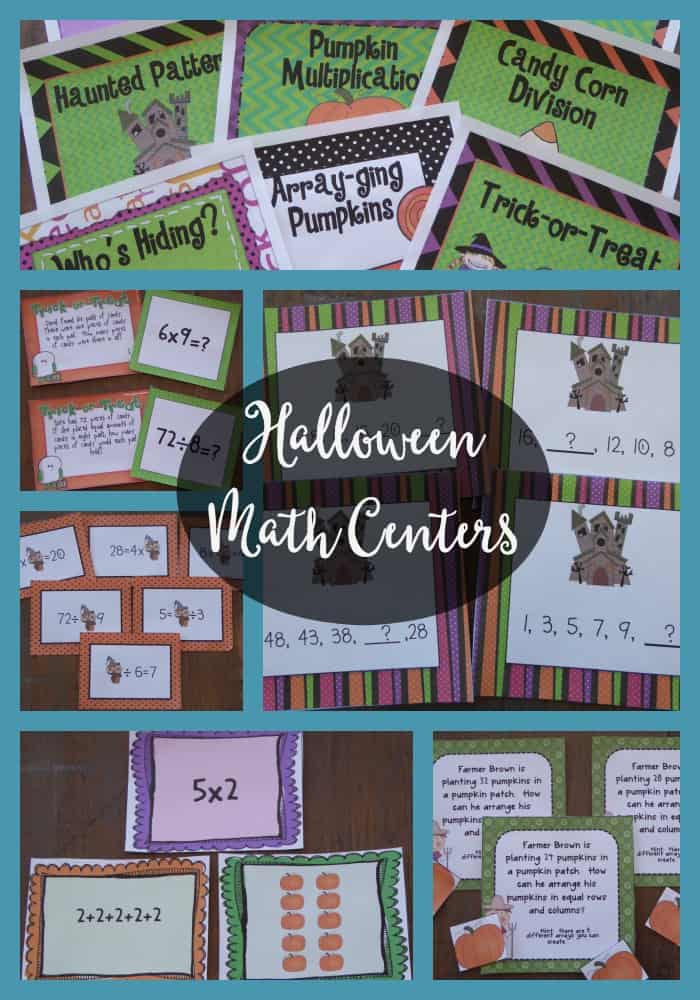 Halloween Freebie
Several years I made a math game called Draw a Story Problem, where students write their own word problems. In this activity, students create their own word problems by drawing an operation card, number card, and setting card, and then write a story problem using what they drew. You can adapt the game to multiple grade levels by removing the multiplication and/or division operation cards. I've created a Halloween edition of the game that you can get for FREE
here
! The only difference between the cards (other than the colors and basic numbers) is that instead of setting cards, there are character cards. The character cards are pictures of children in Halloween costumes.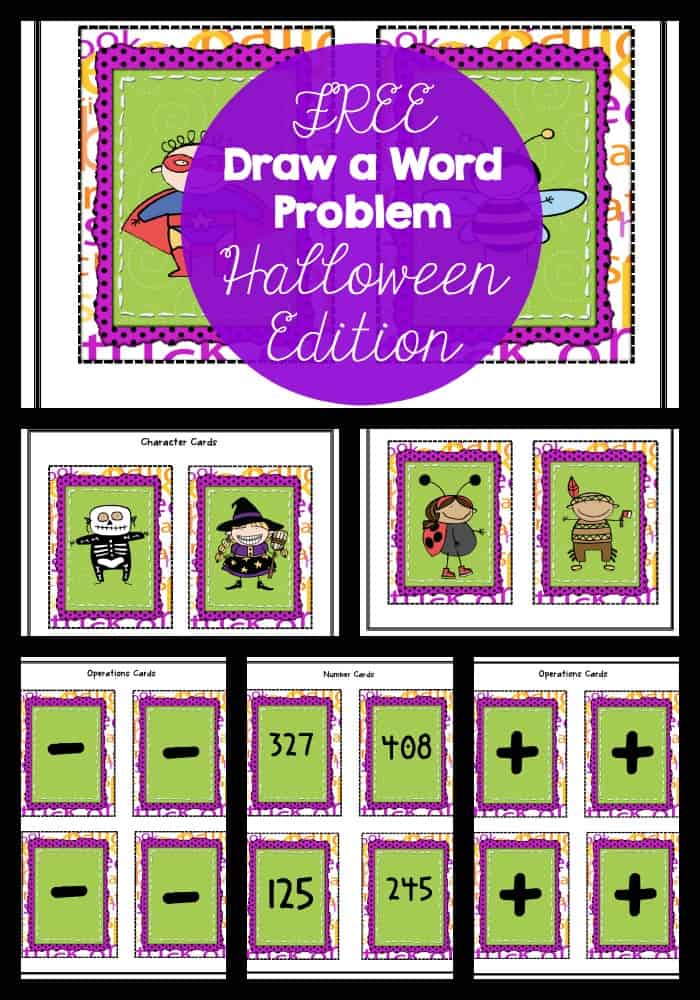 Geography Freebie
Last week on a whim, I decided to survey my students on a few basic geography ideas.  I gave them a pretest, and I was shocked at the results.  ~Grab your copy
here
!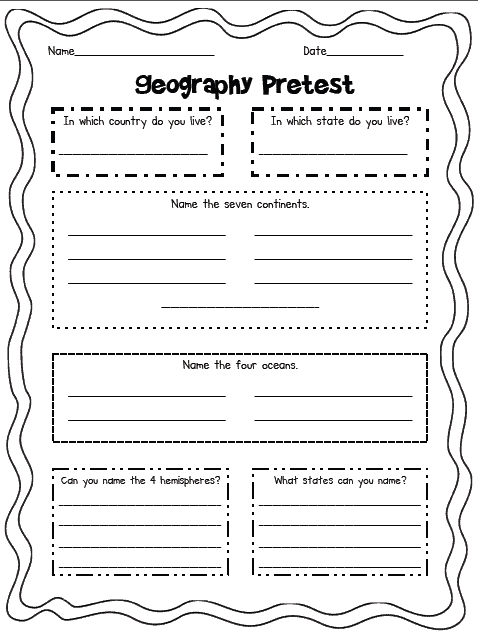 I was blown away to discover that half of my students could not name the country they live in, so needless to say we backtracked a little and studied some of the basics.  We ended the week with a little activity to reinforce where we live.  I cut out six different size and color squares of construction paper and had students glue the squares on top of each other.  Then, they labeled each square starting with the city where they live and moving on to the county, and then state where they lived.  They loved this activity!