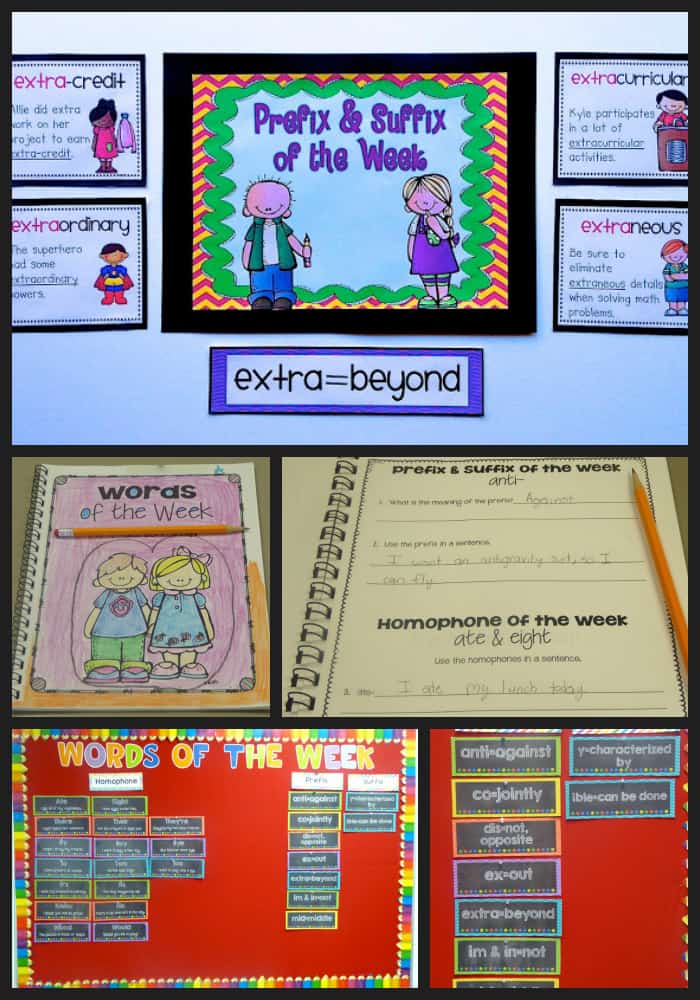 As I'm sure you can imagine, things are pretty crazy around here.  I have to say I had forgotten how much work a newborn was….whew!  I think I've also forgotten what is is like to sleep for a significant stretch of time.  I'm definitely enjoying my time at home with my two little ones, but to be honest I miss my school kiddos too.
I have tried to carve out a little time to work on a much requested product-Prefix and Suffix of the Week.  I've had SEVERAL requests for this product, so I have to assume that this is a challenging concept to most students.  I know my students have always had trouble with prefixes and suffixes, and I could never find a way to teach it that really interested them.  Hopefully, this new product will be just what we need!
I'm really excited about it, because I think I'll see a significant improvement in my students' vocabulary.  Some of the words in this packet are a bit challenging, but I think my students will really benefit from seeing how words can be broken down.
I don't have a great picture of this product in action, since I don't have access to my bulletin boards, but I'll get some better pictures as soon as I return to work (I can't believe I'm already halfway through with my leave).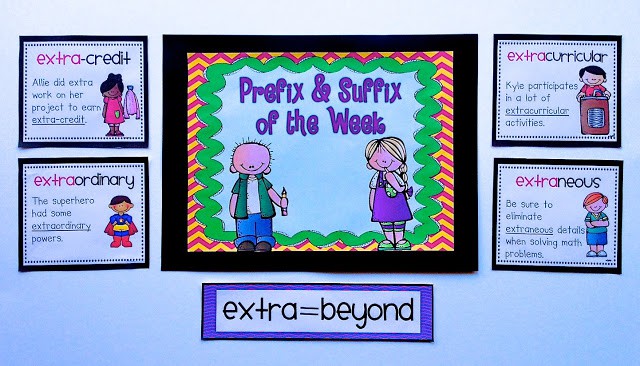 I plan to allow students to add their own word cards below the given examples.  I think they will enjoy contributing to the display.  I like to make everything as interactive as possible, because that makes everything much for relevant to students.  You can see a better example of the sentences in the picture below.  If you're interested in checking this out, you can click <here> or on any of the pictures.
I also like to use my chalkboard version of my Prefix and Suffix of the Week for a Word of the Week Bulletin Board.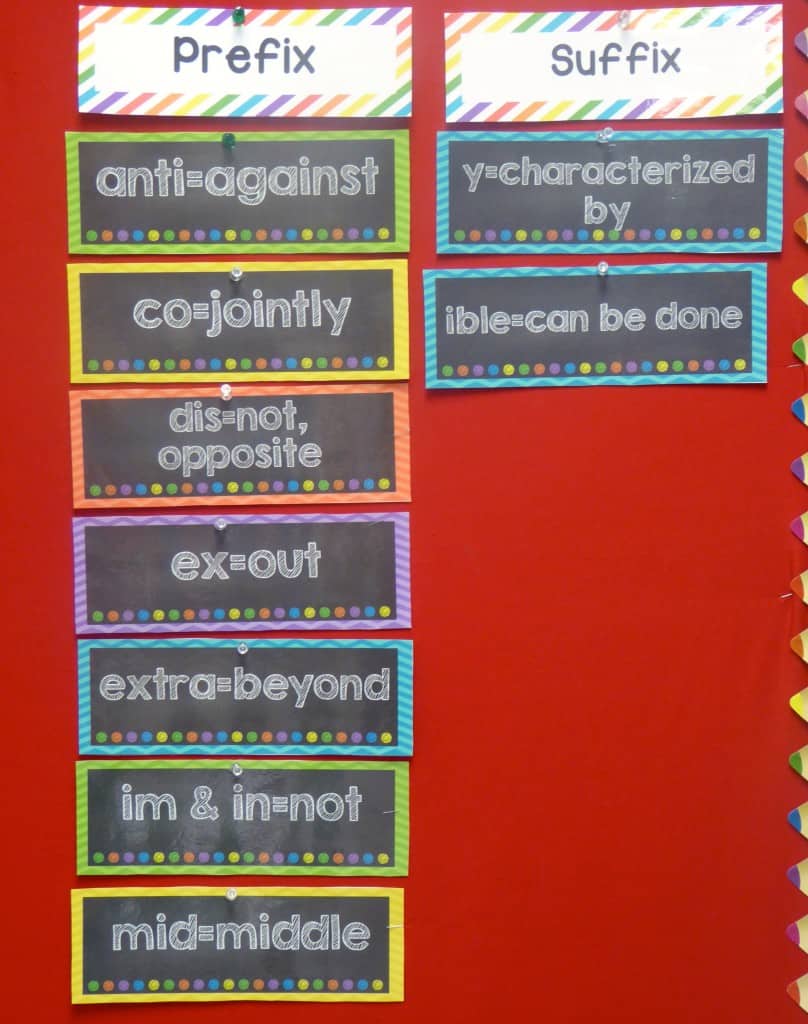 My bulletin board combines my Homophone of the Week and my Prefix of the Week. Each week, I introduce a new homophone and a new prefix or suffix. We review the words for just a minute everyday.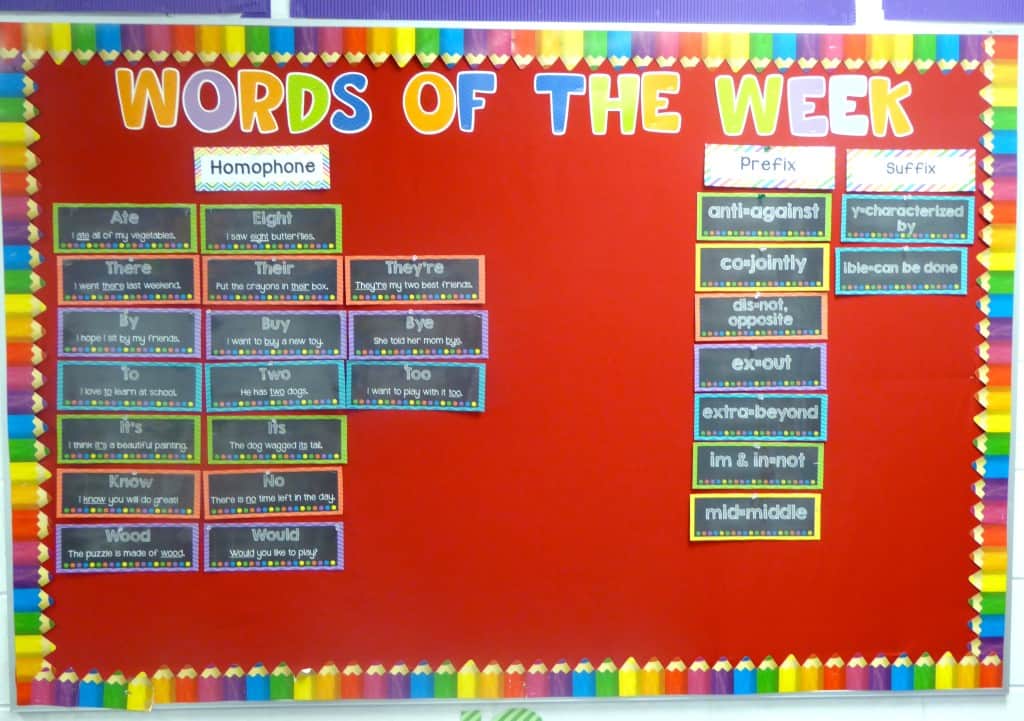 I also had a booklet bound for me students where they could complete a page for every homophone and prefix of the week.