What is your very favorite week of the school year?  I think the first week and last week of school are probably the hardest, and the days leading up to any vacation or holiday are challenging too.  But no matter how crazy, the week before Christmas vacation is one of my favorite weeks of the school year.  I feel like I have more flexibility to let loose a little and have some fun with my students.  I have a little Christmas tree and string some lights around the room.  My students enter and leave each day to fun = carols that they beg me not to sing.  However, I've definitely learned that I have to maintain my structure and routine or else things quickly spiral out of control.  Fortunately I've found a few ways to continue my instruction while allowing my students to have fun and express their excitement over Christmas.
Even though it's definitely NOT my favorite holiday song, I couldn't resist making math task cards for The 12 Days of Christmas.  The cards are mostly multiplication word problems, but I threw in a little addition, subtraction, and division word problems as well.  You can download these Christmas task cards for FREE by clicking <here> or on the pictures below!!!
I also love incorporating seasonal activities into my literacy instruction.  I absolutely LOVE reading Christmas books to my students, because there is just something special about that time together, so I've created a week long literacy unit based around five popular Christmas picture books.
 This unit started as just a simple read aloud for my own students, but over the years it has grown into a week's worth of reading and writing activities that students love (and I do too)!
The books included in this unit are:
Snowmen at Christmas
Olive, the Other Reindeer
Mooseltoe
Night Tree
How Santa Got His Job
For each book there is a reading activity, a writing activity, and I've tried to incorporate art as much as possible.  For example, students can make a snowman Venn-Diagram when reading Snowmen at Christmas, and if you're limited on time or resources I've included premade activity sheets  (color and black & white).
The writing activities include creative graphic organizers and cute Christmas themed paper.  I particularly like the persuasive writing piece where students write why they should become the next Santa Claus.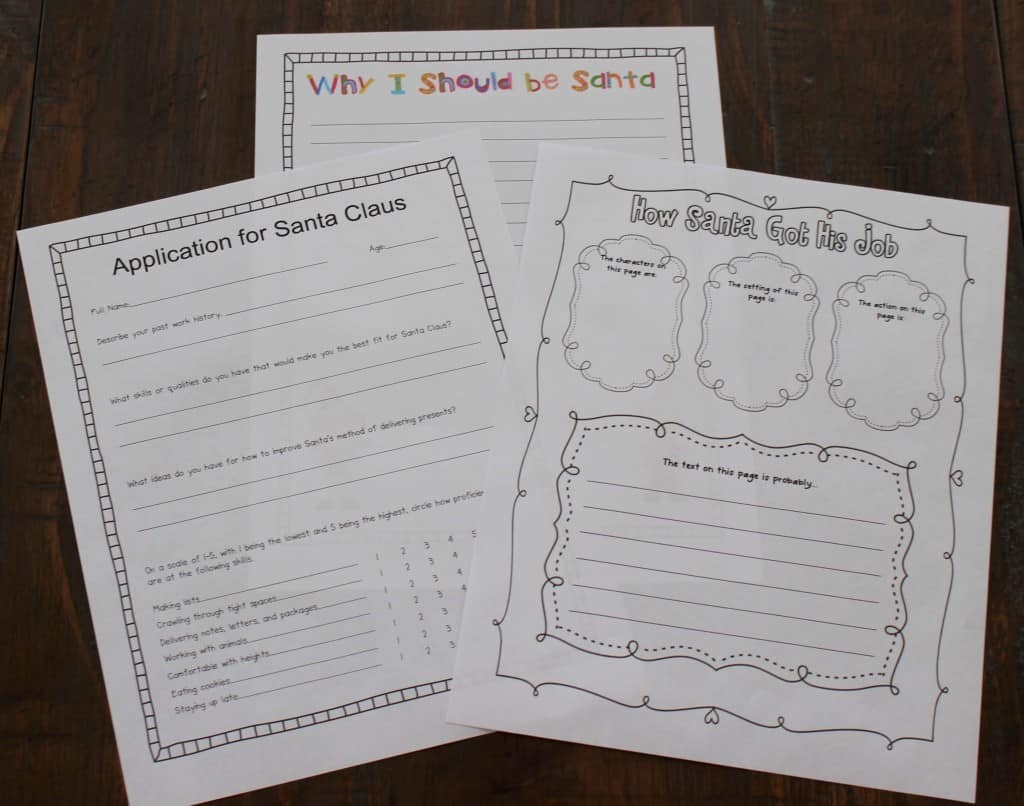 Students can create a story elements Christmas tree using the book The Night Tree.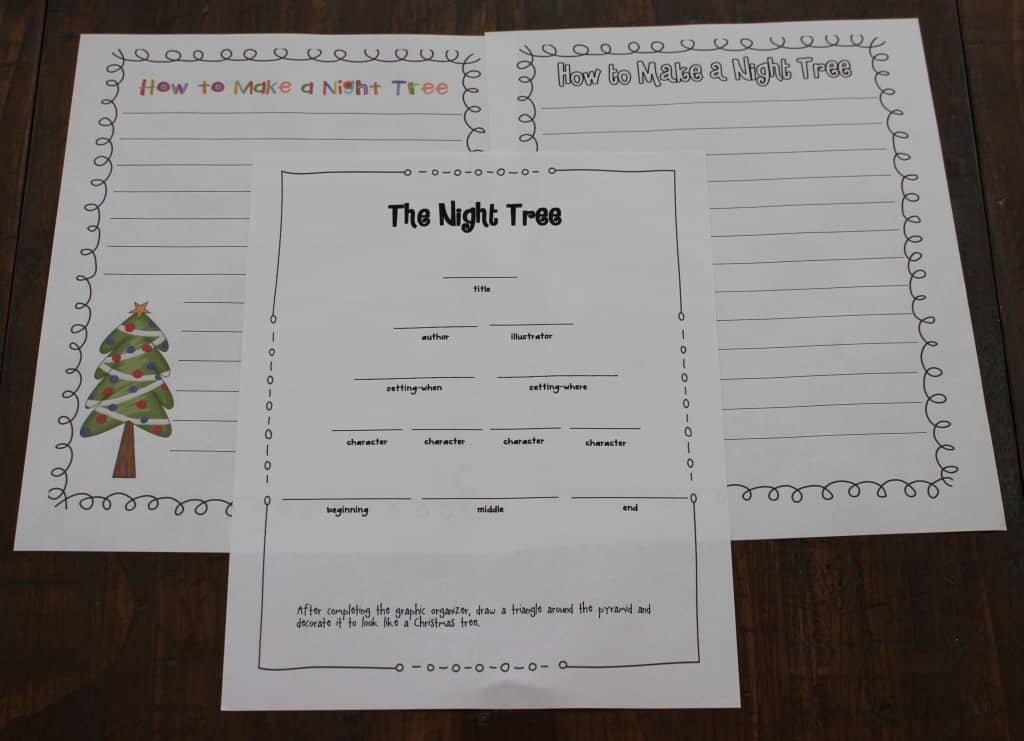 There's a sequence of events activity from Olive, the Other Reindeer.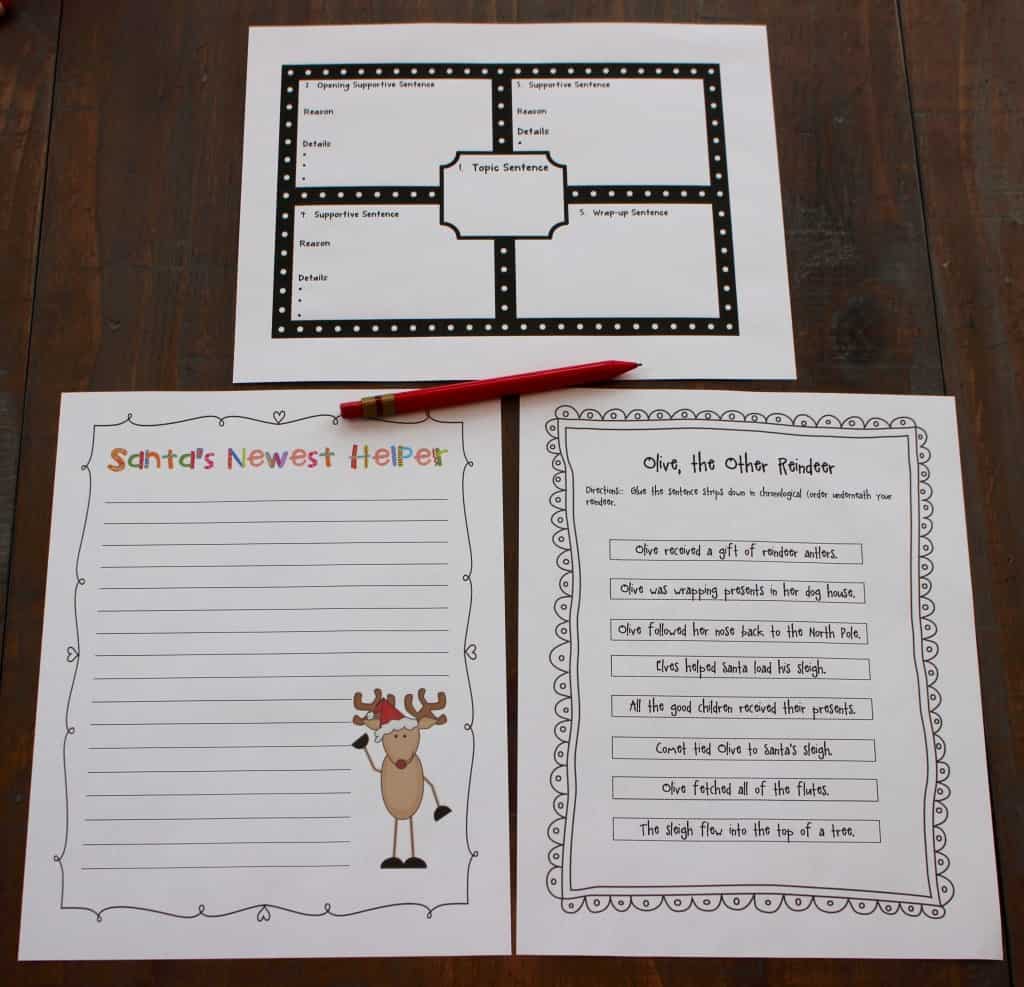 Students send out cards from different members of Mooseltoe's family and complete a character web.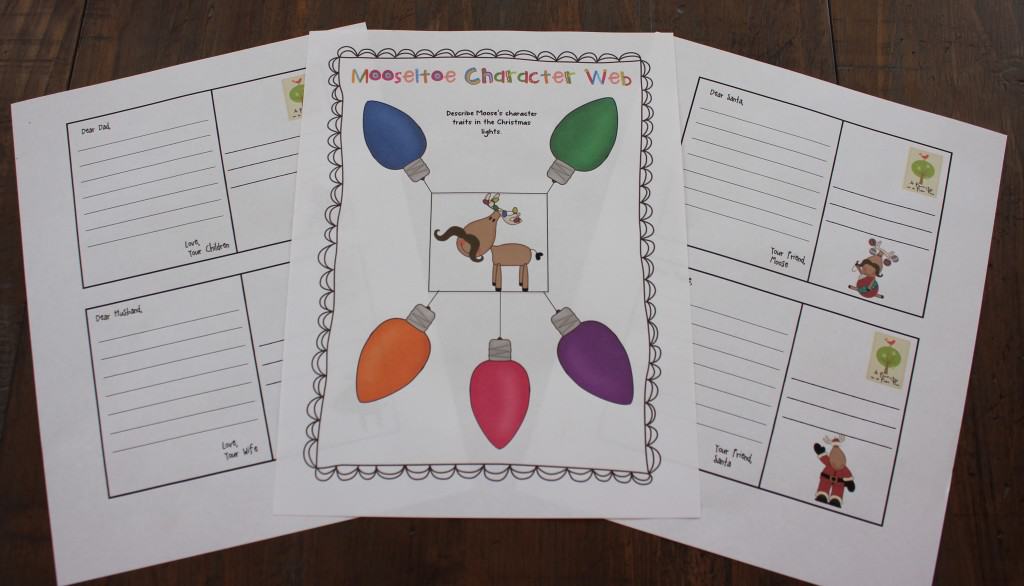 There are also six basic comprehension questions for each of the picture books.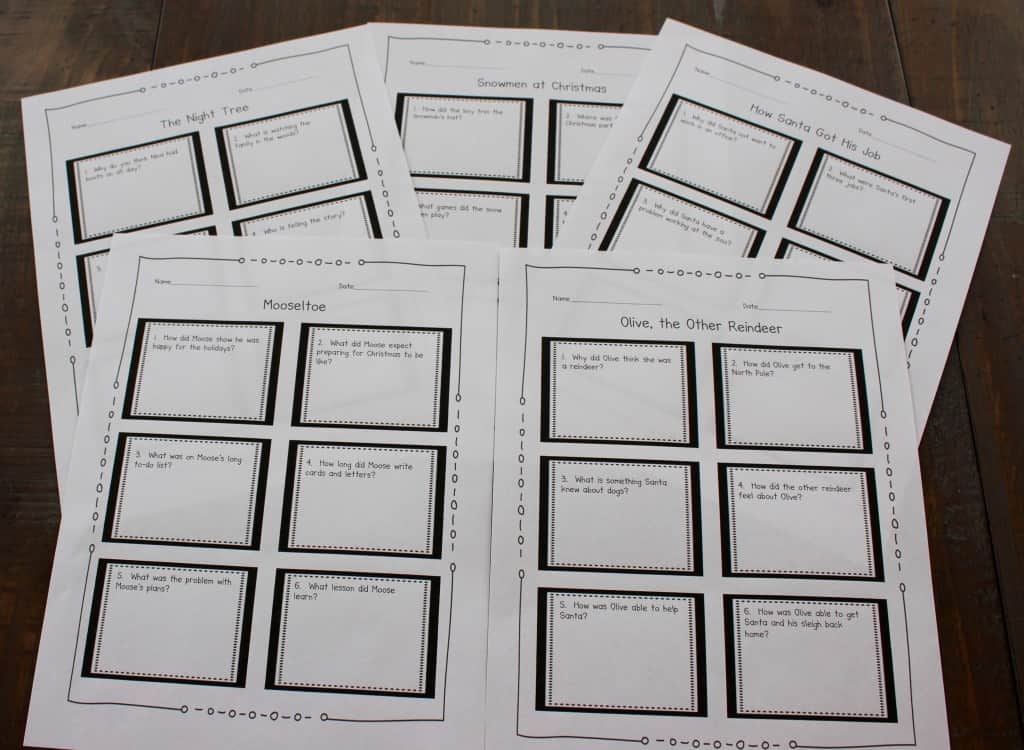 I've also included student friendly directions for each of the activities.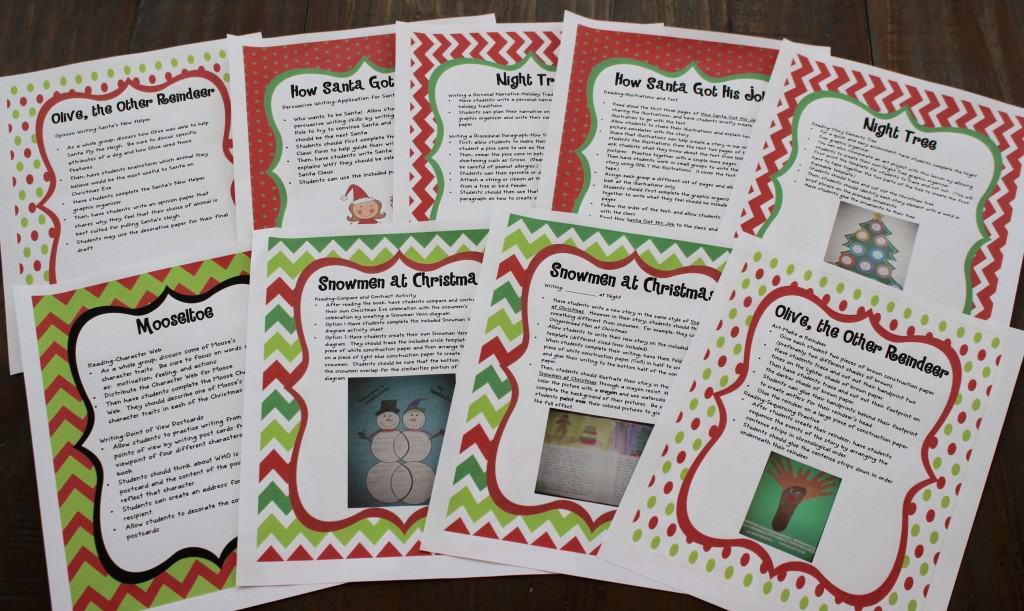 If you'd like to check it out, just click <
here
> or on any of the large pictures.  I really think this is one of my new favorite products, and I hope you can find something to enjoy too!