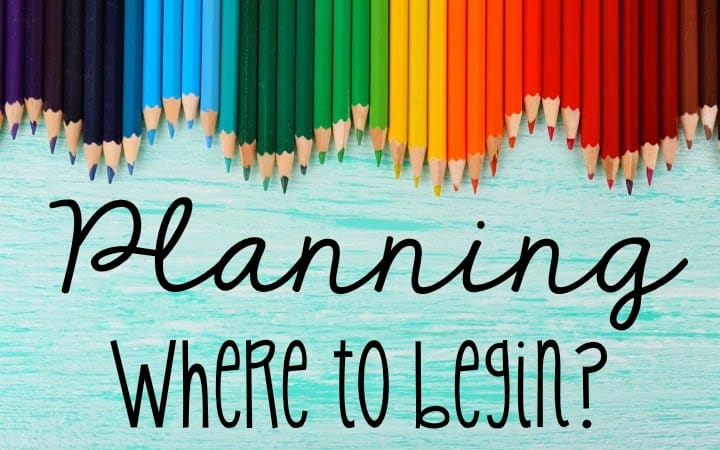 Would you think I'm crazy if I told you that I actually love planning for the school year?  I really do. I'm one of those people who needs to have a plan.  I haven't yet decided if it's a blessing or curse.
When I am planning for the school year, I always plan with the end result in mind. I'm horrible at starting small with daily lessons and working my way toward a year's worth of plans. I really don't think I could do it that way.  Not that there's anything wrong with it, it's just not how my mind works. I have to think about where I need my students to be at the end of the year (according to my goals and my state's expectations via our standardized test) and work backwards from there. I like to layout one subject at a time, because it's hard for me to juggle multiple subjects.  I typically start with math, since it's my favorite.
I first print out all of my standards (for the hundredth time) and decide what units I need to teach, and all of the standards and skills in each unit. I usually create a table for each unit I teach, and I write every skill that I will need to teach underneath the unit.
Once I know which skills and standards I plan to teach within each unit, I begin pacing my units. I have an advantage, because I've been teaching third grade for a while now, so I have a good idea of what to expect. For example, thanks to incredible second grade teachers, I know that I will probably only need to spend a week on place value and a week on addition and subtraction. For me, the hardest units to pace are social studies and science, because I have so much to teach in such a short period of time! You can see below how many small units I have to teach!  It's not nearly that bad with my other subjects!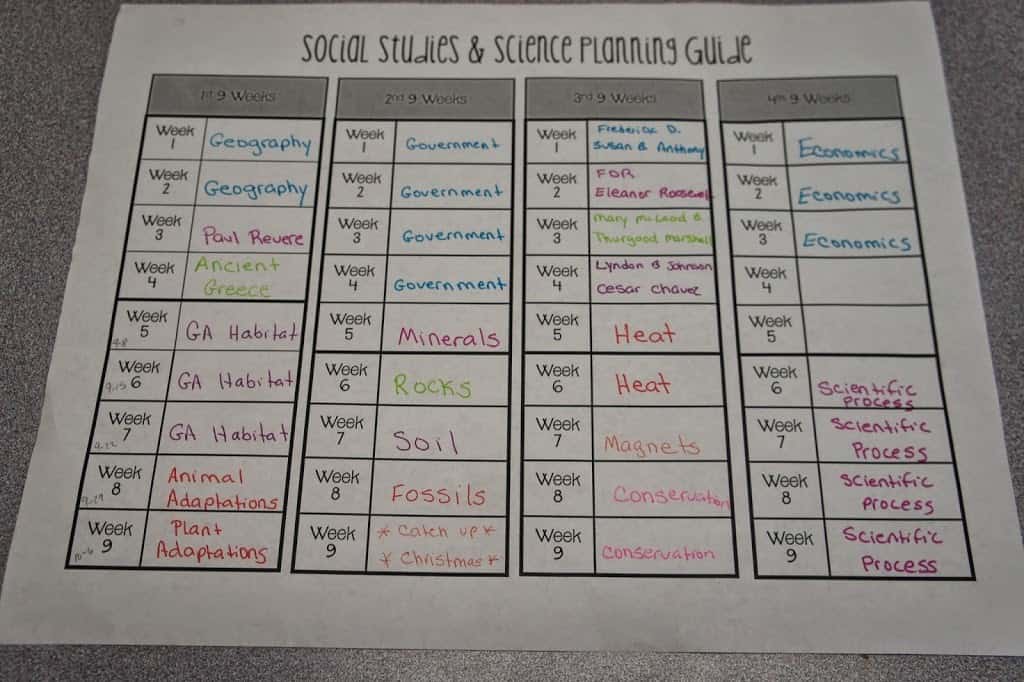 As I begin pacing my units, I have to keep in mind all of the procedural lessons I teach during the first 9-weeks, and that my students will take their state test during the middle of the fourth 9-weeks. I also have a curriculum map that I have to keep in mind, but I do try to use a good dose of common sense along with the curriculum map, because there are definitely some things that just don't add up!
I also have a visual pacing guide that I shared last summer. I've made several changes to it, so I've created many new things since last summer!
Once I have my units mapped out, it's so much easier for me to actually begin planning lessons for that unit. I like having a time frame to plan around, because it's is so incredibly easy for me to lose track of time once I'm in the middle of teaching a unit. I could seriously drag some units out for weeks, when in reality there just isn't time. When I write my units, I try to incorporate a variety of instructional practices and techniques to keep learning interesting and fun for my students. I also try to create activities that will lend themselves toward differentiation and to think about how I can formally and informally assess my students.
If I'm feeling overly ambitious, I also try to organize my units into weekly plans. The picture below is just a really rough outline of what my weekly unit overview might look like. Don't judge the handwriting:)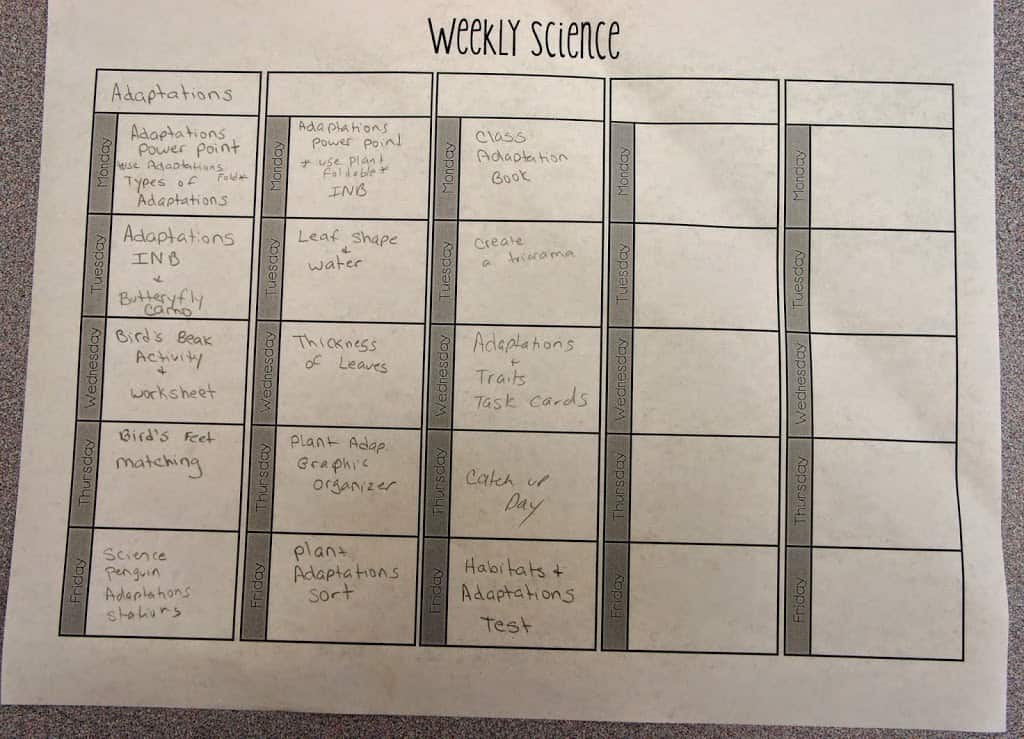 Of course nothing can be set in stone, because who really knows how what's going to happen during the year or how your students will respond to certain concepts and lessons. This is just an outline to make day-to-day planning easier. If I need an extra day on something, I take it, but I do try to stay on pace all year long.  I constantly assess during all of my units to see if I need to add or take away anything, because I don't want to end the unit and my class still not understand the concept.  However, I don't teach in a perfect world, and it does occasionally happen. In those instances, I often try to squeeze in a few extra lessons, especially on essential skills.  Fortunately, it's usually only a small handful of students still struggling with the concept, so I do keep moving forward. However, I'll continue meeting with those students in a small group on that skill.
My daily lesson plans come last, and those are my least favorite to write. I think that's where you really have to look at your students and decide how to make the most out of each of your lessons. That's when I really think about how I plan to differentiate for my students, because it's hard to plan that in advance. I also like to use my informal assessments to help guide my daily plans, because I just never know what surprises my students will have in store for me!
I've created a document with all of the forms I mentioned above, and you can click here for a copy! Here is a PowerPoint copy that you can edit!