It completely blows my mind that it's already time to start thinking about things like school supplies and open house, but as hard as I try to block those thoughts out, they're still there! Back to school time is here whether we are ready or not!
I wanted to share a fun little open house freebie that I hope you'll find useful. It is a scavenger hunt that I have my students and parents complete on our Meet the Teacher Night. I laminate the cards and place them around the perimeter of my classroom. As my students come in, I hand them the form and have them complete the scavenger hunt with their parents. This frees me up to float around the room and introduce myself, and it answers many of their questions. Grab it for FREE here!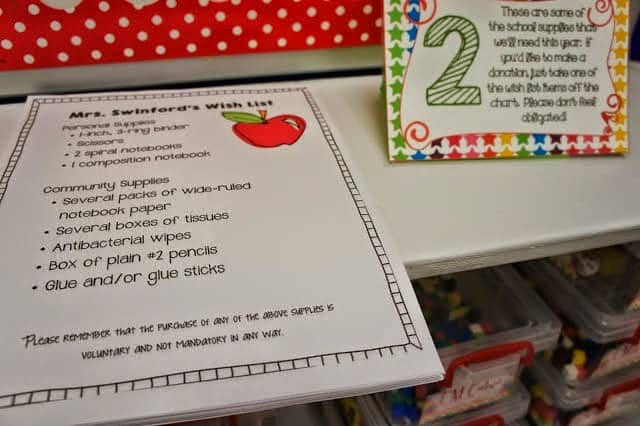 In case you haven't already heard the great news, TpT is hosting its Back to School Sale a little early this year! This is awesome for me, because we go back next week, so the timing couldn't be better. I like to shop before the chaos of the first days of school begin! I wanted to blog about some of my favorite products, but I couldn't narrow it down to just one or two favorites. I attempted to make a catalog of my entire store, but that didn't work out. I feel like most of my attention has been on setting up my classroom and working on what I'm doing the first week of school, so I wasn't able to devote the time I needed to that idea.
I did get a chance to compile a few visual lists of some of my favorite products. It's not a small list, but these are the products I need all year long. Thanks to my friend Ladybug Teacher Files, each picture is linked to my TpT Store. You can click on any picture to see a preview and description to learn more about the product. Some of these are older products with a new look, and many of them are brand new to my TpT Store.