After the overwhelming response to the 3rd grade Common Core Standards Posters, I'm excited to say that the 4th grade Standards are ready!  I'm so excited to have this new way to post my standards in the classroom.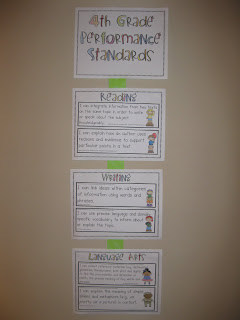 I don't know why my pictures are so dark….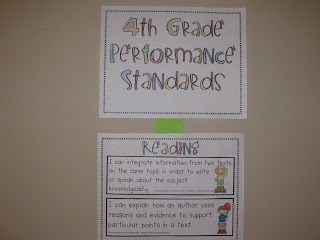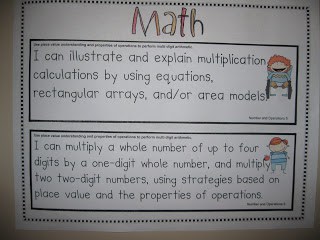 These are also available in 4 different themes (including the same theme as the 3rd grade standards below) and include all of the reading, writing, language, and math standards.  I've also added the 4th grade Georgia Performance Standards for science and social studies but will add Common Core Standards if they are ever made.
You can download a preview at this link.