It's hard to believe that it's already August!  How does June and July fly by so quickly, when months like March and April drag on forever?  I still have a couple of weeks left, and I plan to enjoy them to the max!  I think one of my favorite things about summer is not being rushed in the mornings.  With two little ones, I still get up fairly early (7:00), but I love that time with the kids so much.  I love not having to run through the house like a crazy woman trying to get everyone up and ready.  I can't deny that I'm excited about school too!  I'm dying to get into my room and to see my roster!  Once I see those names on a piece of paper, it all becomes so real to me.  I was working on some lesson plans today when I realized that I hadn't blogged about my new addition and subtraction unit.  I've had it ready for awhile, but somehow it slipped my mind.  I'm thrilled to finally have all of my addition and subtraction ideas in one place.
You can see below that it is packed full of fun addition and subtraction lessons!  I've organized it into three sections: math workshop lessons, math worksheets, and task cards.
I tried really hard to create fun and innovative ways to practice addition and subtraction.  I also placed a lot of emphasis on word problems, especially two-step word problems.  I looked for ways to practice all of the standards and not just the basic algorithm.  You'll find activities for the properties of addition and finding the missing number in addition and subtraction number sentences.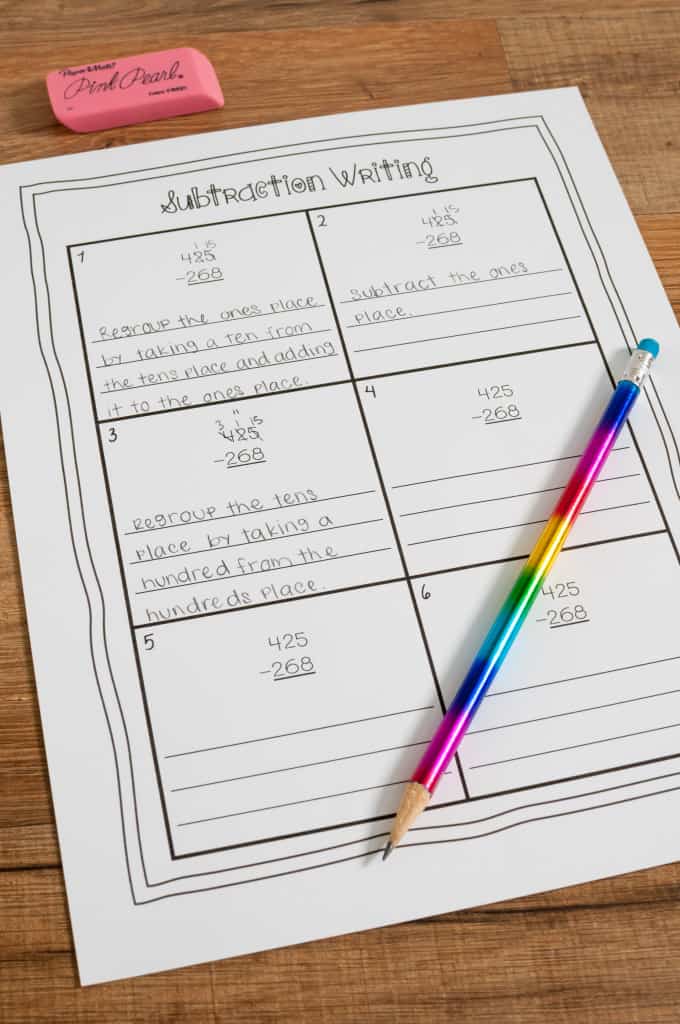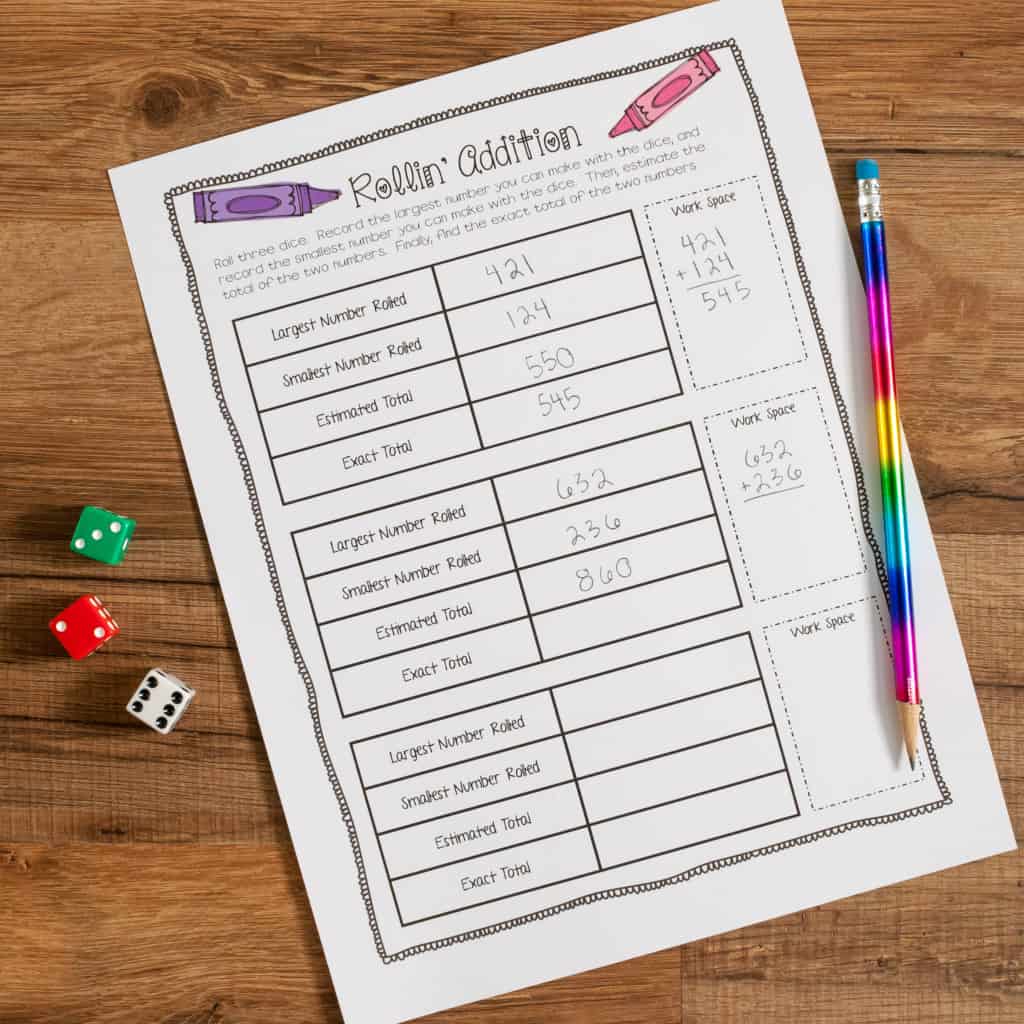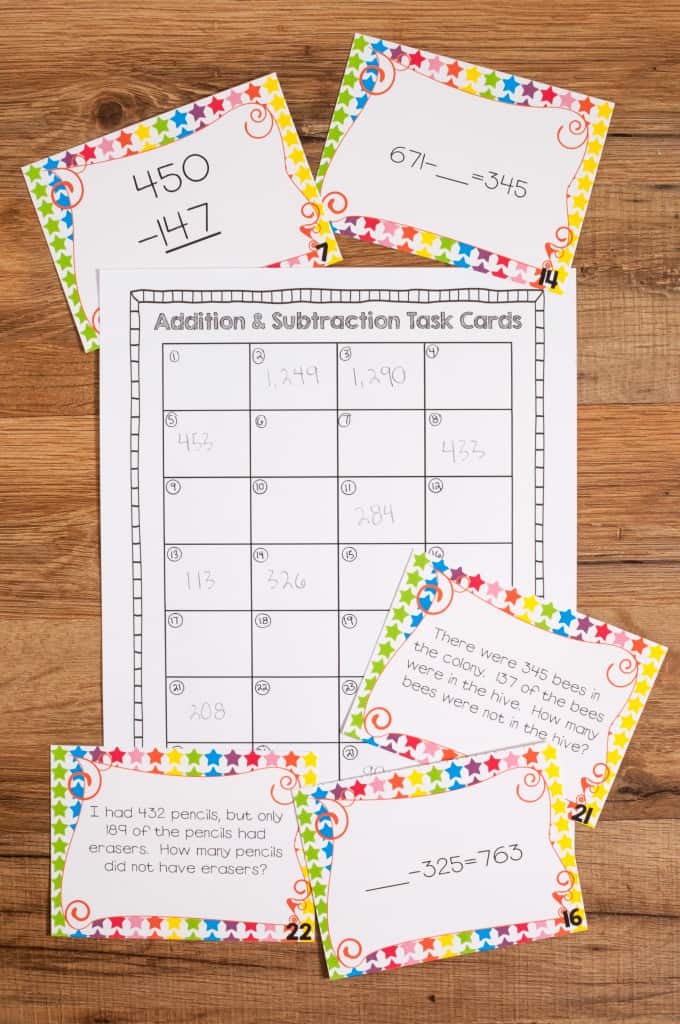 There are plenty of word problems, and I've created addition only word problems, subtraction only word problems, and a mixture of addition and subtraction word problems.
I really do love the look of the task cards.  Maybe it's because they sort of match my room!  They include pretty much everything, from the traditional algorithm, to missing numbers, to word problems to multi-step word problems!
Here's a little freebie that's not in the unit.  I needed one more lesson, so I whipped this out today.  You can click on the picture to download it!
I'm working frantically on the 4th grade version of the Spiral Review Task cards and hope to have them ready in a few more days!  I've also had several requests for a 4th grade and 2nd grade version of the mini assessment, so I want to get those finished before school starts.  Then, my next big project is the informational writing unit.  Whew!  I better get to work!