I've added essential questions to my lesson plans for the past several years, but I had not thought about posting them in my classroom until the end of the year.  (There's nothing quite like a district focus walk to get me in gear to post what I'm supposed to be posting:)  Since it was the end of the year, and my last year using Georgia Performance Standards rather than Common Core Standards, I didn't do anything special to make them look appealing, which is not my style at all.  One of my summer projects was to make a third grade set of essential questions that were actually cute and student friendly.
I first made headings using several different fun fonts for reading, writing, language arts, and math.
I then made a poster for every reading, writing, language arts, and math standard.  I found that many standards required more than one poster, so I ended up making about 130 different posters.
I've since made 4th and 5th grade essential questions, and let me just say WOW!  Everyone should have to read the fifth grade standards, because that is some really tough stuff!  I don't remember my fifth grade math be anywhere near that difficult!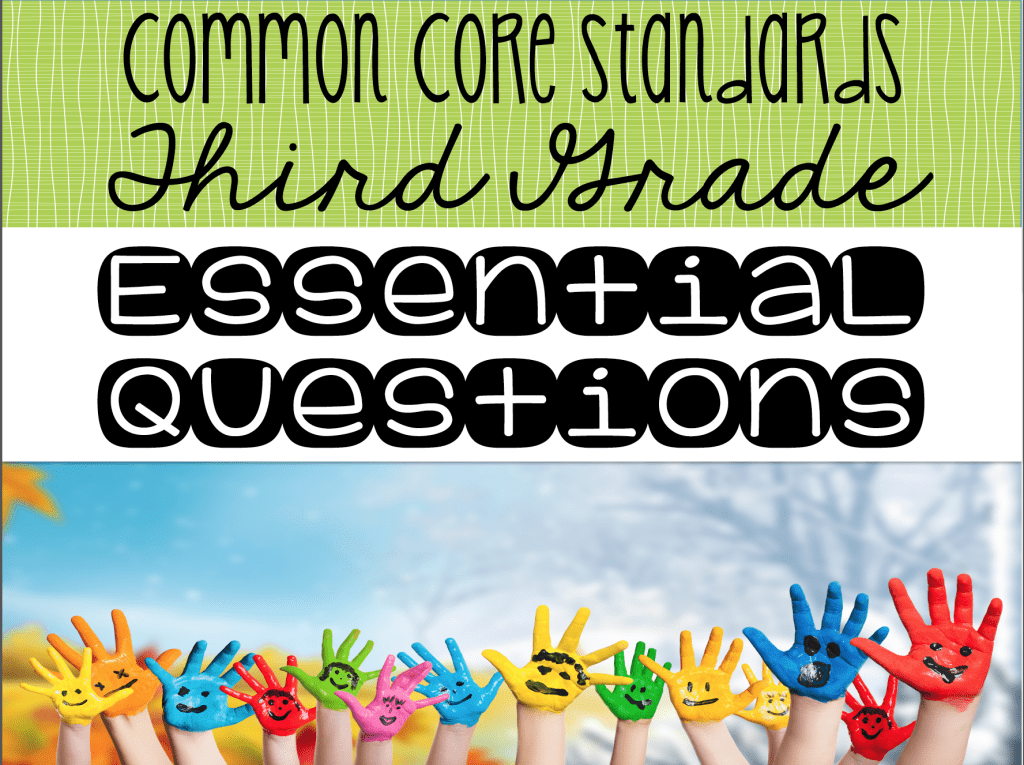 You can click on any of the links to see the posters on TpT:  third grade, fourth grade, and fifth grade.  For all of you Georgia teachers I also made science and social studies essential questions posters for 3rd grade, which you can find here!
Spelling
Now switching gears…I'd love to know what you all do for spelling.  I feel like I've tried a little of everything from Fountas and Pinnell's Word Study, Word Journeys, and Words Their Way.  It's one of those things that I haven't yet found the perfect system for me.  Right now, I've pulled my favorite elements of each program into my own version of spelling, but I'm not sure that's the best thing for me to do.  I did create a spelling pretest that I've found to be very useful, because it assesses a wide variety of spelling patterns and frequently used words.  You can click
here
for your free copy.