I do all that I can to make my language or grammar lessons fun for my students.  We do all kinds of activities, projects, graphic organizers, songs, and plays.  You name it, and we do it!   I also try to embed grammar into my writing lessons as much as possible.  Despite all of that, I still occasionally have students look at me like I'm crazy when I ask them to identify a noun.  Really?  It's so frustrating, because I know they know what a noun is.  I've come to the conclusion that in language, like math, students have to practice skills on a consistent basis. One of my very favorite phrases is "practice makes permanent".  I read it over and over again while I was completing my Ed.S on brain research, and it continues to impact the way I teach. I am in no way, shape, or form a worksheet heavy teacher, but I do believe that that practice is essential. I recently created a series of Common Core spiral language review worksheets for third grade to give teachers an easy way to consistently review the array of language standards:
Nouns (identify, possessive, plural)
-Verbs (identify, tense, subject & verb agreement)
-Adjectives (identify)
-Adverbs (identify)
-Pronouns
-Capitalization
-Punctuation
-Spelling
-Synonyms
-Antonyms
I plan to use these as a weekly review, possible for language homework, so I've create 36 worksheets-one for each week.  As soon as I posted the third grade version, I had many requests for a fourth grade set.  Of course I wanted to help my fourth grade friends out and thought I'd just whip them out in a couple of days……wrong.  Oh my!  I cannot believe what fourth graders are expected to know.  I spent HOURS and HOURS last week teaching myself about relative pronouns and adverbs, progressive verbs, and modal auxiliaries.  I'm thrilled to say that I finally have them finished and posted as well.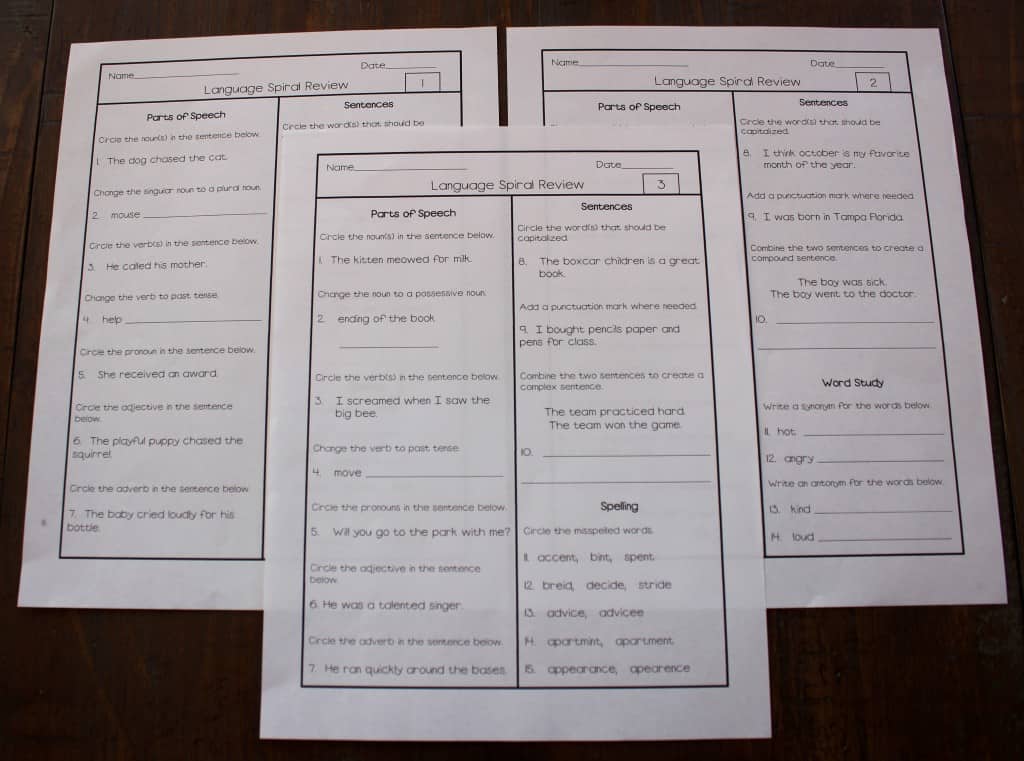 You can check them out here, and there are a couple free pages in the preview, so be sure to download it first!
Several weeks ago I found the most adorable bulletin board created by Kelley Smith.  It was full of facts about snow, and it was the cutest thing ever!  I used the idea of her bulletin board to create my own Fractionology bulletin board.
I've added fractions on a number line, fractions in a set, and an area model to the bulletin board.  It's a little hard to see on the picture, but there are fractions on all of the snowflakes.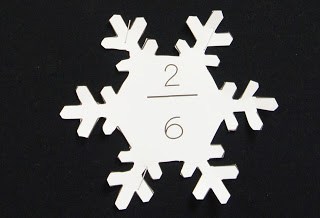 This is the first time in a VERY long time that I've been allowed to have any type of bulletin board other than posting standards, so it's been fun to be a little more creative than usual.  We'll add student work and other fraction goodies as we work our way through the unit.