Test prep is a hot topic in the world of education. Some schools of thought believe that there should never be any  test prep in the classroom, and then others that base all instruction on test prep.  I am neither of those.  I believe in teaching all year long using a variety of instructional practices and sprinkling in small amounts of test prep throughout the year.
My first year teaching I was totally clueless about testing and test prep.  I didn't understand why everyone was so stressed out over a test, but it didn't take me long to understand. I felt like my worth as a teacher was completely based on the test scores of my students. It didn't matter how much they'd grown during the year or how their attitudes and behaviors had improved. What mattered was their CRCT score. Since then, I've struggled to find my place in the testing craziness. Regardless of my opinion on high stakes test, I don't think they're going anywhere anytime soon. In fact, many of us are under more pressure than ever to have high test scores, since our evaluations and even salaries depend on it.
It took me several years to find a test prep balance that works for me in my classroom.  I like to weave it in to my instruction all year long, rather than cramming in test prep toward the spring.  I think that the small doses of test prep help students retain information and strategies and prevent them from becoming overstressed as the actual test nears.
One thing that was a real eye opener for me was when I changed my weekly math assessment from an open ended format to a multiple choice format.  It was bad.  I couldn't believe how much my students' scores dropped from one week to another.  The content was exactly the same.  The only difference was the format of the test.  With a little experimentation, I realized that it wasn't the content that gave my students trouble.  Instead, it was because my students had no idea how to take a multiple choice test. This makes sense, because third grade is our students' first experience with standardized testing, so they really don't have any practice with this type of test.  I immediately began searching for a spiral review that was written in a test prep format, and I looked and looked and came up empty, so I got to work on my Common Core Math Weekly Practice assessments.
I knew that I wanted to be able to start using these assessments at the very beginning of the year and continue using the same style of assessments all year long, so I created six different versions that all increase with difficulty and range of questions as the year progresses.  In the packet, there is a total of 30 multiple choice math assessments that are a spiral review of almost all of the math Common Core Standards. I've written questions that will require my students to really think about what is being asked and analyzed common error patterns to write all of the possible answer choices.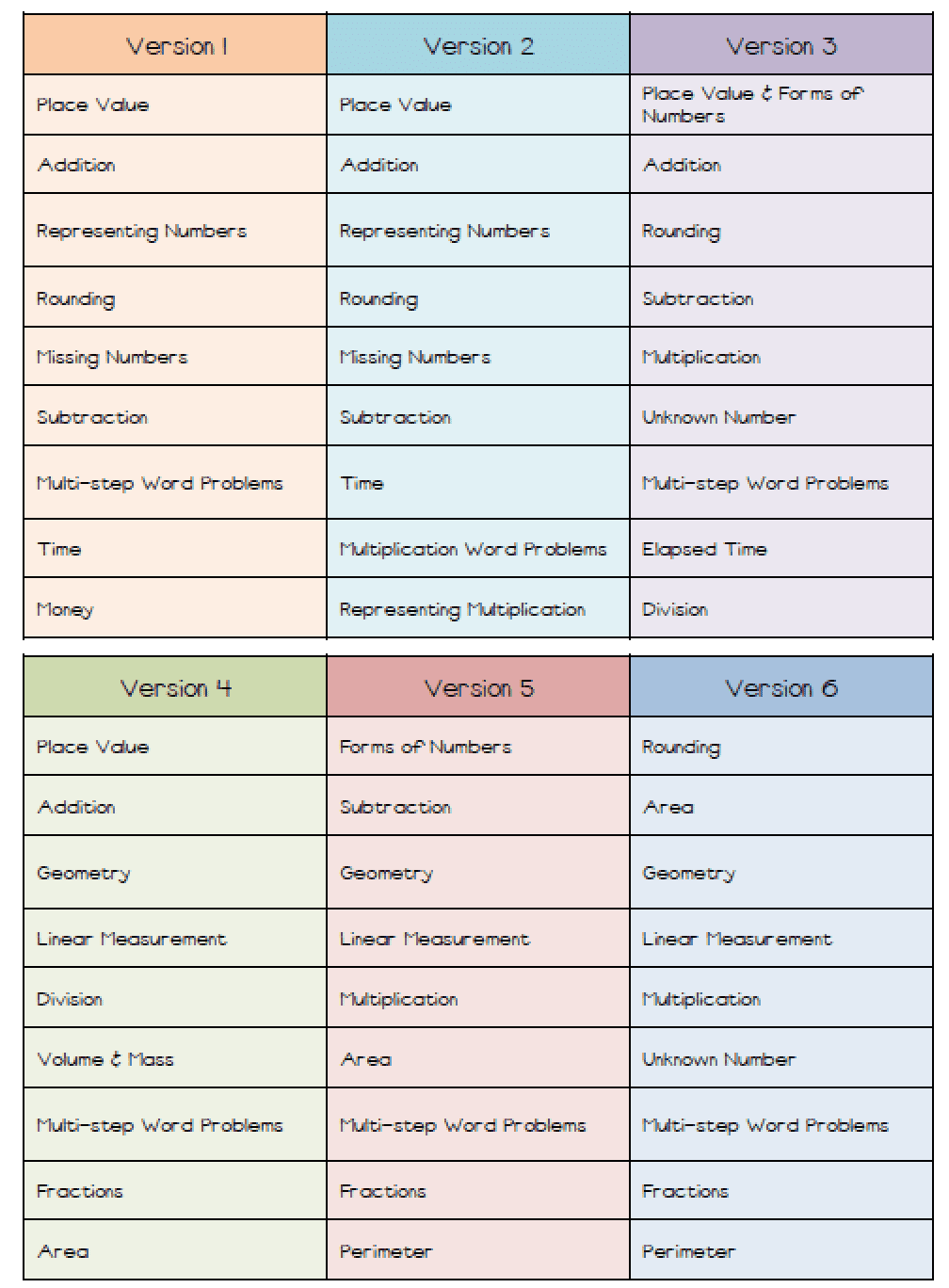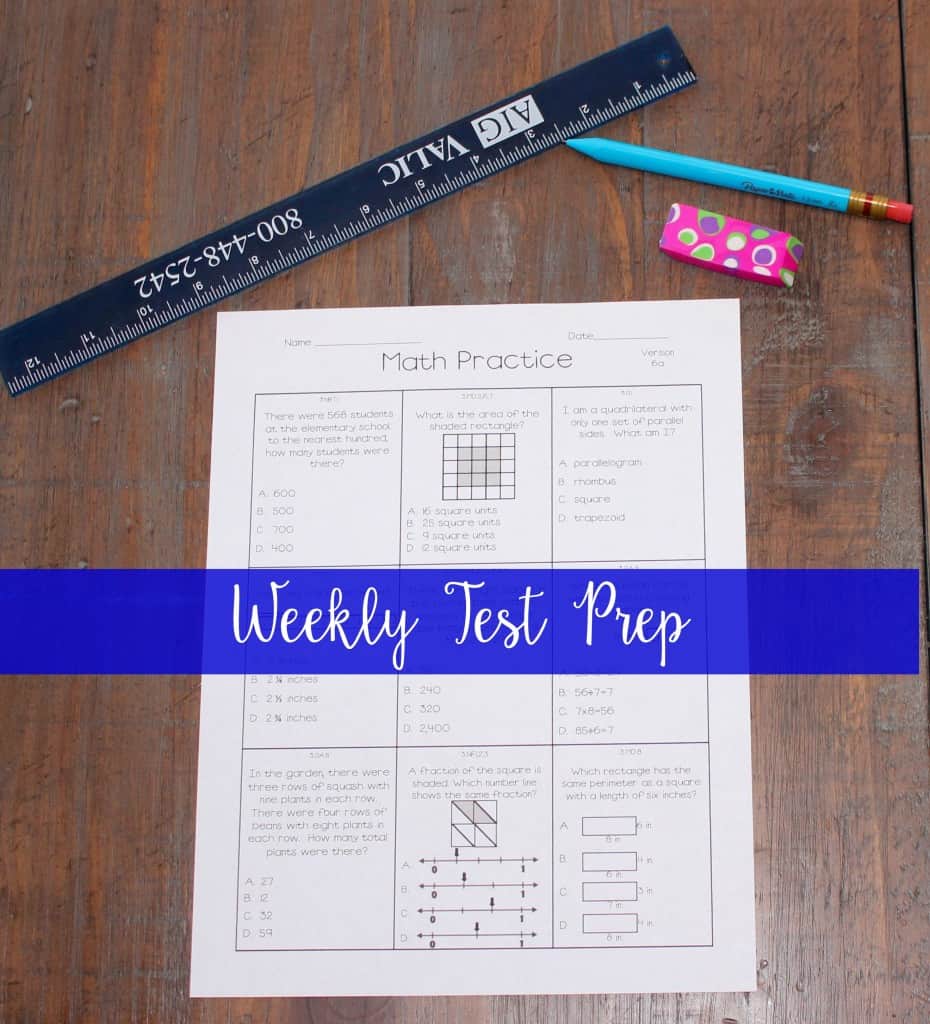 I've been using these assessments with my third graders for several weeks now, and I'm already seeing a HUGE improvement in their scores. I give this assessment in lieu of my regular morning work on Fridays. My students complete the assessment independently during their morning work time. We grade them together in class. Each student has a pen the she/he uses to grade their assessment. We discuss each question, and students keep track of what they've missed.
My favorite part of the entire activity is when I complete a line plot that shows how many students missed each question. I cannot tell you how much I've learned from our line plots. I've also been surprised that my students love seeing the line plots too. Each week, they try to collectively beat our line plot from the week before, and we always discussed which problem was the most frequently missed and why it was difficult. I often just draw a line plot on my dry erase board, but I do have printable line plots and bar graphs that you can download
here!
I thought printable versions might be a great way to have a collection of information over the course of a year.