Grammar and language arts skills have always been difficult for my students. I'm not sure why, but topics like parts of speech and basic grammar rules and tricky for students. For years I've wanted to find a way to incorporate all of my language arts standards into our morning work. After A LOT of experimenting with different questions, methods, and techniques, I've finally found a format that works for me! I now have an entire year of language arts morning work ready to go!
The pictures below shows the format of the packet.  There are 36 weeks of morning work, and each week is broken into five sections (one for each day of the week).  I tried to limit the amount of paper and copies I need as much as possible because of copy limits.  I focused on the skills that give my students the most trouble, like dictionary skills and parts of speech.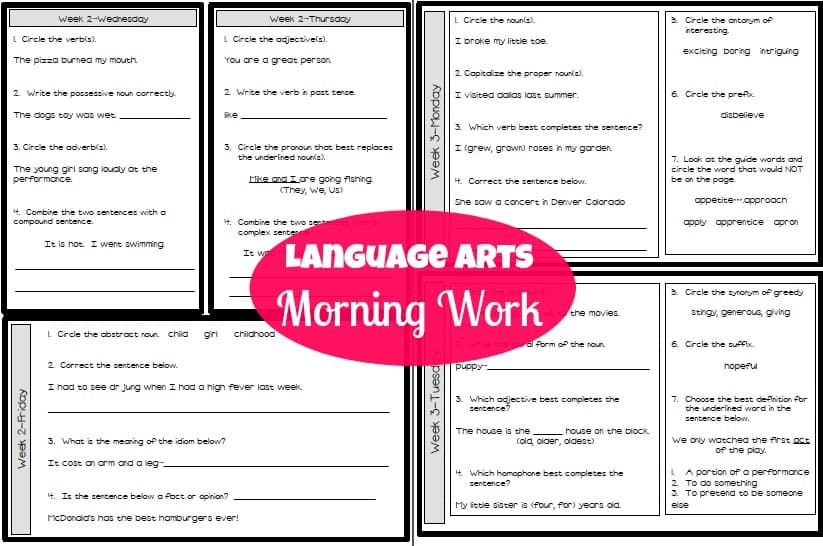 There are several parts of speech questions and practice for vocabulary, prefixes and suffixes. I also added dictionary skills, as well as sentence structure and editing. Every.single.standard. is reviewed through our morning work, which takes a lot of pressure off me. Otherwise, I never felt like I was doing enough.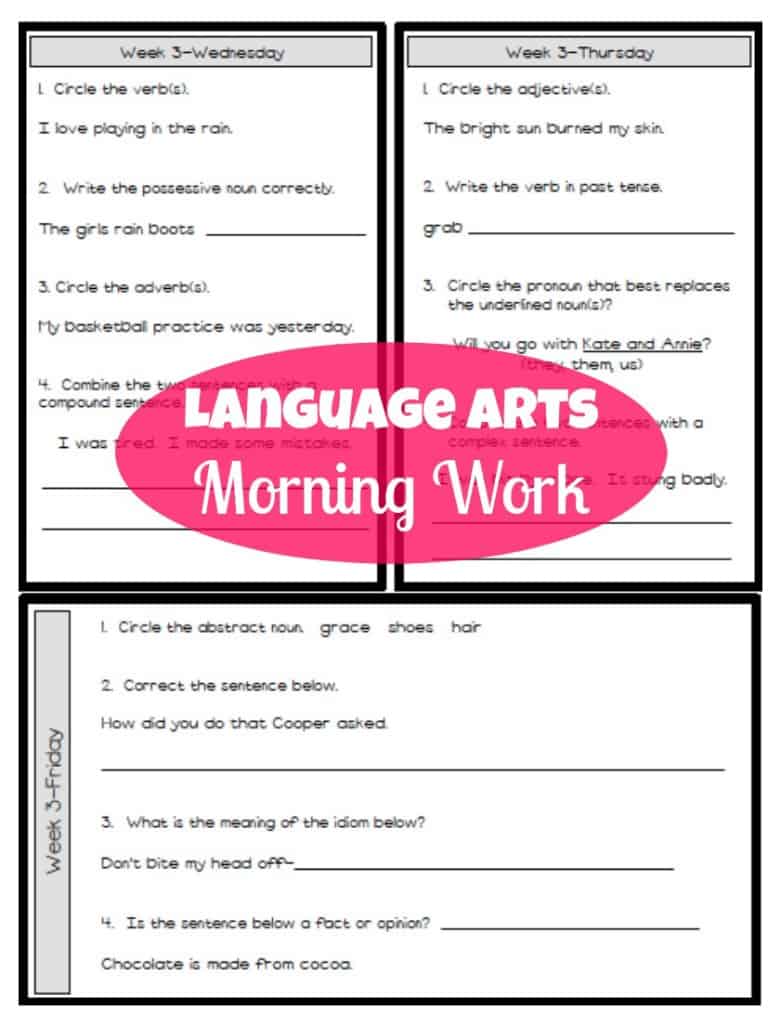 This is a spiral review, so students will practice these skills on a weekly basis, which always helps my students retain the information so much better.  I keep the morning work in my students' morning work folder. You can add a week or even month of morning work to the folders. This year, I printed off morning work for the entire year and placed the entire years worth of work in the folders. I absolutely love not having to refill notebooks during the school year!  You can check the morning work out here.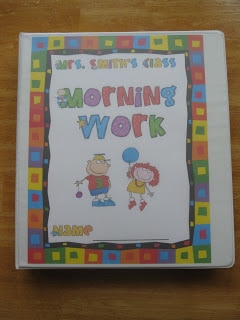 For our math morning work, I'll continue to use my Number of the Day and Weekly Word Problems.  I've had too much success with them to change anything! I have created a new form for the Number of the Day with a little larger font and text boxes.  I've also made a few minor changes to the Weekly Word Problems, just to keep everything up-to-date and Common Core aligned.  Every year it amazes me to see how good my students become at word problems.  The first couple months are hard, but with the daily practice they can do it!