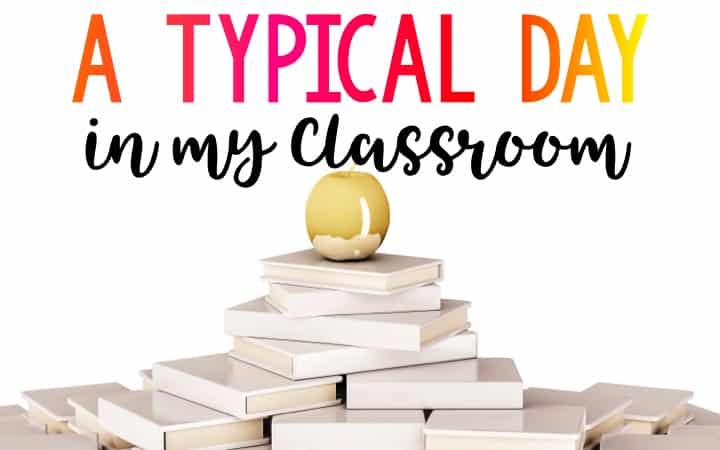 I think any veteran teacher will agree that there are rarely ever any normal or typical days in an elementary classroom. It feels as if there is almost always something that requires a change in your schedule. I've often said that one of the most important qualities of a teacher is being flexible and to be able to adapt to any situation. That being said, this blog post highlights my daily schedule and what we do during each part of the day.
The picture below is my homeroom students' schedule. Since I switch classes, I'm not with them for the first part of the day. I have them when they arrive to school, but we switch classes as soon as the announcements are over, and then I get my homeroom at 10:50.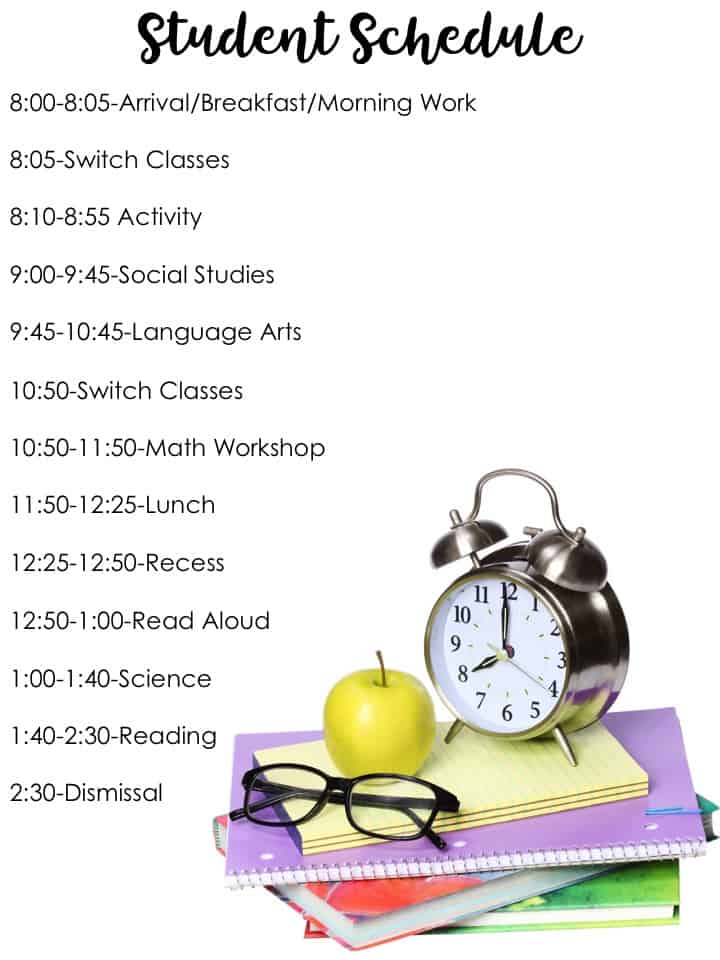 The picture below shows my personal schedule. I teach my partner's students from 9:00 until 10:50, and then I teach my homeroom. You'll see that we both teach reading to our homerooms.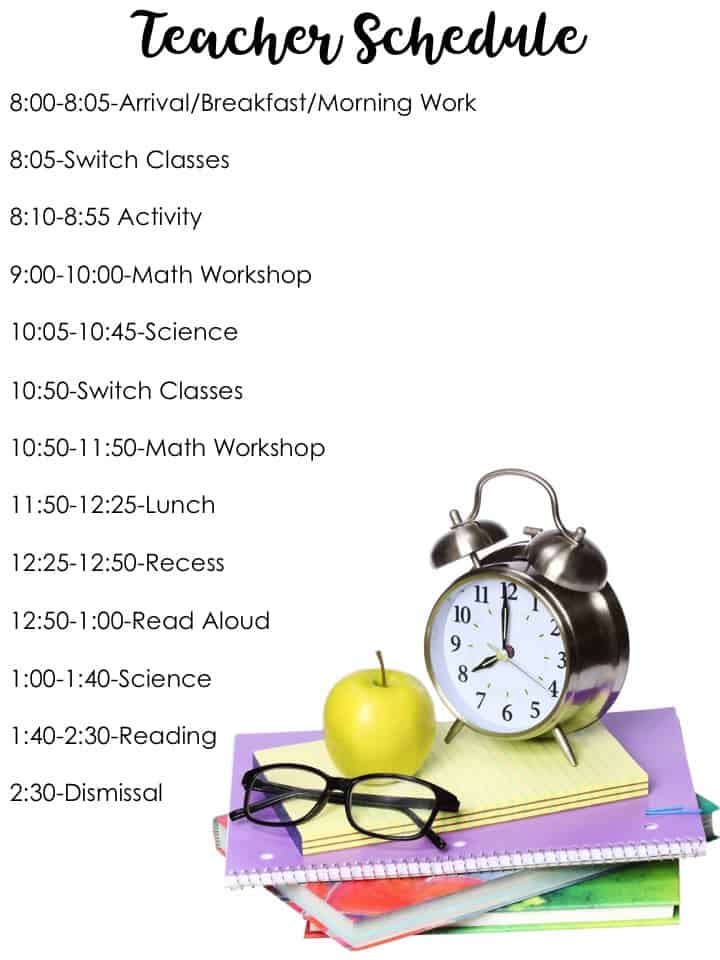 My activity, lunch, and recess times follow the school's master schedule, and our reading time needed to be at the end of the day due to our resource teacher's schedule. I alway try to be very open and flexible with my coworker's scheduling needs for our students with 504 plans or IEPs. I was a little nervous to have reading at the very end of the day, but I actually enjoyed it. The biggest problem was that I was tired, so it was sometimes hard to keep myself focused and on task. When I'm tired, I have a tendency to do absolutely useless things, rather than what I need to be focusing on.
Morning Work-I typically have several students enter the classroom before 8:00-that's just when our tardy bell rings. I have the students who arrive early begin their morning work. I keep everything in a 3-ring binder, and students take home their completed pages once a week. I've written a detailed blog post about morning work here. I never penalize my students who arrive right at 8:00, but due to our schedule I don't have much of a buffer of time. I just let them catch up on their morning work as we go over it together.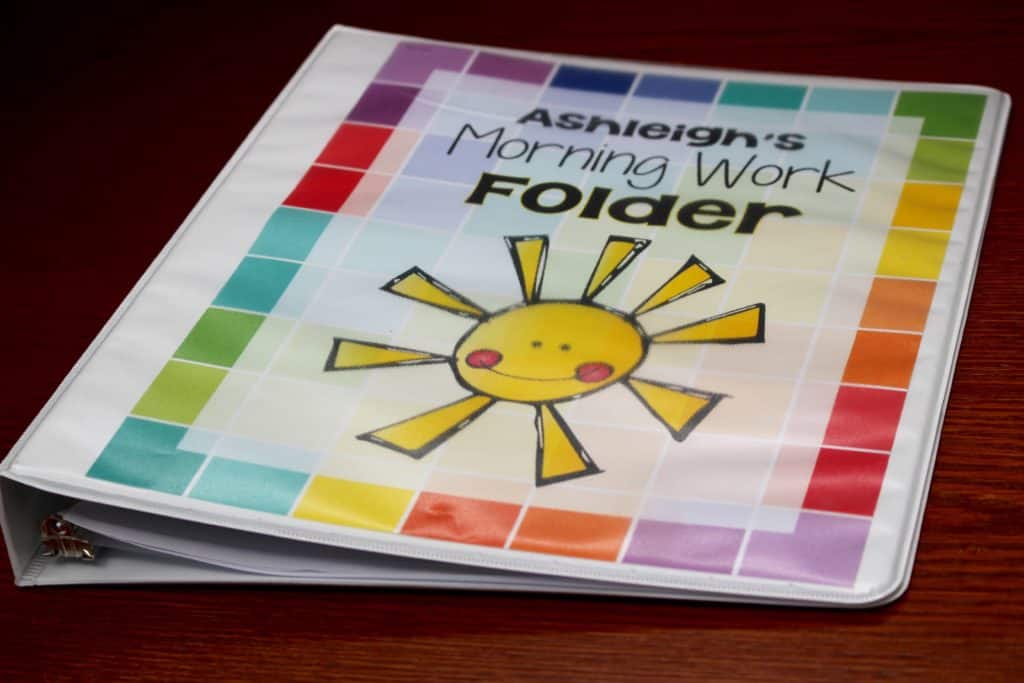 Math is probably my favorite subject to teach. I typically begin by going over our morning work, which transitions nicely into our mini lesson.
Mini-Lesson
My mini lessons are usually about 10 minutes long, and I do a variety of activities during this time. I might review previous skills or introduce new skills and vocabulary. Some days I'll read a picture book that relates to the concept we're studying or we might play a quick whole group game such as 'I Have Who Has'. I also use this time to model, model, model my expectations for routines, behavior, and quality of work. I love using my Math Reference Notes during my mini lesson. The left side of the page has student friendly examples, and then I use the right side of the page for guided practice.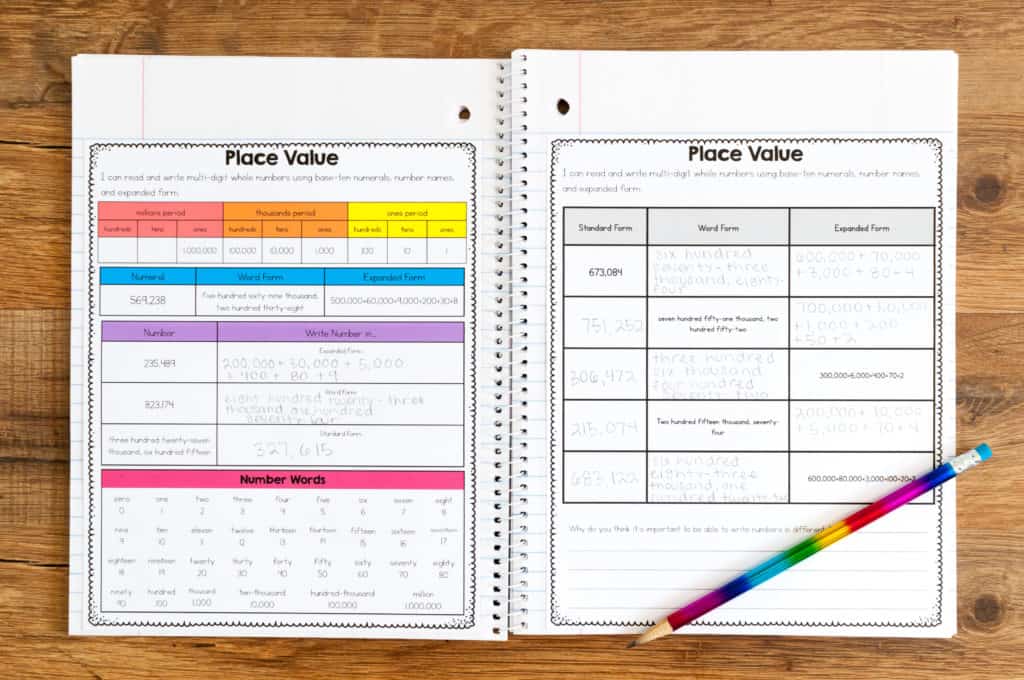 I also frequently have my students use manipulatives and their dry erase boards during our mini lesson. Dry erase boards are a great way to keep students engaged during the mini lesson.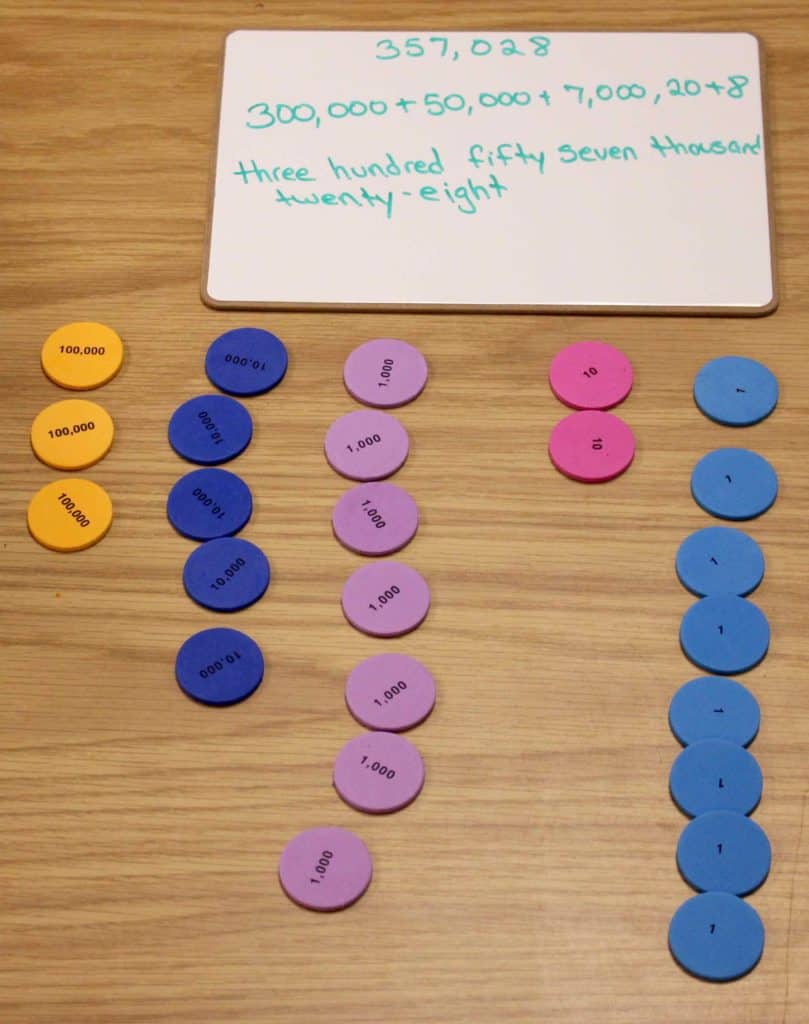 Work Time
This is when students actually do the math through a variety of math tasks, and I personally believe that quality tasks are the heart of math workshop. Good workshop tasks require students to problem solve and apply what they have learned. They also require students to think outside the box and to use multiple representations and accountable talk. I like to have all of my students work on the same basic task, but I differentiate the task for my different ability levels. For example in the long division activity below, some students may work with smaller number, or I may differentiate the task by incorporating a little area and perimeter. While my students are working, I'm either walking around the classroom discussing the task with students, or I'm working with students in a small group.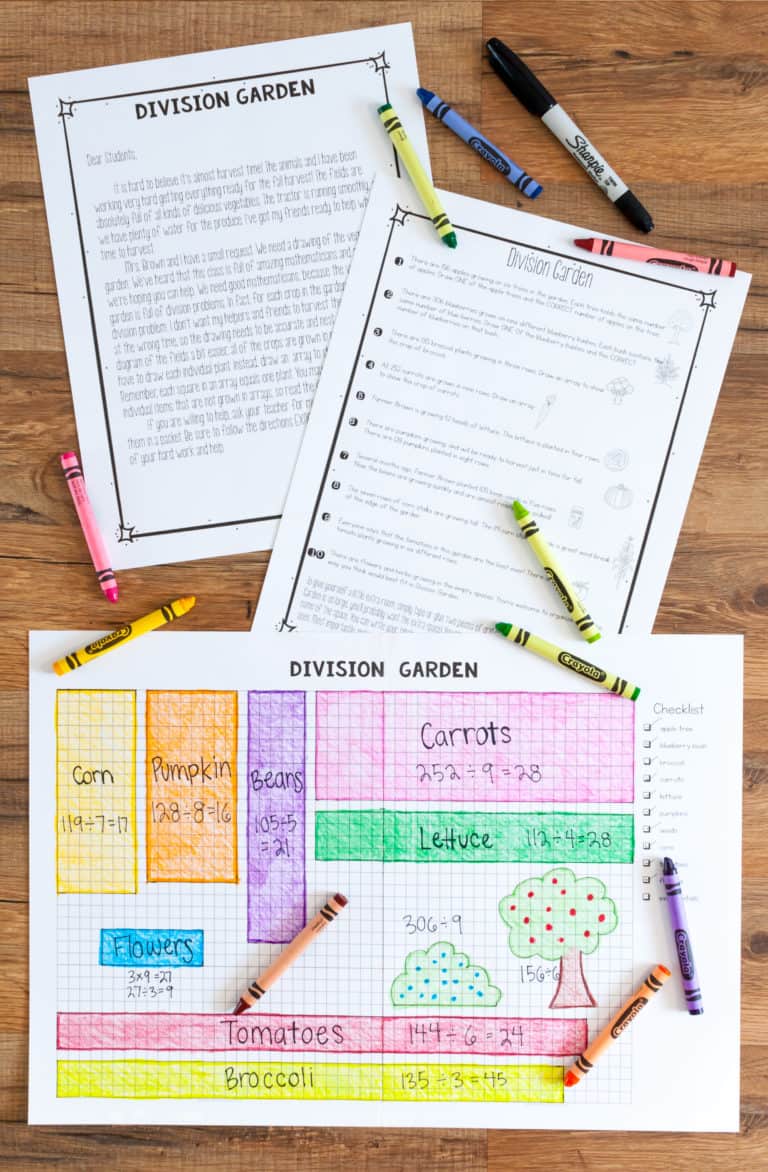 On Tuesdays and Thursdays, I don't teach a traditional math task or lesson. On those days I incorporate math work stations. On our work station days, my students go to two work station activities. They go to their first station for 20 minutes and then their second work station for 20 minutes.  I have to use a timer to keep myself on track, or otherwise I completely lose track of time. I have my students grouped into pairs, and  I ability group my work station partners, but I keep into account personalities, behavior, etc.  I keep students with the same partner all year, but of course I make changes as needed. I have 12 station activities, because I need one station for each group of students. I like for about 50% of my station activities to be on the material we are currently studying in class.  The other half of the stations are usually a review of the skills we've already learned during the year. My stations consist of a lot of task cards, games, and a few store bought activities.  I leave the center activities in our work station rotation for about six weeks weeks, but if it's something they absolutely love, I may leave them longer, or if I feel that my students aren't getting much out of the activity, I'll remove them earlier.  At the beginning of the year, even though I REALLY want to hurry up and start, I don't have small groups.  I just walk around and monitor to make sure everyone is following the correct procedures.  This is always hard for me, because I'm busting to start small group, but it pays off in the long run. Once everything is running smoothly, I start meeting small groups.  This is one of the big reasons why I ability group, because it makes it so much easier to be able meet with both students in a group, rather than constantly splitting up partners.  It doesn't always work perfectly and sometimes students do have to work alone for one rotation.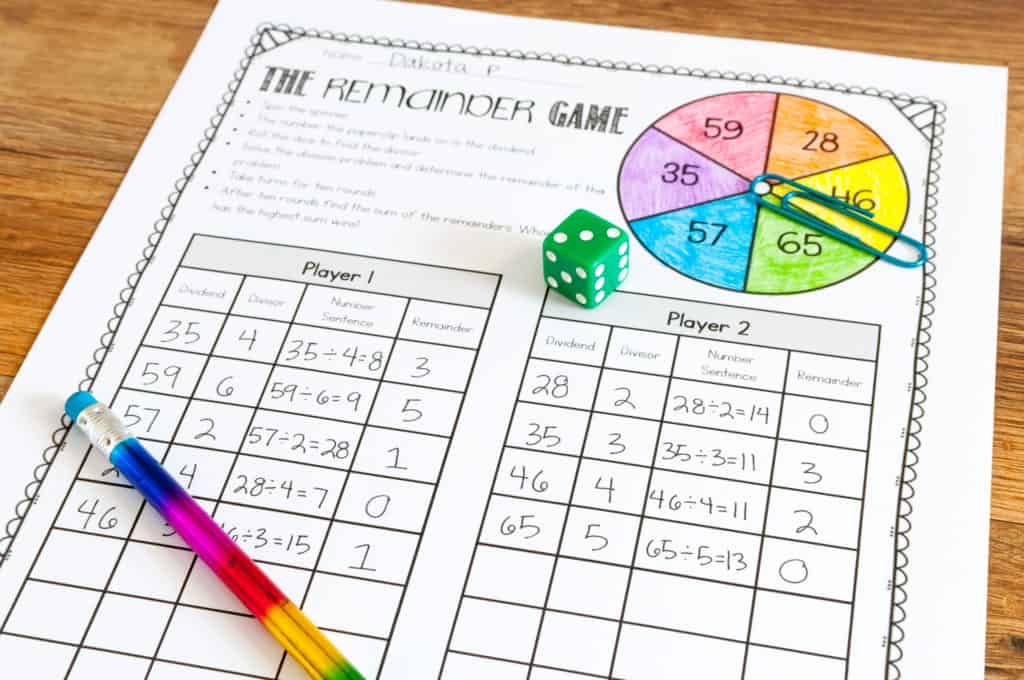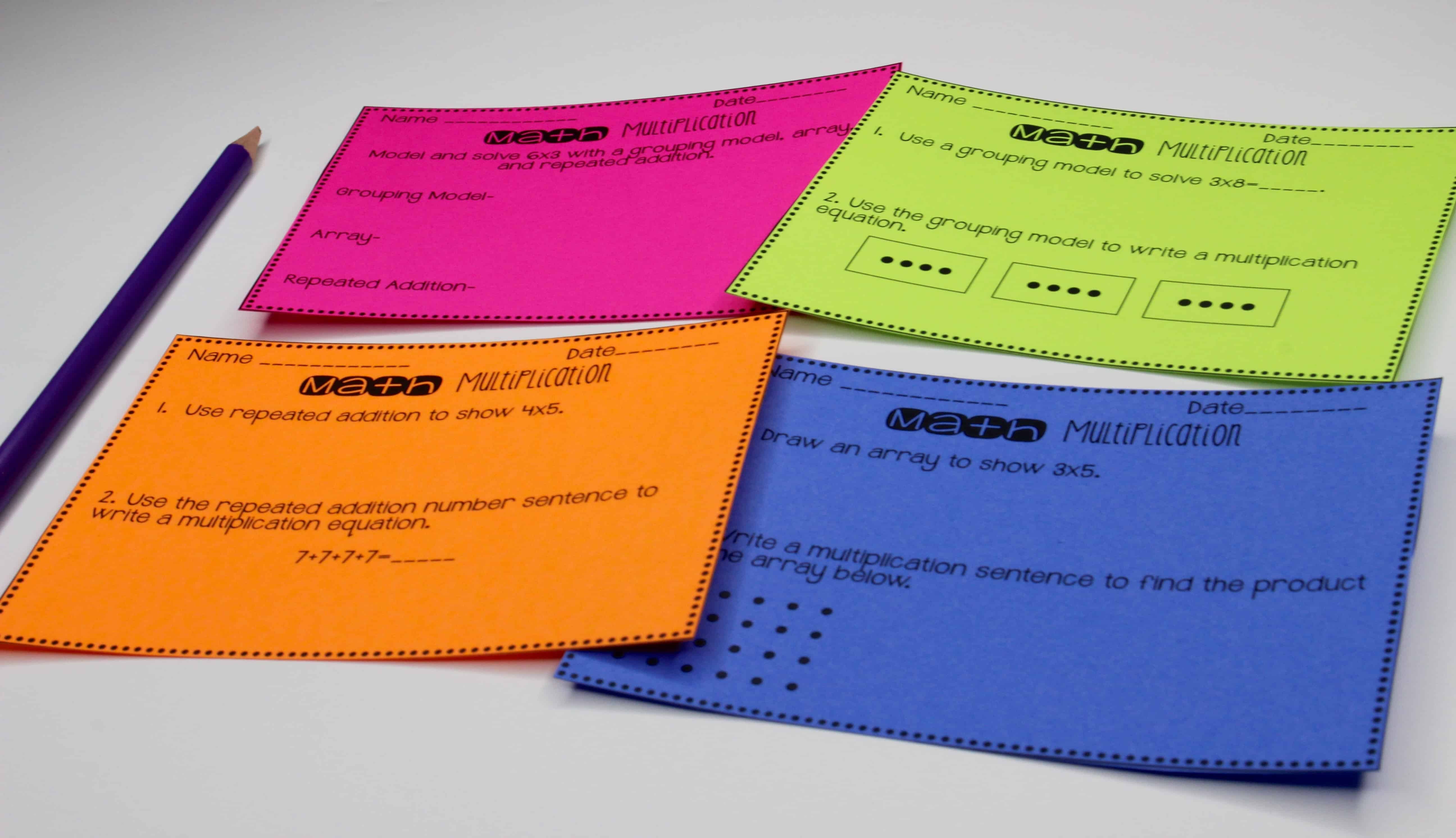 It took a while but I finally feel very comfortable with math workshop, and I actually couldn't imagine teaching any other way! When teaching with math workshop my students are engaged and on task, because they too begin to love math. With math workshop, students are able to have meaningful conversations about math and discuss strategies with each other. In this format, teachers can provide extra support to students who need the extra help and can easily challenge those who need to be enriched. If you'd like to learn more about math workshop, I have 
The Math Workshop Guide
to my TpT store, and it includes more than 100 pages that describe and give directions for effectively implementing math workshop in an elementary classroom.