My students are really struggling with word problems this year.  They do great when it's only addition, only subtraction, or only multiplication, but it totally throws them for a loop when they have to choose the operation.  I've done lessons on this, I have posters with key words, and I've even had my students create their own posters using chart paper, but this is just going to have to be a skill we practice daily.  I'm in the process of creating monthly practice sheets for each month, so that we can practice 3 word problems each day.  The daily problems will be written so that the context of the story problem is the same for all three problems which will allow students to really focus on the math key words.  My August and September sheets will only have addition and subtraction word problems, and the October and November sheets will have addition, subtraction, and multiplication.  The December-May sheets will have addition, subtraction, multiplication, and division.  I will have 4 weeks worth of word problems for each month.
You can grab your copy by clicking on the picture!  I know November is almost over, and but hopefully you can use it next year.  I do have a year long bundle on TpT, if you'd like to use these word problems all year long!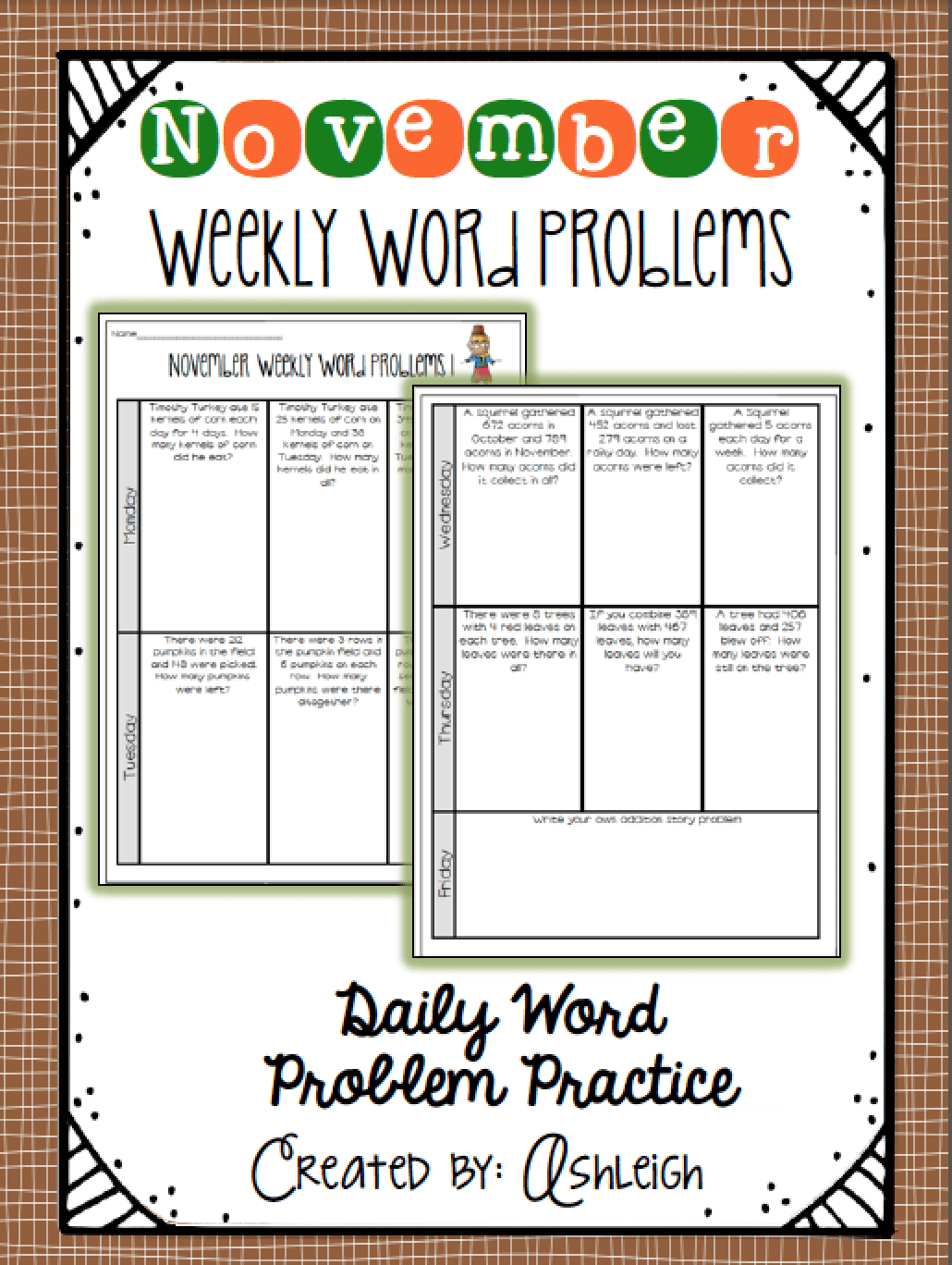 I also create an addition version of the Weekly Word Problems, where there is a few skill based questions at the top of each page, the three word problems of the day, and one constructed response problem. This is what I use for my students' morning work, and it has made a huge difference with my students!