Since my first year teaching, I've been searching for that perfect classroom form to keep myself organized, prepared, and on track. I've since come to the conclusion that no such form exists. I've made some forms that are very helpful, but I've found that what works for one class may not be effective the following year. Also, what works for one subject may not work for a different subject. I've experimented, changed, and revised my collection of forms until I realized that I had quite a large collection!
While I do not claim any of these forms to be the secret to perfect organization, I do believe that the just right combination of papers can make organization quite a bit easier! I've combined all the classroom forms (conference notes, student data, lesson plans, RTI, etc.)  together and put them on TpT, so that hopefully they can help you too.
The form below is what I originally used for my reading groups. I had two forms on one sheet of paper. The paper has a section for me to describe what we did each day of our reading groups, as well as a place for notes on each student in the group. (I'm also a firm believer that taking notes with bright pens is an essential part of the note taking process.)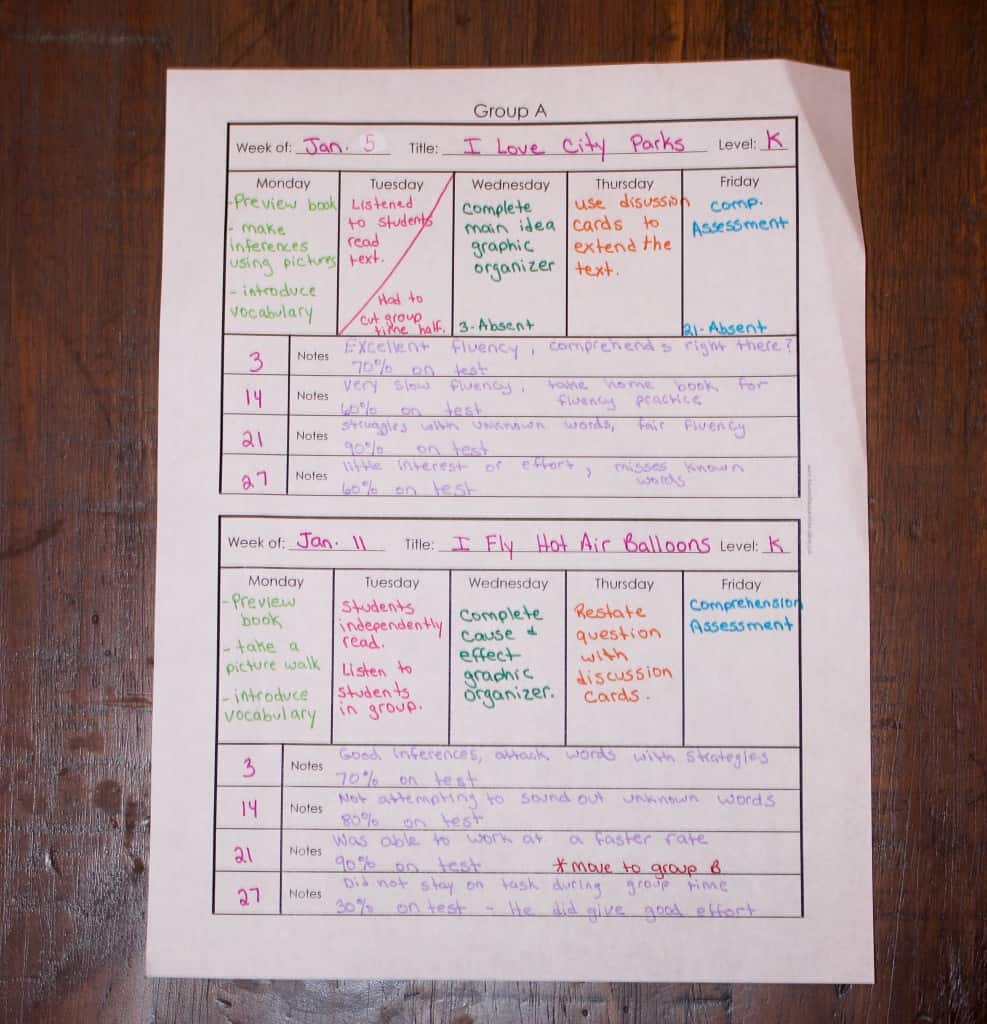 While I really liked that form, I found myself needing more space for student anecdotal records, so I made a full page version of the form. This had become my go-to form for guided reading groups. These forms are all editable, so you can add or take away students to a group, because I know the size of my reading groups changes all of the time. I also have forms for groups that meet five days a week, four days a week, and three days a week.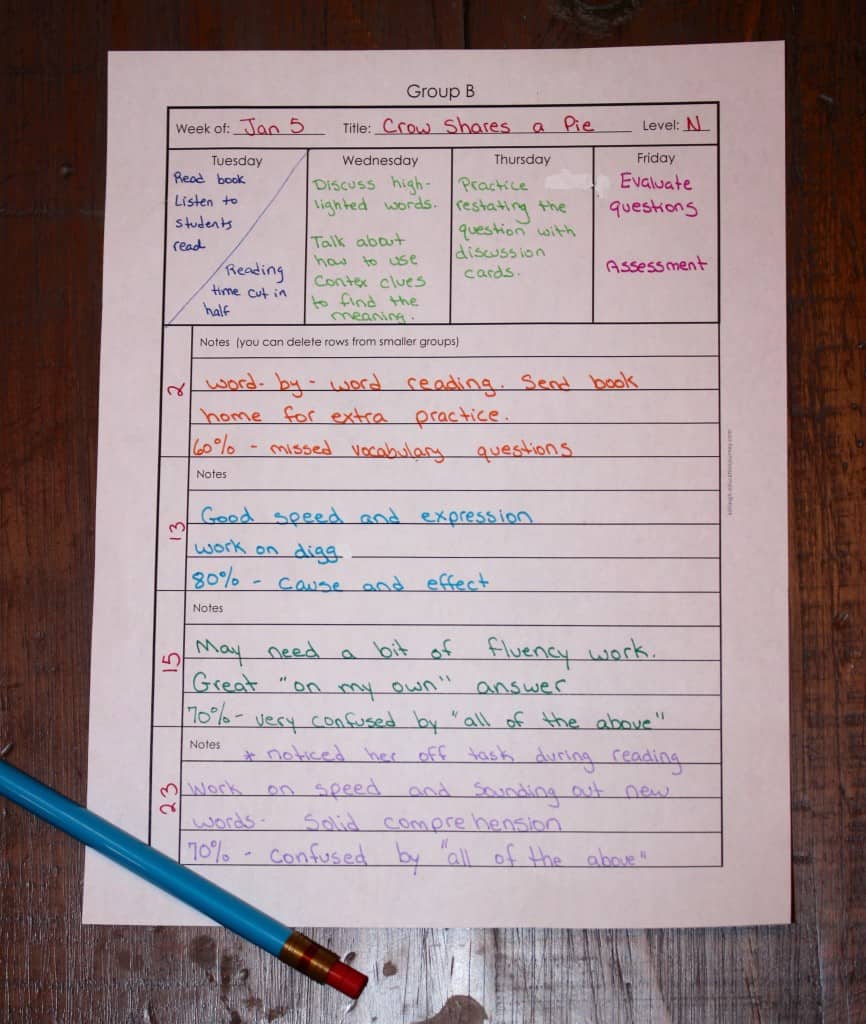 The form below was requested by many teachers who wanted all of their groups and pull-out information on one sheet of paper. Once again, this is editable, so if you need to add or take away groups you can adjust it to however best fits your needs!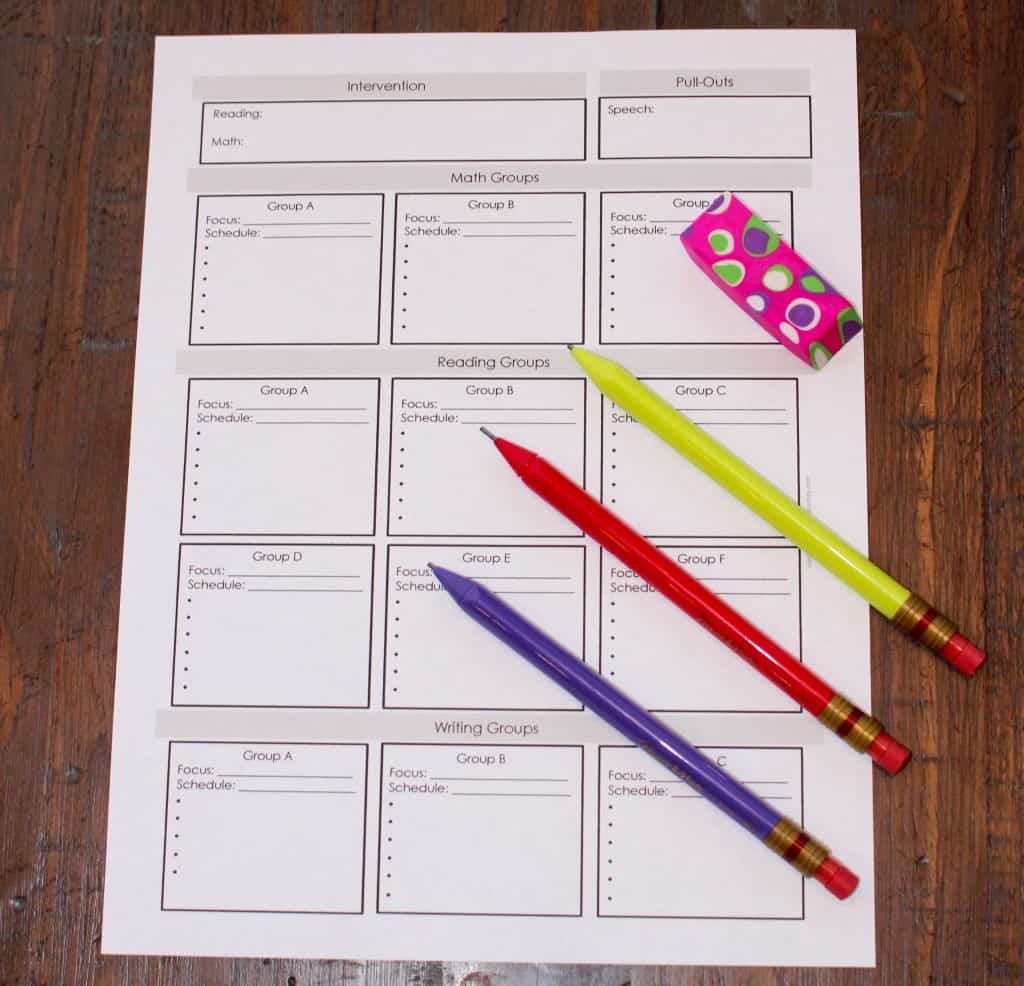 I love the form that shows student data at a glance. I love being able to see a student's DIBELS, DRA, and benchmark scores along with my notes for reading, writing, and math conferences, as well as a parent communication log.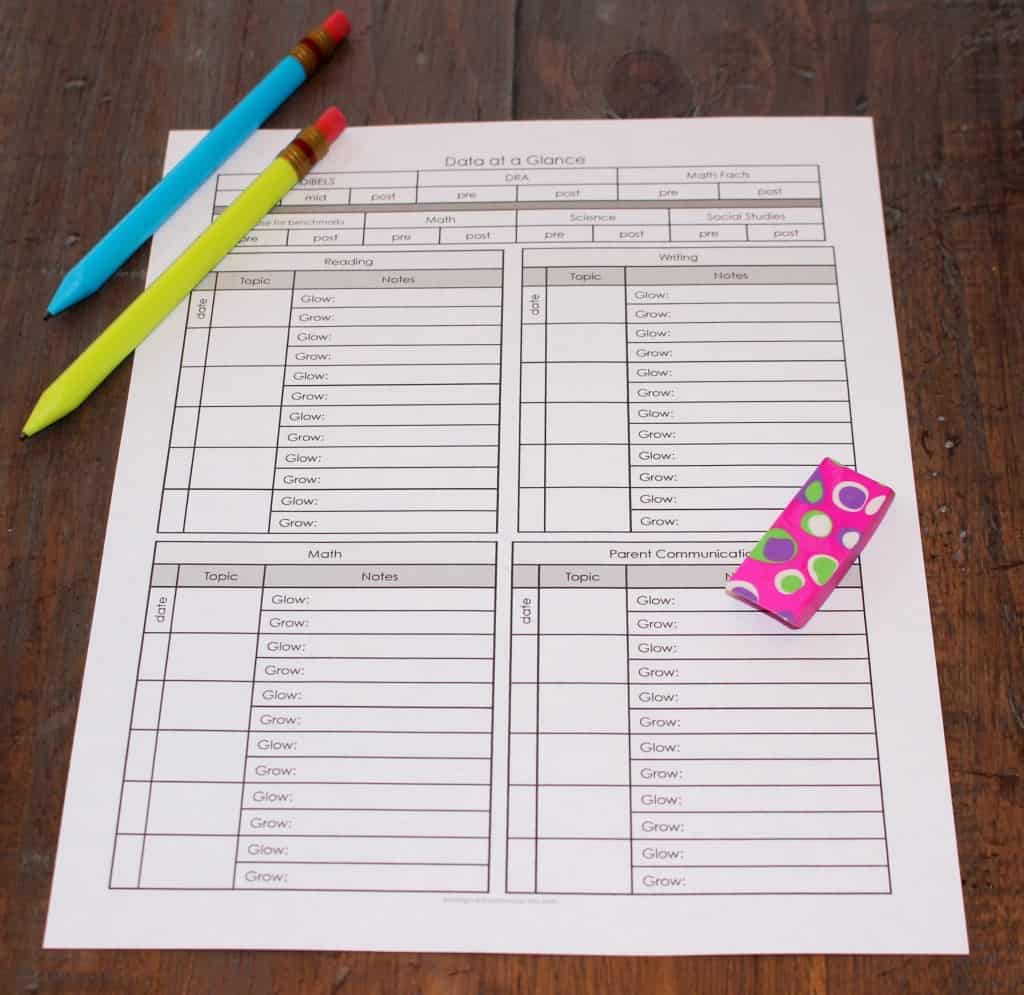 Once again, I needed more space, so I adjusted the form to only include reading and writing conferences. I found that I was better with using a separate form for math and parent communication, so I made a few tweaks.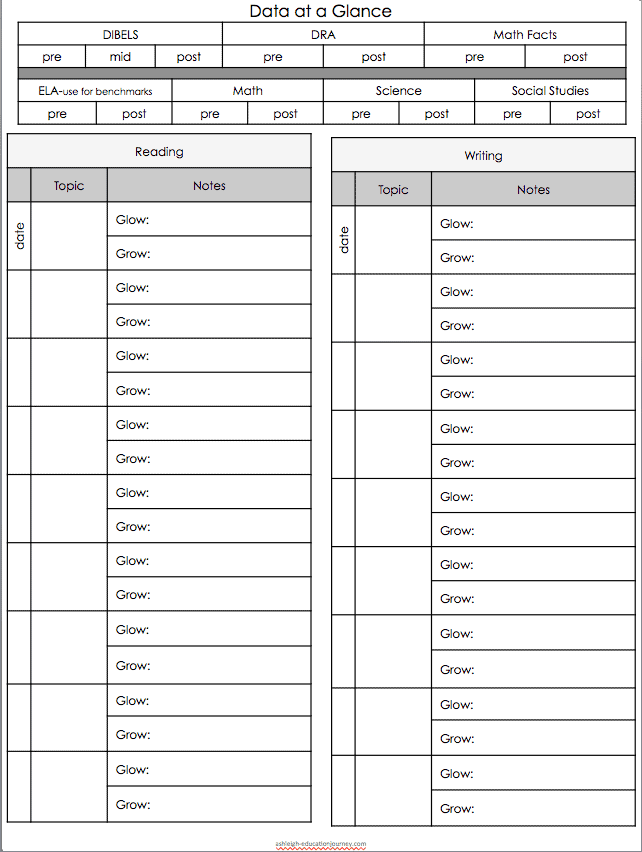 Below is another option for those wanting math, reading, and writing on the same page.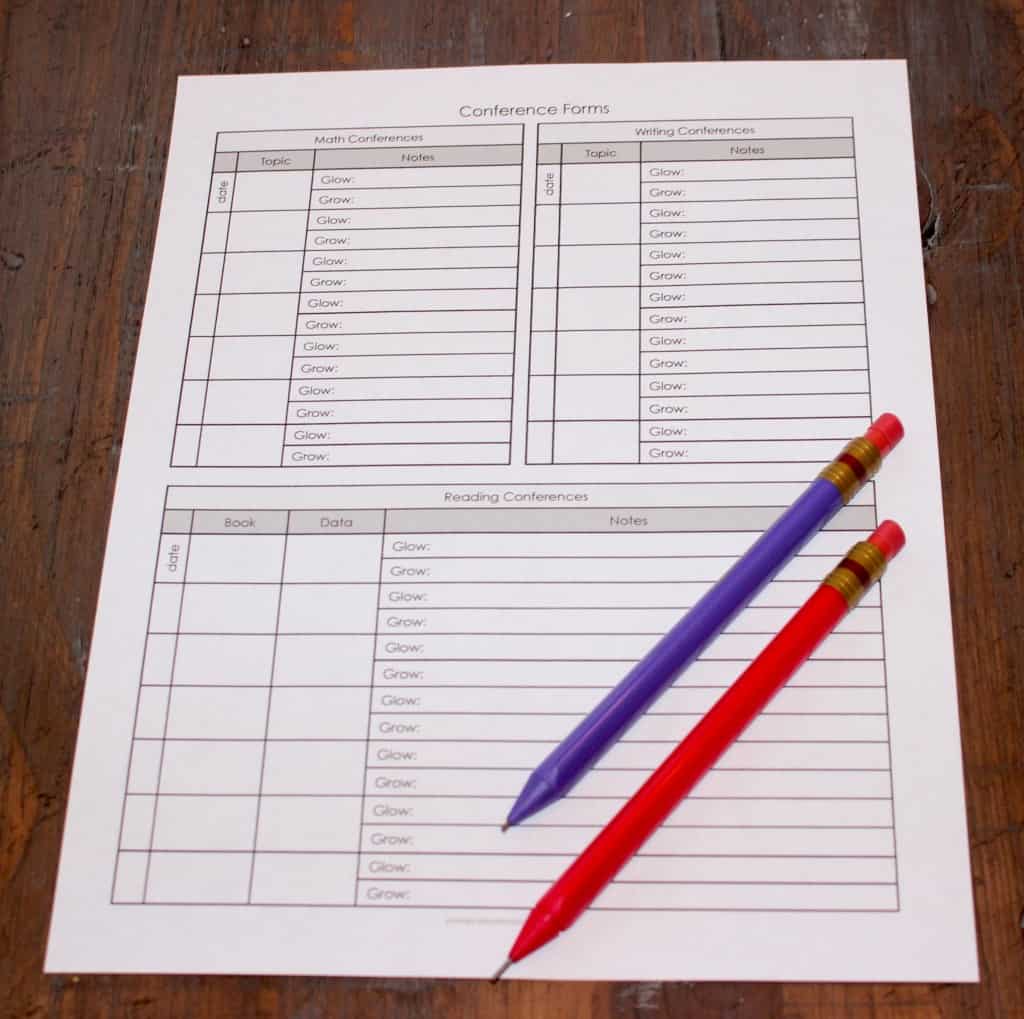 Hopefully, some of these classroom forms will give you ideas of how to streamline our mountains of notes and paperwork we're require to maintain! If there's something you need, let me know, and I'll see what I can do!