For all of you who are already on summer break, happy summer!  For those of you still working through your last few weeks of school, hang in there!
This is my first official week of summer vacation, and let me say that it is a much needed break.  I feel like the past couple of weeks have been a complete blur and more than a little stressful. This summer I want to blog extensively about how I prepare for the upcoming school year. I have some new ideas formulating in my mind, as well as modifications for some of my past plans and printables.
However, my first step is decompressing, which is hard for me. I am so accustomed to being in "go-mode" 24-7 that it is incredibly hard for me to slow down and relax. It usually takes me at least a week to get out of teacher mode. I'm pretty sure that I haven't gotten there yet, especially since I'm still dreaming about school.  Last night, I dreamed that I had to move classrooms, and my new classroom was in a barn.  Literally.  There were these two huge pigs wandering around, and I had one little stall to use for my classroom.  I'm not quite sure what it all meant, but needless to say, I was relieved when I woke up!
I'm slowly getting there!  My absolute favorite way to decompress is to have a some cuddle time with my babies!  I can't help but wonder how longer this little guy will let me hold him. I know those days are long gone with my five year old.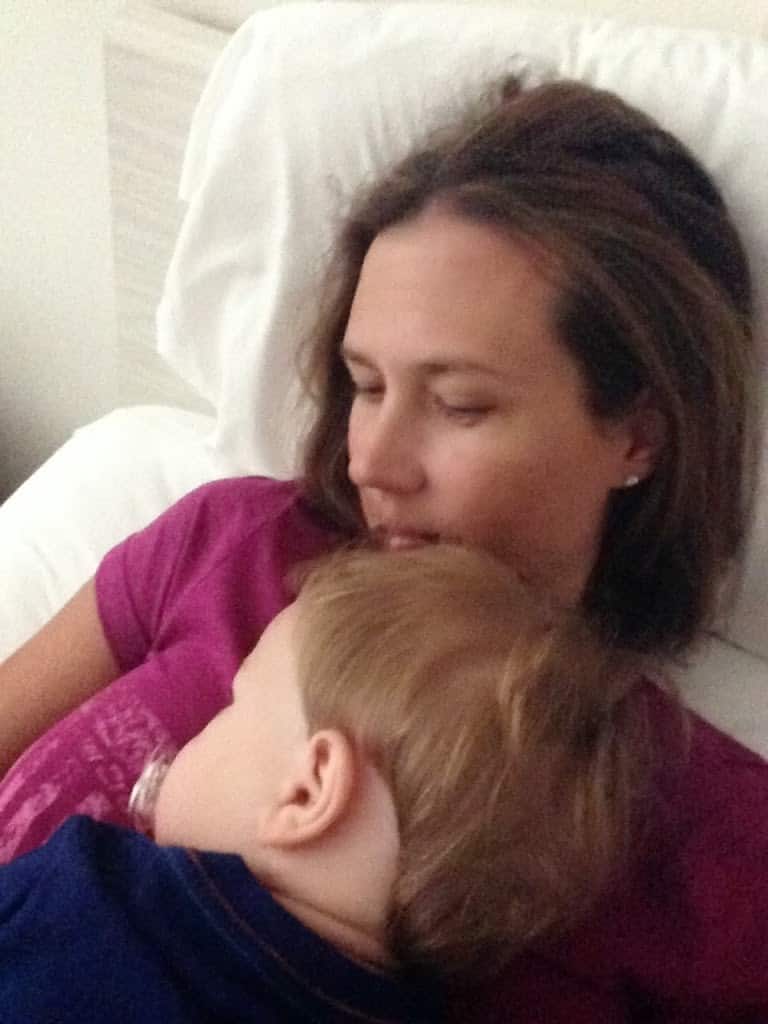 I've also been able to enjoy some play time! My whole extended family goes to the beach together for a week, so I've already been able to get my toes in some sand!  However, there's not a lot relaxing about these two!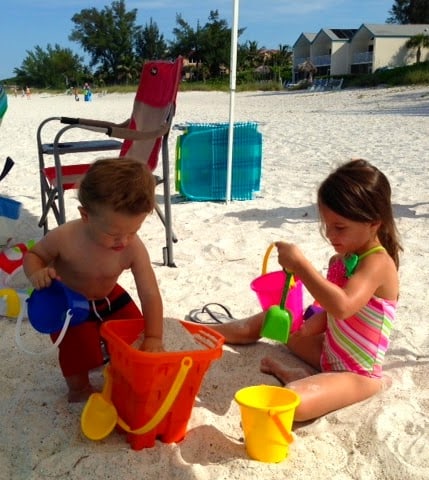 In another week, I'll start feeling the need to think about school again, and I'll be sharing how I begin my planning for the school year.  Until then, I'll be soaking up some sun!