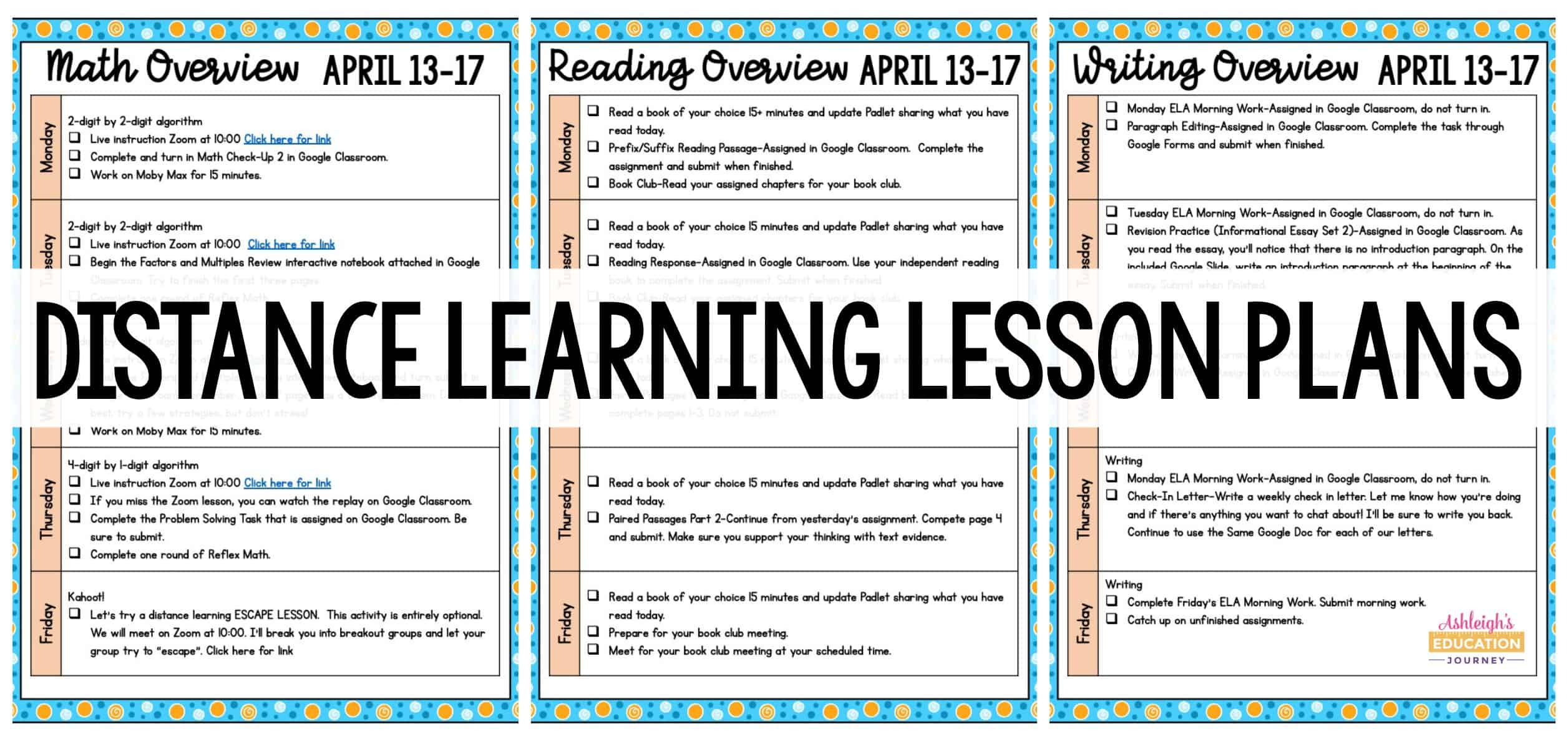 Do you feel like planning for distance learning is easier or harder than planning for the traditional classroom? It's certainly a balancing at when you try to meet the needs of your students, their families, and your district expectations. Fortunately, I've found that each week is getting a little easier.
I posted an overview of my distance learning plans last week and got a lot of feedback. I listened, and here is another full week of distance learning plans.
As you read, it's important to remember that I'm not teaching concepts that are brand-new to students. I'm going more in-depth and may introduce new strategies and skills related to those concepts. Take multiplication as an example. I taught the concept of multiplication much earlier in the year. I just didn't teach the algorithm during that unit.
When I heard that we would not return to the school for the remainder of the school year, I was heartbroken. As soon as I settled down, the first thing I did was call our fifth grade teachers. I shared what I had and had not taught and asked what they most needed from my students next year. During this time, I'm focusing on the absolute essentials.
I absolutely do not want my students bored, staring at a computer screen for hours, or completing mindless busy work. Even though it's distance learning, I want to assign work that is purposeful and provides value. I also try to have realistic expectations. I know that my kids at home are pretty much DONE after two hours, so I always try to limit my expectation of "work time" to a max of two hours a day. You can download an editable copy of the form here.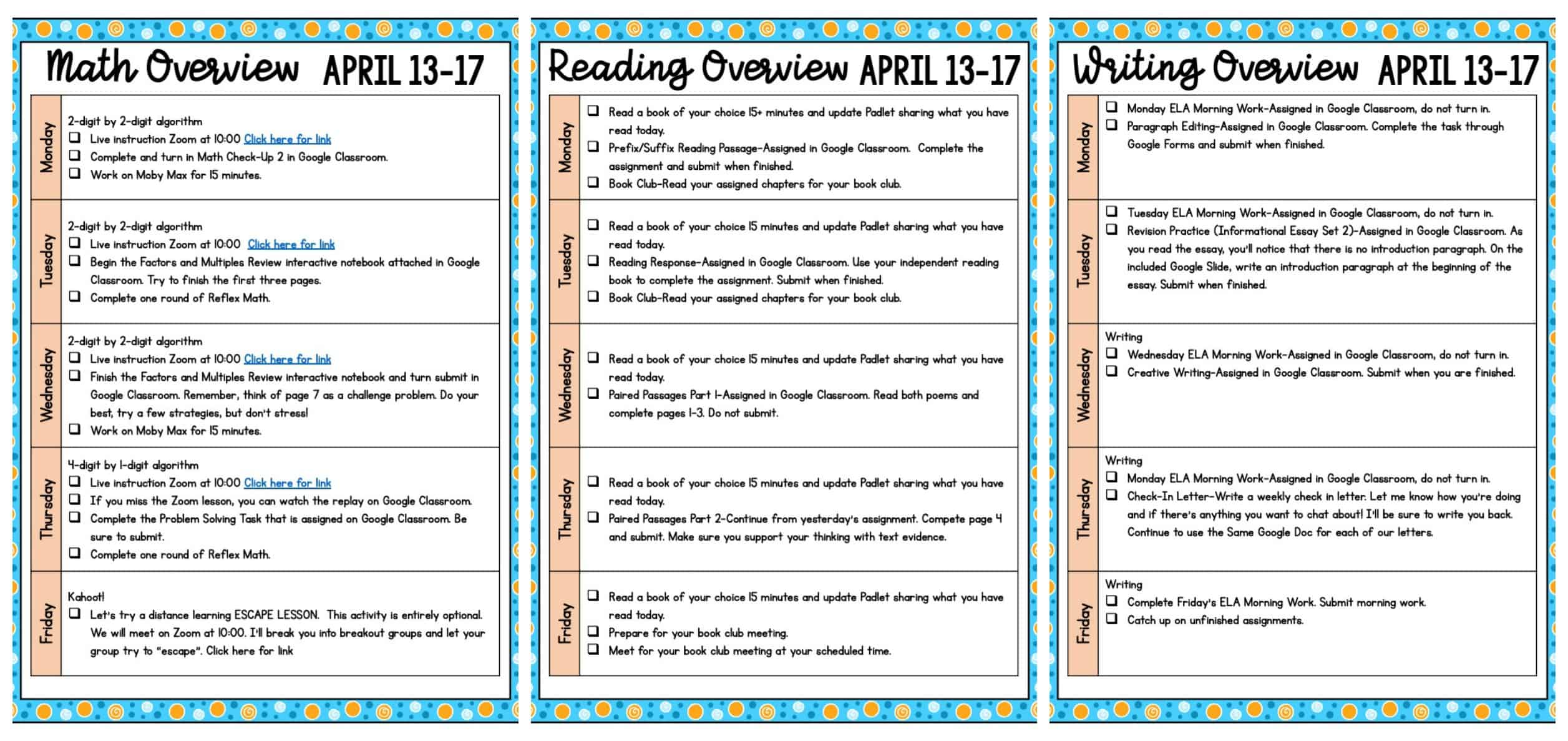 Reading
As you can see, my reading lessons follow the same format as last week's reading lessons. I've found that it's helpful for families to have a similar procedure for each week. That way everyone knows exactly what to expect.
Our book clubs are entirely optional. I have no desire to sit in a Zoom meeting with students who don't want to be there and who haven't read their book, and while I did not want to force this on students, I did want to give them the opportunity to join. I do think several joined for the social interaction, but I get it, and that's fine with me. You can access the digital book club forms here!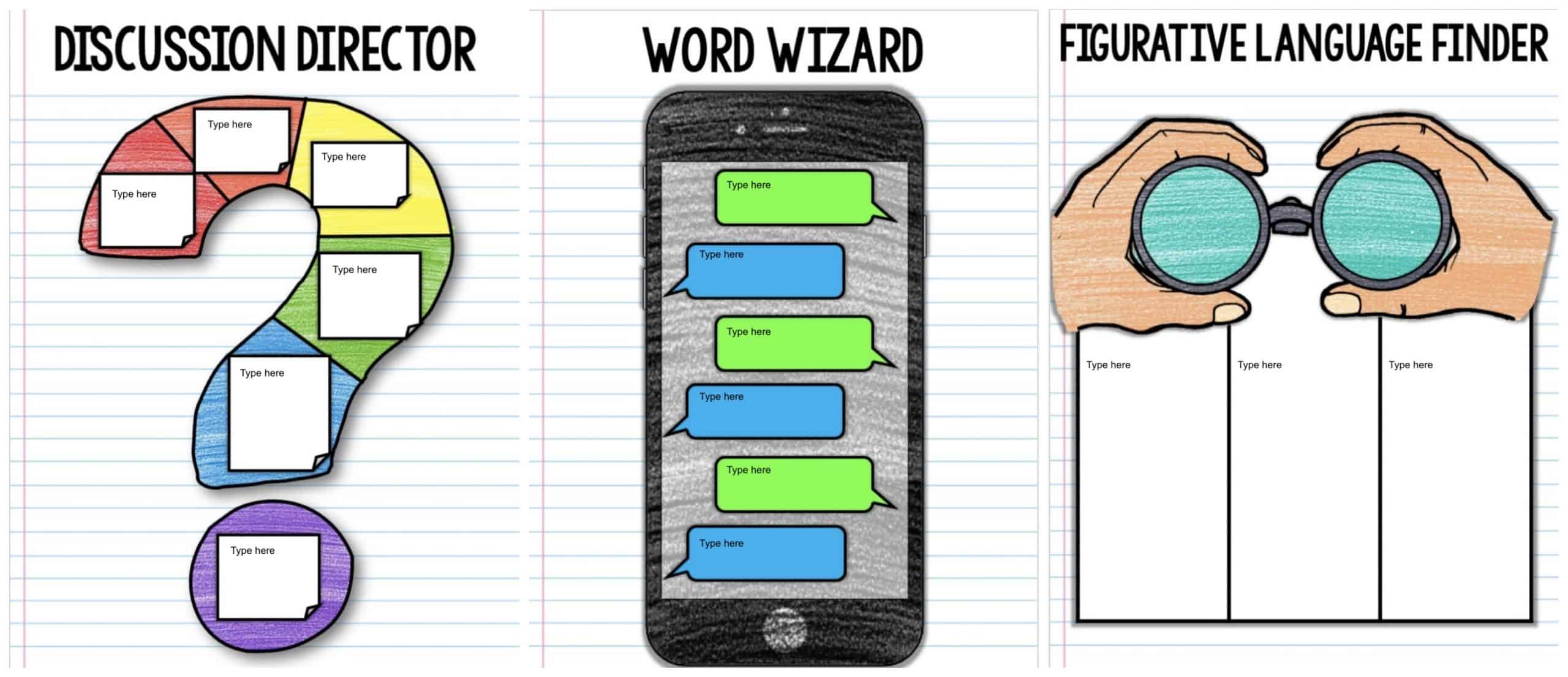 This week we continue with another Reading Response Choices activity and a Spelling Patterns activity. I like that both of these resources can be differentiated for students. You can find the paired poems/passages here.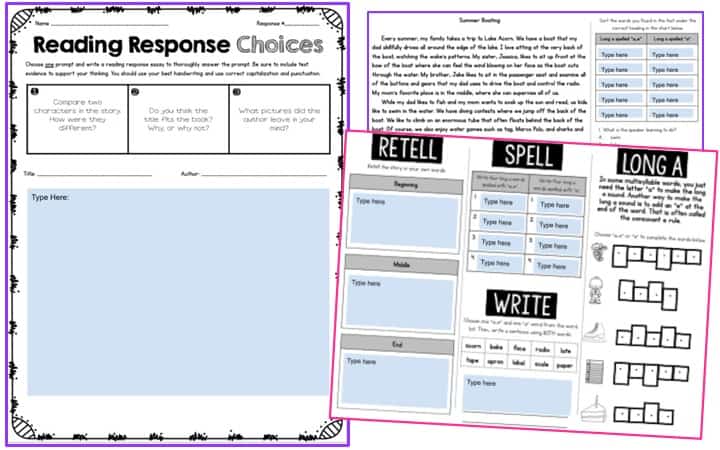 Writing
My writing instruction for distance learning will also follow the same format. I will just use the next lesson in each resource. Students will complete a very brief grammar review each day, which you can find  here. Students will put those grammar skills and language skills into action with they edit paragraphs. You can find that resource here. Students seemed to particularly enjoy their creative writing assignment, especially because they got to share it with each other. You can download an entire collection of digital prompts here. The weekly letter is valuable to me. With distance learning, i's much harder for me to connect with my students, and I want to give students the opportunity to share and communicate with me.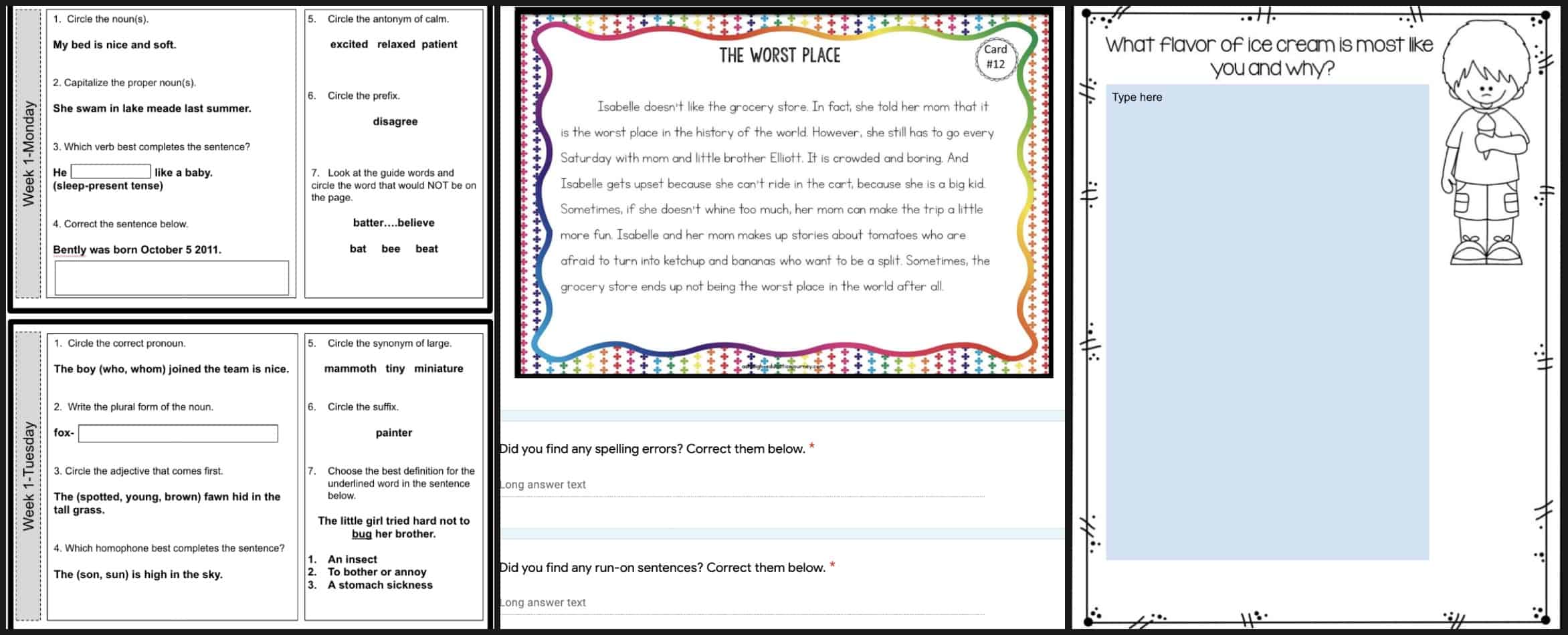 Math
Monday through Thursday I am teaching a Zoom lesson on the 2-digit by 2-digit multiplication algorithm. However, I will not include that skill into my math assignments until Thursday. I don't want students to be unable to access my math tasks because they missed the Zoom instruction.
On Monday, I will give students a very similar Distance Learning Check-Up, which reviews the essentials for what I've already taught this school year. When I send the overview to parents, I will emphasize that I want the check-up completed independently and without a calculator. It's okay if students miss a problem.  Just like in class, I use the information from the check-up to form small group Zoom meetings. You can download a copy of the check-up here. This will open as a PDF and will have a link where you can also make a digital copy of the file.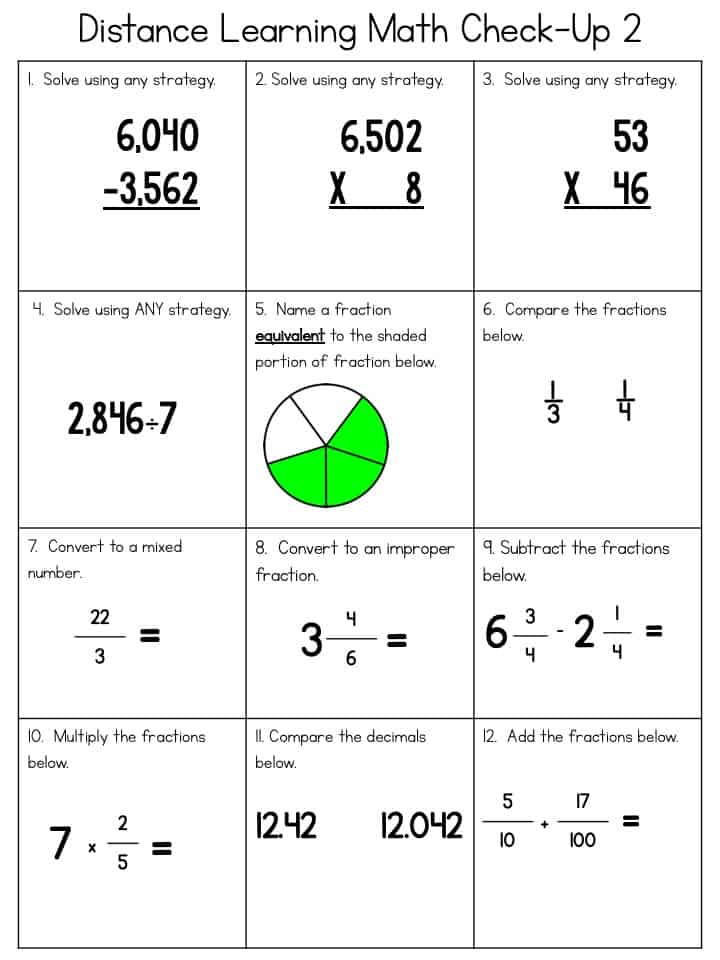 On Tuesday and Wednesday students' math task is a review of factors and multiples, which is one of the most challenging skills/concepts for my students. I often think that students aren't quite ready for this concept at the beginning of the year, so I'm happy to be able to reteach later in the school year.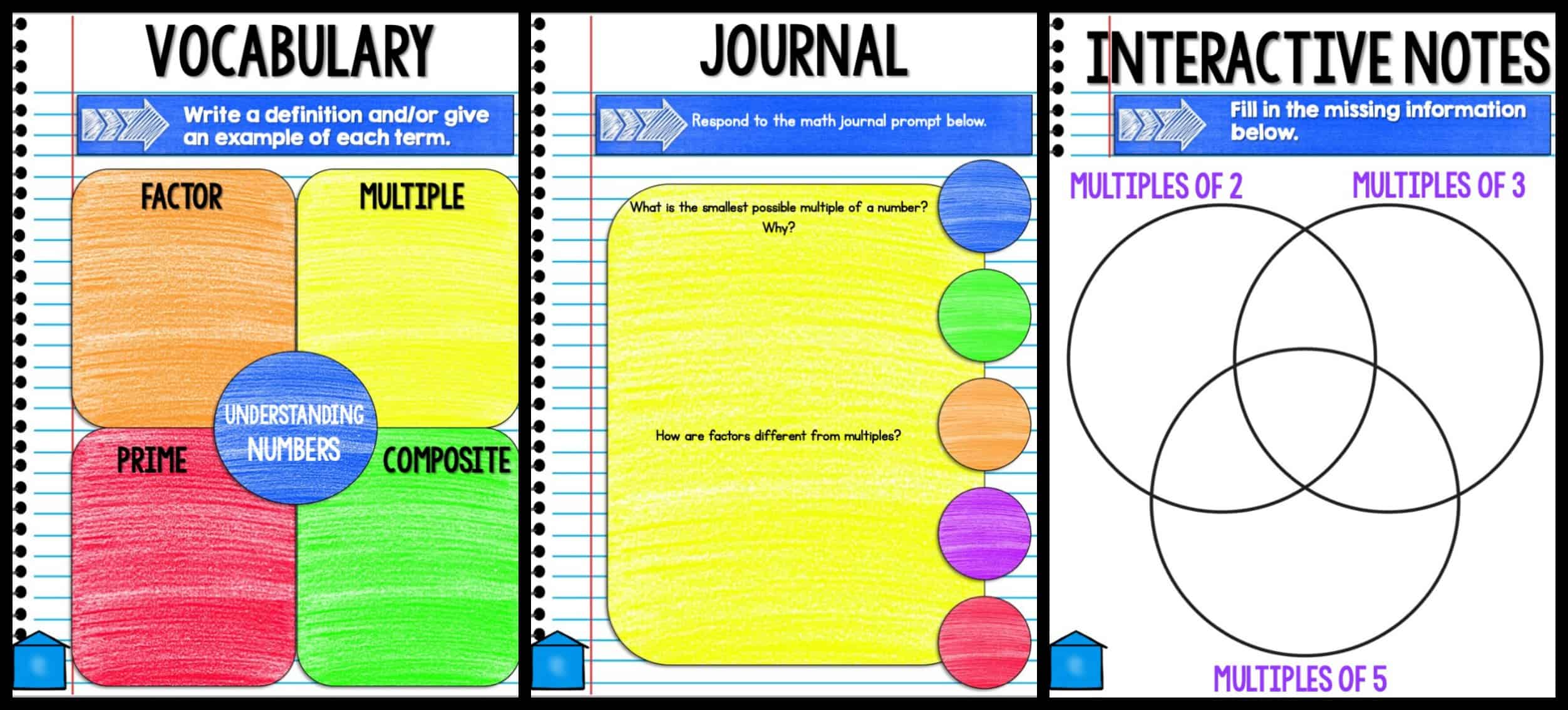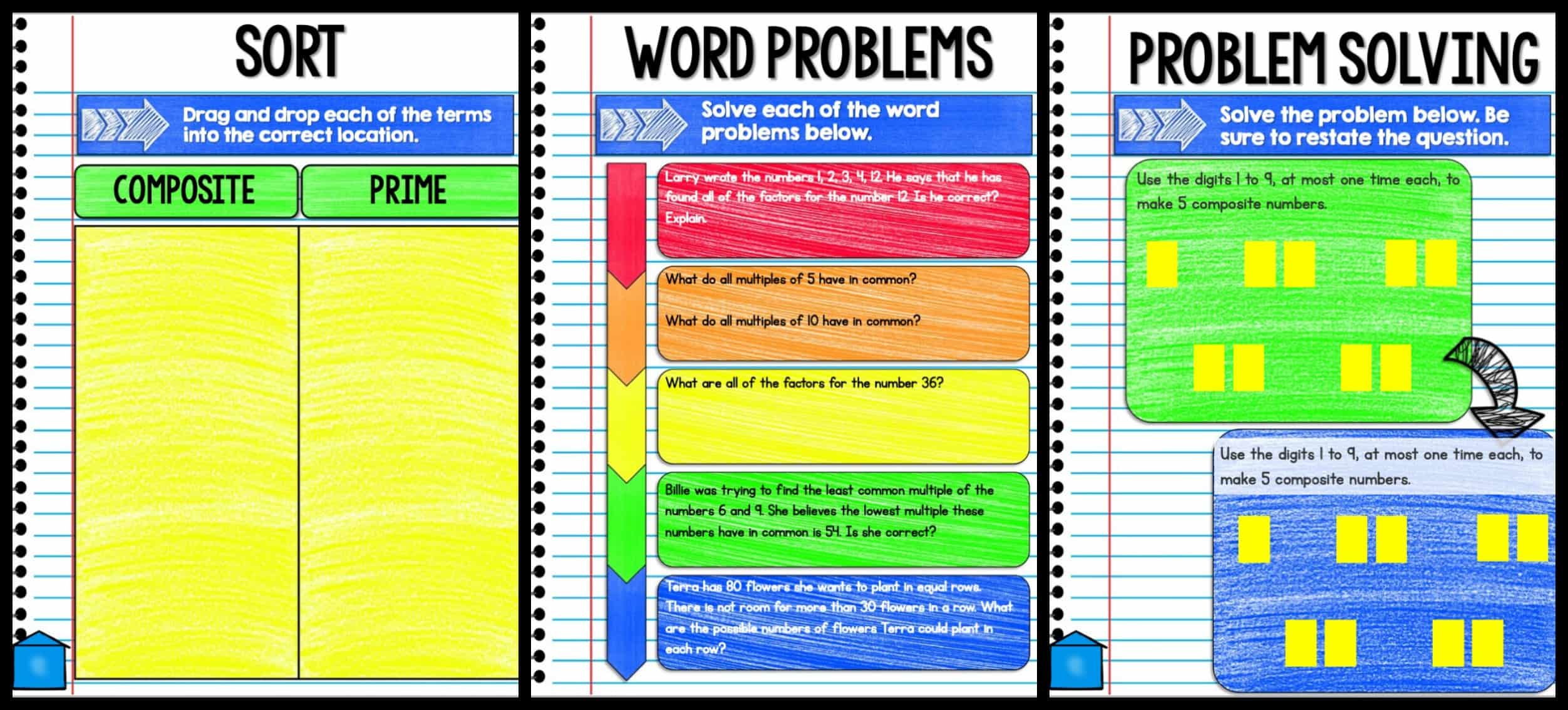 You can see all of my 3rd Grade Digital Interactive Notebooks here and my 4th Grade Digital Interactive Notebooks here.
On Thursday students complete a problem solving task. There are only four problems, but I really want my students to see and understand the connection between the area model, partial product, and algorithm. You can download the problem solving task here.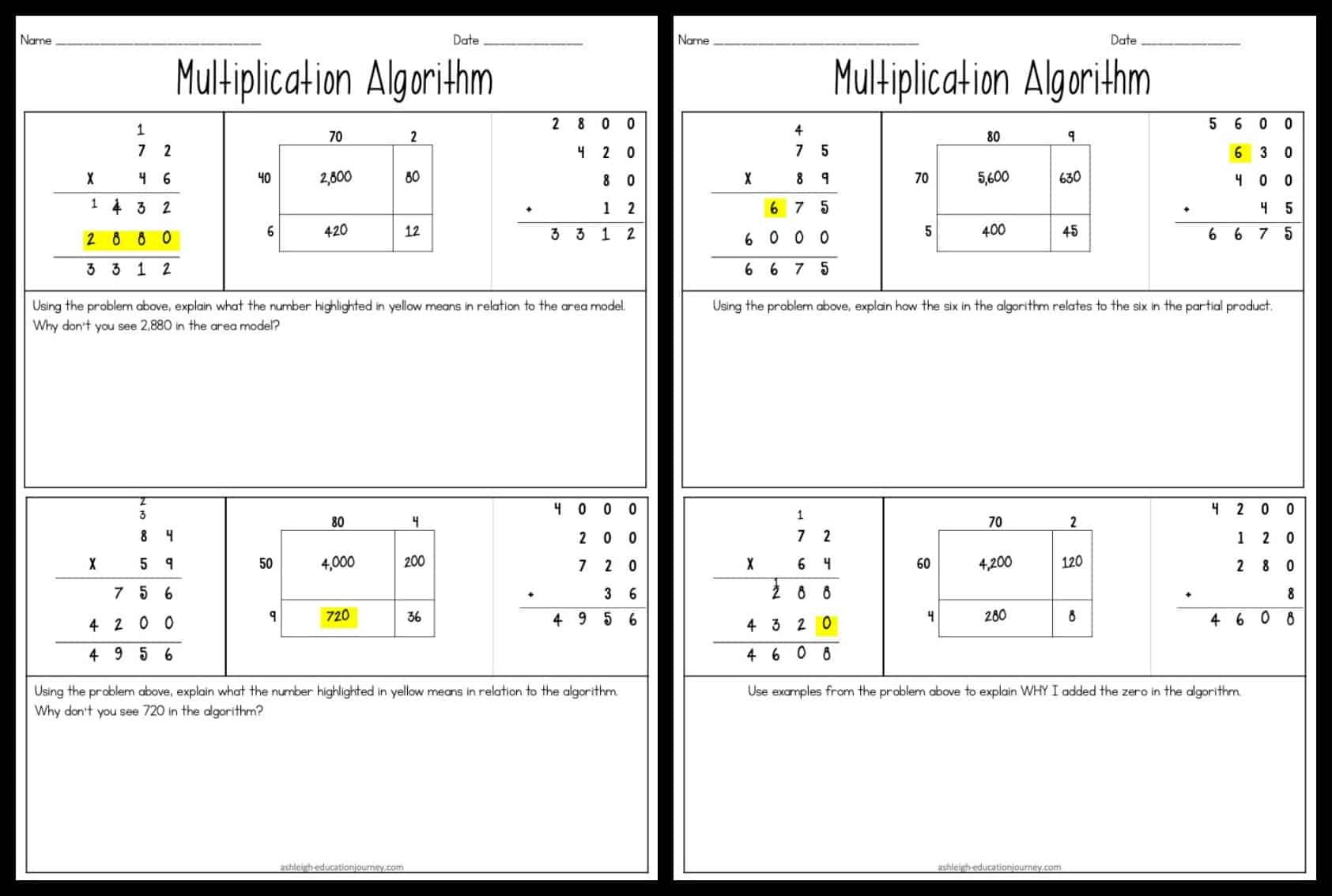 On Friday, we are going to try our first LIVE breakout lesson. They LOVE working with escape boxes in the classroom, so we're going to complete the same type of lesson through distance learning. We will meet as a whole group on Zoom, and I'll break students into breakout rooms. Then, I'll share the link to get started to students.
Normally, I'd have these materials prepped and ready to go. However on Friday, I will give students a link, and they will do everything digitally-including entering the combinations. They are going to be so excited, and they need something to look forward to!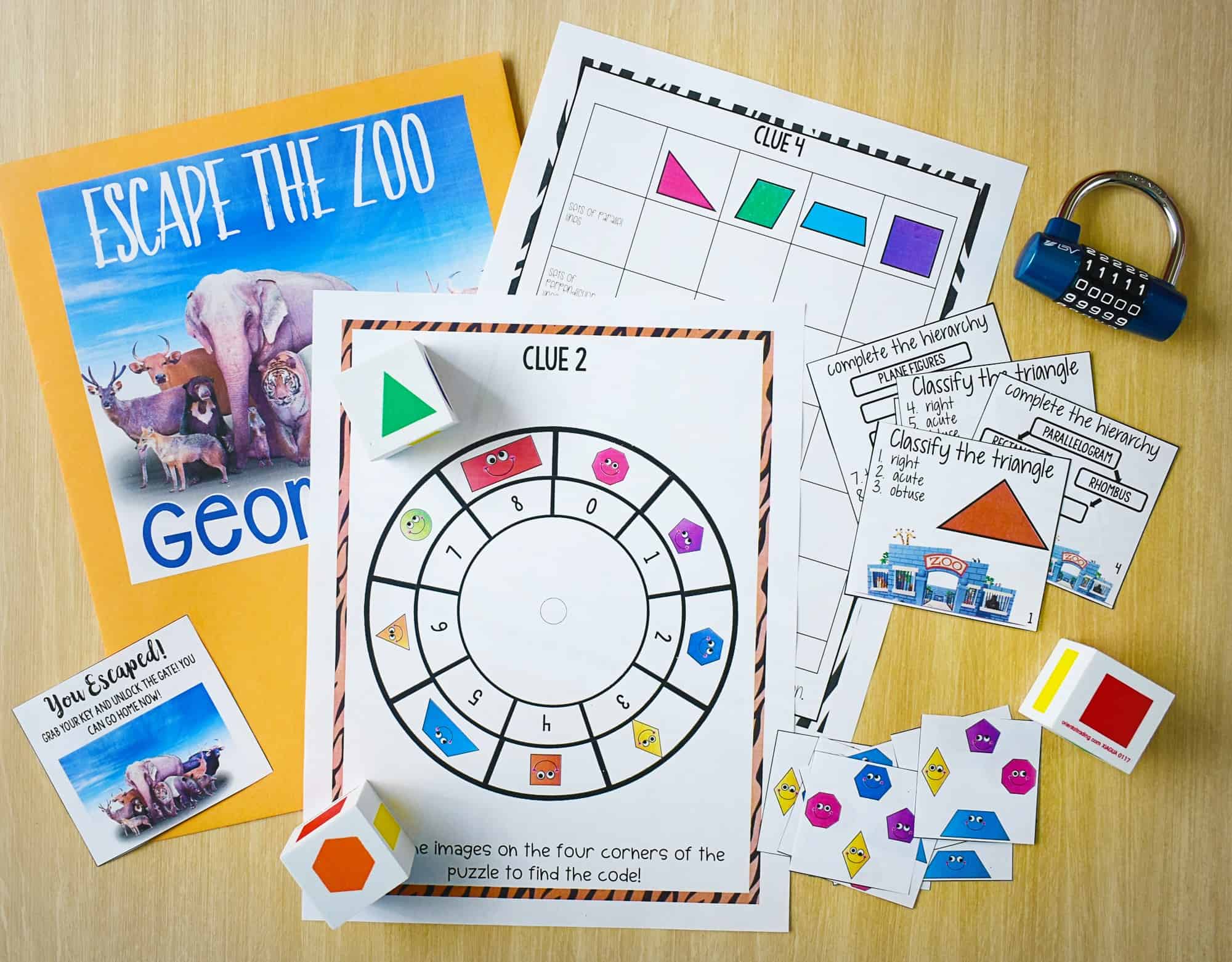 You can see all of my math escape lessons here.
Hopefully, these ideas and lessons will help you make it through another week. Hang in there!