I've been working on my Fantastic Fractions unit for the past several weeks, and I'm so happy with the end result. This is one of those units that I always feel rushed to finish, but I'm going to try to slow it down a little next year, because there are a lot of fun things students can do when studying fractions. I begin the unit with very basic skills such as identifying and writing fractions. It's important to teach about the concept of one whole and the concept of equal parts when you introduce fractions, because that lays the framework for the rest of the unit.
Once I feel confident that students can identify, write, and draw fractions, I then teach students how to identify them in a set. This is always a bit more complicated for students, because their tendency is to use the remaining part of the set for the denominator, rather than the total number of parts.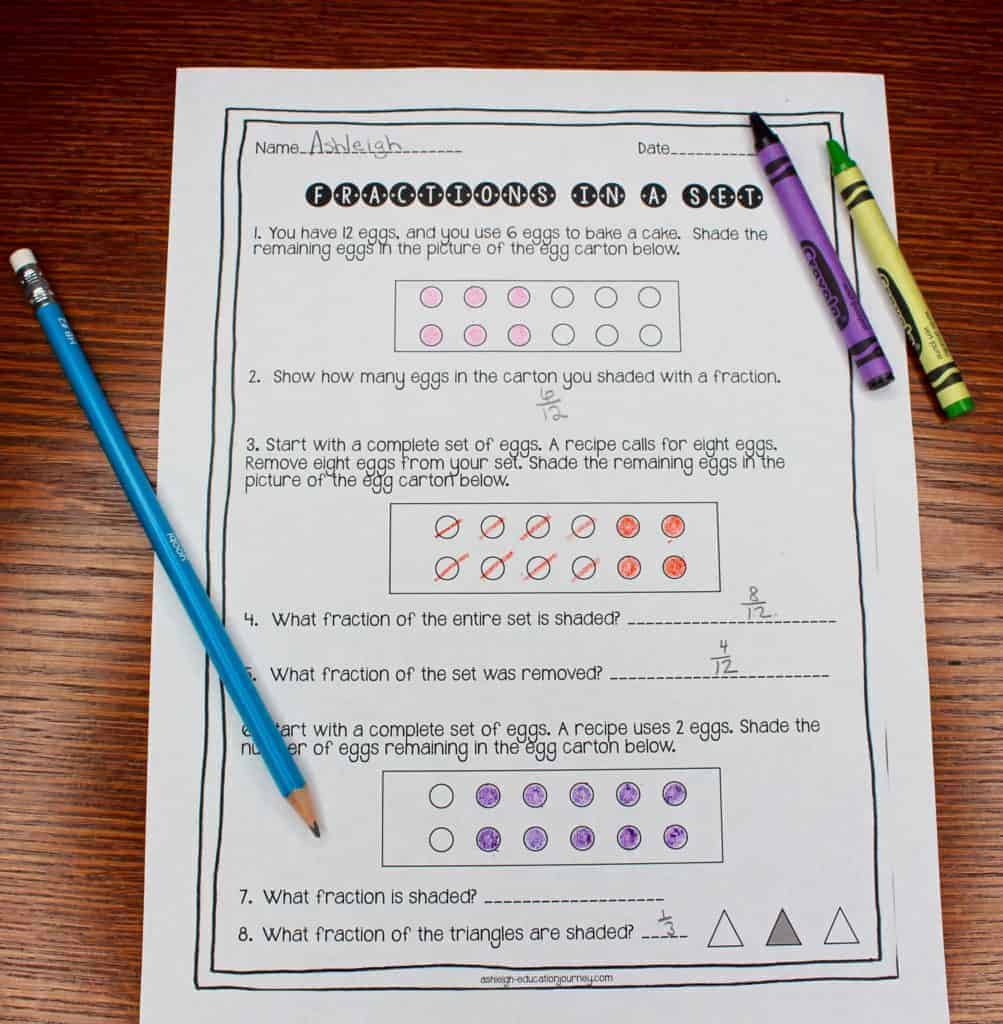 After I teach fractions in a set, I'm also careful to introduce the concept of unit fractions, which will help students later as they compare, add, and subtract fractions. I love using pattern blocks for this. In the activity below, students identified unit fractions by finding how many of one color/shape pattern blocks it takes to create a whole of a different color/shape. For example, a green triangle is one-sixth of a yellow hexagon.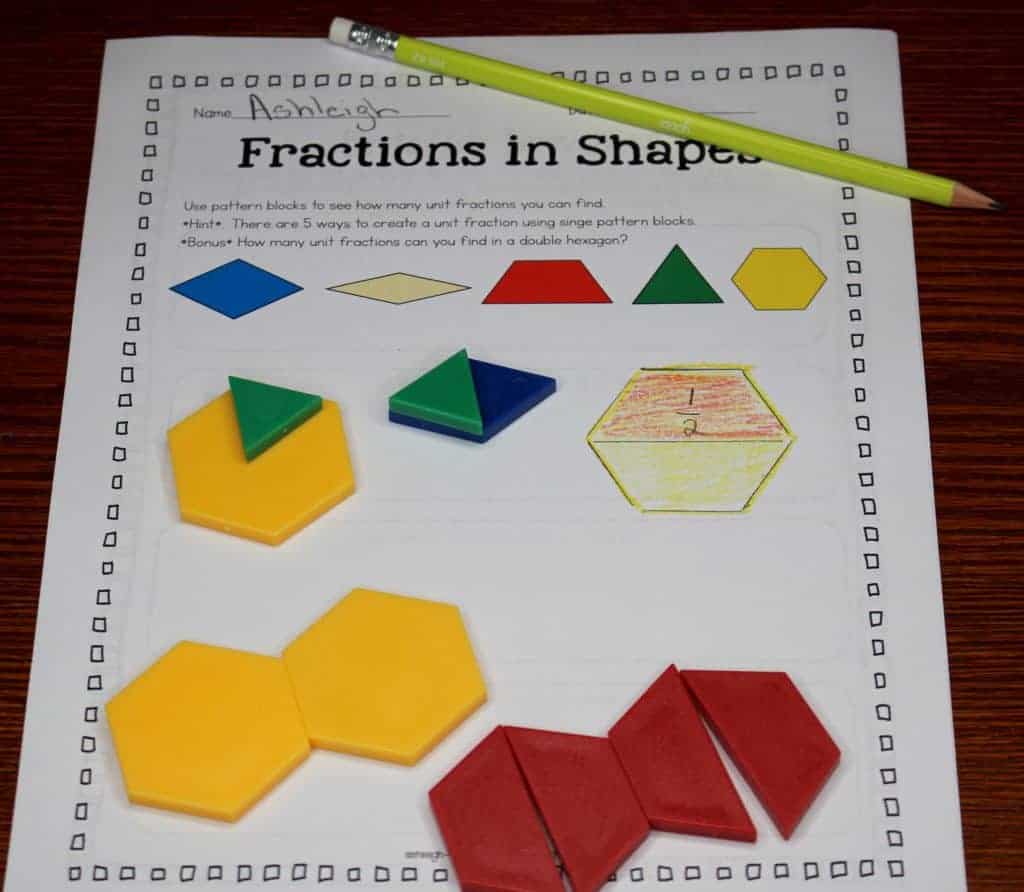 I do touch on mixed numbers in my fraction unit. The brownie questions below are one of my favorite ways to introduce and teach mixed numbers. This is a pretty challenging activity, but it is great for critical thinking and problem solving.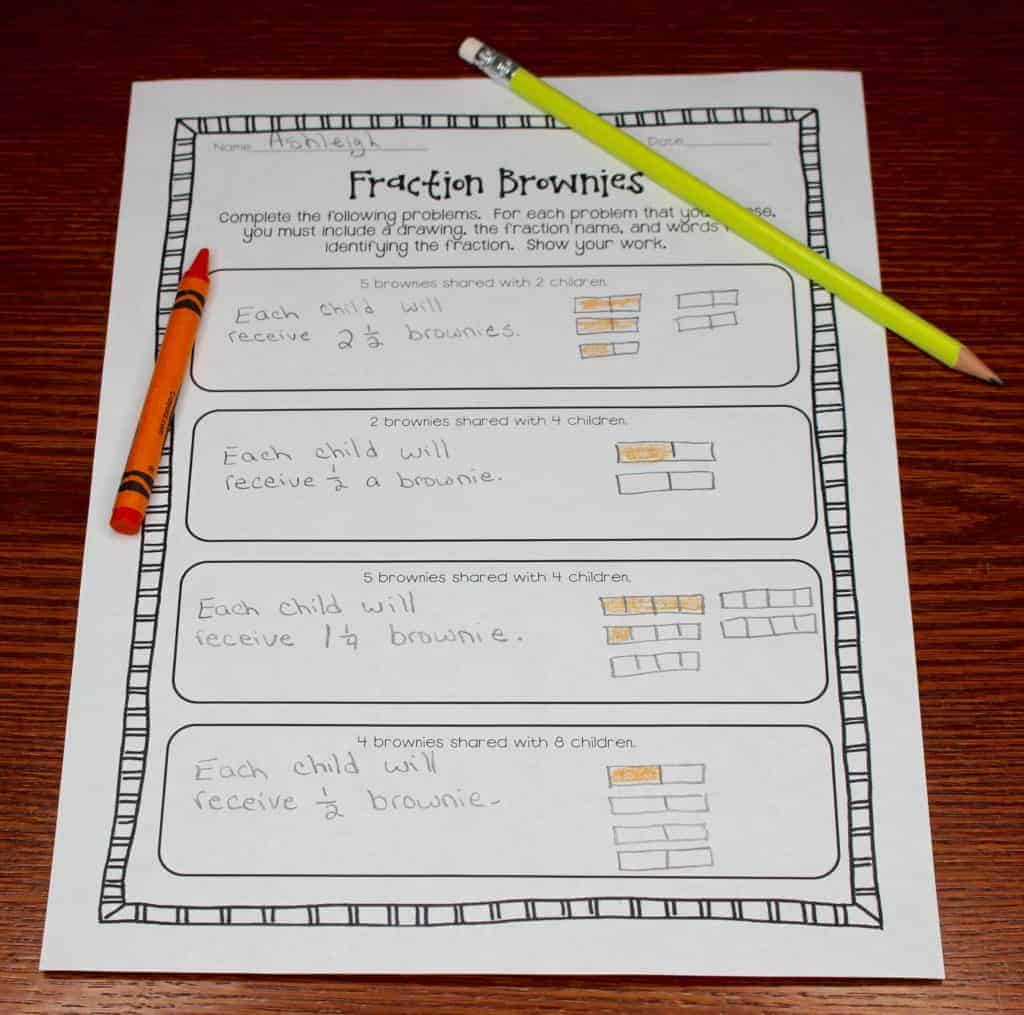 Free Activity Pack
You can download one of my favorite activities from the pack from this
Google Drive link
!  This activity is called Fraction Avenue, and it gives students a handout of a road with houses on each side of the road. Students have to read the direction sheet to color and add details to the houses.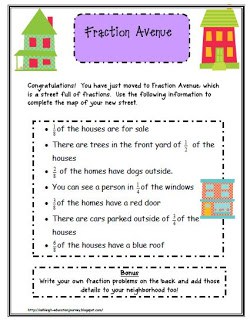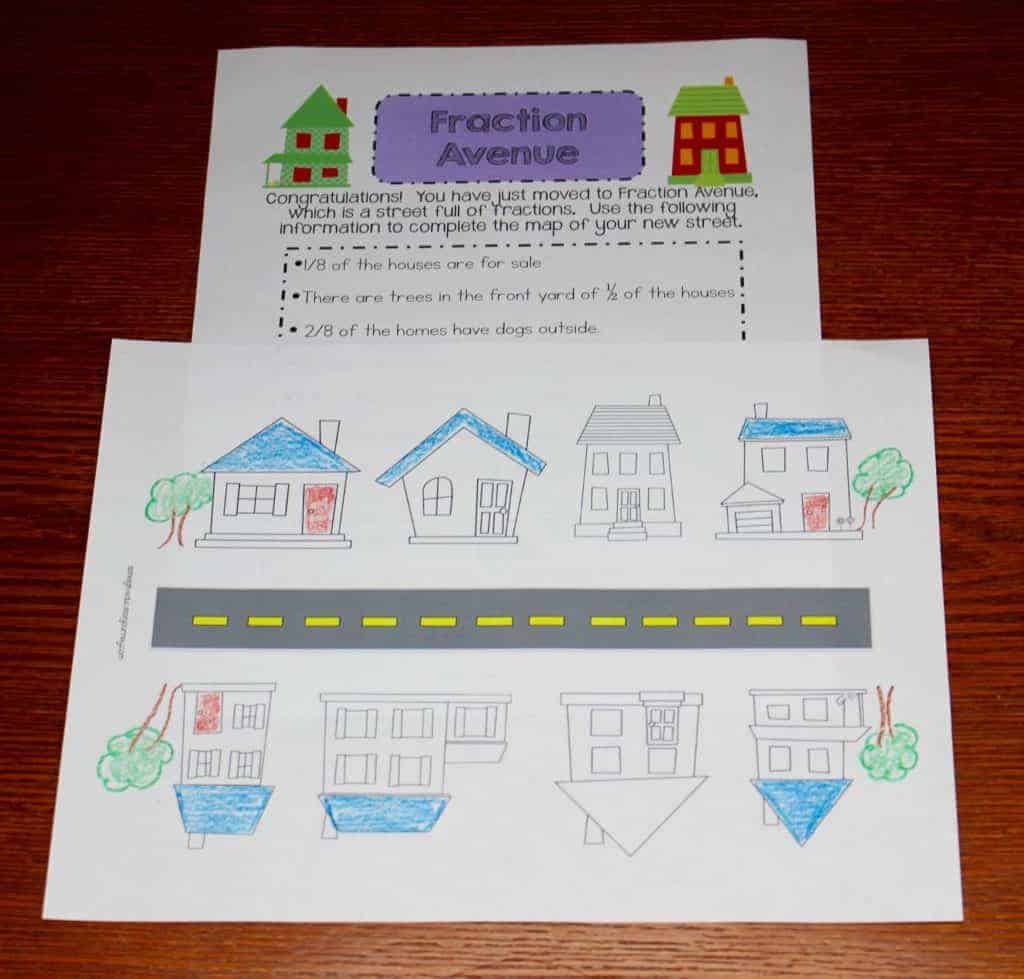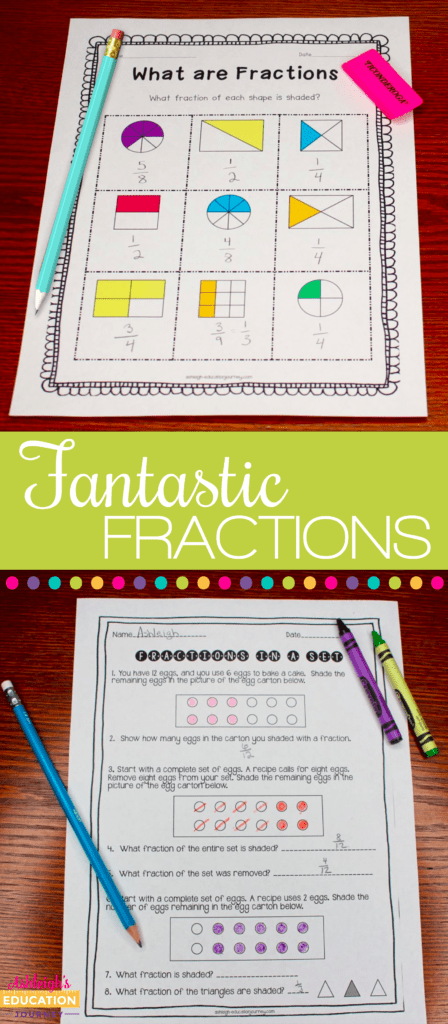 I hope you found these ideas and resources useful! I have plenty of other posts on this topic, including a
Fraction Escape Activity
, so be sure to look around!