I love integrating social studies and science units with reading and writing  It's always a challenge for me, because it's hard to find kid friendly passages that ALL of my students can read that adequately address my social studies and science standards. One of my goals is to create reading passages that correlate with all of my standards.
I've created a Government Close Reading packet that I'm pretty excited about. I'm incorporating this into my social studies lessons, rather than my reading lessons. However, this could certainly fit into any reading workshop or guided reading group! I only focus on one passage a week, so it doesn't take us too much time to complete. Here's a glimpse at how I use the close reading passages:
Monday:  We read the passage together.  Students wrote notes and asked questions on the passage.
Tuesday:  Students answered the first read questions and cited the text evidence they used.
Wednesday:  Students reread the passage and highlighted key words and circled any words they couldn't read or didn't know the meaning of.
Thursday: Students reread the passage and answered the second read questions.
Friday:  Students answered the third read question.
I think Wednesday was my favorite day, because it was so enlightening for me to see what words my students circled.  There were words that I expected my students to circle, but there were also words circled that really surprised me. It's important for me to have leveled reading passages, because this allows me to differentiate for my students. I've written each passage on three different reading levels.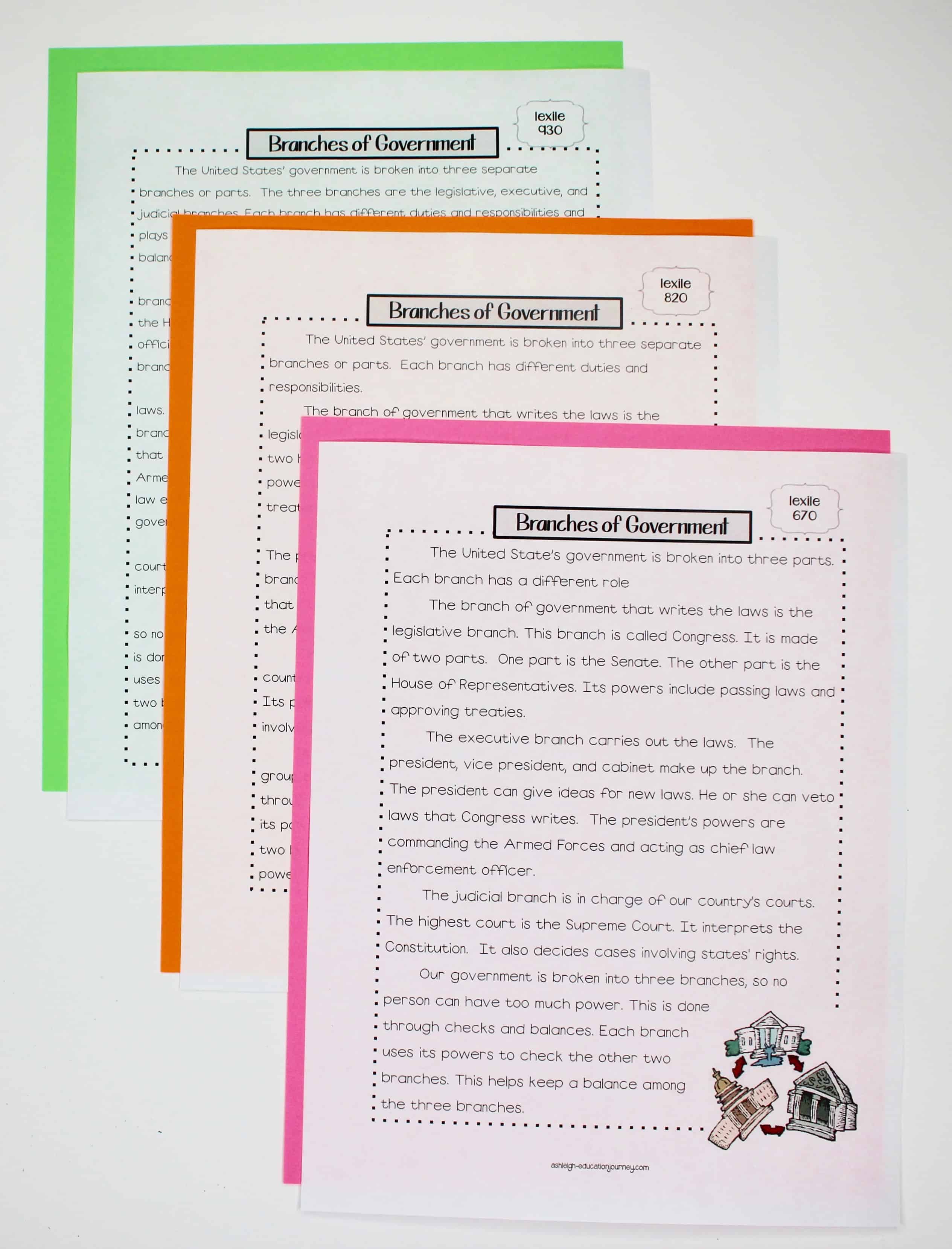 I've also written three sets of questions for each passage. The first set of questions requires students to answer explicit questions using information from the text. I always have my students underline the answer in the passage.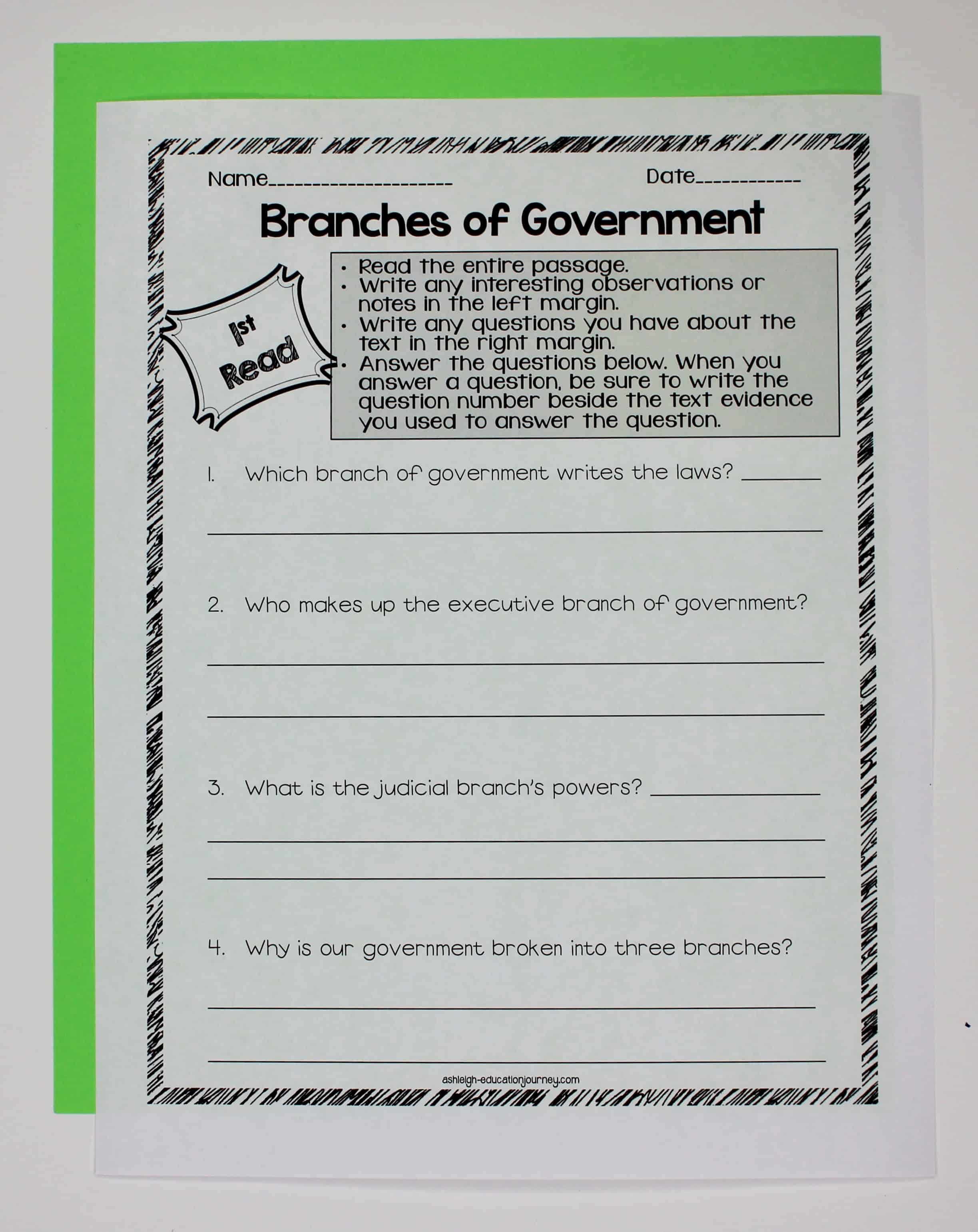 On the second set of questions, students focus on vocabulary and nonfiction text features. This is also where students think about main idea and author's purpose which are always challenging skills for students.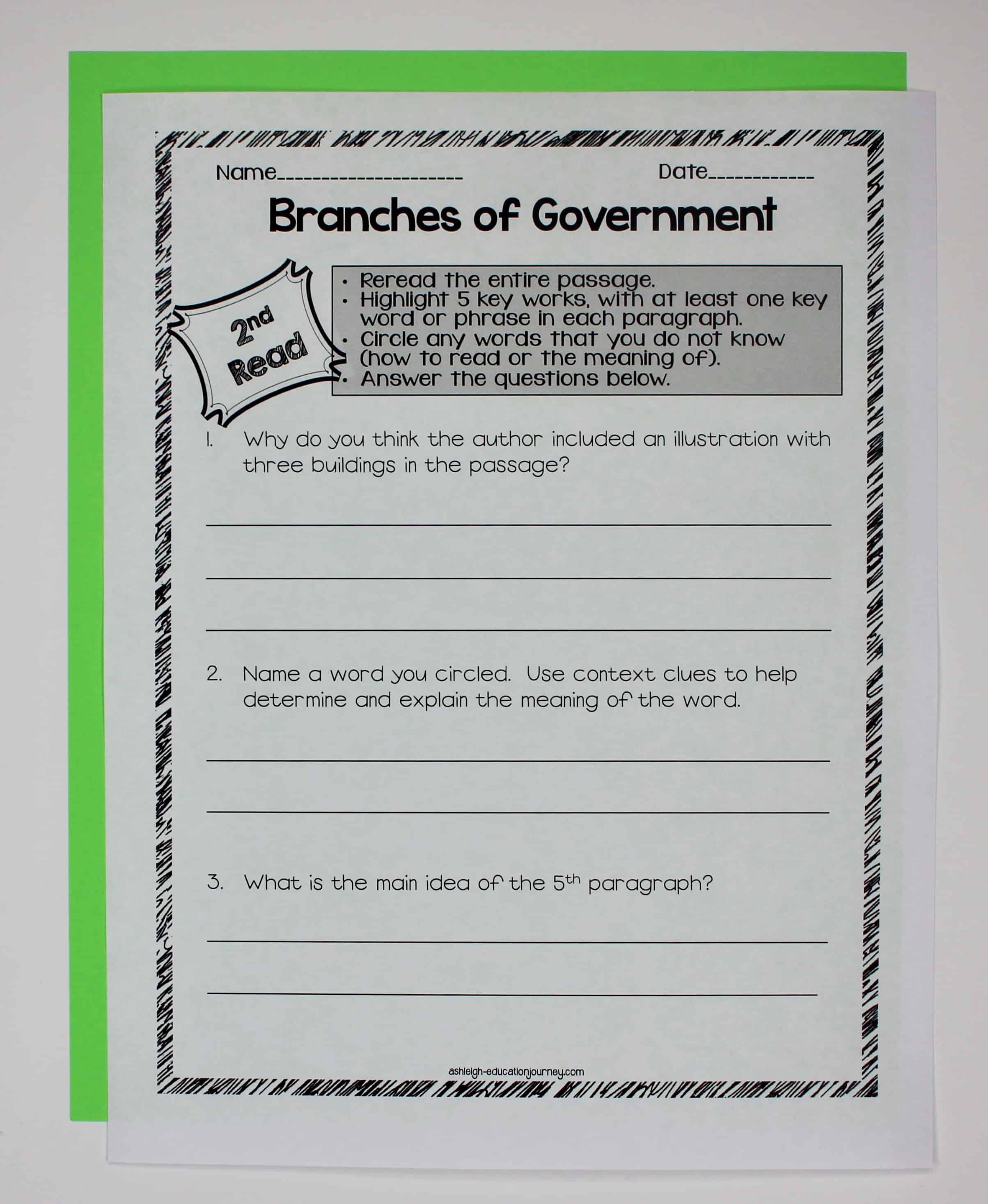 The third set of questions is where students apply informational writing strategies with a constructed response question. In this activity, students must use text evidence to support their answers.
I've written the passages on three different lexile levels to help make differentiation a little easier.  I also included a correlation chart for AR, DRA, and guided reading levels.  The topics included are:
levels of government
branches of government
government services
rights and responsibilities
democracy
I started my government unit by teaching about the three levels of government. I made a little PowerPoint presentation that explained the three levels of government in student friendly terms. You can download a copy of the PowerPoint presentation here.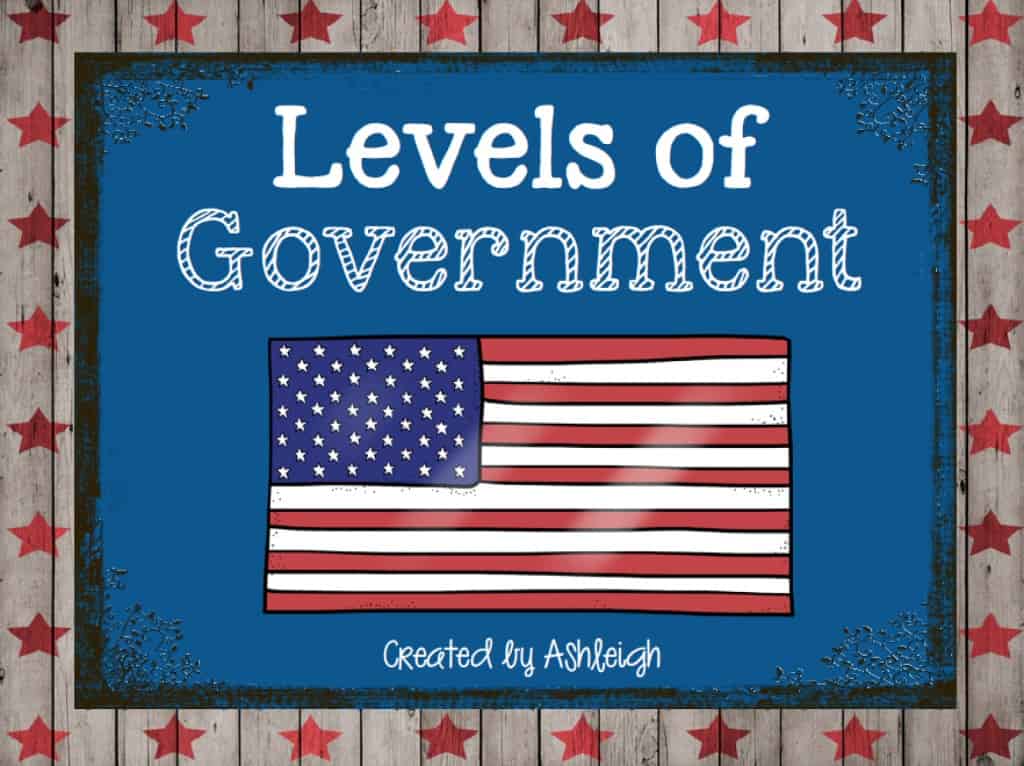 After discussing the presentation and reading a little, students completed a levels of government entry in their social studies interactive notebook.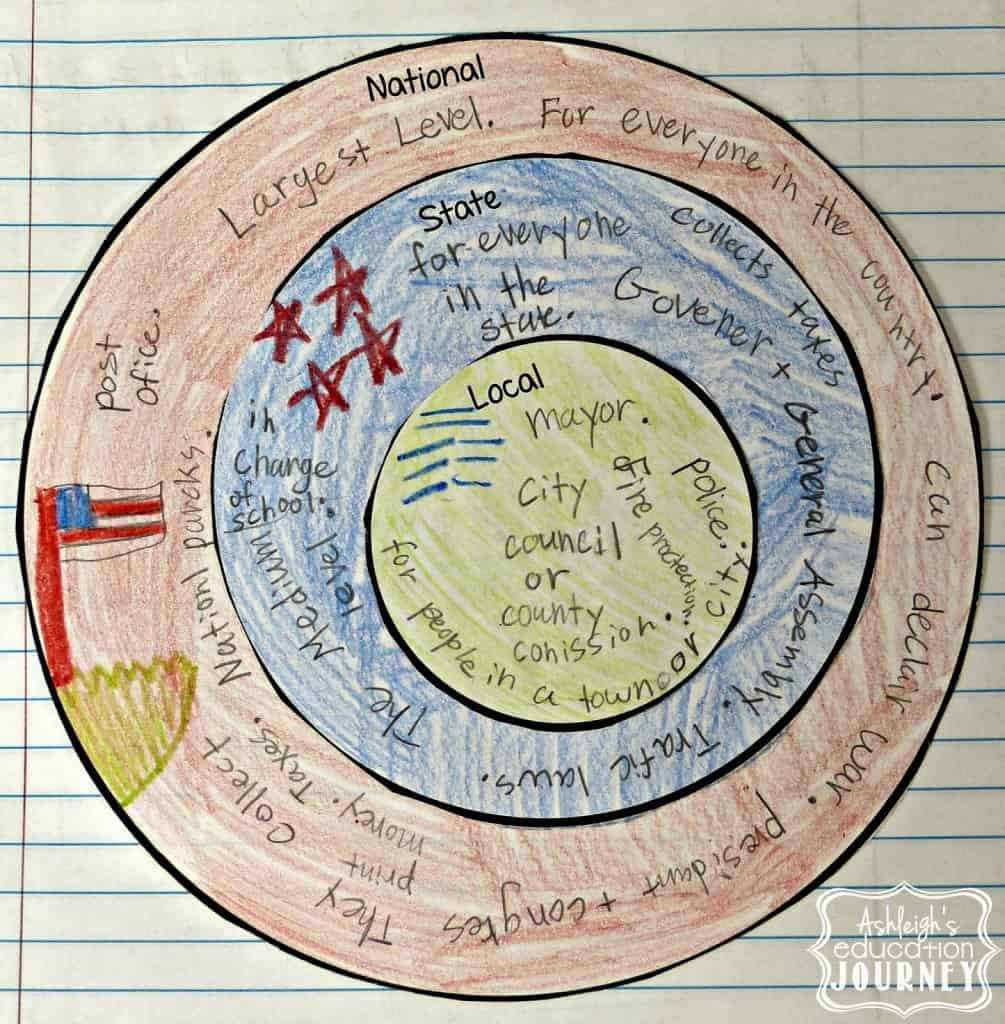 After I felt like my students were comfortable with the levels of government, I then introduced the three branches. We've watched a United Streaming movie, read some out of GA Studies Weekly, and have read a few nonfiction picture books. Students also added a 3 branches of government entry to their interactive notebook. I love that this student colored her leaves to have an autumn look. I thought that was so original!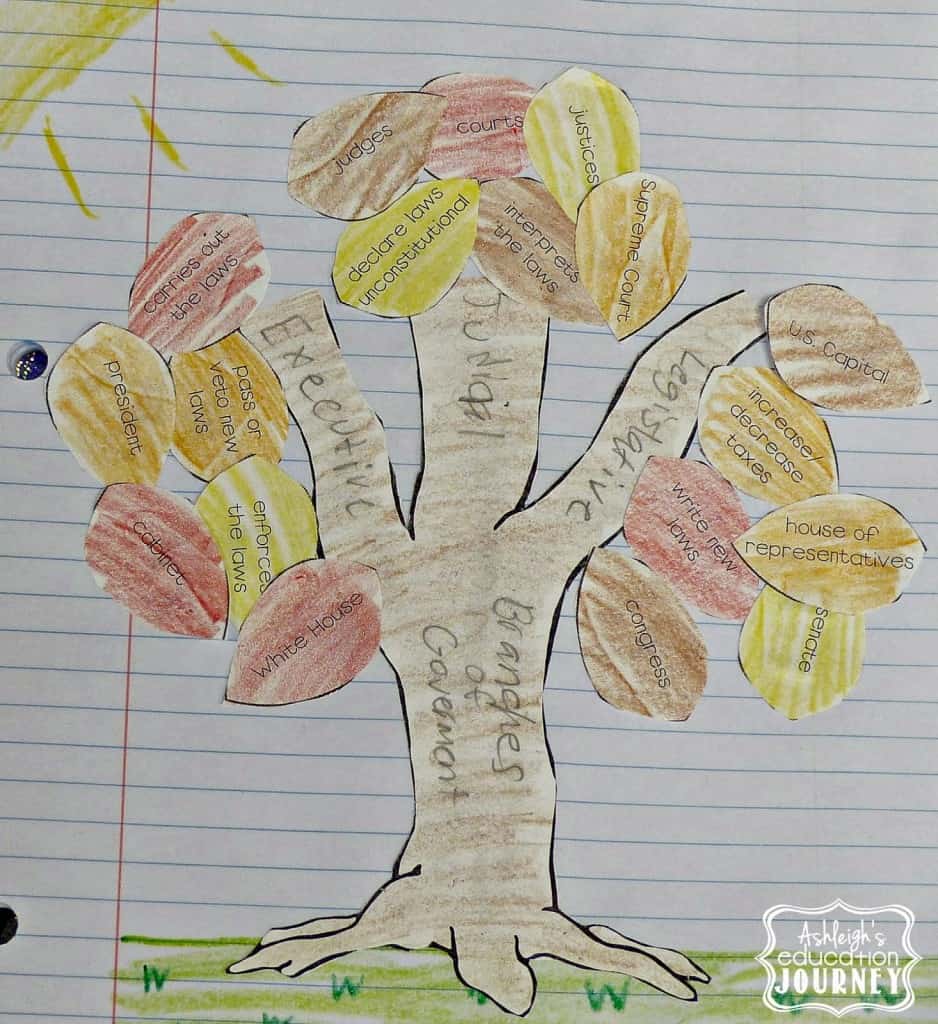 For the next few weeks, I'll teach the roles, responsibilities, and names of the three branches at each level. My goal is to make the remainder of this unit as fun and as relevant as possible, so be sure to check back in for some new ideas.
Since I never feel that my students get enough government practice, I also created a little government choice board.  It was really nice to use this in conjunction with my levels of government close reading passage. I tried to keep it really simple, so that my students could work on it independently.  You can click here for a free download of the file!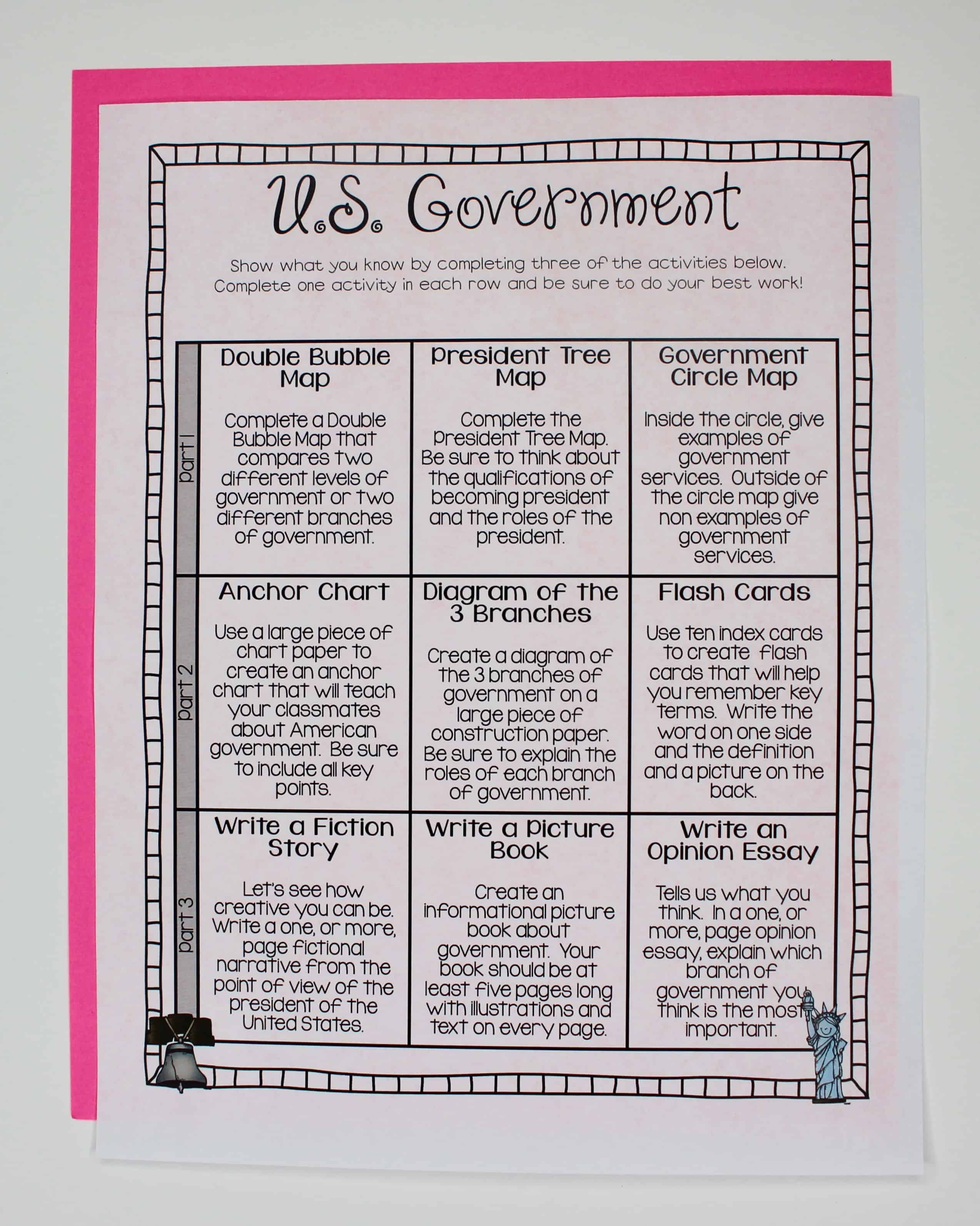 I've included both printables that you'll need for the choice board. It's a double bubble map and a circle map.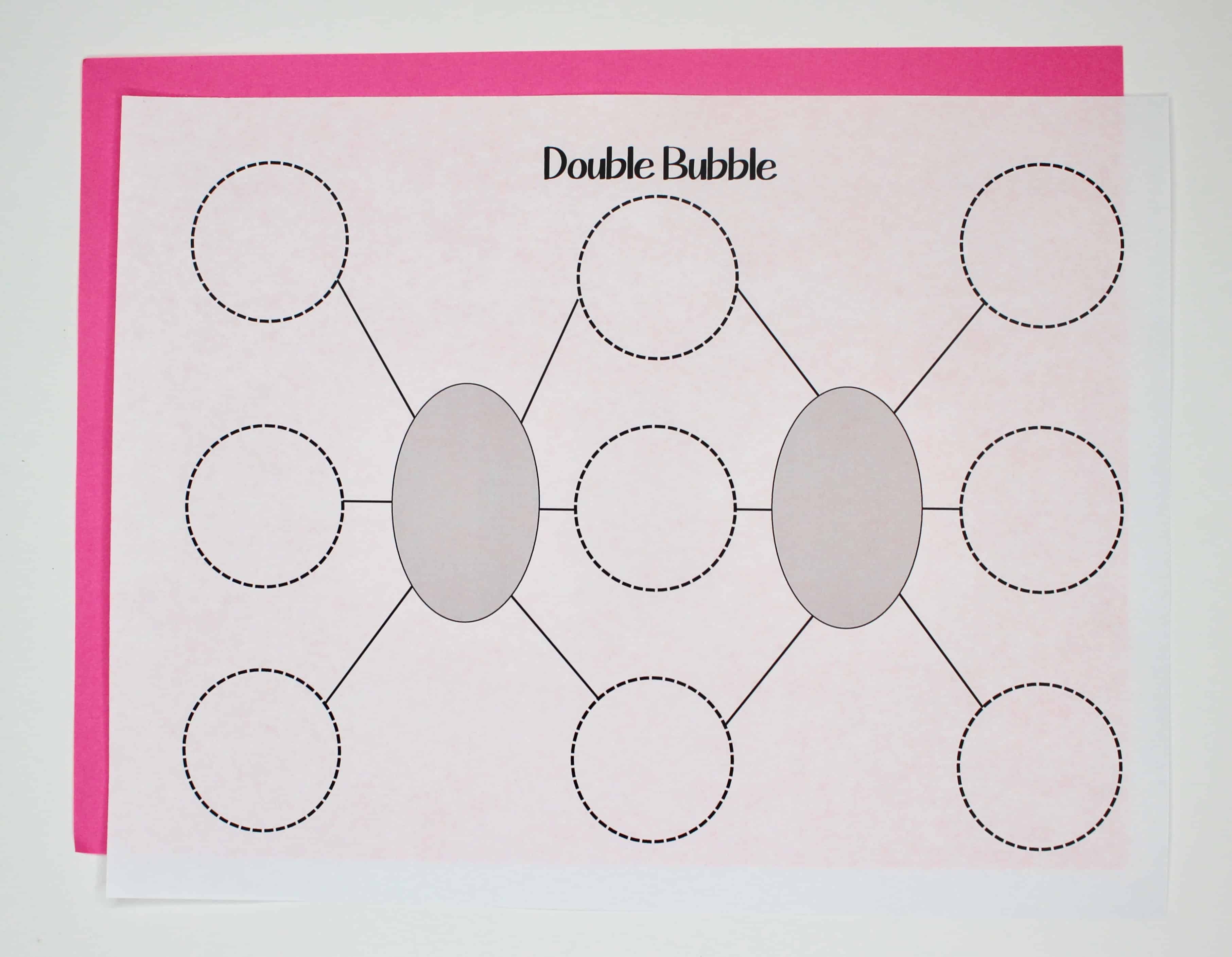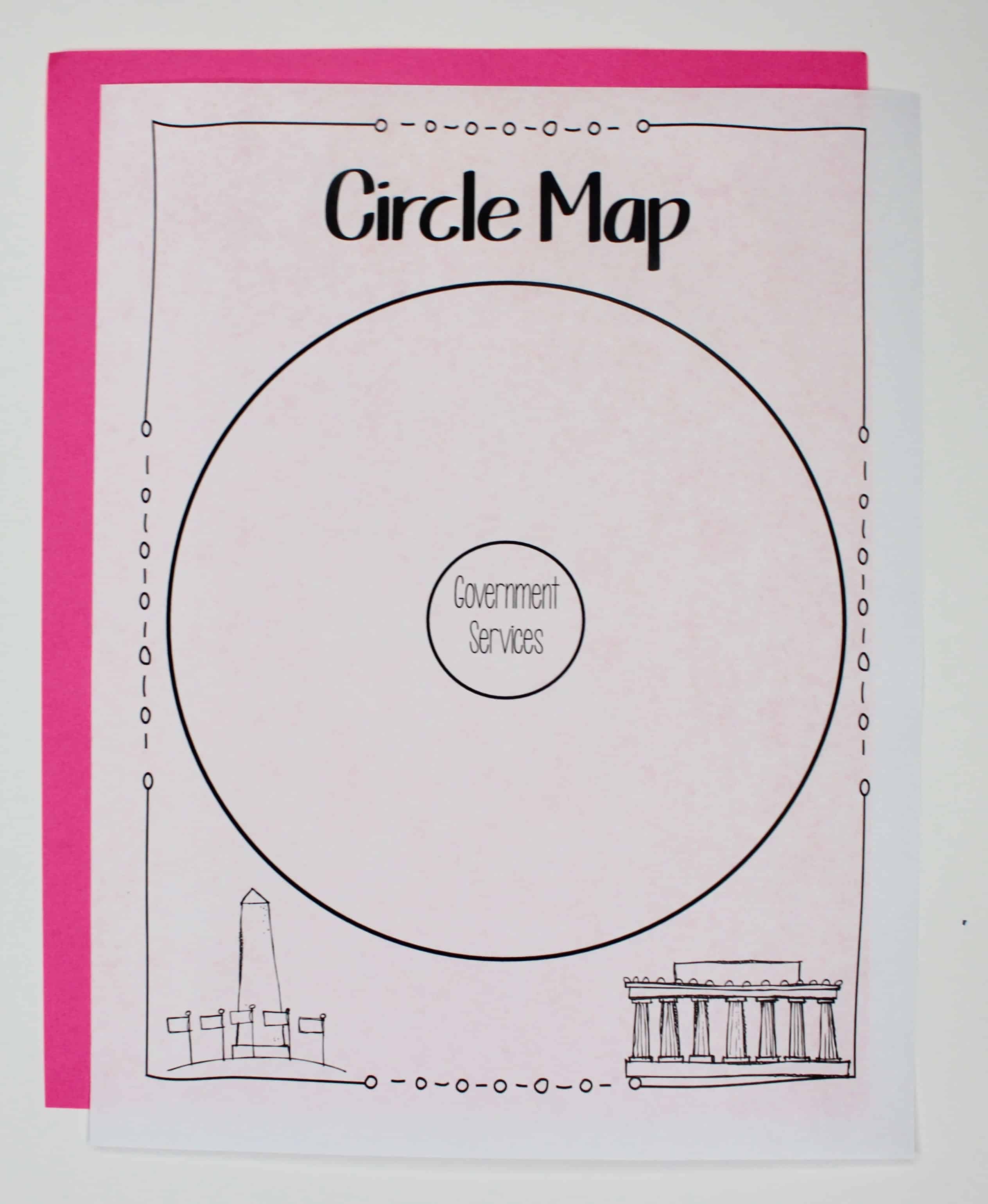 We are now full swing into our government unit, which is one of the hardest concepts I teach all year. I'm not sure how I get so lucky to teach division and government at the same time!
I actually enjoy teaching government, but it's so difficult for my students to understand. I think part of the problem is the vocabulary. There are some very big words in this unit that are difficult for students to read and pronounce, much less understand. I'm on the verge of coming up with a great idea for teaching the subject, but the idea hasn't made it's way from my mind to an actual project.