Fractions are a critical concept for upper elementary students, and fractions are a topic that often present some difficulty for students. Fortunately, there are MANY ways to make fractions meaningful and fun for students. In this post, I'll share some of my favorite strategies and resources for teaching fraction concepts to upper elementary students.
When teaching fractions, I always begin by teaching students the concept of fractional parts of the whole. I first model how to identify and make equal parts from a whole and show examples and non-examples of partitioning shapes into equal parts. I place several pieces of chart paper around the room and labeled each piece of paper with halves, thirds, fourths, and fifths. Then, I give my students a large piece of construction paper, and they use the construction paper to cut out different shapes and to partition them into equal pieces to create halves, thirds, etc. Students had to use a variety of shapes, so I didn't let them cut all squares or even all squares and rectangles. After students partitioned their shapes, they taped the shape to the corresponding piece of chart paper. This allows me to address any misconceptions about equal sized parts.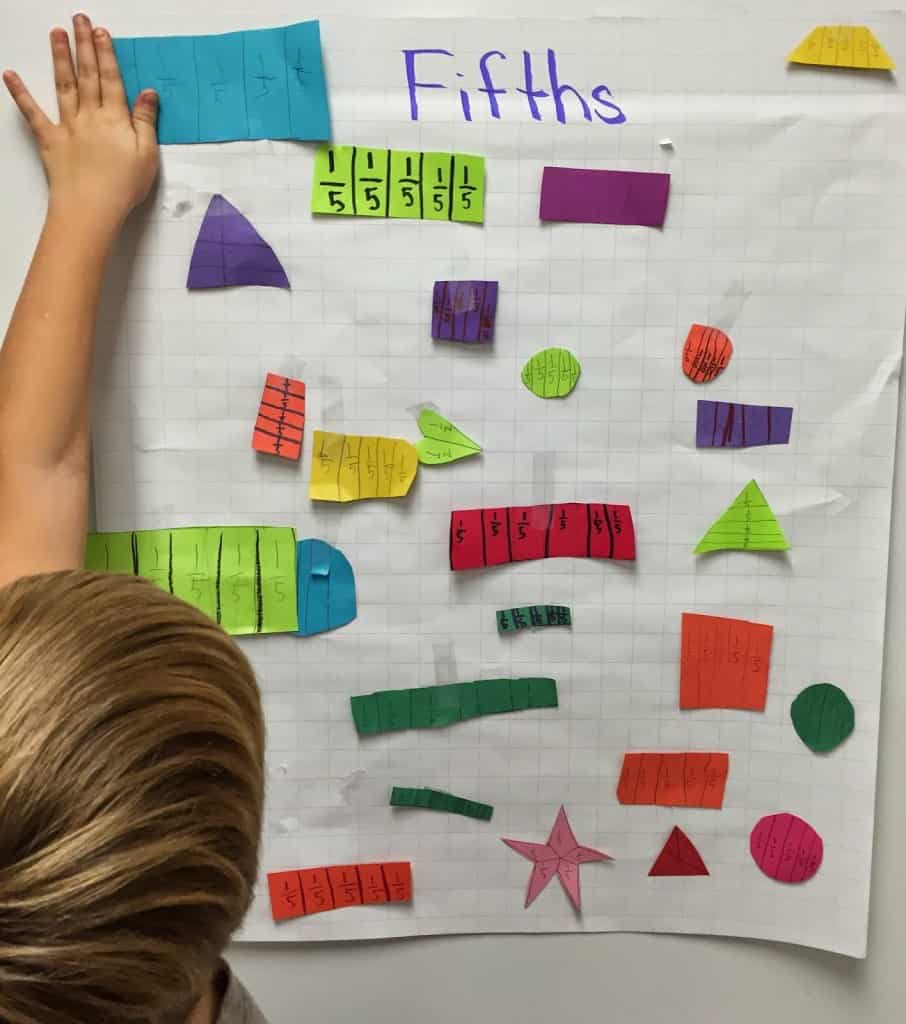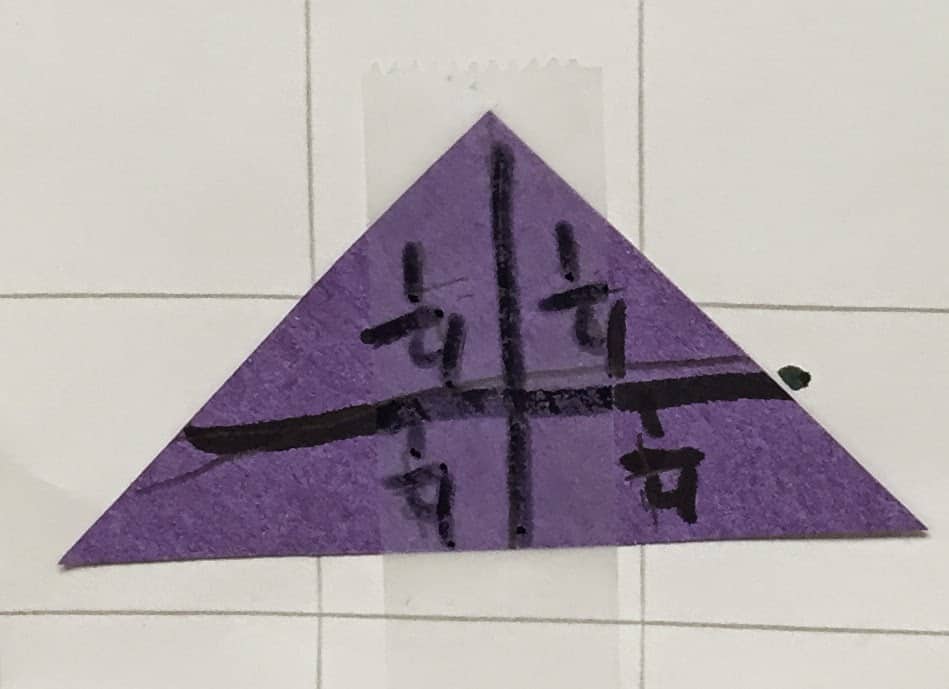 I then begin teaching the idea of fair shares through sharing tasks written as a word problem. Students initially perform sharing tasks by distributing items one at a time, and when there are leftover pieces, those items must be subdivided. I love watching how different students approach this differently. Some students first share the whole items and distribute the leftovers, and other students slice every piece into equal parts and then distribute the pieces. When I first started teaching third grade, I thought the brownie task would be too difficult for my students, but I was wrong. It's true that students may not know how to correctly write a fraction, but I can help with that in the task. My real goal was to get my students thinking about equal parts and equal pieces. In the pizza task below, I intentionally include problems where there would be whole pizzas shared, as well as only fractional parts shared, because I don't want to isolate mixed numbers into a unit of their own. You can find a collection of my third grade lessons here and fourth grade lessons here.
Third Grade Task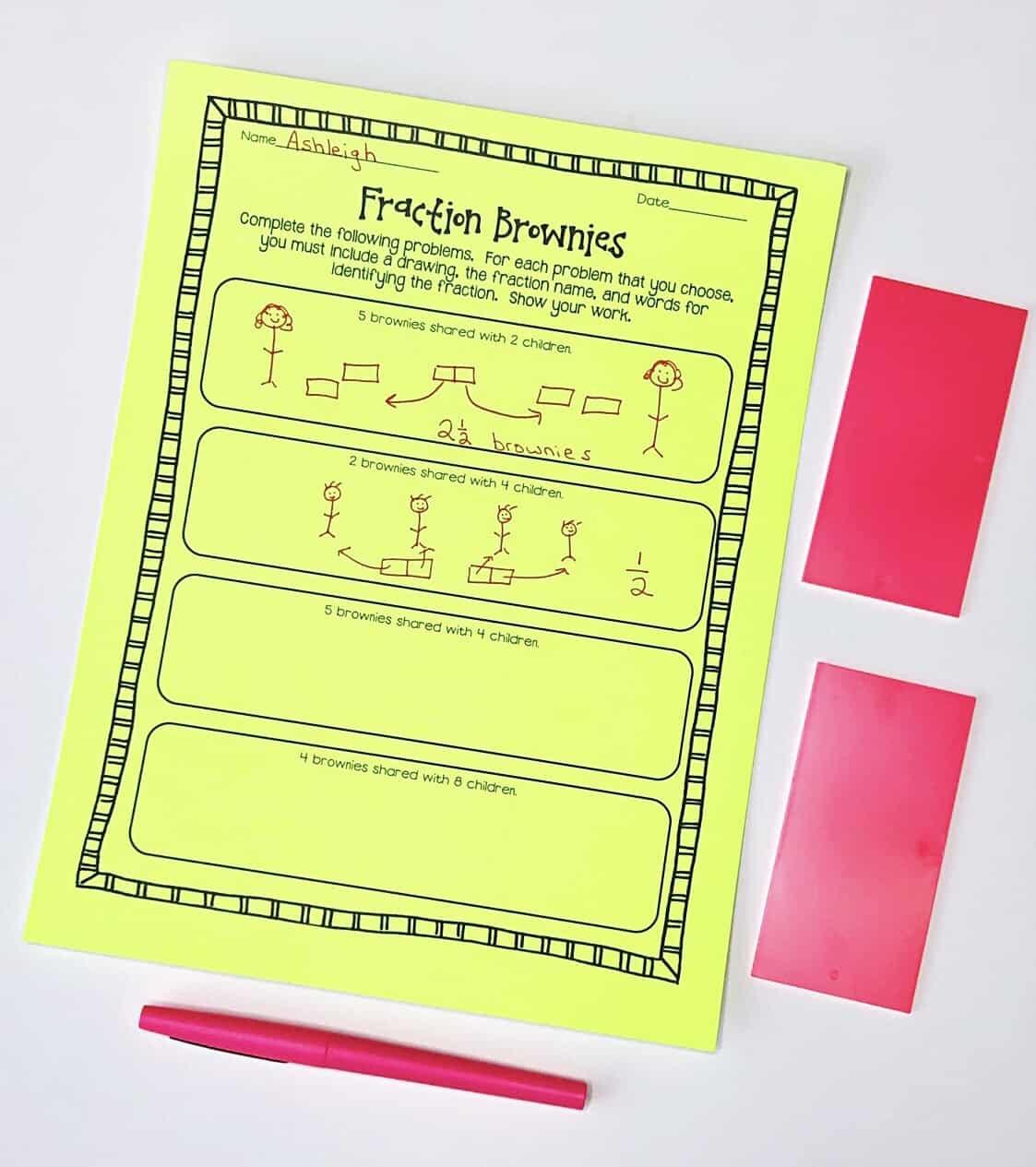 Fourth Grade Task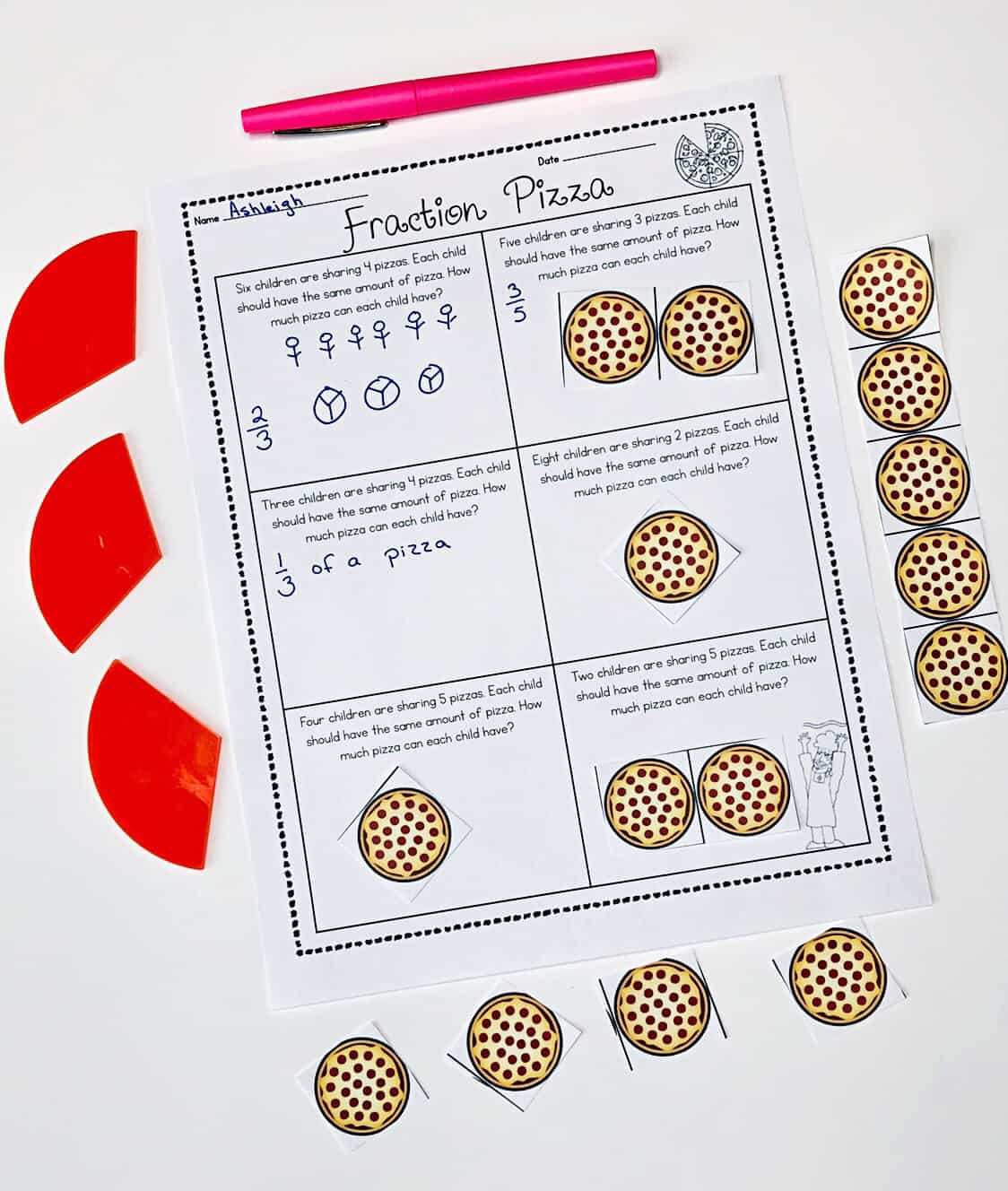 After I feel that my students have an understanding of fair shares, I begin to use models for fractions, with area models, length models, and set models. I like to first introduce area models, and I try to incorporate a wide variety of models. I commonly use circles, grid paper, and pattern blocks. However, I avoid using pre-labeled fraction bars or fraction circles, because I want my students to know that the size of a whole can change and that everything relates back to the whole. When I use a length model, I often use a fraction bar or number line. I do not spend a lot of time working with set models, but when I do I typically use two-color counters. The following fraction model lessons are from my third grade unit's area model, length model, and set model lessons. I don't spend quite as much time on this when I'm teaching fourth grade.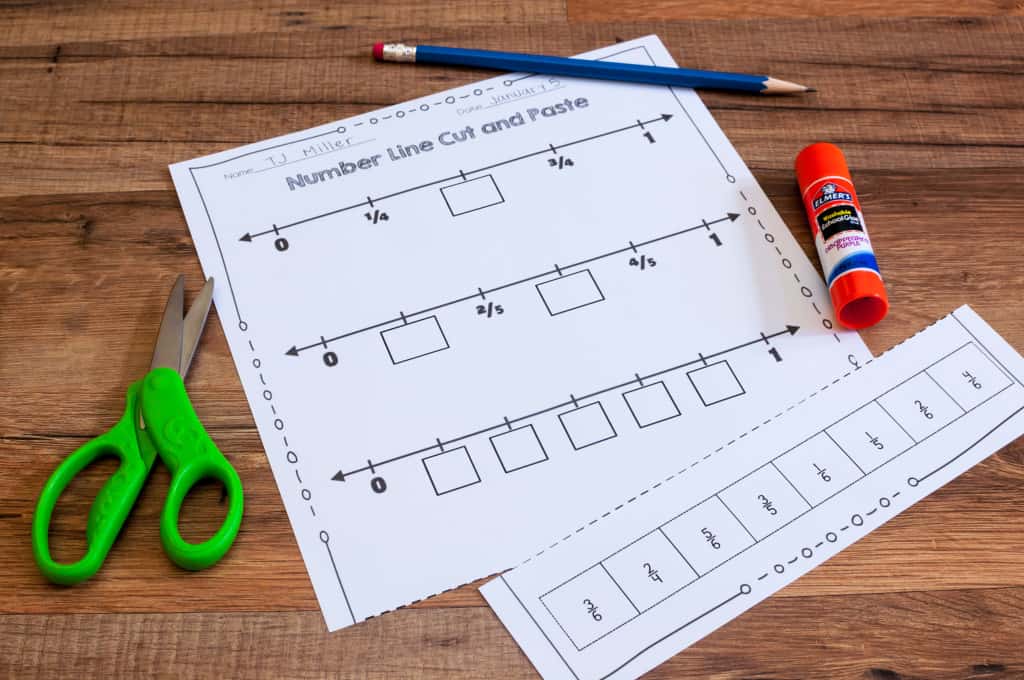 Confession: I actually teach these lessons in my classroom, and there is no way I have time to take nice pictures as I teach, so I take my pictures at home. I didn't have any Skittles for this lesson, so I improvised with M&Ms. I took one for the team and ate the brown ones.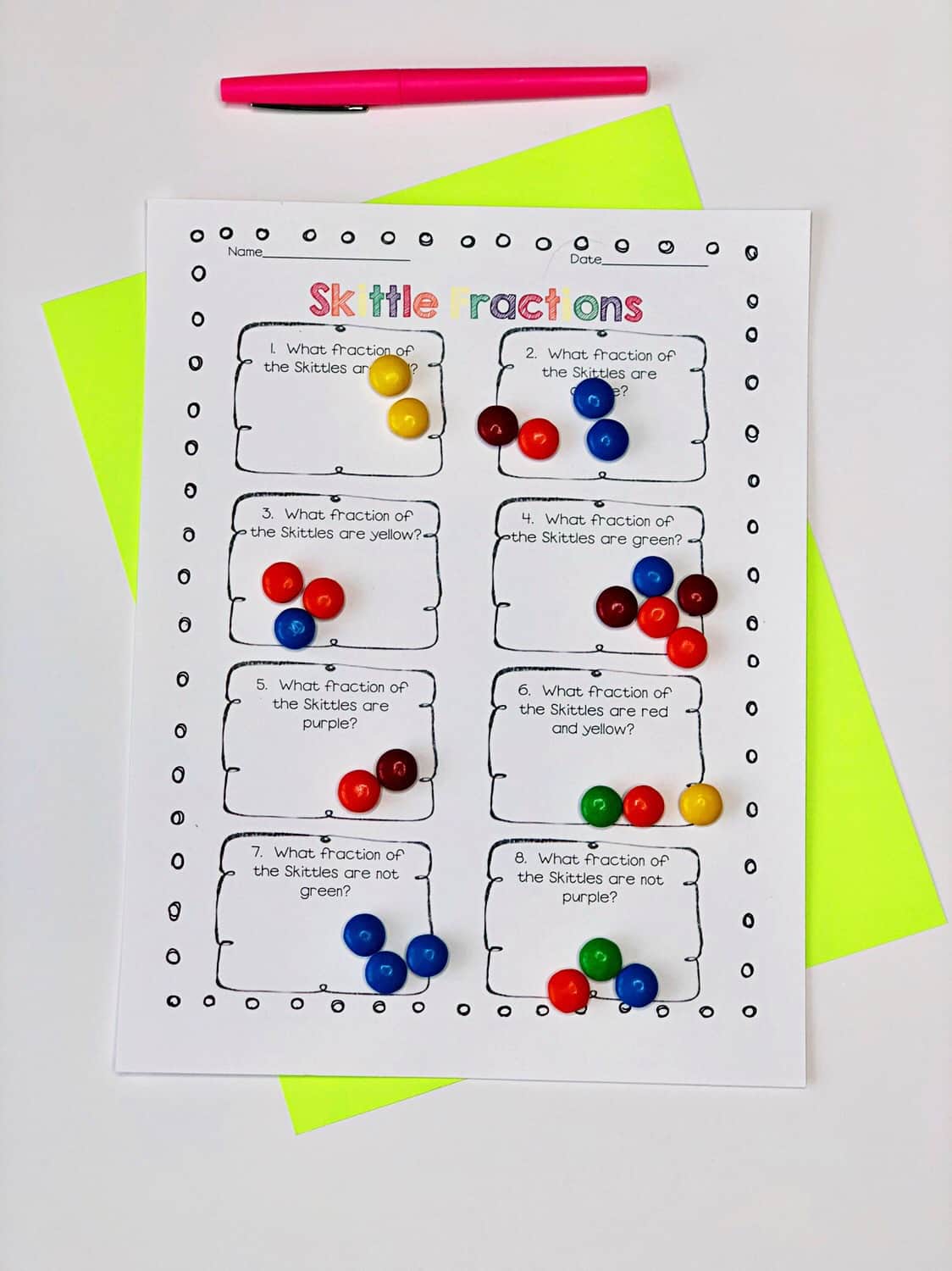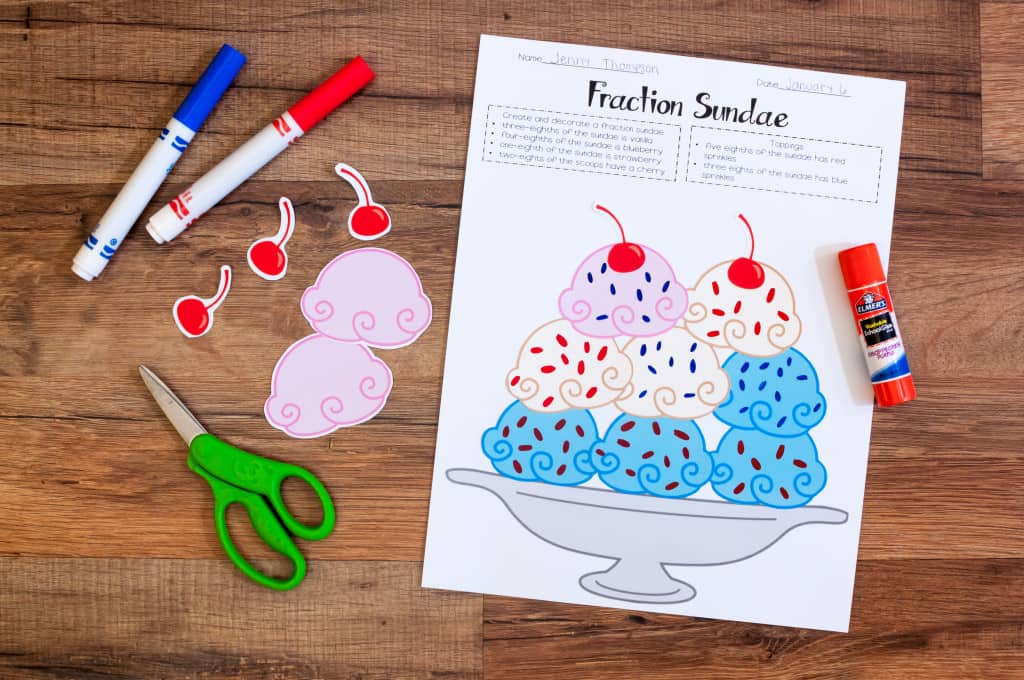 After showing various fraction models, I move to fraction symbols and teach the vocabulary of fractional parts. I explain that the numerator is the counting number that tells how many shares or parts we have. Then I teach that the denominator is what is being counted and/or how many parts it takes to have a whole. To help students generalize this concept, I give students the opportunity to see how different wholes can e designated in the same model. This prevents a given fractional part from being identified with a special shape or color.
Third Grade Lesson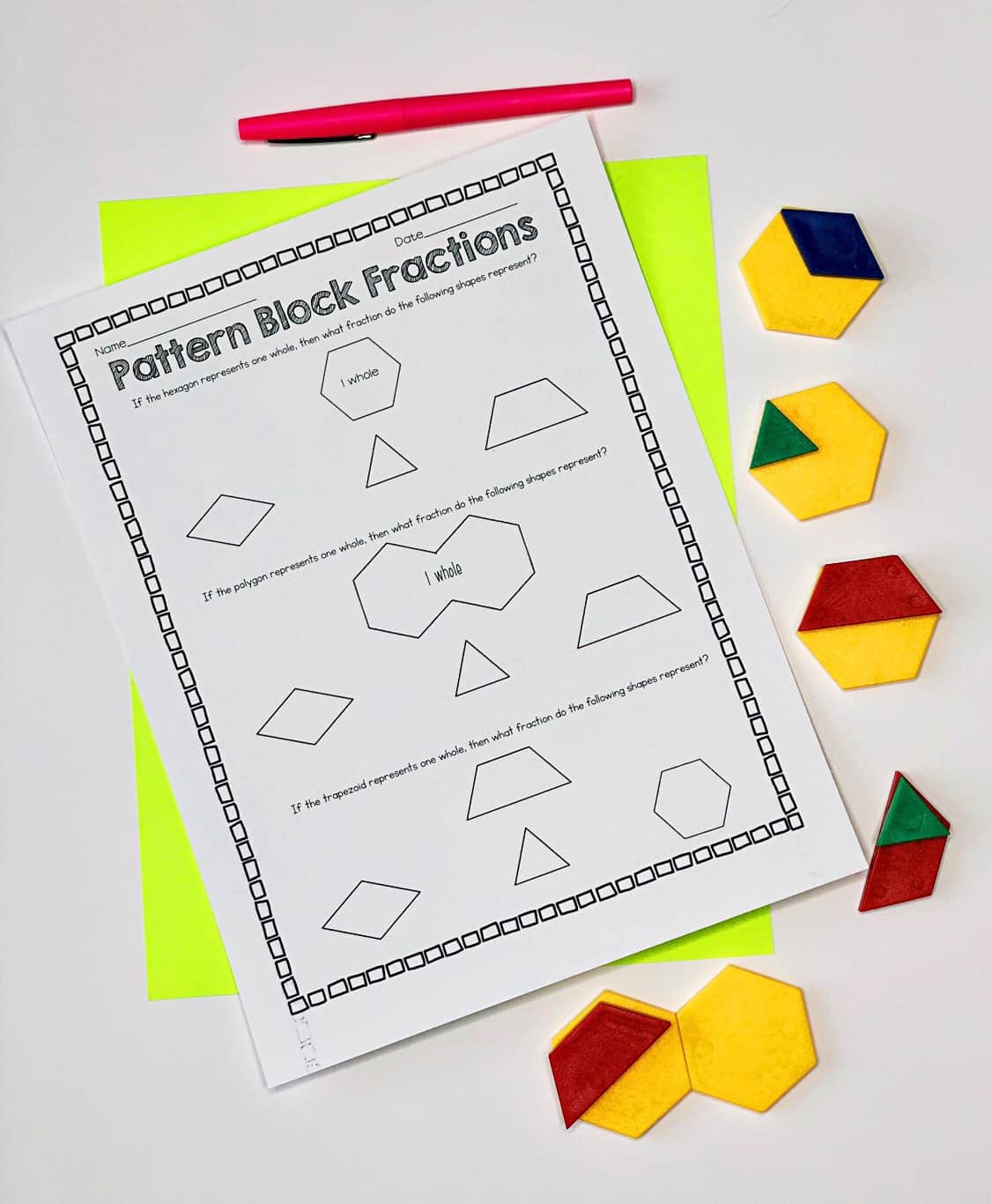 It is essential that students understand that the number of equal parts that make up a whole determines the name of the fractional part. This allows students to realize that when they know the type of part they are counting, they know when they get to one whole. Students should learn to think of counting fractional parts the same way they would any other time one-sixths, two-sixths, three-sixths, etc. As students learn to conceptualize fractions, they do not need to arrange pieces into one whole to determine if their fractional part is more or less than a whole. I make a point of NOT telling students that if the numerator was larger than the denominator the fraction was larger than a whole, because I wanted students to discover that on their own to make it meaningful, rather than a rule.
Fourth Grade Lesson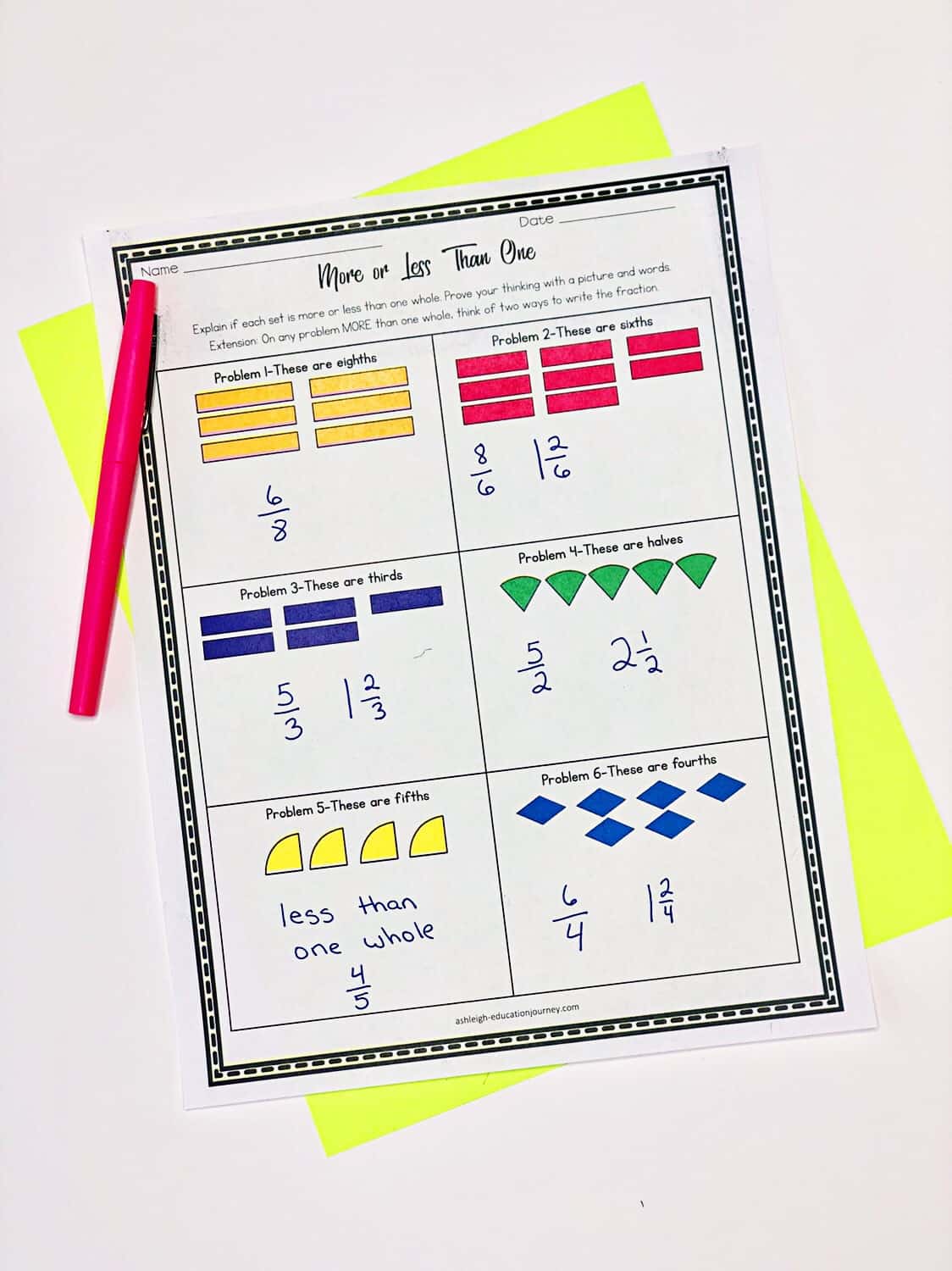 Once students have counted fractional parts beyond a whole, they already know how to write an improper fraction. I do teach students how to write a mixed number, but I don't teach students the rule for converting mixed numbers to fractions. To allow students to discover this on their own, I give students a task where they are given a mixed number or an improper fraction and students write the fraction in a different form and explain their answer with pictures and words.
Fourth Grade Lesson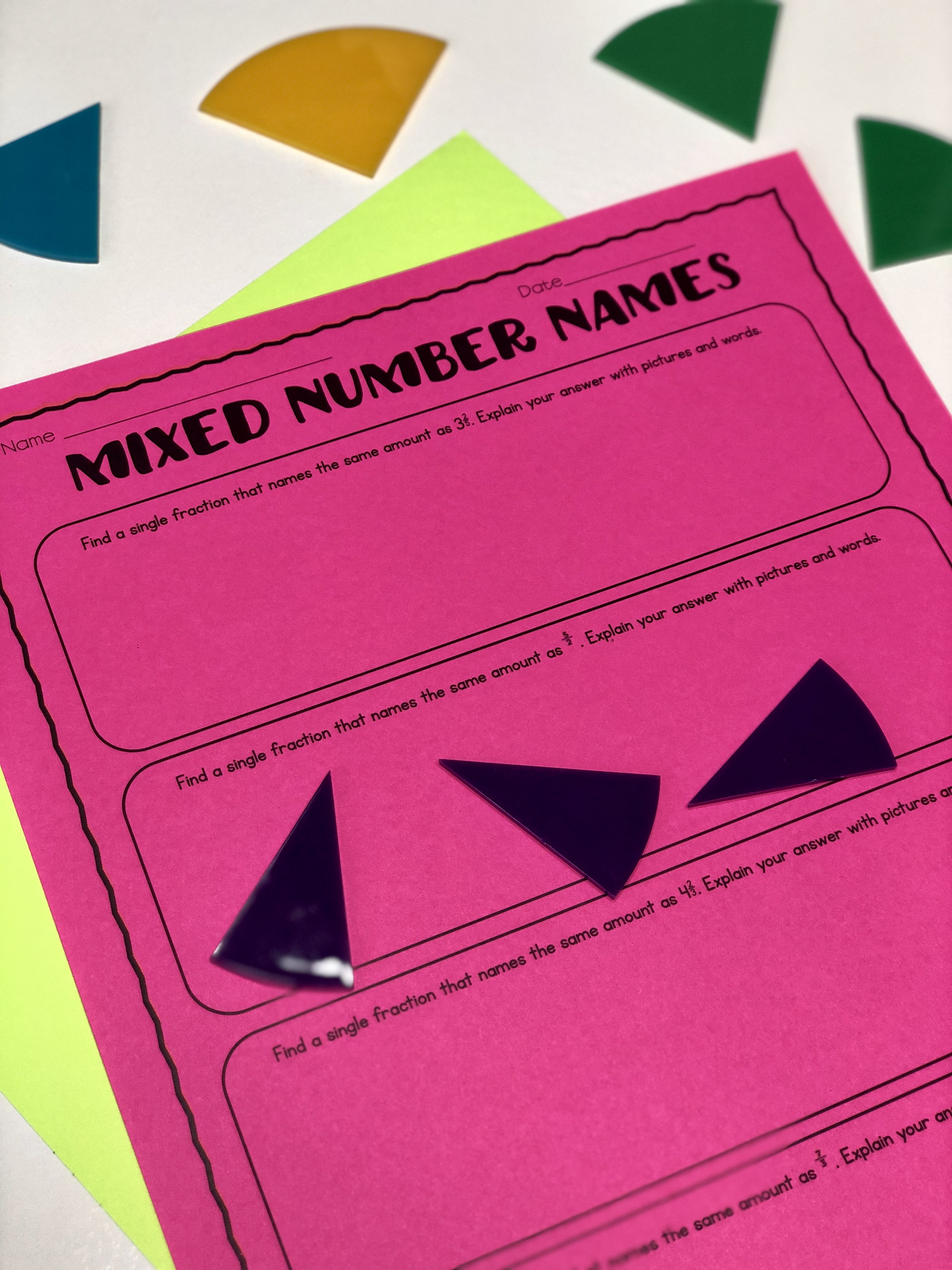 As I move through our fraction unit, I try to instill number sense where students have an general idea of how big a particular fraction is. I teach students than an importance benchmark fraction is one-half. This number sense will later help students as they begin to compare and compute with fractions.
Fourth Grade Lesson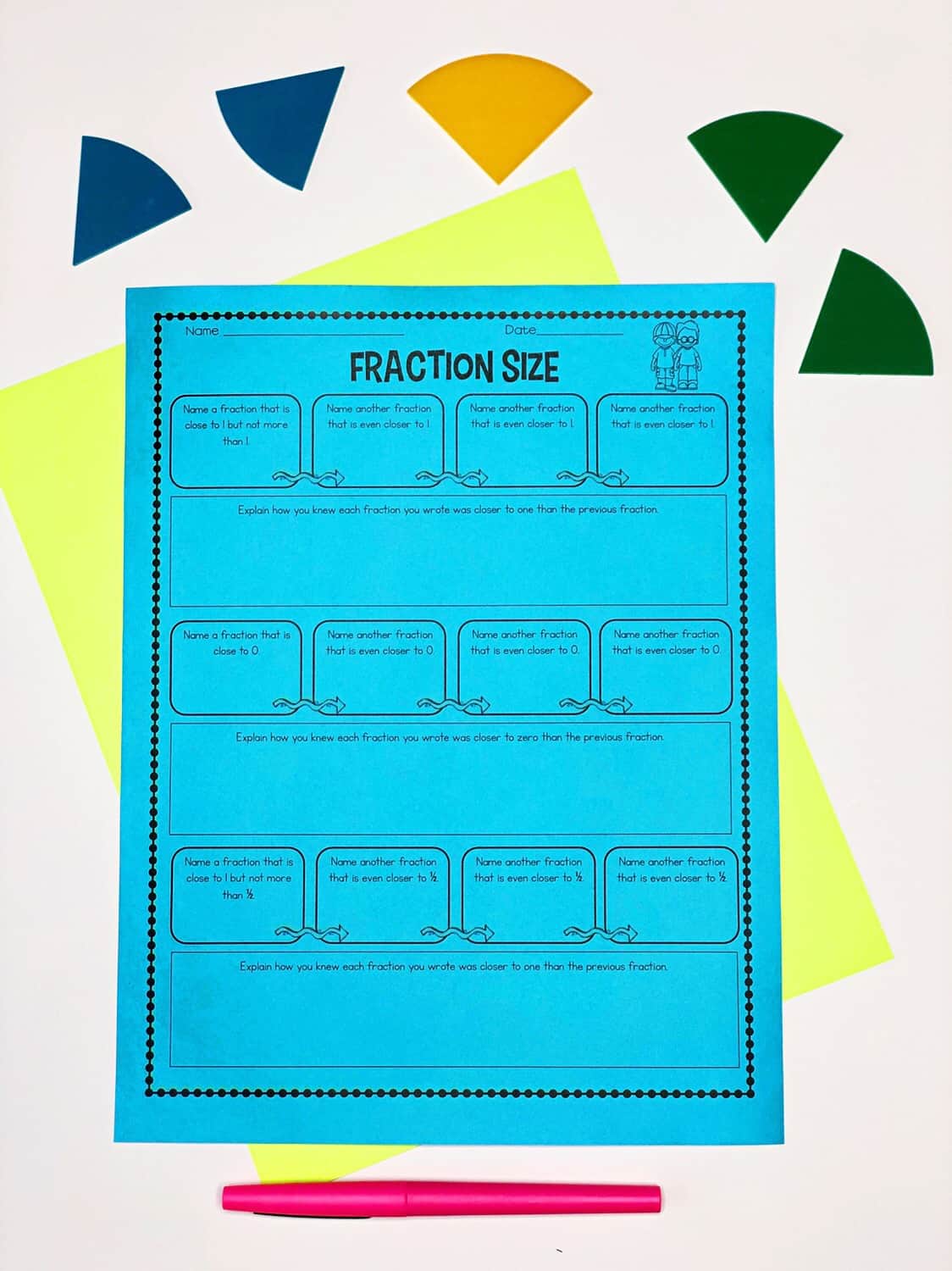 These concepts and lessons are what allow students to work efficiently with fractions and more advanced math concepts. Even though some of these concepts are not stated in my standards or assumed that students have mastered the concepts from previous years, I always begin my faction until by helping students build a strong understanding of the concept of fractions. After I have taught my introductory lessons, I follow the concepts with extended opportunities for practice.
The pages below are examples of extra practice that I give students on an as-needed basis. These are all from my No Prep Fractions pack.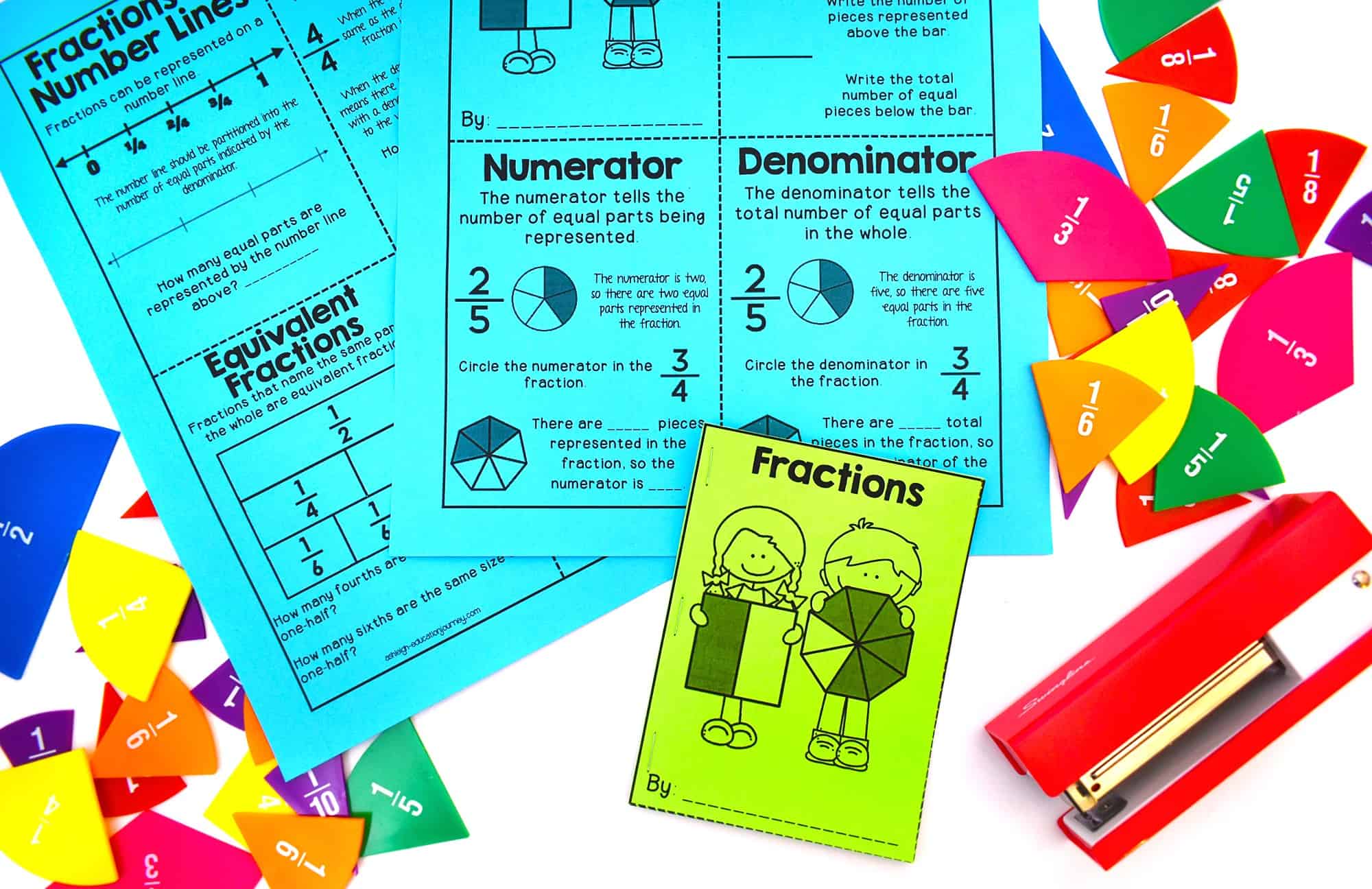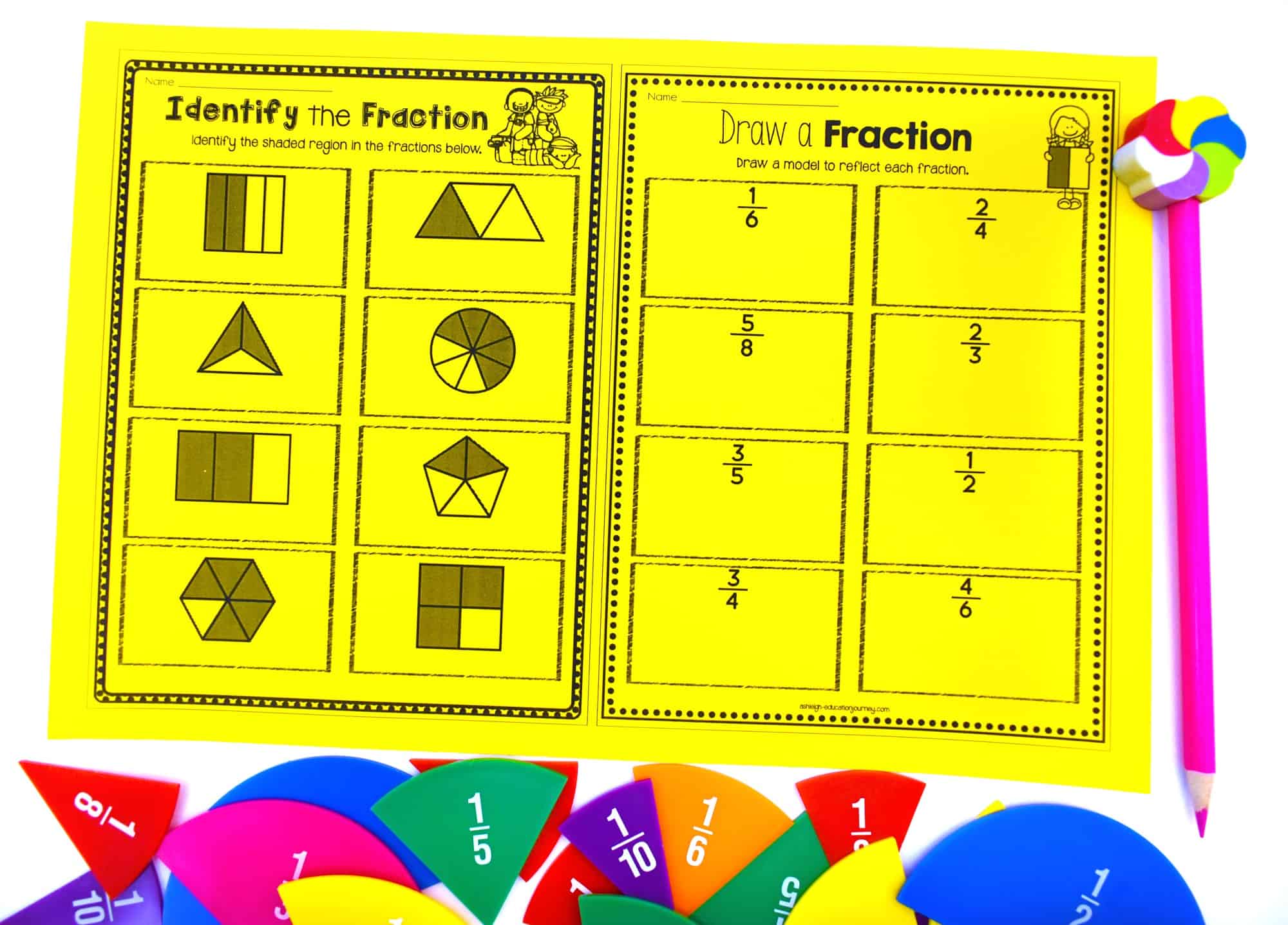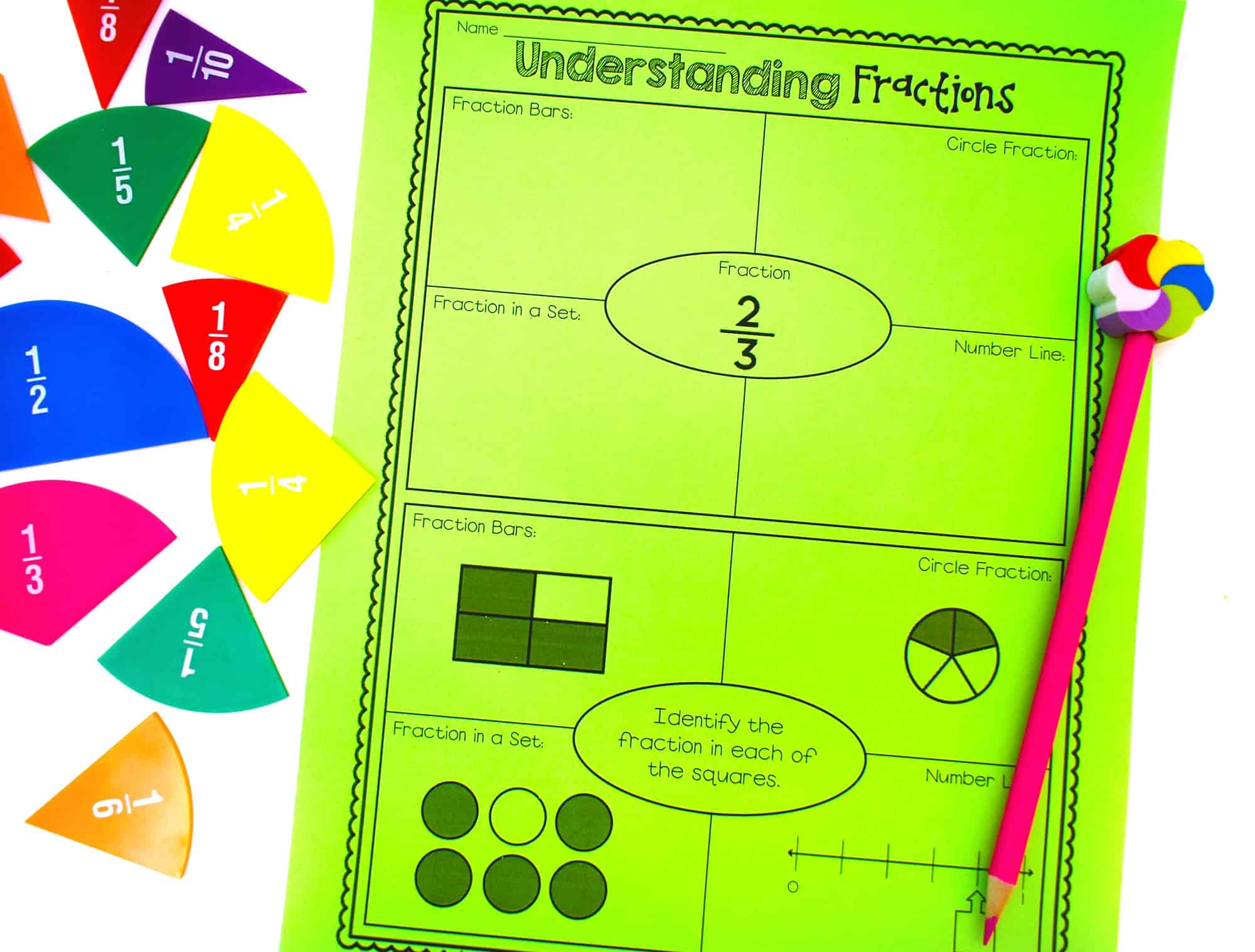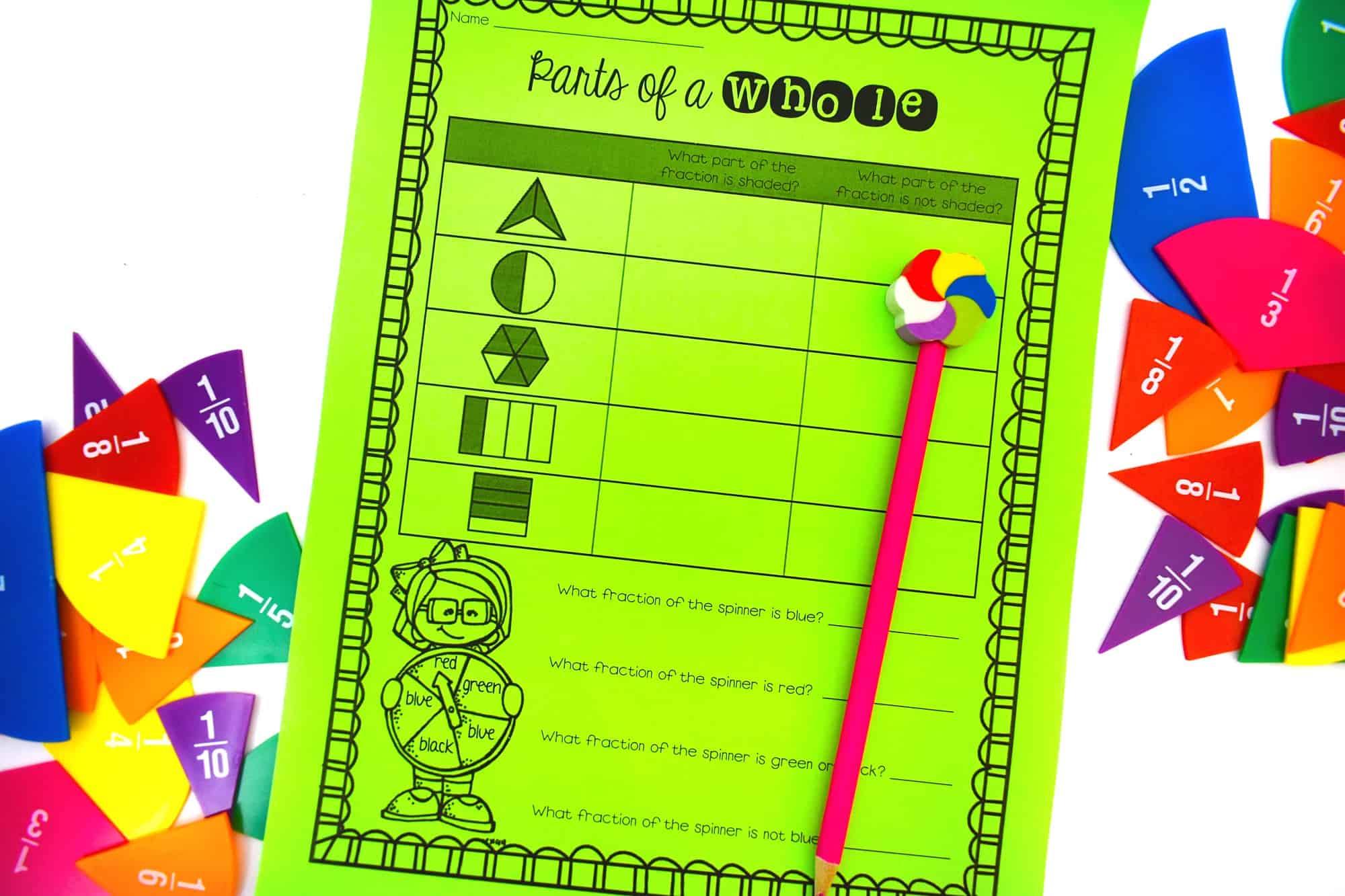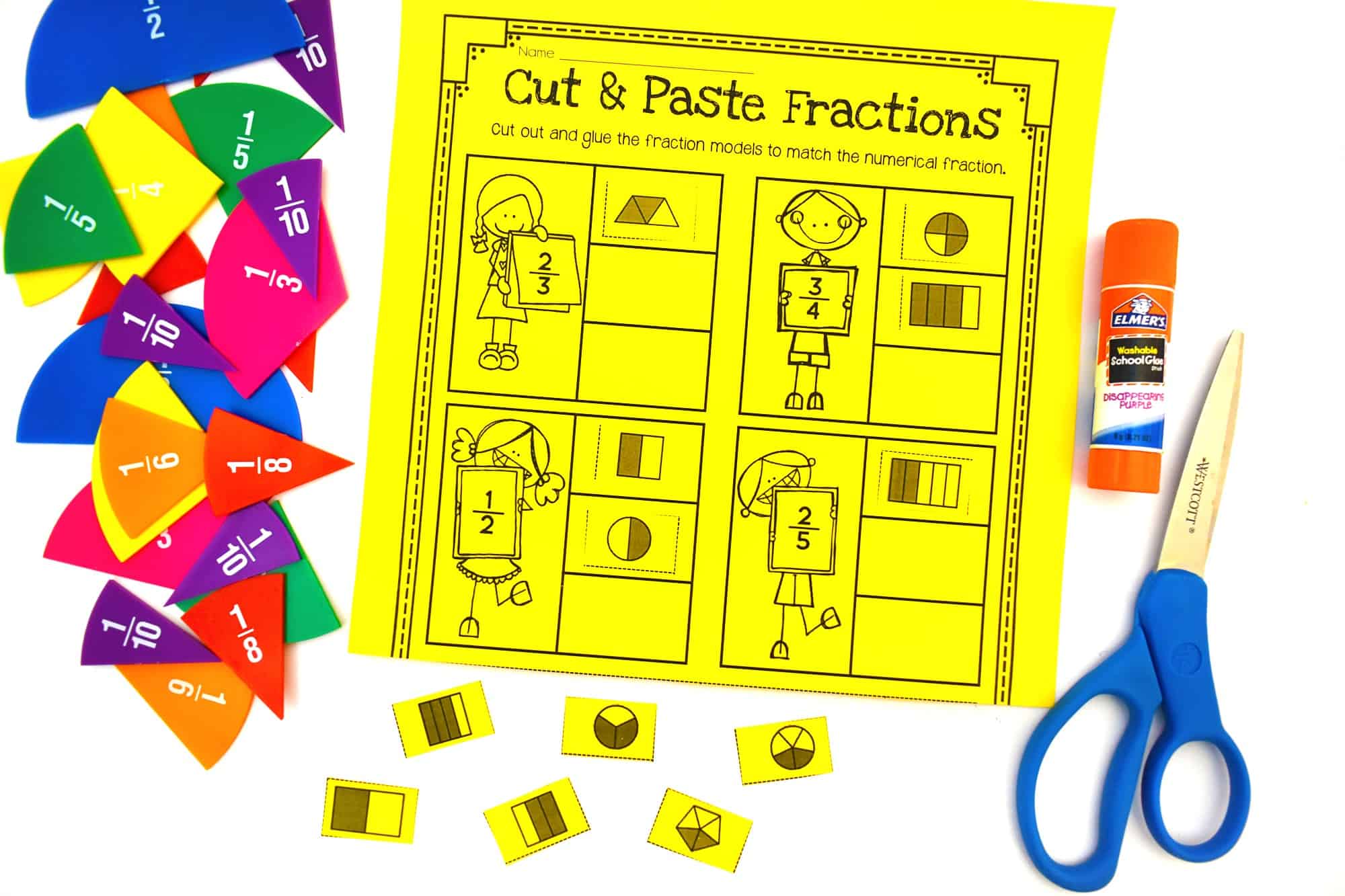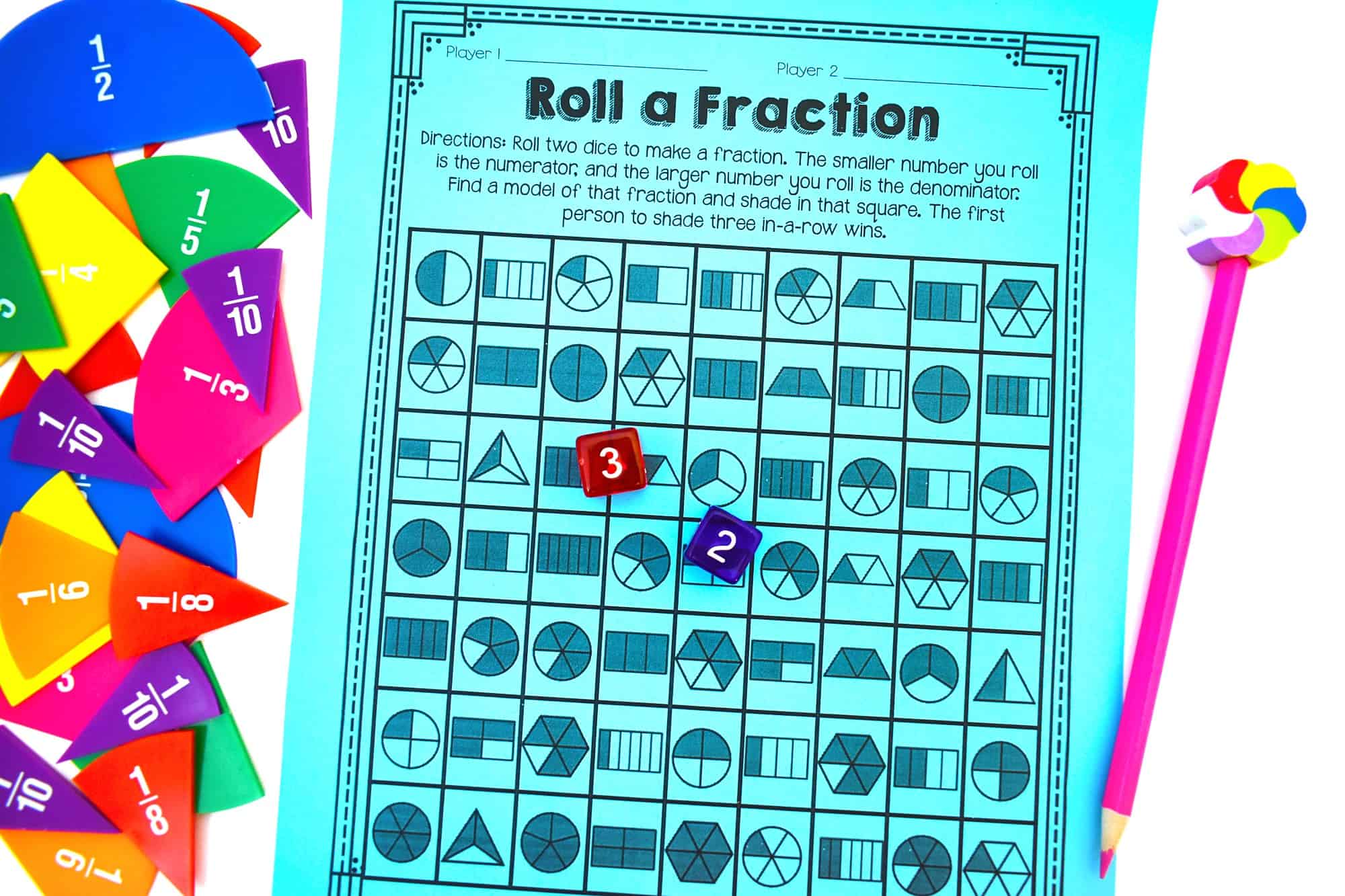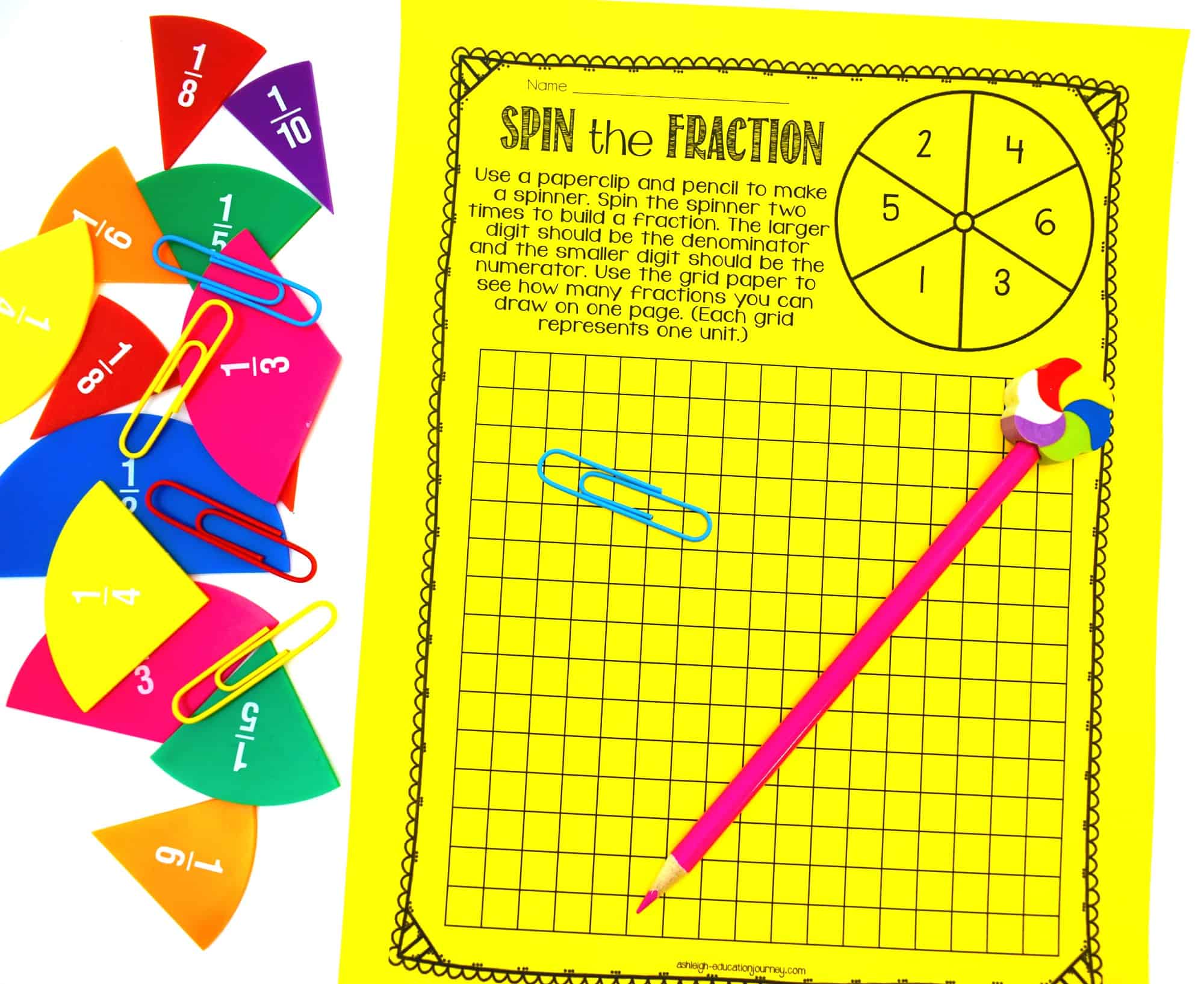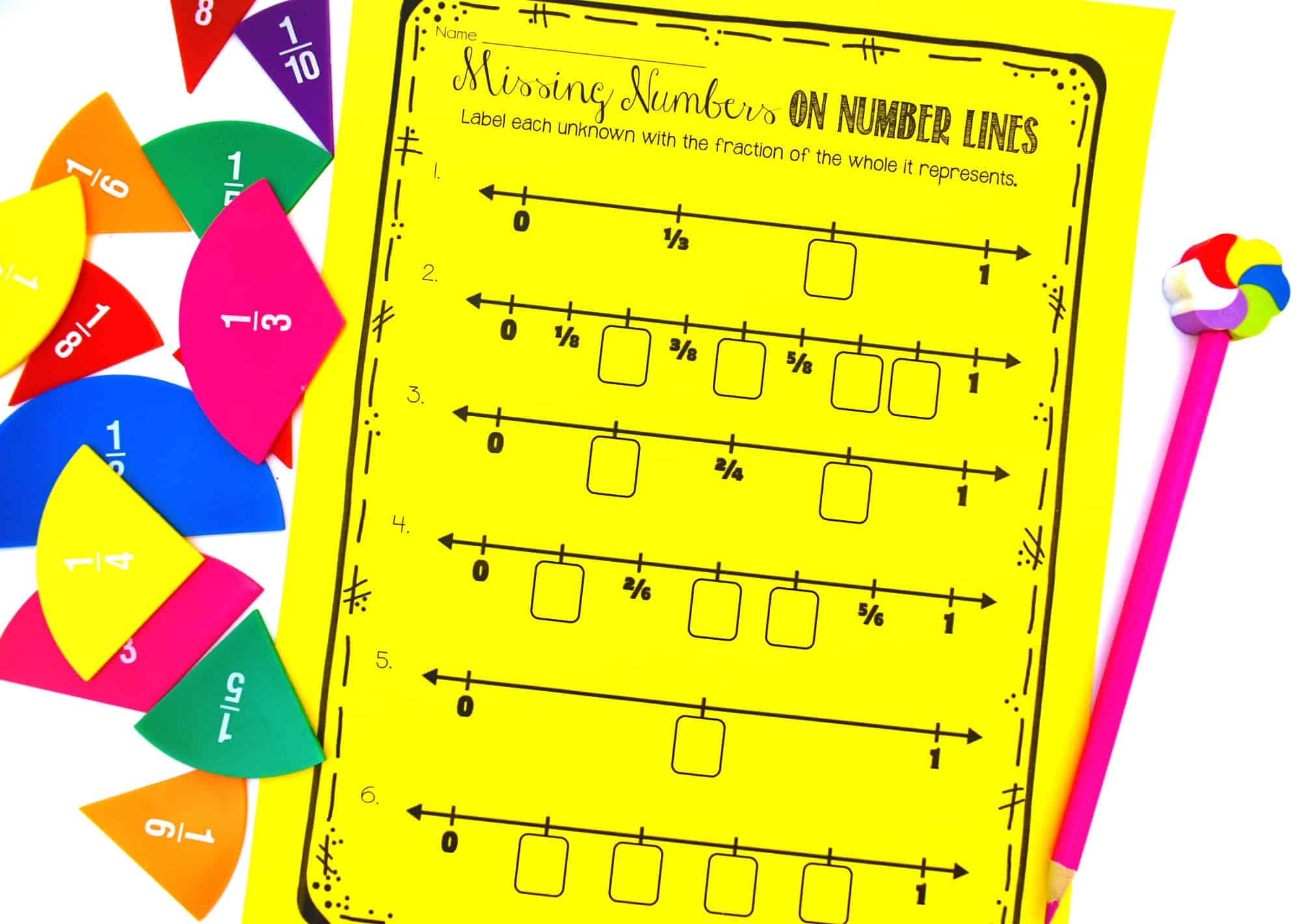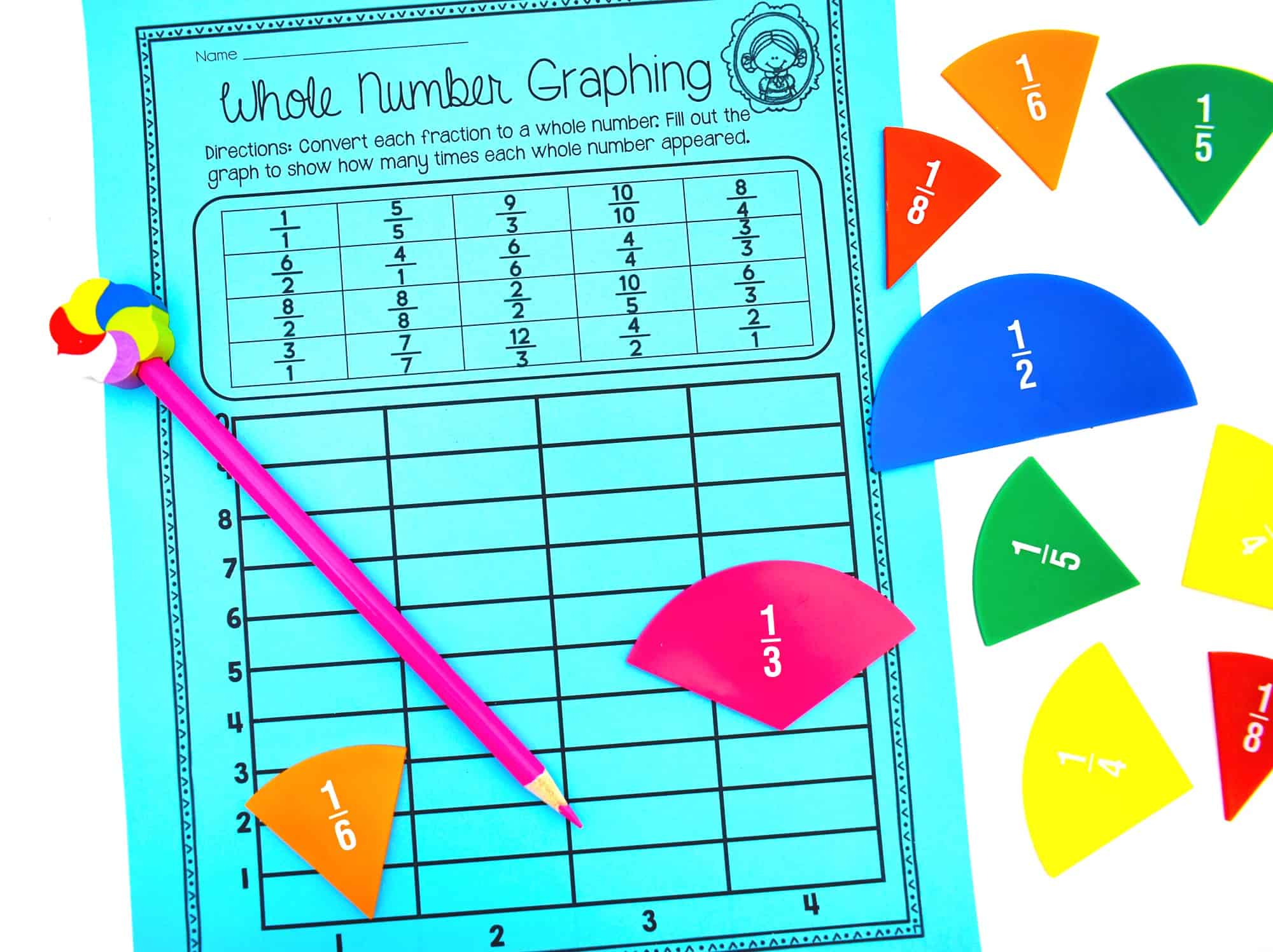 I have a whole blog series on fractions ready to go! Up next is comparing fractions. I think you're going to love it!
You can find the comparing fractions post here!