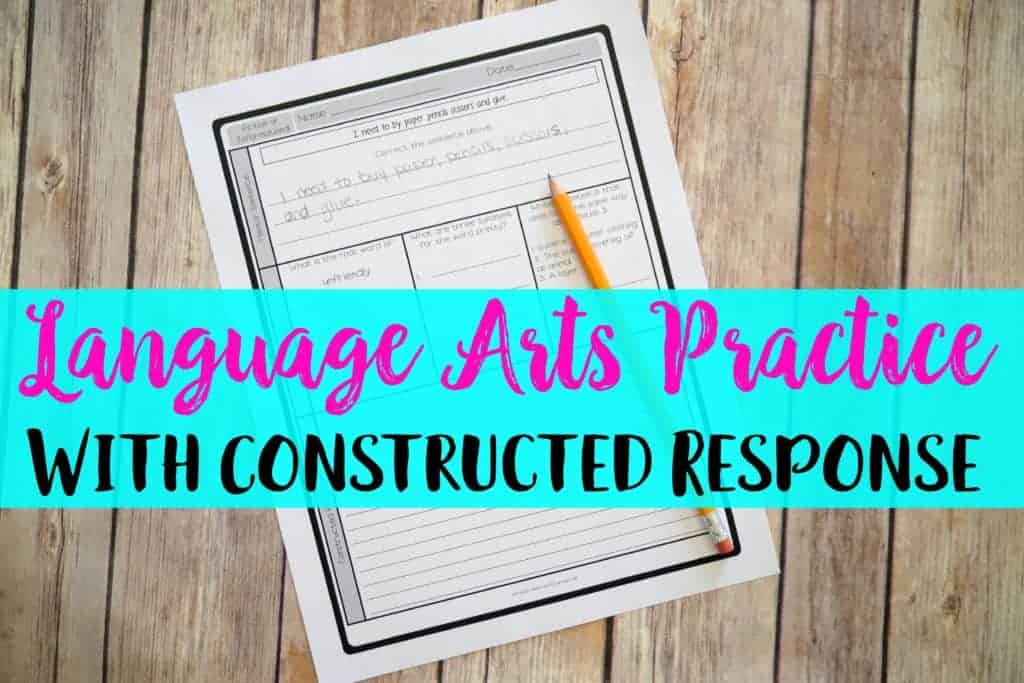 As much as I try to ignore it, the stress of high stakes testing has been creeping up on me lately. I try to put it out of my mind and have faith in my students, but it's much easier said than done. Let's face it, my value as a teacher is determined by those test scores, and we're all going into the test blind this year. That's where my language arts practice comes in.
I'm a big believer that test prep should begin at the beginning of the school year through sound instruction on appropriate content. I don't believe that test prep is something that should be crammed down students' throats the last couple months of the school year. I've created a couple new products that I started using in January to help with test prep. I'm using them to practice and review skills that historically give my students trouble, as well as practice multi-part problems for constructed response questions.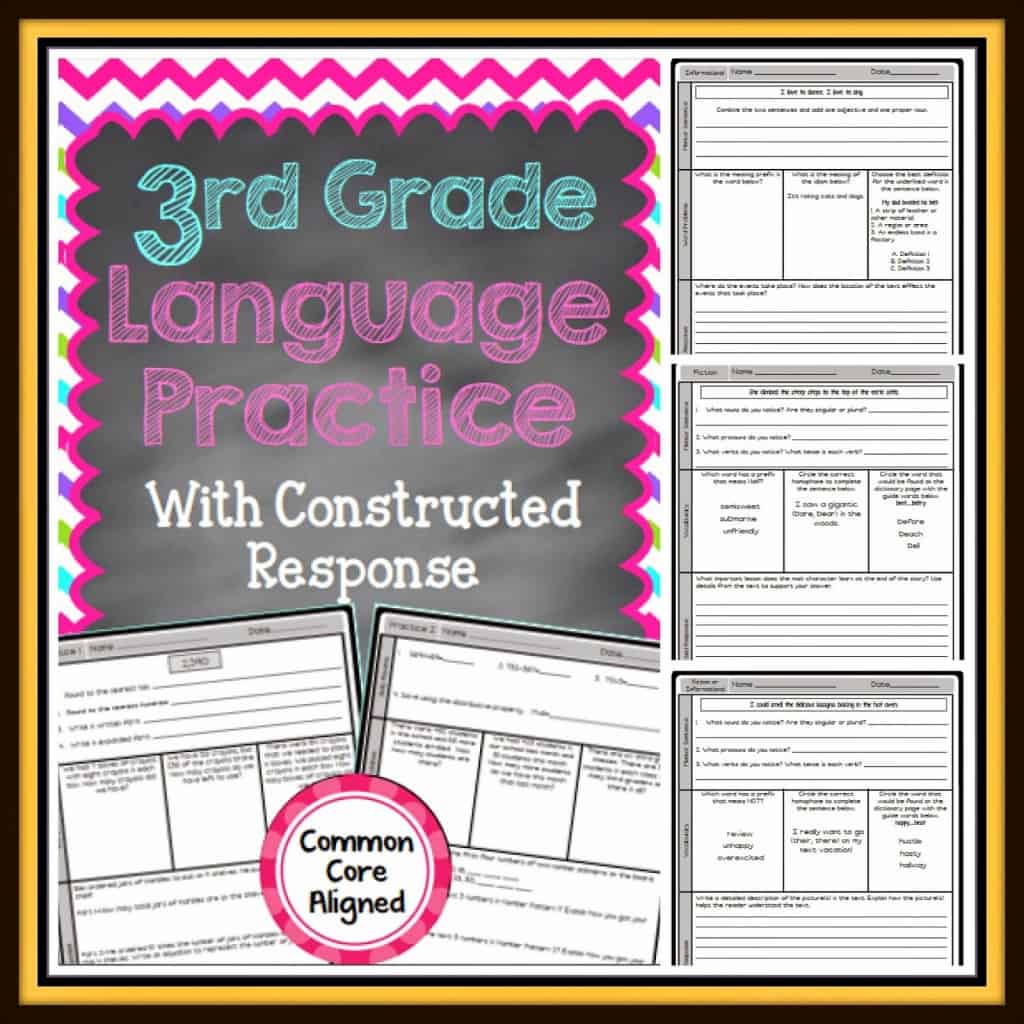 There are three parts to the language arts practice: grammar, vocabulary, and comprehension. The grammar questions cover many different skills through mentor sentences.
Version 1-Students have to find all of the nouns, pronouns, and verbs in the mentor sentence.
Version 2-Students find the adjectives and the nouns the adjectives describe, action verbs, and punctuation marks in the mentor sentence.
Version 3-Students find the adverbs in the mentor sentence. They also change all of the singular nouns to plural nouns, and identify the subject of the sentence.
Version 4-Students combine two sentences and add different parts of speech to their new sentence.
Version 5-Students correct a sentence with two or three errors.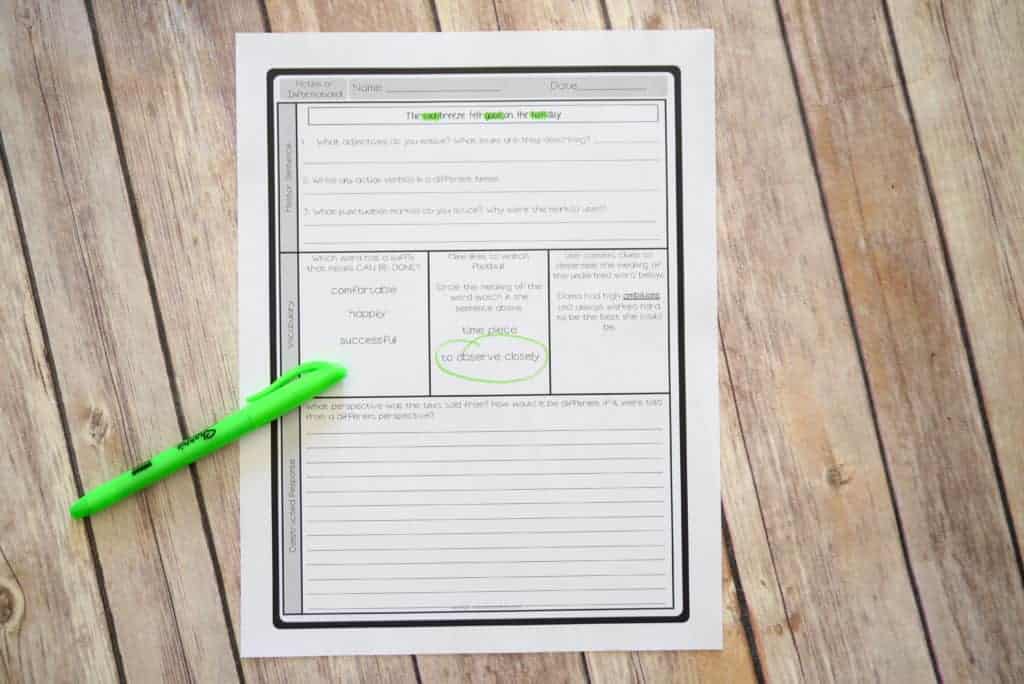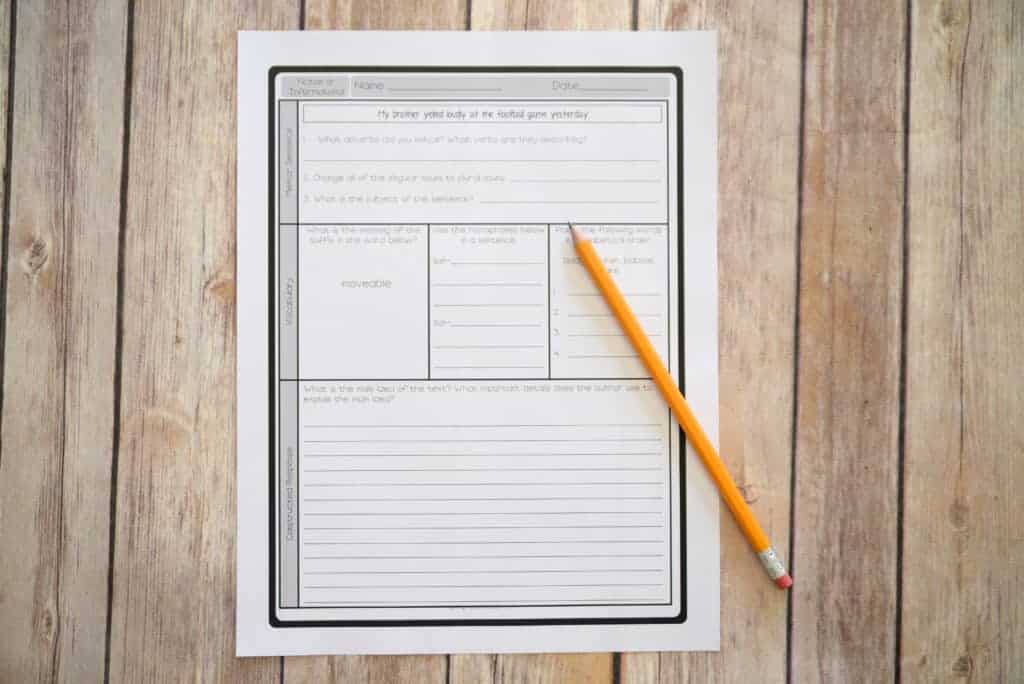 In the vocabulary portion, there is a huge emphasis on prefixes, suffixes, and root words. Students will also work with homophones and idioms where they will identify them and use them in sentences. Dictionary skills almost always give my students trouble, so there is one dictionary skill question on each page as well. Those questions include guide words, alphabetical order, determining the correct meaning, and context clues.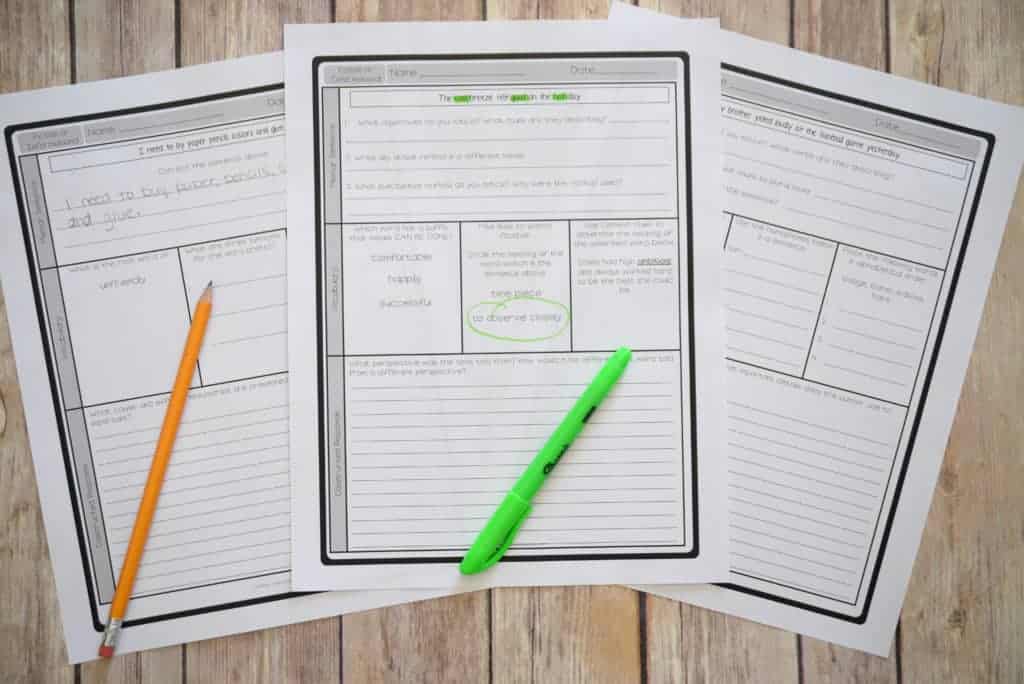 I think I'm most excited about the comprehension portion of this language arts practice. These questions can be used with almost any third grade level (or above) book. The constructed response questions will require students to dig deep into the text and apply the the close reading skills they have learned throughout the year. Answers will need to be written in paragraph form, and students will be expected to use text evidence in their response.
I think most people are most excited to hear that I've made all of the practice pages in an editable format. This will allow you to tweak the file and make any changes necessary to meet the needs of your classroom. You can click on the picture below for three FREE sample pages!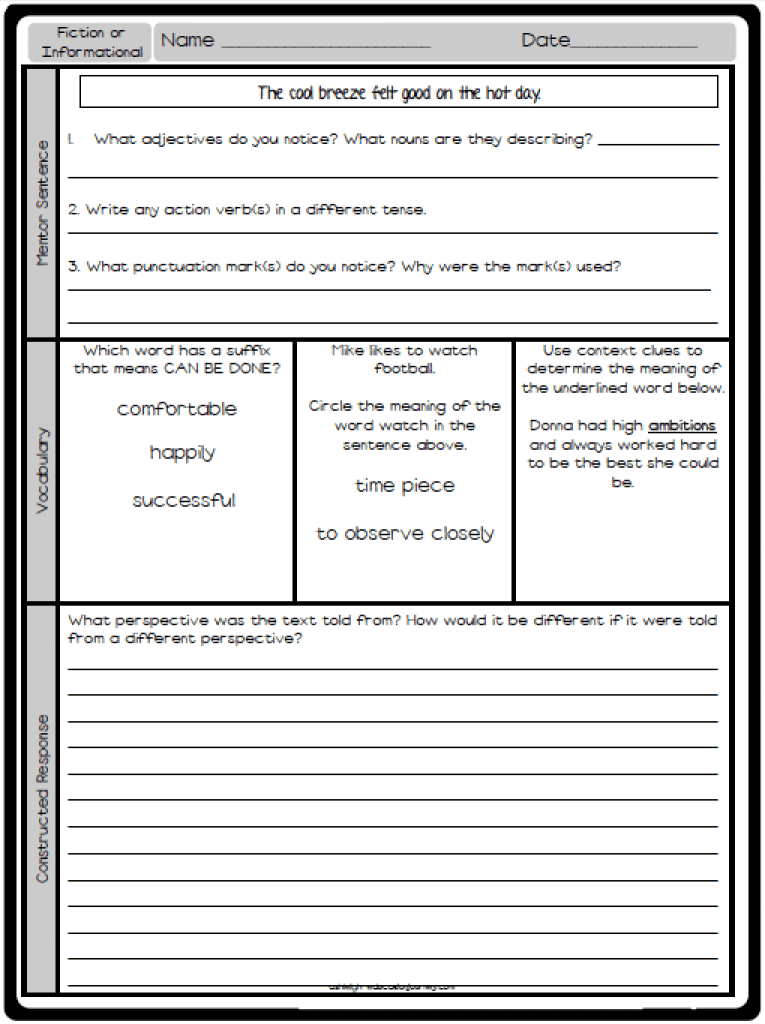 You can see the product in my TpT store here!