I recently blogged about my language arts practice pages, and I certainly don't want to leave out my new math practice! That has become a staple in my classroom, and I love it. I'm using it for my weekly math homework assignment, and it correlates perfectly with my morning work. This is different from my morning work, because it does not include the months of the year or days of the week. It also does not include seasonal word problems, so that any page can be used any time of the year (I'll probably save this until January each year). This also includes all new questions, so there won't be any repeats!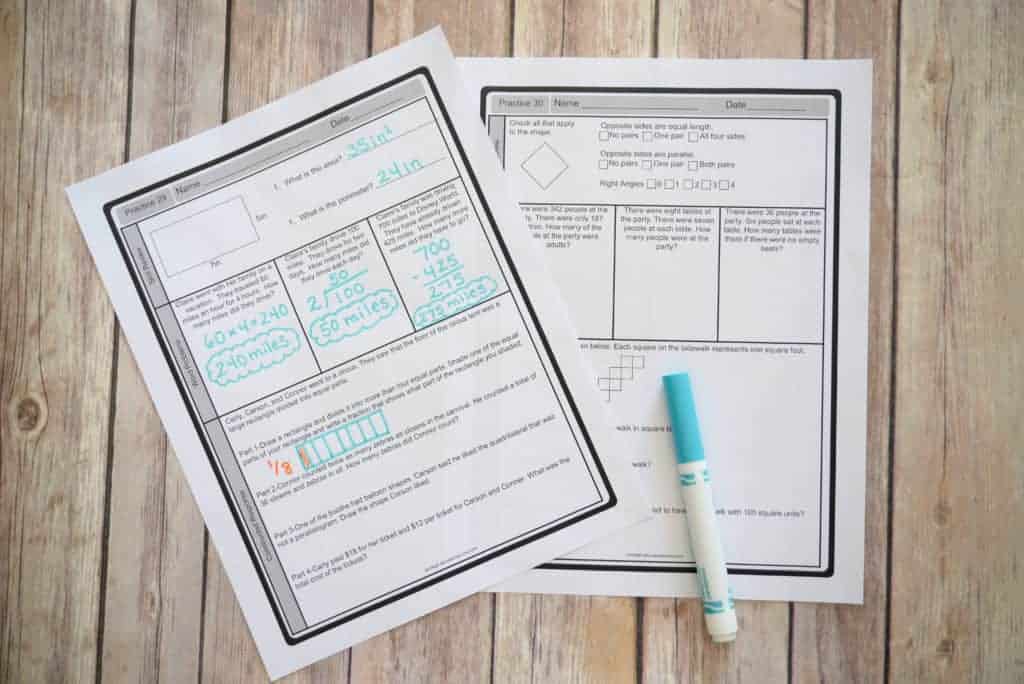 There are three parts to each page: math skills review, word problems, and multi-part constructed response problem. The skill review covers all of the basic third grade skills (place value, addition, subtraction, multiplication, division, geometry, rounding, fractions). These are very basic questions that do not require a considerable amount of higher order thinking. The word problem section contains one-step word problems that use all math operations. There is typically a variety of addition, subtraction, multiplication or division problems in that section. I've been using this format of word problems since the beginning of the year with my Weekly Word Problems, and it makes a tremendous difference with my students!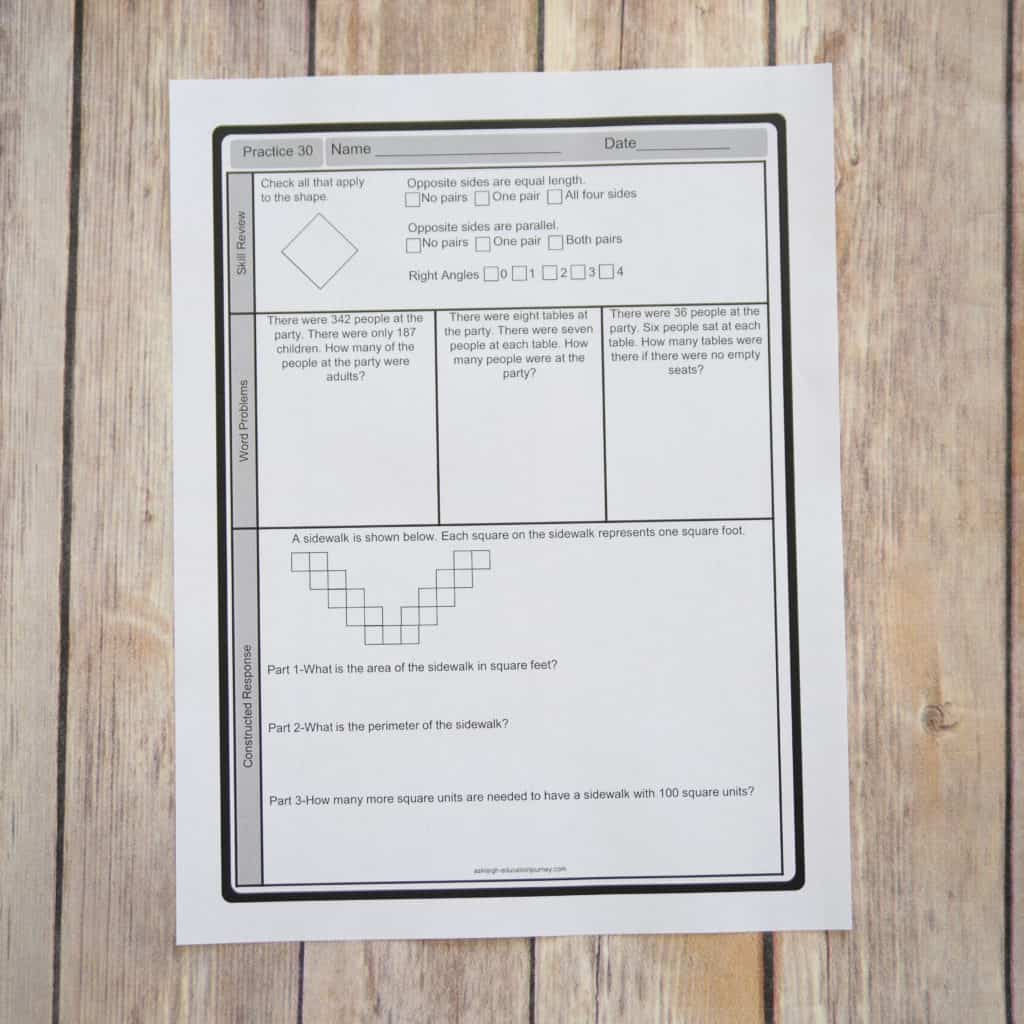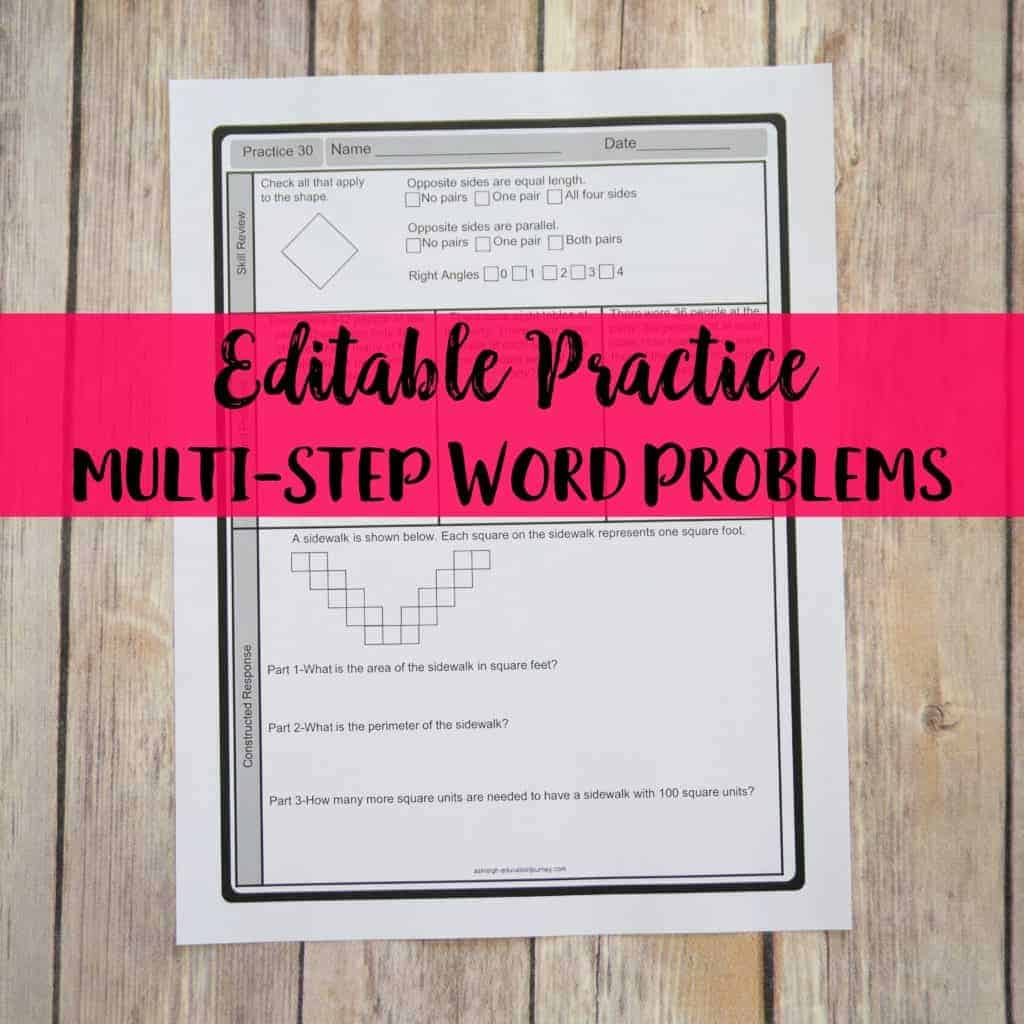 My favorite part of the review is the constructed response portion. These questions are all multi-part and require students to explain and represent their thinking through multiple representations. The problems include high order questions and require the application of a variety of math concepts-they are not just multi-step word problems. I'm not going to lie. This type of problem isn't easy and require a lot of modeling and practice.
Just like the language arts version, the math pack is also 100% editable. I think this is especially important in math, because sometimes I find problems that require skills that I haven't introduced yet, so I need to make adjustments to those questions. I also like to use my students' names in the math problems just to make them a little more interesting for my class.
You can get a sample of the math practice by clicking on the picture below, so you can try it out!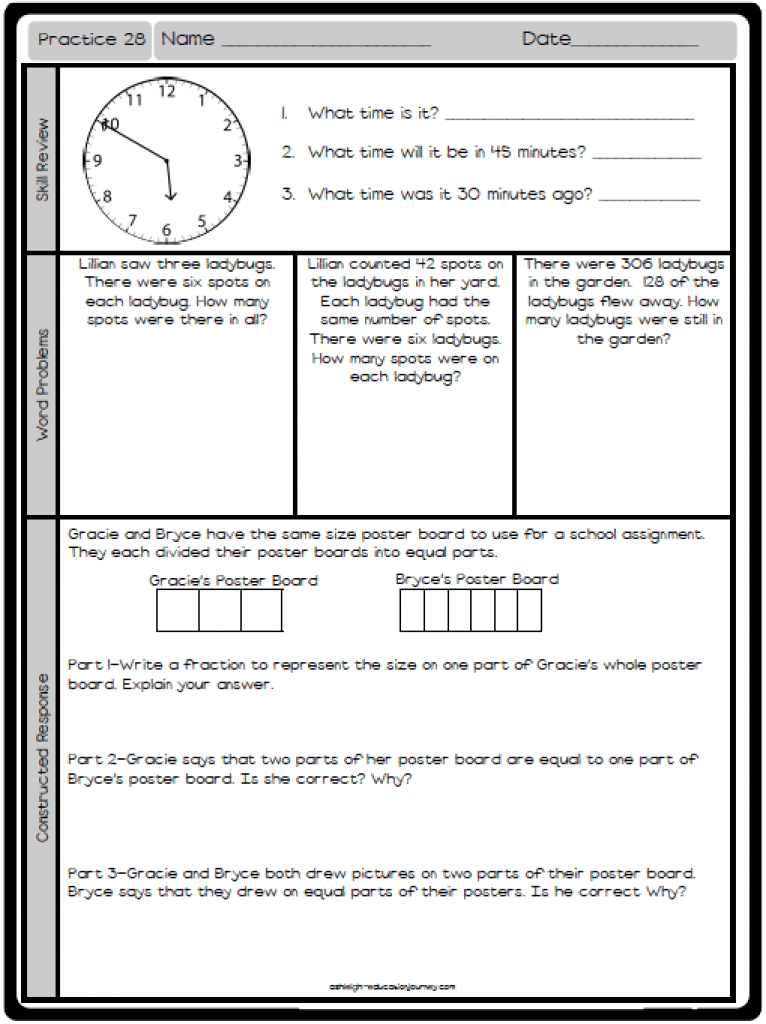 You can see the whole product here in my TpT Store!