I'm always looking for new things to do in my classroom.  I like to keep it interesting and fun, because I have to stay fresh.  Several years ago, I wanted to have my students create monthly scrapbooks to document their learning.  I bought everyone a mini scrapbook and did all kinds of things to prepare.  It was going to be amazing! My intentions were good, but the outcome was a disaster!  There just wasn't enough time to pull it off, and I think we only finished two pages the entire year.  I haven't been able to let the idea go.  It's been in the back of my mind for several years, because I like the idea of learning journals that allow students to reflect on the month.  I decided to simplify the entire process by creating pre-made pages for each month of the year.  I've got them ready for my class, and I've added them to TpT in case you'd like to grab some for your own classroom
I've created a journal page for each month of the year, and each page has adorable clipart!  I tried to avoid any holiday themes and references, because I really want my students to focus on what they learned each month.  I've asked three questions on each page that will encourage metacognition and will allow students to share what is important to them. I think the scrapbooks are a great way to encourage a growth mindset and to allow students to focus on their learning and growth.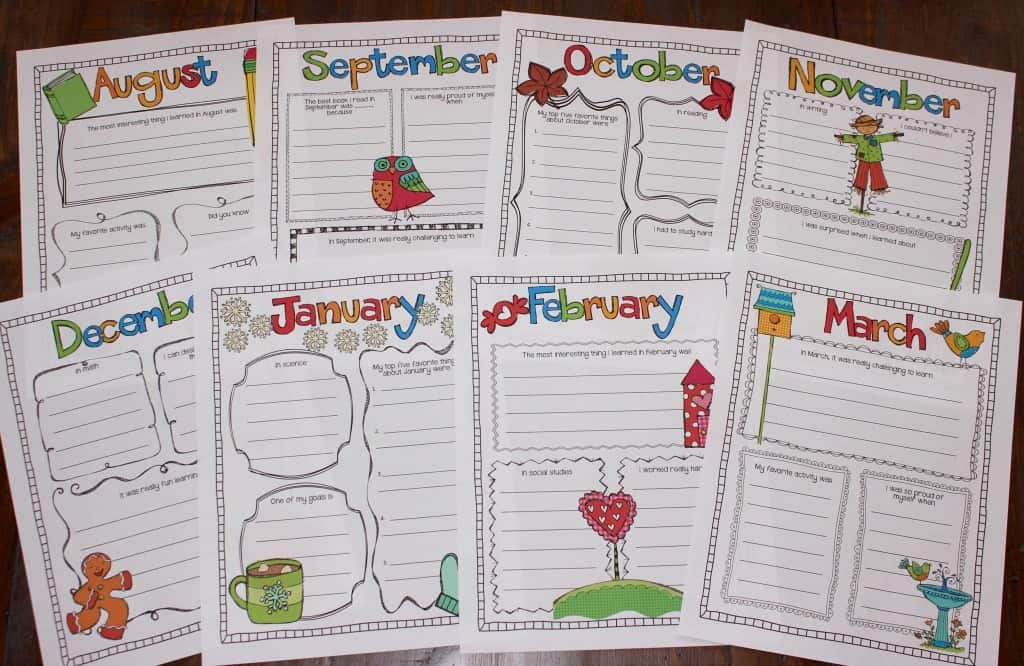 I can't decide if I want to splurge and print in color or save a little and print in black and white, so I made a black and white version as well.  I think these look really good too! Students can even color these pages, which will be nice for early finishers.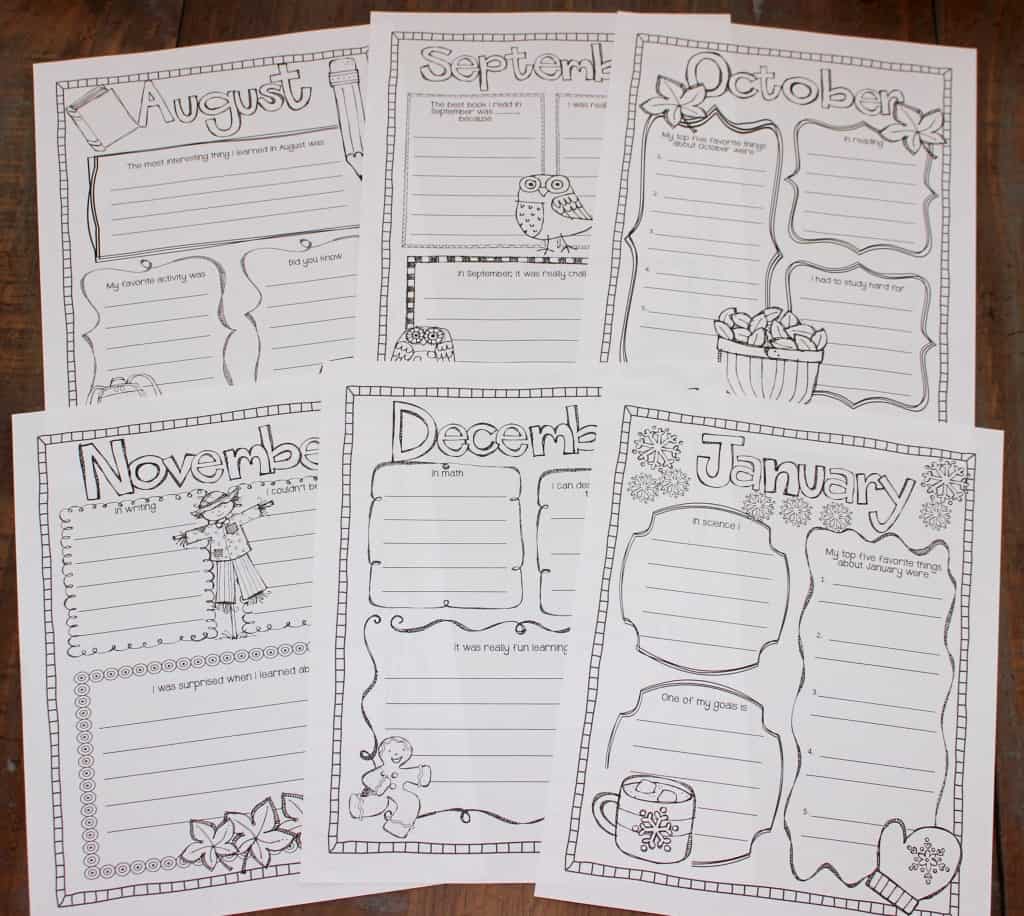 I love the fact that there is no right or wrong answer. I don't require my students to keep the focus of their journals on academics, either. If there is something they have been working hard on, I have no problem with students writing about that accomplishment.
I originally bound them together with a clear report cover (I've included a student cover page), but I quickly found that those came apart way too easy. I now just staple a 12×18 piece of construction paper around the booklets, I can the scrapbooks home at the end of the year.  I think the learning journals are fun and a great way to help students become more reflective learners.  You can check them out
here
if you're interested.
Another way I encourage a growth mindset and setting personal goals is by having students write their "Future Story". I like to start the year with this activity to help students think about their long term goals for the future, and then used the goals to motivate students to give their best effort and work hard toward achieving their goals.  Students used their goals to write about their future and illustrated their work with a self-portrait.  Students really enjoyed this activity, and I love how it forced them to think about the importance of hard work and education
Here is the first page of one student's future story.  Many of them were absolutely adorable!  I will warn you….your hallway will have a lot of adult traffic with different people coming to read students' future stories:)