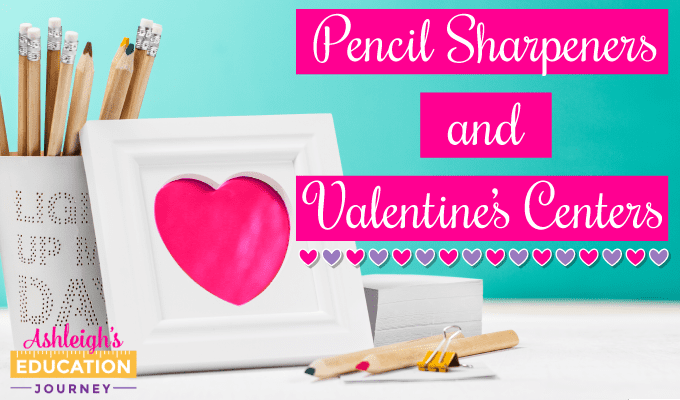 Last March I spent quite a bit of money on a new electric pencil sharpener.  It lasted me the rest of the school year without any issues, so I was very pleased with my new purchase, because I usually go through at least one pencil sharpener a year.  Unfortunately, despite all of my directions and modeling on how to correctly use a pencil sharpener, I had someone try to sharpen a crayon.  It didn't work.  I really do have a good procedure for sharpening pencils, but this was one of those darlings who has such a difficult time listening to and following directions.}  We finally managed to get it working again, but it would just barely sharpen our pencils with a pretty dull point.
My teaching partner told me about the new sharpener she bought from
Classroom Friendly Supplies
.  She went on and on about how great this new sharpener was, so I had to check it out, and she was right!  It is so awesome!  I had read blog posts about it before, but I'm ashamed to admit that I really didn't pay that much attention to them, because I wanted an electric sharpener, and I knew this was a manual sharpener.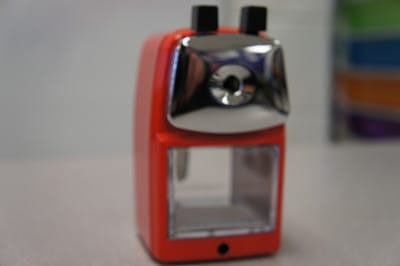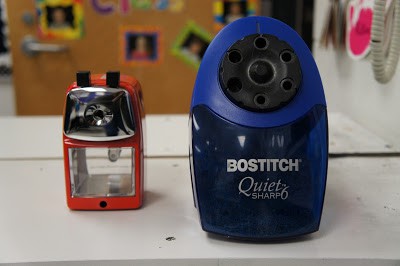 It is so surprising to see how small, fast, and sturdy this sharpener is.  It is just as fast as an electric sharpener, and my pencils sharpen to a perfect point.  I think what impressed me the most was that my partner had her sharpener since the first of October, and it still worked like it was just out of the box. Here's a
link
if you're on the search for a new sharpener.
I love seasonal activities, so I've created a set of language art center activities with a Valentines theme-
Valentines Language Arts Centers
. This product includes five language arts activities that would be perfect for language arts centers or literacy stations. I've described the center activities below.
Dictionary Devotion
There are 24 dictionary skills task cards, with a combination of guide word questions and words with multiple meanings questions. This is always SUCH a challenging skill for my students, so I'm grateful for the extra practice. I especially like the task cards that have students choose which definition best describes how the word was used in a sentence.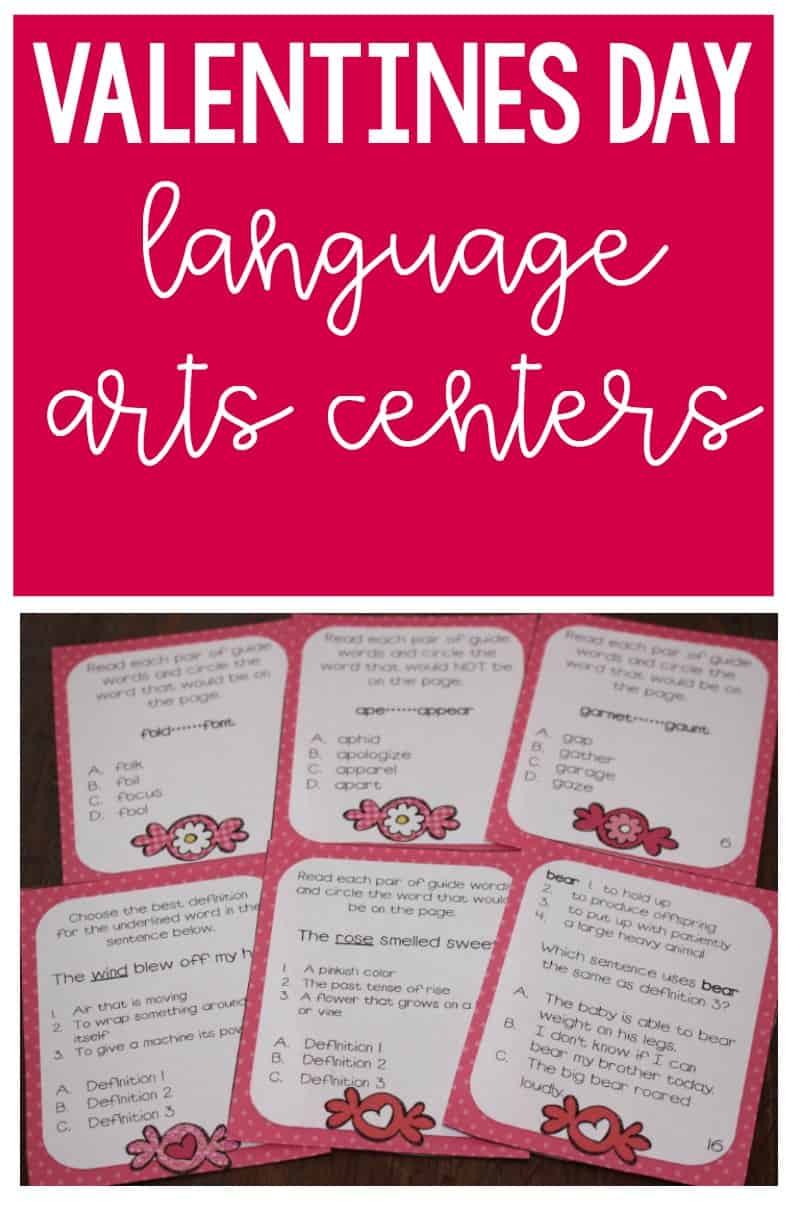 Sweet Sentences
There are also 12 cards with Valentines themed sentences, and students have to find and correct any capitalization and punctuation mistakes. This is a great way to practice editing with capitalization, punctuation, and dialogue.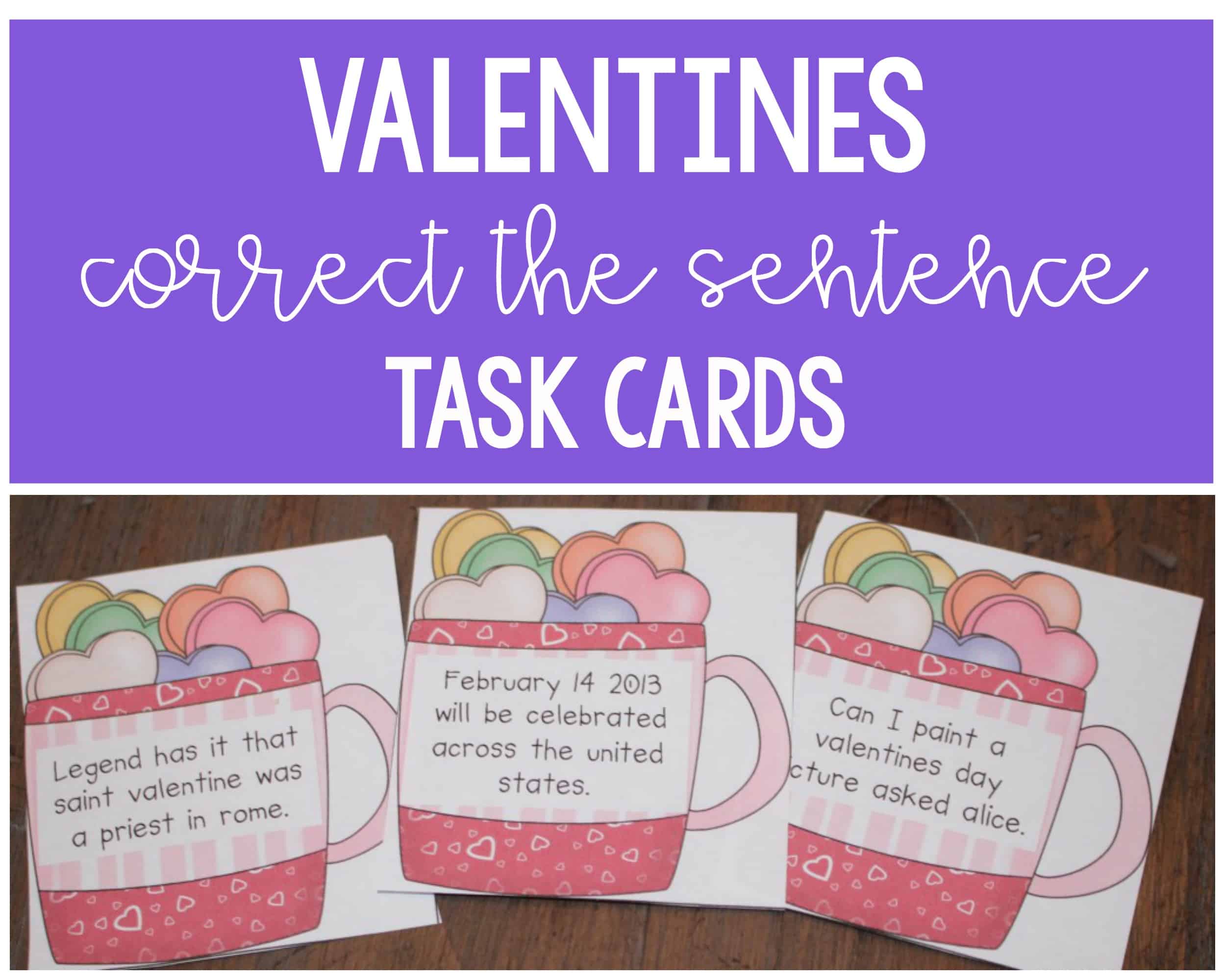 Parts of Speech Sweethearts
There are 24 cards in a parts of speech sort that include nouns, verbs, adjectives, and adverbs. Each card includes a Valentines themed sentence with one word underlined. Students should place the card underneath the correct part of speech.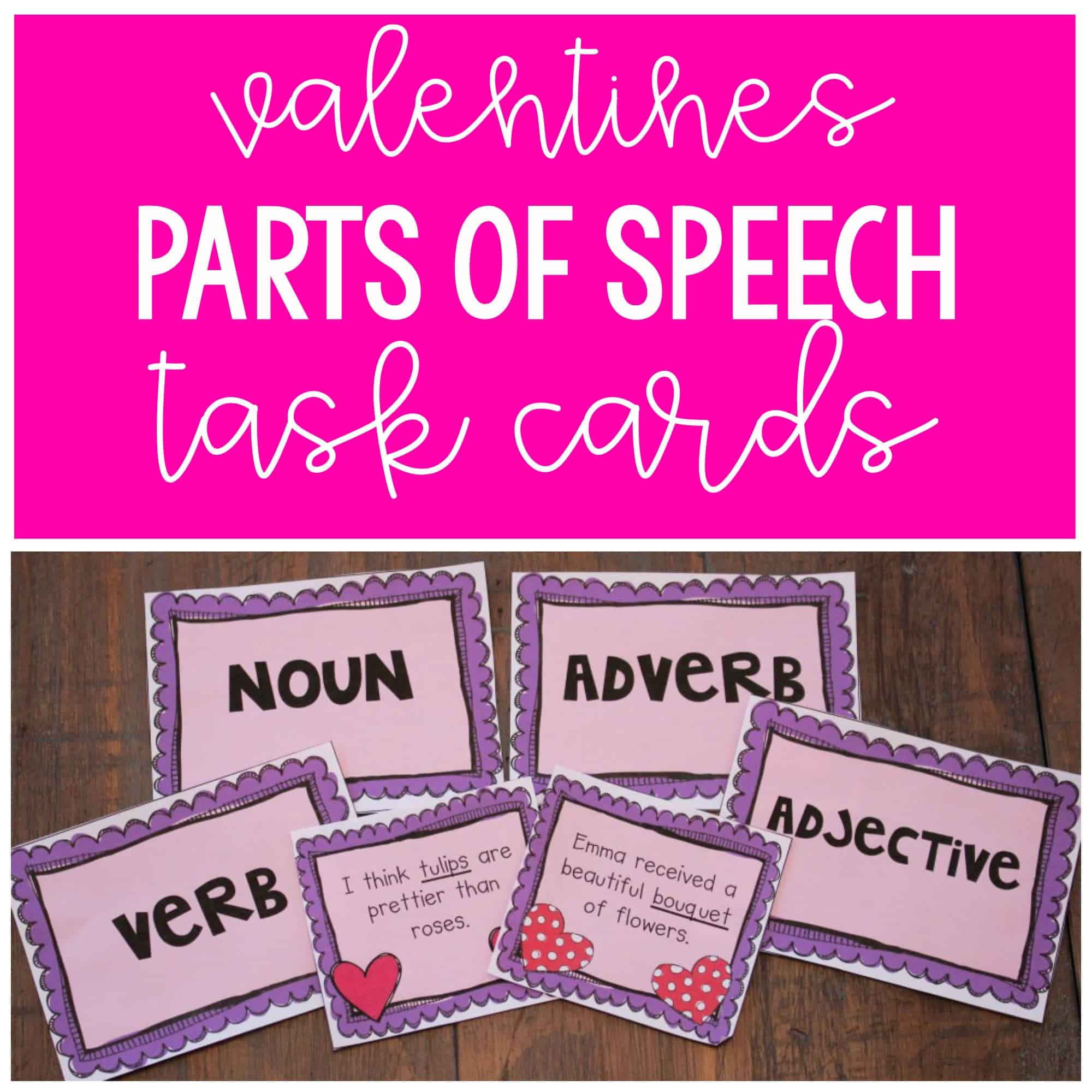 Sentence Express
There are 9 sentence pairs where students have to combine two sentences into either a complex sentence or a compound sentence. Students could even turn these sentences into a Valentines paragraph for an extension.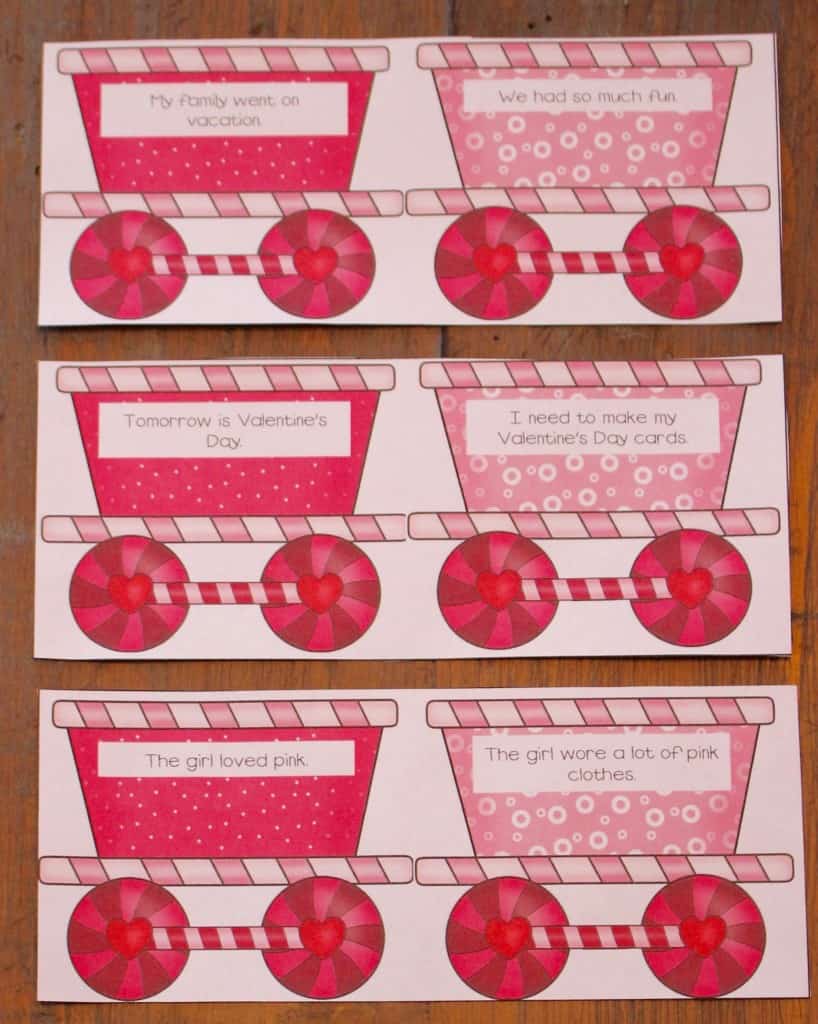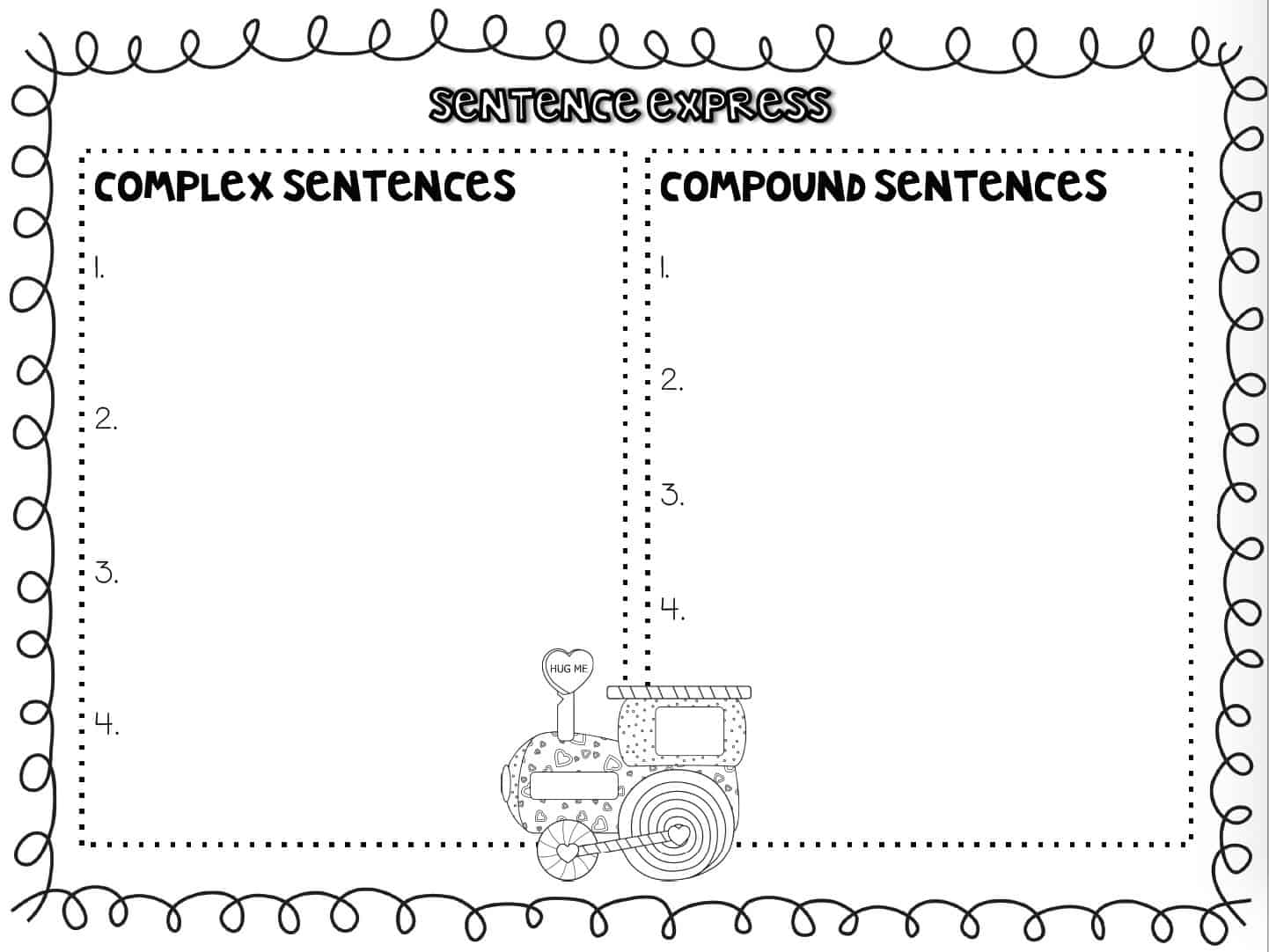 Valentines Verbs
The last activity has students identify the verb's tense and then correctly spell the other two tenses of the verb. Students sort the verb into the tense it is correctly written in. Then, students rewrite the verb in the other two possible tenses.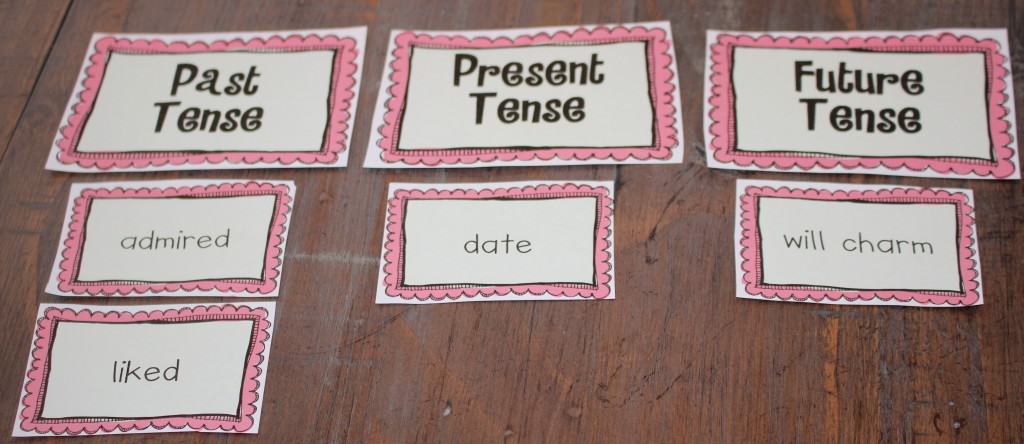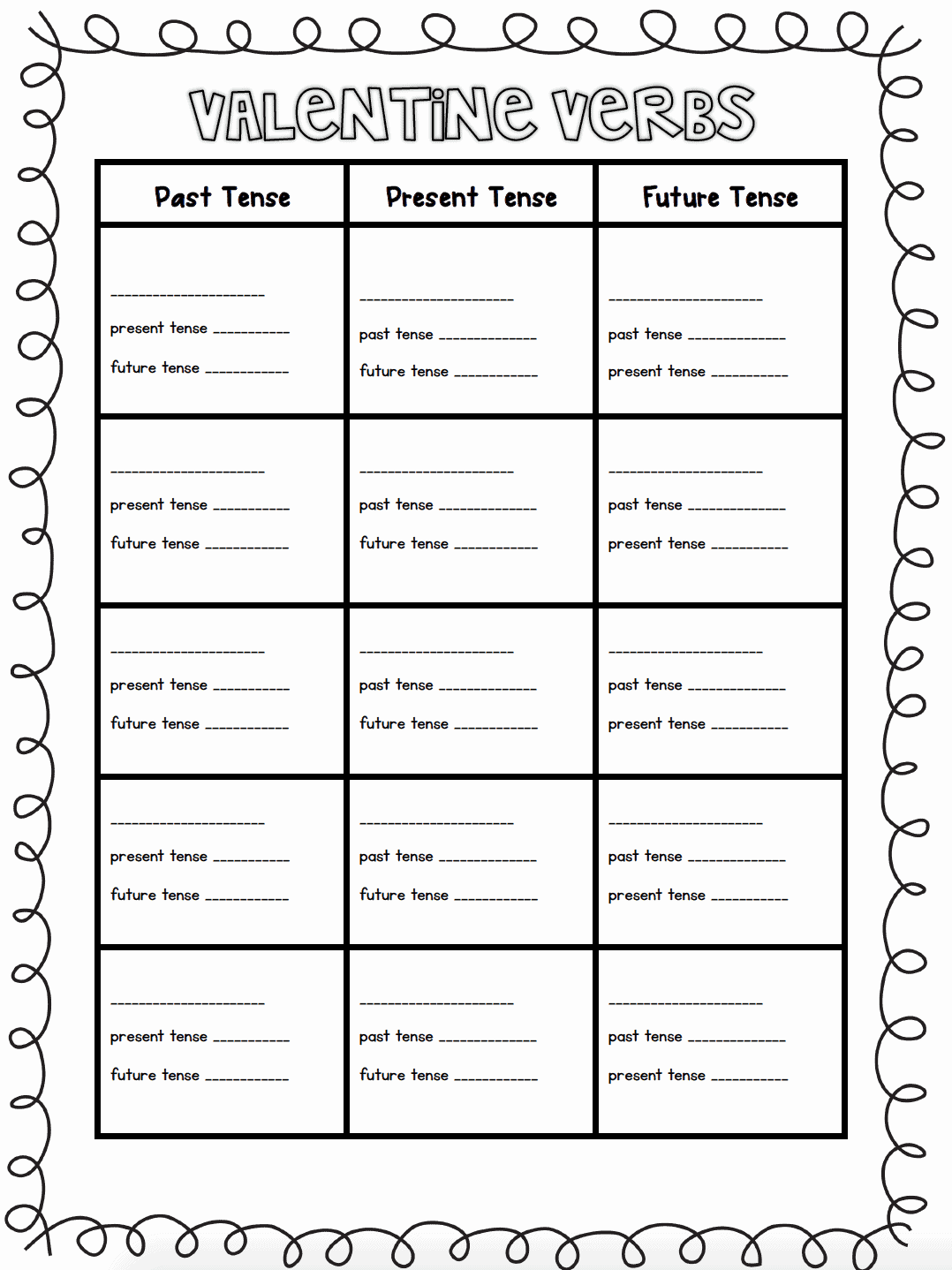 I've included cover pages for each activity in case you want to label file folders or other storage containers.
I've also included a student friendly direction sheet for each of the activities. I like to laminate these inside file folders, so they don't get lost.