It's always hard to believe that the end of December marks the halfway point of the school year. Looking back at all students have learned and accomplished over a few months is astonishing. It's sometimes hard to see the gains students have made day-to-day, so it's nice to stop and recognize their success. It's also a good time for me to reevaluate my professional goals, because the whirlwind of my daily activities doesn't leave a lot of time for reflection and goal setting.
When students return to school in January, I like to spend a little time discussing how to set SMART goals. This is a great way to refocus students and allows me to set a tone of high expectations for the remainder of the school year. I like to use the SMART goal format, because it's important to teach students how to set goals. I've tried skipping the how-to lesson, and my students' goals were far too vague, completely unreachable, or so distant they didn't make an impact on the student.
Printables and Activities
I've created a few printables and activities to guide students through the process of goal setting. I made these several years ago, and I've kept making tweaks and changes to it over the years. After I introduce the concept of SMART goals, I give students an example and non example sort, where they determine if they are effective examples of SMART goals.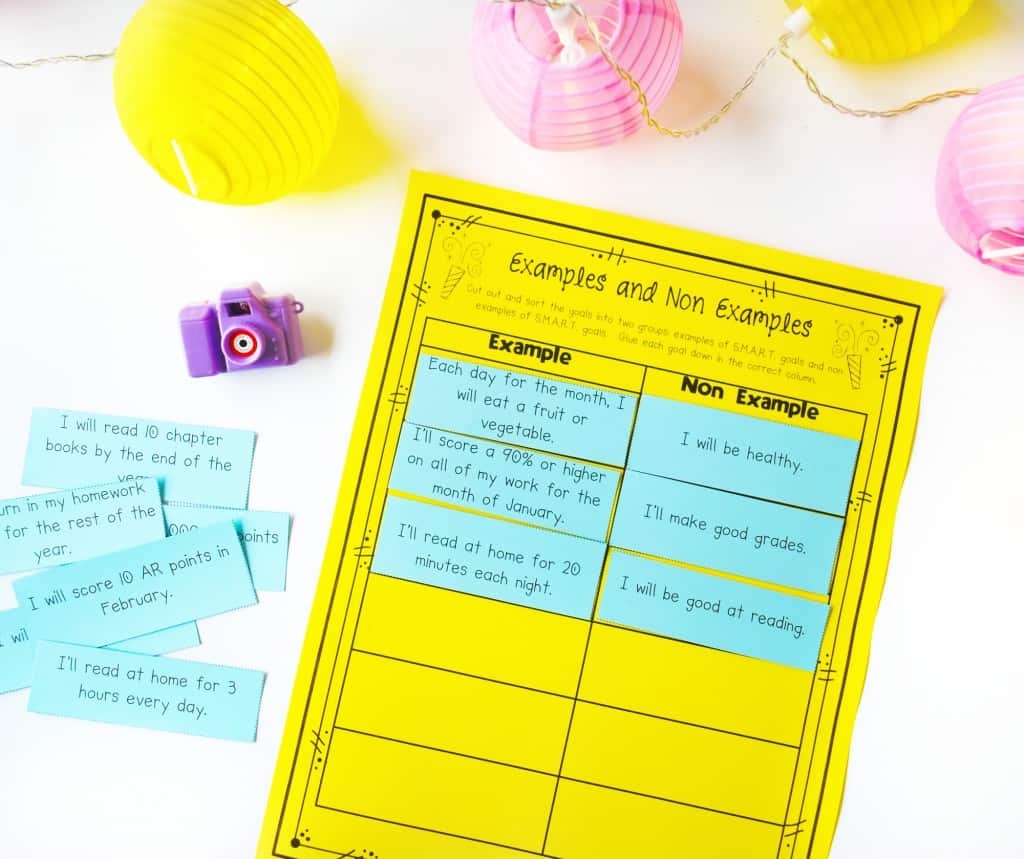 Students also correct vague, untimely, and unrealistic goals. Students frequently write things like, "I'll do better in math." or "I'll be good." This gives students a starting place to work from, before they set their own. I think it makes the transition of student goal setting a little easier.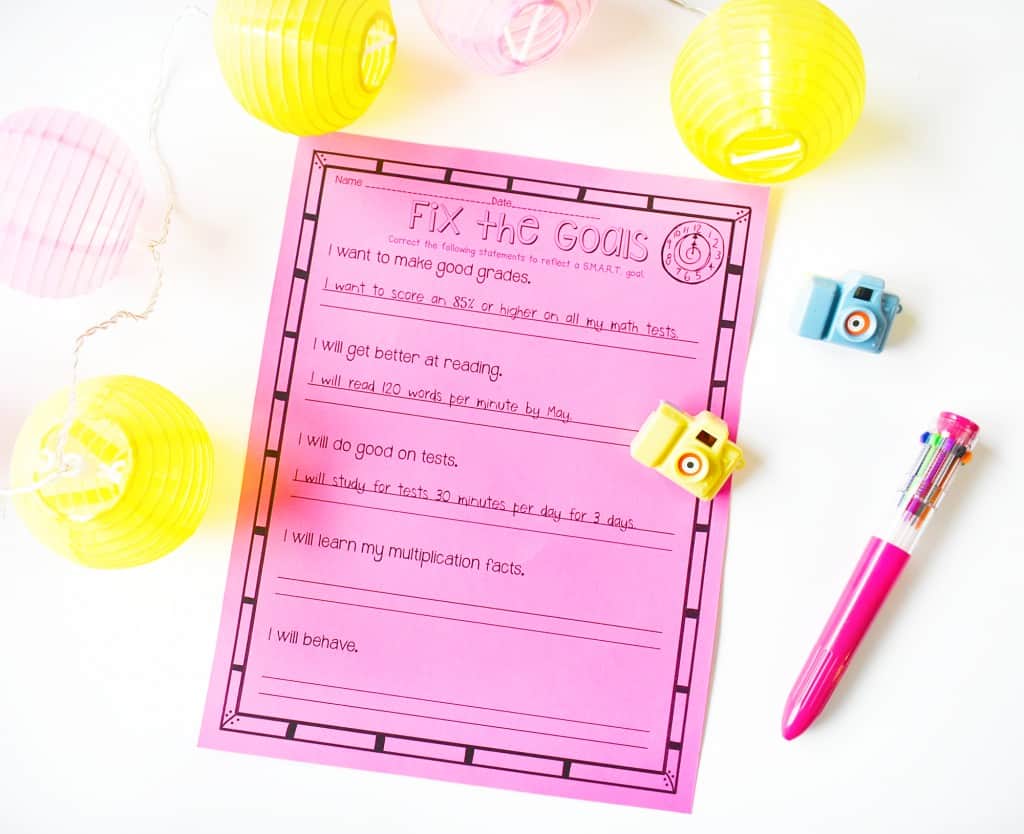 I also have students reflect on the previous year before setting their goals. It's important to remind students that the reflection is for them, not me. I encourage honest and self-reflection, and to not just copy whatever a friend writes.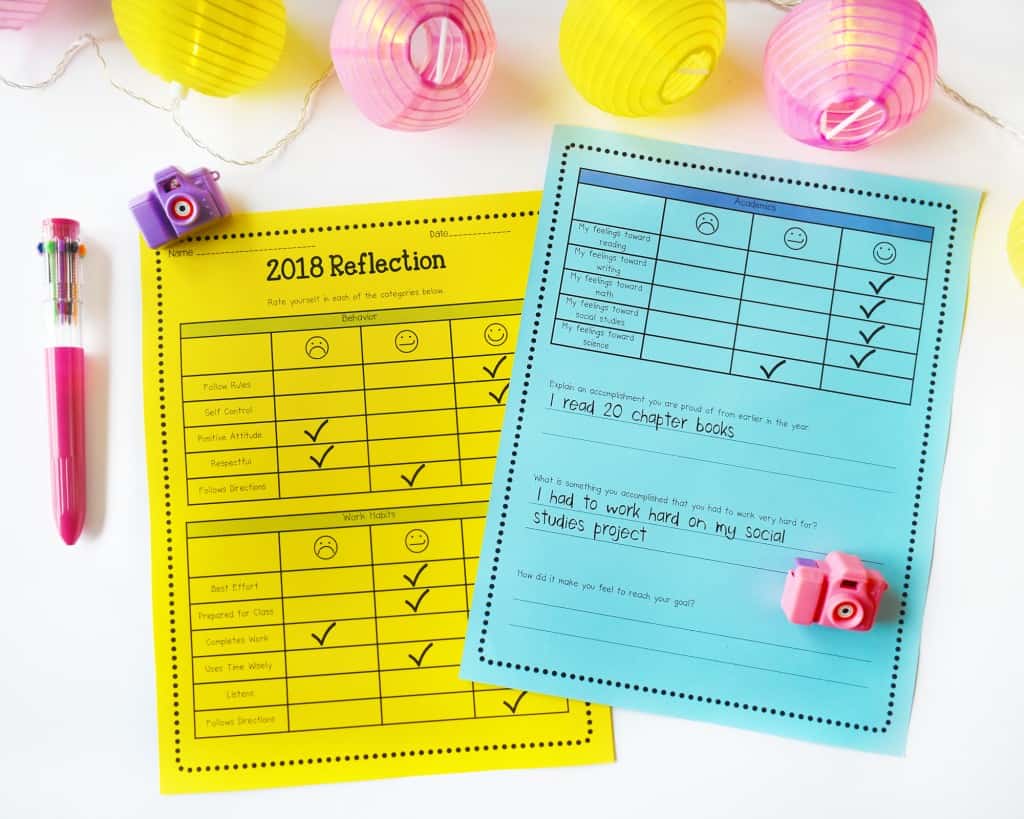 When it's finally time for students to write their goals, I encourage them to think deeply and to not write the first thing they think of (unless it is important to them). My students write three goals and then thing of strategies they can use to accomplish them. We also discuss obstacles to reaching goals and how we can overcome those obstacles. Students use their goals to write an action plan for achieving them. I don't require my students to write academic goals, which is always a shock to them!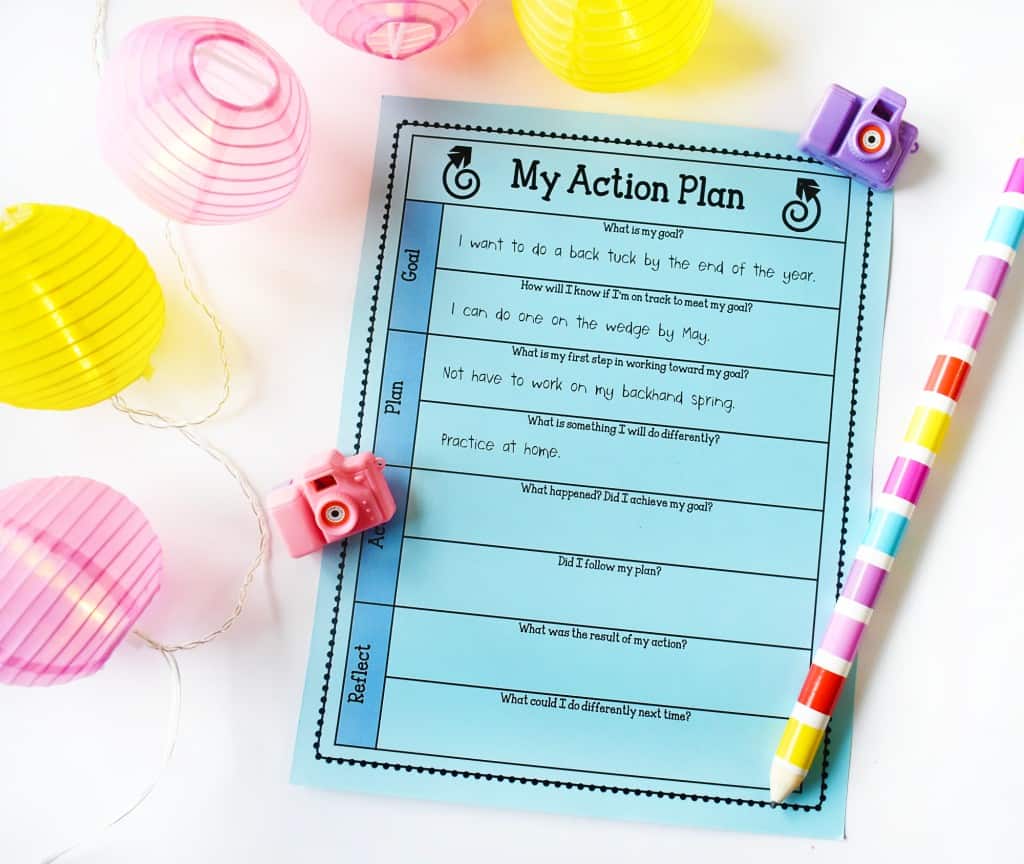 If we have time, students will complete a new years activity for 2016. They will write two things they're thankful for, a bad habit they'd like to break, their most important goal for 2016, and eight kind things they can do for others.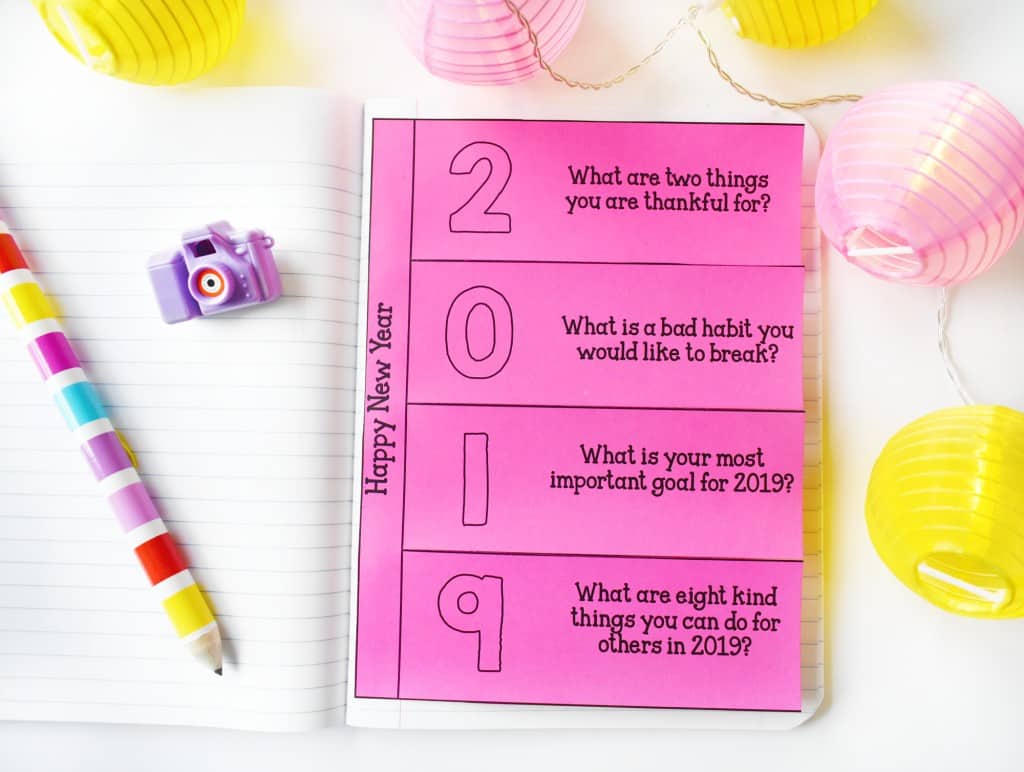 I recently added a New Years acrostic to the file since I thought it might be a fun activity for students. I may have this ready for my early finishers, because I think it's something students will enjoy. You can use this activity at the beginning of a calendar year of the school year.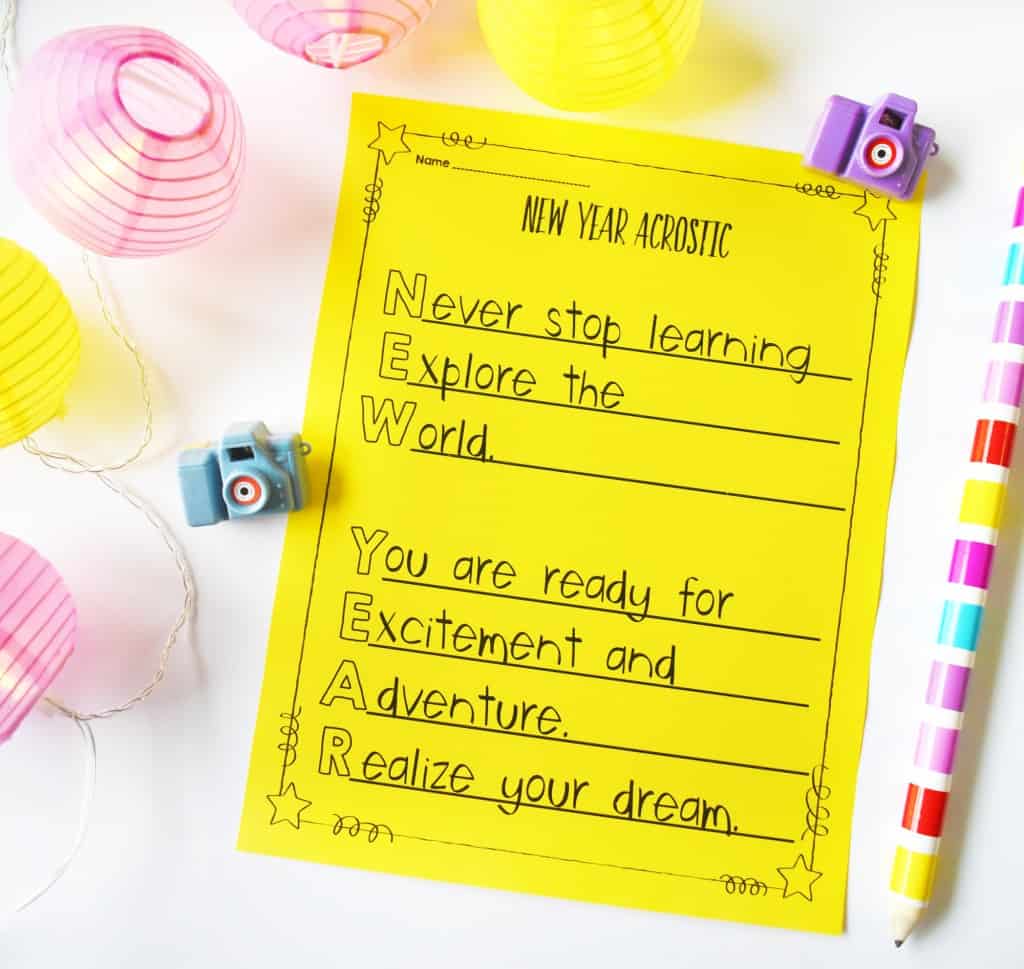 I also have a diamante poem where students bridge 2017 and 2018. Students can write this on construction paper or plain white paper to add decorations and pizzazz for a hallway display.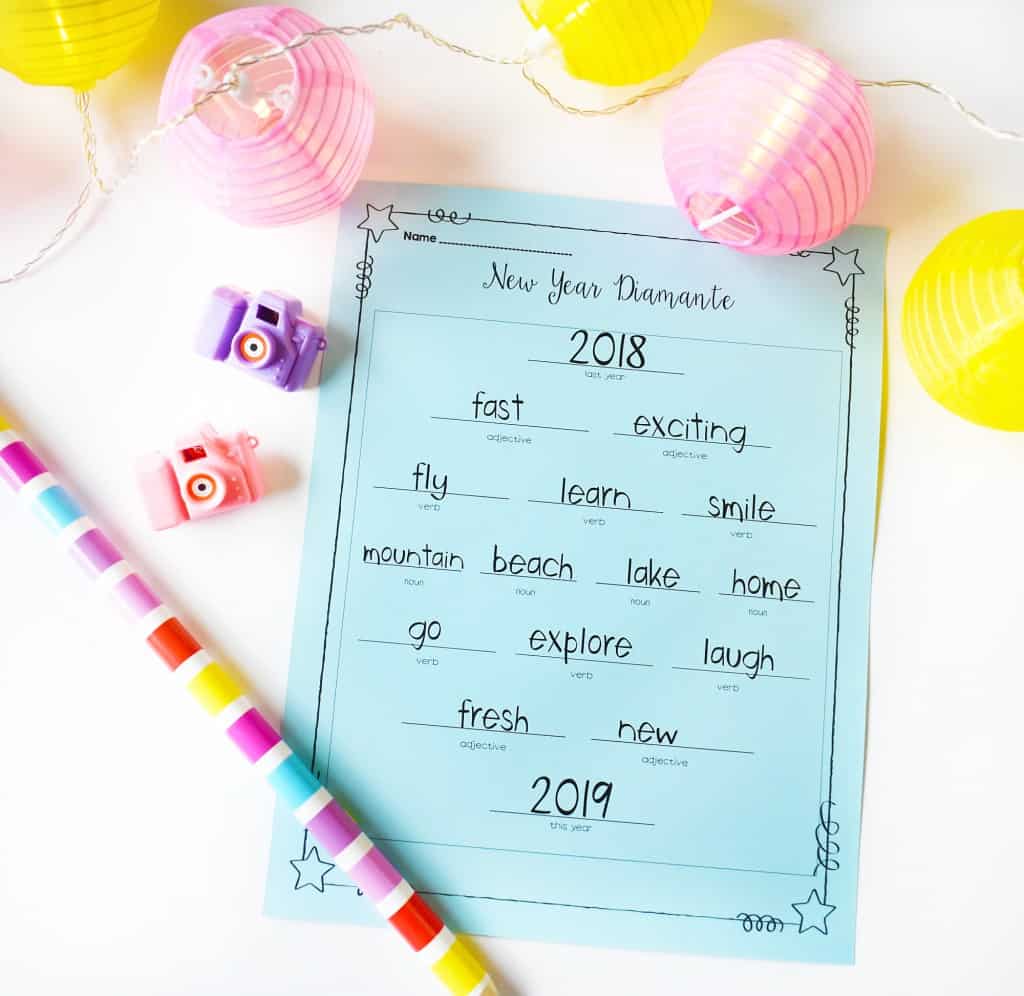 Word Problems
I will also continue using my Weekly Word Problems with the
January version
. When I shared the November version, I was first getting started with the word problems, and I have seen a huge improvement in my students' word problem skills since then. I've added division problems to the January edition, so now students will be choosing from all four operations. This is such a part of our daily routine, that it now takes just a couple minutes for students to complete the three word problems. I have these for third grade and fourth grade.
Writing
I've also made another creative writing booklet for January that you can download for
free
by clicking
here
. It should be interesting to read some of the responses my students write for the questions. Like the other months, these can be printed as full size booklets or you can print them as booklets and fold along the middle. I created them so they would work either way. If you like the task card version of the January writing prompts, you can download those
here
!
My favorite winter craft project is definitely our snow globes. I wanted to do something for our class door for the winter months. But I didn't want to do another Christmas art project, so we made winter snow globes. I bought clear paper plates and artificial snow (although I was asked at least 100 times if it was real). I already had turquoise and red construction paper and a glue gun. We traced the plates on the turquoise paper and cut the circle out (it's best to make the circle just a bit smaller than the plate). Then I gave my students a picture of themselves that they cut out and glue on their paper.
Then, students created a winter landscape scene on their construction paper. First they made a base for their snow globe by tracing and cutting out the base on red paper. Next, they glued the circle on top of the base. When the glue was somewhat dry, we placed a handful of snow in the plate. After that, we placed their construction paper on top of the plate to hold the snow (make sure they face their picture TOWARD the plate). I hot glued the backs of the plates to the construction paper and made sure they were completely sealed. You could turn this into a writing project and have students write what they would do if they were trapped in a snow globe.
The end product was a door full of adorable snow globes!