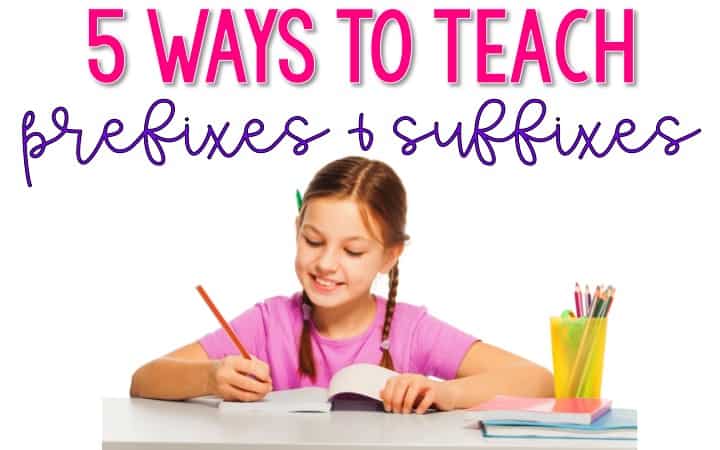 Prefixes, suffixes, and root words are not exactly my favorite thing to teach, but affix instruction and practice is oh so necessary. This blog post contains some of my favorite prefix and suffix activities, lessons, and worksheets. Prefixes and suffixes are a concept that students can usually grasp in isolation, but are frequently misused in the application student reading and writing. This blog post shares five ways you can teach prefixes and suffixes to your students, so that you can see evidence of their understanding in their reading and writing.
Introducing Prefixes and Suffixes Activity
I first introduce prefixes and suffixes with picture books and an anchor chart. At this time I don't expect students to understand how to correctly use prefixes and suffixes, but I do want them to have a general understanding of what they are. I also like to show a brief Brain Pop movie for a little extra reinforcement.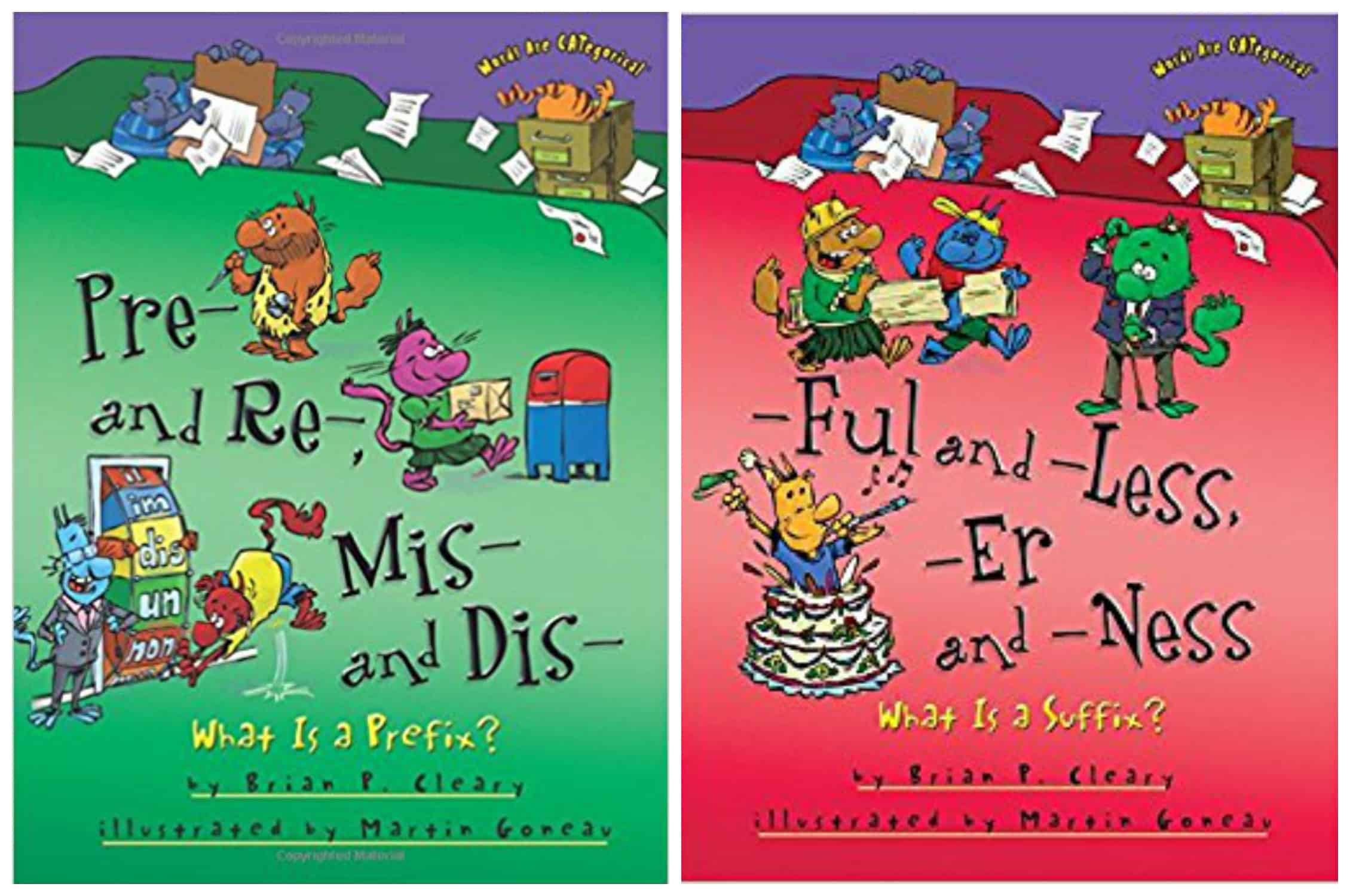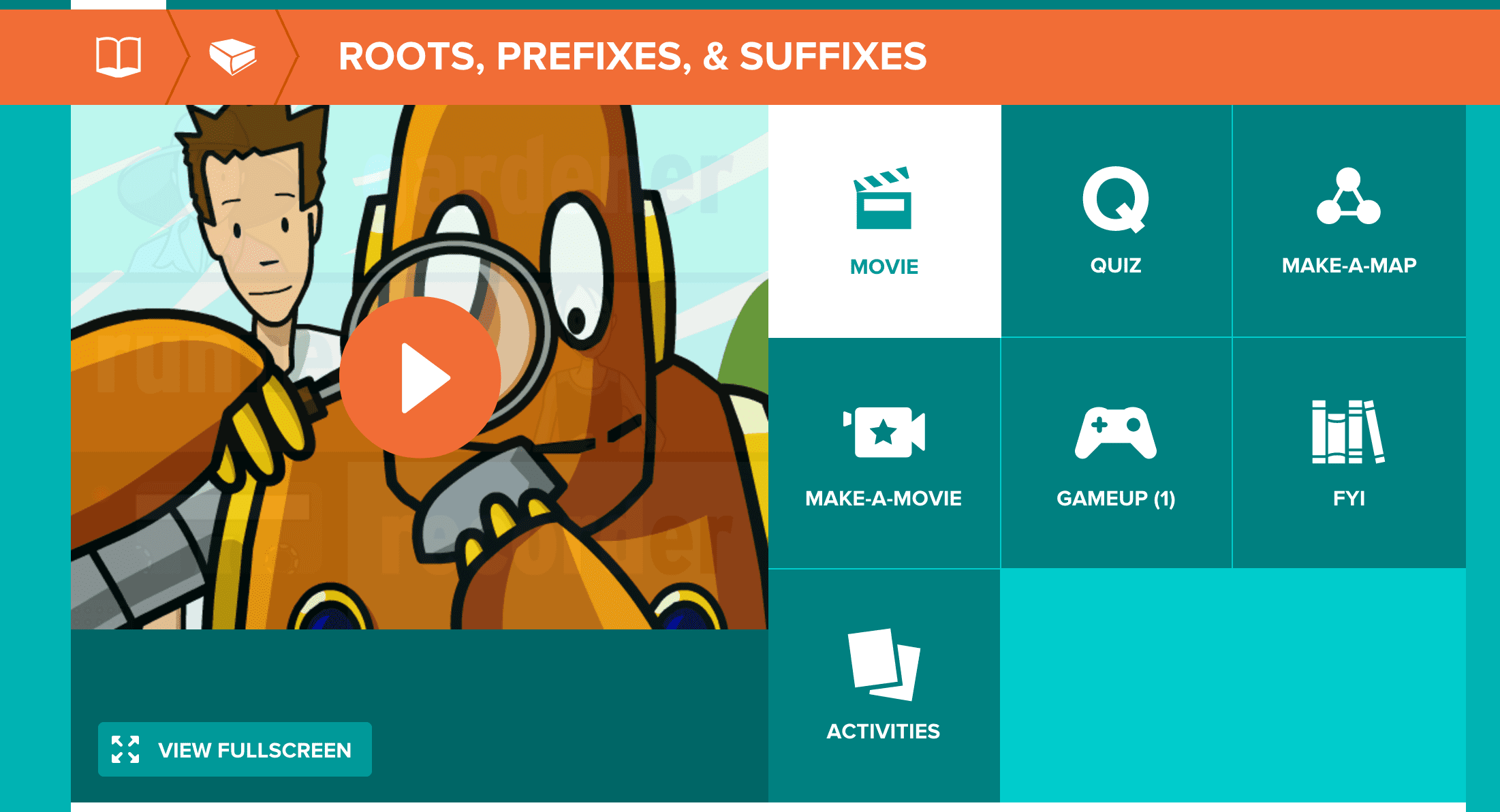 Prefix and Suffix Activity-Prefix and Suffix of the Week
After I introduce the concept of homophones, I introduce my Prefix and Suffix of the Week.  I  think it's overwhelming and unrealistic for students to grasp a huge number of prefixes and suffixes in a short period of time, and I don't think a week or two affix unit is enough for students to get a firm grasp on using them correctly.  For the past several years, I've introduced one prefix or suffix a week to my students, and for just a minute or two each day, we discuss the affix and practice using it in a sentence.  I also occasionally give a very brief quiz over our prefix or suffix of the week. You can display the Prefix and Suffix of the Week in many different ways. I allow students to add their own word cards below the examples, because I like to make everything as interactive as possible, because that makes everything much for relevant to students.
I displayed the set-up above on my white board. A couple years ago, I dedicated an entire bulletin board to my Prefix and Suffix of the Week. When I had a read backgrounded, I used the chalkboard version of my Prefix and Suffix of the Week. I loved the look of the chalkboard and the bright dots!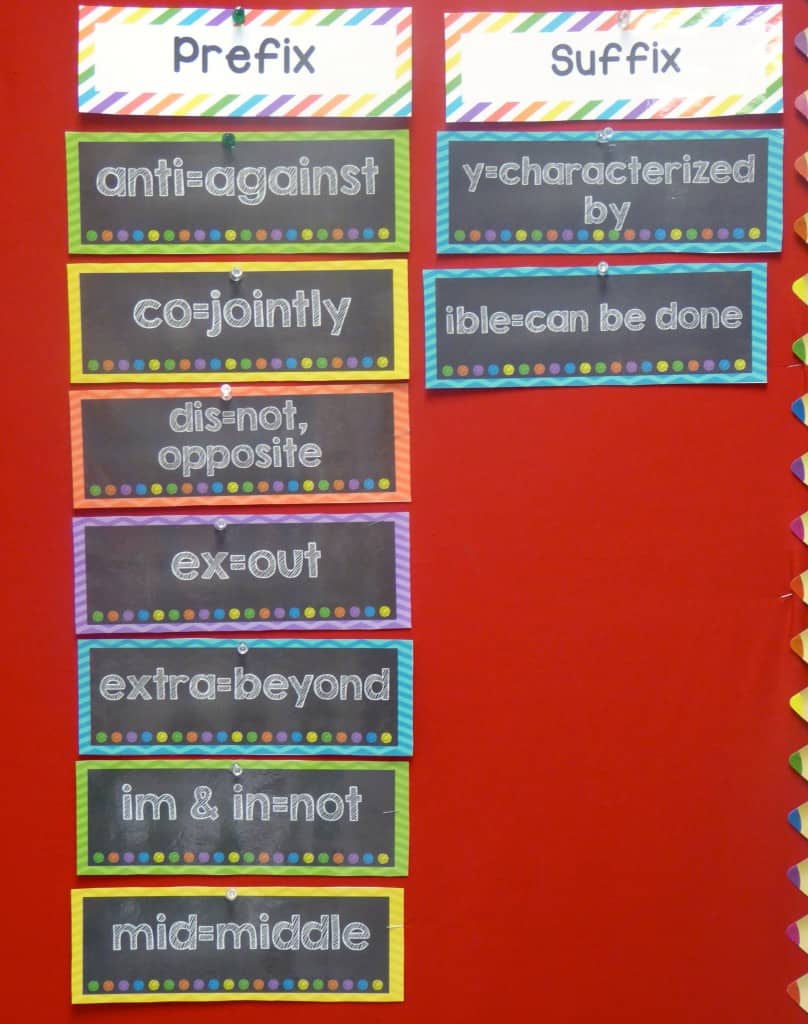 My bulletin board combined my Homophone of the Week and my Prefix of the Week. Each week, I introduce a new homophone and a new prefix or suffix. We review the words for just a minute everyday. You can read more on how I teach homophones here.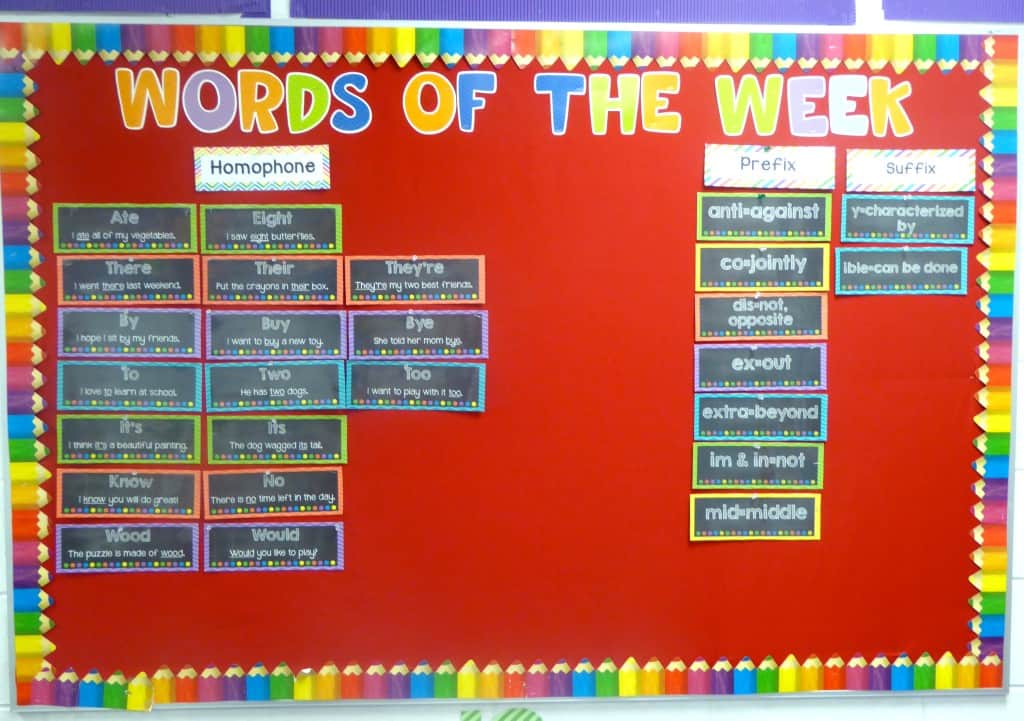 When I used my black background, I didn't like the chalkboard version, so I went back to the original this year. I'm always changing, which is why so many of my products include different options!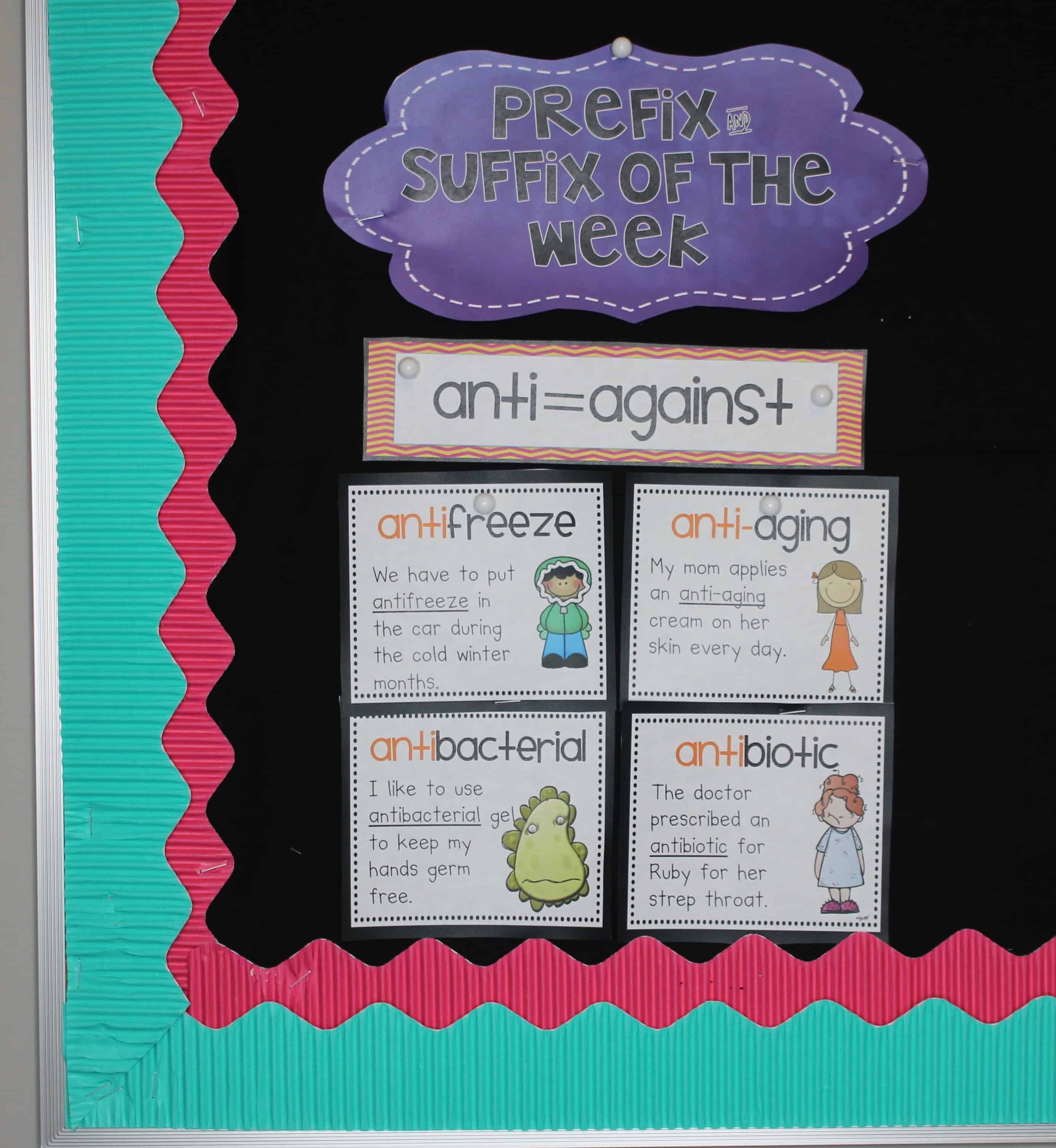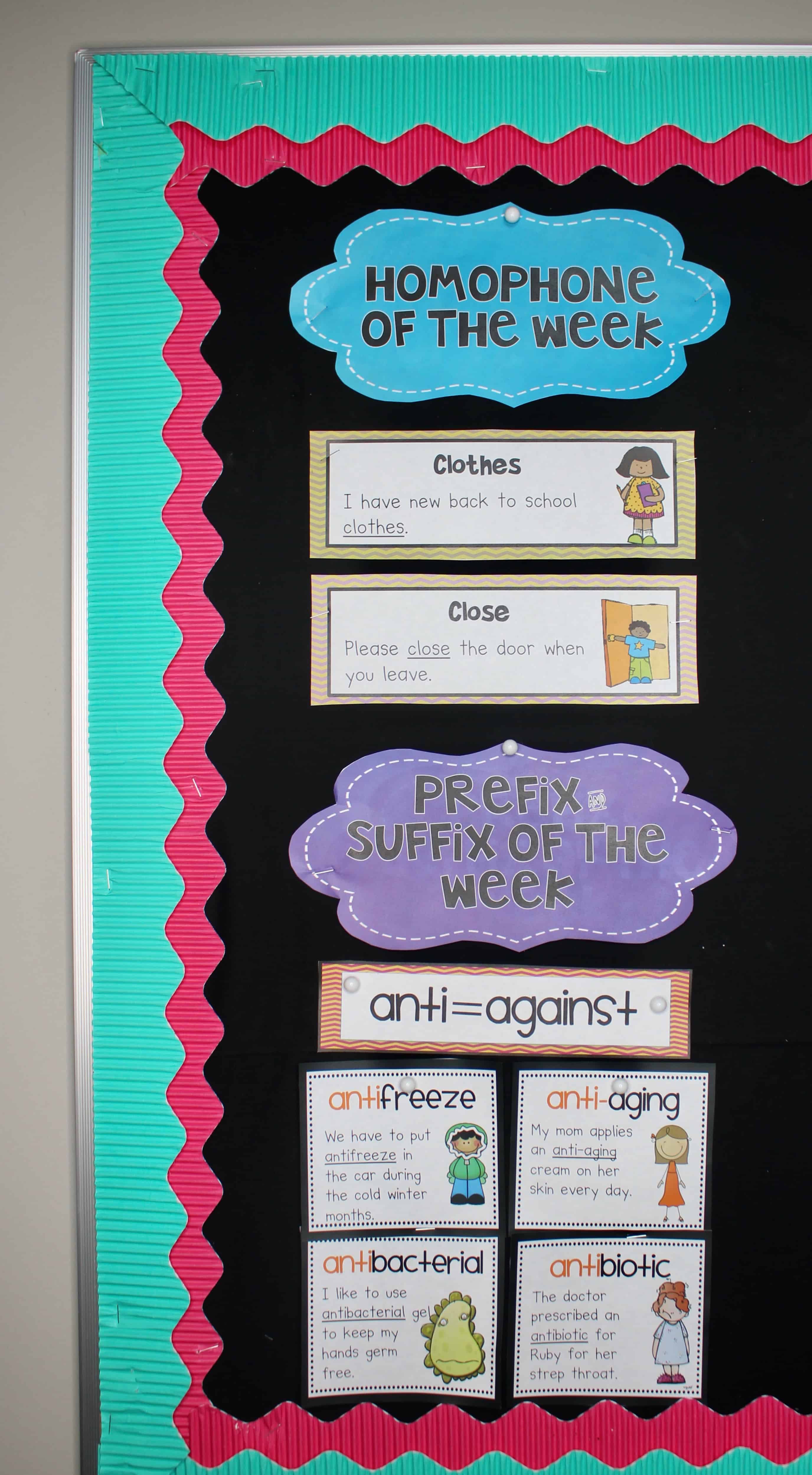 I included a mini prefix and suffix booklet that can be used as a journal or quiz in the file. I like having them for my students to reference as needed. One year I also had a booklet bound for my students where they could complete a page for every homophone and prefix of the week.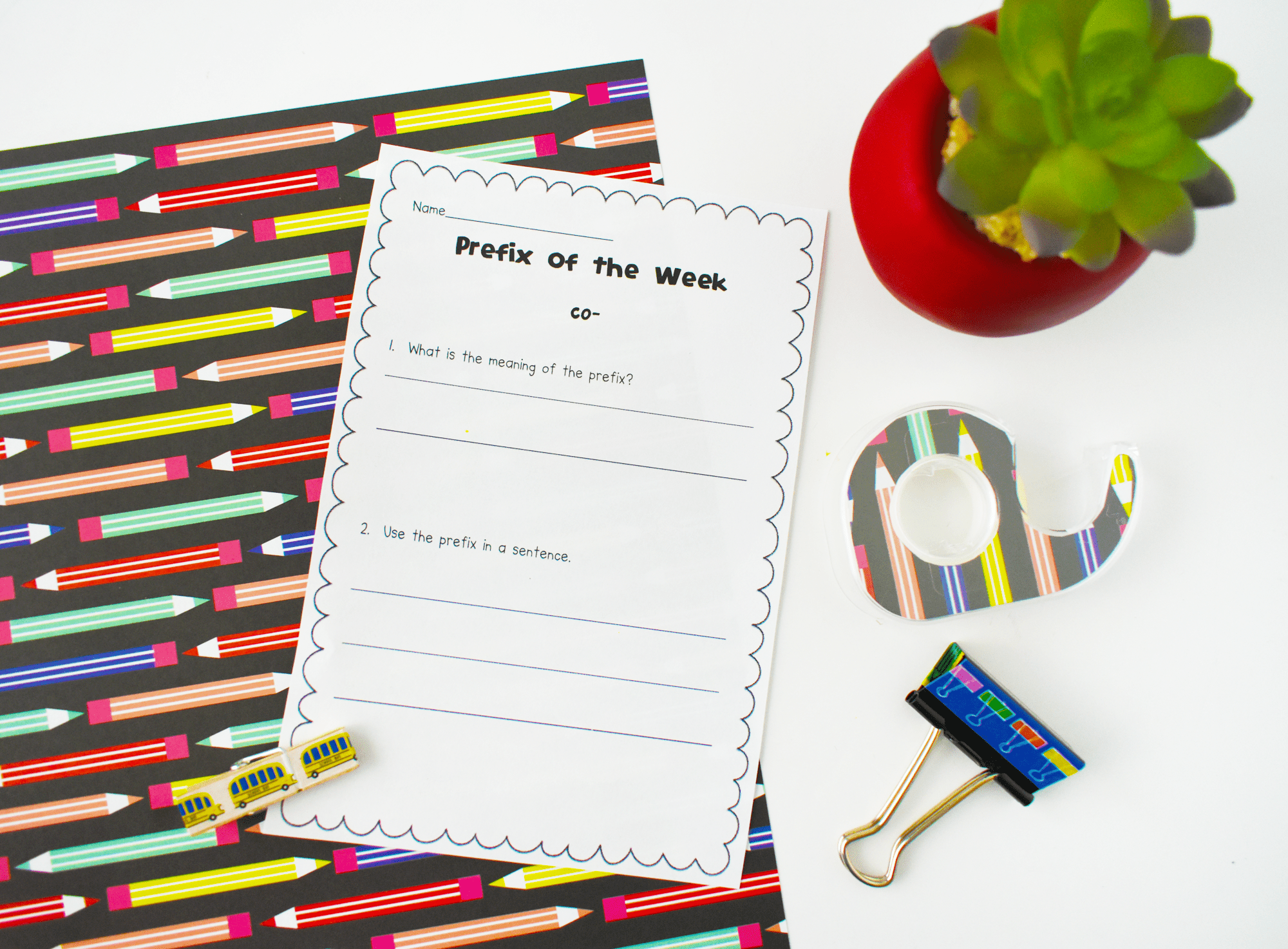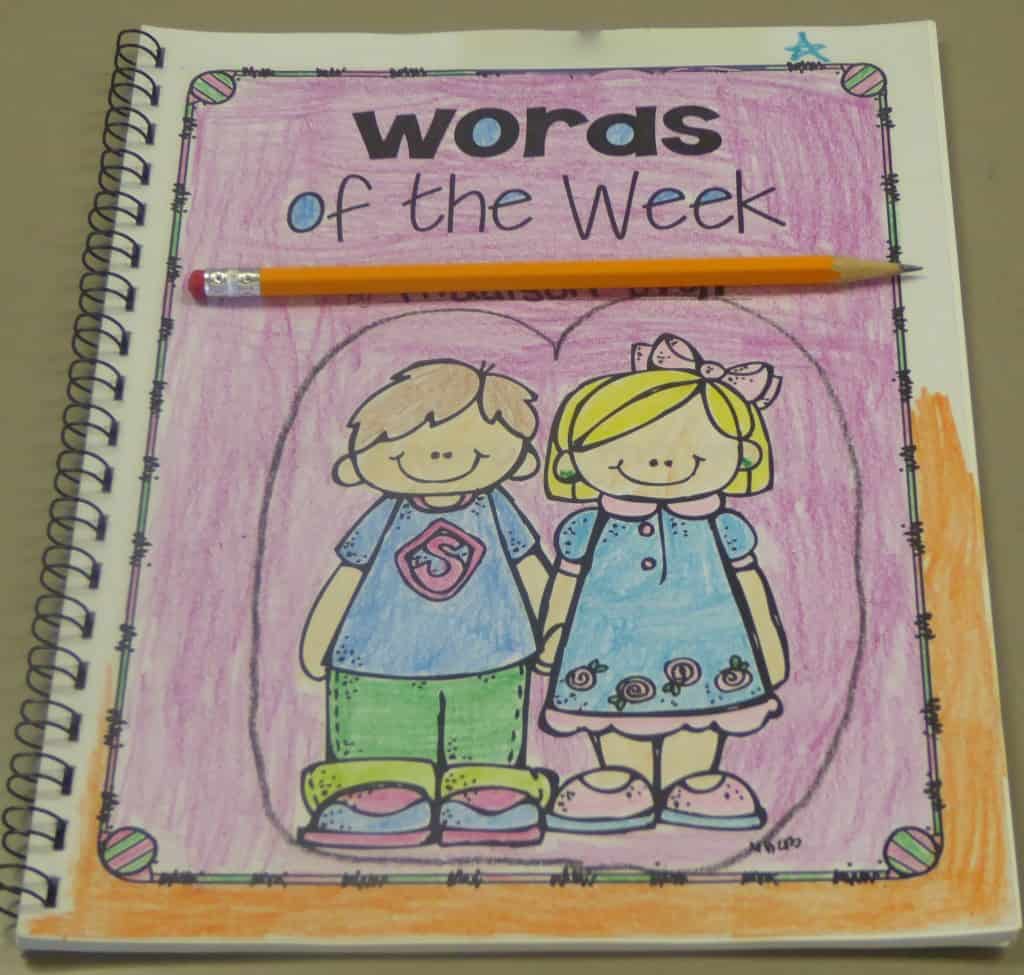 Prefix and Suffix Worksheets & Graphic Organizers
I also like to have students complete a prefix or suffix worksheet or graphic organizer on occasion. I don't try to do this with every word we study, but I do like to give some prefixes or suffixes extra reinforcement. In this graphic organizer, students write the prefix of suffix in the center of the oval. Then, they write words that use the prefix or suffix in the surrounding spaces. If students can't think of enough examples, they can write a word in a sentence or give the definition of the prefix or suffix.
Prefix and Suffix Activities & Worksheets-Scavenger Hunt
Another fun activity is to have students complete a scavenger hunt for prefixes and suffixes. I made separate forms for each, rather than combining prefixes and suffixes. Originally, I planned to write reading passages, but I quickly realized that this activity is every bit as effective, if not more when using the literature students are reading in class. You can download the graphic organizer and scavenger hunt for FREE
here
.
Prefix and Suffix Worksheets-Spiral Review
No matter how you introduce and teach prefixes and suffixes, they will need to be reviewed consistently. This helps students' long term memories and retrieval. This is a skill that will be quickly forgotten if not reviewed regularly. You can use any form of review for prefixes and suffixes I like to use my
Language Arts Morning Work
 for a spiral review. I've used it in many different ways-morning work, homework, and even as a daily assignment during our skills block.
There are also some fun online games, such as Fun English Games, that you can use to review prefixes and suffixes.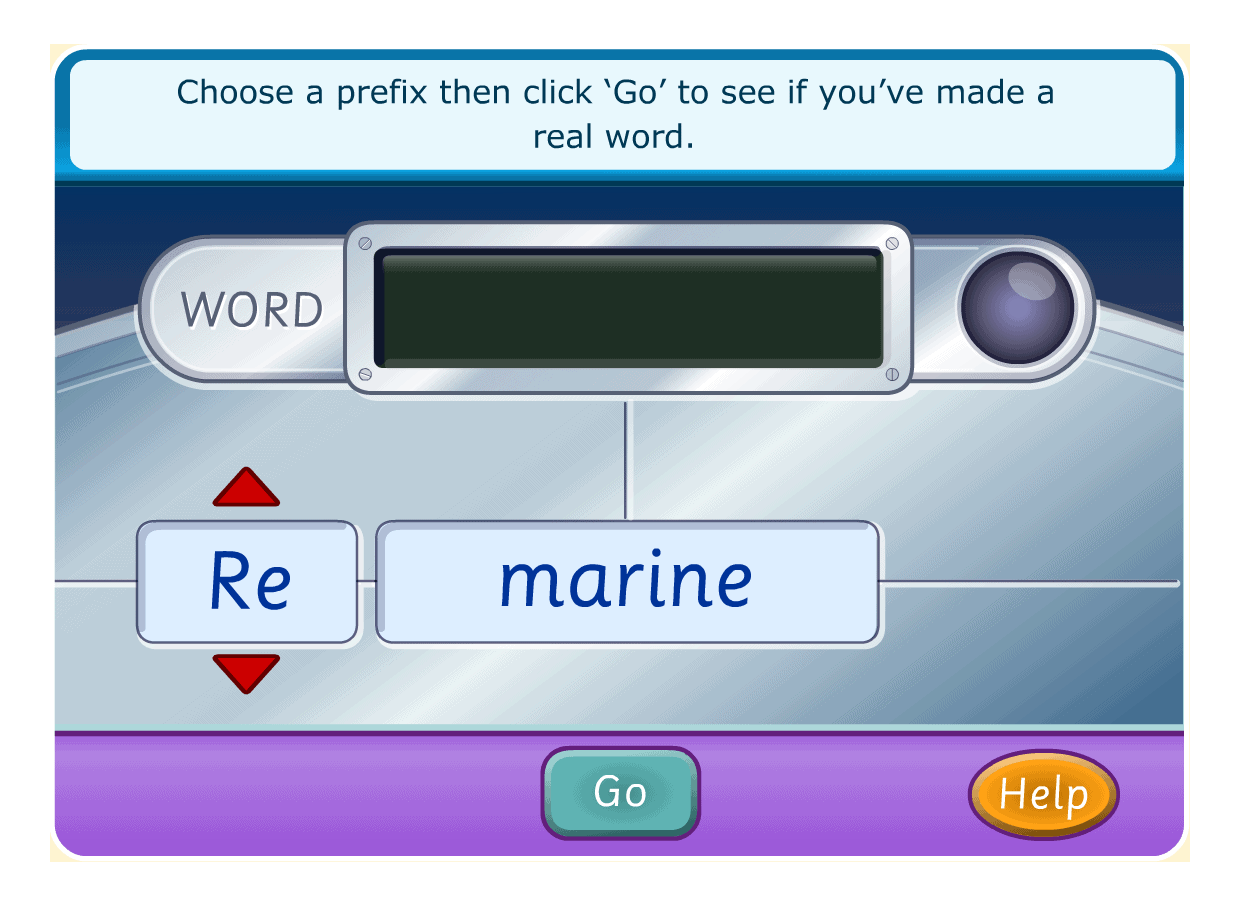 These lessons won't magically teach prefixes and suffixes overnight. *I wish!* But, with time and consistency, students will have a solid understanding of these essential words.