Over the years, I've gone from not having any word wall at all to having entire walls dedicated to word walls. I originally partitioned my wall into grids and had a section for each content area. When I used this format, I liked using larger half page word wall cards. I created cards with a white background and a chalkboard background. I wish I had pictures of the wall, but I never thought about taking pictures of it at the time.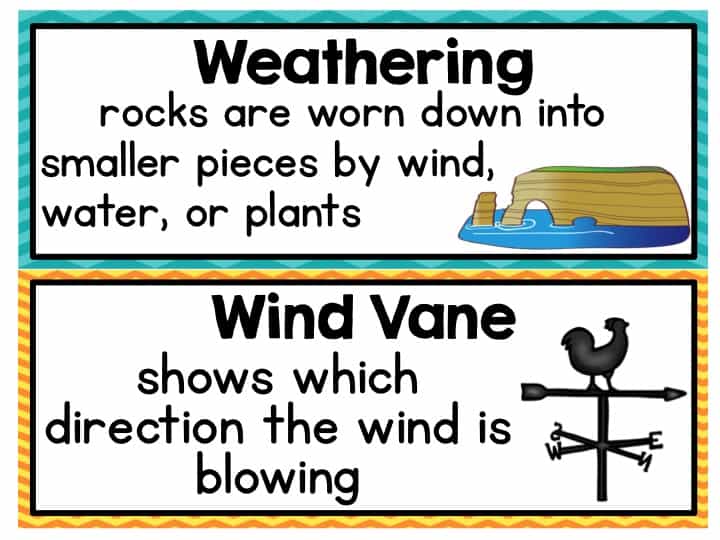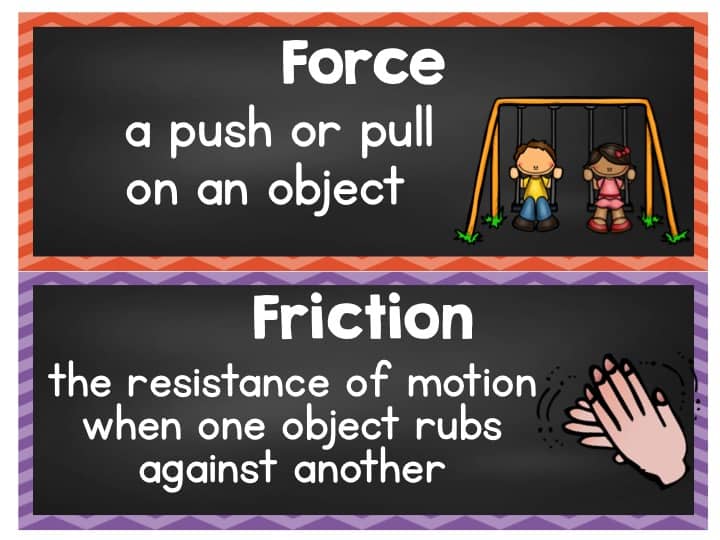 I want to completely change the look of my classroom this year, and I'm going to consolidate my math, social studies, and science word walls into one large word wall. The word wall will focus on content area vocabulary, which will be a big emphasis of my instruction. There was nothing wrong with the previous way I had organized my word wall, but every now and then I just need to spice things up. I've printed large letters that I display across the top of my word wall, and I'm hanging brightly colored ribbon underneath each letter. I'll hang the cards on the ribbons with velcro.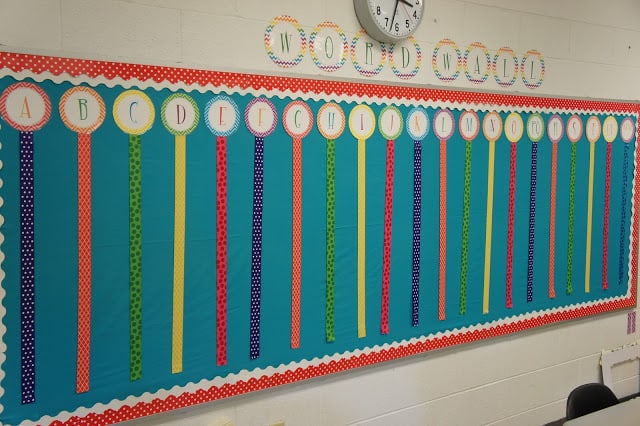 Since I'm limited to the space on my bulletin board, I've made an additional set of cards that are a bit smaller. On this set of word wall cards, there are four cards on each sheet of paper.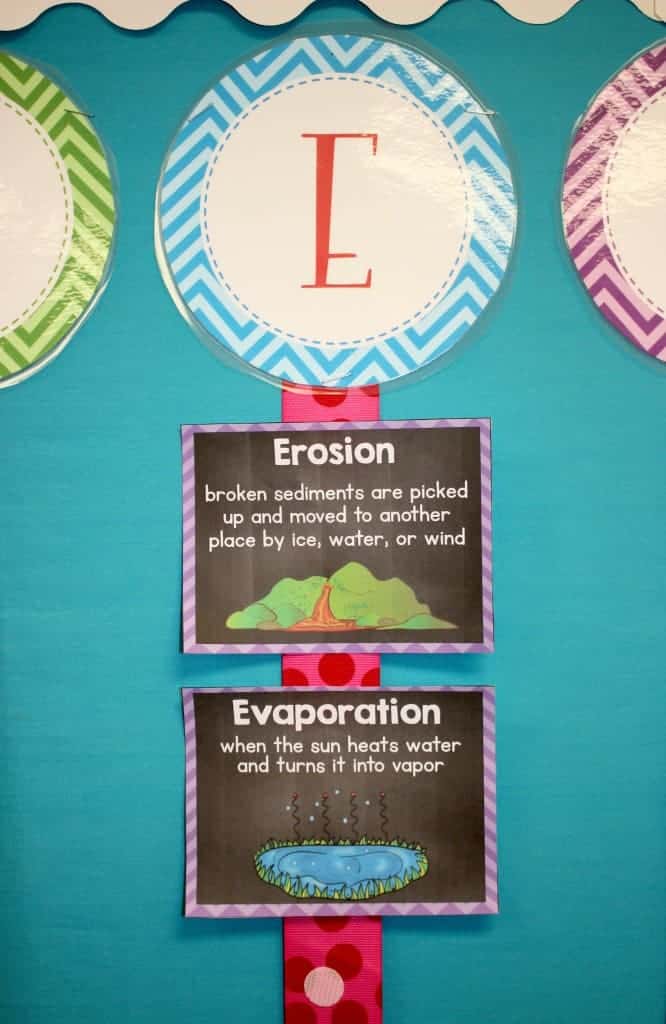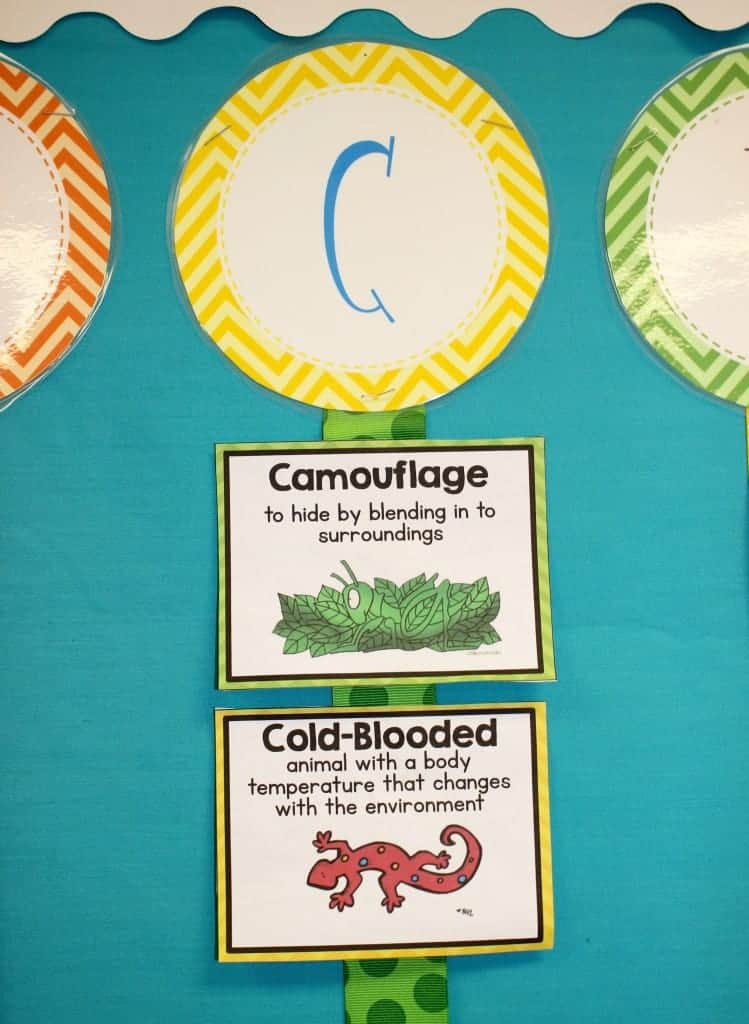 I've made a a version with a white background or a chalkboard background. I love the chalkboard version, but I definitely don't like how much ink it uses!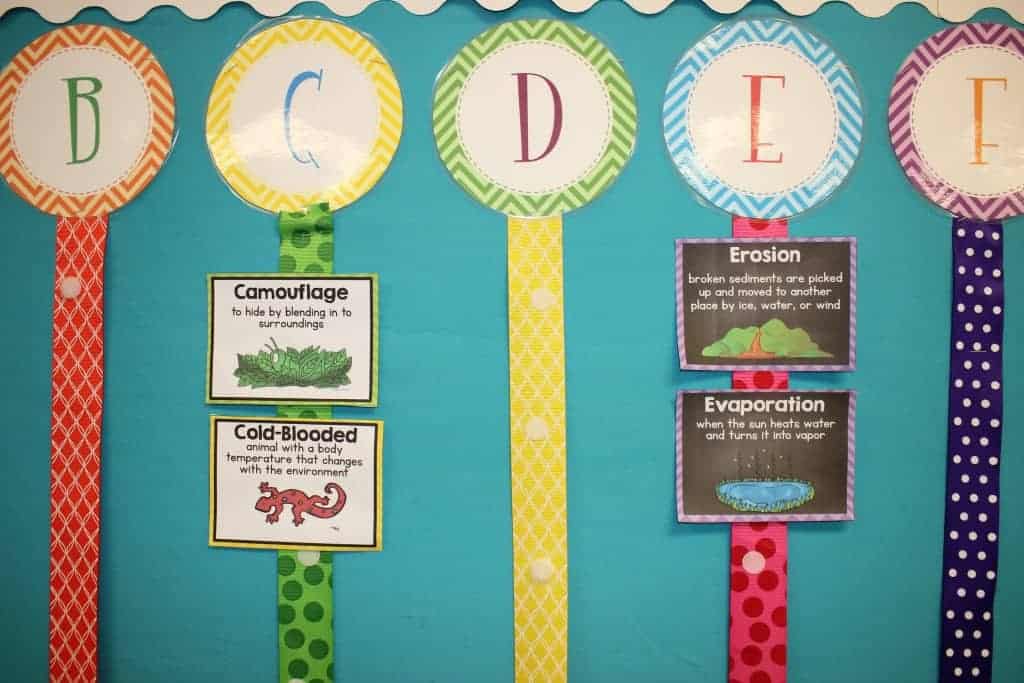 Both social studies and science word wall cards are available in my TpT Store. The science word wall cards include over 70 different terms. All terms necessary for teaching the Georiga Standards of Excellence are included, as well as several more!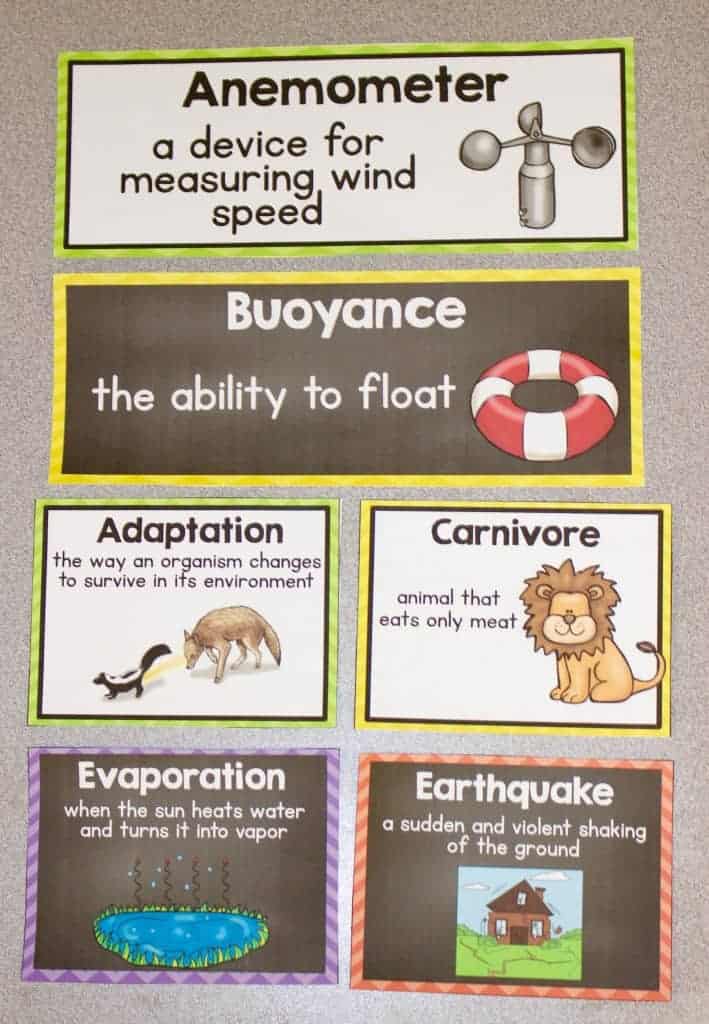 During the school year, my word wall cards always make me crazy!  No matter how I organize them (file folders, rubber bands, zip locks, etc.) they always end up scattered all over the place, and I can never find the one I need.  It's one of those things I've never been able to organize.  This year I think I finally have a plan that will work!  I'm using little picture albums to store my cards.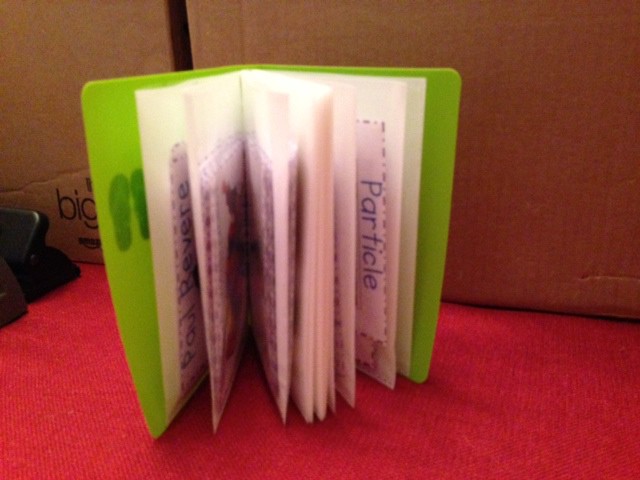 I'm organizing them by unit, so all of my government cards are together, economics cards are together, etc.  I think I'm really going to like this!