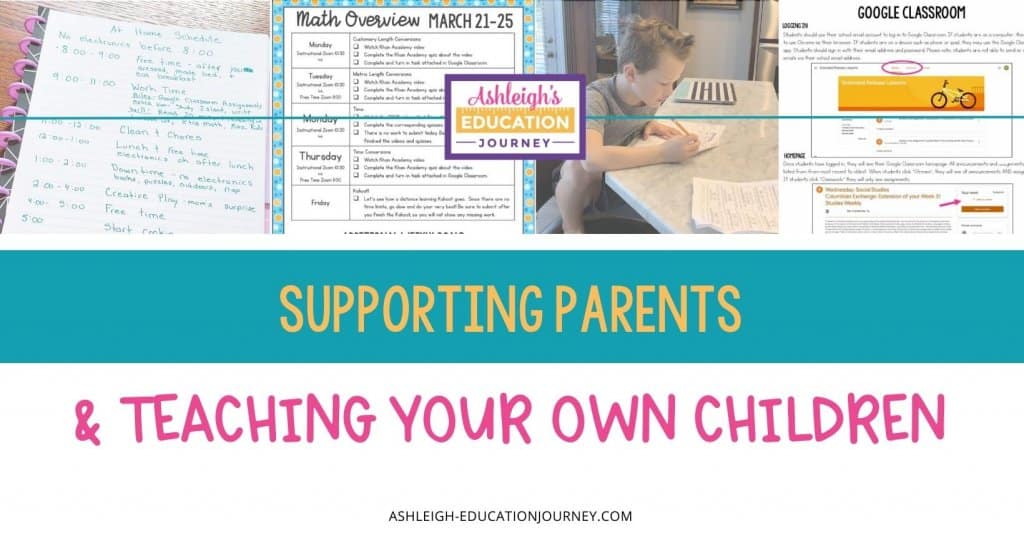 My Facebook and Instagram feed has been full of memes related to parents being required to homeschool their own children. I have to say that many of them are spot-on. However, I do think that it's essential for all of us to support and encourage each other. We're all under stress and don't really know what to expect from day to day. This post shares methods for supporting parents, their families, our students, as well as our own families.
If you want to see more ideas for distance learning, you can use this post as a starting place. It houses all of my distance learning blog posts.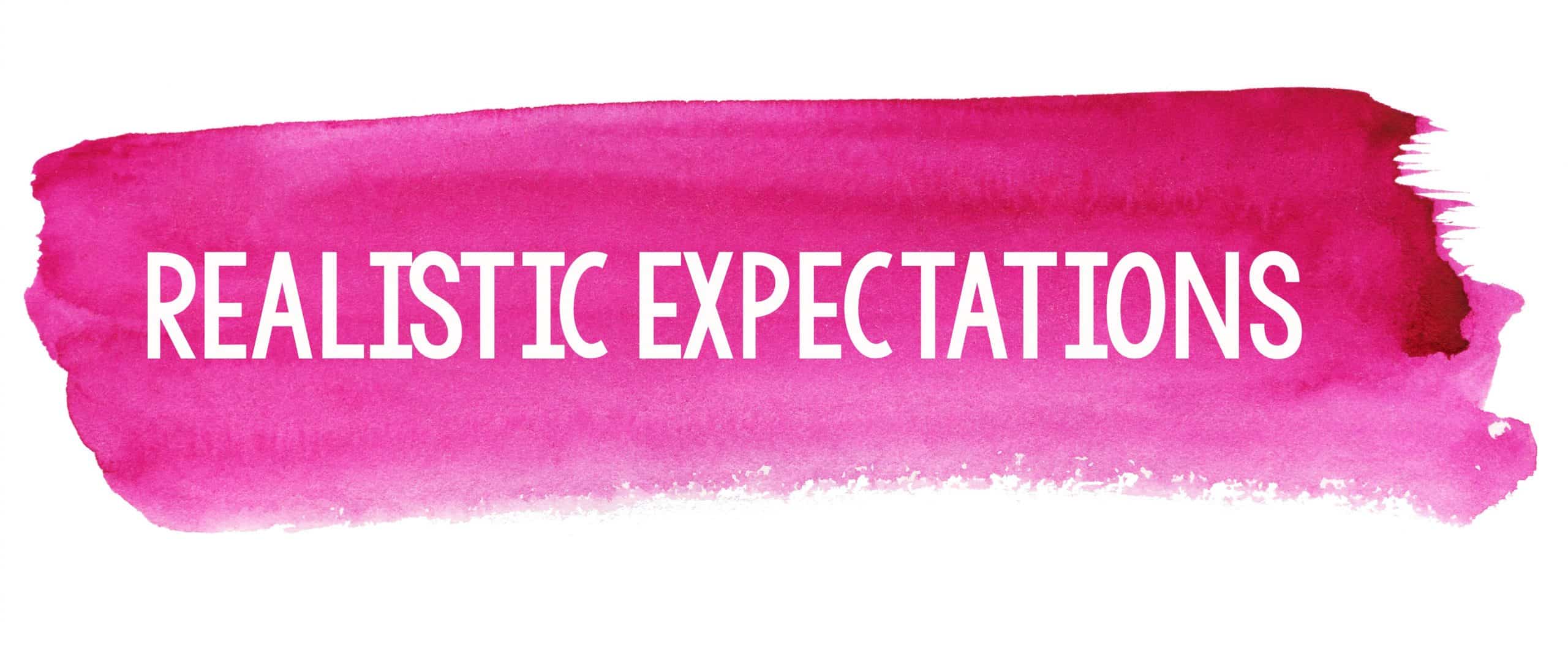 Realistic Expectations
It's important for us to have realistic expectations. There is no need to try to fill a school day worth of assignments. At this point, you can probably throw away the pacing guide too. Right now, my top priorities are helping students feel safe, loved, and cared for. Any academic progress will be considered icing on the cake.
My own students and my children are completing about two hours of work a day, which is plenty. We're not going to be able to recreate our classroom in our students' homes. I can only imagine what it's like when parents have multiple children fighting for the same device!
I do have a lot of math content left to teach, but I'm not going to sweat it. We'll keep moving forward the best we can. I think it helps that we're all in the same boat. It would feel completely different if my students were the only students missing weeks of instruction.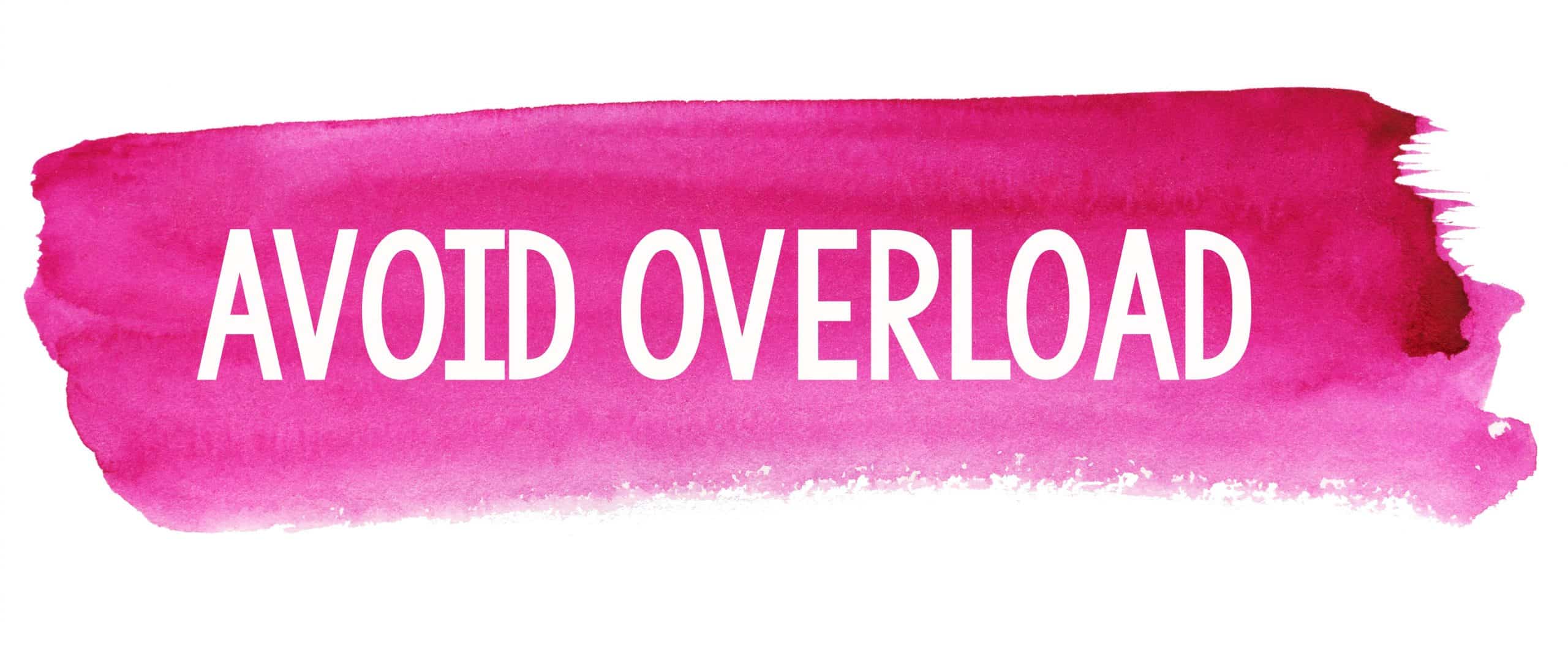 Avoid Overload
I know it may not be possible, but it's helpful to assign your work in parts or chunks, rather all at once. I always have a few students, and my own child, who fall apart when they feel that their to-do list isn't manageable. Elementary aged students typically don't have the ability to pace themselves over the course of several days, much less weeks.
I'm experimenting with two options with my students who are working digitally. One option is to post all assignments for the week at one time. I've labeled them with Monday, Tuesday, etc. The other option is to schedule and post each day's assignment one day at a time. I'm going to let my students give me feedback on which method they prefer.
I sent home hard copies of work with some of my students, and I had to send all of their work home at one time. In that situation, I wasn't able to chunk their assignments. I've reached out to parents to share what pages to complete each week. That gives students a framework to follow, rather than a mountain of work.
You can see below what a typical week of math instruction might look like for my students.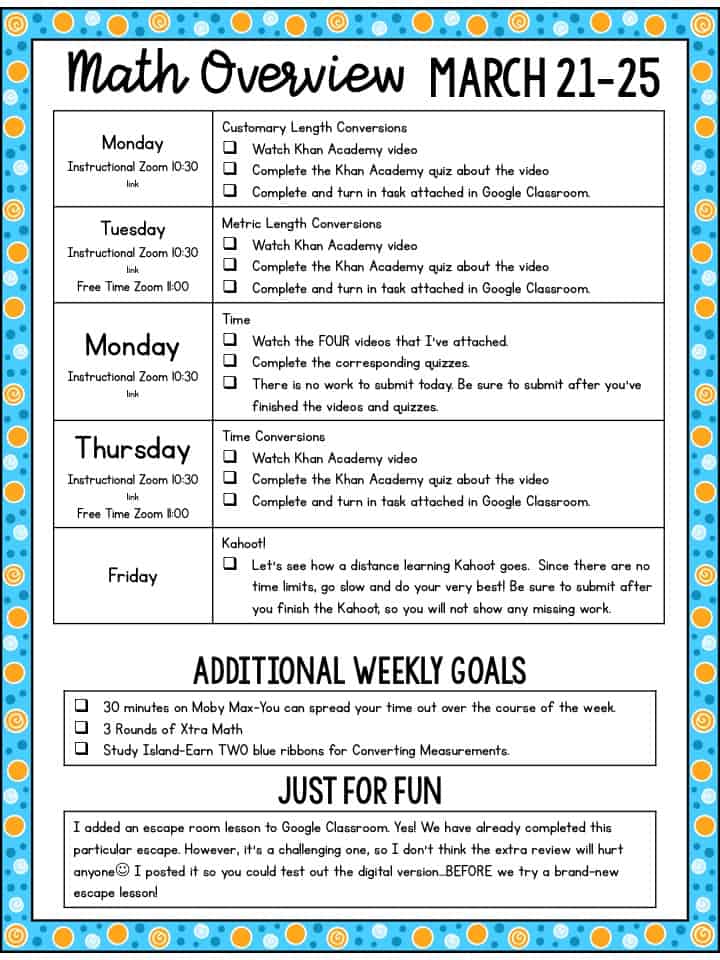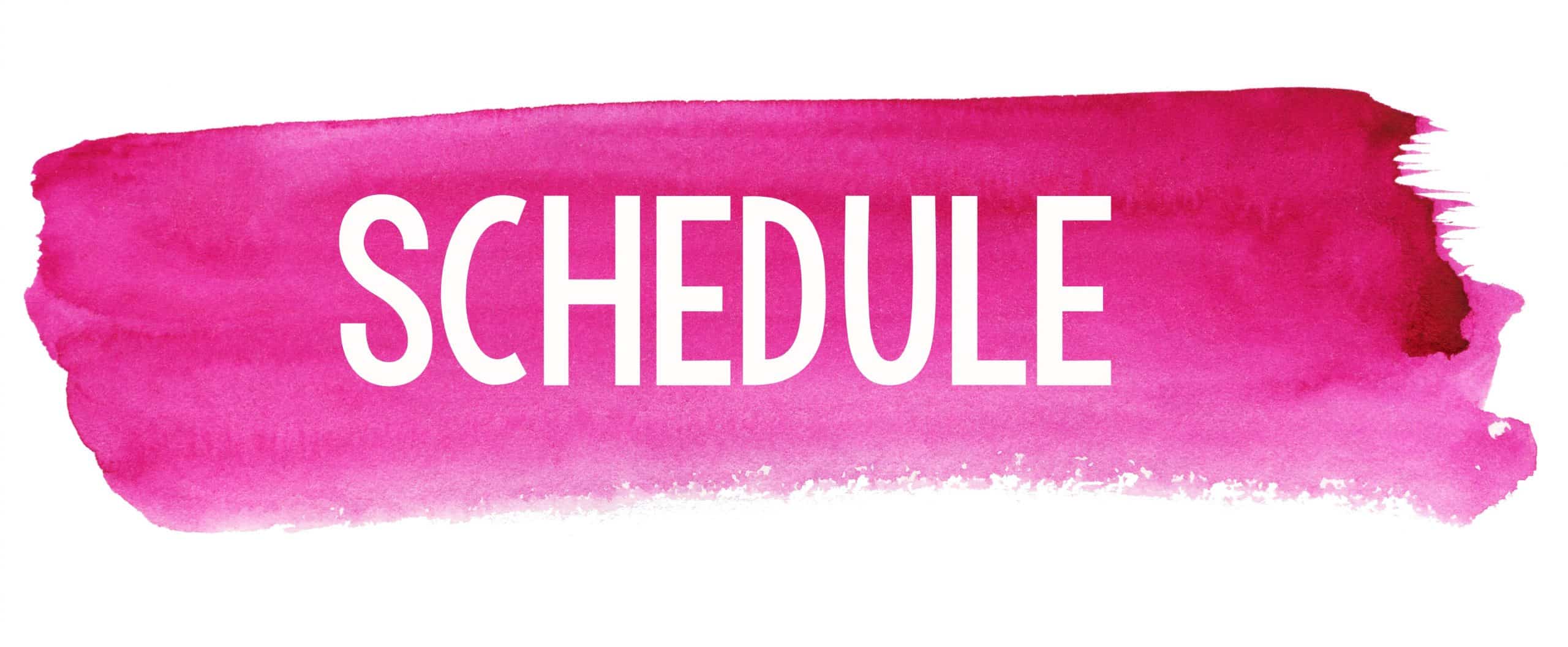 Schedule
I've already seen the schedule vs. no schedule debate begin on social media. Honestly, that's the last thing I'm going to judge someone over.
This whole ordeal is incredibly stressful. When I start to panic (which happens), I try to force myself to take it one day at a time. I'm an extremely goal oriented person, and not having an endpoint or destination REALLY gets to me. If I had a date when things would go back to normal, it'd be so much easier. But, no one knows.
It's also hard for people like me who crave consistency and a routine. I can't just go with the flow all day. I need structure, and I feel that most kids need structure too.
Our schedule isn't rigid, or written in stone, But, it's a starting place. It's a plan. Personally, I'm adamant that my kids won't spend days upon days on devices, so I've got to get them going on other projects.
Teaching Your Own Kids
My own children are in first and fifth grades. My fifth grader pretty much wants no help at all from me, but my son is a whole other story. If he sees me, he wants my help and my attention. Normally, I'm perfectly fine with that, but I don't want to set a bad precedent.
I found that I have to separate all three of us, so I assigned everyone a different spot in the house and made a list of what had to be done each day. However, I see other families where everyone is working together at the kitchen table. I think you just have to do what works for your family.
I do think that a daily to-do list is helpful for children. When, where, and how you complete tasks depends on the child-just like at school. And, as you already know, avoid the power struggle. If my daughter and I go head over math, it's not a whole lot of fun. I imagine your child's teacher is more than willing to drop in for a brief Zoom call, which will save YOU the headache.
Also, you'll always be mom or dad first. I was my daughter's fourth grade homeroom teacher, and even after 180 in the actual classroom, I was still mom first. I don't know if she ever viewed me in the same way she viewed her other teachers.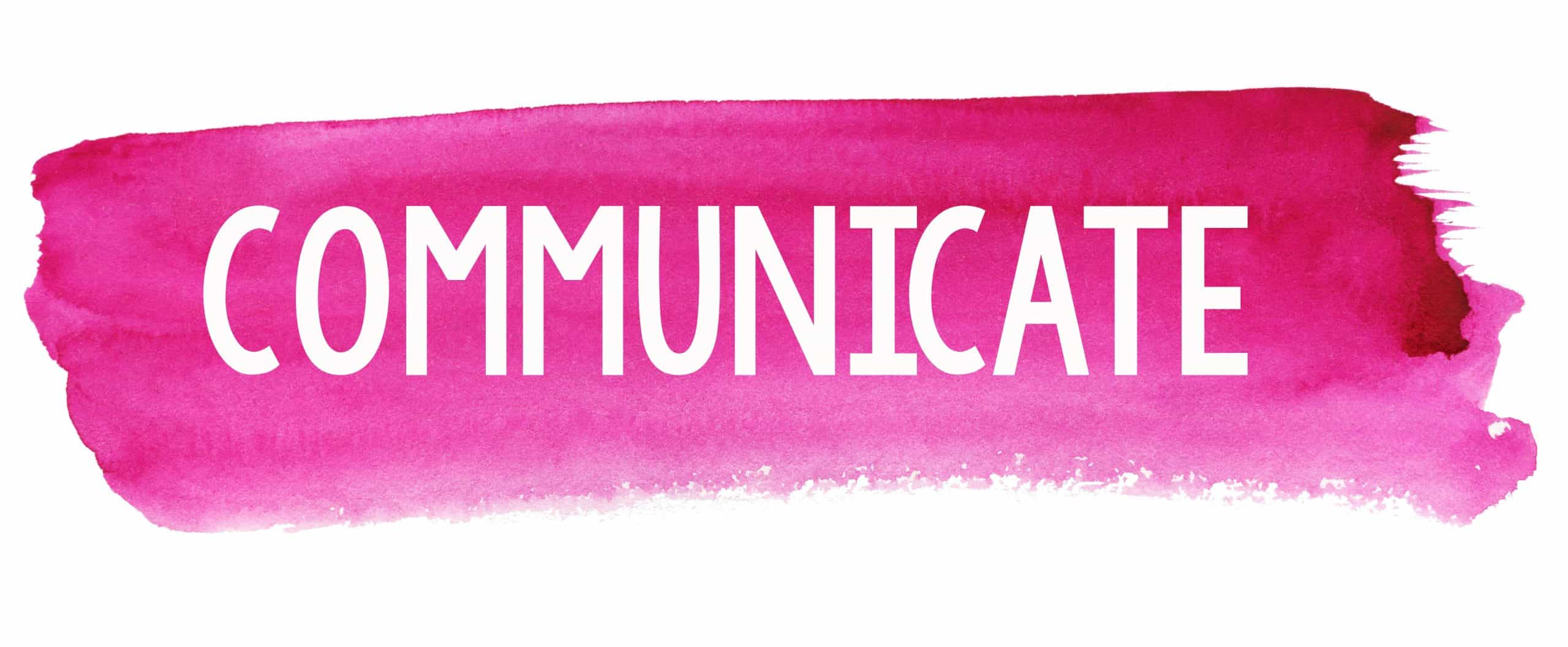 Communicate
For the foreseeable future, communication is going to be critical. Even though I teach in the same school system my students attend, I still crave (and get) information from their teachers.
Try to avoid assuming parents already know certain programs and platforms and offer as much support at possible. Since we lean heavily on Google Classroom, I recently wrote a detailed newsletter on how we use Google Classroom and what to expect.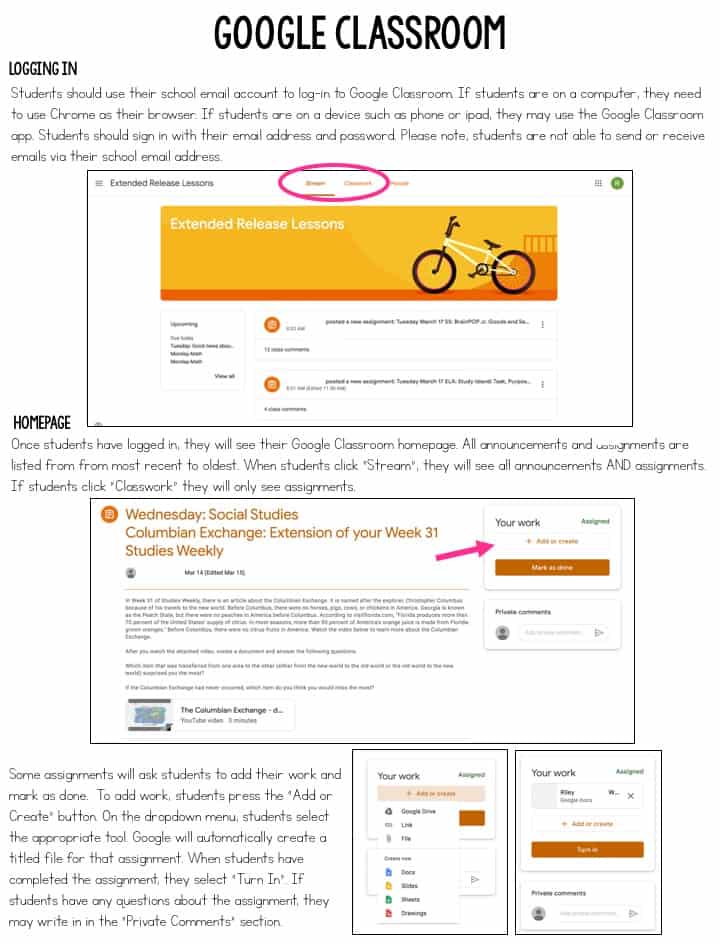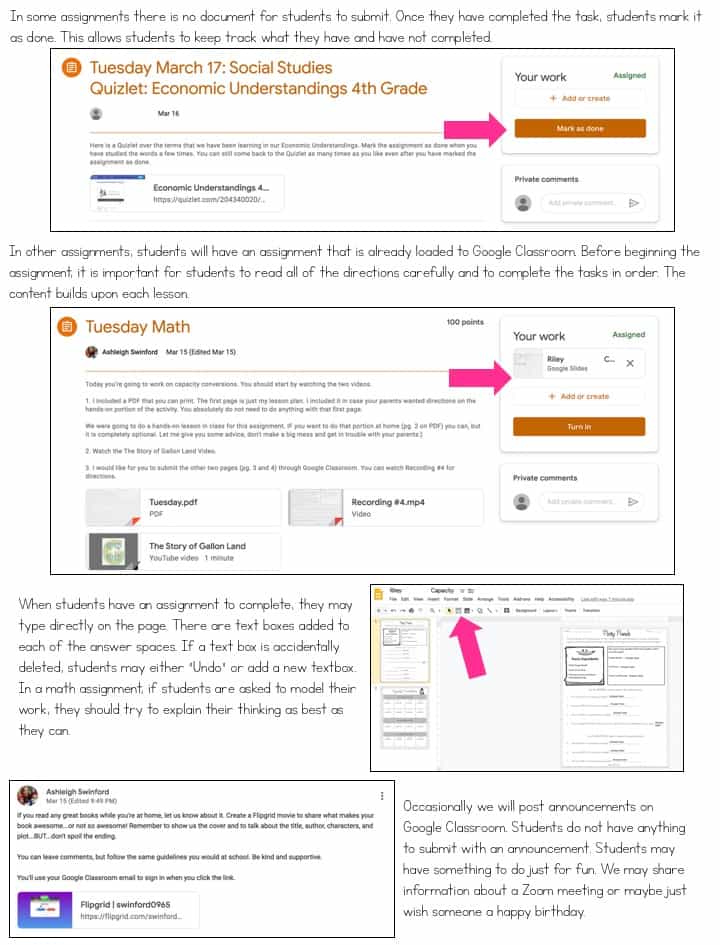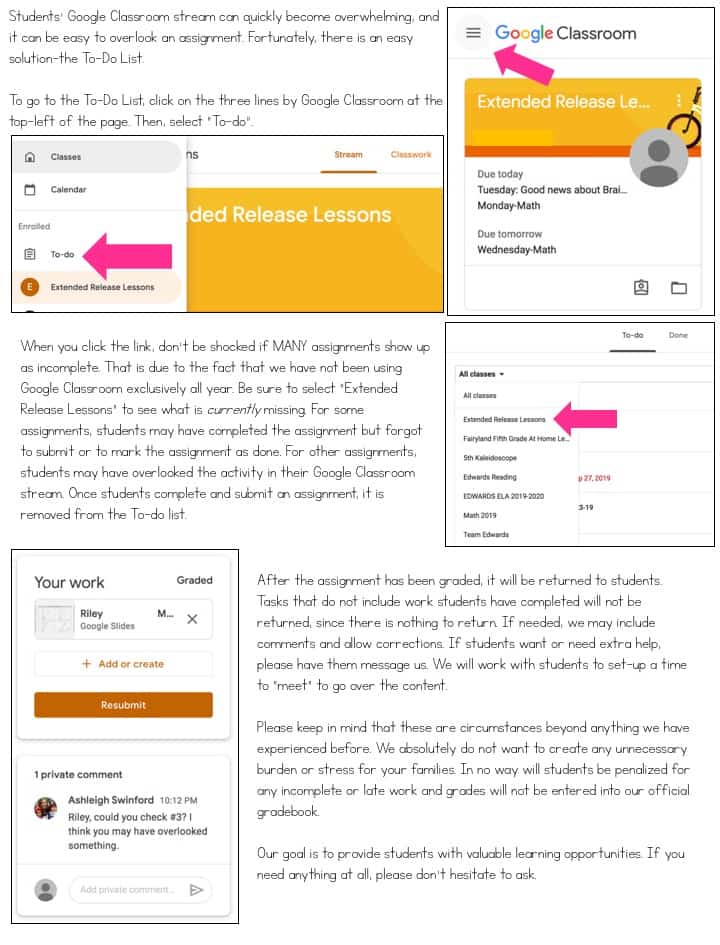 You can download a free copy of the Google Classroom tutorial here. I hope that it helps you out!
If you're looking for more ideas for distance learning, this post is a great starting place. I'm using it as a home base for all of my remote teaching blog posts.