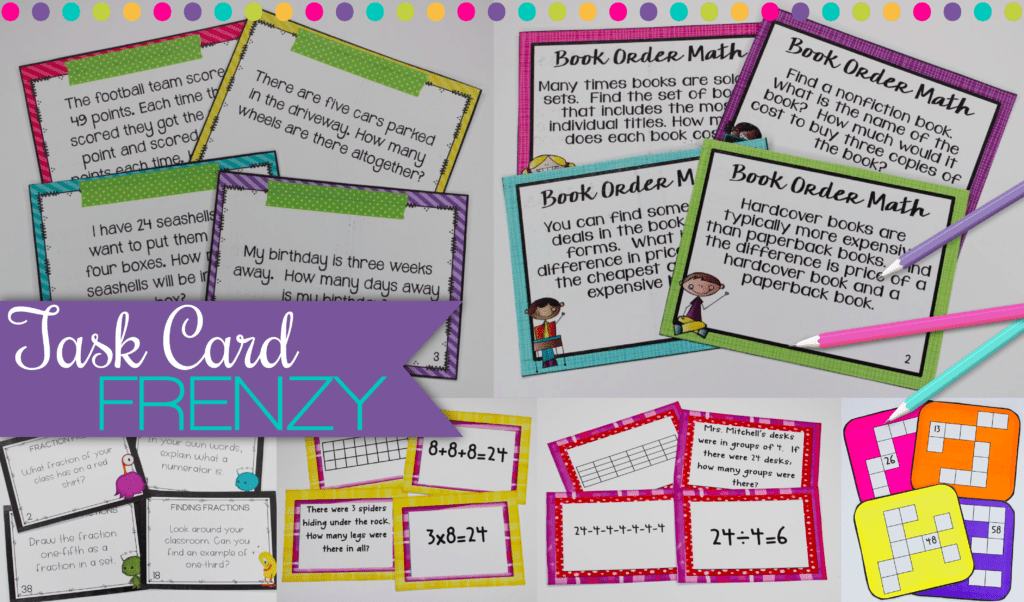 Task cards are a great way to change-up your instruction. They can increase student engagement and allow short, focused practice.
Ways to Use Task Cards
Scoot-This can be played two ways. Either the card can scoot, or the student can scoot. You need one task card for each student. Set a timer and periodically say, "scoot!" At that time, either students will move seats to the next card or the card can be passed to the next student. I like this because it gives students exposure to many problems and prevents students from getting stuck on one problem for an extended period of time.
Early finishers-I love using task cards for extensions and early finishers. There's SO MUCH you can do with this. In fact, I've written an entire blog post on it, which you can check out here.
Scavenger hunt-You can hide cards around the room, and have students look around the room for the cards with clipboards and answer sheets
Jenga®-Students take turns drawing blocks. Another student in the group finds the correct card (by the number) and reads it to the first student to answer.
Board games-Student must answer the task card correctly before taking a turn. A wrong answer equals no turn.
Centers or Station Activities-My math centers almost always consist of a few task card activities. These task cards can focus on specific standards or can review a combination of skills.
Organization
I store all of my task card in sturdy sandwich bags, and I group them together in stackable plastic containers. I originally kept each individual set cards in a box, but I quickly ran out of room. It's much easier for me to group the baggies together. I keep telling myself that I'll  make cute labels for my containers, but in the meantime, a Sharpie is working just fine!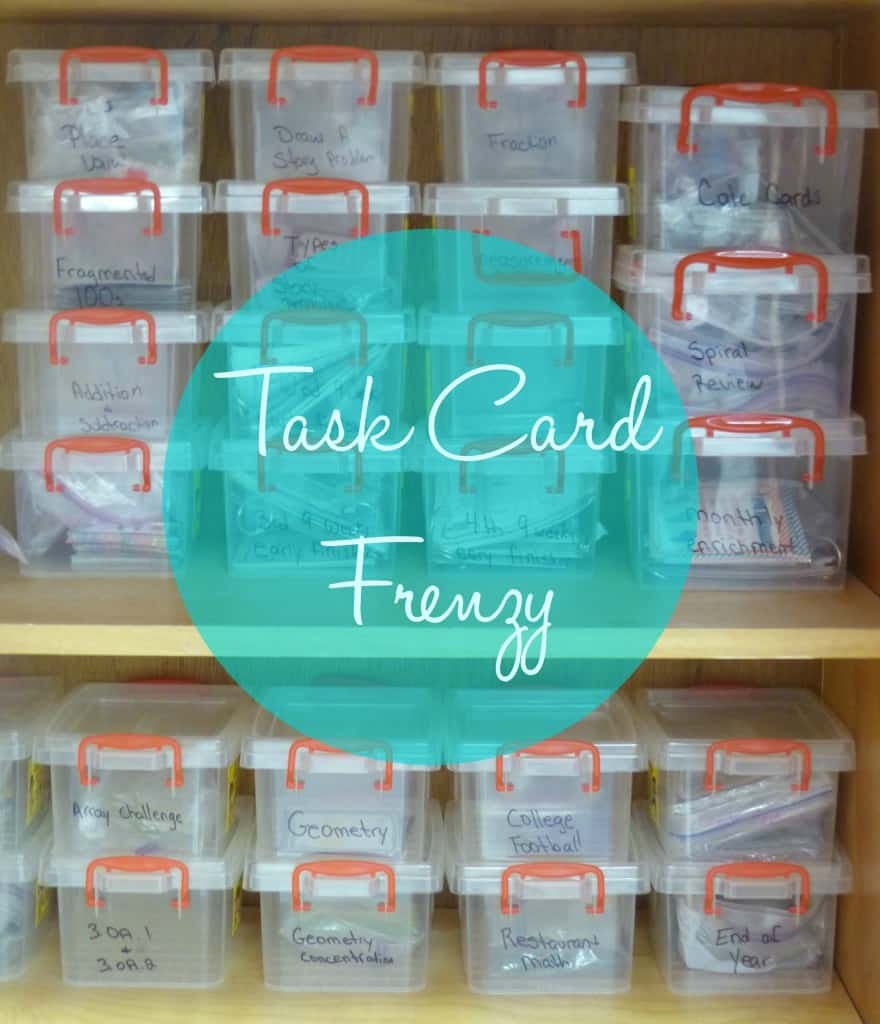 *Edit* I made the labels….then my containers started to break! As a teacher, it's essential for me to let go of the notional of perfect organization!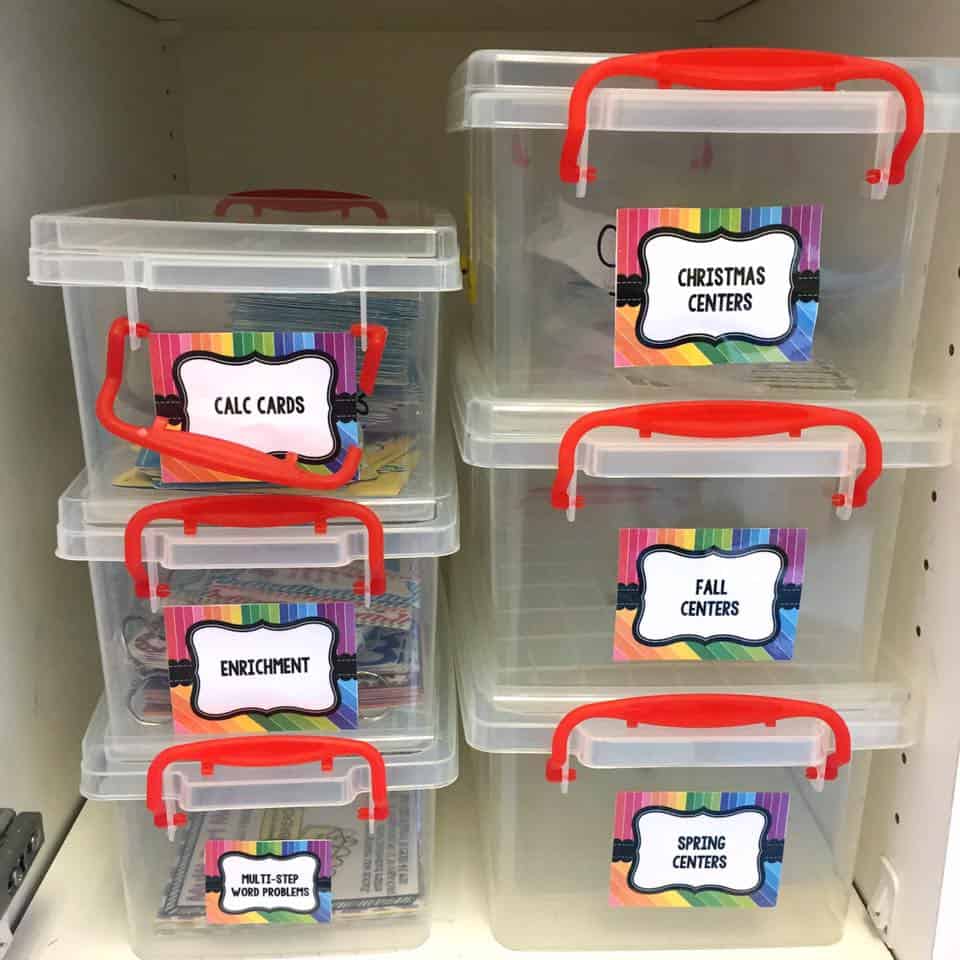 My Favorite Task Cards
I've described some of my favorite activities below. I've attached a link to each one in case you'd like to see it on TpT. You'll probably notice that the bulk of these are math. That's only because I primarily use these in math, but they can be incorporated into any subject area.
Fragmented Hundreds Chart
-I'm not quite sure how to name this one, because it's very unique. Students see a portion of a hundreds chart and add numbers to the remaining spaces on the hundreds chart. I laminate these and have students write directly on the cards with a dry erase marker.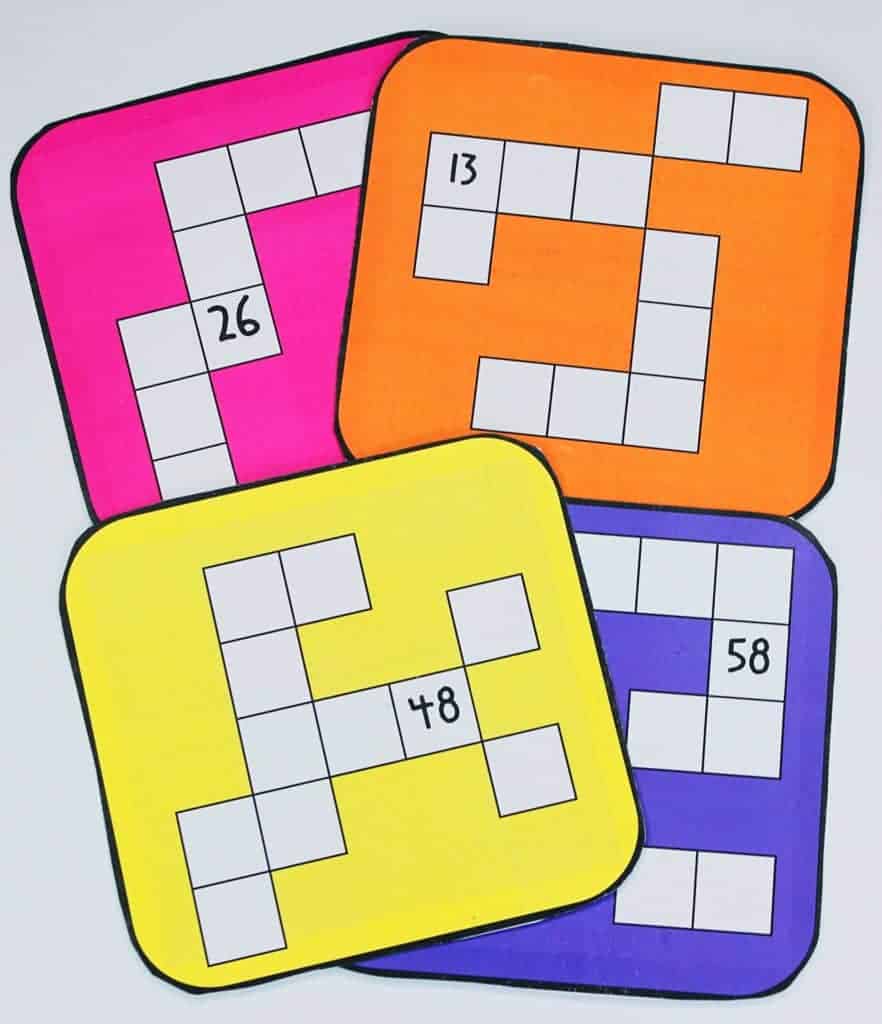 In this
Book Order Math Task Card
s
activity, students use their Scholastic book order forms along with their task cards to solve various math problems. For example, students may select a nonfiction book they'd like to purchase. They record the title of the book and calculate how much is would cost to buy three of those books. There is always a possibility that some of the task cards won't work for a particular order form, and if they happens I just remove the card for that round.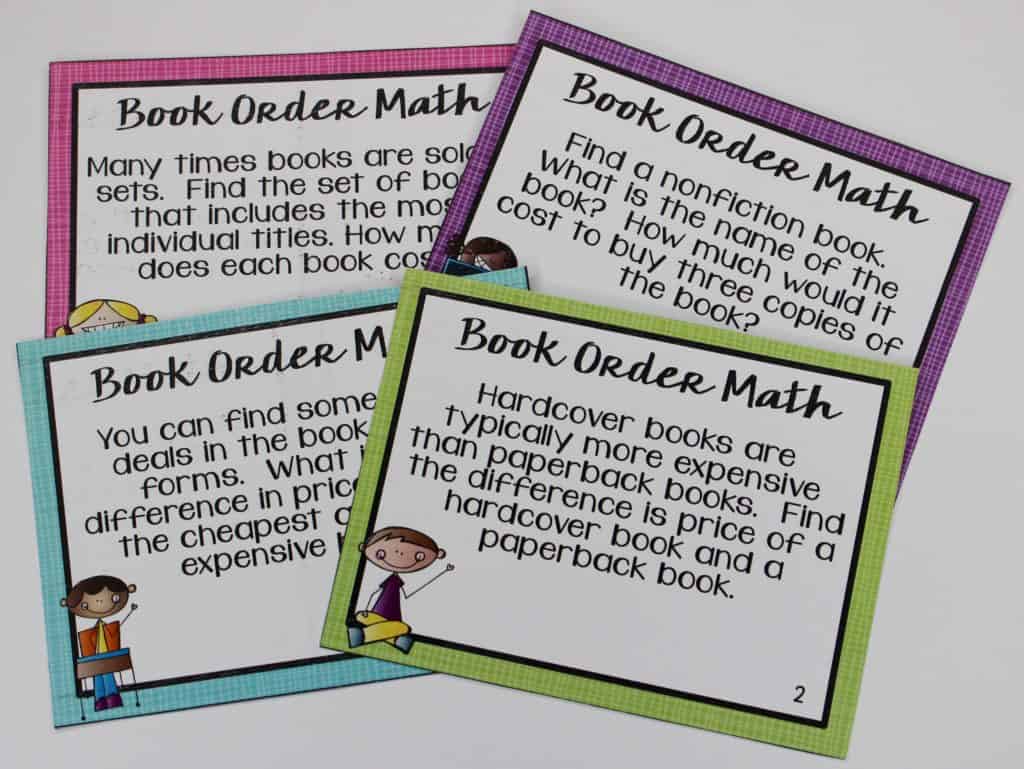 I love incorporating reading and math, so I especially love these
Place Value Scavenger Hunt Task Cards
. In this activity, students use a nonfiction reference book such as an almanac to solve place value problems. For example, students may need to find a number with a five in the hundreds place. I've differentiated the task cards, so there is a more simple version and a challenge version.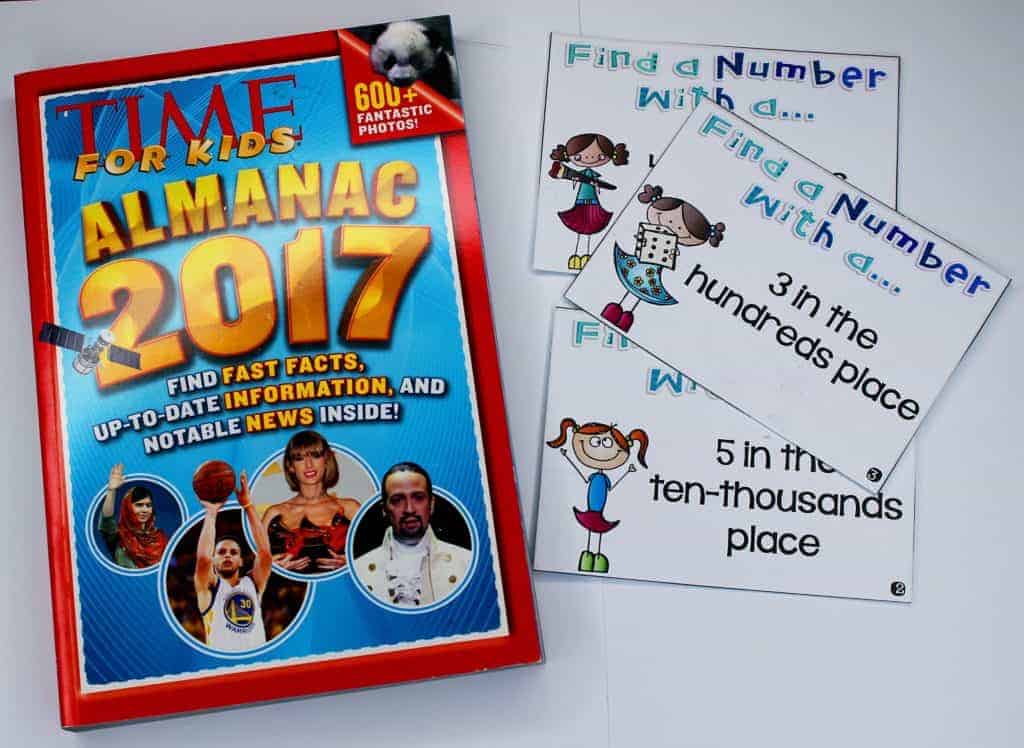 My students almost always love sports and sports related math, so I created a set of
Addition and Subtraction Task Cards
with a sports related theme. I used real life sports figures to make the task cards a little more interesting for students.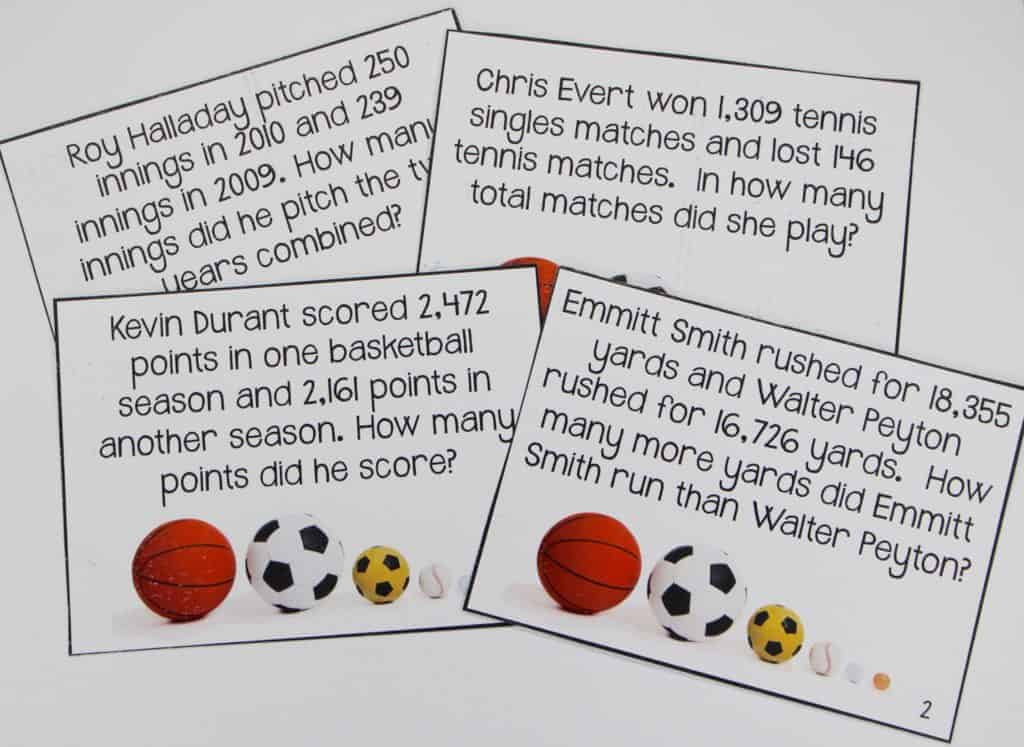 I know my students usually can't get enough multiplication and division practice, so I also create a set of
Multiplication and Division Task Cards
. This covers word problems, representing multiplication and division, as well as missing numbers in equations.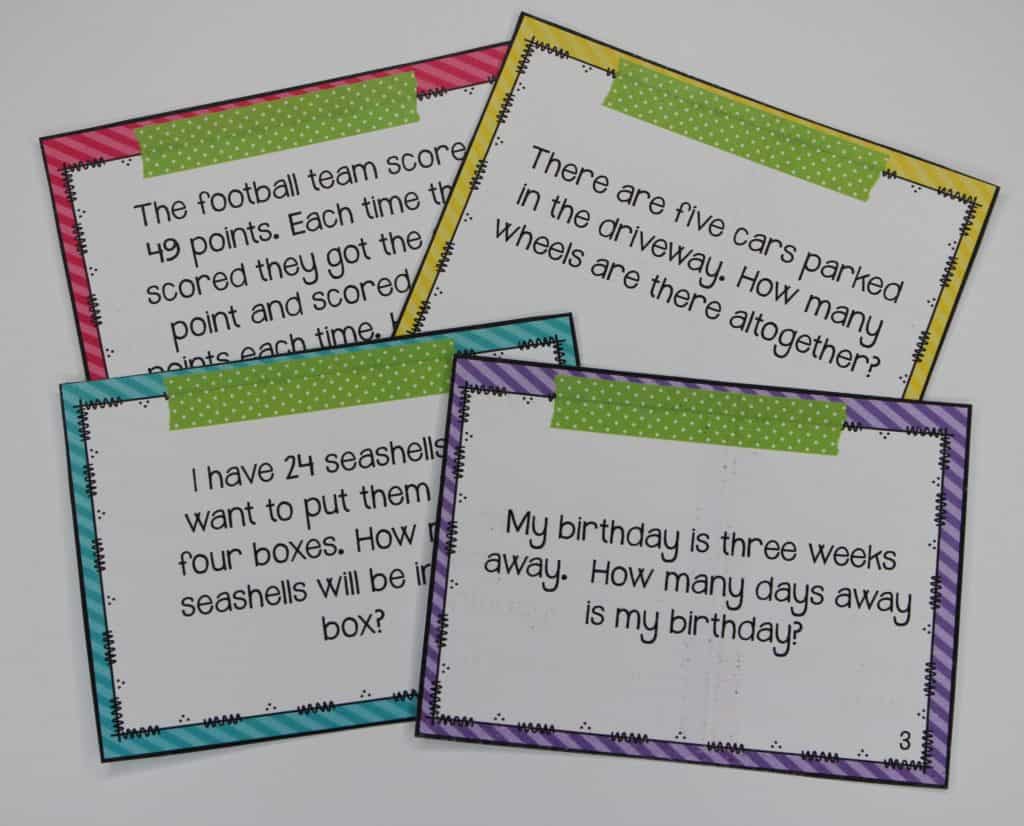 Representing Multiplication
is also challenging for students so I made a set of task cards that allows students to group different representations of multiplication together: array, equation, repeated addition, and a word problem. Students can complete this as a sort or as a form of the game concentration.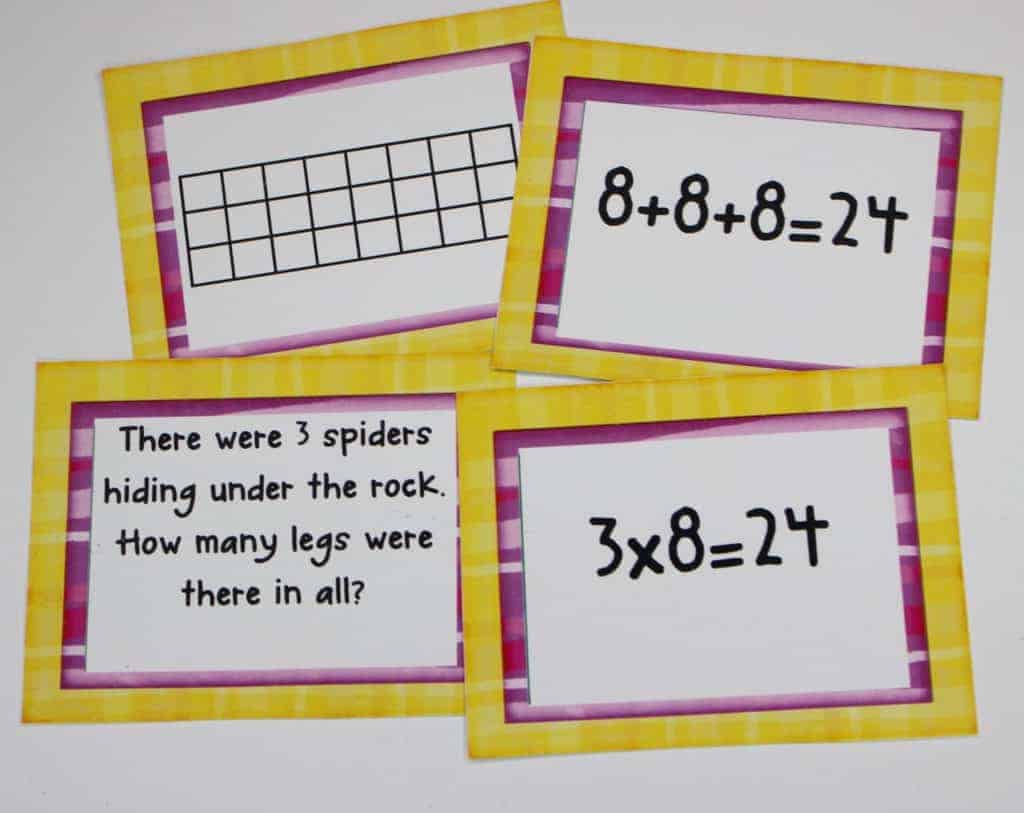 Representing Division
isn't easy either, so I made a similar set of task cards for division. The only difference is that students group arrays, an equation, repeated subtraction, and a word problem.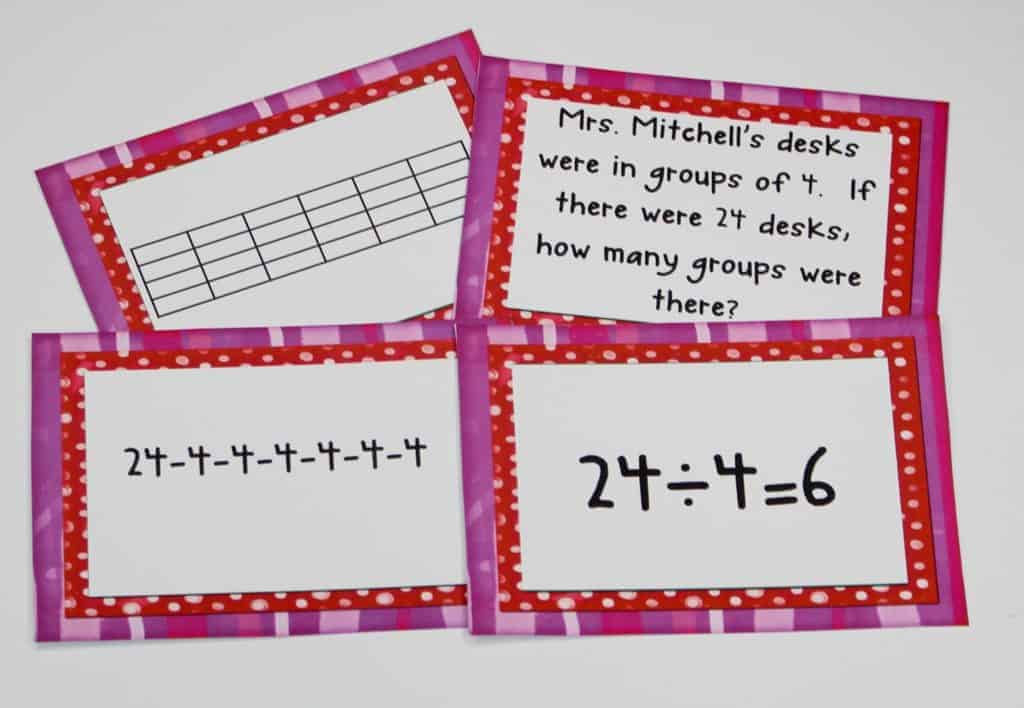 I hope that you've found some great ideas! Please let me know if you any any questions!
PS. You can enjoy the
freebie
below!