No two years teaching are ever exactly the same. Your students change, the calendar changes, the curriculum changes, and some years your grade level changes, and the quantity of gray hairs increases. However, the 2020-2021 school years bring those differences to a whole new level. This is a school year like no other. With these incredibly challenging circumstances, I never imaged students would be expected to participate in state testing. The decision to move forward with testing was certainly a surprise. But, I absolutely refuse to cram in content or to place unnecessary anxiety on my students.
This year I made the commitment that I was not going to rush through my curriculum in order to be "finished" in time for testing. There has been more than one occasion when this did cause me to panic a bit-particularly when I realized that we're about a month behind where we would "normally" be. However, I've stuck to my decision, and while we may not be ready for testing, I can be confident that my students are learning deeply and retaining what they've learned.
As of writing this post, I have 10 school days before testing. I've yet to begin my geometry unit, and I'm only one week into measurement. The measurement unit includes area and perimeter, measuring angles, line plots, and converting measurements, so needless to say we'll be missing quite a bit.
Guess what? It's okay.
On a typical year, I wouldn't feel that way. But this year, I think we should all be pretty darn proud of what we have accomplished. It's in most teacher's nature to focus on what we still need to do or where we feel like we could have done better. We're perfectionists and expect a lot (maybe too much) from ourselves. This year, more than ever, we should look back and allow ourselves to be proud of our success and recognize that success this year will likely look different from past years' success.
Since I teach fourth grade, this will be my students' first year ever taking a big standardized test. They missed it last year, so this is a first for them. I will do everything within my power to keep testing as stress free and as low key as possible for them. In fact, they are actually looking forward to it. One of the most useful teacher tricks is being able to disguise something that isn't a lot of fun as something that's really cool! 
In the remainder of this post, I've shared some strategies that have been particularly helpful in addressing some of the standards that are hard to teach before testing in a "normal" year, much less a pandemic year. While these routines do not teach for the depth that I desire, they give students a basic foundation that can be built upon.
Geometry
I use this resource to introduce geometry vocabulary slowly, throughout the year. This will allow my geometry unit to focus on problem solving and application, rather than isolated memorization. This will also give students exposure to what will be tested on their state test.
I introduce one word a week, so that by the time we reach our geometry unit, students already have a fairly solid understanding of geometry vocabulary. Each day students complete a very brief, but engaging, task.
Monday-write the definition and draw a picture.
Tuesday-timed drawing-Give students two or three minutes to finish the drawing in that section. Students MUST incorporate the included graphic in their picture.
Wednesday-same but different-Students explain how to figures are alike and different.
Thursday-Always/Sometimes/Never-Students should write a sometimes statement, always statement, and never statement using the vocabulary word. For example, a square always has 4 equal sides, or a square never has right angles.
Friday-This day varies between a true or false question, would you rather question, or a which one doesn't belong question.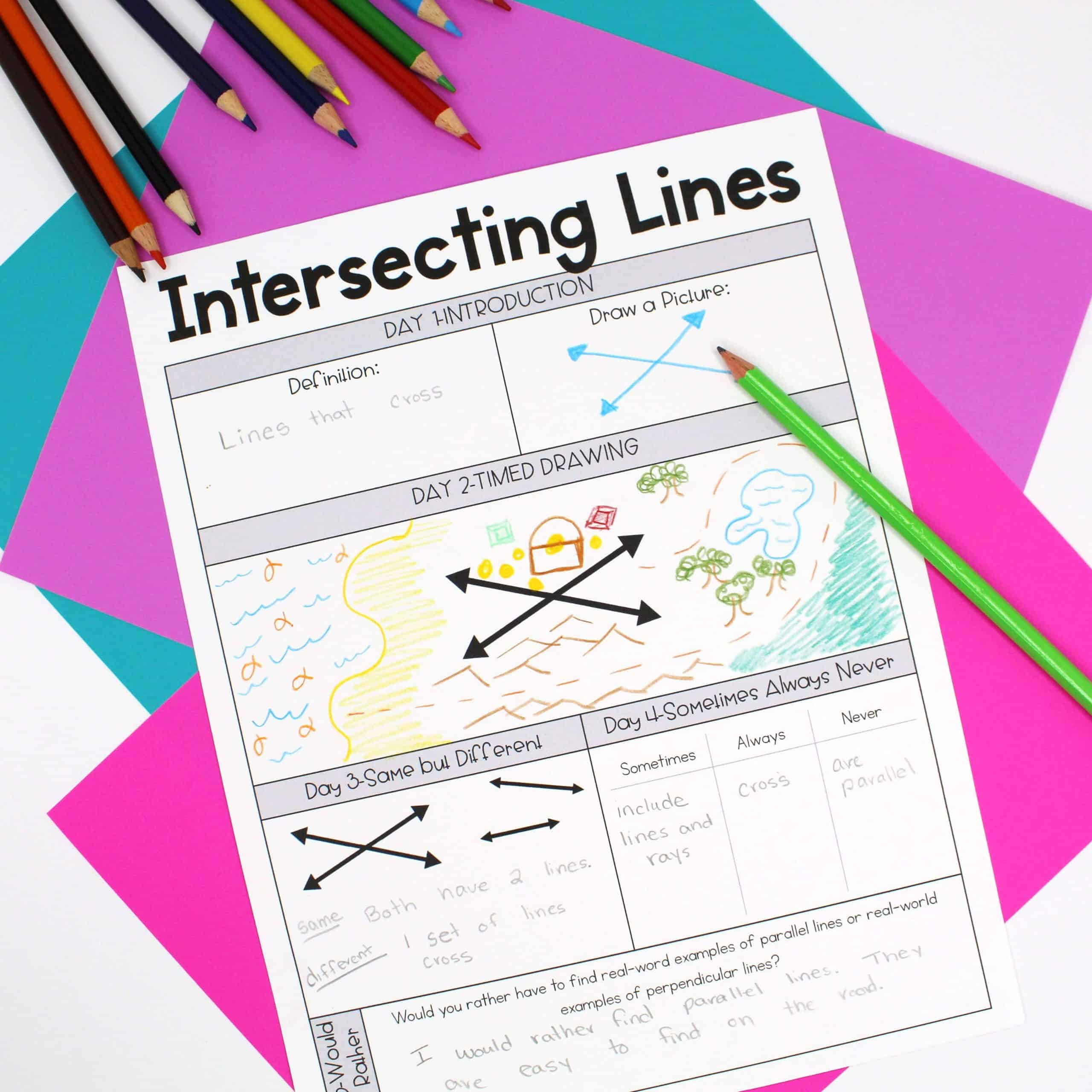 Measurement Conversions
It's hard to think of any math need greater than number sense. A daily math warm-up has always been my absolute FAVORITE WAY to help students expand and develop their number sense. In this warm-up routine, students gather together as a whole group and complete one type of number sense development activity a day.
I recently saw this daily routine as the perfect opportunity to incorporate measurement conversions through word problems throughout the year. Each week, there is at least one measurement conversion word problem embedded in this daily warm-up.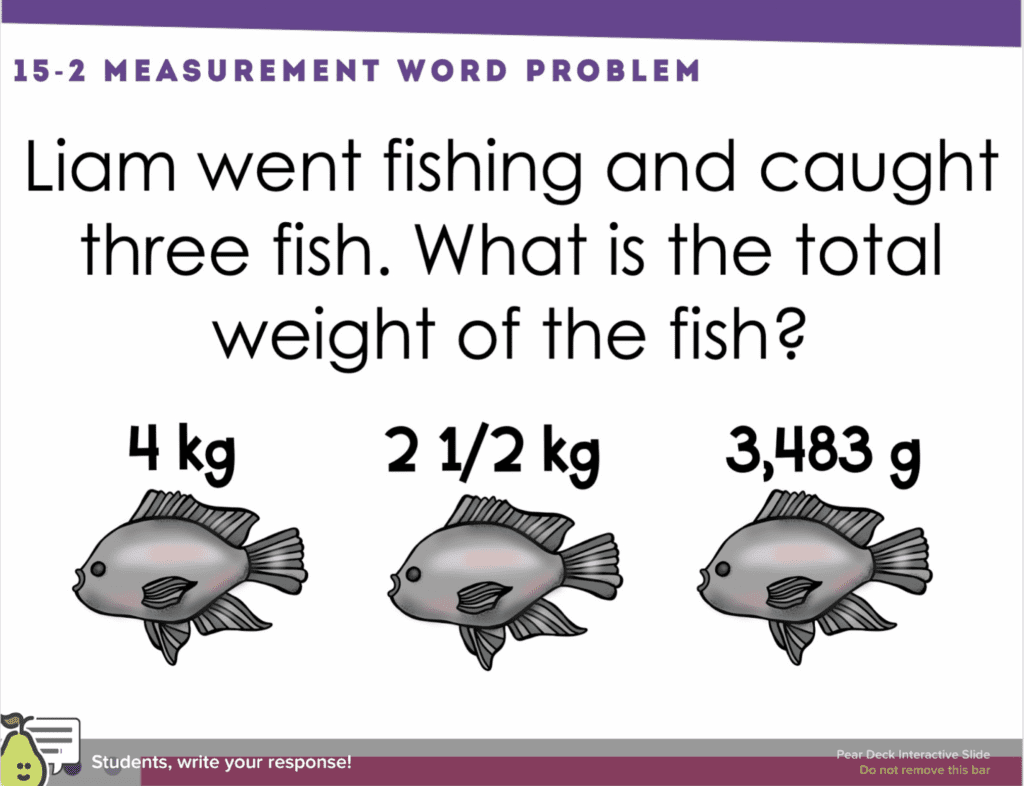 I don't expect students to memorize any of the conversion formulas and have charts with that information in the classroom. You can find the math warm-ups here. You can read more about them here.
Prefixes and Suffixes
Prefixes and suffixes are such an important part of vocabulary instruction, but it's a lot to learn. It's overwhelming and unrealistic for students to grasp a huge number of prefixes and suffixes in a short period of time, and I don't think a week or two of each unit is enough for students to get a firm grasp on using them correctly.  For the past several years, I've introduced one prefix or suffix a week to my students, and for just a minute or two each day, we discuss the affix and practice using it in a sentence.  You can see this file here.
Kahoot
I don't like saying that I use Kahoot for test prep. I use it to review to help students retrieve content from their long-term memories and to give me feedback on who needs additional instruction. However, both benefits also help students on their state test. My kids go crazy Kahoot and BEG to do a Kahoot review all of the time. The engagement is through the roof. You can adapt the games to play in teams, ghost mode, or even homeroom against homeroom. It's easy to keep it creative and novel for students.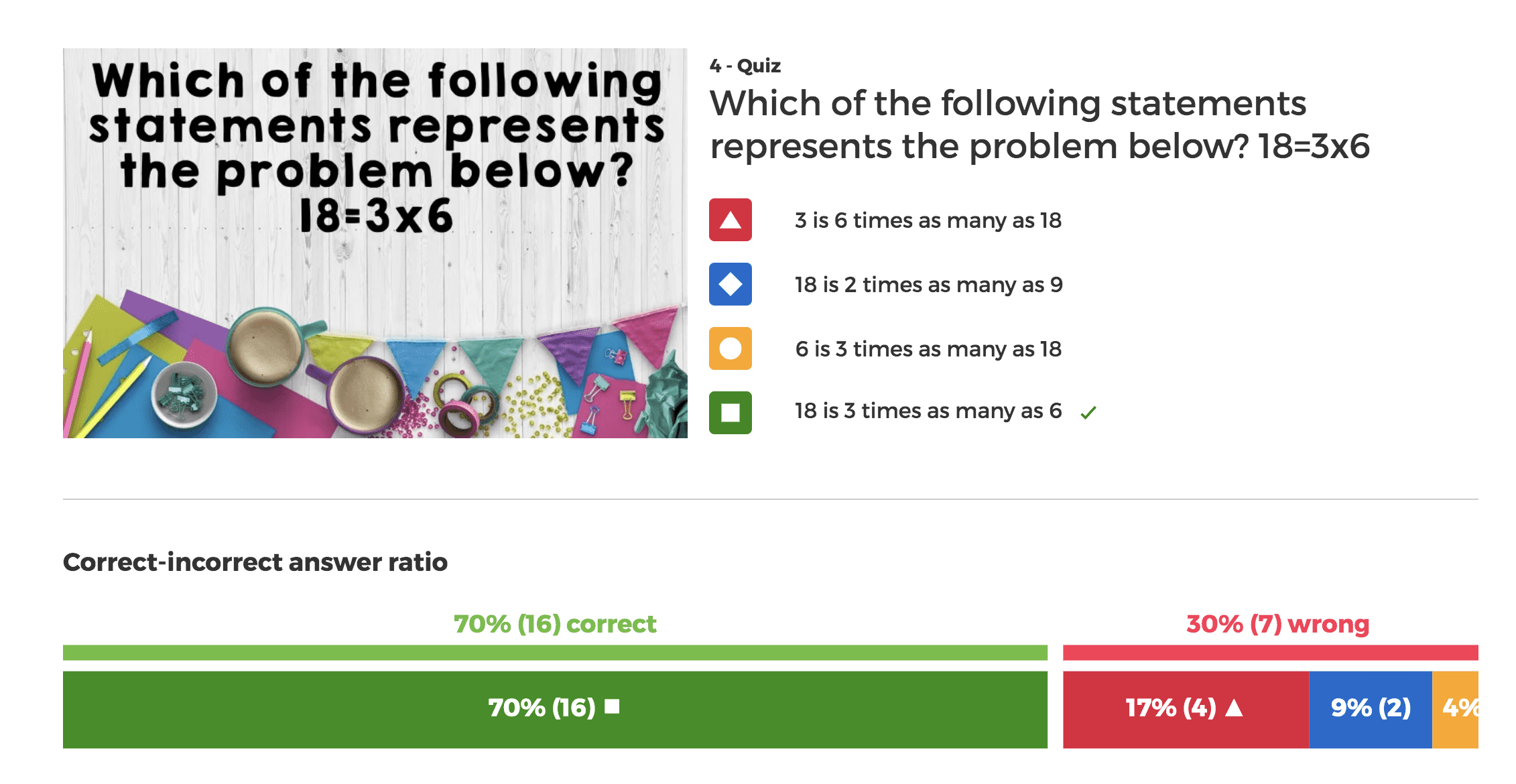 Plus, it's SO easy to use Kahoot data for small groups. The reports give SO MUCH good information. The question above gave my class a lot of trouble. I was able to identify who missed the question and work with them in a small group. That immediate feedback is incredibly helpful.
I've created a Kahoot for each assessment in the resources below.
I hope that you find some of these ideas useful and that you can avoid the frustrations that often go along with testing. Feel free to reach out with any questions.