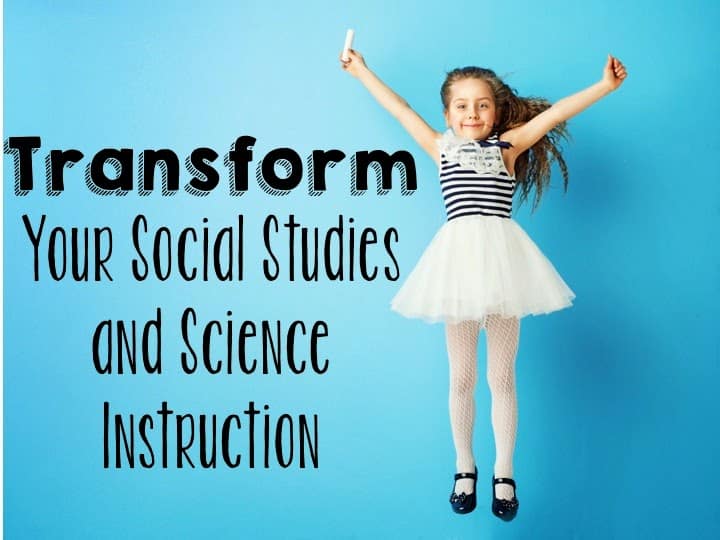 At this point in the process, students are ready to show what they know. I often refer to Bloom's taxonomy as I create these lessons, and I frequently have students analyze and evaluate. However, my favorite method is to allow students to apply what they've learned by creating various products. I do have to be very careful to make sure the emphasis of the assignment is the standards that I'm teaching, and not the artistic elements of the product. I definitely want my students to take pride in their work and to give their best effort to the application, but I don't want to lose focus of the purpose and learning goal of the assignment.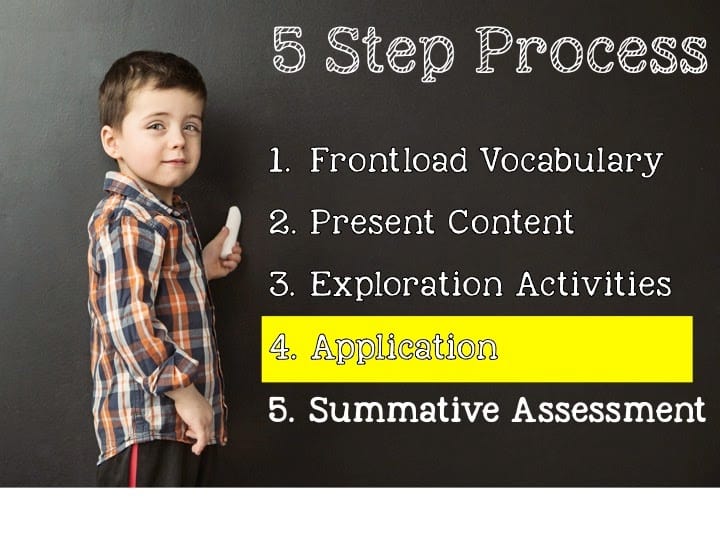 In this day and age of standardized testing and constructed response problems, this is also a great time to incorporate writing and social studies or science. You can easily blend these activities into your informational writing lessons. Sometimes I have to remind myself that a lesson doesn't have to be cute and fancy for it to be effective. A simple paragraph can be a powerful tool. This about the level of thinking it would require for a student to write an essay or even paragraph comparing the democracies of ancient Greece and the United States.
I do try to keep things interesting for my students, so I occasionally incorporate choice boards. I've posted quite a few choice boards over the years, and I'm slowly making small changes to them. Instead of having students complete the choice board with a tic-tac-toe option, I'm having students complete one activity from each row. I've reordered the activities so that similar activities are all on the same row, so all students will have to complete at least one writing activity. I plan to use some of the choice boards with my center activities, by allowing students to complete Part 1 and maybe even Part 2 for two of their stations. Then, they can have ample time to complete the writing activity in Part 3.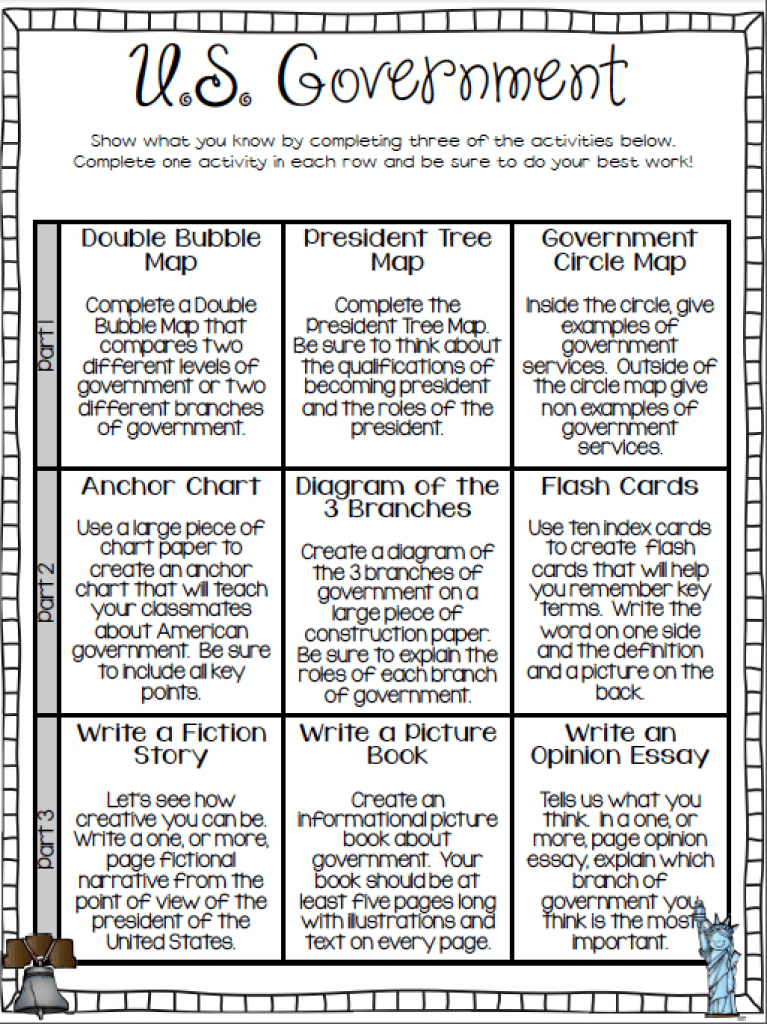 Other product centered ideas include brochures, triramas, paper bag books, and shutter houses. My advice is to mix it up. If you do the same activity week after week, it will become boring and mundane for students. If you do a choice board one week, try a writing assignment the following week, and then maybe something a little more creative the next week. While I like for the flow of my lessons to be consistent, I do like to keep students on their toes, so they don't know what to expect.
I separated this application step from summative assessments in my overview, because I often give students multiple opportunities to modify and correct their work as they work to show their higher order thinking skills. However, with the right setting and circumstances, I do think these assignments could be used for a summative assessment. It all depends on your district/school/personal grading requirements and philosophies. We have several policies, so I have to be careful what I take a summative assessment on. It's perfectly fine to combine this application and your summative assessment and to turn this into a two-day activity. That would be perfect for research activities or larger projects.
Before beginning any of these activities, it's important that your students understand your expectations. I try to set the bar high and keep high expectations, so that my students will complete quality work. I think these rigorous assignments will be much more manageable for students than in previous years, because they have already had so many learning opportunities with the content.