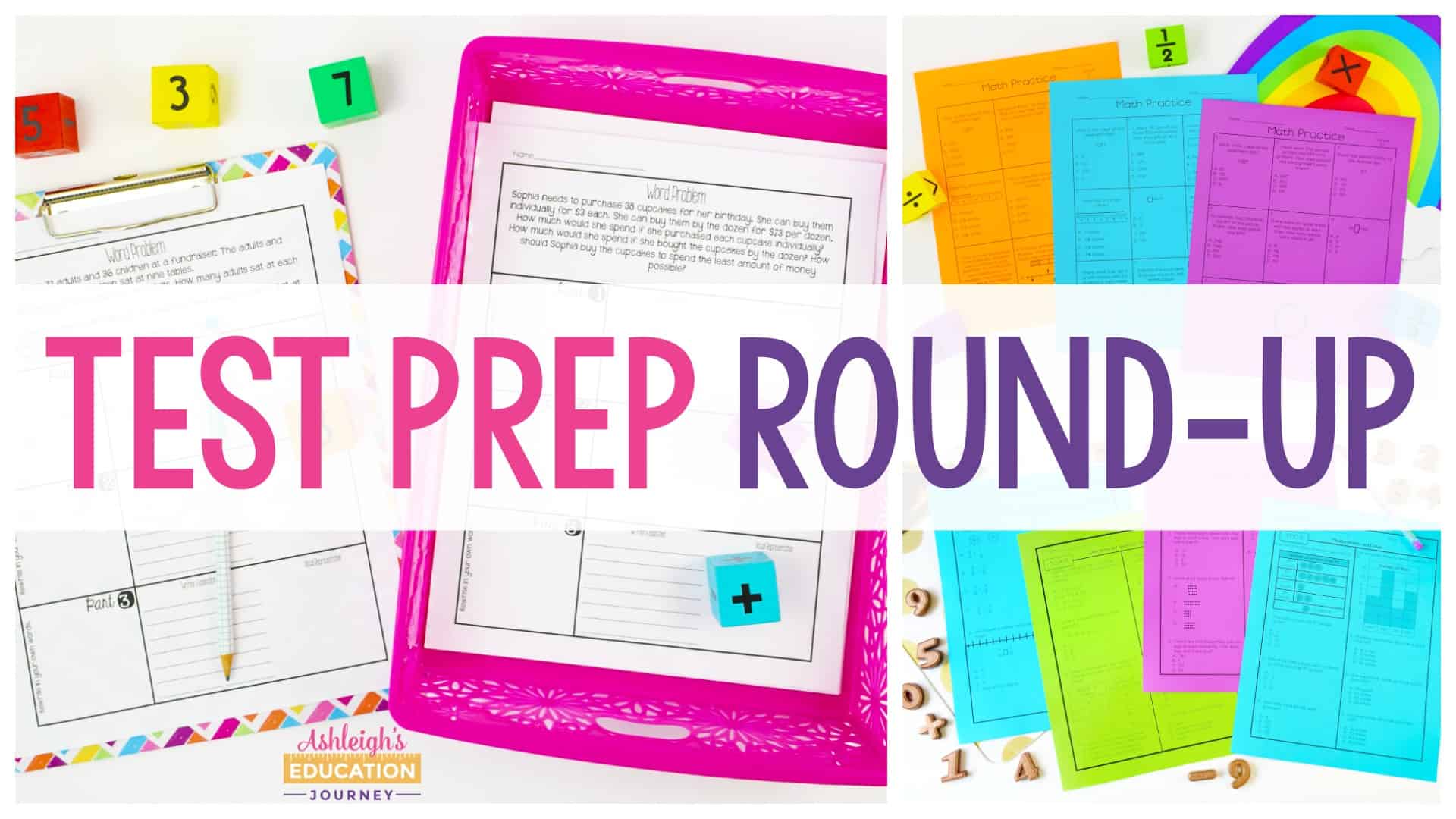 I never imagined I'd worry about test prep for 3rd graders or test prep for 4th graders. Every year I start the school year with good intentions. I'm going to use best practices all year, and I'd not going to stress about test prep and scores. We'll work hard all year and let the scores take care of themselves. I do pretty good before Christmas.
Sometime around the middle of February, I begin to feel my neck muscles tighten on a daily basis. As we start to review, a somewhat panicked feeling begins to creep up on me. I start worrying about the worst case scenario and fall right back into the trap of over stressing about the test.
Not stressing the test is MUCH easier said than done. But, there are things we can do to prepare our students for their high stakes tests that will reduce stress and help raise those scores. In this post, I've shared three things to avoid and my tip top favorite test prep strategies and resources.
Let's start with my disclaimer statement. I fully believe that the absolute BEST test prep for 3rd graders and the BEST test prep for 4th graders (and any grade) is high quality instruction all year. There is no computer program or workbook series that can replace good teaching. BUT, I also recognize that there is a time and a place for test prep.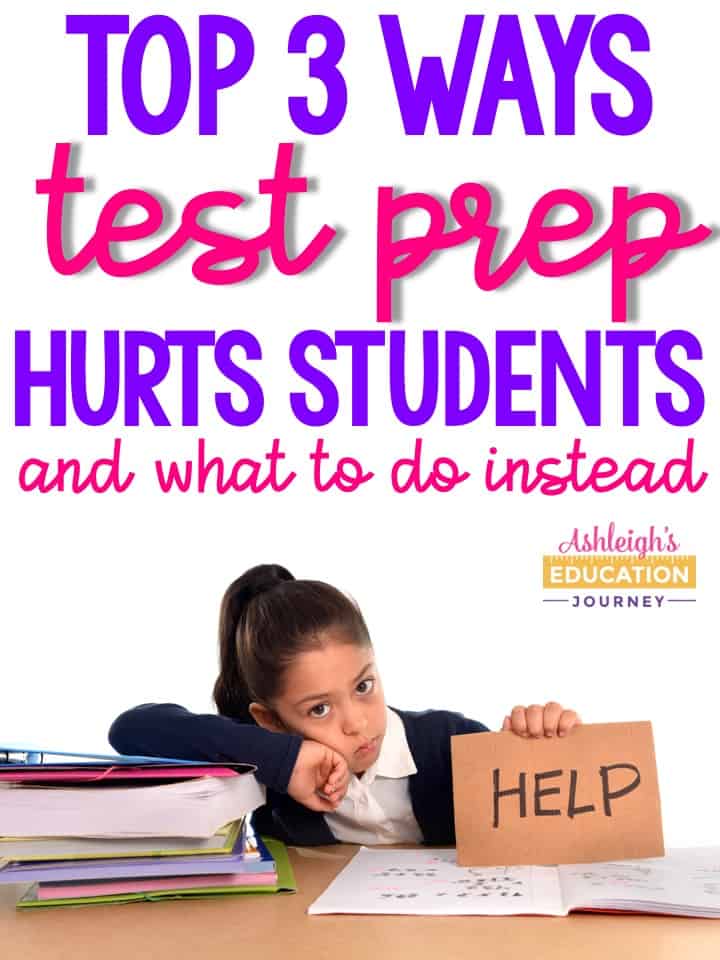 Test Prep Mistake 1-Unnecessary Stress
The first thing to avoid is placing unreasonable pressure or stress on students. Of course we want them to do well and to try their best. But if I make it a bigger deal that it should be, I'm only going to hinder my students' performance. I try to take the opposite direction and act SO overconfident. Yes, I fake it. I pretend that I'm worried that they'll do so well that other people may think they had the answer key, or something silly like that. It's easy to project our stress or frustration over the entire testing situation onto students but it's something that MUST be avoided. There is absolutely no benefit to anxious students.
Test Prep Mistake 2-Over Practice
The second thing we don't want to do for test prep 3rd grade and test prep for 4th grade is teach in a way that is solely about the test. If the BULK of instruction is based around test prep questions, then we have to ask what we're teaching for. You bet I want high test scores, but that's not the end game. We can't let PRACTICE or PREP become our core instruction. Endless amounts of test prep packs or computer games won't teach a concept for authentic understanding.
Test Prep Mistake 3-No Remediation
The third thing to avoid is test prep without feedback or reteaching. I could give my students four gazillion practice problems, but if I don't work with the students who are missing the problems, that practice is pointless.
In fact, it may be harmful, because students may develop an inaccurate procedural memory for that skill or concept. As we discover areas of concern, we have to determine was it the style of question that tricked students, was it something that needs to be retaught, or something that needs to be taught in a different context. If we keep practicing without addressing the needs shown through the practice we're not providing the needed support.
Test Prep for 3rd Graders & Test Prep for 4th Grader
I never want to stress students over testing. I also don't want to bore students. Have you ever watched eyes completely glaze over when passing out a review sheet? That's not productive. We have to keep test prep exciting, which isn't always easy. In the remainder of this post I'll share how I use assessments, centers,
Using Centers as Test Prep for 3rd Graders & Test Prep for 4th Graders
Centers are a great way to prepare students for their state test, and they don't have to be boring. You can incorporate a variety of centers all year and use them in a way that fits with your instruction. I don't always have time for centers, so I've had to modify them to meet my needs. You can read more about my center organization here. As students begin to develop a case of "spring fever", it's important to keep activities novel and engaging for students.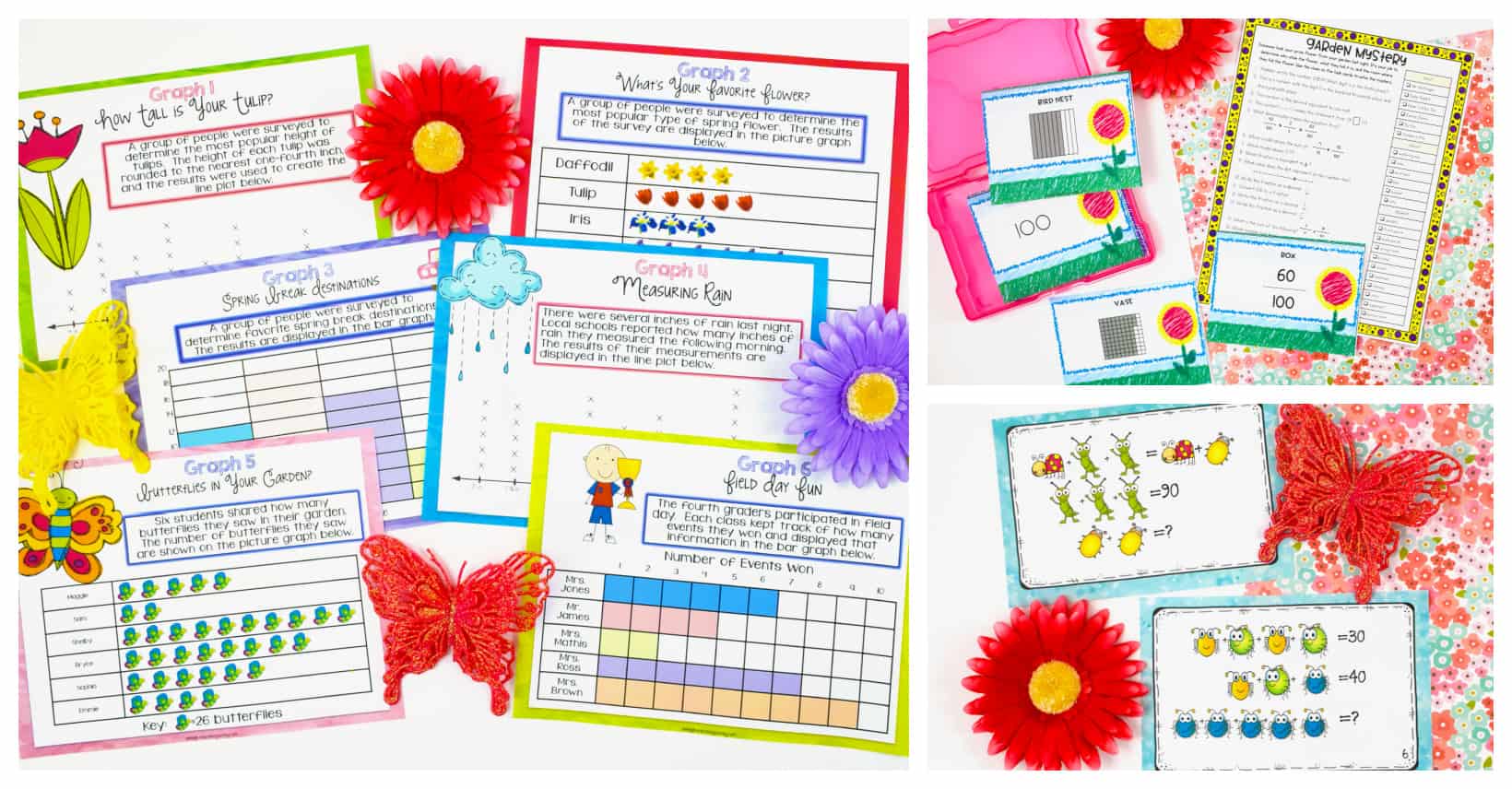 I like to have students review a huge variety of skills with the spring centers, and I use this time to meet with small groups on skills that need extra work. I don't utilize centers in my reading instruction, but I do incorporate them a few times a week in math. You can see my third grade Spring Math Centers here and my fourth grade Spring Math Centers here.
Assessments
Students are easily tricked by wrong answers in multiple choice questions and often try to choose the first answer that could possibly work, rather than the best answer. I typically feel confident about my students' basic math skills and conceptual understanding of math concepts, but I'm usually not confident with their multiple choice testing skills and strategies.
To give students experience with this I made a multiple choice version of my math assessments. I use these assessments along with my short answer assessments. This is a great way for me to authentically integrate test prep into my assessments. Of course, this isn't the only format of assessment I use, because I differentiate my assessments with a combination of traditional assessments, performance tasks, and projects. You can find the third grade version of the assessments here or the fourth grade version of the assessments here.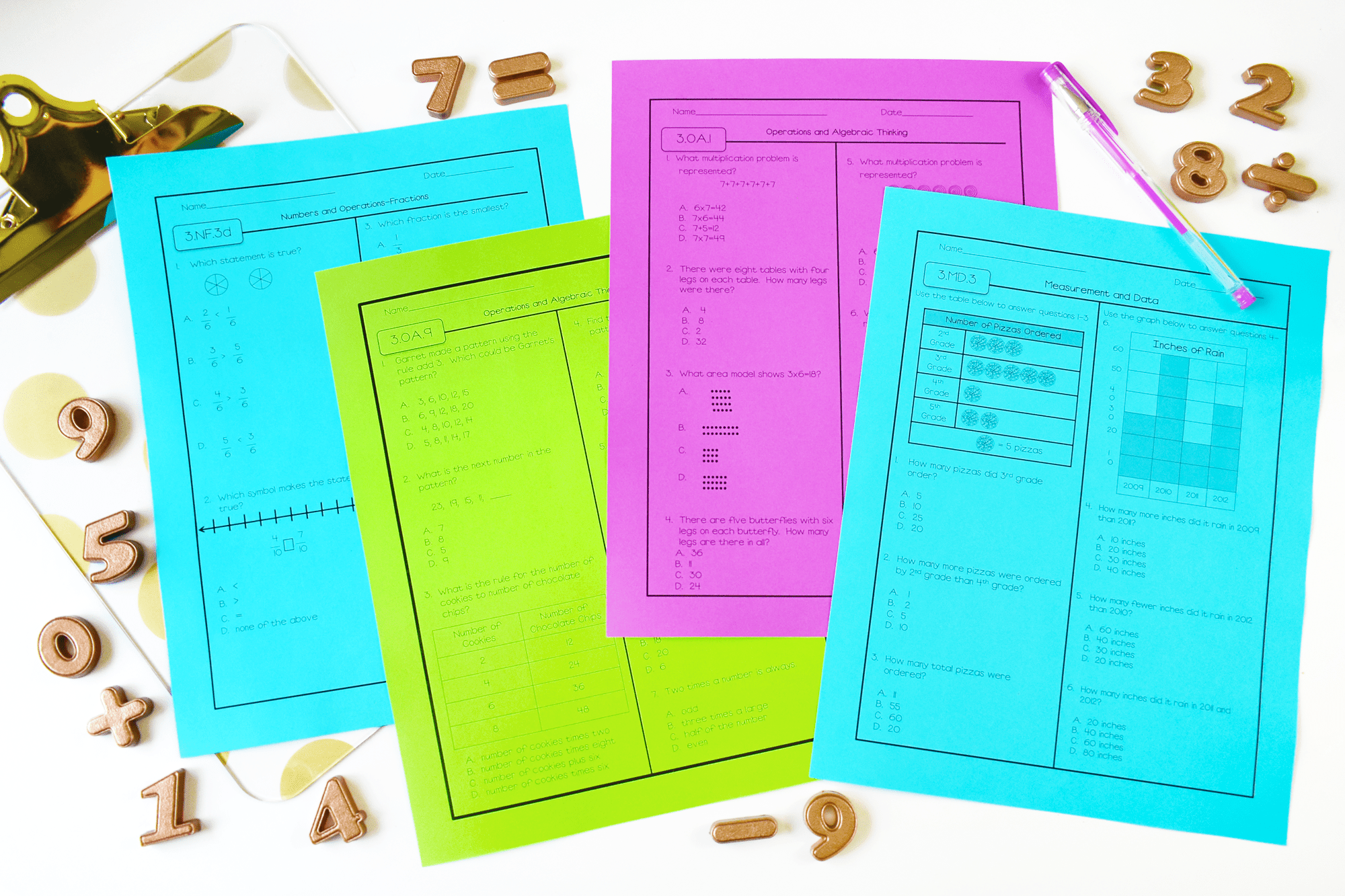 After I give an assessment, I group students according to what they need to work on. I always have a handful of students that just need to slow down and think about their answers, so I'll meet with them for a few minutes. I may have another group who did well but got confused on one or two questions, so I'll meet with those students to discuss the wording of the question and how and why they were confused, which usually doesn't take too long. I'll remediate as needed with students who truly did not understand a particular concept.
Test Prep Vocabulary
Many students struggle on test items, because they didn't understand the directions. It is often the directional vocabulary of a question that students don't understand, rather than the actual content. Because of this, I place an emphasis on directional vocabulary. Students complete a graphic organizer for each essential testing term. For language arts, students read a brief passage and use the passage to answer a question uses that particular test prep term.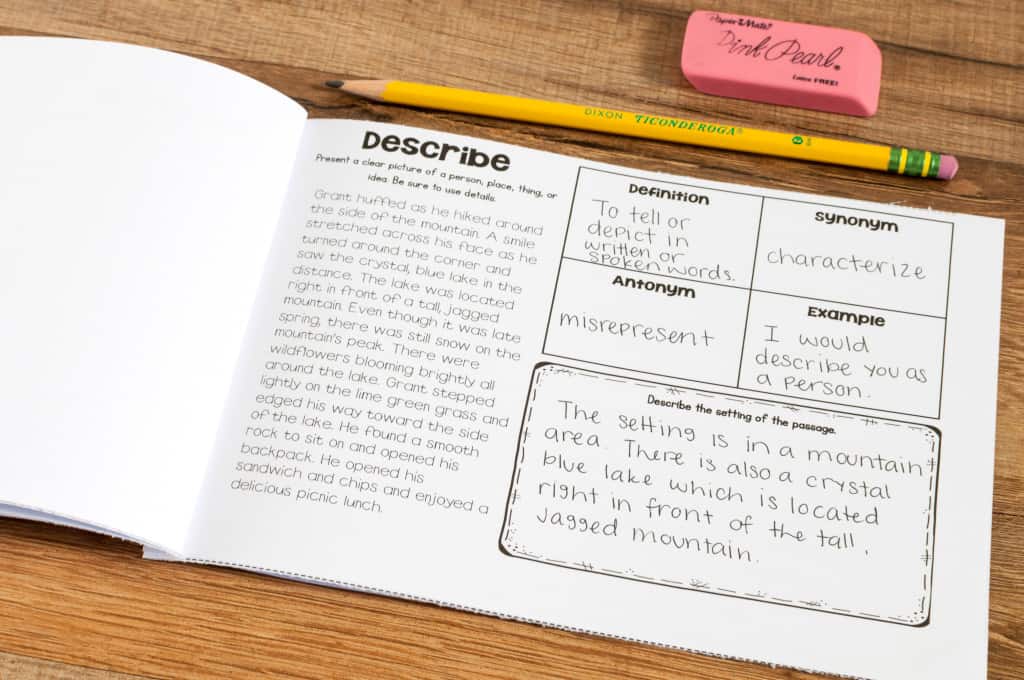 For math testing vocabulary, there is a math problem to solve that incorporates the testing word. I tried to use math problems that would also be appropriate for 3rd-5th grades. There is both a language arts practice and math practice for each of the words that overlap. You can find the Vocabulary Booklet here.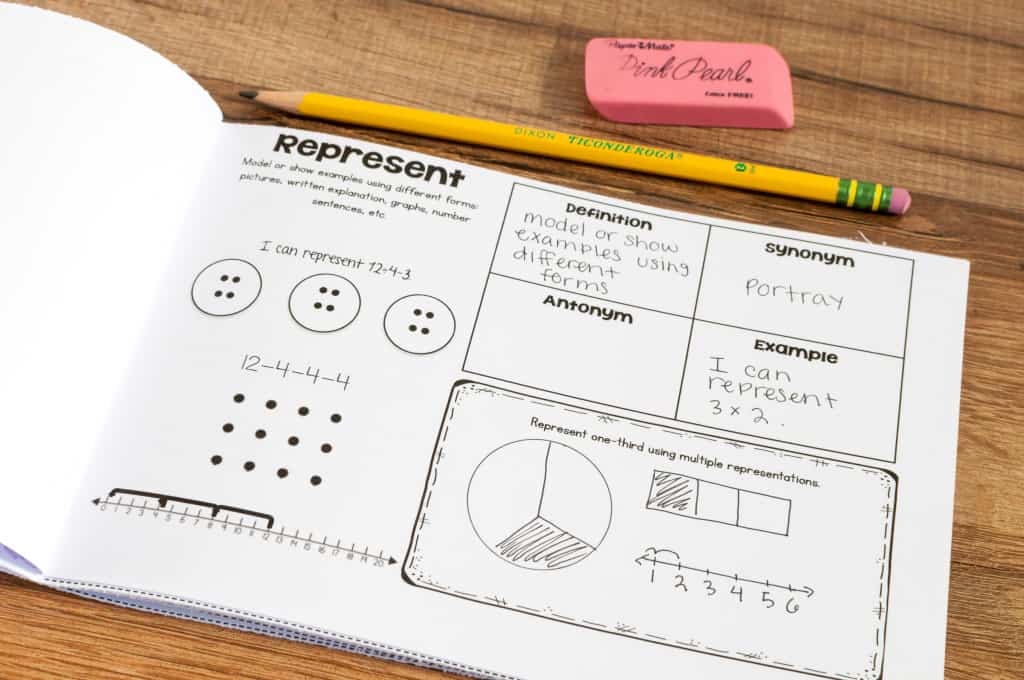 Test Prep for 3rd & 4th Grade – Spiral Review
When I changed my spiral review from an open ended format to a multiple choice format, it was bad.  I couldn't believe how much my students' scores dropped from one week to another. The content was exactly the same. The only difference was the format of the test. With a little experimentation, I realized that it wasn't the content that gave my students trouble. Instead, it was because my students had no idea how to take a multiple choice test. I've since incorporated a multiple choice spiral review that I use once a week. I start this at the beginning of the year, because short doses of test prep is far more beneficial that cramming the weeks before testing.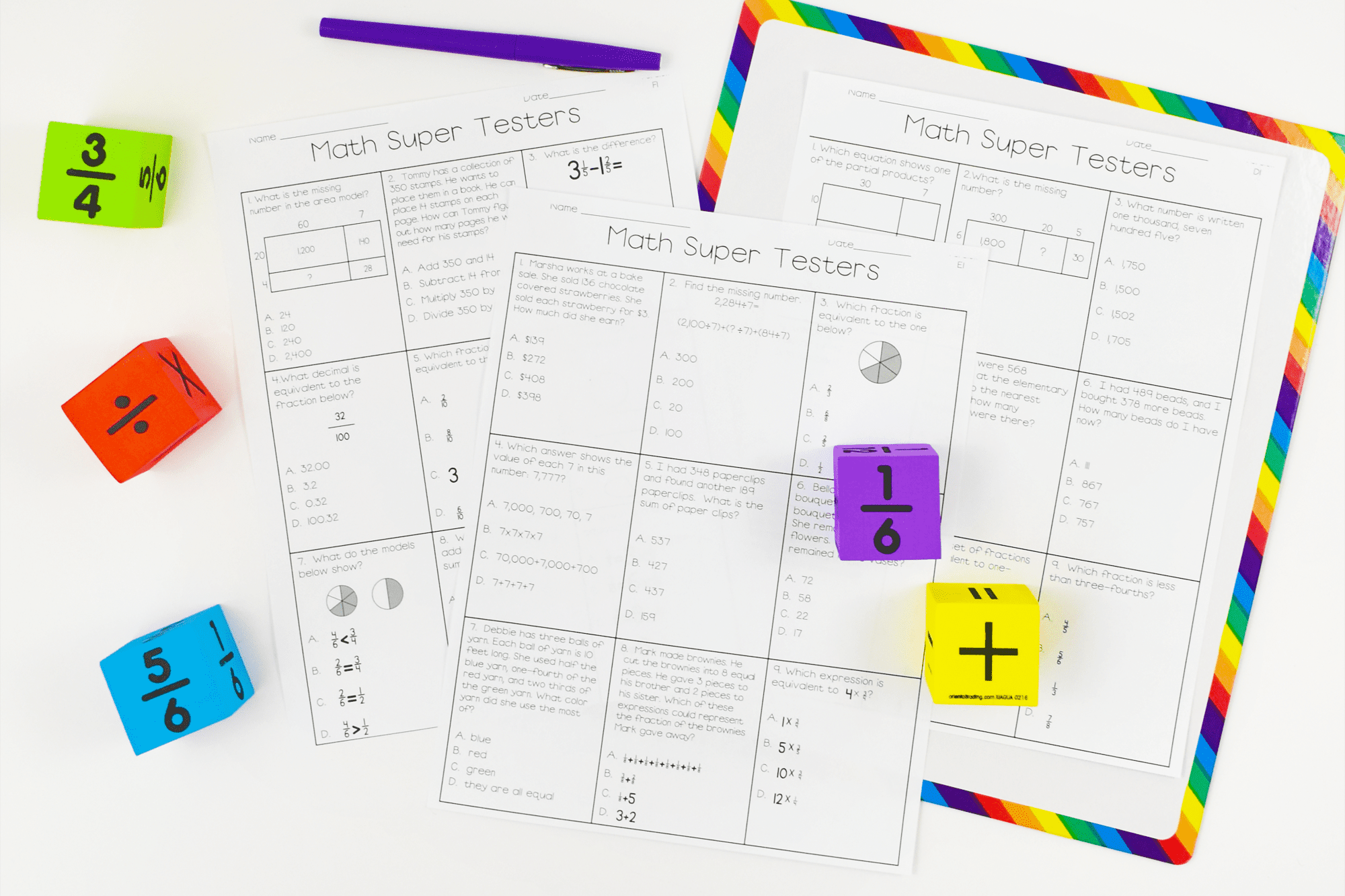 I created different versions that all increase with difficulty and range of questions as the year progresses. You can see the third grade version here and the fourth grade version here.
Test Prep for 3rd Graders & Test Prep for 4th Graders Morning Work
Morning work can also be considered a form of test prep. Over the years, I've used MANY different formats and strategies. Every year presents new challenges, so you have to use what works for your students and your routines. Below are a few of the resources I've successfully use for morning work.
Weekly Word Problems
One assignment I love for morning work are these Weekly Word Problems. Students independently complete three word problems everyday, they write their own word problem on Friday.
Number of the Day
Another great activity is the Number of the Day, which I love because of the repetition of skills practice for third and fourth grade standards. This is perfect for morning work or homework, and kids love it! There are six versions so you can differentiate as needed.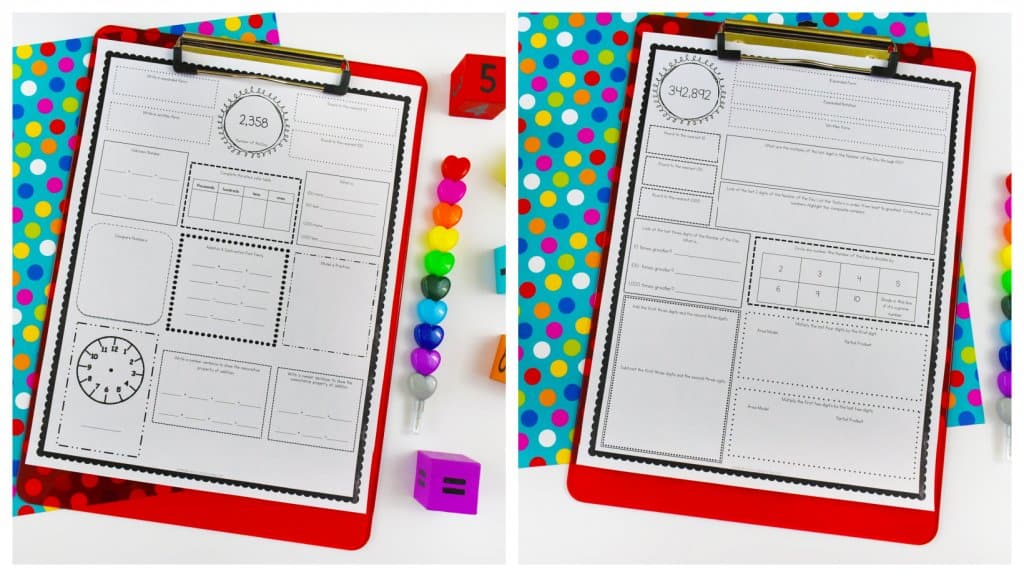 ELA Morning Work
Test Prep for 3rd Graders & Test Prep for 4th Graders Constructed Response
I heavily reinforce constructed response problems throughout the year, because they are a great way to get students to think deeply about math concepts. I originally hated constructed response problems, but they've now become a natural part of my instruction. You can read more about how I teach constructed response problems here.
I use either my 3rd grade or 4th grade constructed response pack for extra practice. They have tons of tools for teaching students how to solve extended constructed response math problems. This pack includes posters, bookmarks, graphic organizers, and 30 constructed response questions. I organized the questions into six different categories, so you can build upon your students' progress and gradually increase the level of difficulty of the problems.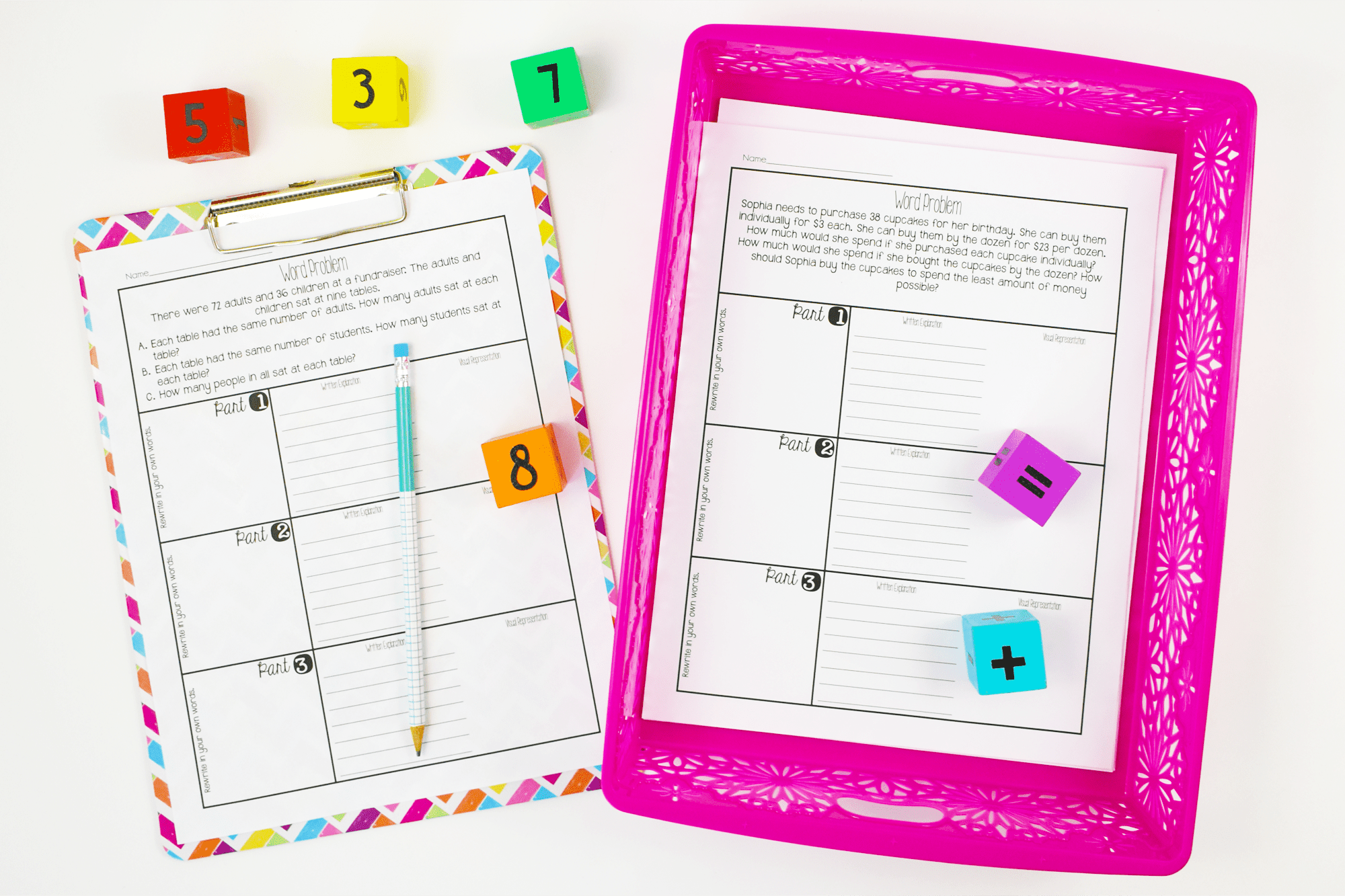 Test Prep for 3rd Graders & Test Prep for 4th Graders Digital Games
Kahoot
Kahoot is a classic. It may not seem like a big deal, but let me say from experience, kids go crazy for it. They BEG to do a Kahoot review all of the time. The engagement is through the roof. You can adapt the games to play in teams, ghost mode, or even homeroom against homeroom. It's easy to keep it creative and novel for students.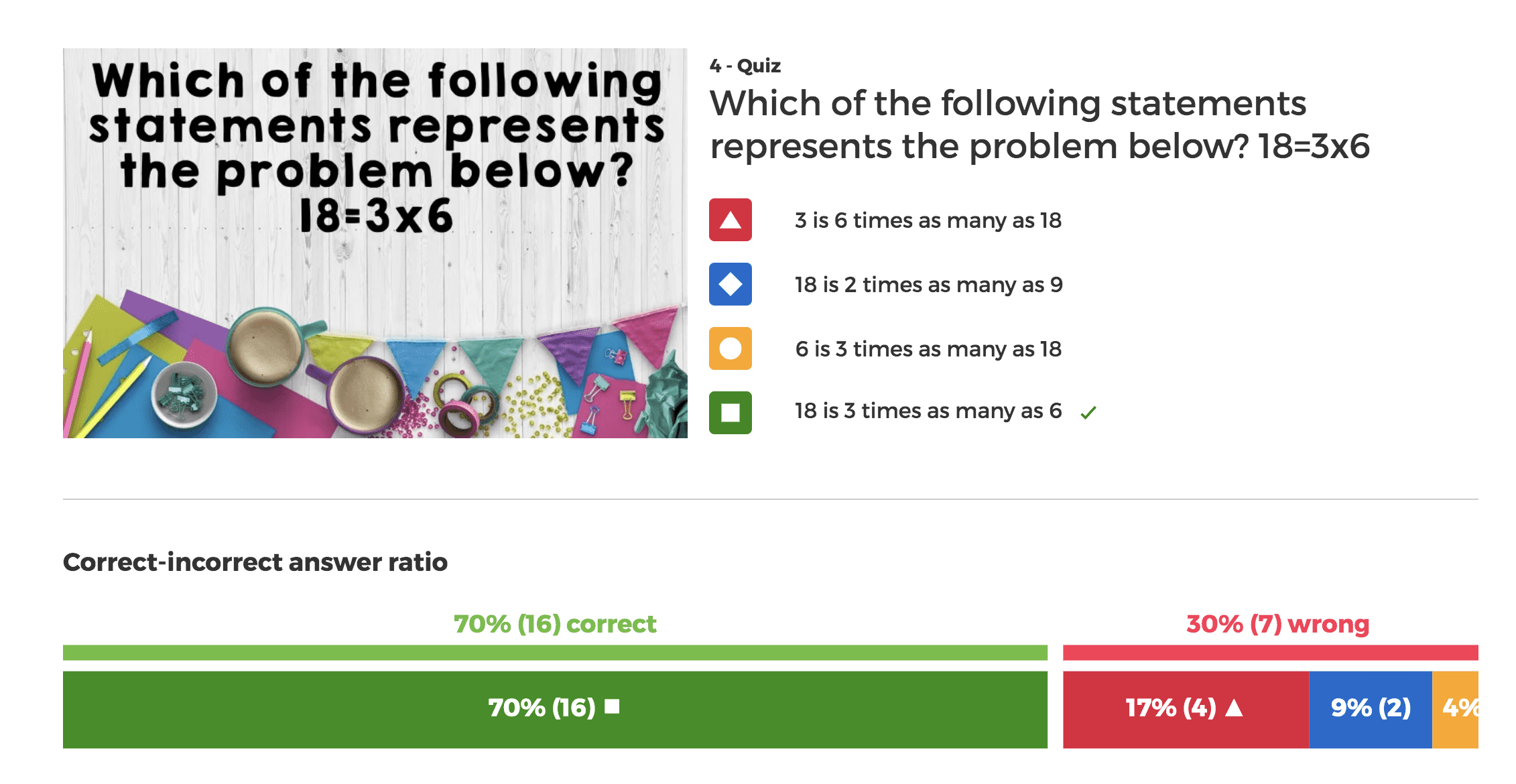 Plus, it's SO easy to use Kahoot data for small groups. The reports give SO MUCH good information. The question above gave my class a lot of trouble. I was able to identify who missed the question and work with them in a small group. That immediate feedback is incredibly helpful.
Quizlet
Quizlet is another game that my students love!  It's all computer based, and we complete it on our Chromebooks. Groups are given questions based on the vocabulary words and definitions. By the end of the game, students will work through all of the vocabulary words. The fun twist to the game is that the terms are divided equally among the students in the group. For example, if I have 24 terms Student A will have 6 of the terms, Student B will have 6 different terms, and so on. Students have to work together to not only determine what is the correct answer but who has the correct answer.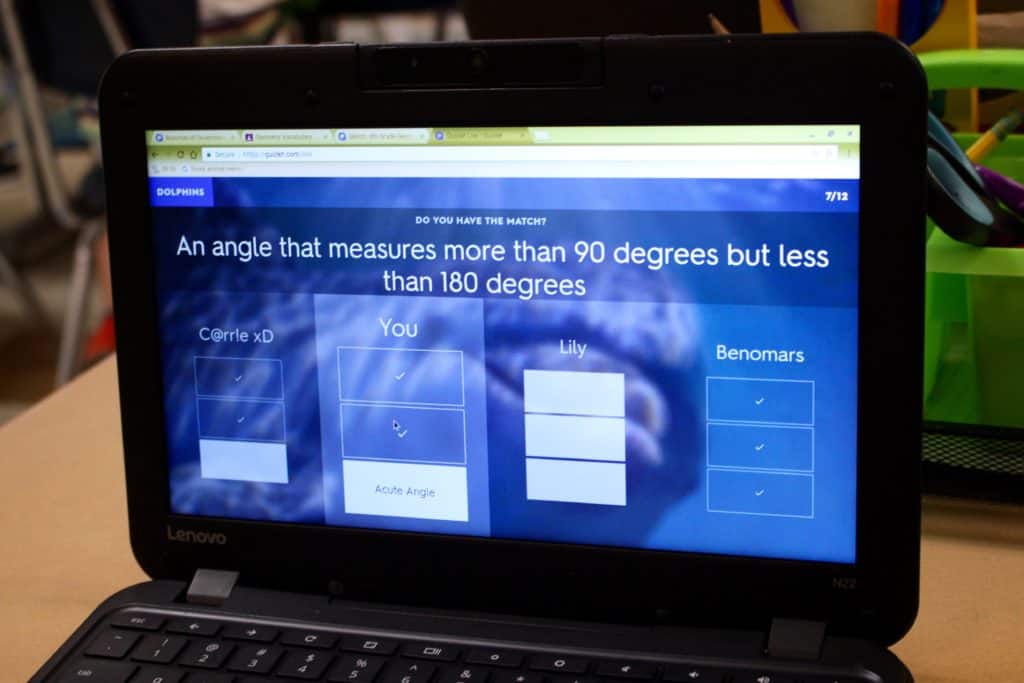 Gimkit
Gimkit can be used in any classroom to review concepts. The live gameplay is fast-paced and engaging. You search for kits (question sets) created by other users and modify them for your own use. Teachers can also use the assignments feature to give homework. In a homework assignment, students work through the kit at their own pace, answering questions until they reach a set goal. This is an amazing resource for test prep for 3rd graders and test prep for 4th graders.
Blooket
Blooket is another review site that helps increase classroom engagement. Blooket is a gamified learning platform where teachers host games through question sets and students answer on their own devices. This new take on reviewing or practicing material can increase student engagement and excitement.
Don't forget to download your test prep posters here!