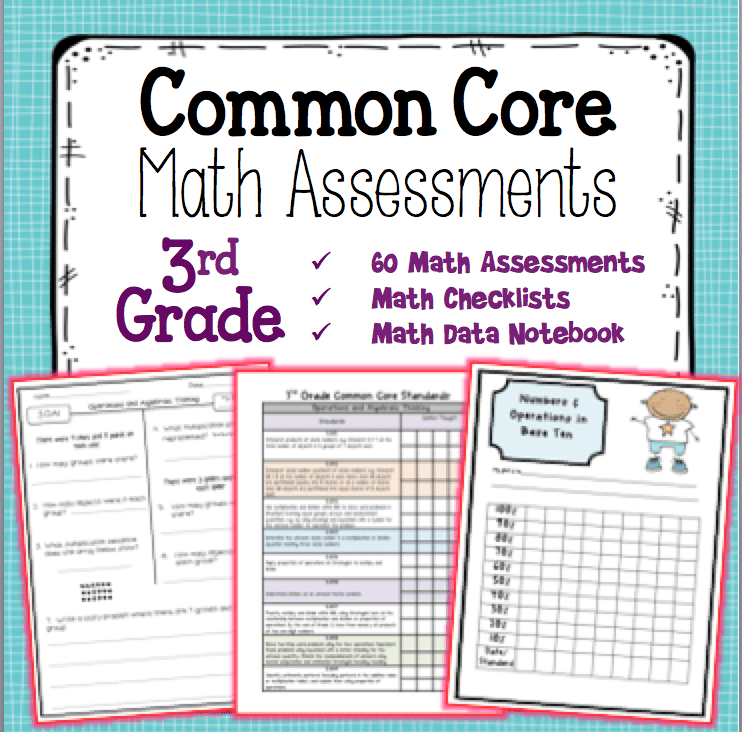 I think I could officially title this summer "The Summer of the Common Core Standards". I've definitely spent far more time with these standards that I ever intended!  My most recent project was to create individual assessments for all of the Common Core Math Standards.  Even though, all of my math units already have assessments that are aligned to the Common Core Standards, but I wanted an assessment resource that was very simple and organized and could be used the entire school year.
I've created two one-page, assessments for each of the Common Core Math Standards, so there are 60 pages of math assessments, and I've made an answer key for each of the assessments.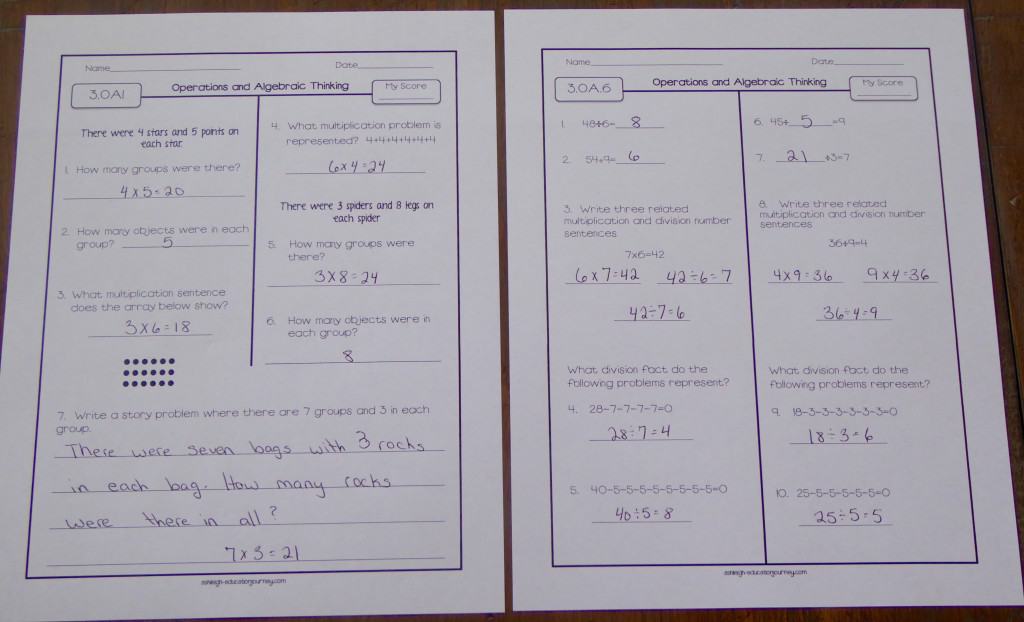 I've also included a checklist for the math standards.  There are two different versions for you to use.
There is also a short data notebook file that will allow students to create their own math data notebooks, where students will be able to graph their assessments (what assessments they graph is completely up to you).  A couple of years ago, I was very fortunate to be able to attend a Marzano conference, where I was inspired to begin using data notebooks in my classroom.  I was completely unfamiliar with this idea, but I knew it was something I wanted to to try out.  It took me awhile, and bunches and bunches of trial and error, but I'm finally feeling comfortable with the notebooks.  I've learned that to really make them effective I have to keep it simple.  I think this data notebook format and easy to understand assessments will make this just right for my third graders.
You can check out the Common Core Math Assessments by clicking this link!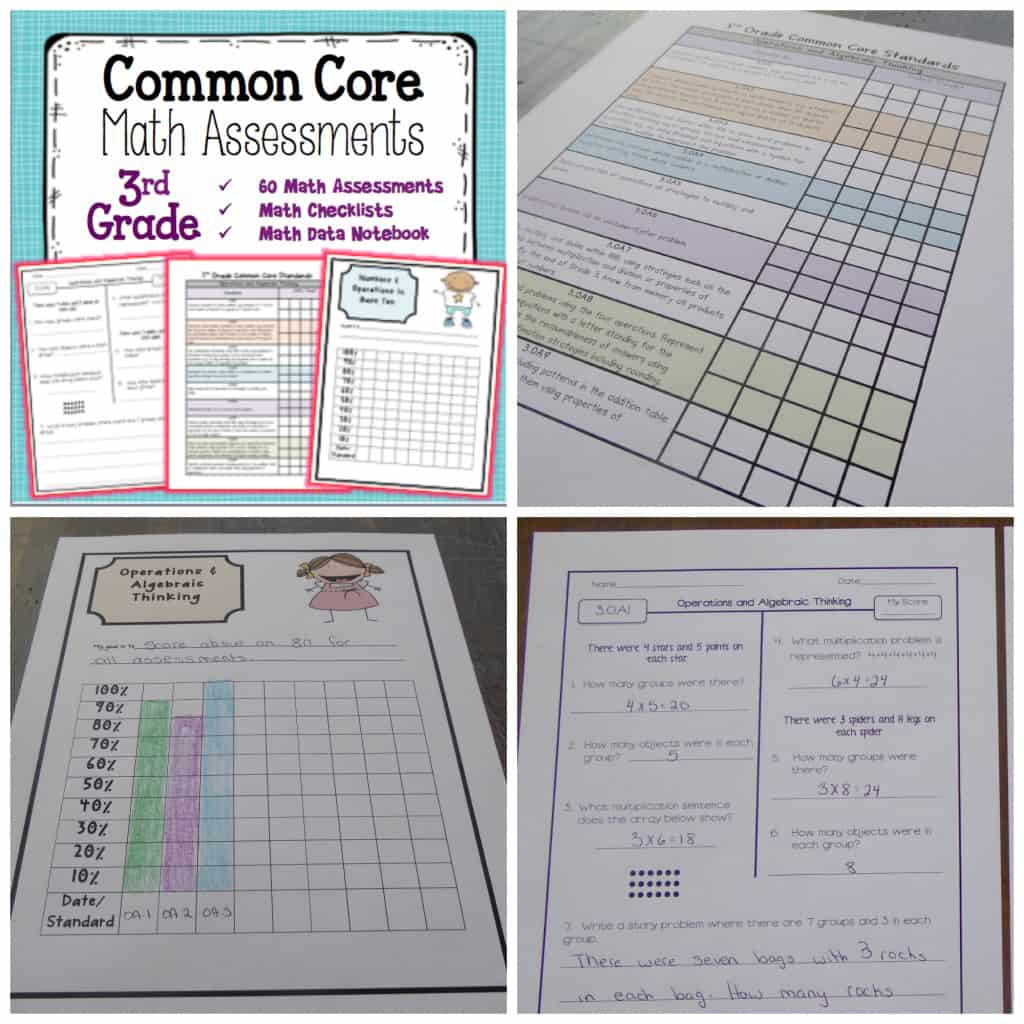 On an entirely different note, I've spent a little time revamping my First Day Jitters worksheet that I like to use the first day of school.  That's still one of my favorite books to read on the first day, and I just love seeing the light bulb come on for my students when I reach the end of the book.  You can grab your free copy by clicking on the picture!