My days on maternity leave are quickly fading away, and I have very mixed emotions about it.  On one hand, I really miss my students and being in the classroom.  You know that feeling you get toward the end of summer where you're really excited about the new year….well that's how I am right now.  I'm ready to see my kiddos, try out some of the new lessons I've made, and I can't wait to see my teacher friends on a regular basis.  Heck, I was working on bulletin board lettering today!  On the other hand, it's going to be so hard to be away from the babies.  I learned with my daughter that this stage goes by in the blink of an eye, and I'm sad to miss parts of it.  I know they'll be in great hands though, and that makes a huge difference.
One great thing about maternity leave, is that I was finally able to make Common Core Standards assessments for language arts.  After I made my Common Core Math Assessments, I had many requests for a similar language arts version.  But school started back, and my brain couldn't handle teaching AND creating language arts assessments.  I was on Common Core/RTI/EIP and your general teaching overload and just couldn't get them done.  Thankfully, during my time off I was able to get my thoughts together and get it in gear!  I finally finished them and let me just way "Whew!"  That was a big project!
I've created two assessments for all of the reading for information and reading for literature standards. One of the assessments is a brief one-page assessment, and the other assessment is a bit longer with a page and a half reading passage.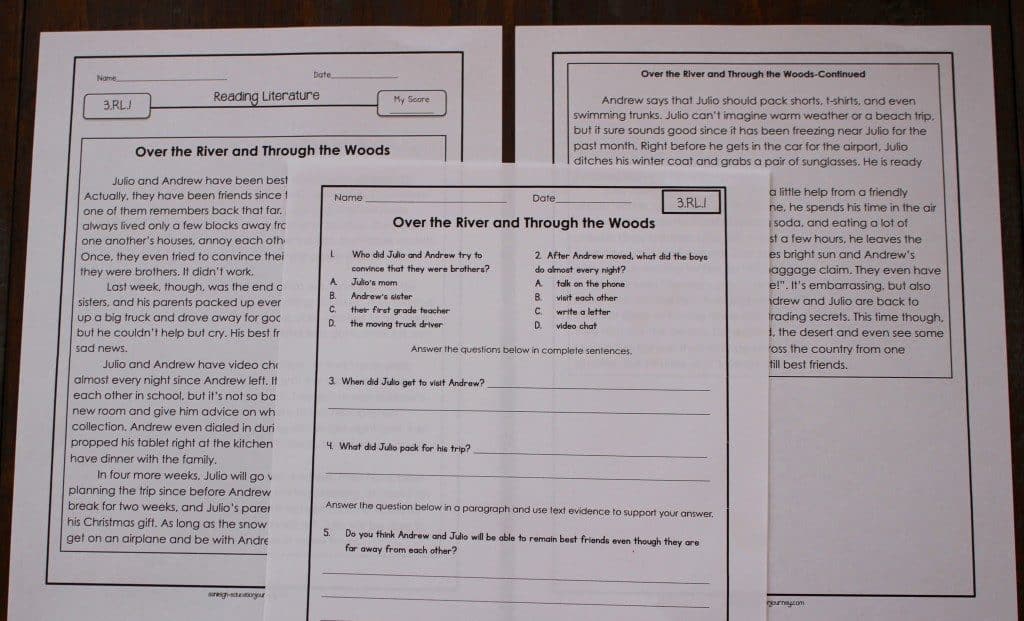 I also included two assessments for all of the language standards. I broke those assessments down by element, so there are quite a few language assessments!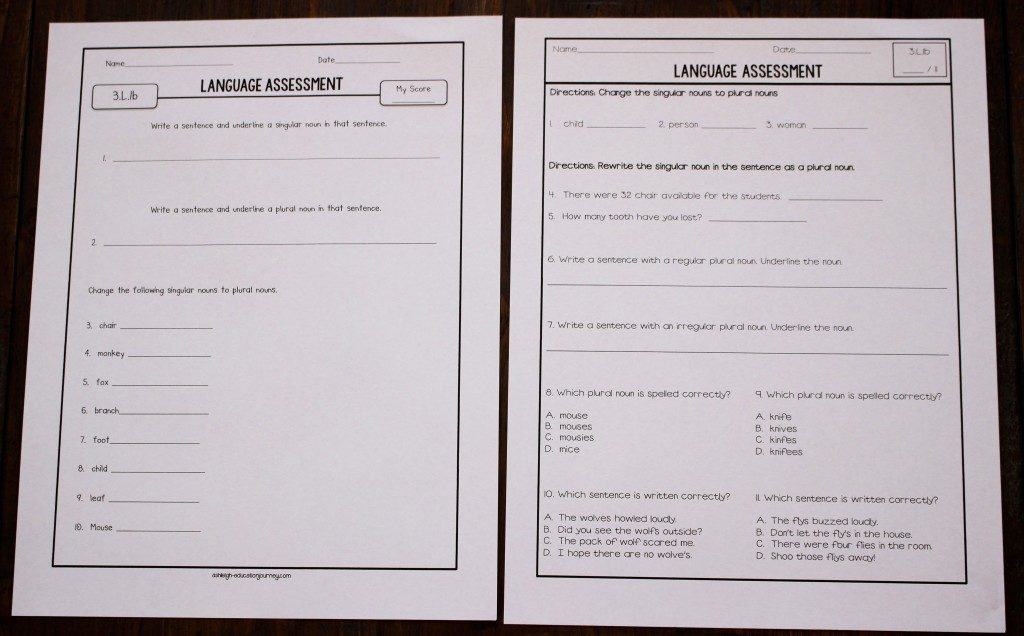 Some language arts assessments are a bit different from the math, because not all of the standards are easily assessed through a worksheet.  This is especially true for the writing and speaking/listening standards, so I've created rubrics and checklists for those standards, as well as a few reading standards.  The rubrics are all available in Word, so you can make changes as needed.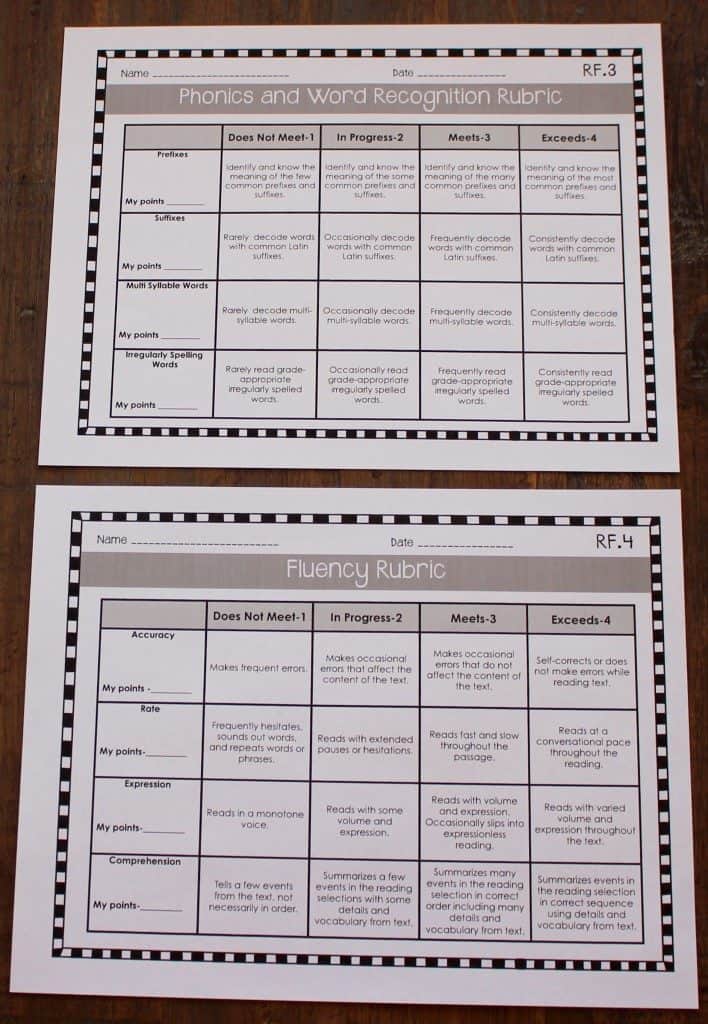 I've also included a checklist for all of the language arts standards, but as a Merry Christmas to everyone, you can download them here for FREE.  Just click <here> or on the picture for your copy!  If you want to see the whole assessment pack, just click <here> or on the pictures above.
These assessments are forms have been tremendously useful to me as my school transitioned from traditional grading to standards-based grading!