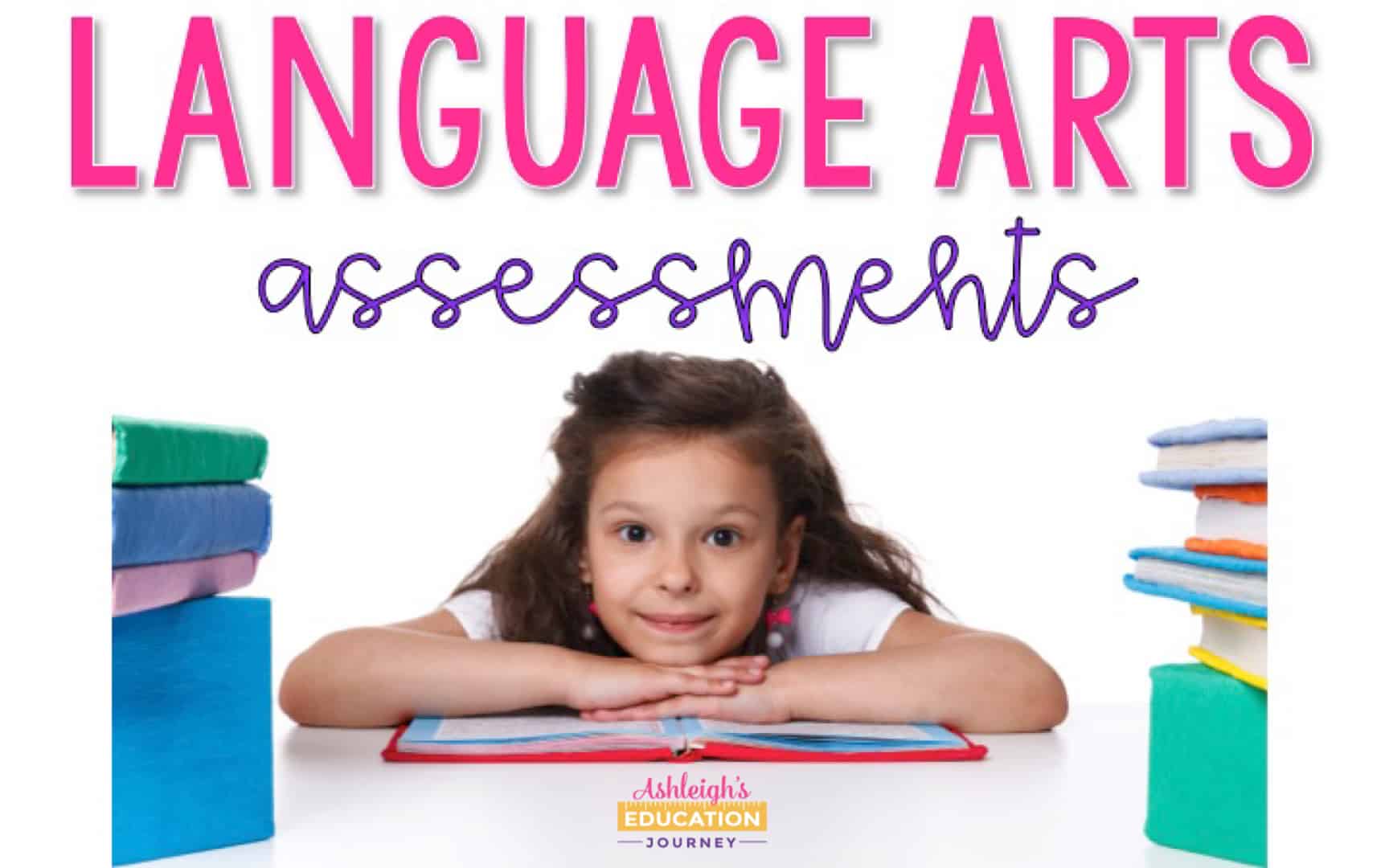 After I made my Common Core Math Assessments, I had many requests for a similar language arts assessment version.  After months of work, I'm thrilled to announce that I finally finished them and let me just way "Whew!"  That was a big project-much, MUCH bigger than I expected! Third Grade Language Arts Assessments & Fourth Grade Language Arts Assessments

I've created three assessments for each of the reading literature standards. One of the assessments is an open-ended assessment that can be used with any text. There is also a brief one-page assessment with a short reading passage and questions. I've also included a more thorough assessment, where the text is a bit lengthier, two pages, and then there is a page of questions. In that assessment, there are two multiple choice questions, two short answer questions, and one essay question. The essay question is perfect constructed response practice.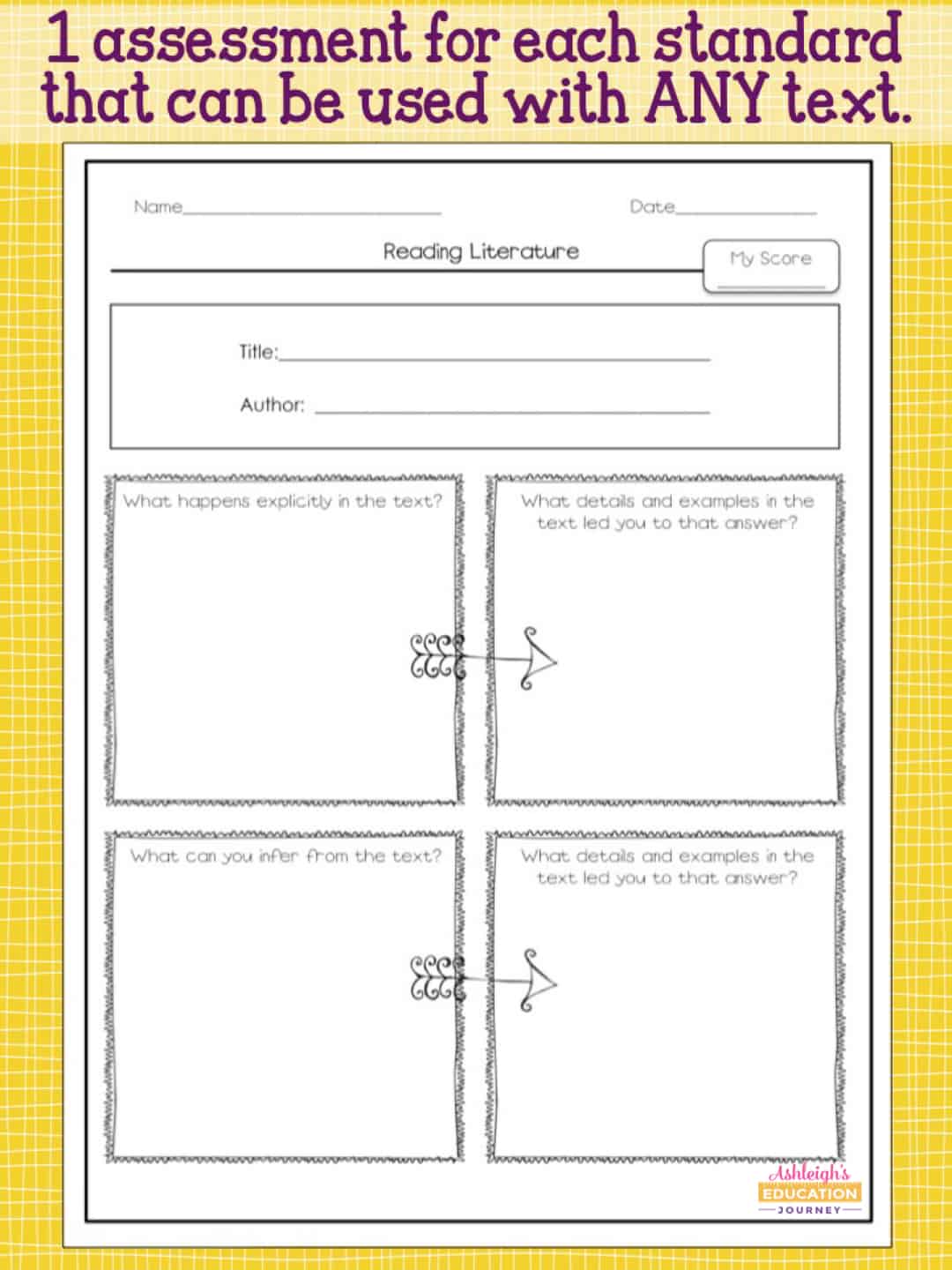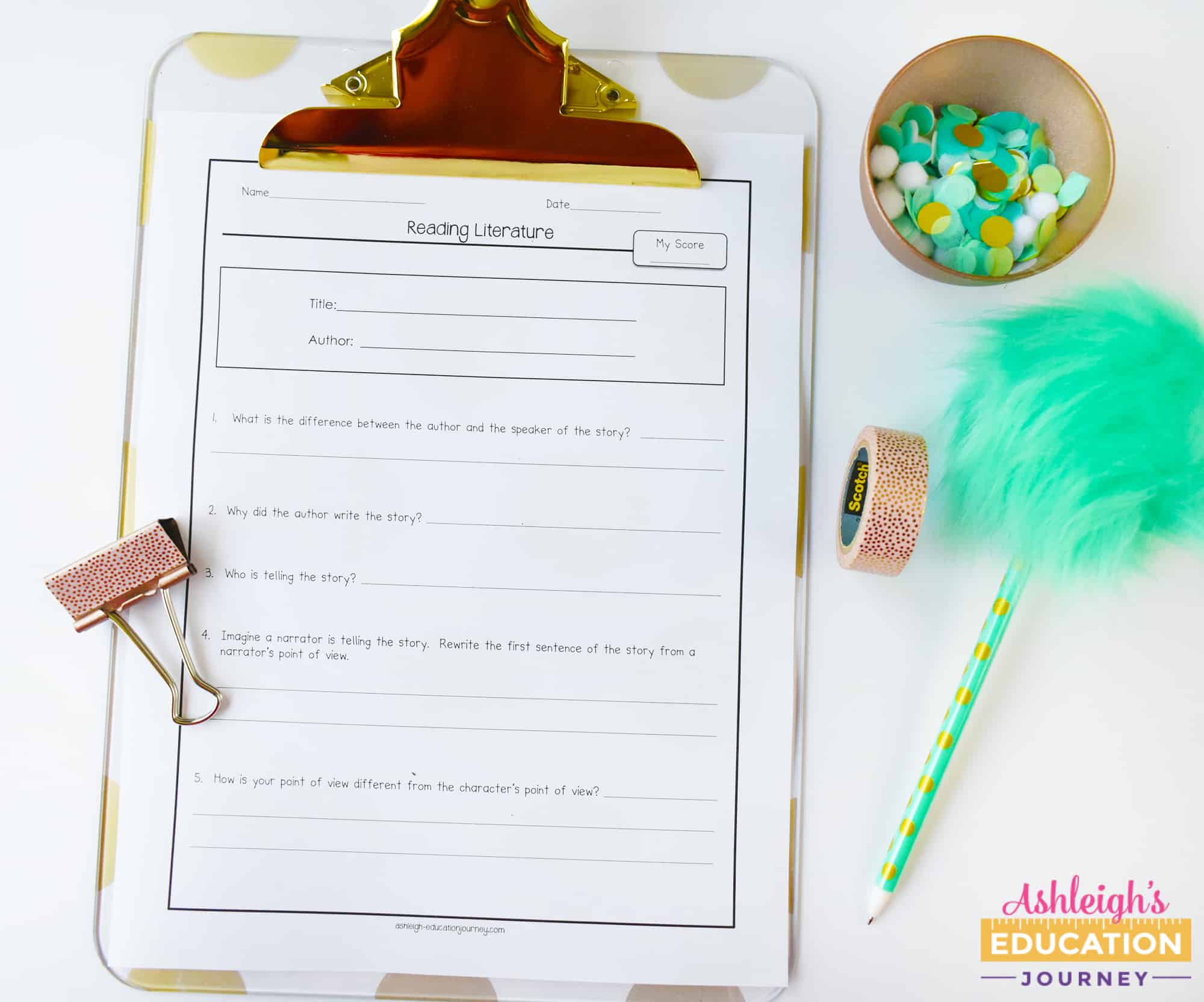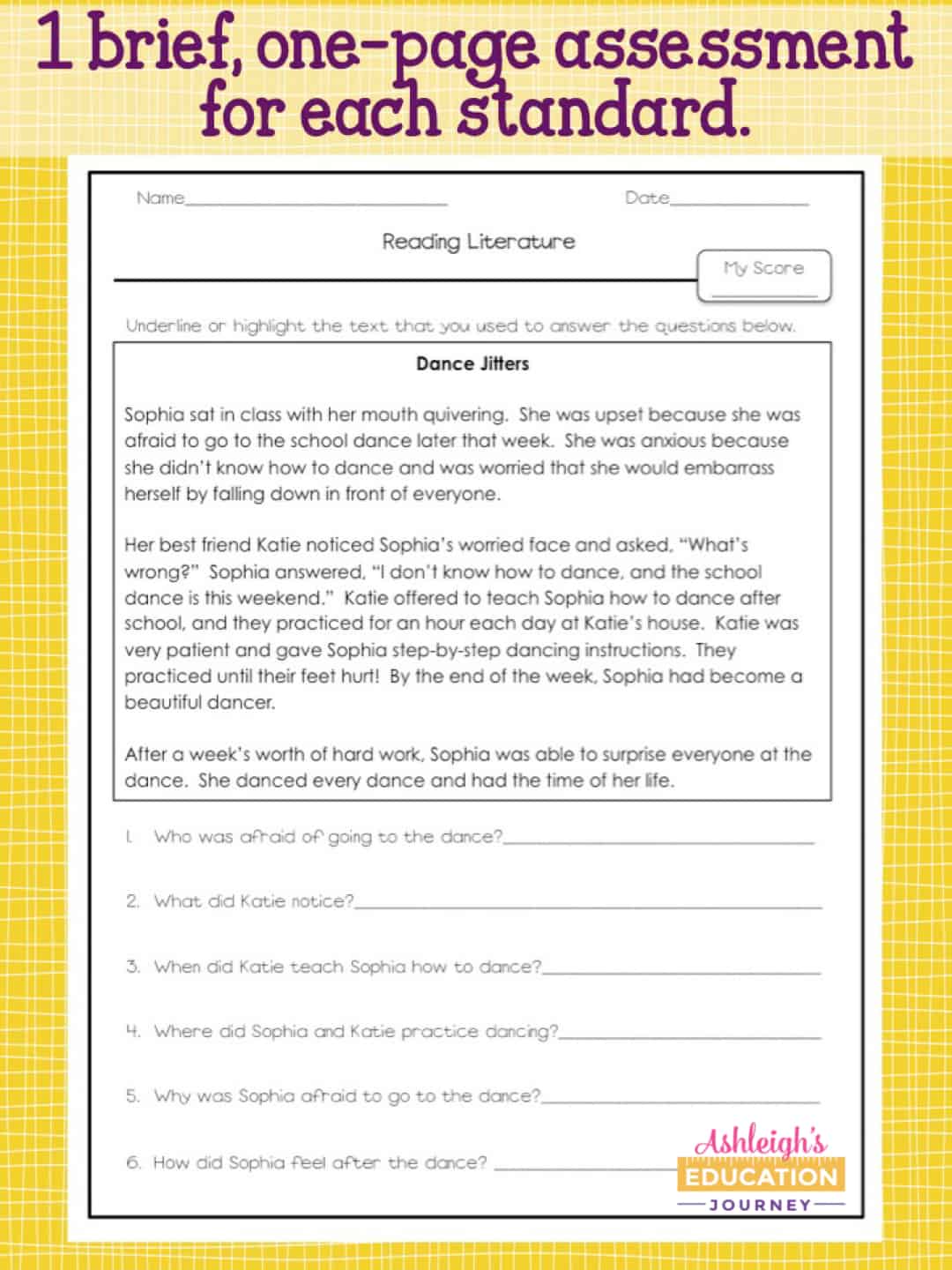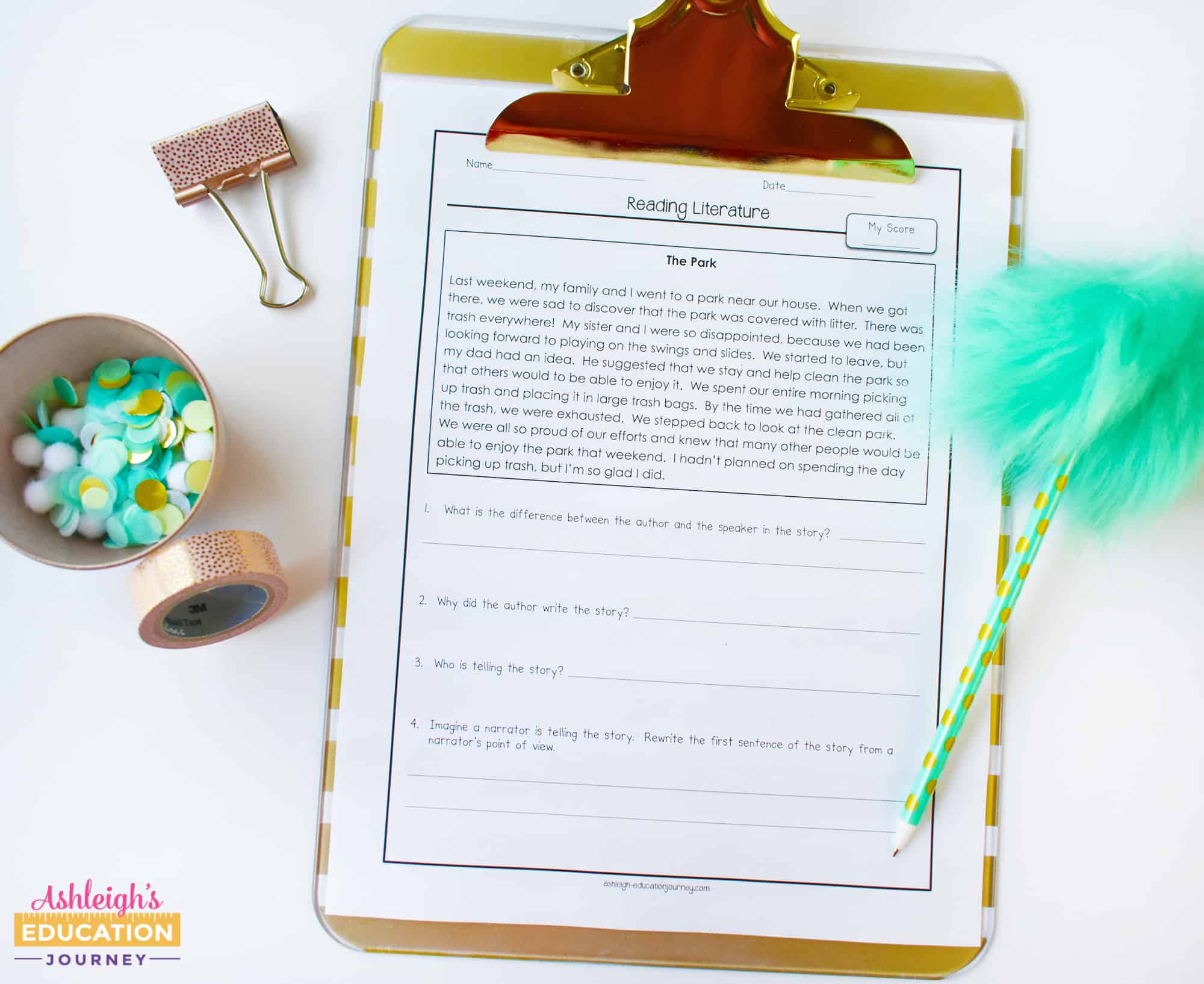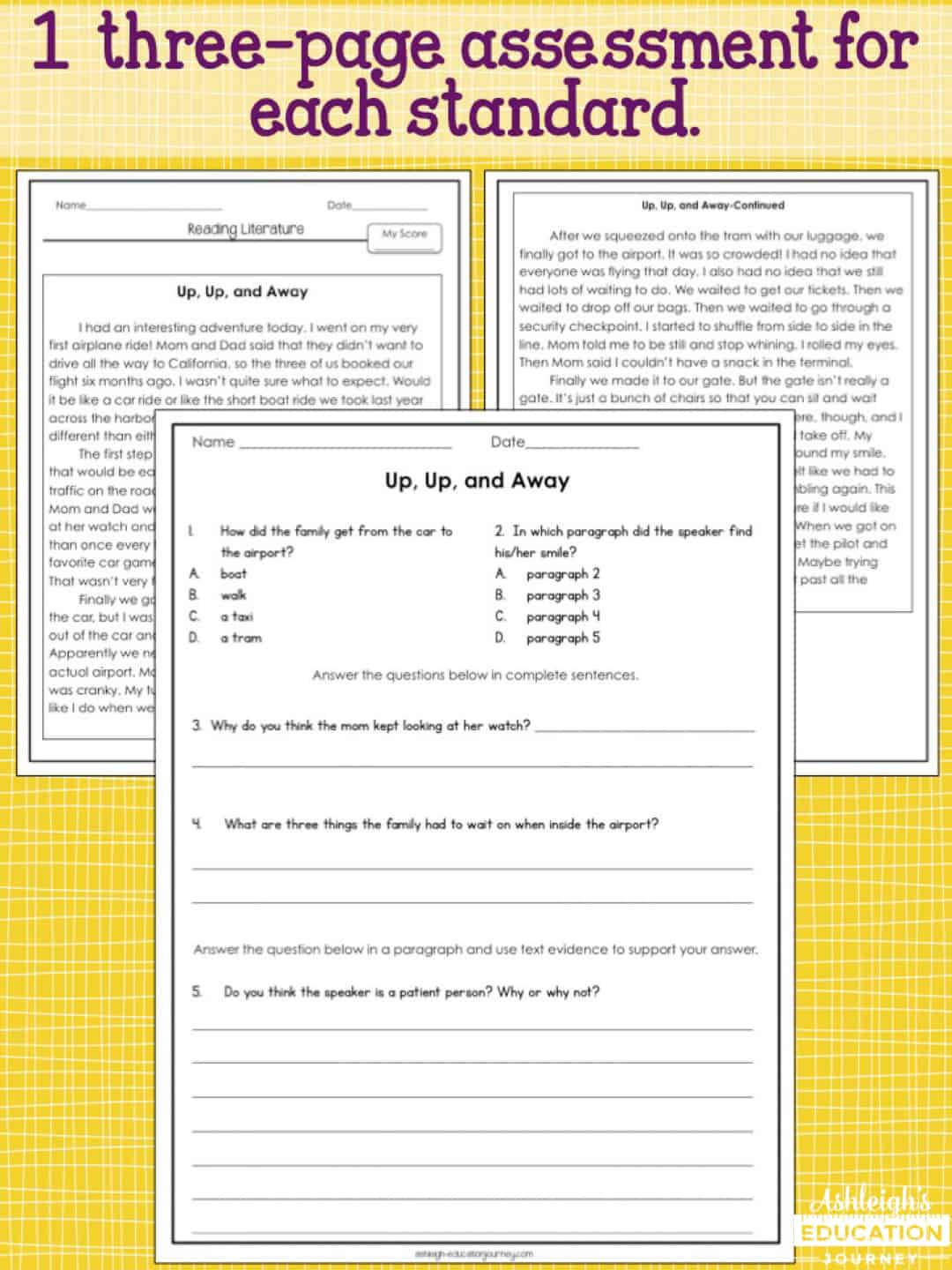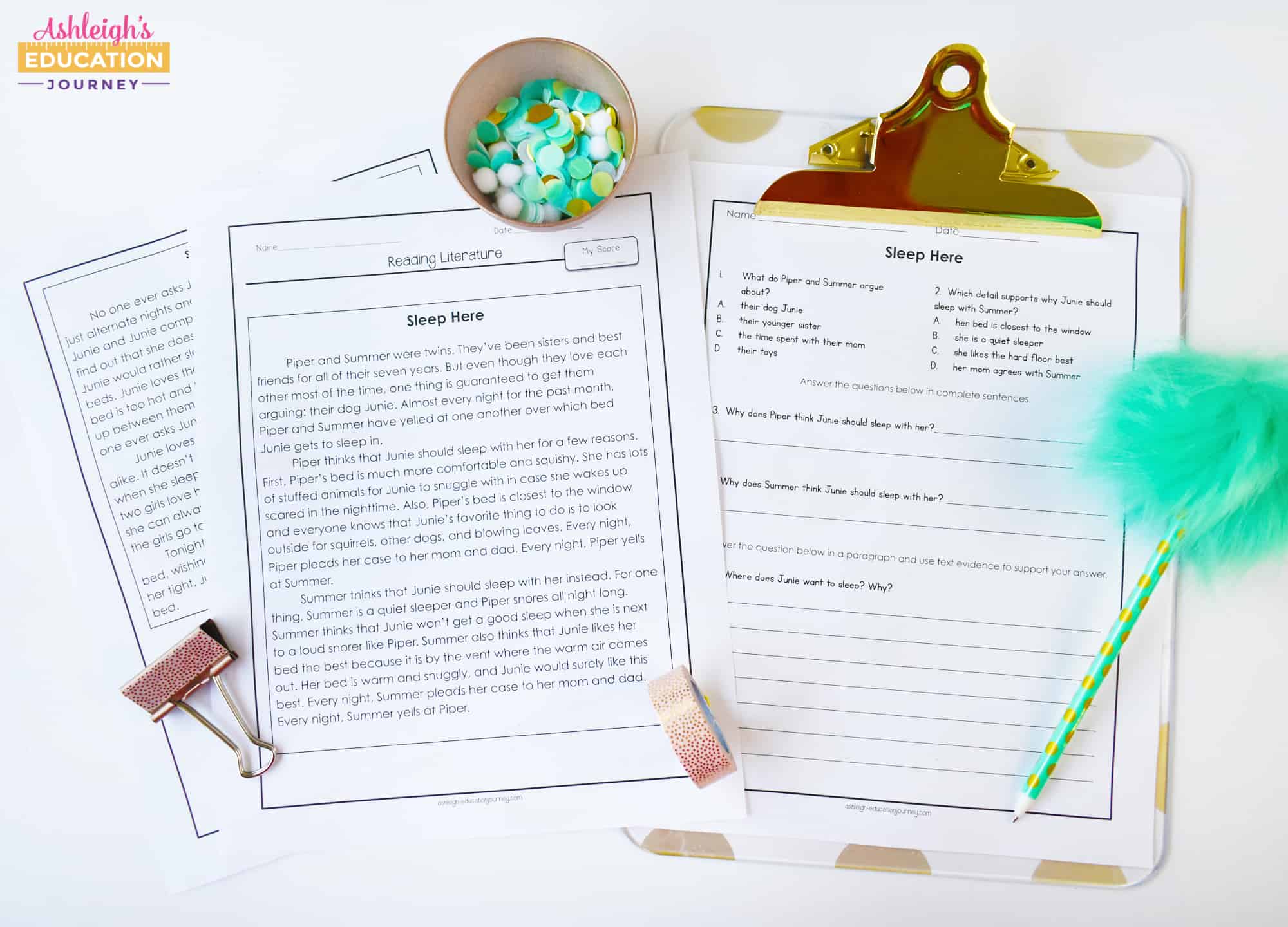 I included the same types of assessment for informational text. You could use one of the assessment as a pretest, one for whole class assessments, and one for reteaching or reassessing.
There are two different types of reading foundational skills assessments. One of the assessments is a more traditional assessment. However, some of the foundation standards are better assessed through a rubric, so those standards are assessed through a rubric. I've also created a rubric for the listening and speaking standards.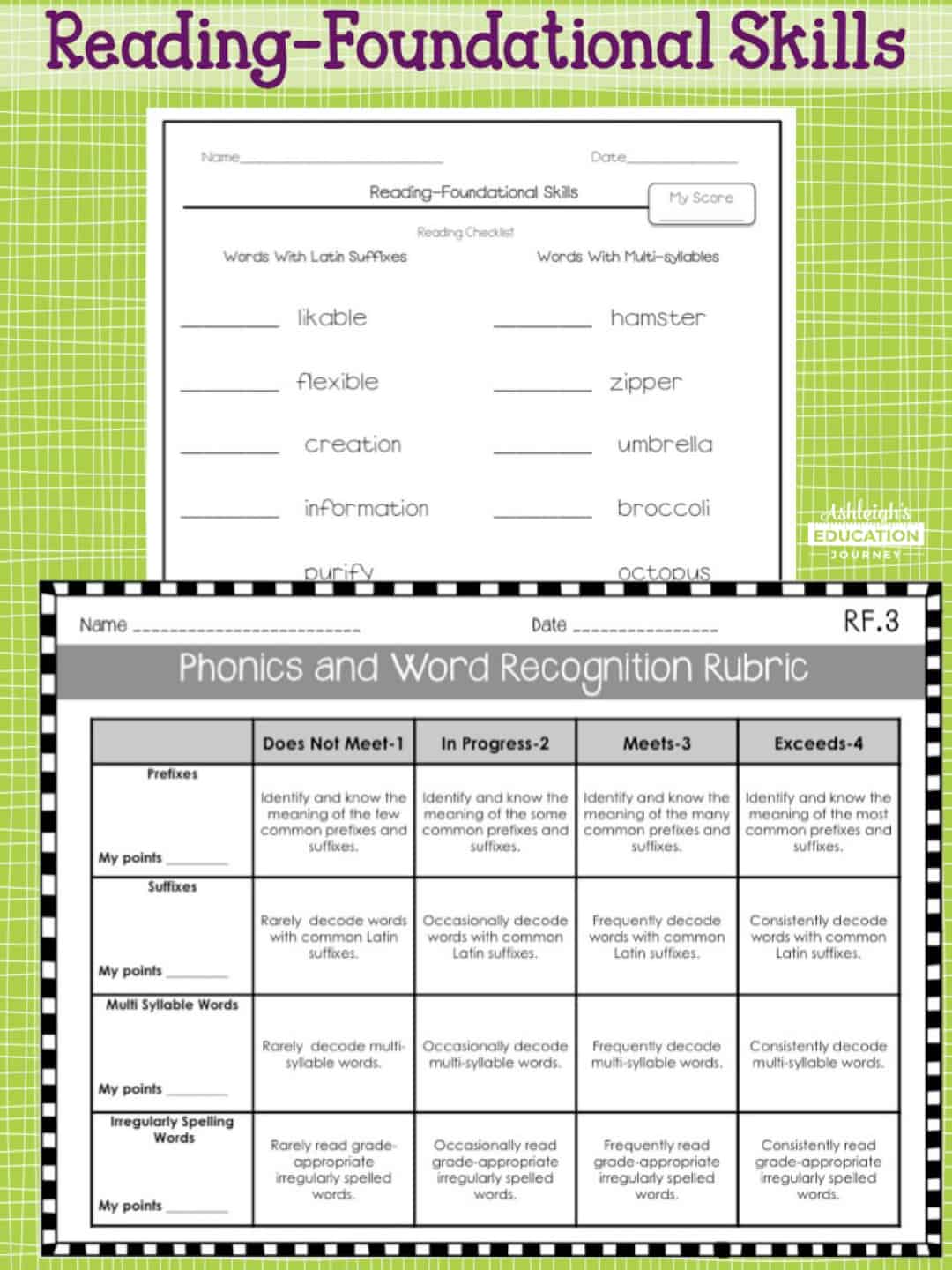 Some language arts assessments are a bit different from the math, because not all of the standards are easily assessed through a worksheet.  This is especially true for the writing and speaking/listening standards, so I've created rubrics and checklists for those standards. The rubrics include all elements for each standard.  The rubrics are all available in an editable format, so you can make changes as needed.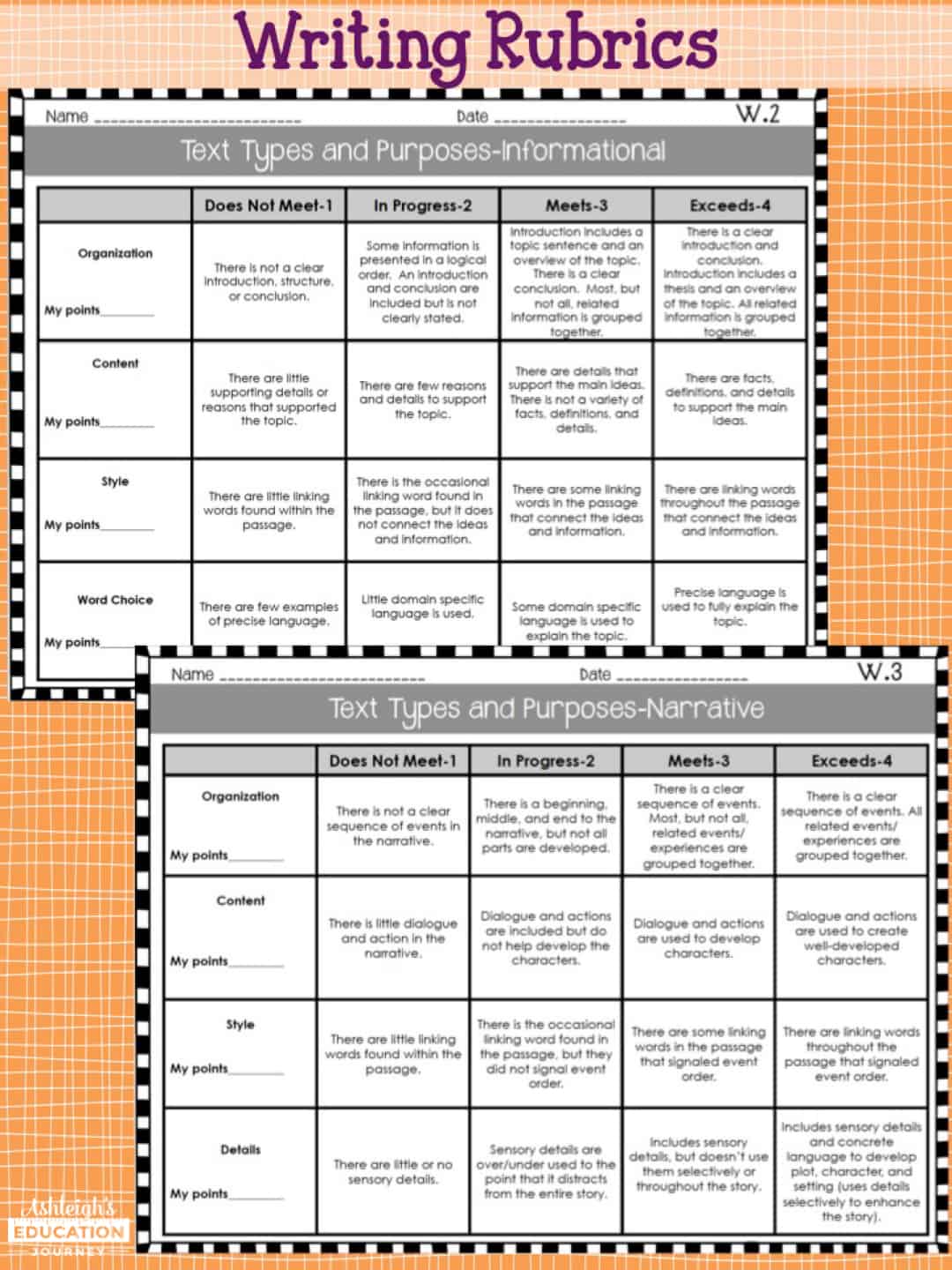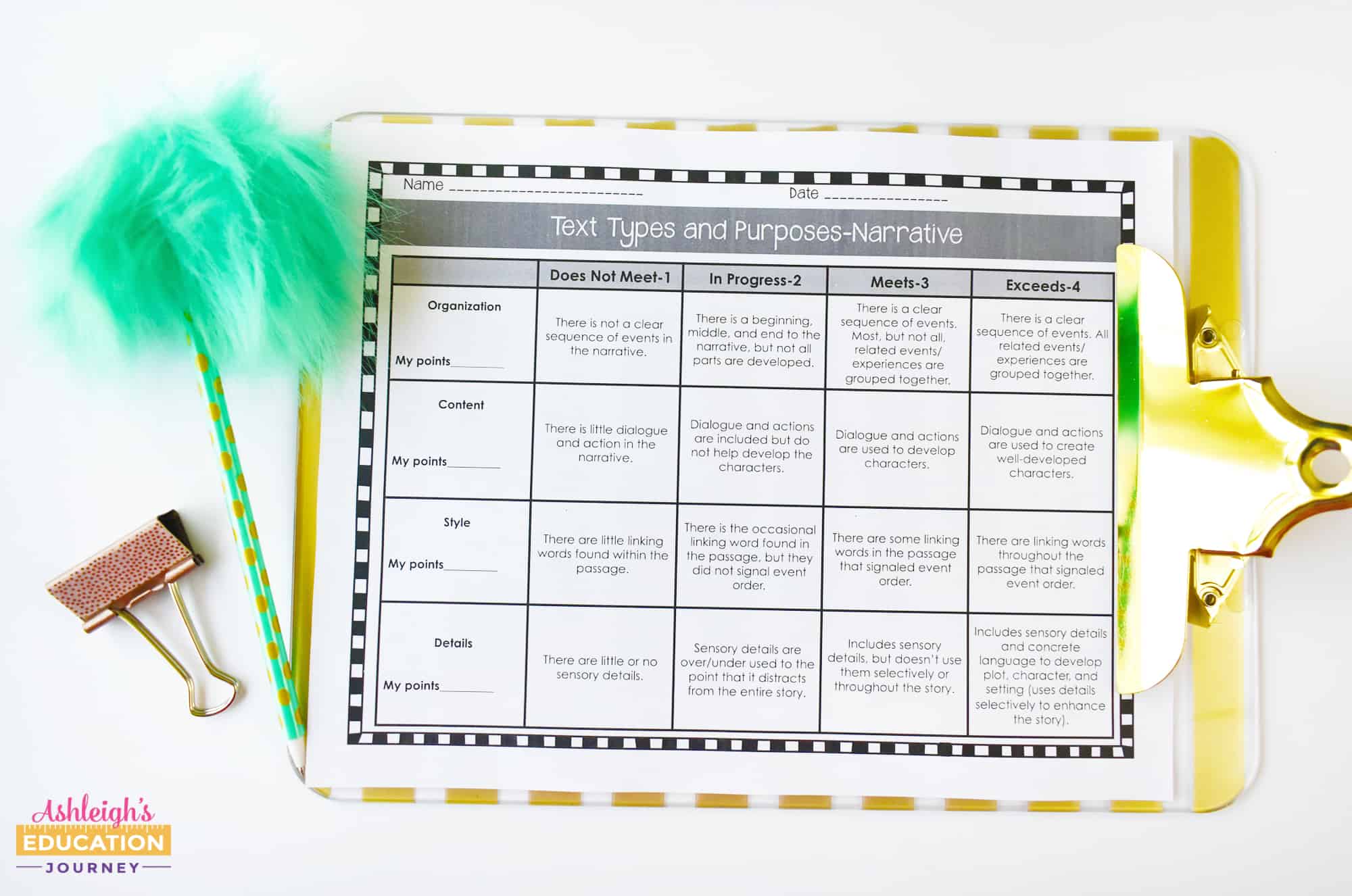 I also included two assessments for all of the language standards. I broke those assessments down by element, so there are quite a few language assessments!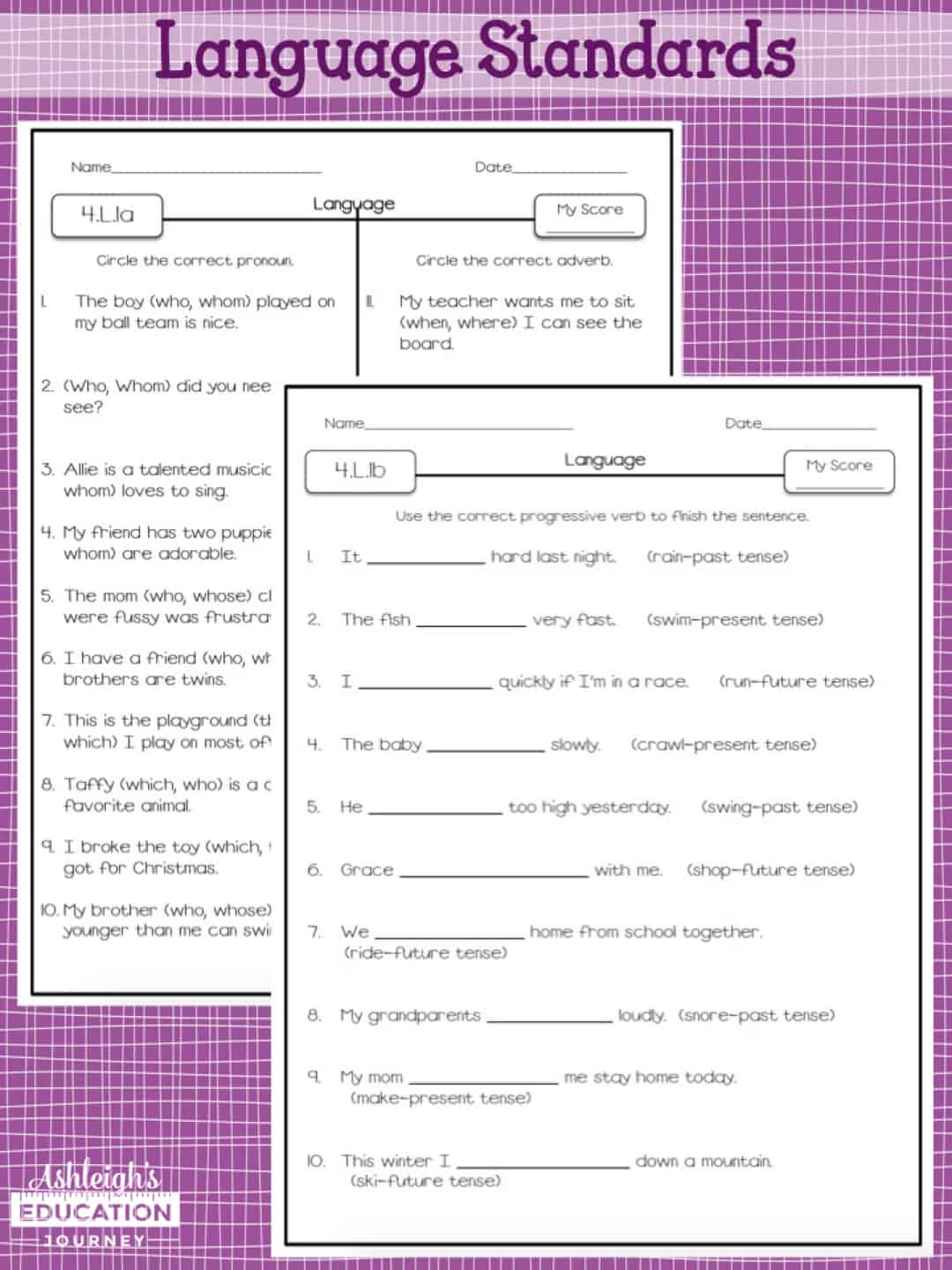 I've also included a checklist for
all
of the language arts standards, but as a Merry Christmas to everyone, you can download them here for
FREE
.  Just click <
here
> or on the picture for your copy!  If you want to see the whole assessment pack, just click <
here
> or on the pictures above.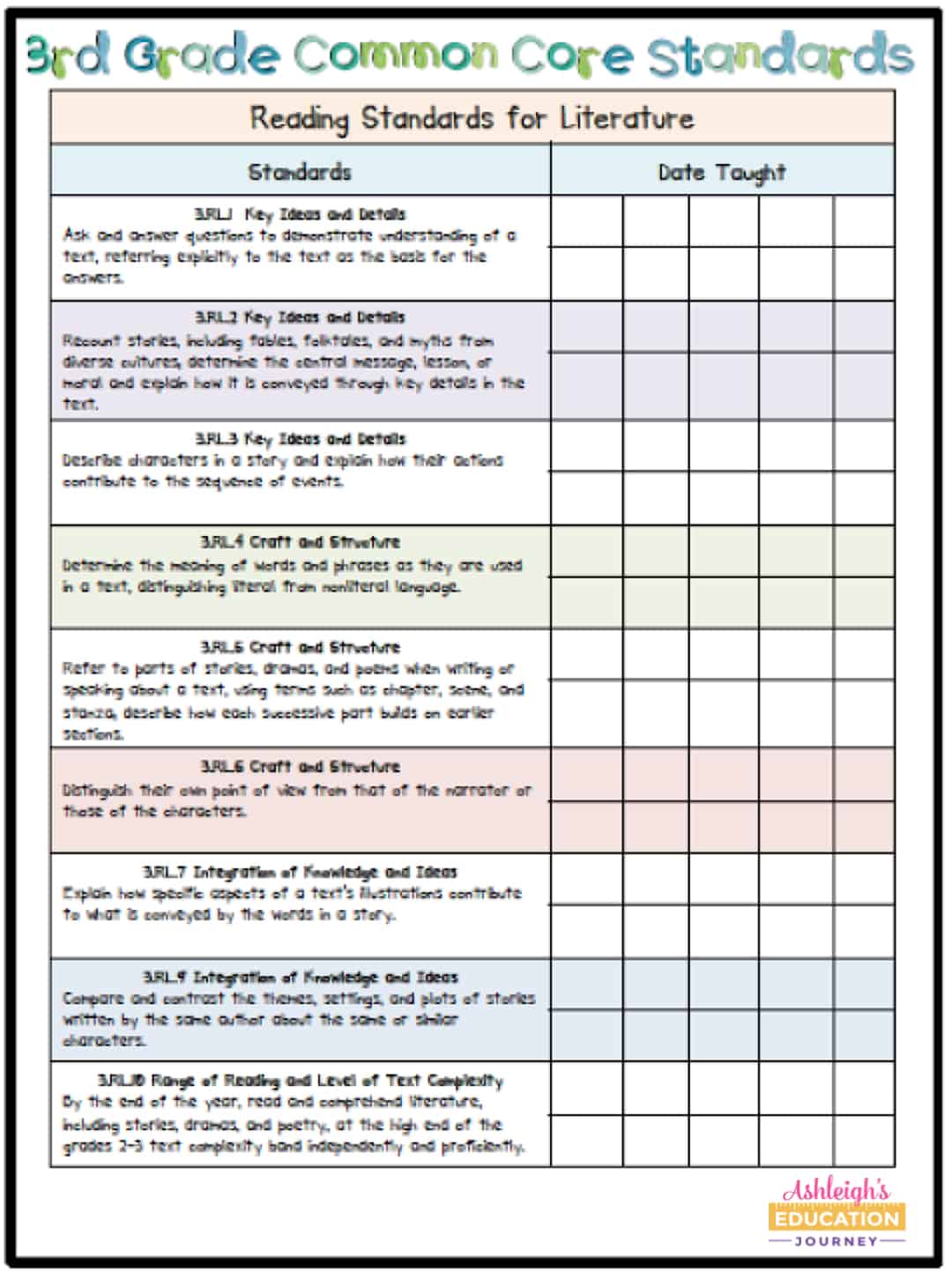 These assessments are forms have been tremendously useful to me as my school transitioned from traditional grading to standards-based grading! Please let me know if you have any questions!