When I was in elementary school reading was reading, writing was writing, and math was math.  Each subject area was very defined and limited to only one thing.  Now it seems like one subject blurs into another.  We have students writing about what they're reading and reading about what they are writing.   Math is a little more tricky.  I've done a fair, but not great, job of getting my students to write about mathematics. I regularly have my students write their own word problems, and I add written responses to many of my math tasks, but I've always felt like I could improve in this area.  However, it was one of those things though that kept getting put off.  I just couldn't see a way to add anything to my current mathematics instruction.  By the time we practice multiplication facts, word problems, review old skills, and learn new concepts our day is full.  Then I heard two words that scared me to death CONSTRUCTED RESPONSE.
I won't lie.  My blood ran cold when I was told that the CRCT (our state test) would soon consist of multiple choice and constructed response questions.  I knew right away that I was going to have to place a MUCH bigger emphasis writing about math.  Unfortunately, I knew what I needed to do, but I could not decide HOW to do it.  I knew that I couldn't give up anything that I was already doing, and I didn't have any extra time in the day. I toyed with the idea of starting math journals all year last year, but couldn't get into any kind of rhythm. I kept changing things and reorganizing notebooks, and basically searching for a way to make them work for me. It took me over a year, but I finally found my stride.  I've compiled everything into:  Math Journal Prompts for the Third Grade Common Core Standards.
This is very different from anything I've ever made or used before, but I'm really excited to share with you some of the ideas from the journals.  I know that when I first thought about math journals, I was very skeptical, because I always saw them as a lot of extra work without a significant benefit.  After spending a considerable amount of time researching writing about math, I learned that there are huge benefits to students regularly writing about math.
There are 100 math journal prompts that are specifically aligned to the third grade Common Core Standards. Even if you don't follow the Common Core Standards, I still think you'll find value in these prompts.
There is a list of all the journal prompts that are organized by standard, and there are at least three prompts for every standard.  These can be used in any type of notebook: binders, spiral notebooks, composition notebooks, etc.  If you use a notebook,  students should write the title of the entry on the top of their page.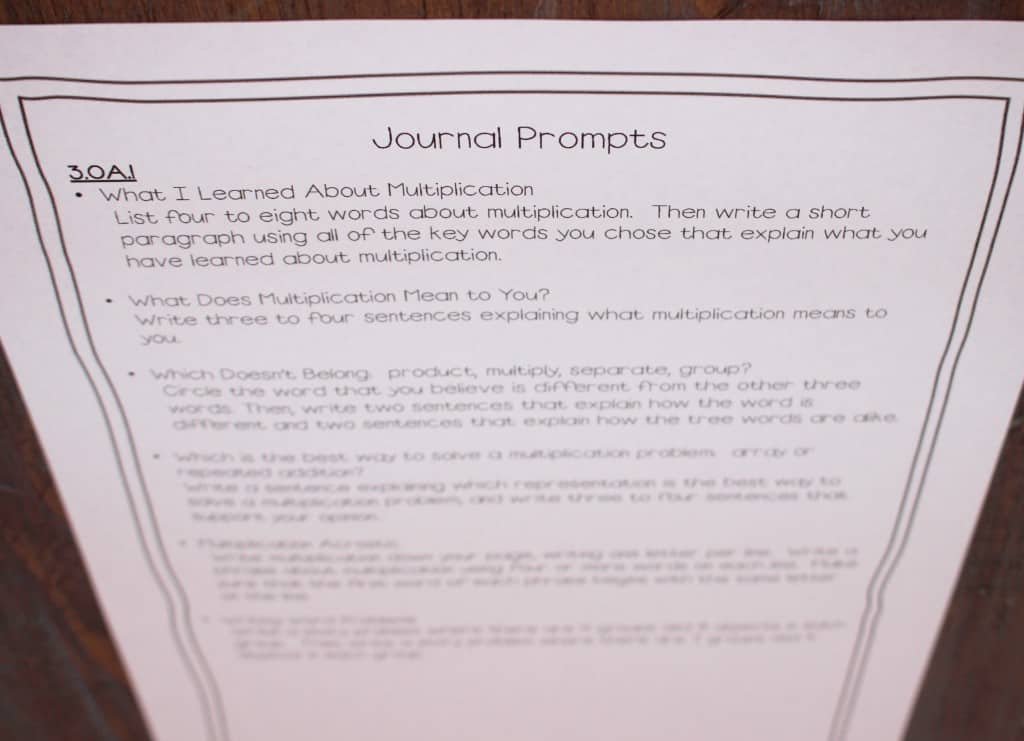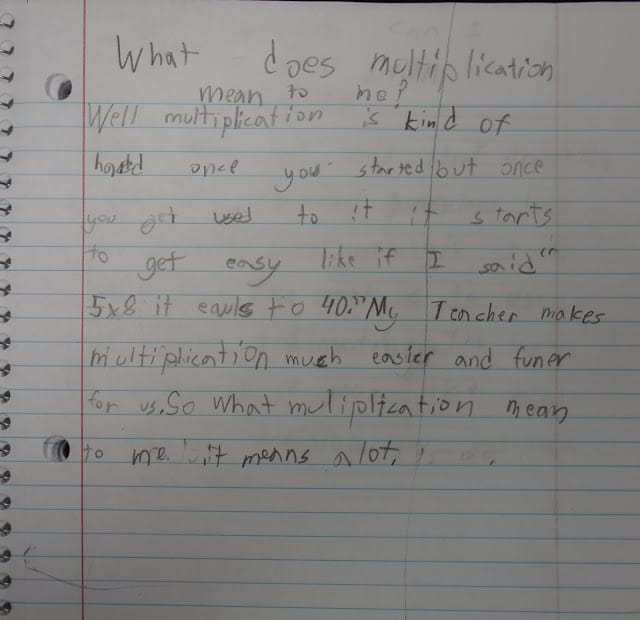 There is also a full page for each math prompt.  I sent the to Best Value Copy where I had them printed and bound, so that my students can have books that are ready to go.