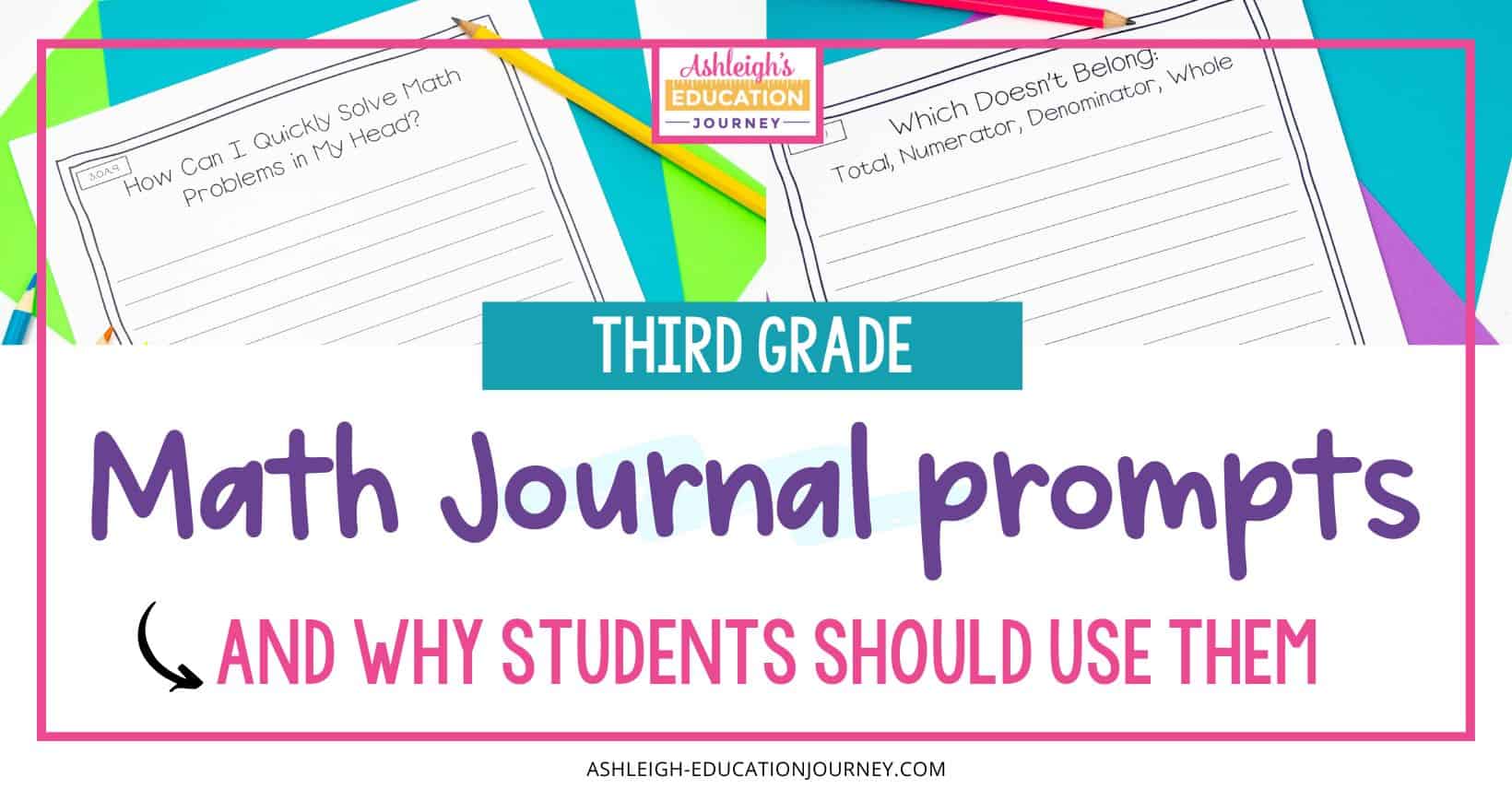 Writing about math is an important part of math instruction. When I was in elementary school reading was reading, writing was writing, and math was math. Each subject area was defined and limited to one thing. Now it seems like one subject blurs into another. We have students writing about what they're reading and reading about what they are writing. Math is a little more tricky. I regularly have my students write word problems, and I add written responses to many of my math tasks. But, I've always felt like I could improve in this area. For about a year I tried different strategies and techniques and read everything I could about writing about math. Once I found a system that worked,  I compiled everything into:  Math Journal Prompts for the Third Grade Common Core Standards.
Writing about Math
When I first thought about math journals, I was skeptical, because I saw them as extra work without a significant benefit. However after researching writing about math, I learned that there are huge benefits to students regularly writing about math. I do want to point out that these journal prompts are not math word problems or multi step constructed response problems. I teach those regularly, but this is a different approach to writing about math.
In the resource, there are 100 math journal prompts that are specifically aligned to third grade math. There is a list of all the journal prompts that are organized by standard, and there are at least three prompts for every standard.  These can be used in any type of notebook: binders, spiral notebooks, composition notebooks, etc.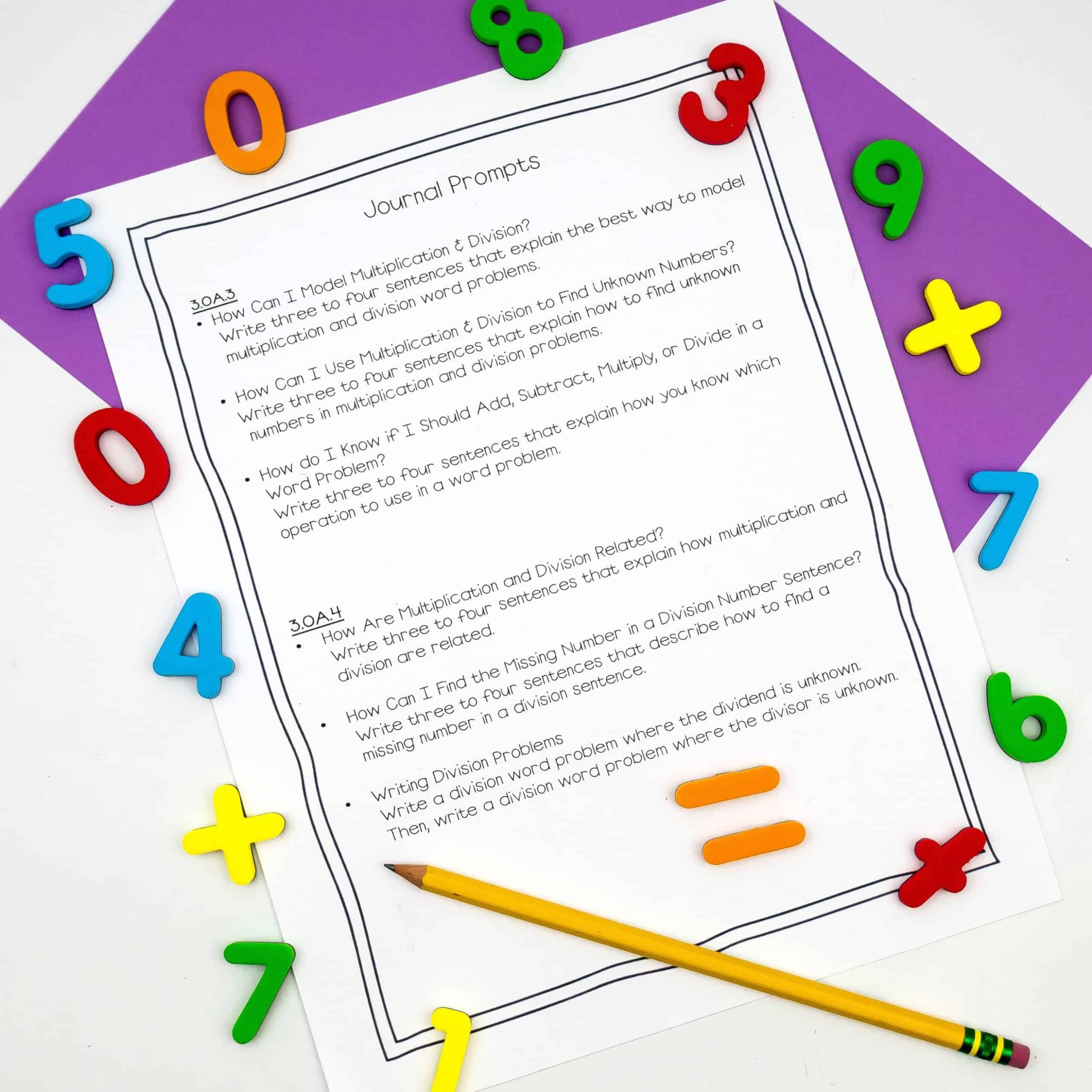 I created labels for each prompt to help save you a little time. You can print the prompts on Avery labels and have students attach the prompt label to their journal.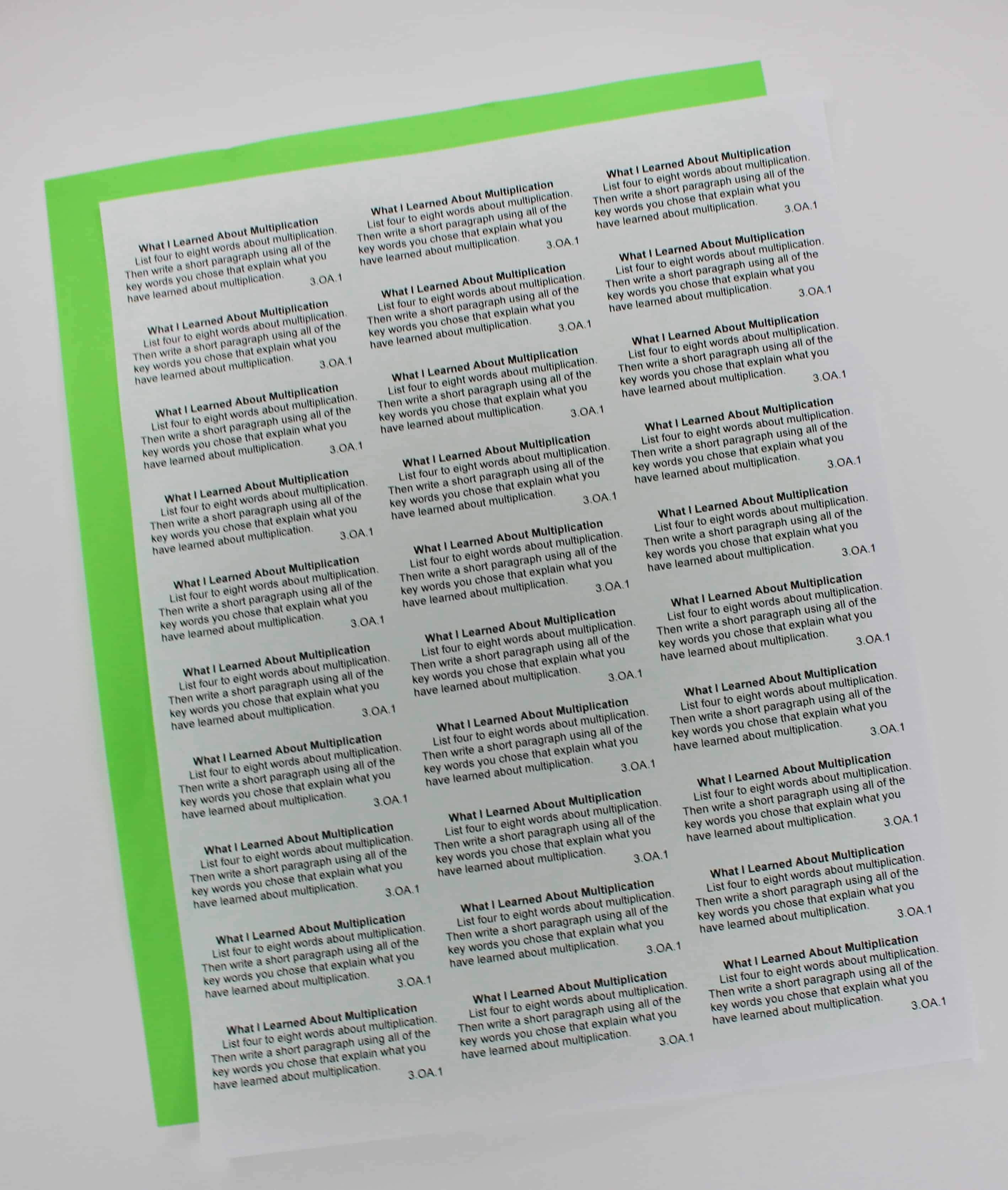 There is a full page printable for each math prompt. There is one version with the standard included and one version without the standard. You can print the math journal prompts out and have students complete at a time or place them inside a 3-ring notebook, or you can bind the prompts into math  notebooks. This could be used as homework, morning work, centers, or a regular part of your classroom routine for writing about math.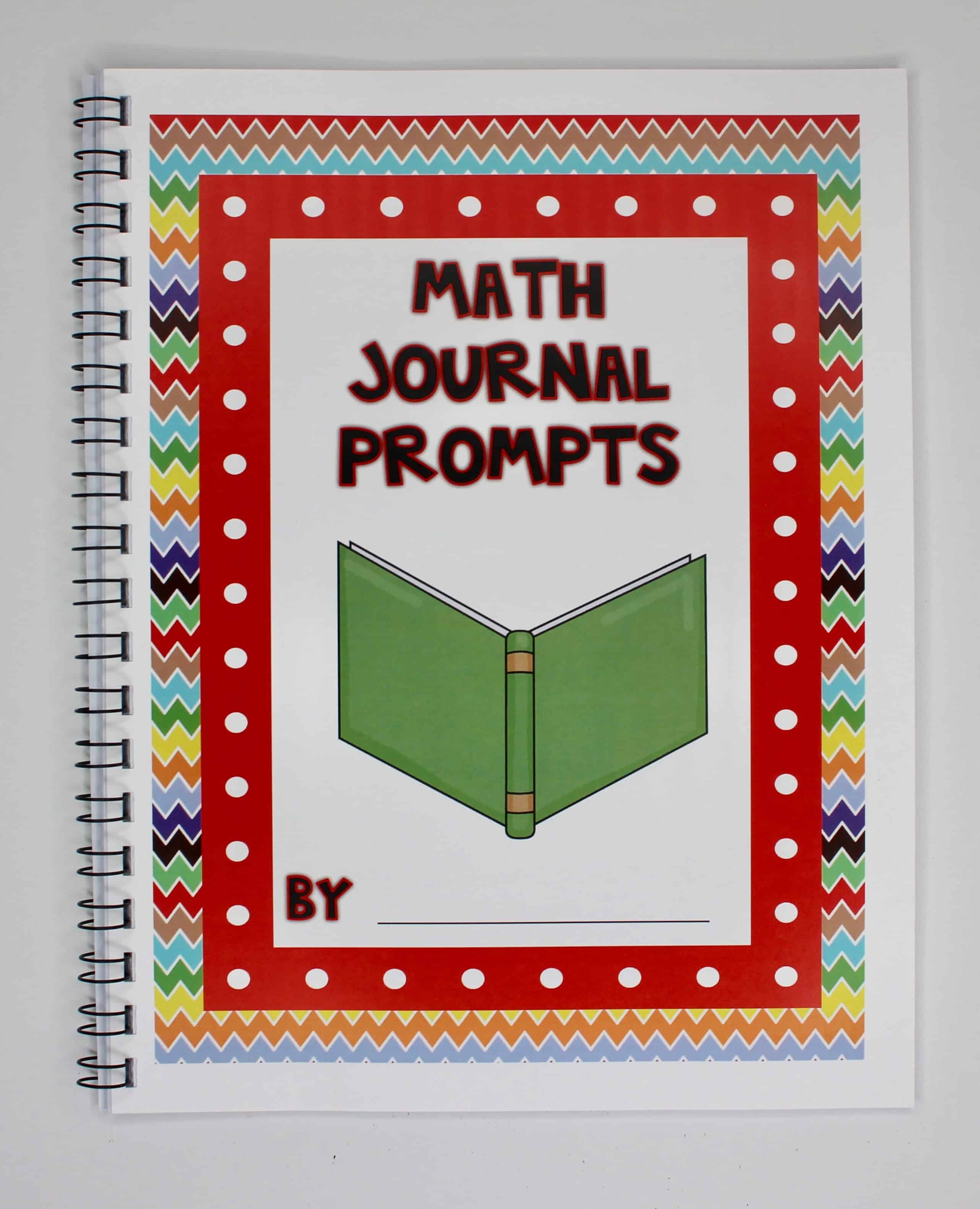 I had the prompts printed on front and back of the paper, so the journals aren't too thick, and they were able to stay assembled all year.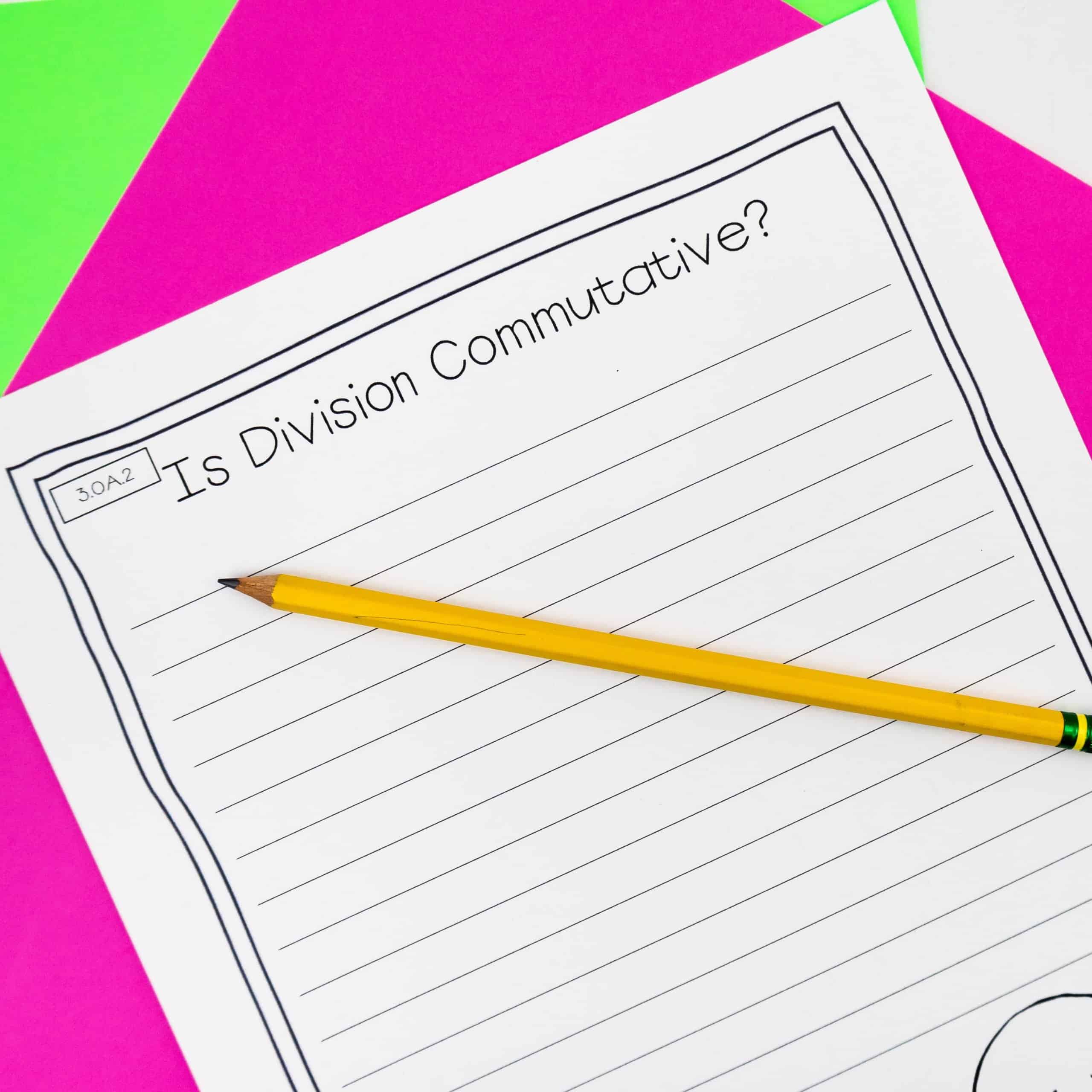 When I created the math journal prompts, I prioritized questions where there was no right or wrong answer. Students need an opportunity to share their thoughts without worrying about the correct answer. That allows and encourages them up to be more creative and honest in their responses.
One math journal prompt from earlier in the year was "Which Doesn't Belong:  Product, Multiply, Separate  or Group?"  My students had to circle which word didn't belong with the other three words and explain why is was different and why the other words were the same. It was fun to see how different students chose different words, and how each student was able to support their thoughts when writing about math.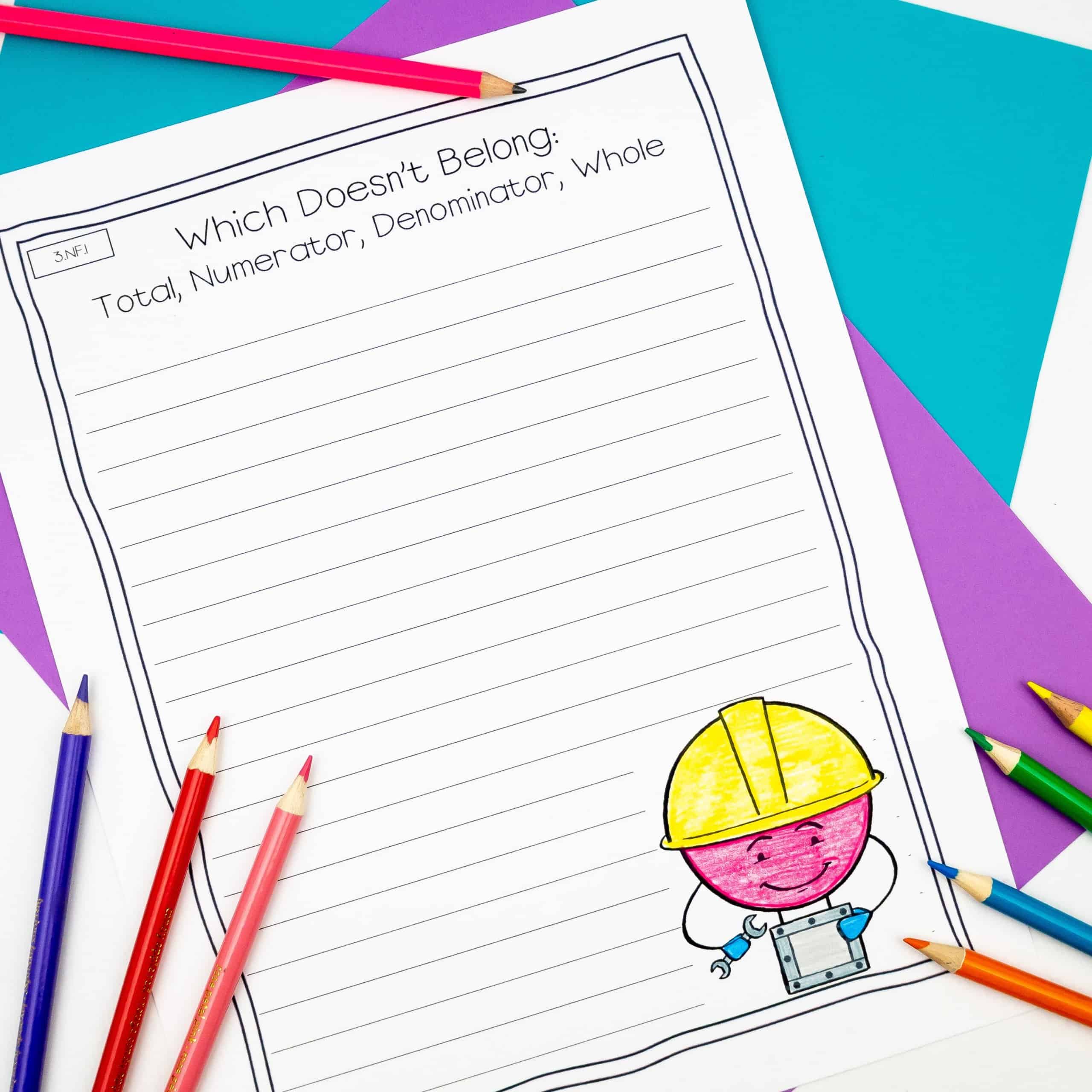 There are questions that ask students to explain how topics are related, questions that ask students to explain how or why something is possible, and questions that students to find similarities and differences. In the example below students explain how addition and subtraction are alike and different.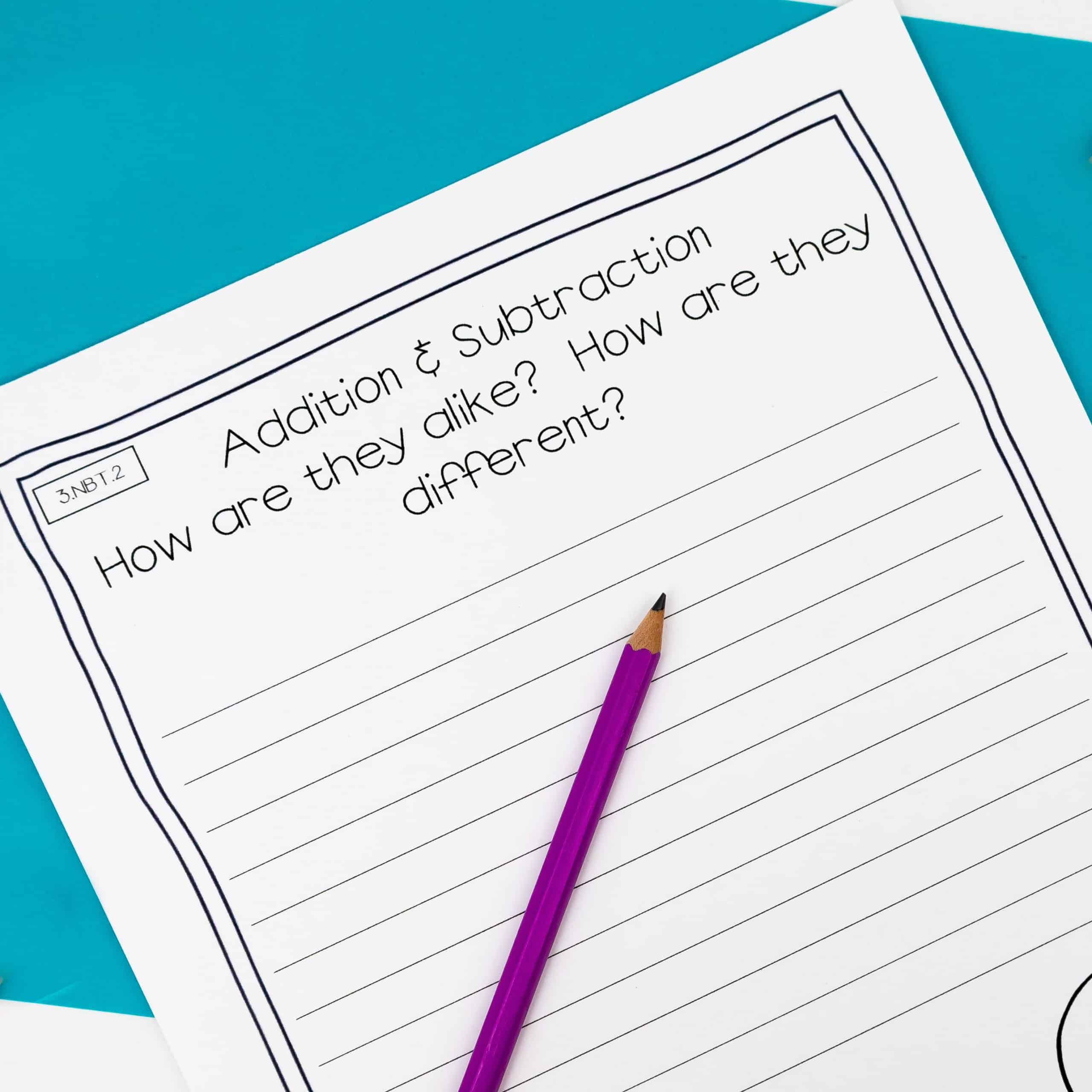 Students typically enjoy acrostic prompts where they make an acrostic of a math term such as division. Then for each letter of the word, students write something related to division for each letter. They also determine which is the best way or the most effective way to doing things. These prompts always lead to great math debates!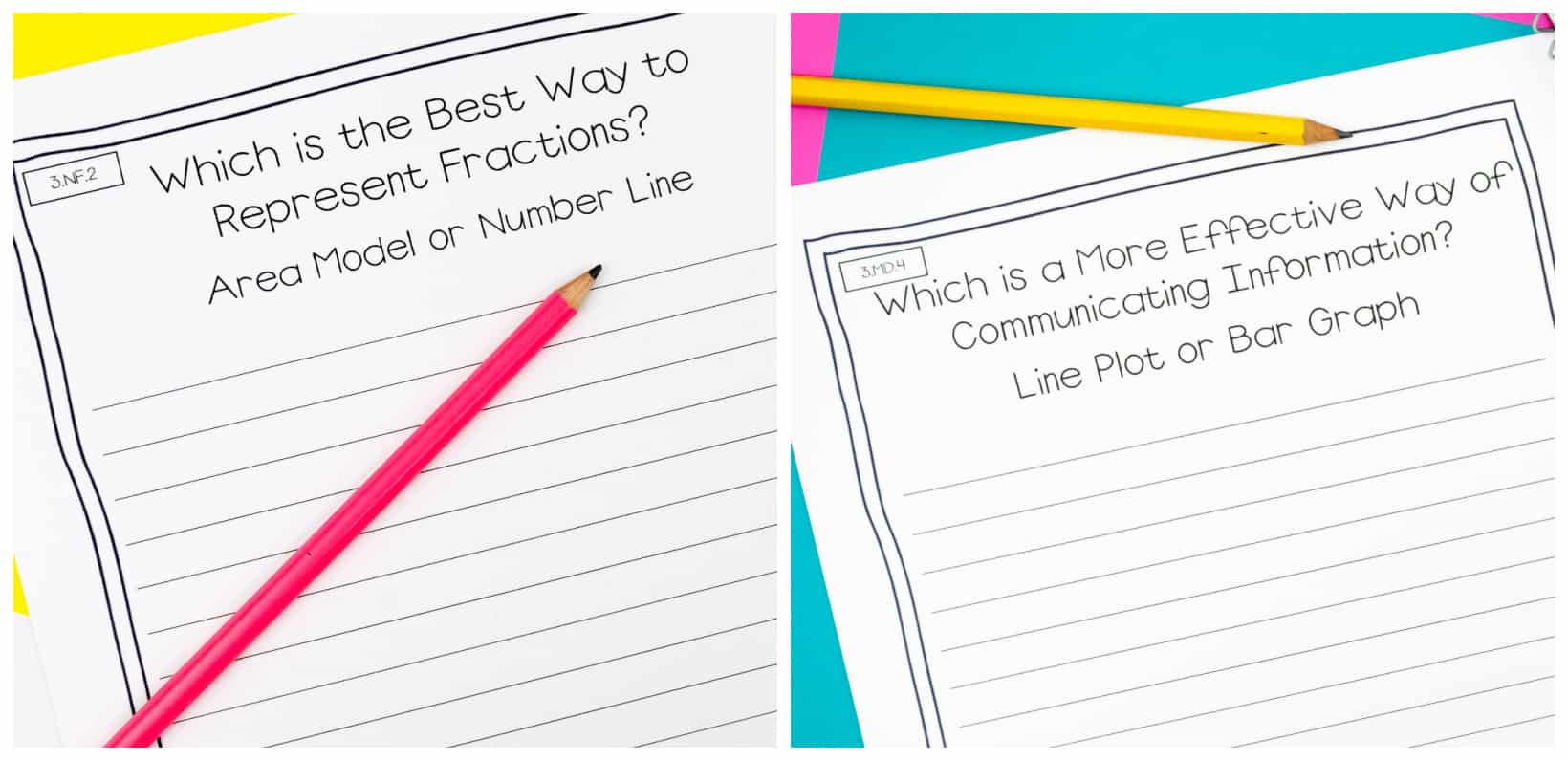 I love that fact that I get a clear insight to my students' thinking with these prompts. Writing about math allows us to have deeper classroom discussions, and I have the opportunity to see common misconceptions about different concepts and ideas. I do not correct or grade any of the prompts. It is important to emphasize that students don't need to worry about being wrong. The only real rule is that during our writing time (5-10 minutes) students must be writing the entire time. As long as students are writing, I'm happy. When we share the responses, I always try to select responses that have completely different viewpoints and turn those views into a class discussion, which is always powerful.
Be sure to check out this post to read more about teaching elementary math!