My first few years teaching I had no trouble getting excited to head back to the classroom after summer break. I would be bouncing with enthusiasm and more than ready to get to work. I still love teaching, but it (along with life) does wear you down. It can become more and more challenging to get that new teacher excitement. In this post, I've shared 5 of my favorite ways to motivate yourself for going back to school.
Back to School Shopping
I'm starting my 20th year, and I still LOVE back to school shopping. A new first day of school outfit or a cute pair of new (comfortable) shoes can give you something to look forward to.
If that doesn't interest you, there's always new school supplies. While I am not a proponent of teachers having to spend a lot of their own money, I will say that fun, non-essential school supplies do give a burst of excitement. My brightly colored gel ink pens were definitely a wise purchase! You can read more about my favorite school supplies here.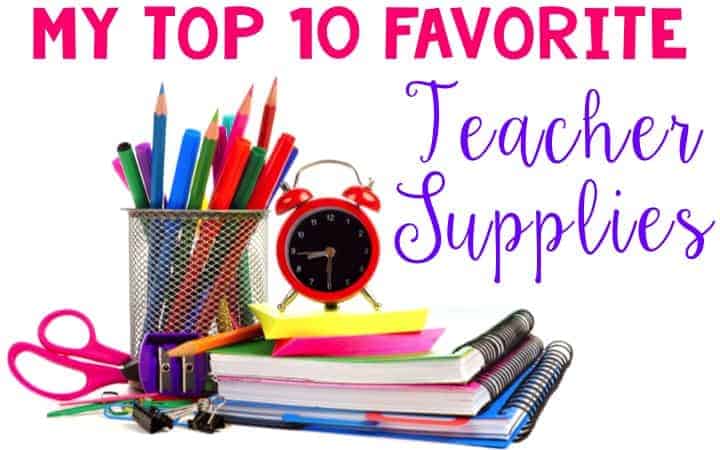 New Lessons
If you own any of my math or reading units, you've probably noticed that I'm constantly adding to the units. There's a good reason for those updates. I don't want to become stagnant or bored with my lessons and instruction. If something works, I leave it alone. But, I'm always looking for ways to improve and make my instruction better.
It's also important to try something new. It doesn't have to be a whole new unit or style of teaching. It just needs to be a lesson (or lessons) that you're excited to try out. If you're looking for ideas, I have TONS of resources available in my TPT store and throughout the website.
Professional Goals
Setting professional goals is a great way to motivate yourself. I'm not talking about meaningless goals that you're required to have and goals where you have to go through al the right motions to prove your professional development. I'm talking about goals that are personal to you. I try to pinpoint one specific area to focus on each year and focus my growth on that goal. Some years are more successful than others, and some years have a way of completing changing your plans. Right, 2020 teachers?!
Organize
Getting organized helps me feel prepared and less stress, which in turn is a motivator. I can't get into my classroom and won't get my class list until right before school starts. This can be frustrating, because there's a lot to do when setting up your classroom. Fortunately, there are things that can be done at home.
I like to create my calendar for the year on Planbook. You can organize books. I always buy a few new books over the summer, so I label those. You can prep activities that require laminating and cutting. My favorite thing to prep during the summer is our math notebook. I have them printed and bound, and they are one of my FAVORITE resources!
Positive Influences
The last item is probably the hardest, but the most important. Try to surround yourself with people who will encourage and motivate you. That is so much easier said than done! There are few things that can zap your excitement quite like negativity. We all have our moments when we need to vent, but try to avoid letting become your only source of conversation.
I'll be sure to read and reread this post as I head back in next week!