I'll be the first to admit that teaching grammar was never appealing to me. I have memories learning about AND teaching parts of speech where my eyes were completely glazed over. I thought that it was almost, if not, impossible to make parts of speech fun and meaningful. Despite my doubts, I gave my best effort in creating an engaging noun unit. I was so happy with the nouns, I decided to create a complimentary verb unit. This was definitely a difficult task, because I didn't want a collection of worksheets. I wanted activities that involved my students and encouraged active learning.
I ended up organizing the unit around identifying verbs, linking and helping verbs, verb tenses, and subject verb agreement. Like the Noun Unit, I've included teacher directions for each of the activities.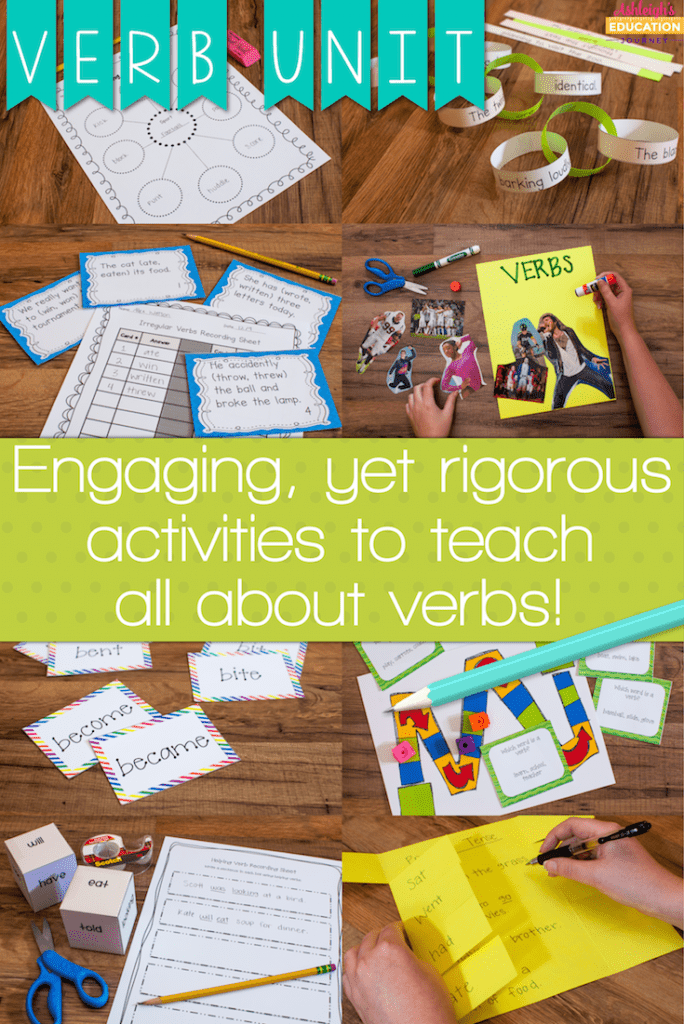 Some of the activities including cutting and pasting, while others are fairly simple. I know that I don't always have much time for grammar, so I wanted to create activities that were manageable.
I also wanted to include activities that would make abstract concepts a little more concrete for students. For example, in this linking verb activity, students use linking verb to literally link parts of a sentence together.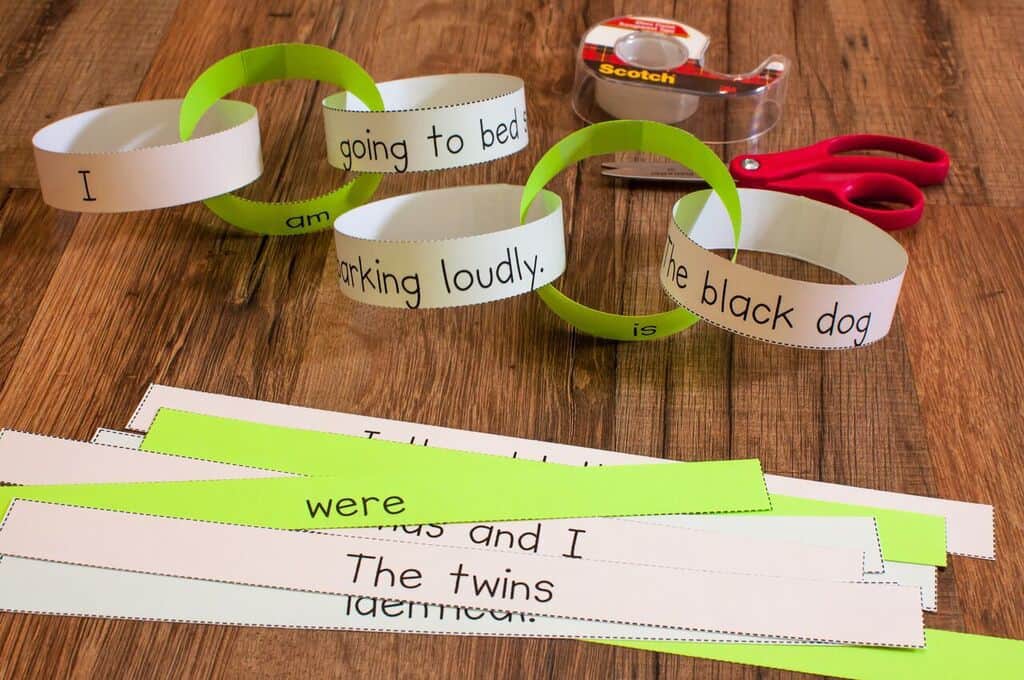 It was also important for me to include a few activities that included movement, such as this helping verbs activity. Students make cubes with action verbs and helping verbs and roll the cubes to create sentences.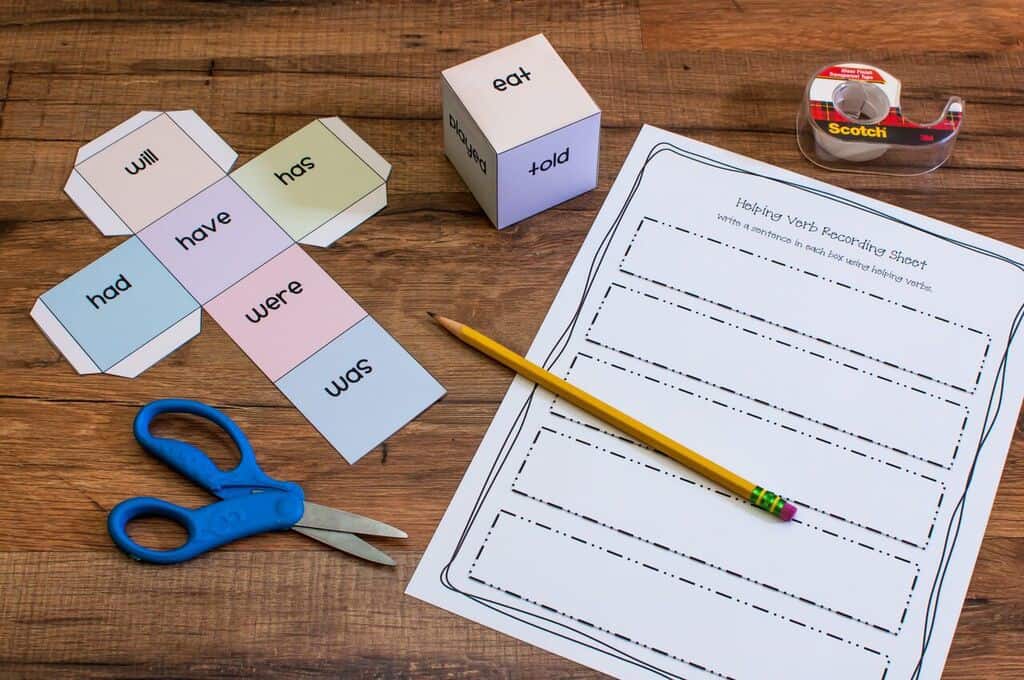 I was sure to include a few games that could be used for language centers or early finisher activities. In this activity, students match different verb tenses.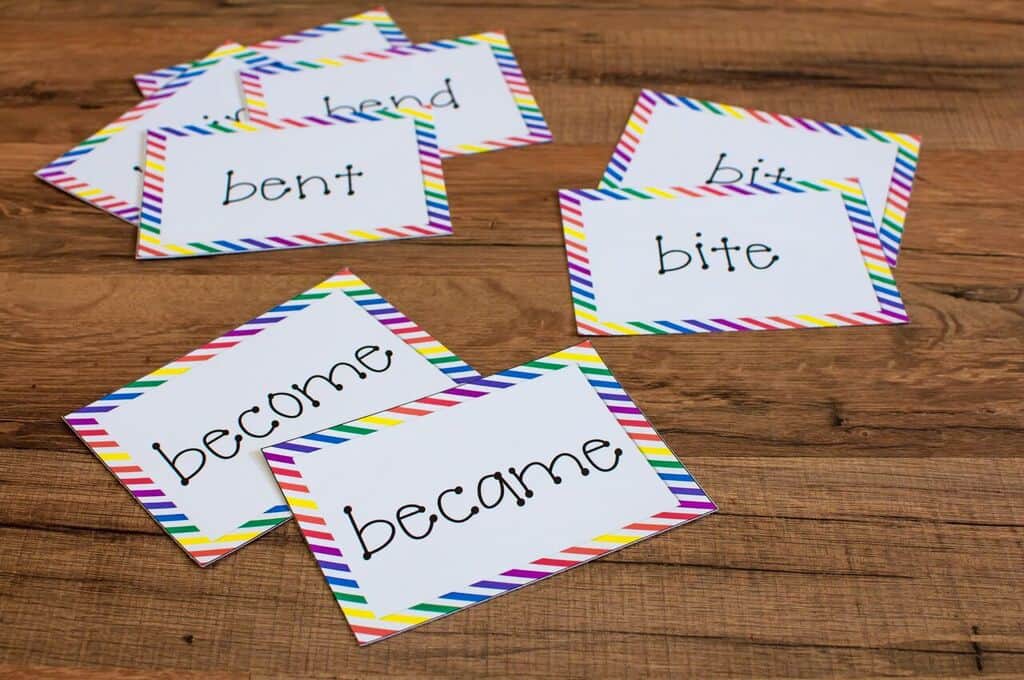 A couple of the activities could be used with interactive notebooks. I don't use language interactive notebooks, so we just complete ours on colored paper.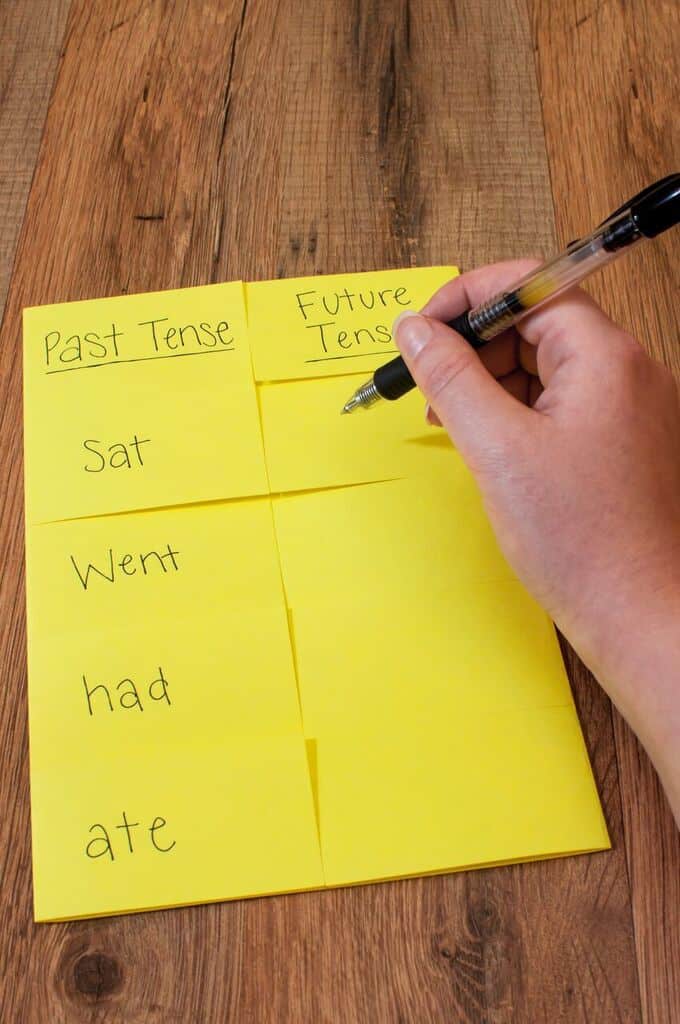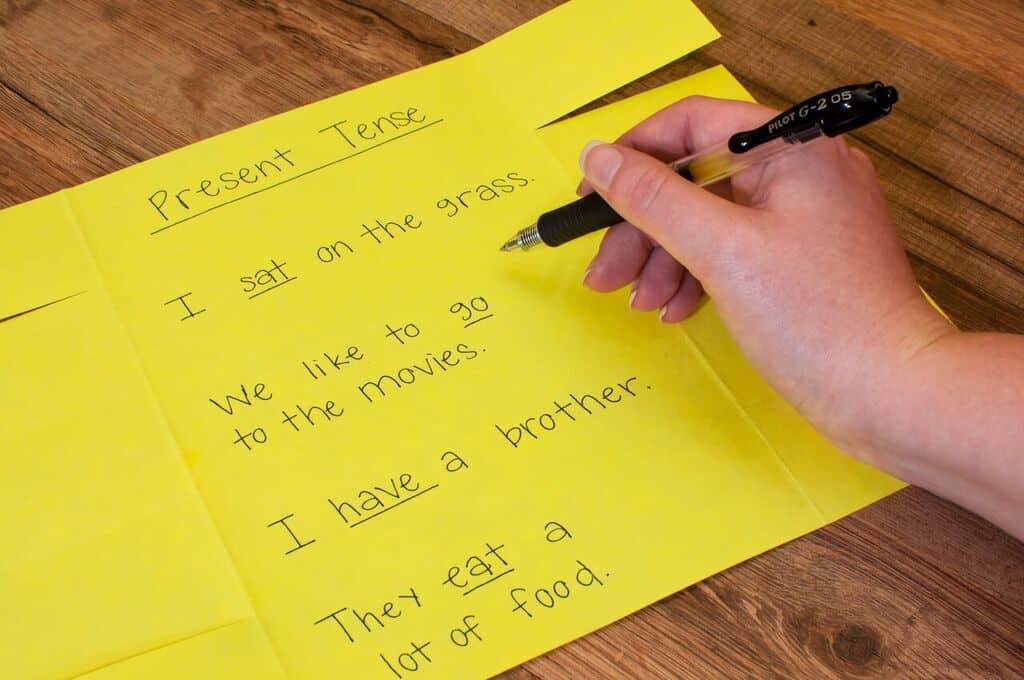 The unit wouldn't be complete without task cards, so I was sure to include those too!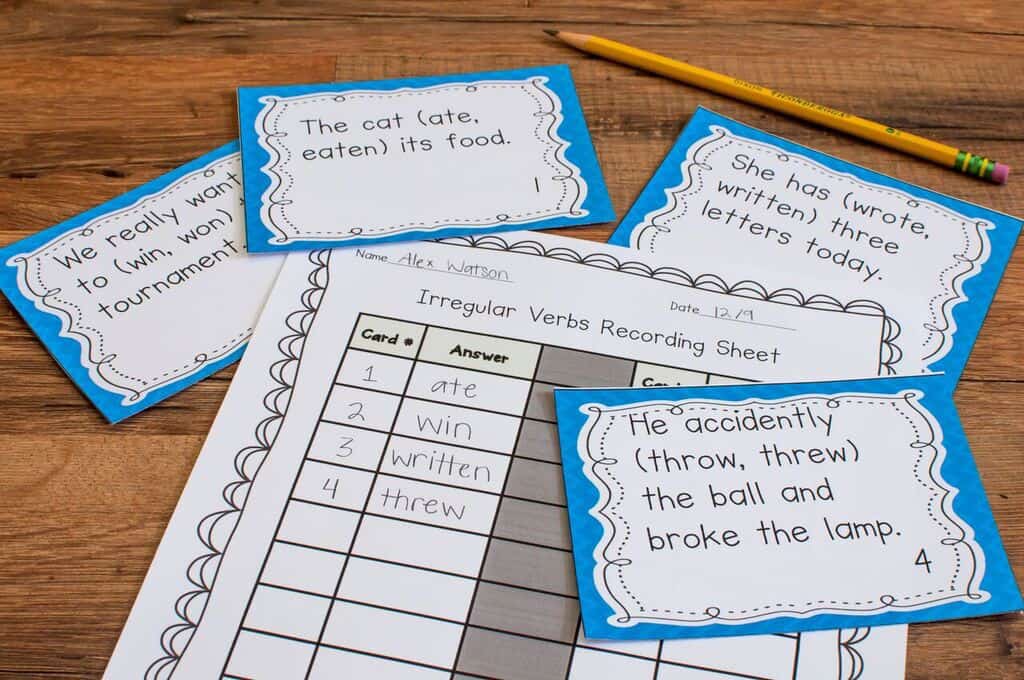 I liked ending my Noun Unit with a culminating game, so I included a verb game too. It will be a great way to review all the concepts taught in the unit!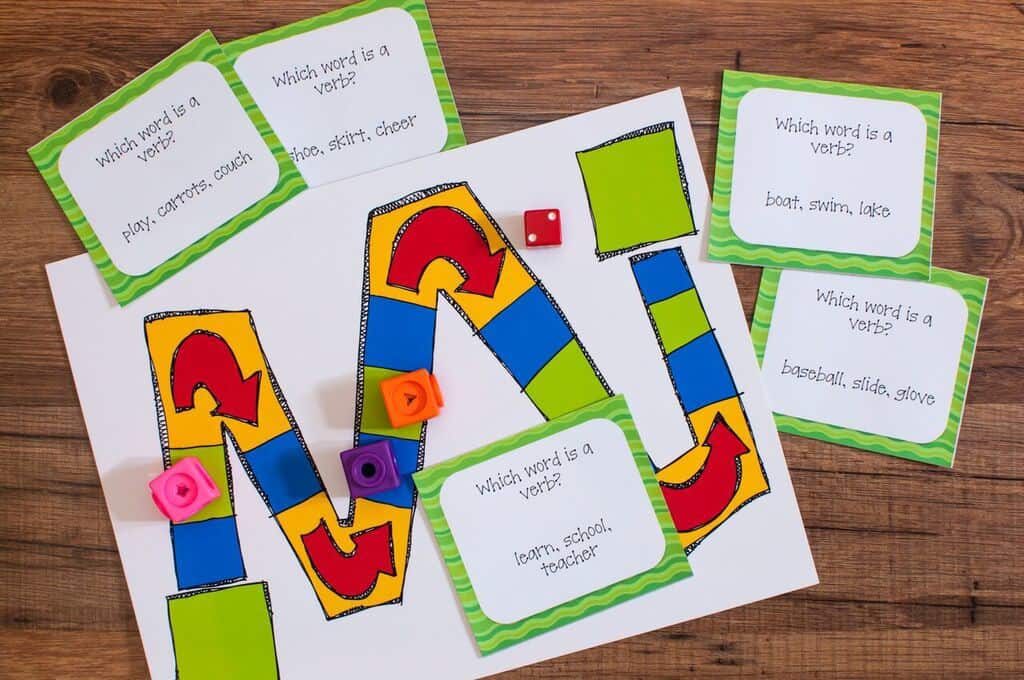 You can check out the Verb Unit in my TpT Store. You can also save by purchasing the Common Core Language Bundle, which teachers all of the Common Core language standards.