Homophone lessons are not exactly my favorite thing to teach, but homophone instruction and practice is so necessary. Homophones are a concept that students can usually grasp in isolation, but are frequently misused in student writing. This blog post shares five lessons and activities you can use to teach homophones, so that you can see evidence of their understanding in their reading and writing.
Introducing Homophone Lessons
I first introduce homophones with picture books and an anchor chart. At this time I don't expect students to understand how to correctly use homophones, but I do want them to have a general understanding of what homophones are. Some of my favorite books include: Dear Deer, How Much Can a Bare Bear Bear, Eight Ate, The King Who Rained. These books are a great way to kick off your homophone lessons and activities.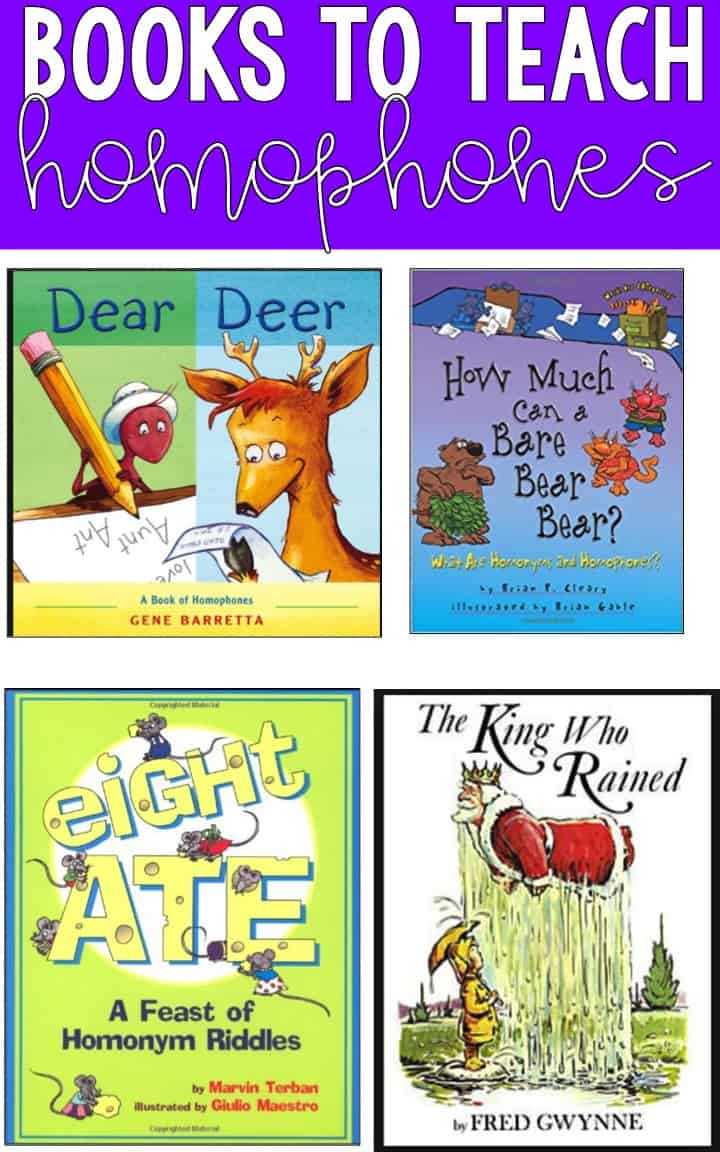 Homophone of the Week
After I introduce the concept of homophones, I introduce my Homophone of the Week.  It's overwhelming and unrealistic for students to grasp a huge number of homophones in a short period of time, and a week or two homophone unit is enough for students to get a firm grasp on using them correctly. For the past several years, I've introduced one homophone a week to my students, and for just a minute or two each day, we discuss the homophone and practice using it in a sentence. I also occasionally give a very brief quiz over our homophone of the week. You can display the Homophone of the Week in many different ways. This is two pieces of black construction paper taped to my dry erase board. I simply replace the homophones on the bottom sheet of paper each week. These consistently short and sweet homophone lessons make a big impact.
I've also used a small section of a bulletin board to display my Homophone of the Week. I like to either keep the homophones we've previously studied displayed on the bulletin board or kept together on a ring underneath our current homophone.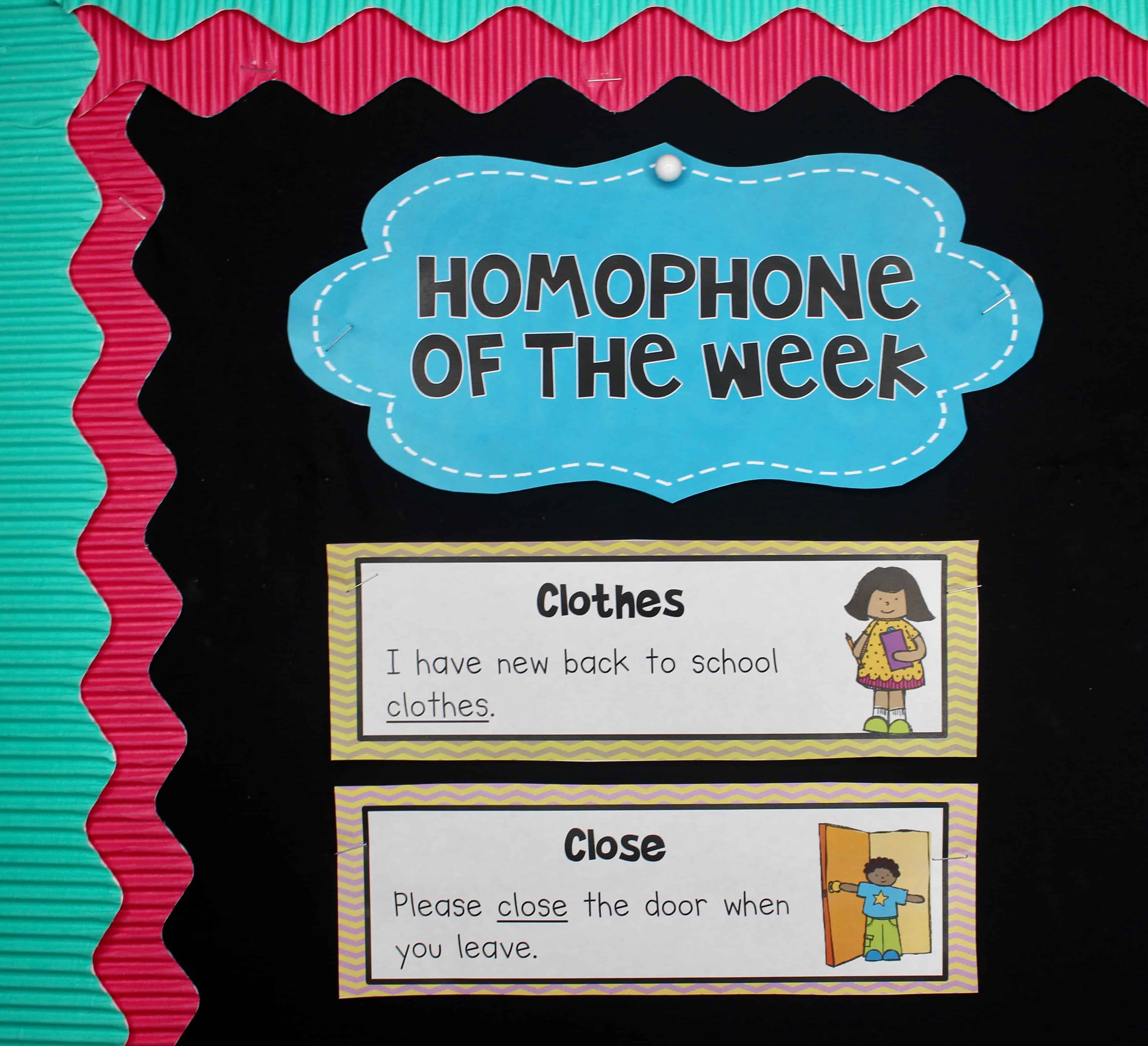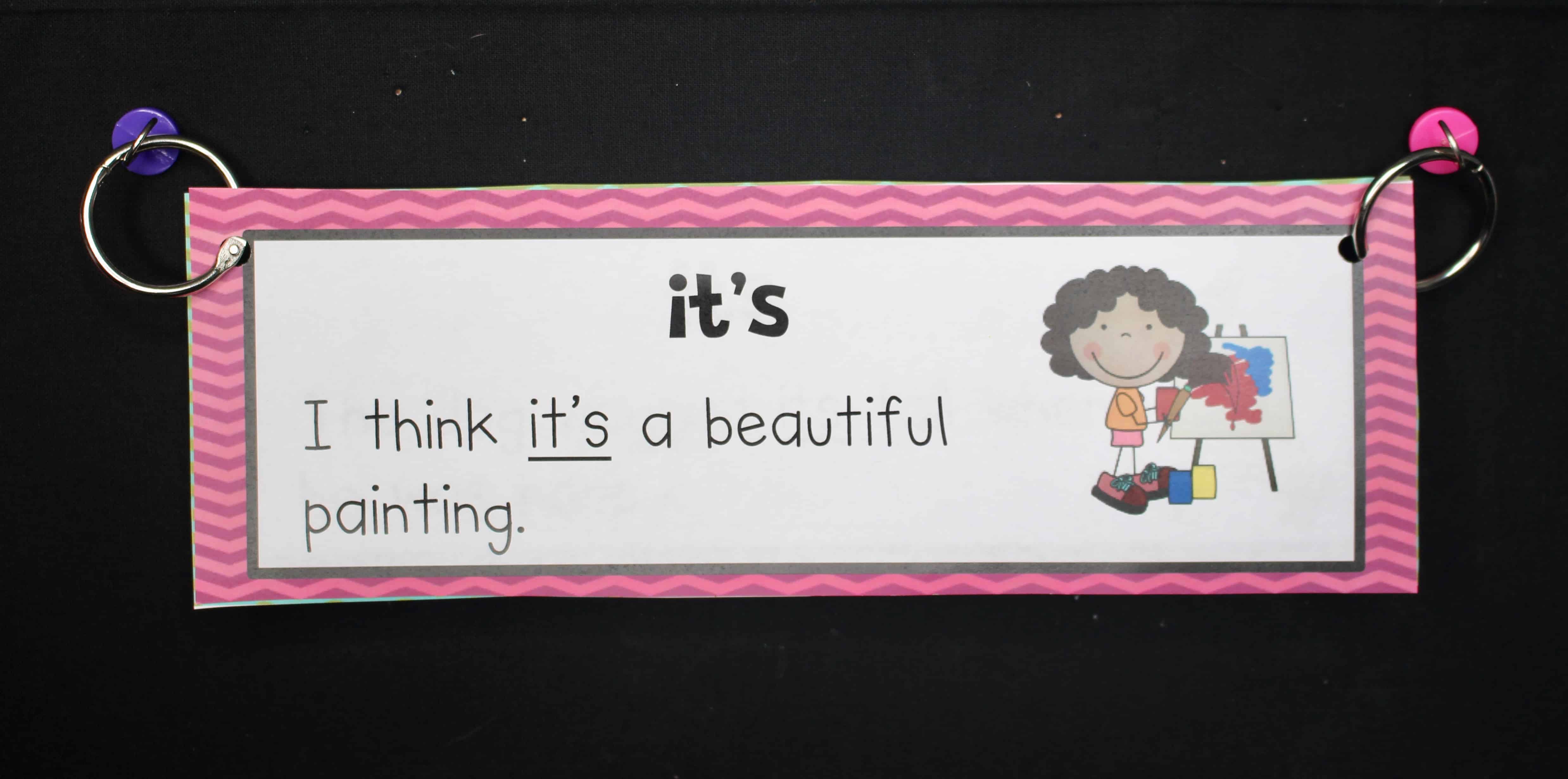 I also like to combine my Homophone of the Week bulletin board with my Prefix and Suffix of the Week bulletin board. This is a great addition to a focus wall or word study board.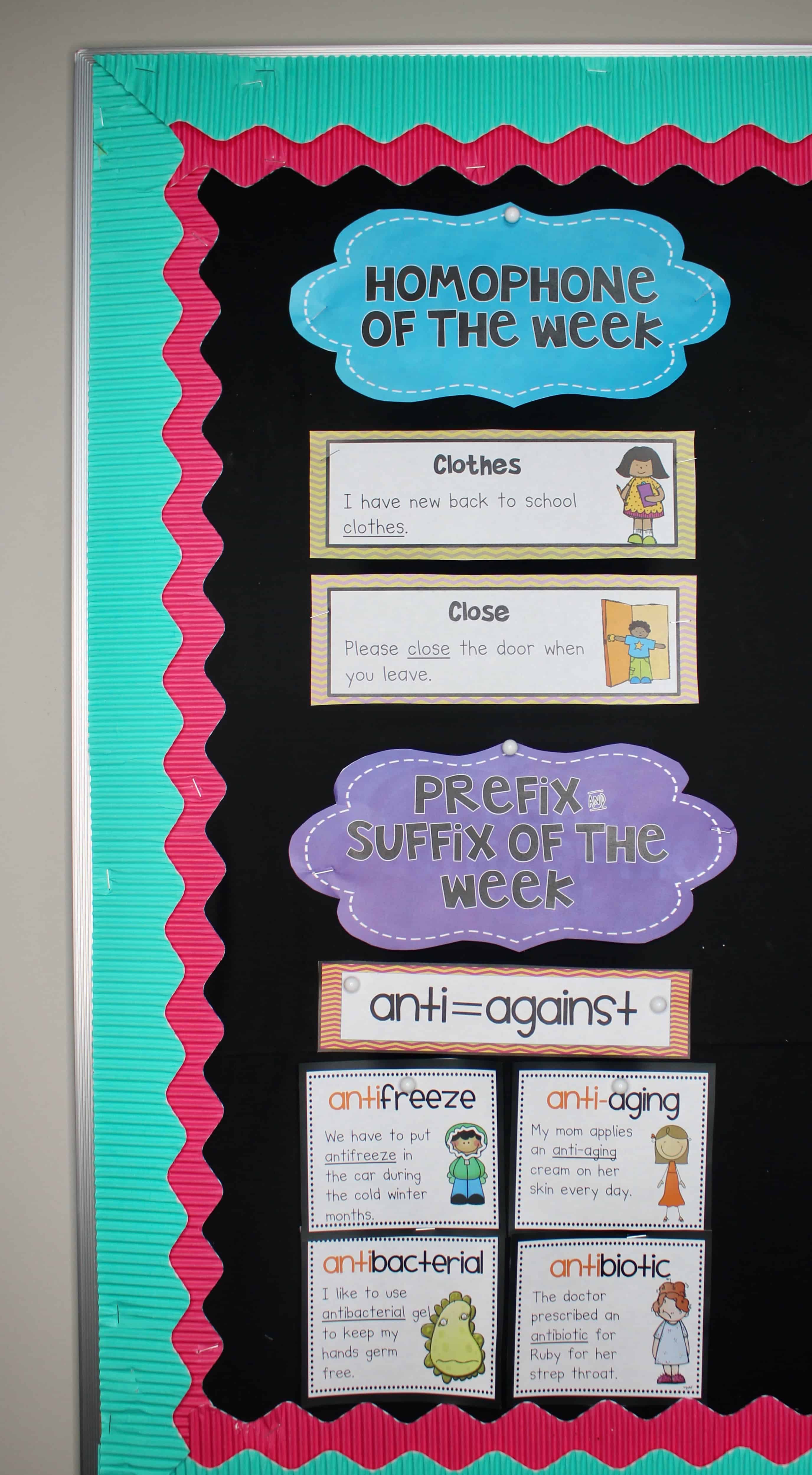 I also have a chalkboard version of the homophones that I used to use when I didn't have a black background.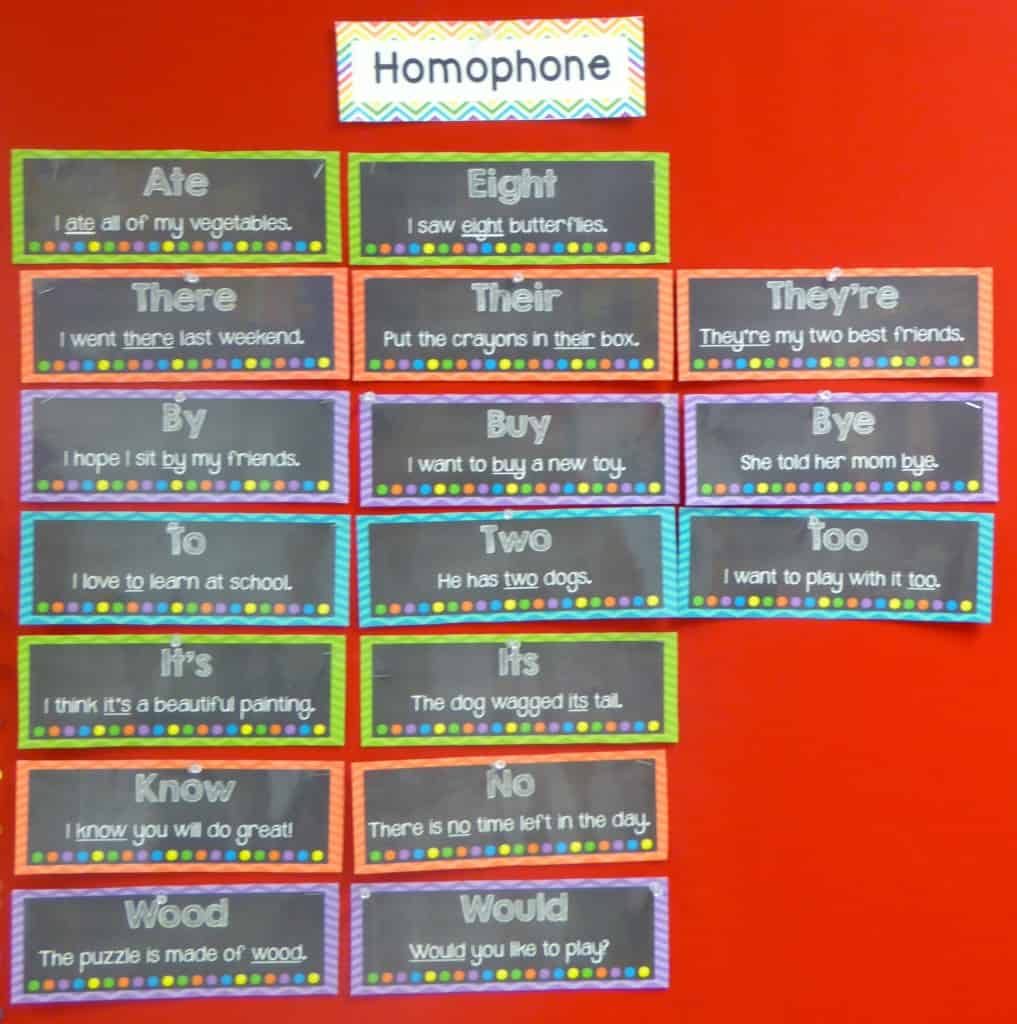 I included a mini homophone booklet that can be used as a journal or quiz in the file. I like having them for my students to reference as needed.
 Homophone Books
These homophone books are one of my favorite homophone lessons and activities. Plus, they are so simple to prep…..as in there is no prep! I have students fold a few pieces of blank white paper to make a booklet. You can decide how many pages, the more pages, they more homophones they will work with. On each page, students write a set of homophones and use BOTH homophones in a sentence. Then, students illustrate their homophones.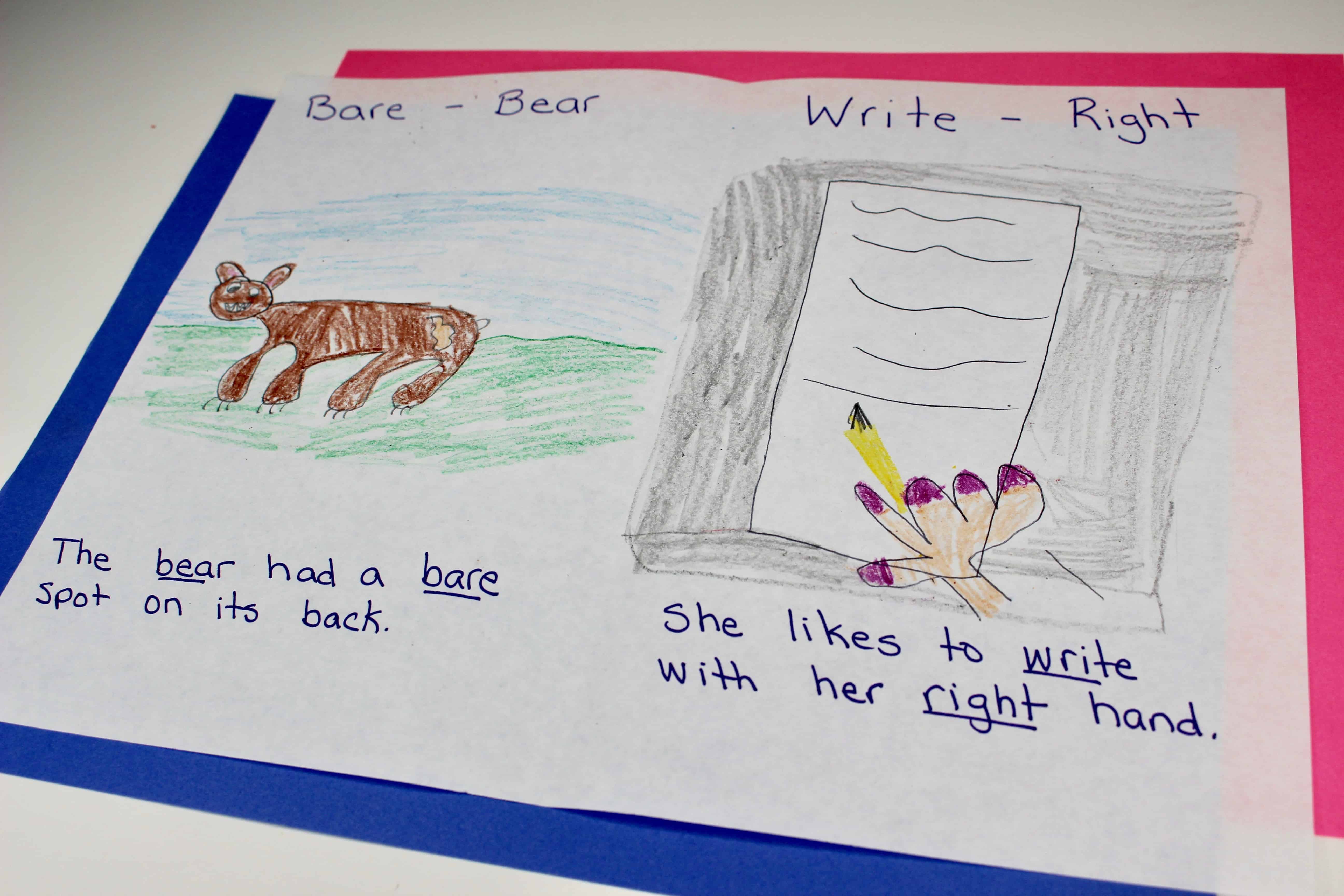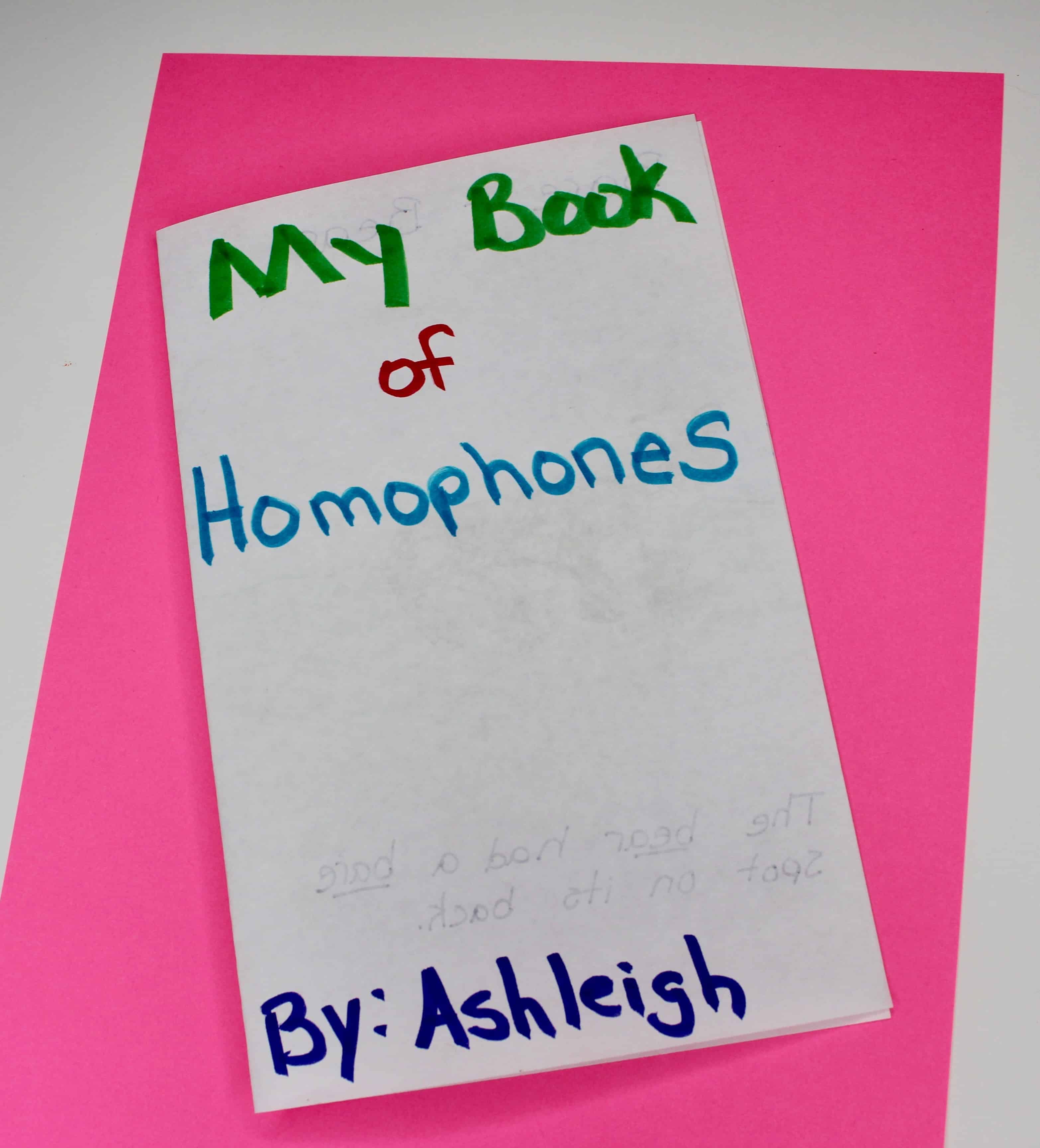 Homophone Lessons & Activities-Rainbow Editing
Once my students have had plenty of experience with homophones, I like to see students begin to apply their understanding of homophones in their writing. I've noticed that while many students may know the correct use of a homophone, they may accidentally write the wrong one in their writing. I want my students to be able to edit their own writing, so I like to use a strategy I call rainbow editing. In this activity, students color code their editing marks whenever they find mistakes in their writing. For example, if students see a misspelled homophone, they would correct it with a red colored pencil. I use rainbow editing for more than just homophones, because it the real world writing errors aren't isolated to just homophones. You can download the rainbow editing form
here
.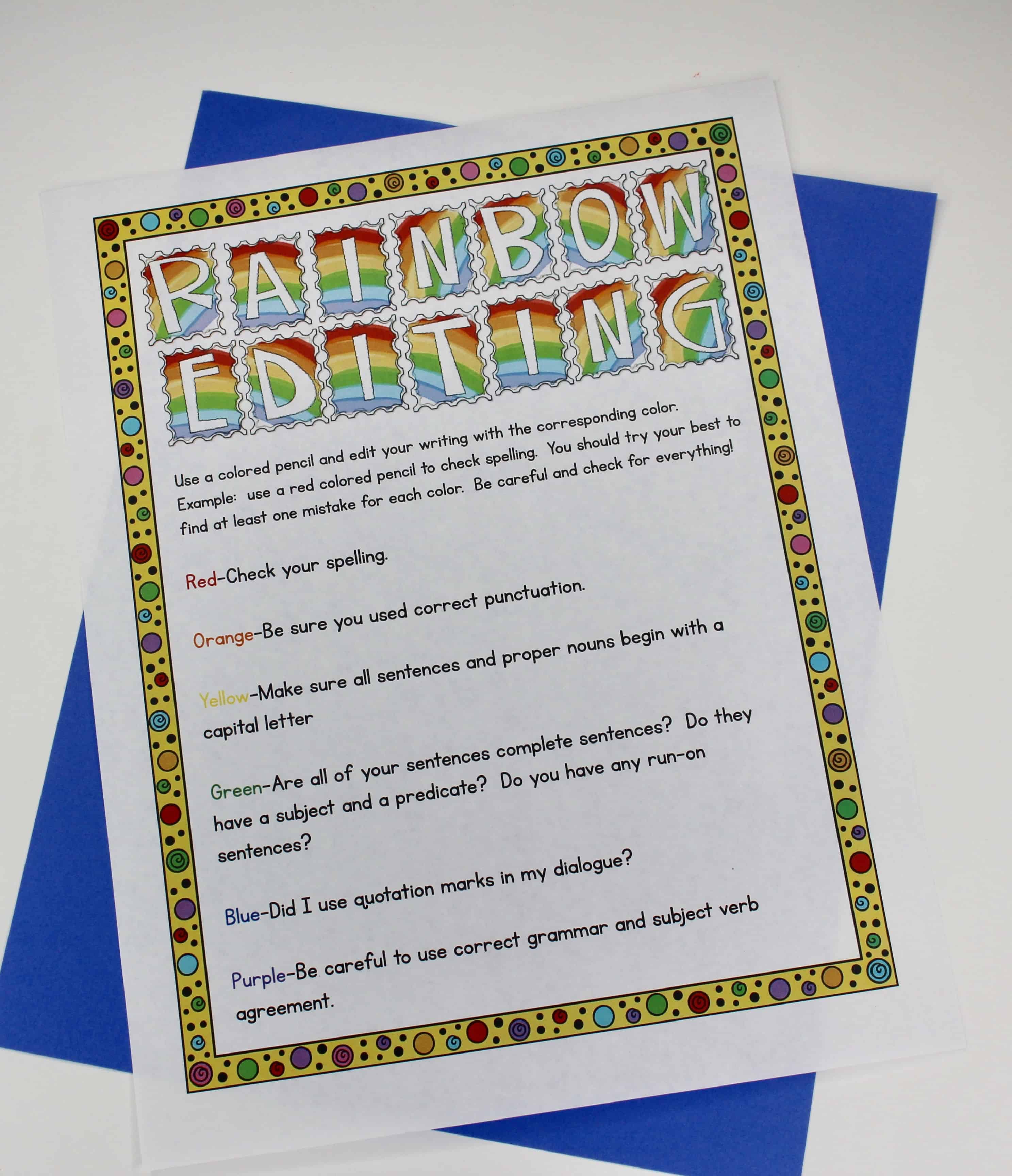 While I LOVE the idea of only using student writing for this process, it doesn't always work for my students. Sometimes the quantity of errors or the type of errors, or even the neatness of the writing causes students to become overwhelmed. I've created a paragraph editing activity that includes 15 different fiction paragraphs. In each paragraph, there are five different mistakes that students must identify and correct. The mistakes include spelling, capitalization, run-on sentences, incomplete sentence, and subject-verb agreement. I must have been in an indecisive mood when I originally created this, because I made four different versions! It's definitely one of my favorite homophone worksheets.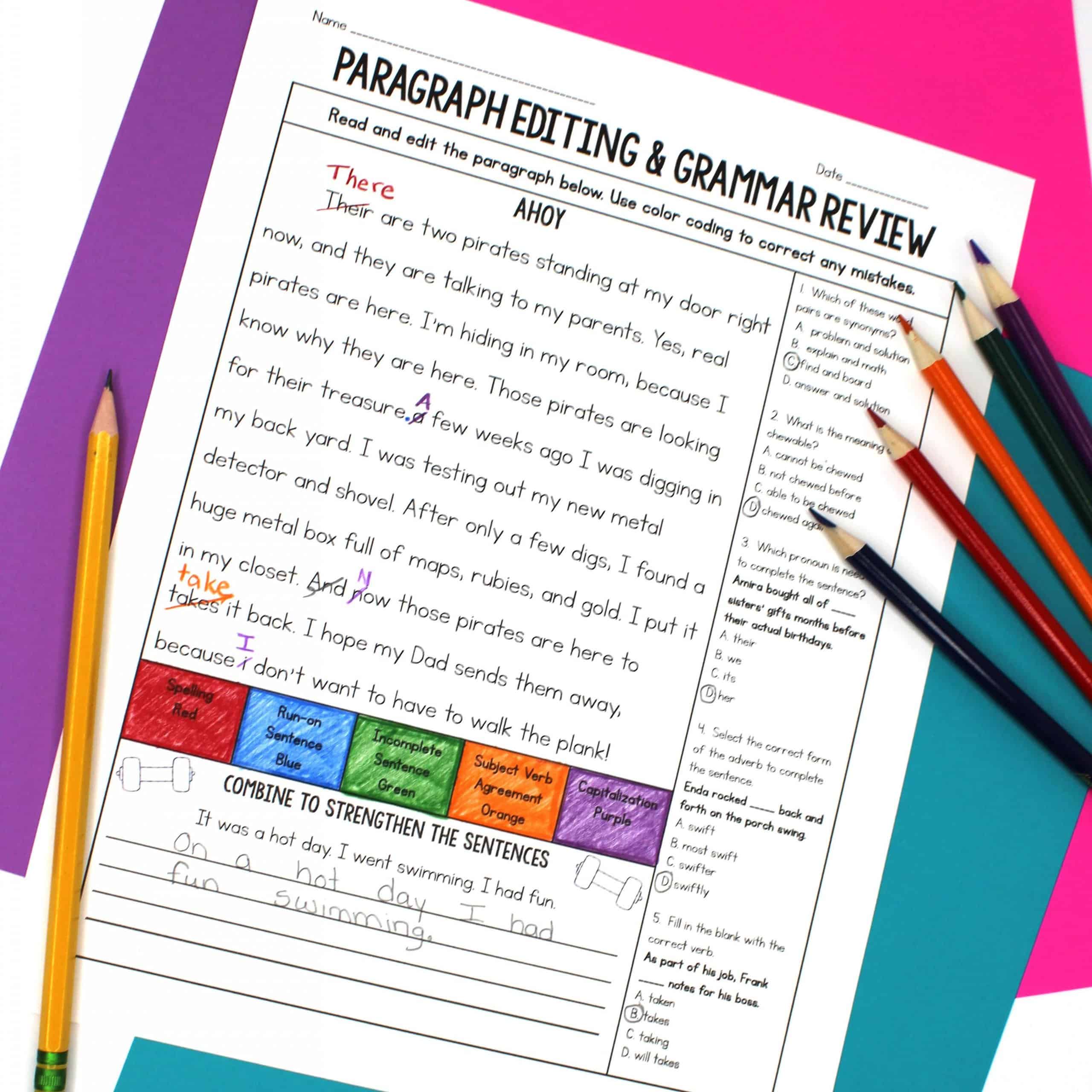 Homophone Lessons & Activities-Spiral Review
No matter how you introduce and teach homophones, they will need to be reviewed consistently for students' long term memories and retrieval. This is a skill that will be quickly forgotten if not reviewed regularly. You can use any form of review for homophones. I like to use my
Language Arts Morning Work
for a spiral review. I've used it in many different ways-morning work, homework, and even as a daily assignment during our skills block. You can find more ideas for spiral review
here
.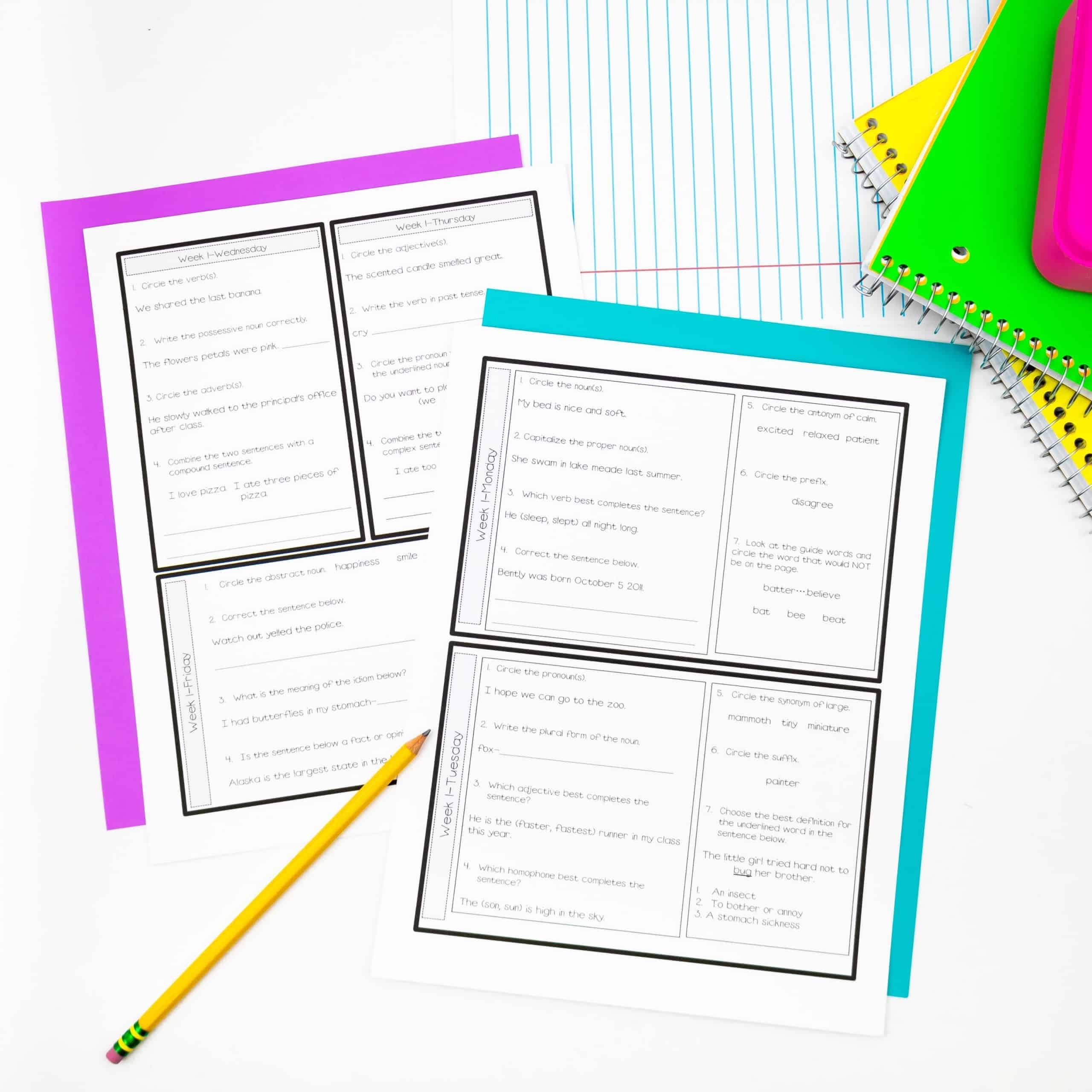 Hopefully, you've grabbed a few ideas for fun homophone lessons and activities! Let me know if you have any questions.