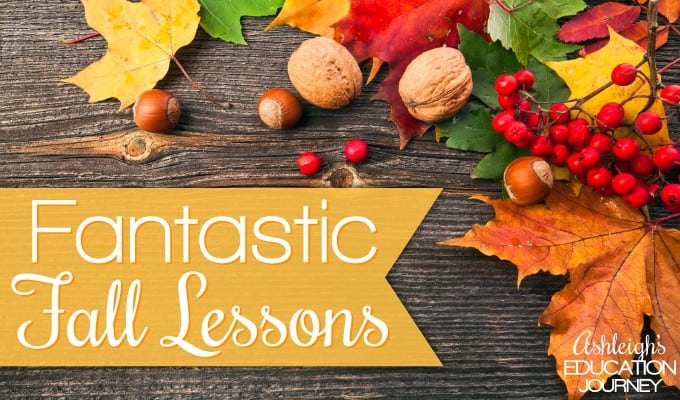 Teaching through the holidays can be so much fun! I am often guilty of wanting to hurry through fall and Thanksgiving activities to get to Christmas (my all-time favorite), but there are just too many meaningful fall themed lessons to skip. These are not Halloween based lessons. If you're looking for Halloween ideas, be sure to check out this post. This post share many ways to have fun with your students during this busy fall season. It also includes THREE free printables!
Fall Lessons-November Writing Prompts
These November writing prompts are sure to be a hit with your students! All of the prompts are written to encourage divergent and critical thinking. You can print the prompts as full size pages, and I've designed them so they can also be printed as booklets that fold in half. I've used these as a morning work activity, early finisher activity, and no matter how I use them, my students love them. You can download the November Journal Prompts for free here.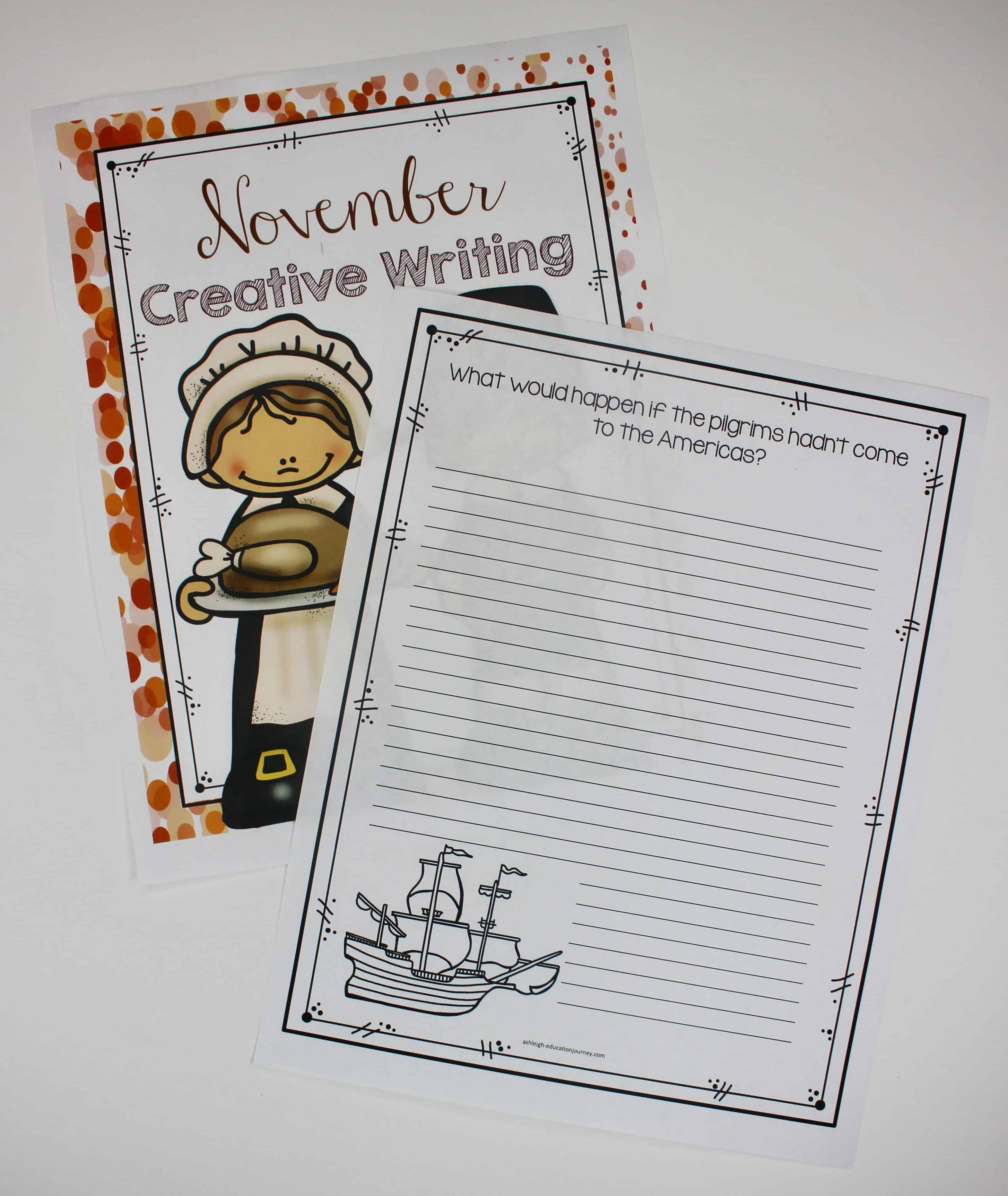 If you prefer a task card format of the creative writing prompts, I've got those too! This is the same prompts written in a different format. Students can write in a journal, on notebook paper, or in their writing notebooks. You can download those for free
here.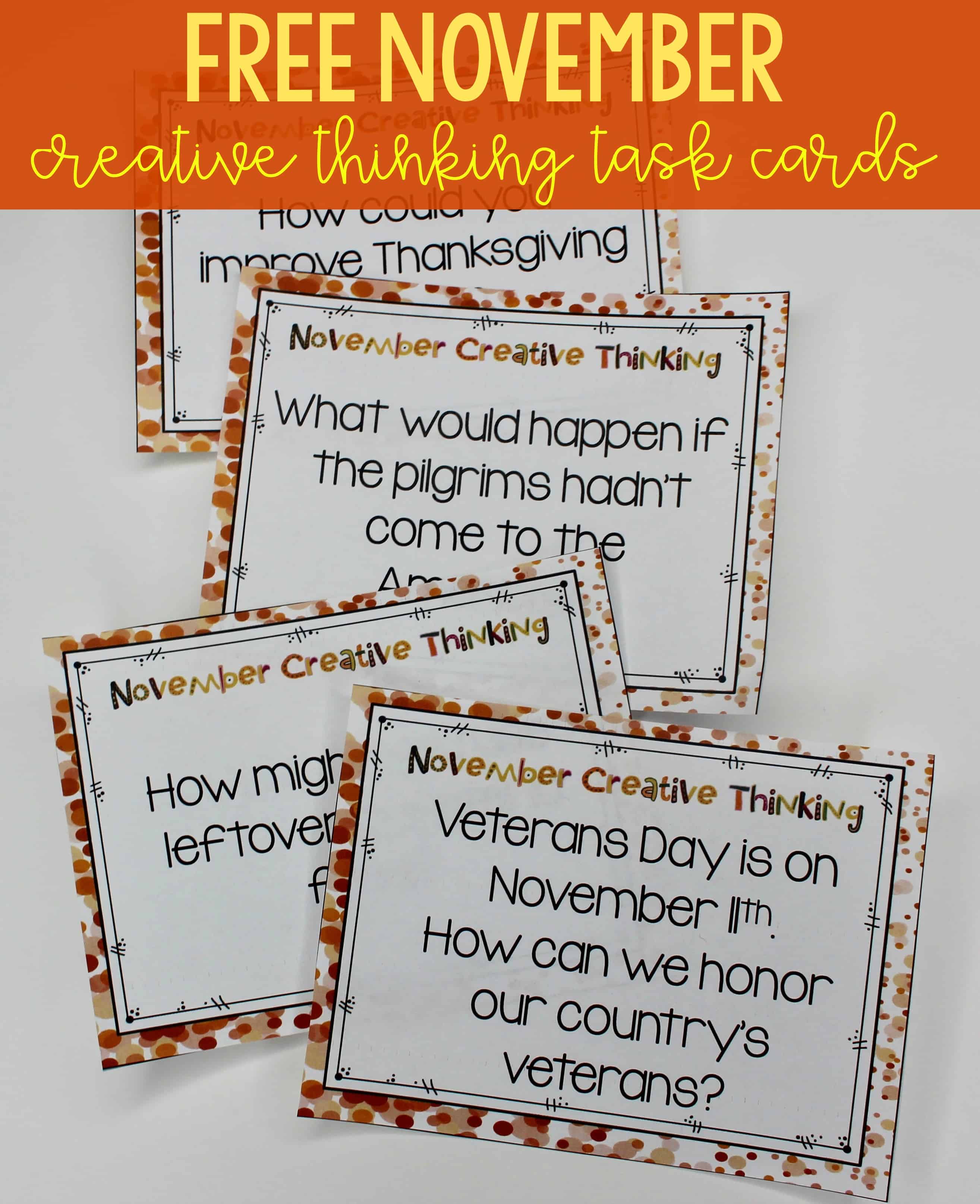 Fall Lessons-Thanksgiving Choice Board
The week before Thanksgiving Break I incorporate a
Thanksgiving Choice Board
into my instruction. I love choice boards because of the ownership students receive from choosing which assignments they complete. I designed the choice board very intentionally, so that no matter which activities students choose, they'll still participate in a meaningful tasks. Of course, each of the activities can be used as a stand alone activity and used without the choice board.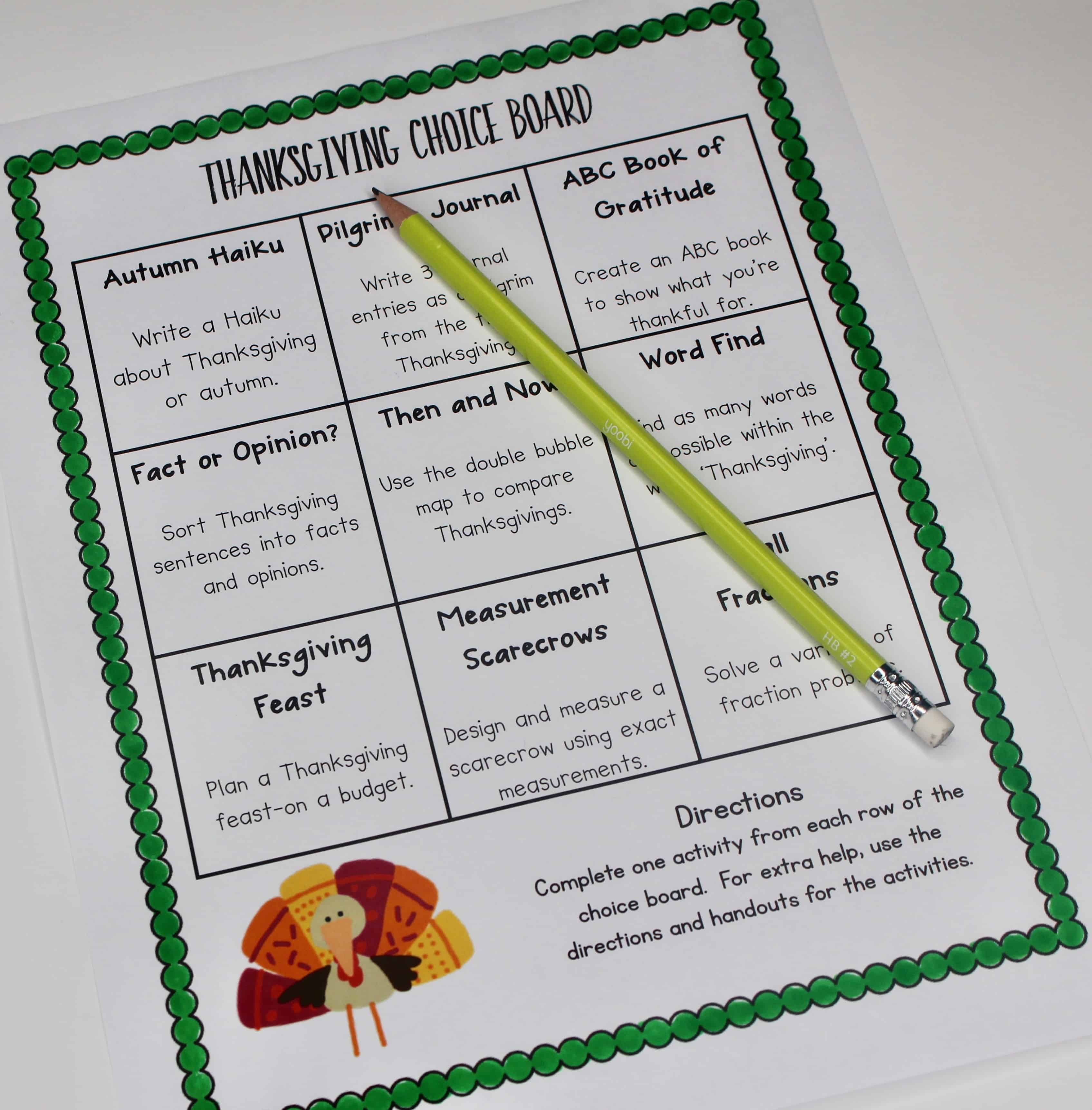 I like to have students choose one activity from each row, which will require everyone to complete one writing, one language arts, and one math activity from the choice board. On of the writing activities has students complete a fall Haiku. I occasionally have students create a crayon resist for the Haiku poems, which turns about beautifully. In another writing activity, students write three entries from the viewpoint of a pilgrim around the time of the first Thanksgiving. My favorite writing activity is an ABC Book of Gratitude where students write something they're thankful for that begins with each letter of the alphabet.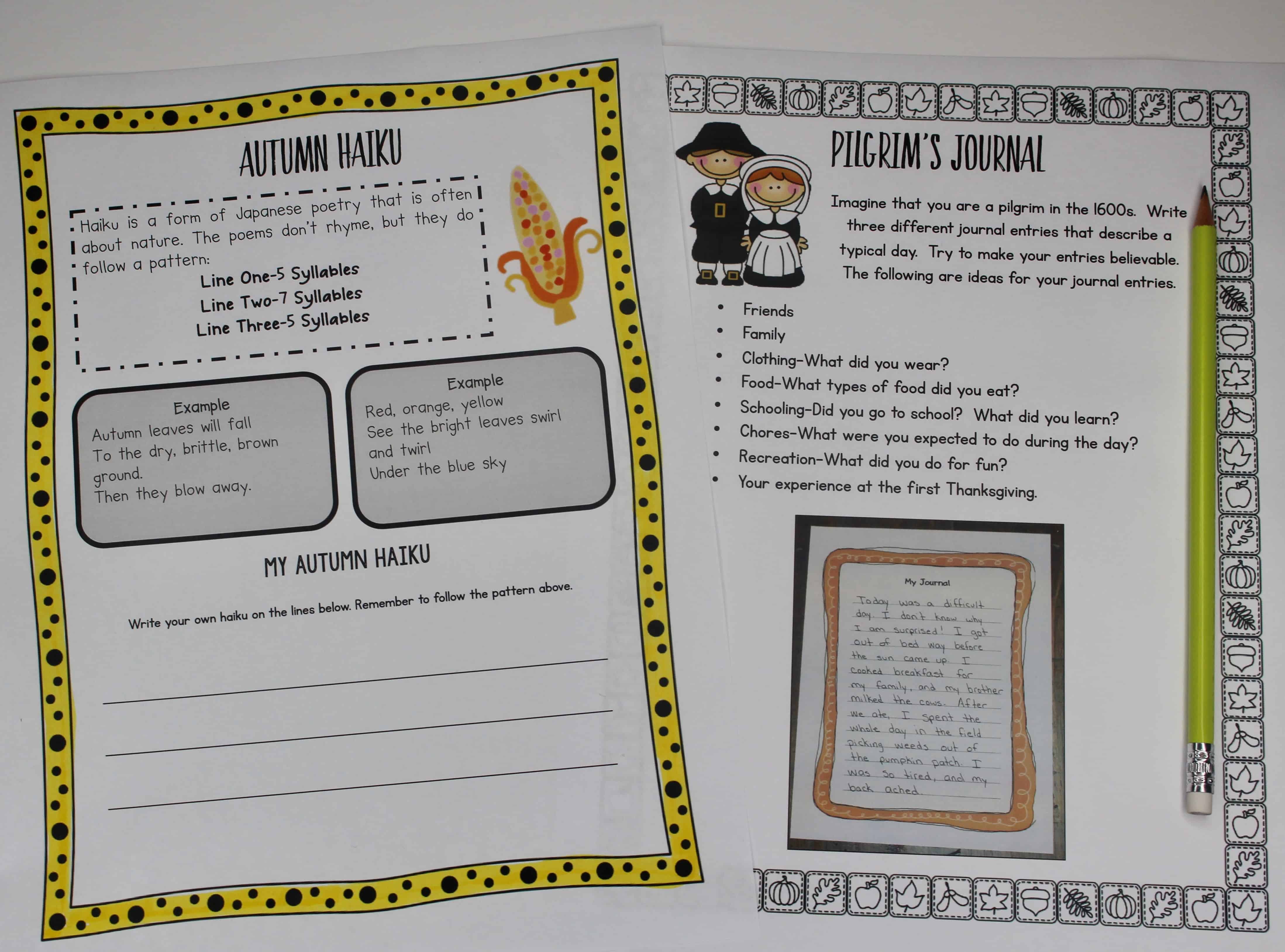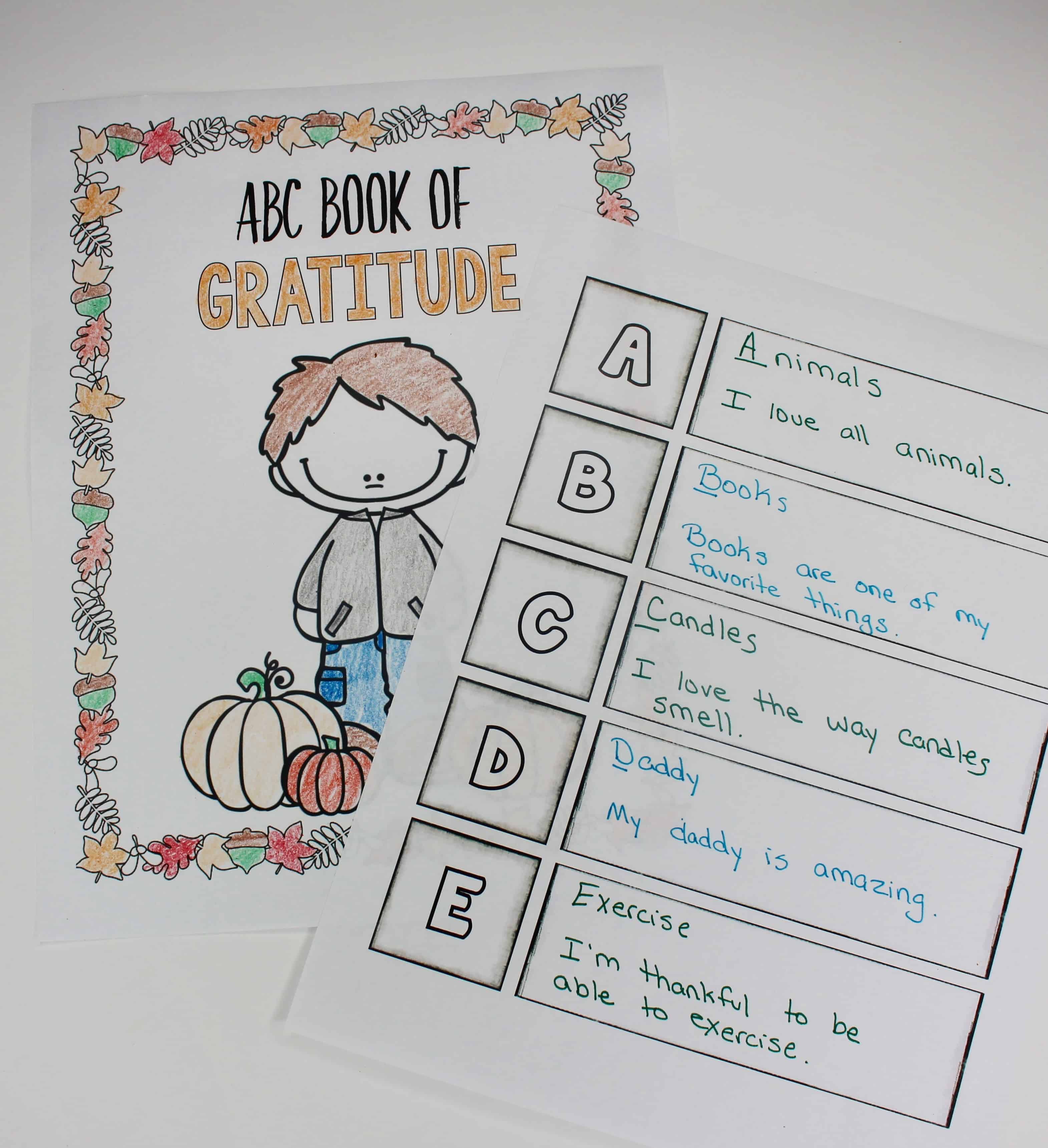 In the second row there is a a fact and opinion activity based on different fall statements. I also like the double bubble map where students compare and contrast their Thanksgiving traditions with the first Thanksgiving.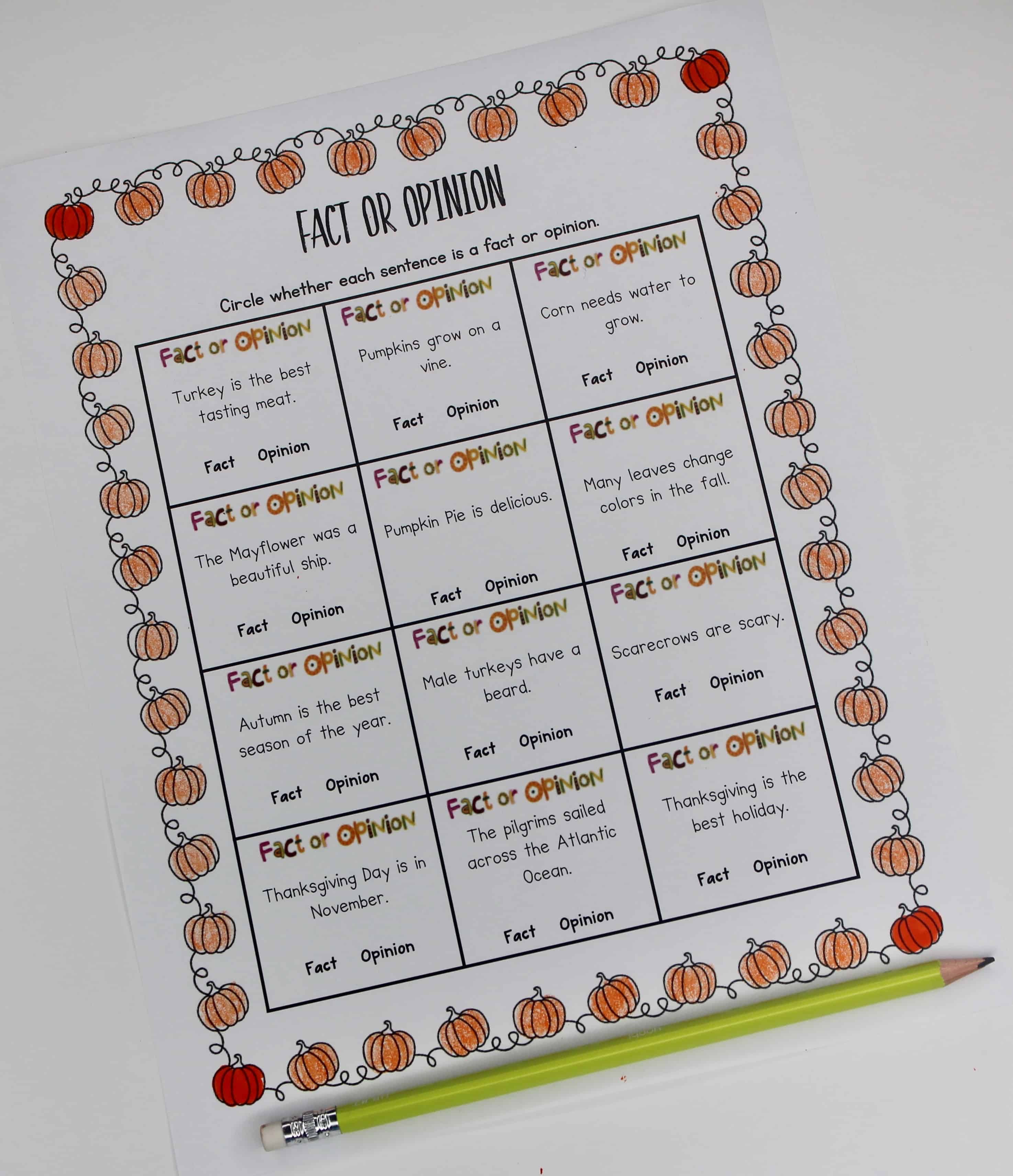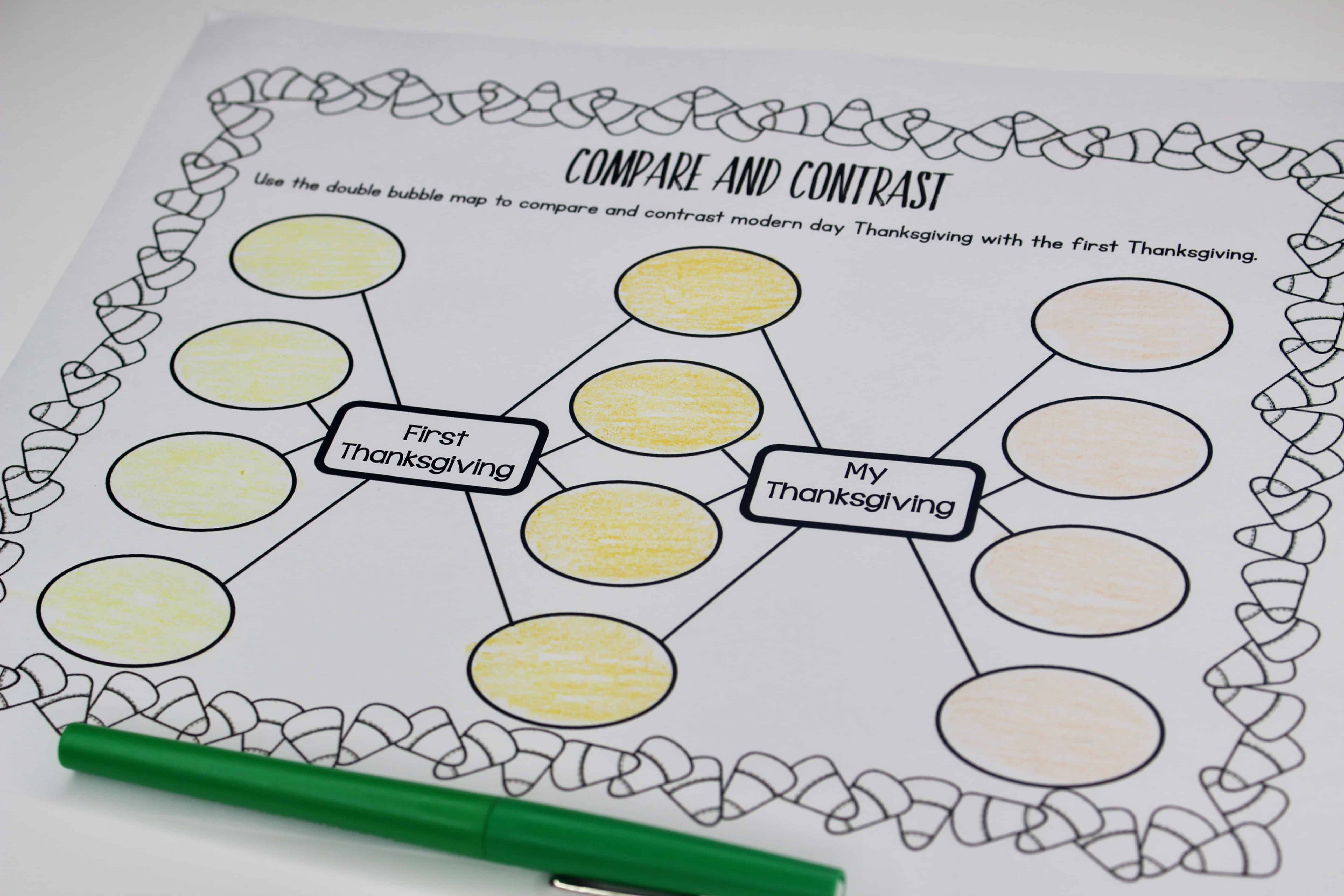 In the math row there are three more activities that incorporate math and Thanksgiving. There is a menu of food choices for a Thanksgiving Feast. Students must find three different combinations of menu items that they can afford to purchase for their Thanksgiving meal. Even if you don't need the language arts activities, you could use this math activity in students' guided math centers.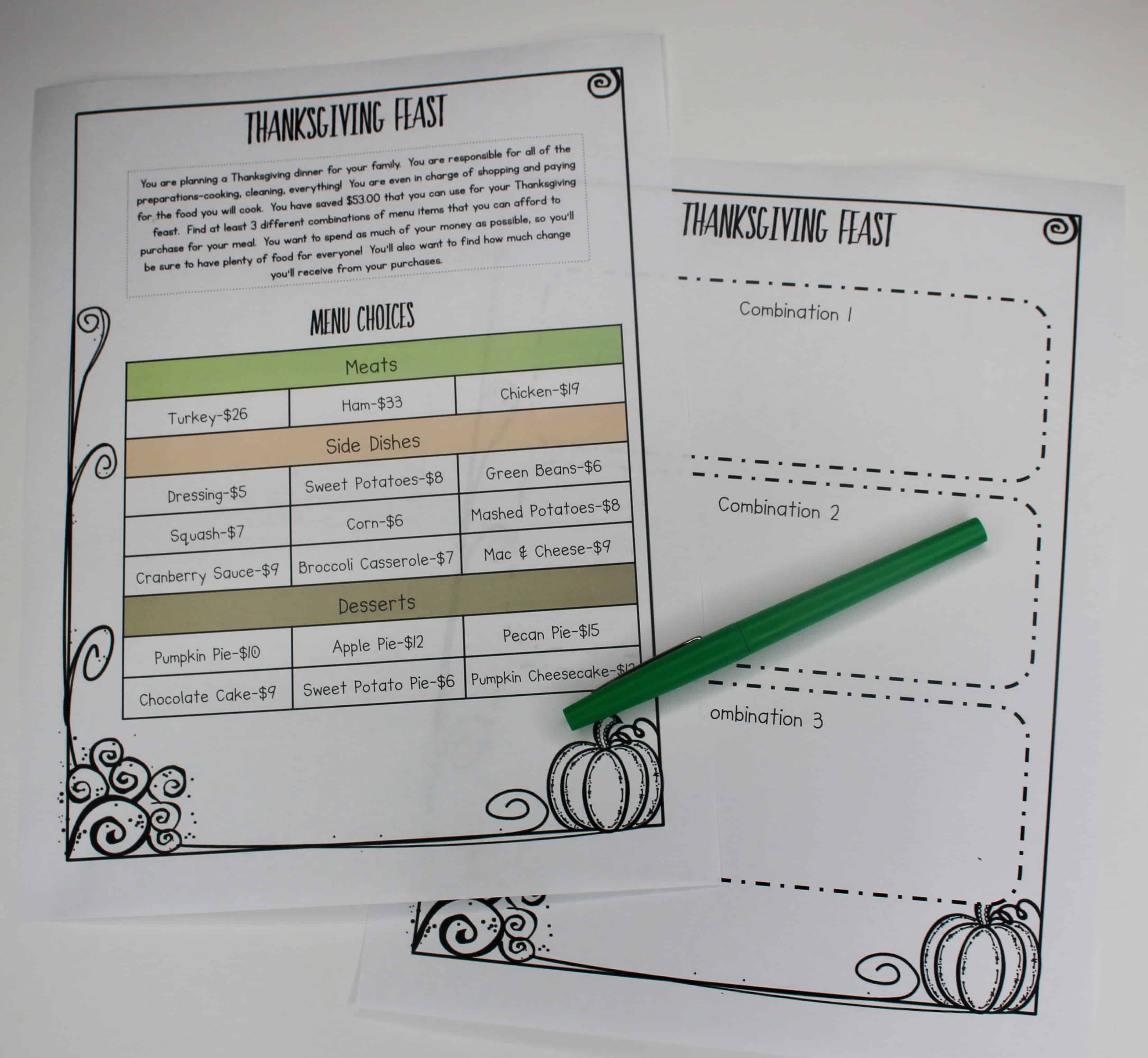 In a different activity, students build a scarecrow using provided templates. Then, students use a ruler to measure the length of each part of the scarecrow. This is a cute measurement activity that makes an adorable hallway display. As an extension, students could find the area and/or perimeter of each part of the scarecrow.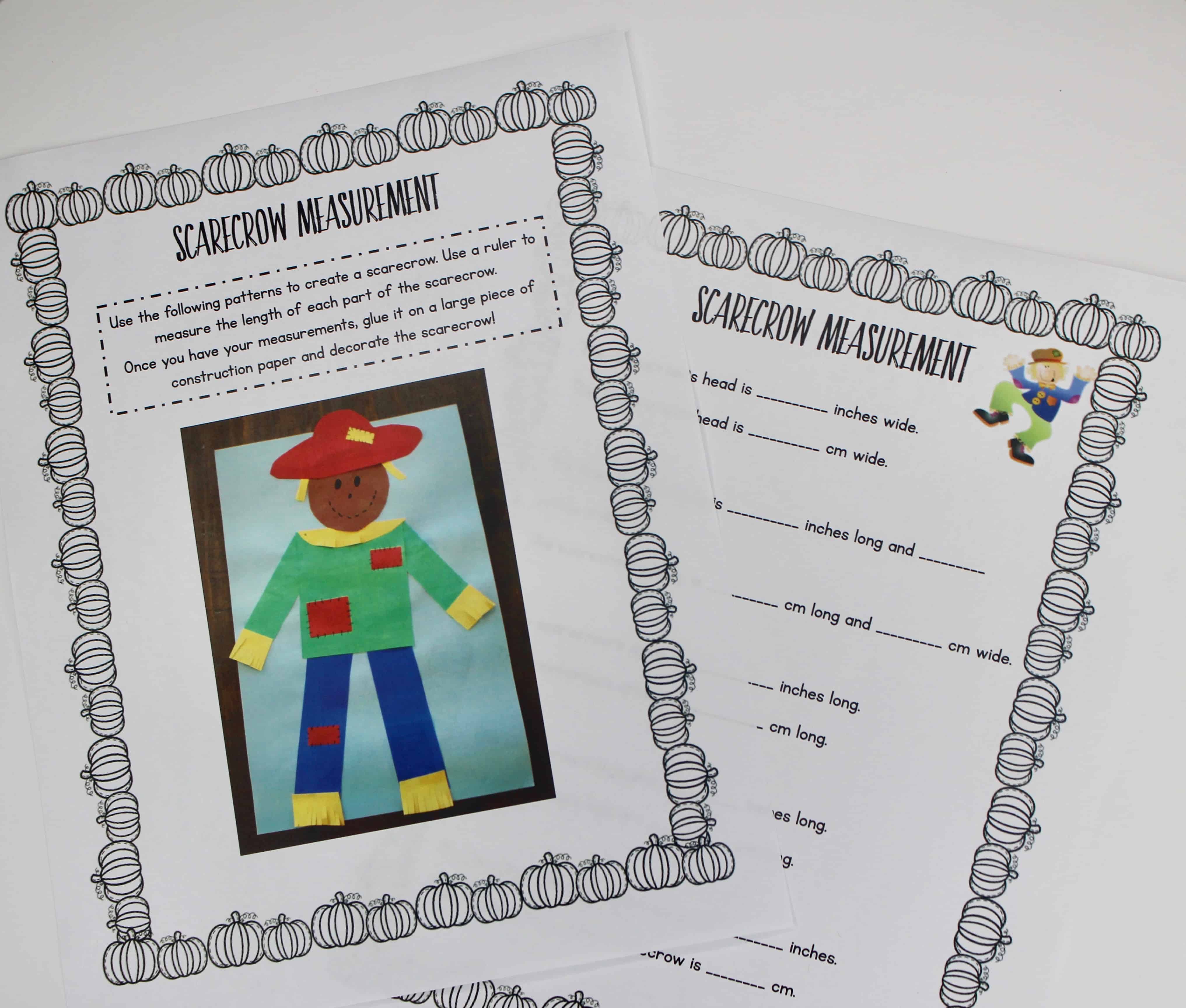 I've also included a fall faction activity where students decorate turkeys based on different fractions and solve fraction word problems.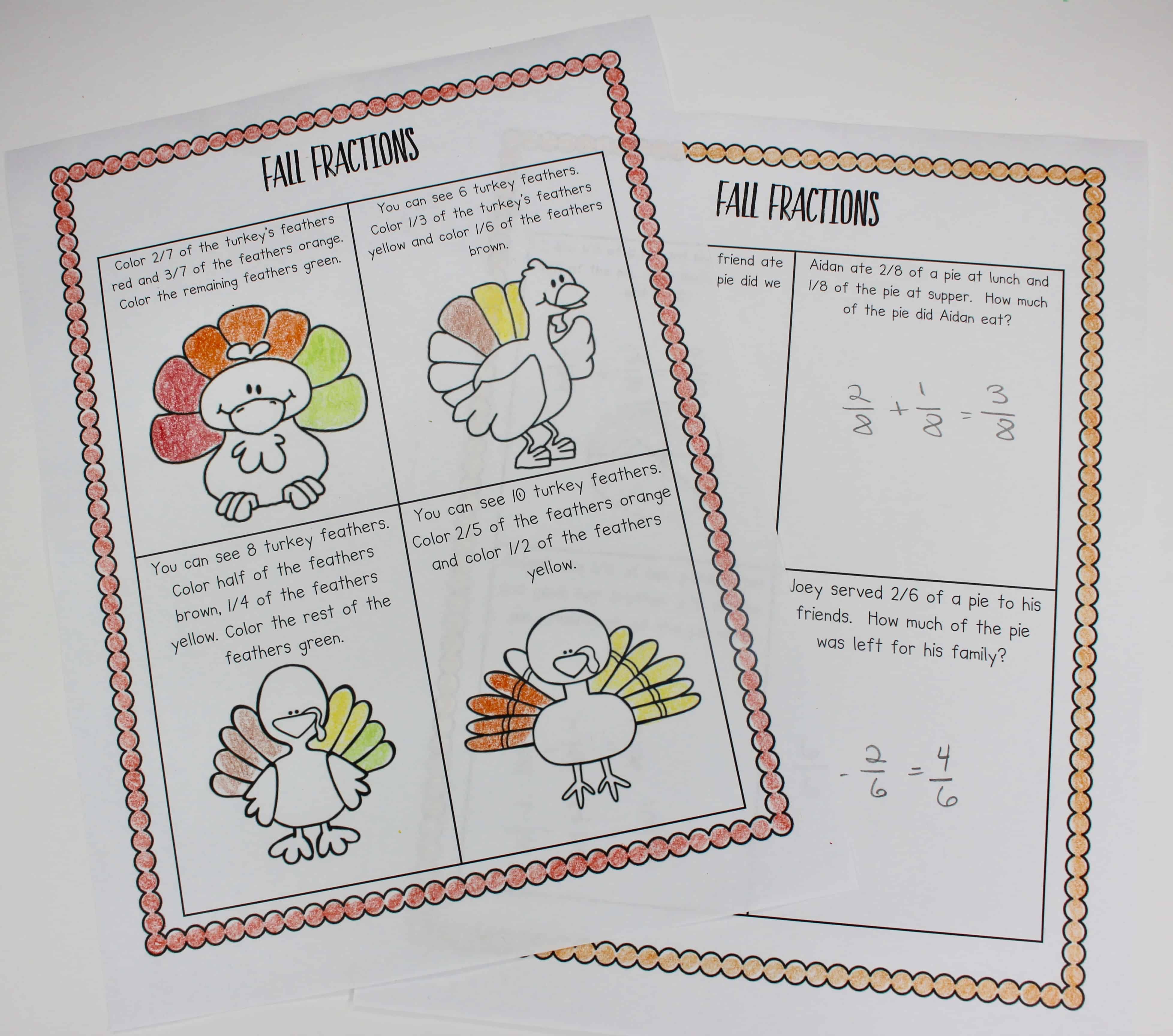 Fall Lessons-Multi-Step Word Problems
I also like to add a set of fall themed
multi step word problems
to my guided math centers. I love using anything that will help prepare my students for extended constructed response problems. These task cards have a fall theme without any holiday reference, so they can be used anytime in September-November.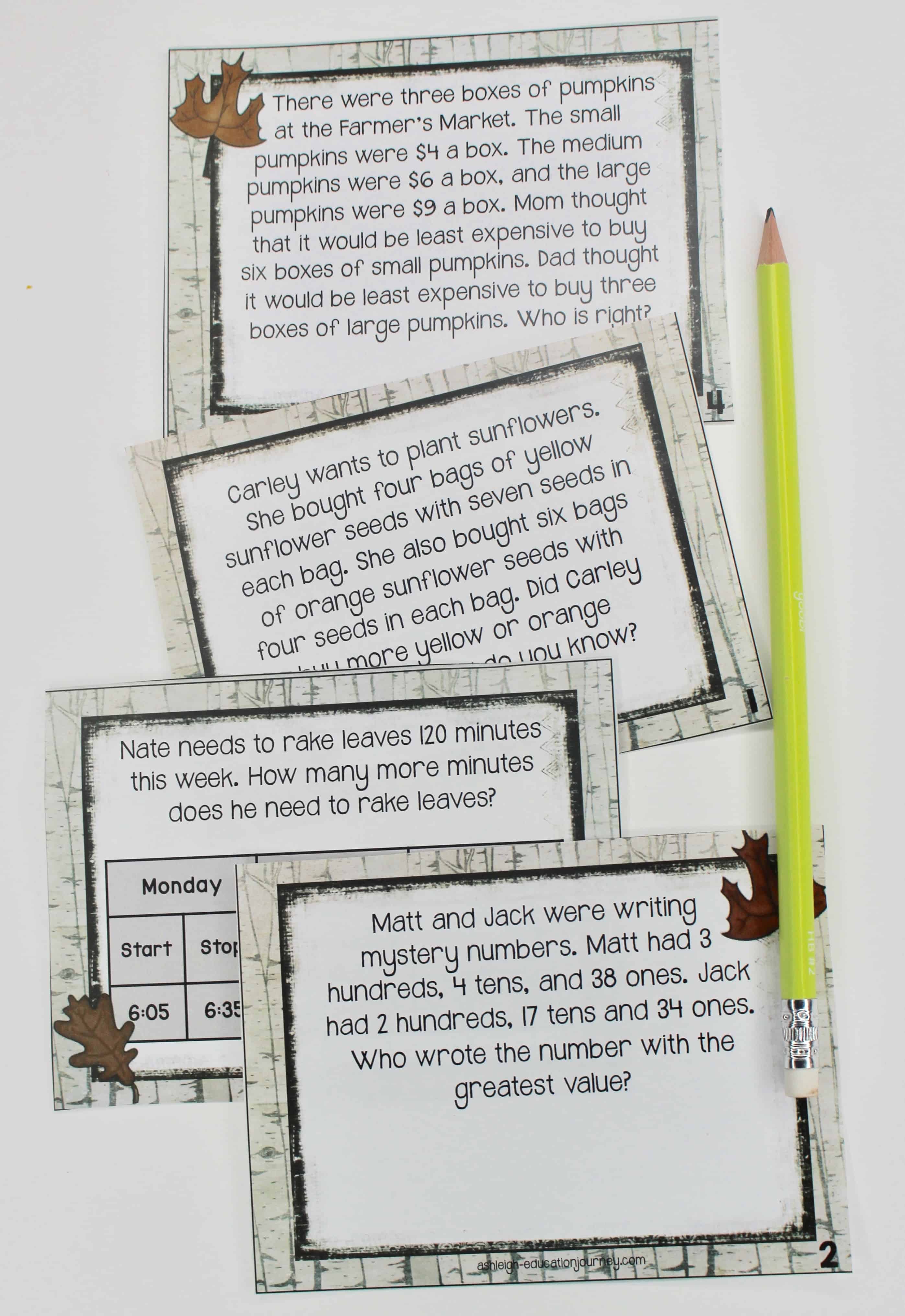 Thanksgiving Math
I've also made an entire packet just for
Thanksgiving math
. In one activity, students partition pies into halves, thirds, fourths, etc. Then, students can solve fraction word problems based on the pies. I didn't use this activity when I taught third grade, because I hadn't taught fractions yet, but I am able to use this activity for my fourth graders.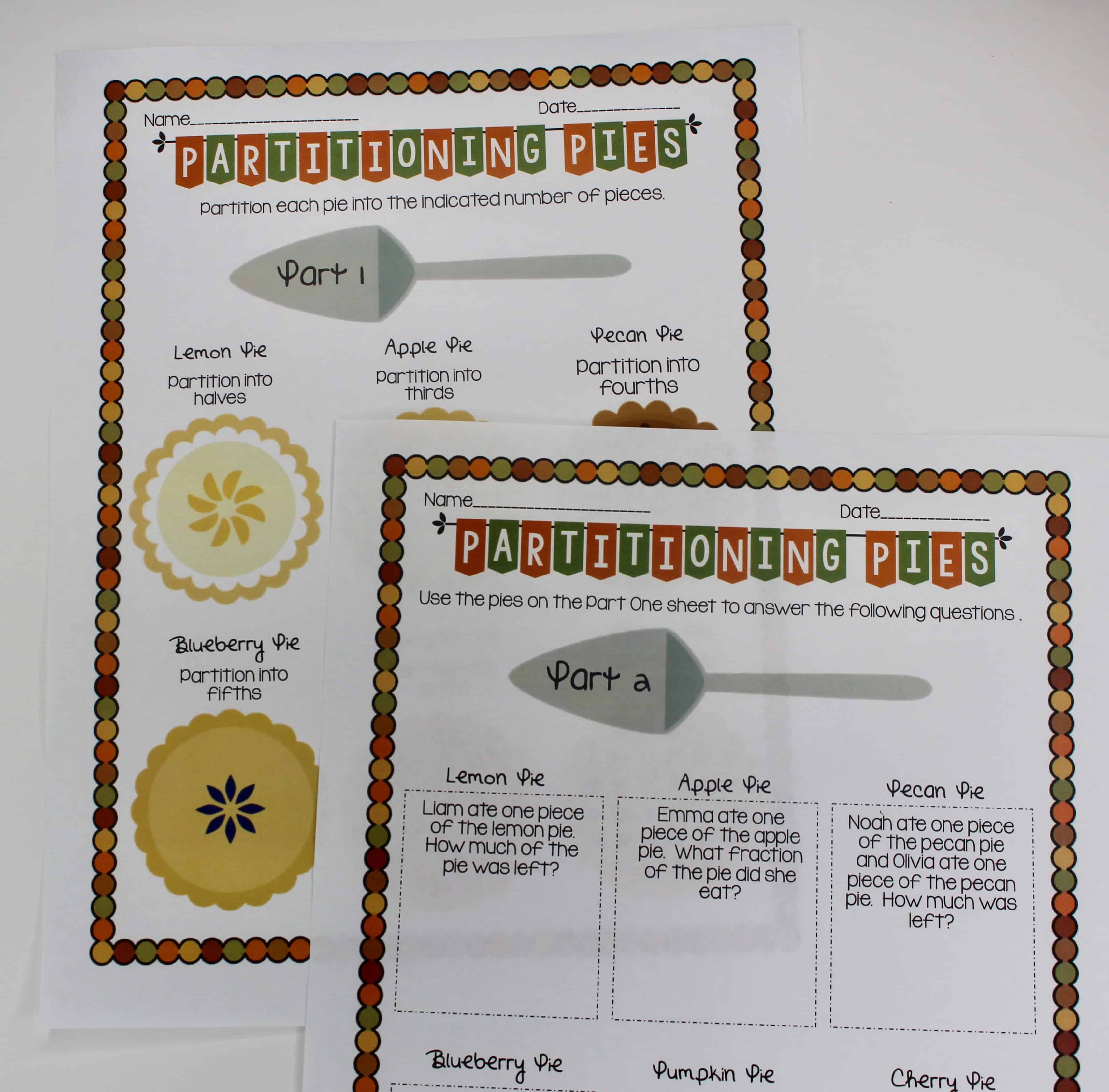 l absolutely LOVE my Cost of Cooking activity, and I tried to keep the prices as accurate as possible. Students use the Cost of Cooking guide sheet to solve multi-step word problems. This is an EXCELLENT problem solving activity that I use for both third and fourth grade.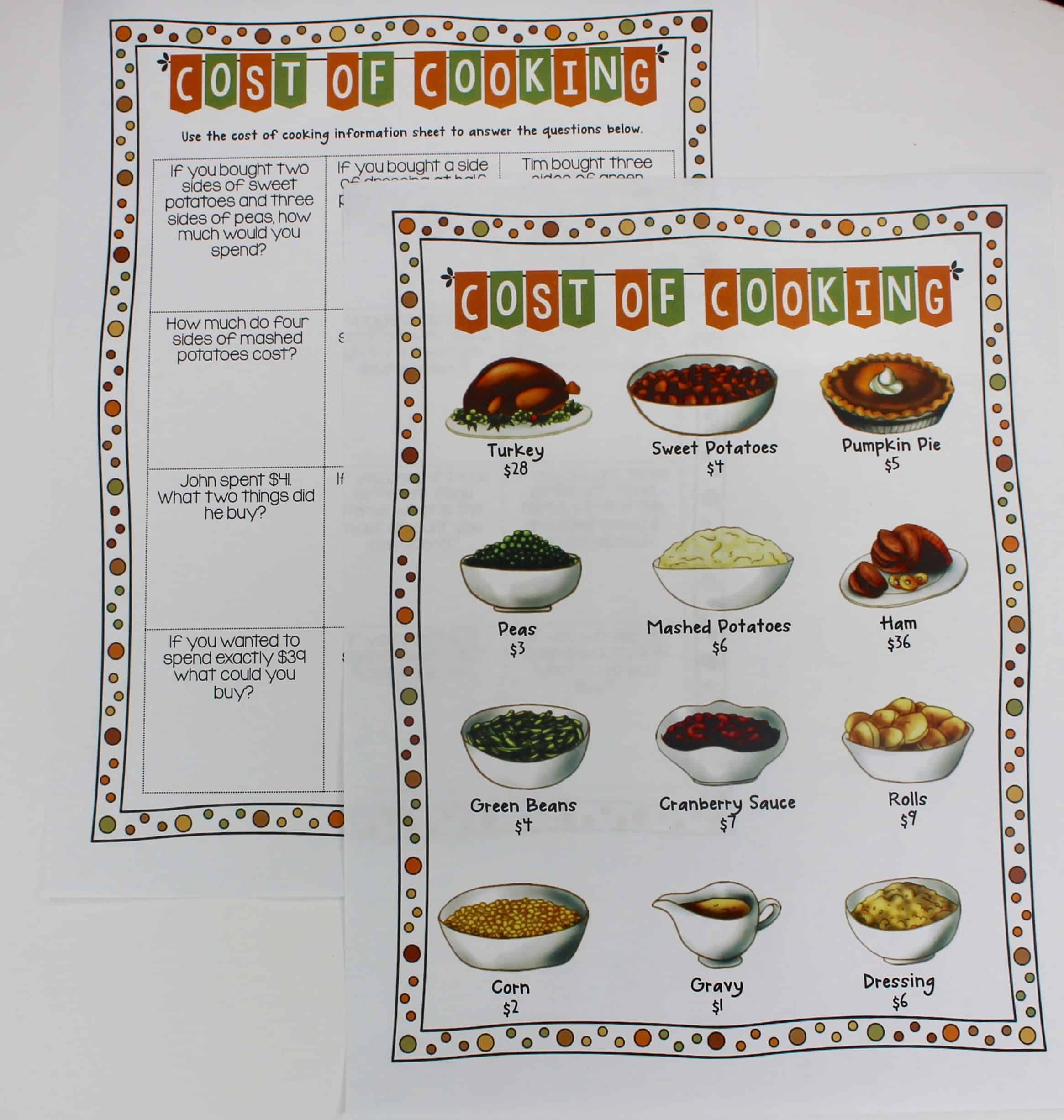 There is also an elapsed time activity where students find the elapsed time cooking different recipes and a party planning activity which is another problem solving activity.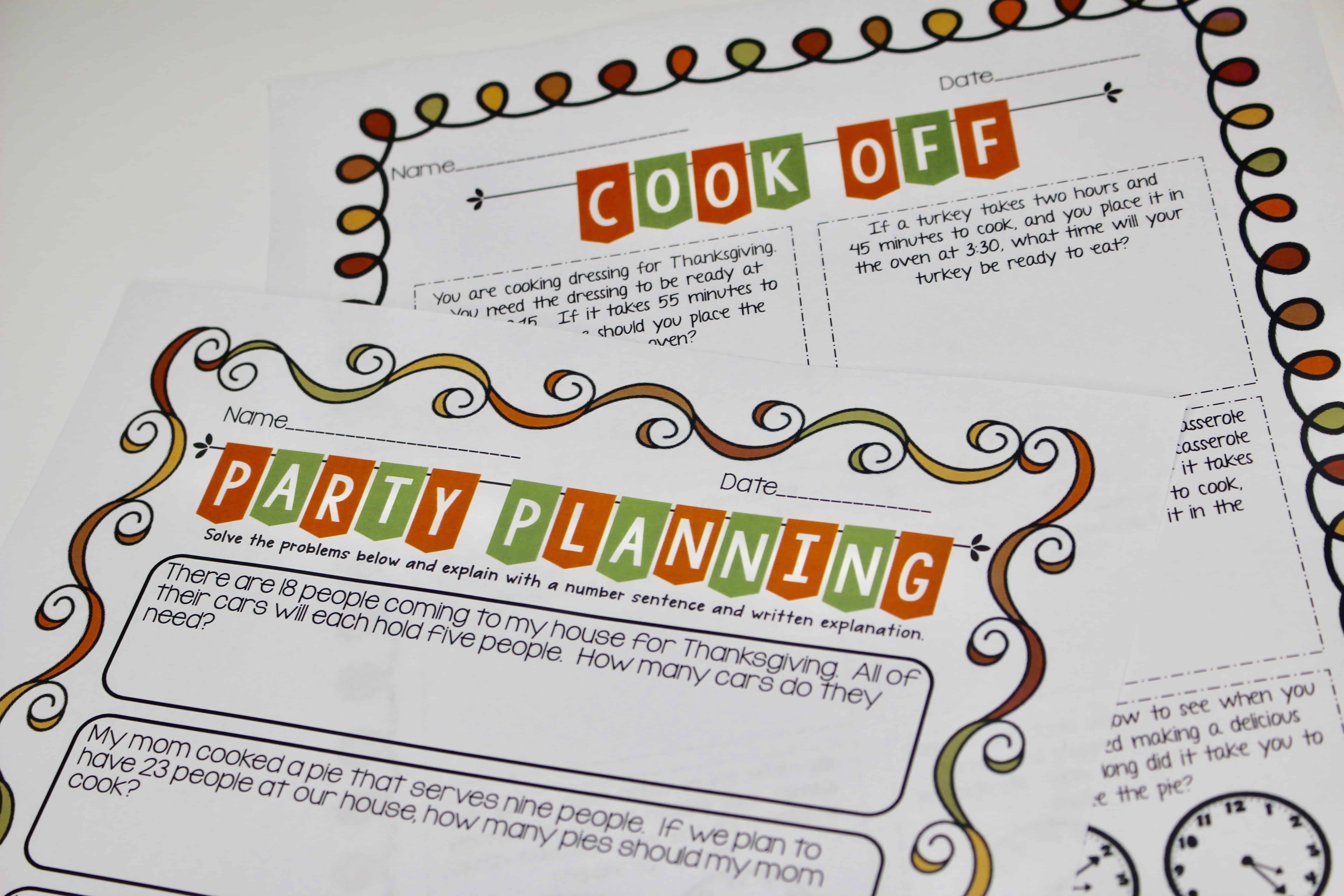 I saved my favorite math activity for last! Students draw a picture of a "Geometric Feast" using various geometry terms for serving platters. This is an absolute BLAST for students!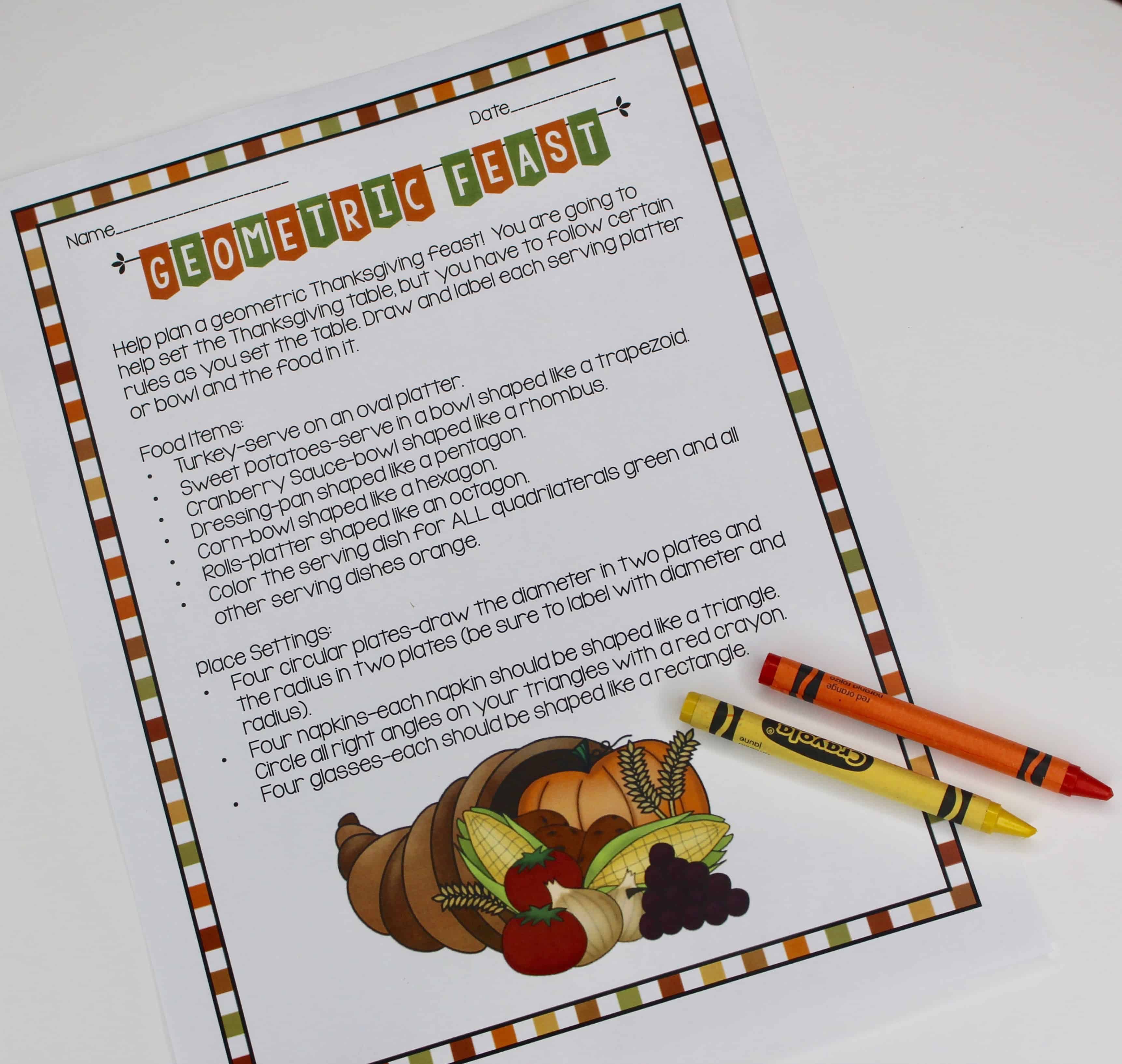 Turkey in Disguise
Of course, a student favorite will always be Turkey in Disguise. This is one of those projects you can make elaborate or as complex as you want. Some years I keep it simple and students simply color a disguise on their turkey, and other years I sent it home and let students go all out. You can download the Turkey in Disguise printable
here.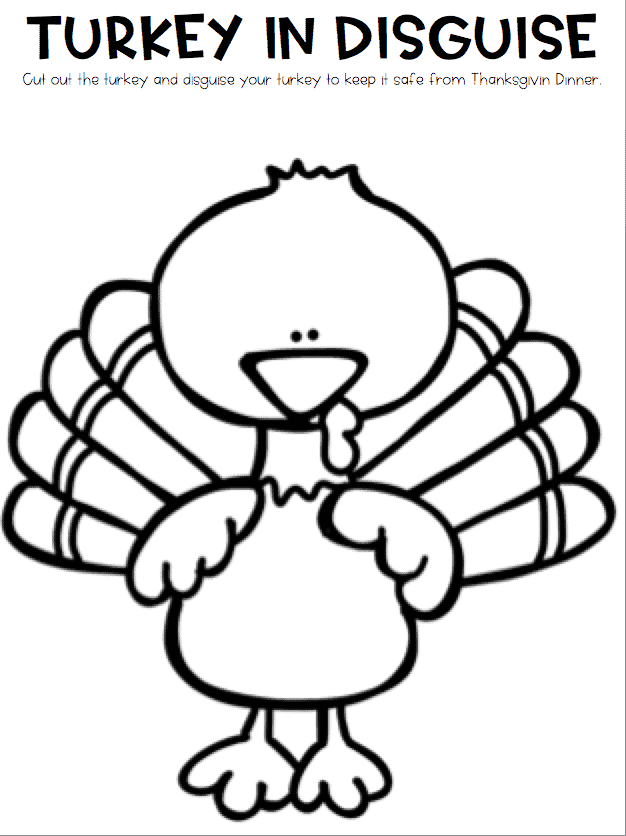 If you do the turkey activity, you don't want to miss reading
Turkey Trouble
to students. I never really "got" the disguising turkey activity until I read Turkey Trouble, which is such a cute book. I don't think students ever outgrow this book.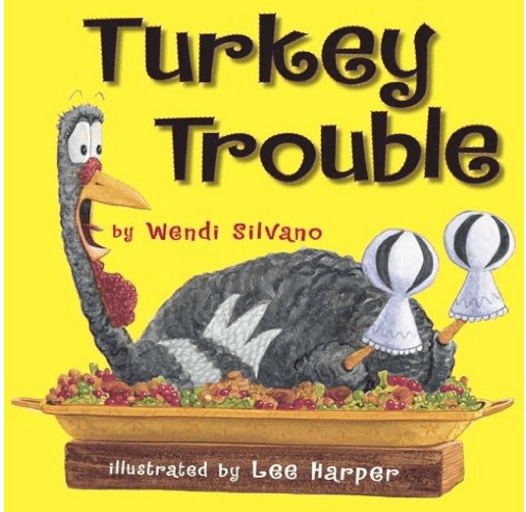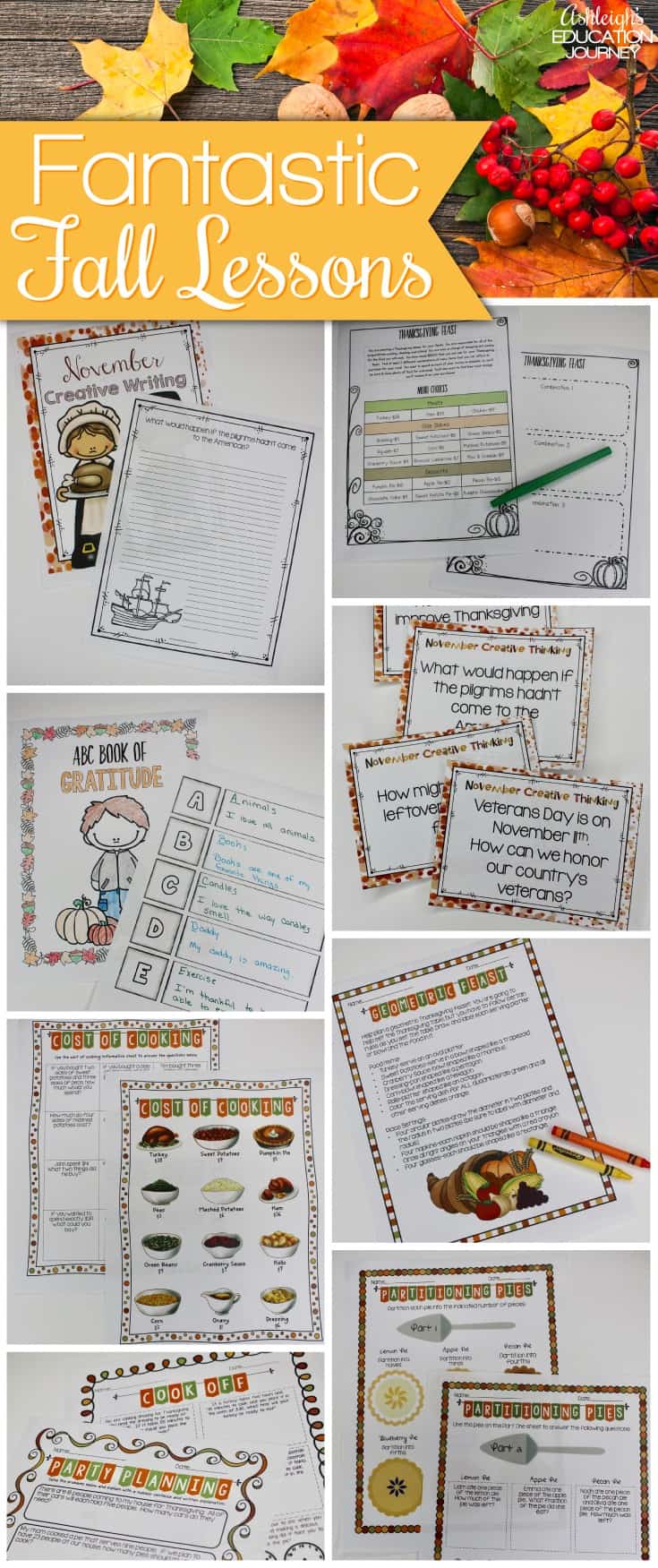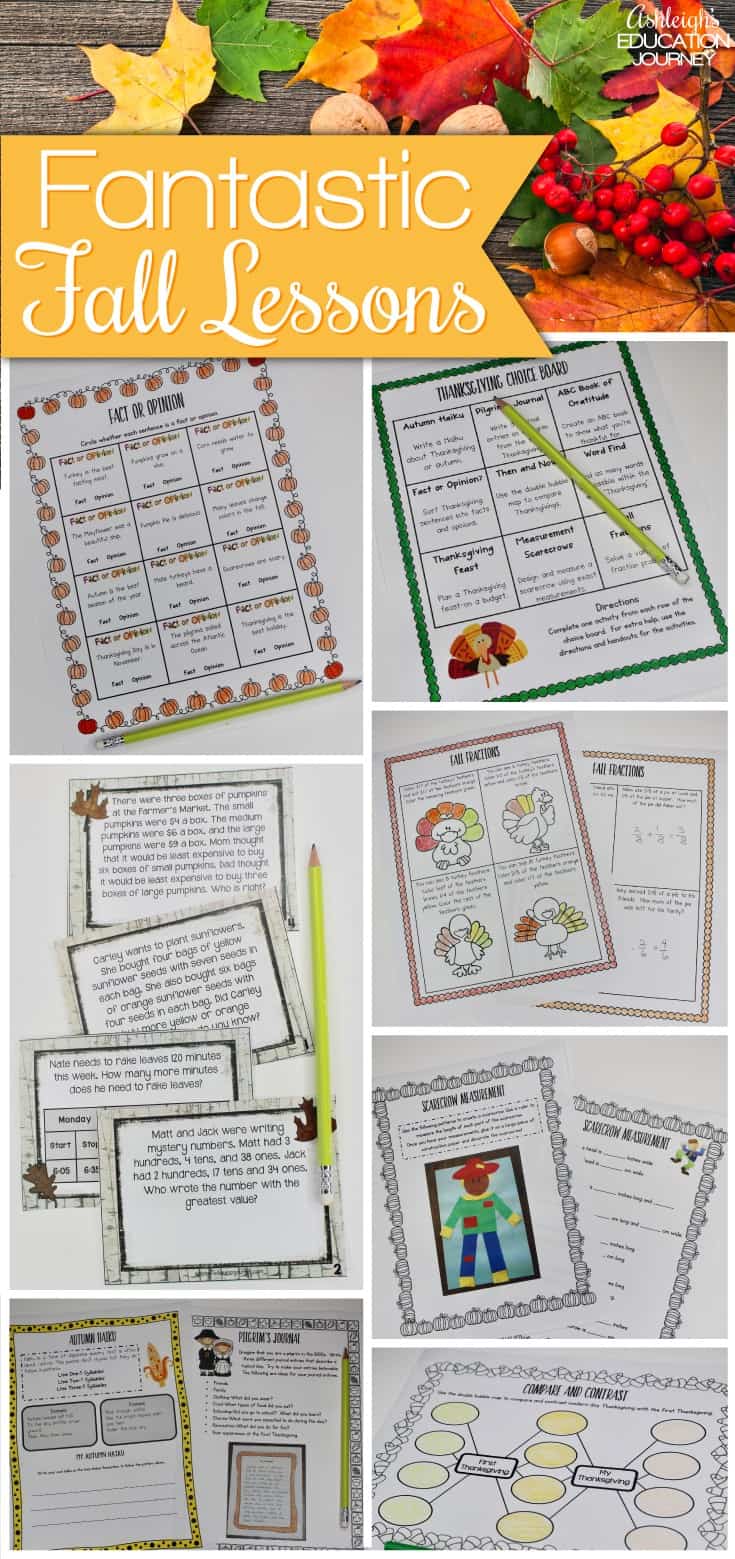 Hopefully, you've gained a few good ideas on how to keep students engaged and having fun throughout the month of November!