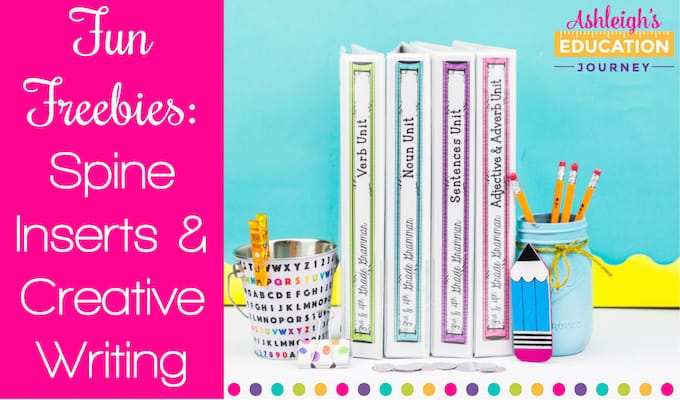 I absolutely love the comments I receive on my blog, conversations on Facebook, and the feedback in my TpT store! I read it all and take it to heart. I've recently had several requests for spine inserts for all of my big TpT units. Once I finally made the spine inserts and saw the end result, I wondered why I waited so long! There's just something about having everything match and coordinate that makes my heart pitter patter. You can download the inserts here! You find them for my reading units, writing units, math units, and parts of speech units, and they should fit in any 1-inch binder. I printed mine on card stock to make inserting them in the binder a bit easier.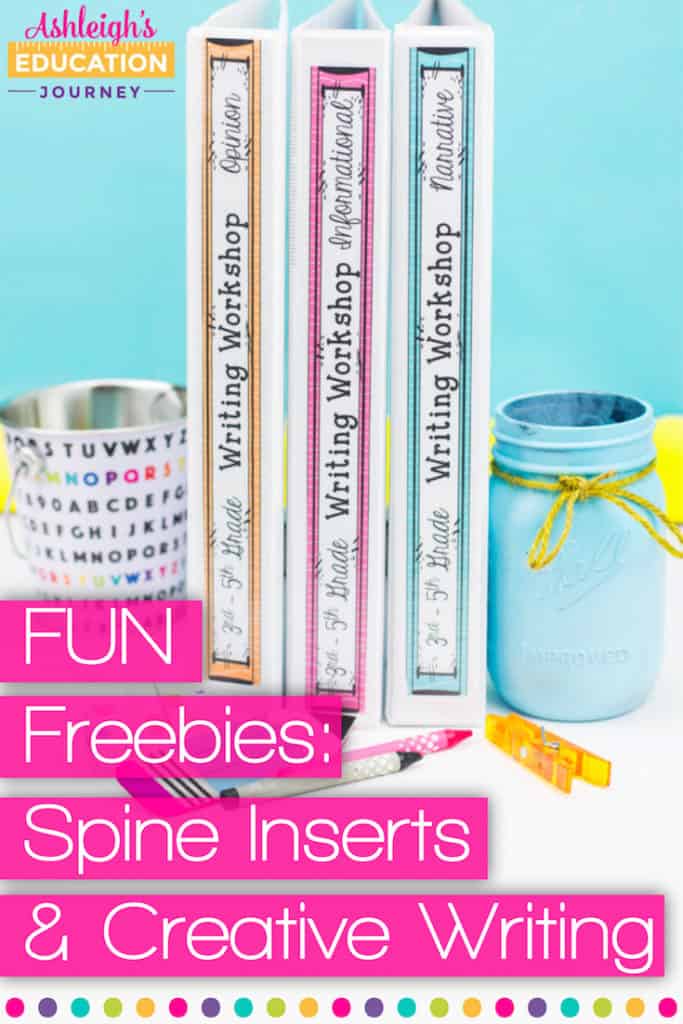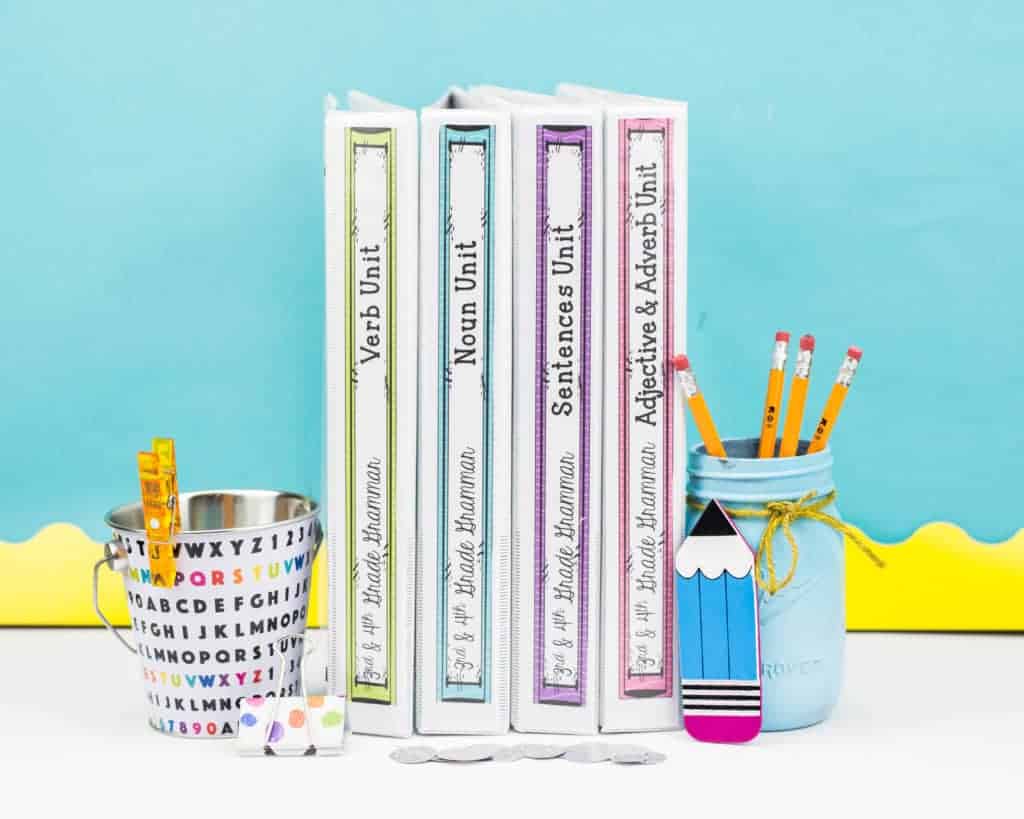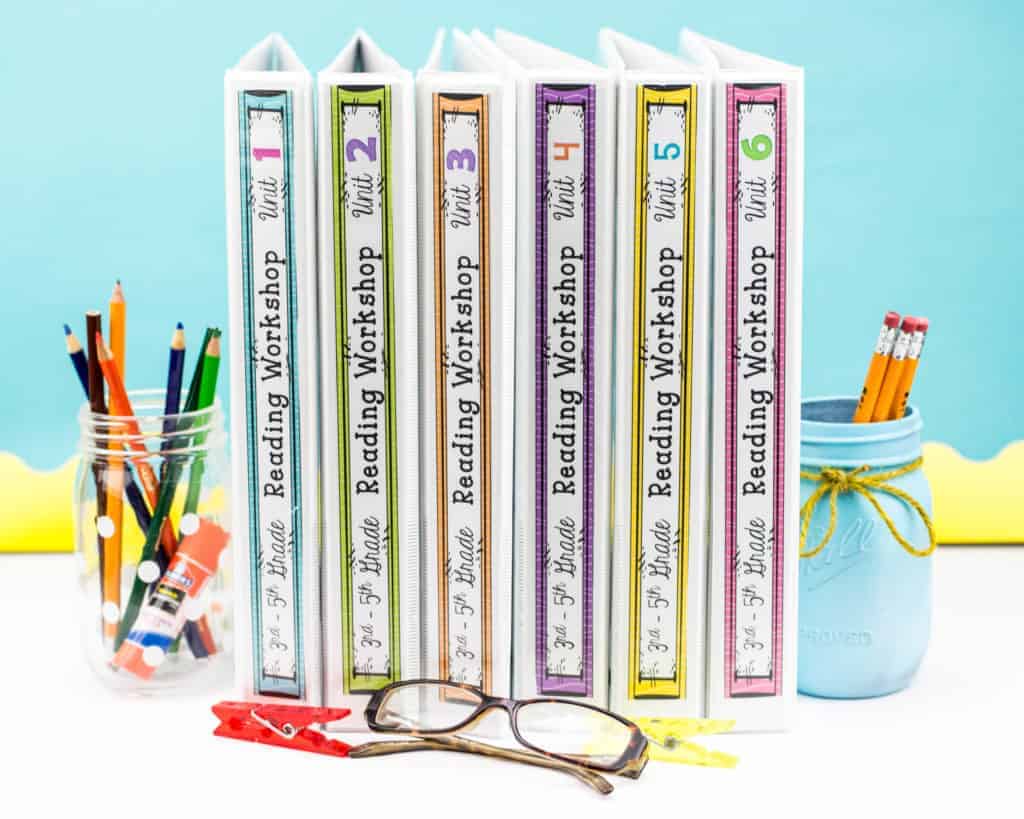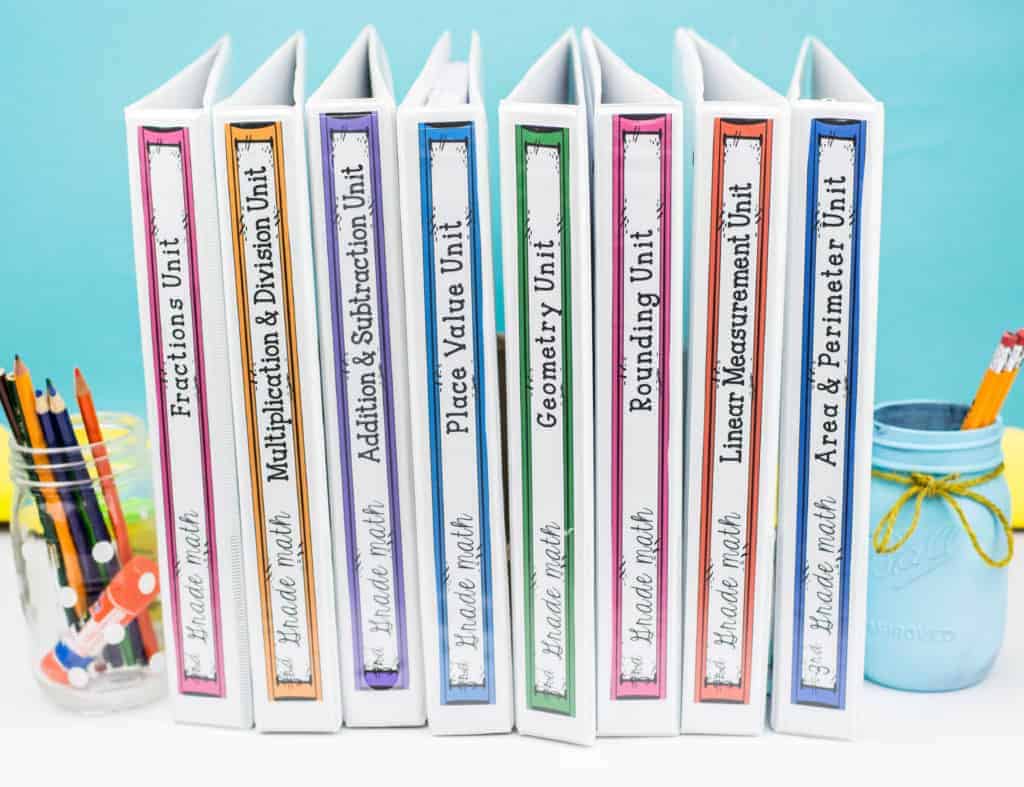 Another one of my most requested items was an August and September version of my creative writing booklets. You can now download booklets for ten months out of the year! You can find the new August version here and the September version here. Did I mention they're free?! There is a color and black and white cover page and 16 writing prompts in each book. You can use these for morning work, display the prompts on a document camera, or create writing journals. This year I plan to use them as an option for early finishers.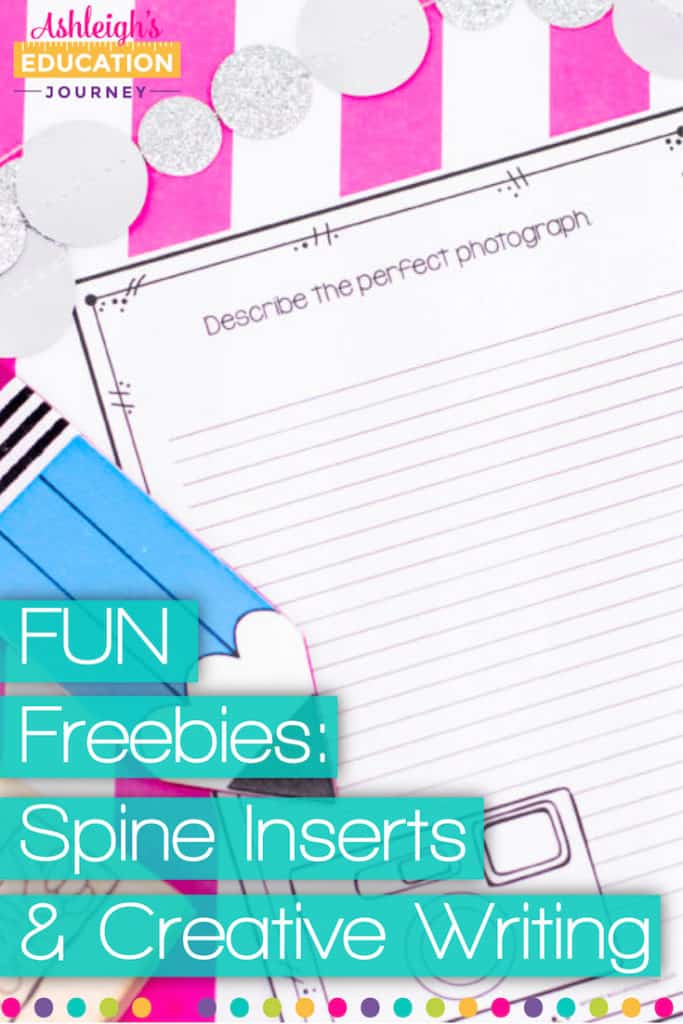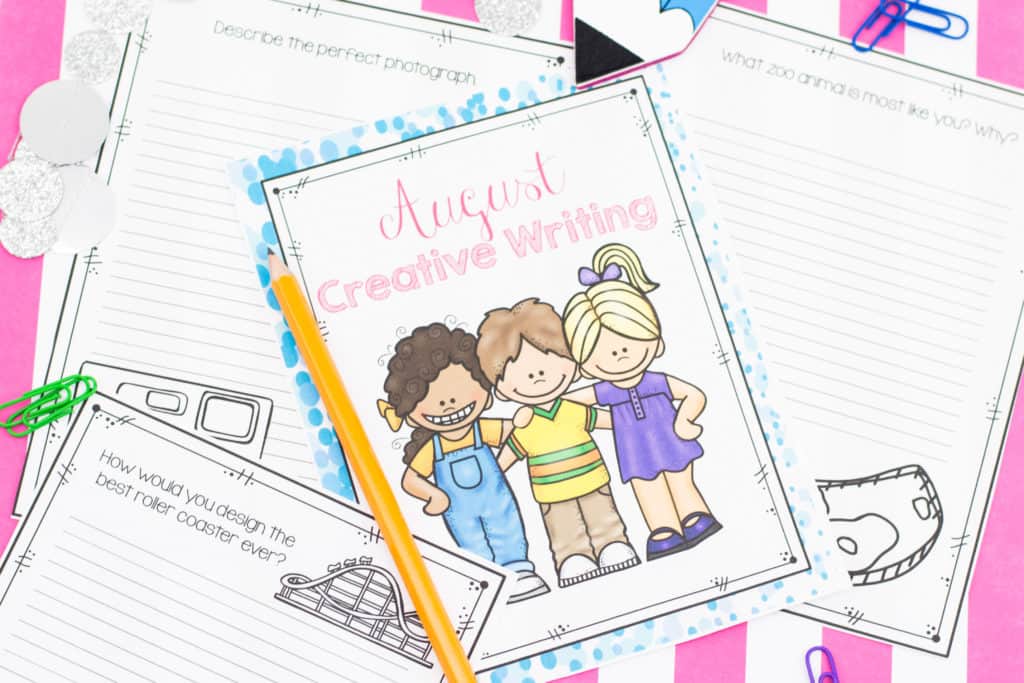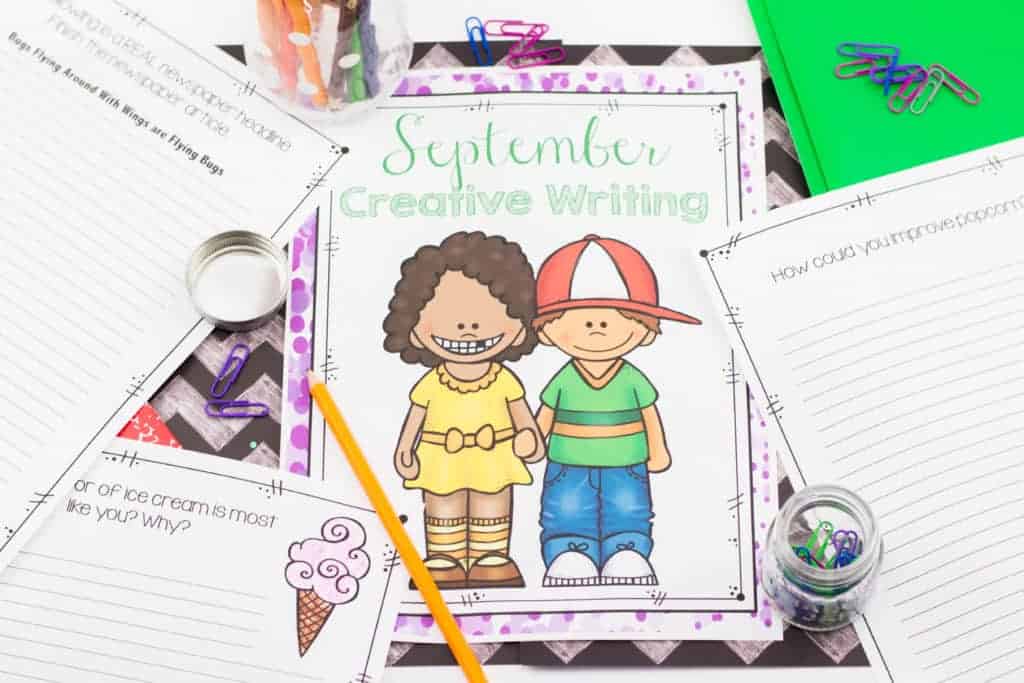 I applied all of the questioning strategies I learned in my gifted endorsement classes in these booklets. They incorporate a considerable amount of divergent thinking and questions that require students to think about ordinary things in extraordinary ways. I hope you enjoy these little goodies!
Last year was my first year to use multiple interactive notebooks (math and social studies & science). Even though I only had two notebooks, the beginning of the year was absolute chaos. The absolute, number one problem I faced was students using the wrong interactive notebook. I never thought that it would be a big deal, but no matter what I did, math entries were placed in the social studies notebook and social studies entries were placed in the math notebook. I had written either math or social studies & science on the top of each notebook, but apparently that wasn't enough. Finally, I bought 3×5 labels and made labels for everyone's notebook. From that point on, students almost always used the correct notebook. Needless to say, I plan to begin the year with these large labels, so that we can avoid the confusion!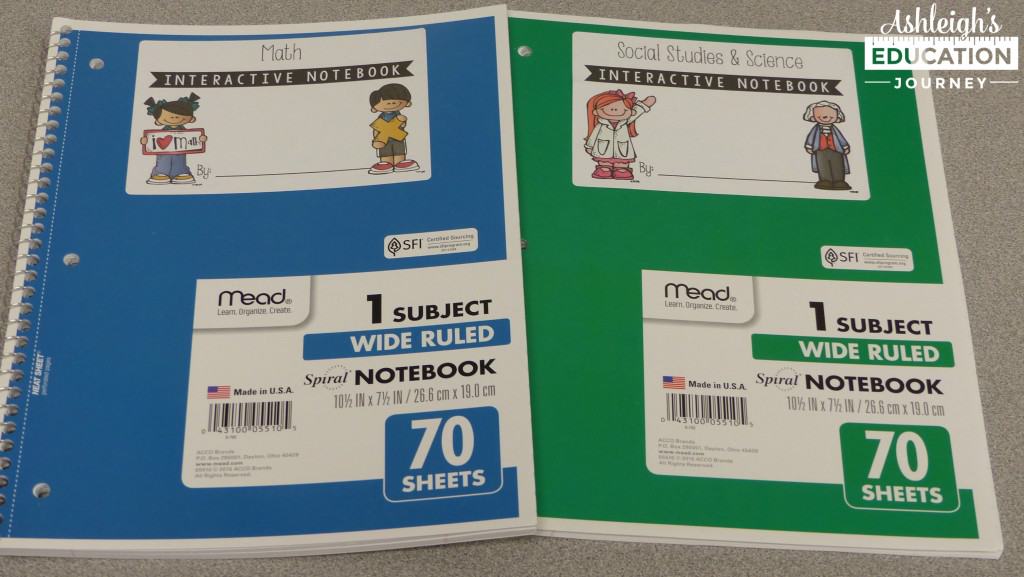 I bought 3×5 labels from Amazon and the made labels for everything I could think of: reading, writing, poetry, word study, spelling, and more! I formatted my document so that I could easily edit the fonts and graphics to make the labels student and printer friendly. You can download the labels here!
I also made some for different roles of literature circles. This summer I read Literature Circles: Voice and Choice in Book Clubs and Reading Groups by Harvey Daniels. He strongly recommended limiting the use of literature circle role sheets, so I made these little role sticks, where students could take turns choosing their literature circle role. I may have students write some question stems on the sticks to serve as a reminder while they are reading and discussing the text. This will give students a little support while reducing the use of role sheets. You can also grab a copy of these labels here!