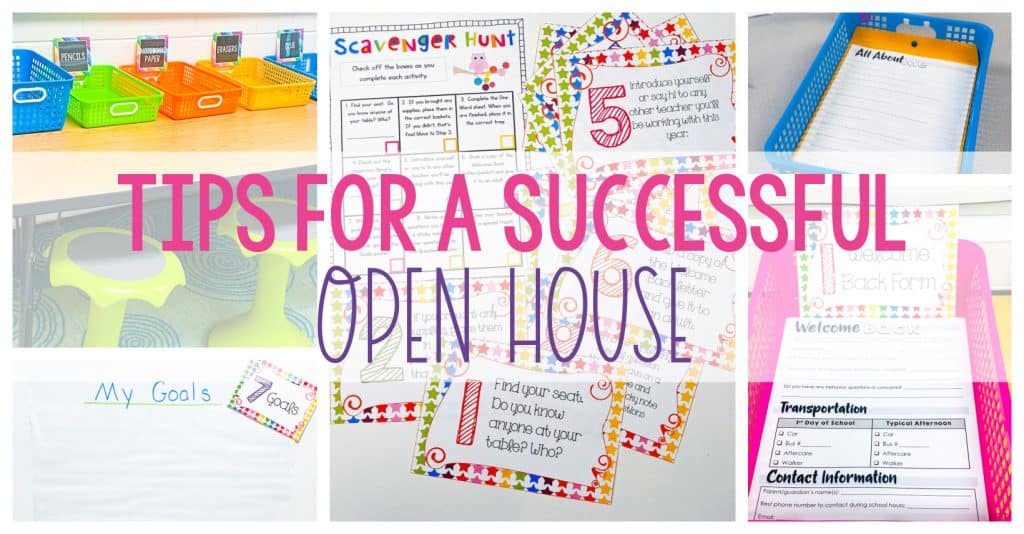 Meet the Teacher Night and/or Open House can be a stressful event. We have our Meet the Teacher Night before the first day of school. Teachers are busy setting up their classrooms, preparing lessons, sitting through meeting upon meeting, and dealing with mountains of paperwork, so it's hard to devote extra time for open house. However, meet the teacher night and open house is when we make our first impression with our new students and their families, so it's important to present our best face and at least appear ready to go 🙂
Open House – Meet the Teacher Night – PowerPoint
One great way to share information at a Meet the Teacher Night is through a PowerPoint presentation. Some teachers prefer to give a formal presentation during open house. However, I prefer to have the slide show looping on display for everyone to view on their own time. This works best when your open house or meet the teacher night is more of a drop-in event and arrival times are staggered.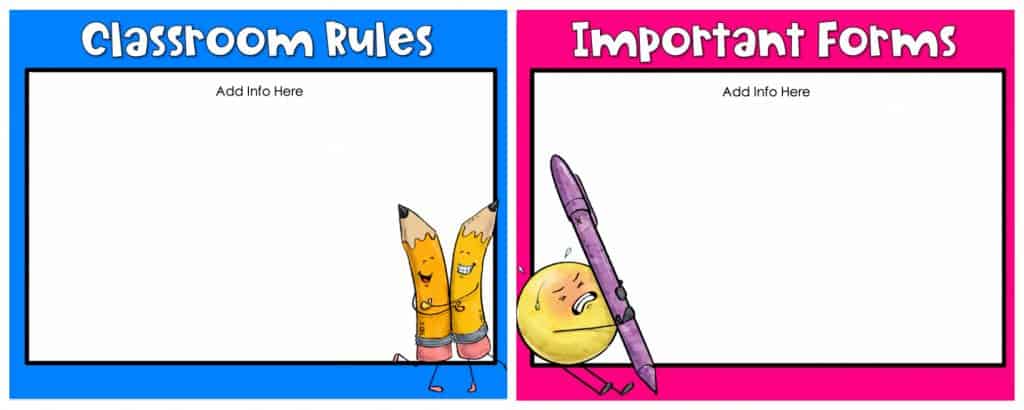 Physical Space
First impressions of your classroom make a mark on students and parents. However, I doubt they care if you doubled or tripled your bulletin board border. It's not important that your classroom is a designer classroom with over the top decorations. What is important is that the physical space allows students to feel relaxed and comfortable to be ready to learn. An organized classroom also goes a long way in setting a good first impression. I try to avoid clutter and overcrowding my classroom with too much stuff.
Be Prepared
Having a classroom packed with parents and students can be hectic, so I try to prepare for the chaos with an Open House Scavenger Hunt for meet the teacher night. I like the scavenger hunt because it gives students and families something to do while I have conversations with individual parents. After greeting students and families, I give them the scavenger hunt and have students complete the scavenger hunt with (or without) their parents.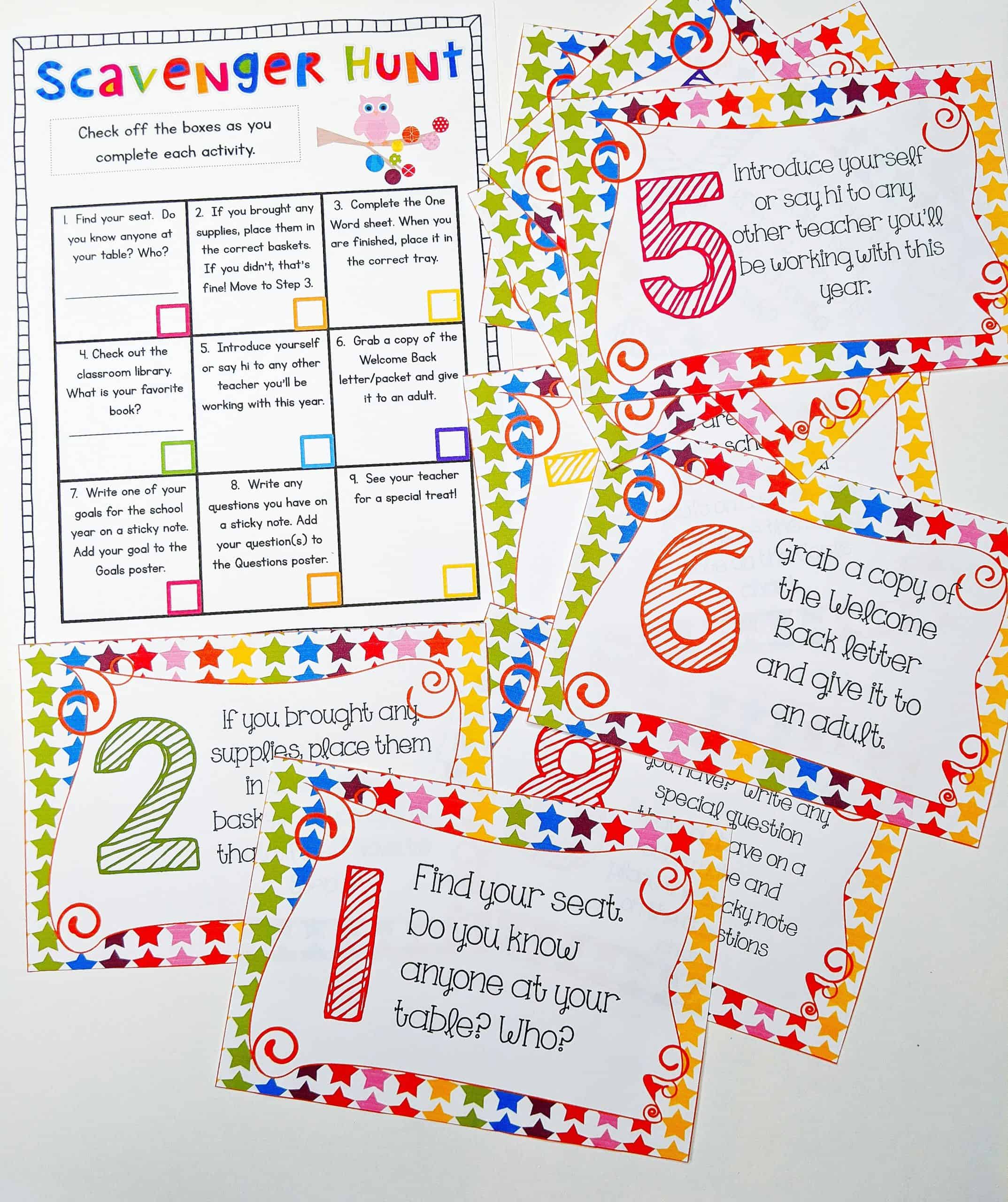 Scavenger Hunt 1-Welcome Back Form
There is nothing more important that students' health and safety, so that's always the first thing on my list. If families skip everything else at open house, that's okay, but I really need this form completed. We do send home formal district-wide paperwork, but I try to get this filled out prior to our first day of school.
Some questions may be specific to certain schools or areas. I was sure to include an editable form, so you can make changes as needed.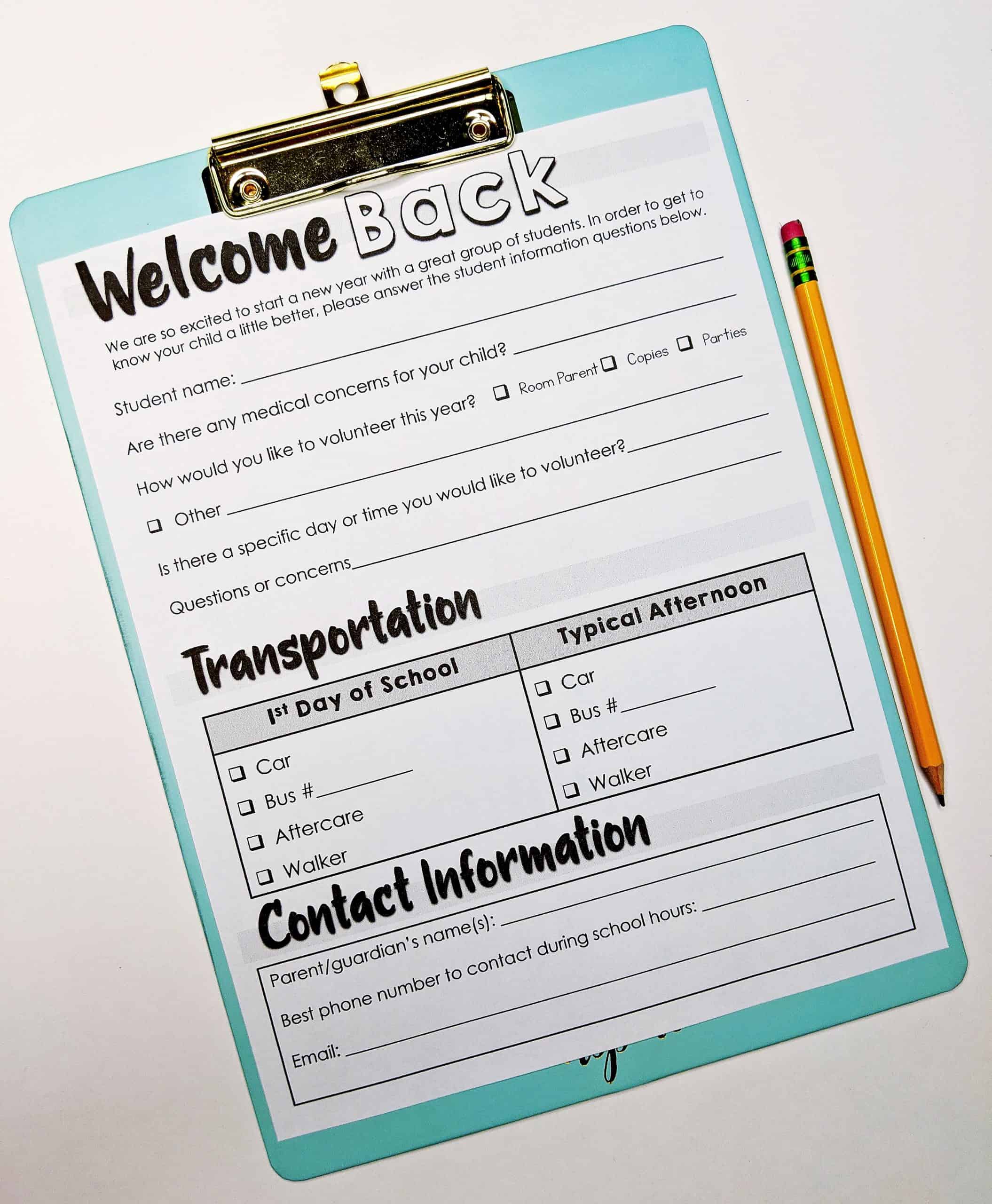 2-Student Supplies
After spending hours setting up my classroom and having it as need as possible, it's overwhelming to have large quantities of school supplies brought in at the same time. However, I am also so thankful for those supplies, and I never want to appear not grateful, so I try to be prepared for these supplies on meet the teacher night or open house and the first day of school. To keep organized, label bins or baskets with the items students will bring to school. This gives students a clear idea on where to place each item.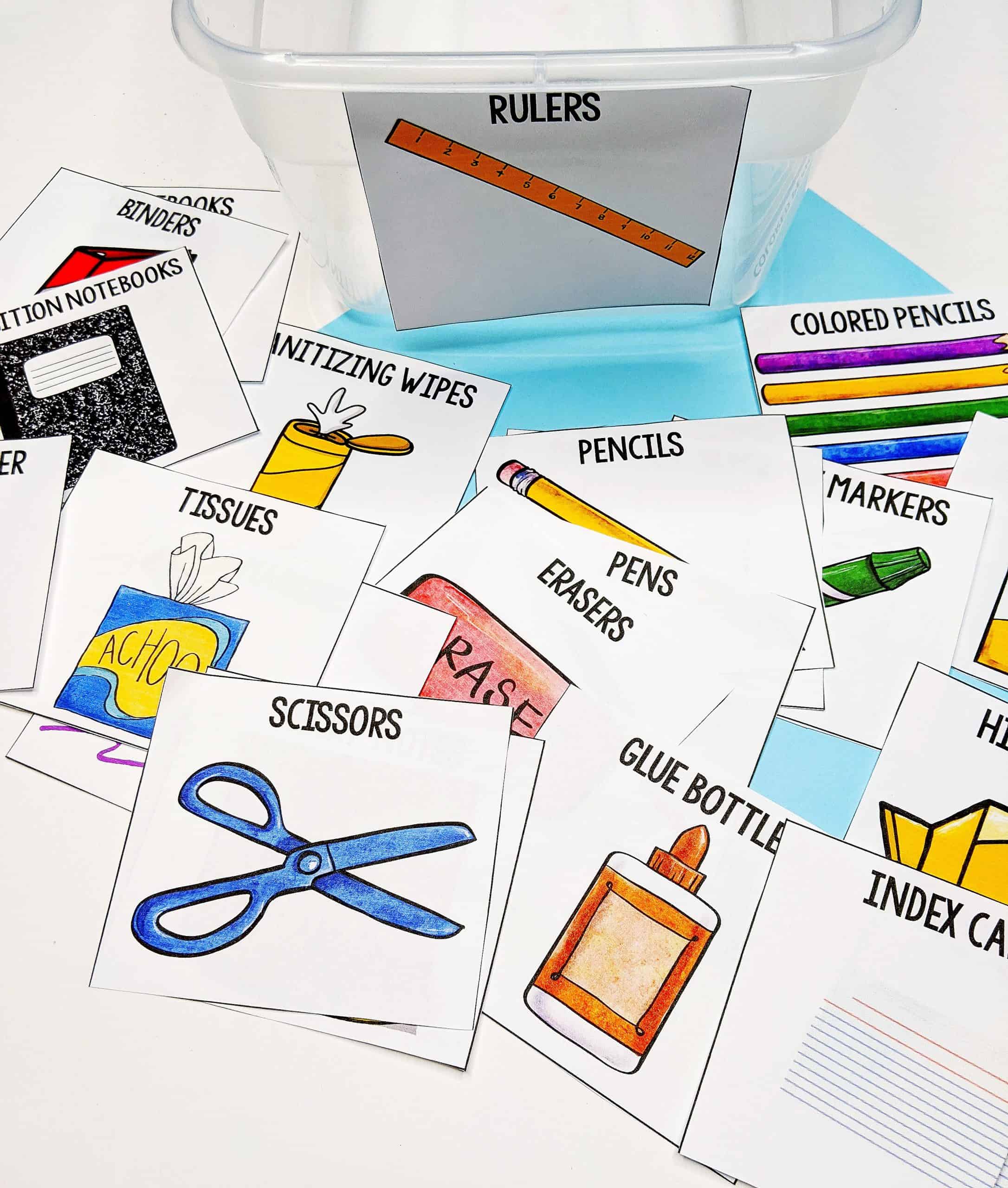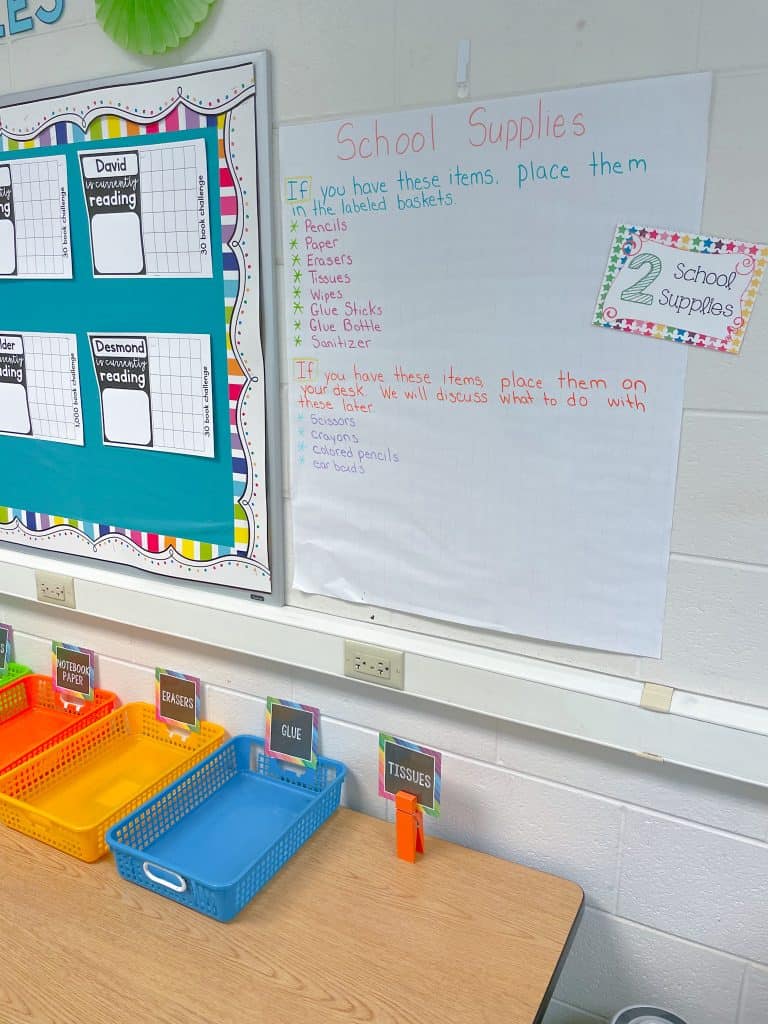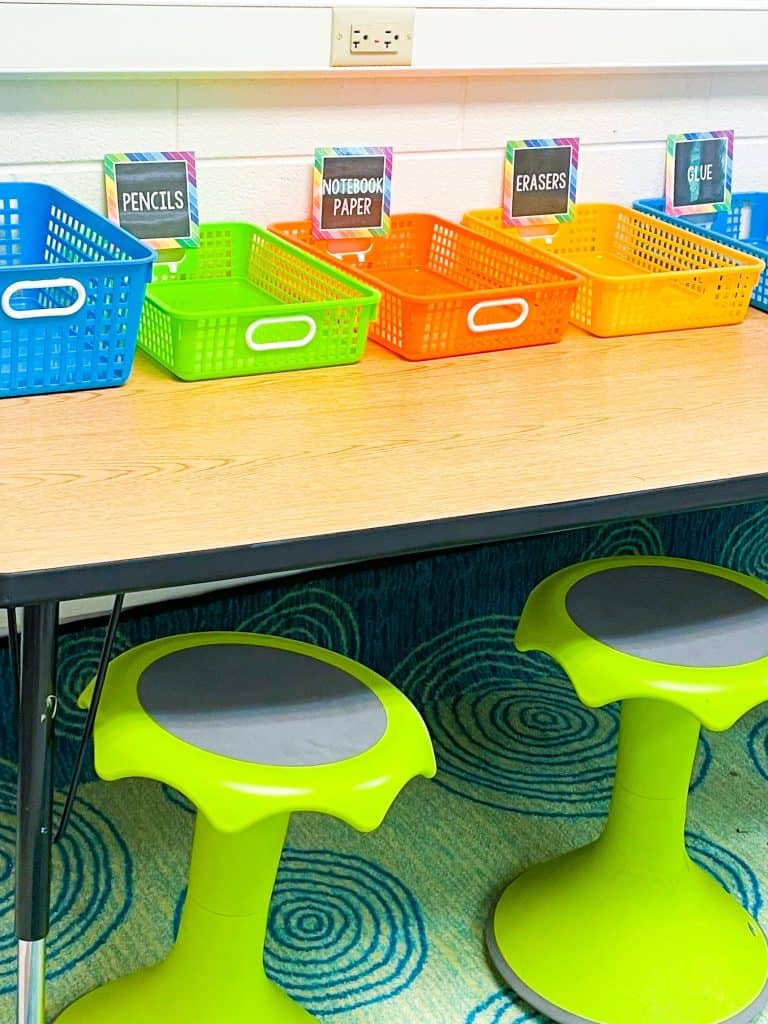 Meet the Teacher Night 3-Seating
There's nothing for students to complete or for you to print in this section, but it's still important. Students like knowing where their desk/table is and where they will be each day. They also like to see who is sitting near them! I always remind students that the current seating arrangement is definitely temporary.
Since we switch classes, I place name tags on the side of student desks with a magnet.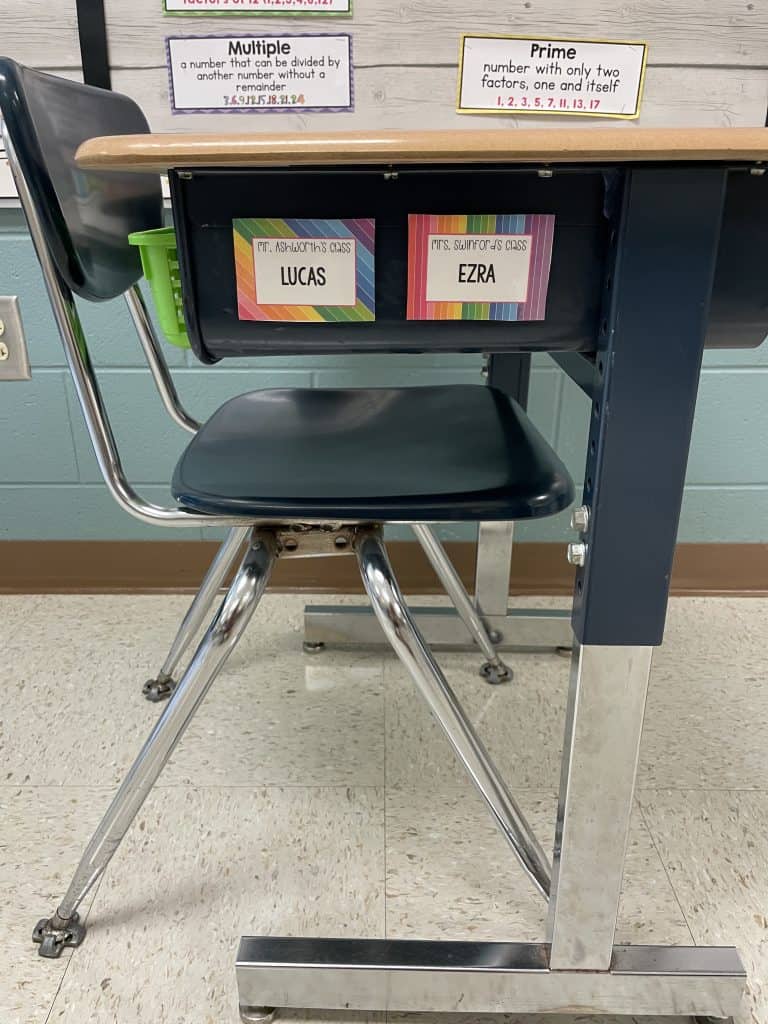 4-What's In Your Desk
I also have students look inside their desk, just to see what's there. If you have tables or don't store things in desks, you'll want to change that task to make it relevant to your classroom organization. You can see that we start the year with very little.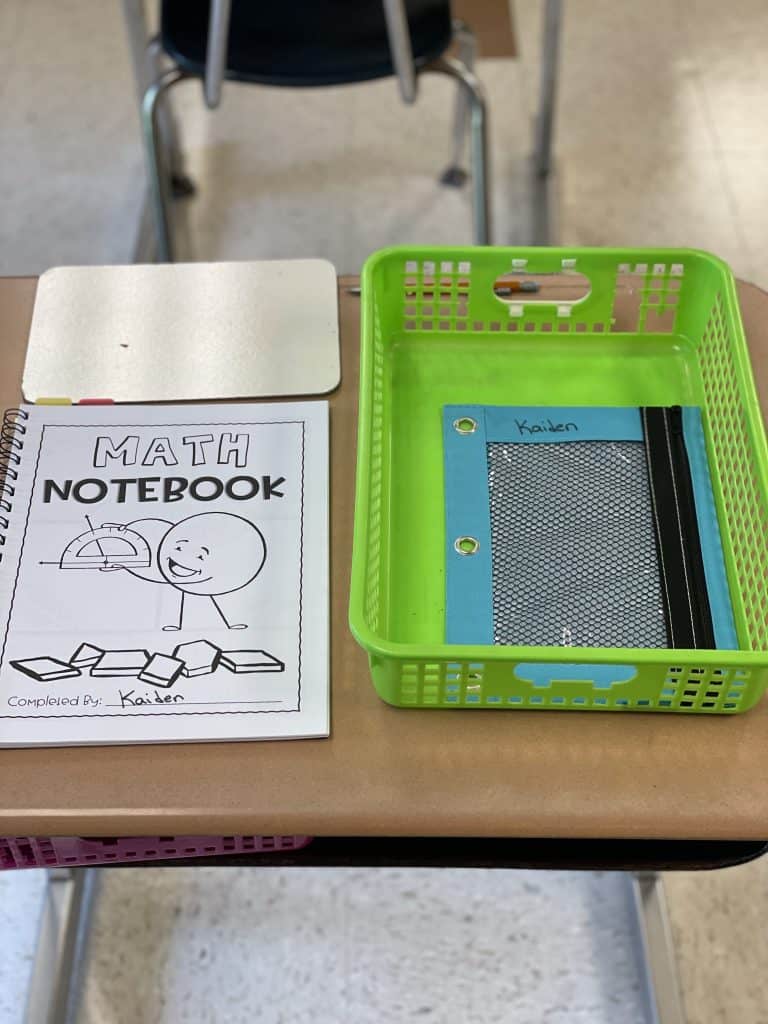 5-Student Questions
One of the activities in the scavenger hunt is this student questionnaire. I love the insight it gives me on students. This year I will have this form placed on students' desks, and they will turn it in as soon as they finish it.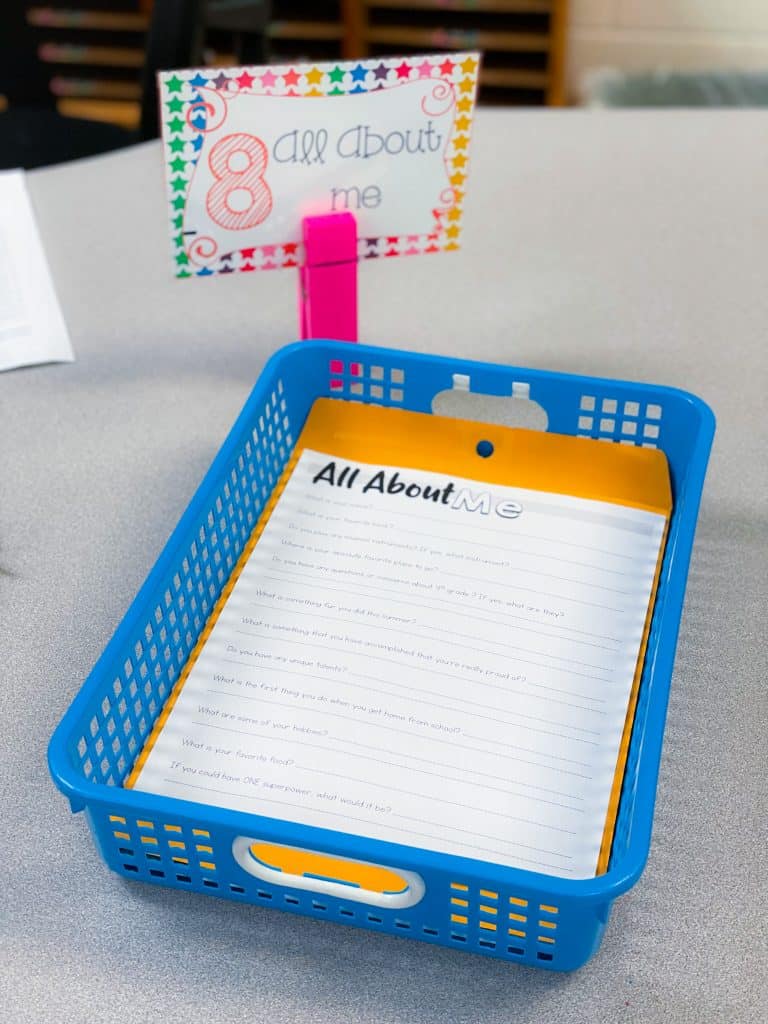 Meet the Teacher Night 6-Classroom Library
I like to get students excited about all the reading possibilities in the classroom, so I let students browse my classroom library. At this time, it's just a peak and they don't select a book. I just want them to see some of their options and to get excited about reading. If you don't have a classroom library, you could have students browse your math manipulatives, science resources, or other instructional resources in the classroom.
7-Goals & Questions
Another part of the meet the teacher night scavenger hunt is the Goals & Questions poster. Students write a goal, question, or both on a sticky note and attach the note to the chart paper. It's a fun way to get students moving and thinking ahead for the school year.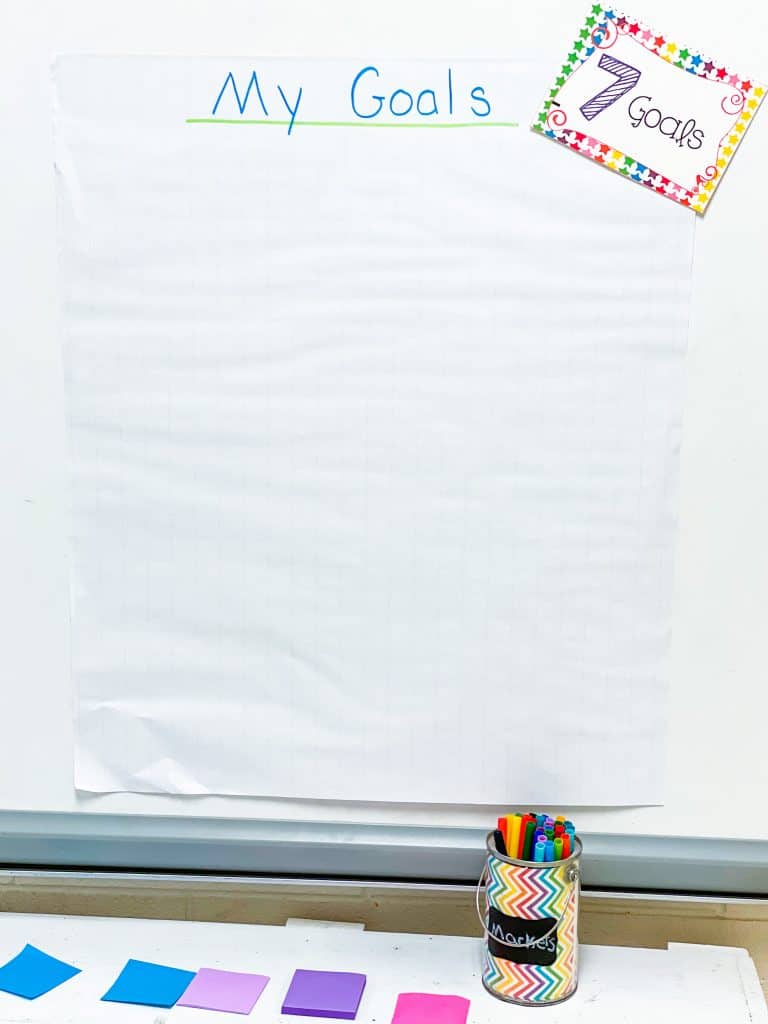 Meet the Teacher Night 8-One Word
Have students take a copy of a One Word card. In the activity, students write ONE word that describes their mindset or focus for the year. They may have trouble coming up with a word, so it may benefit students to see completed examples. Give students time to decorate their word. If your open house time is limited, you may want to collect the words and have students decorate the card on the first day of school.
Meet the Teacher Night 9-Treat
I like to give students a pencil or bookmark when they complete the scavenger hunt. It's a good time to follow up with any questions or concerns that they still have about the upcoming school year.
Parent Forms
We have about a million forms and documents that are sent home to parents during open house or on the first day of school. Most of those are not for my use, but I still have to send them home and collect them.  To keep that organized, I place all forms in a labeled manilla envelope with a checklist on top. This packet is something that I personally give to parents during open house, or I send home with students on the first day of school.
I do give parents this Back to School Questionnaire in the packet. I don't ask parents to complete this during open house, because they need time to think and respond. It's far too hectic during open house for thoughtful responses!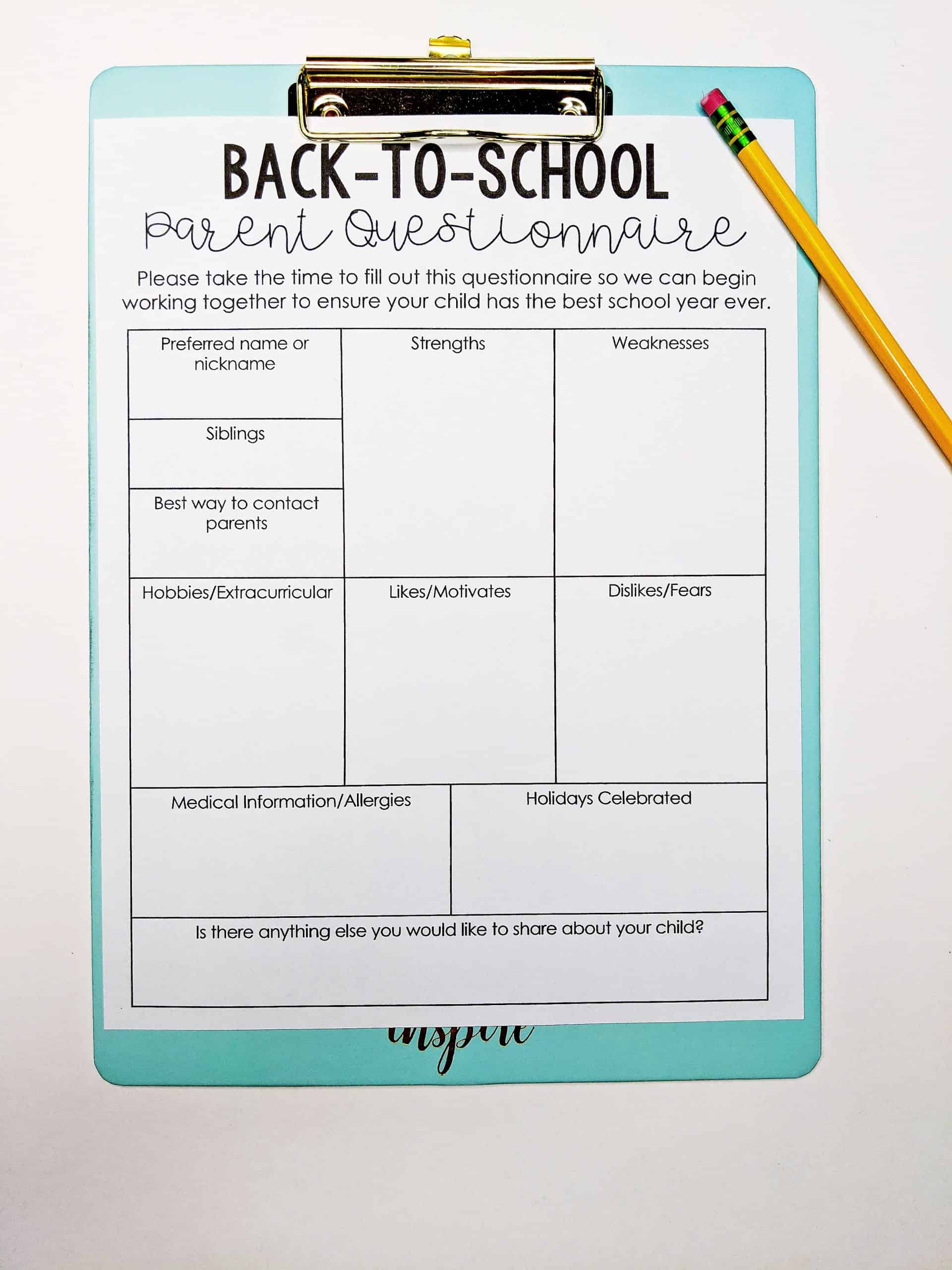 You can find each of the files in my Meet the Teacher Night and Open House Activities resource in TpT here!
What are your favorite meet the teacher night and open house tips and ideas?